Halloween Dessert Charcuterie Board
Halloween Dessert Charcuterie Board and 5 different ideas! Today I am sharing easy and affordable treats that are so fun to make!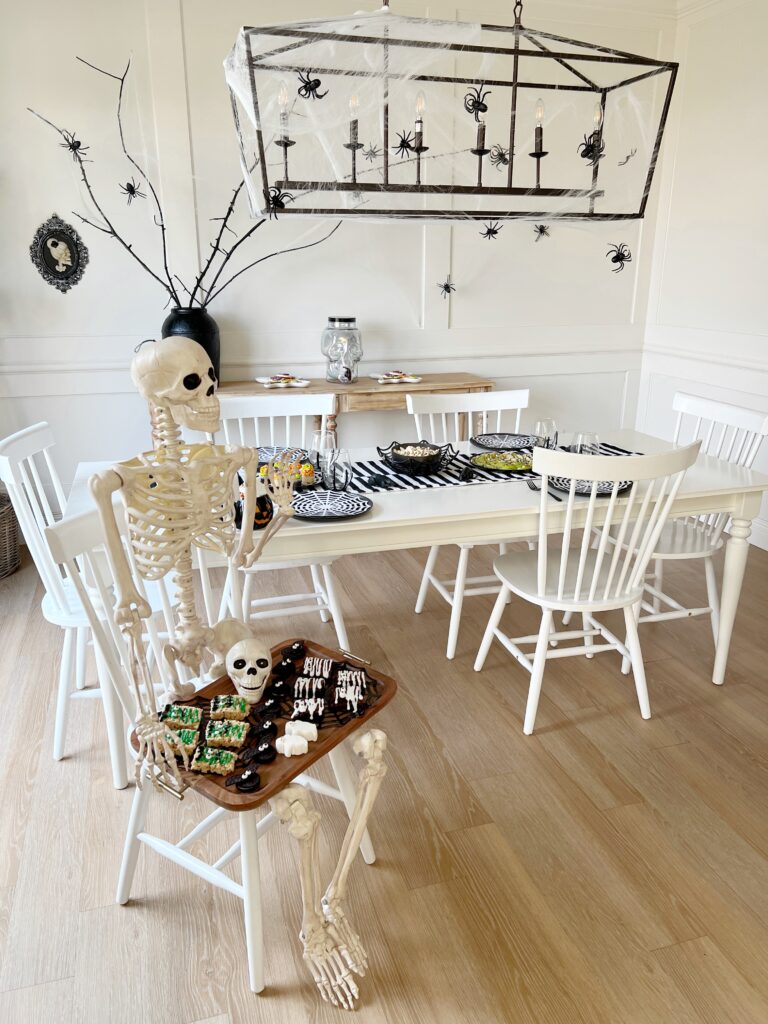 We love going all out for every holiday, but sometimes it adds up. I love being able to shop at Walmart and use their private label brands, they are such great quality and the price is so affordable! Can I tell you my favorite part about shopping at Walmart? I always use the online grocery pick up option – I don't forget anything I need, no over shopping so I stay on budget, and I know the store has the items in stock, I have a code for new customers – TRIPLE10 you will save $10 off your first three pickup or delivery orders. $50 min. Restrictions & fees apply.
Now that we got our shopping done, let's make a halloween dessert charcuterie board. First on the list is something so easy and cute! Bat Cookies!
For the bat cookies, grab your cookie I used the Great Value Twist & Shout, Icing and eyeballs. Cut your cookie in half – it isn't as easy as you think… my best tip take the cookie apart then cut! Place your full cookie down, add a drop of black icing and put your pieces on. Next add two little drops of icing for the eyeballs and you have yourself the cutest cookies!
Time for some spooky hot chocolate!

Our kids are obsessed with making their own, and we love using these hot chocolate pods! We grabbed these adorable ghost marshmallows, can't forget the whip cream and today we are adding sprinkles! It is that easy to make and so cute and fun right?
Frankenstein Rice Krispies – we love making all different kinds and these the options are endless – ghosts, mummies, monsters these are perfect for a halloween dessert charcuterie board!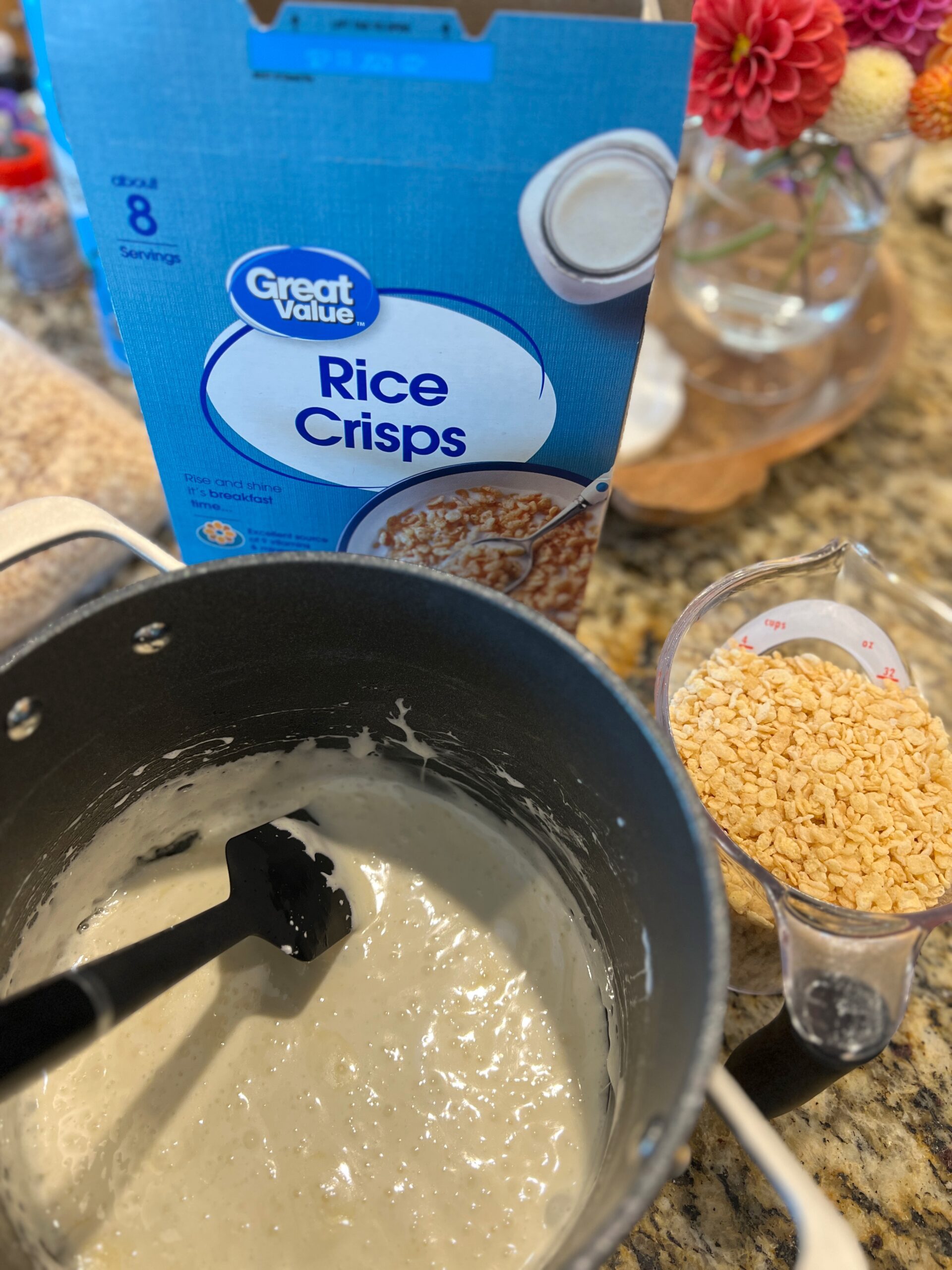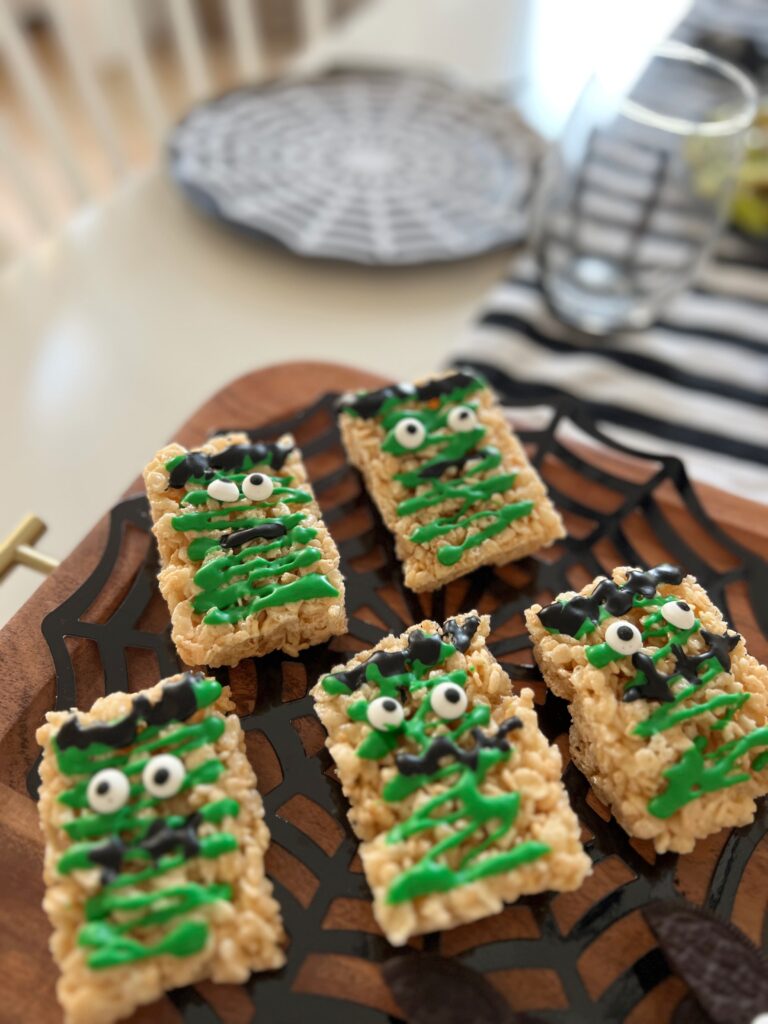 I figured you have all made rice krispies but here is the recipe just in case – What you will need : 6 cups Rice Crips, I bag mini marshmallows, 3 tbsps butter. In large saucepan you will melt the butter over low heat. Next add your marshmallows and stir until completely melted. Remove from heat and wait till cooled. I put into a coated pan, and you can use parchment paper to press down in the pan, or spray your hands with the vegetable oil spray.
Halloween Popcorn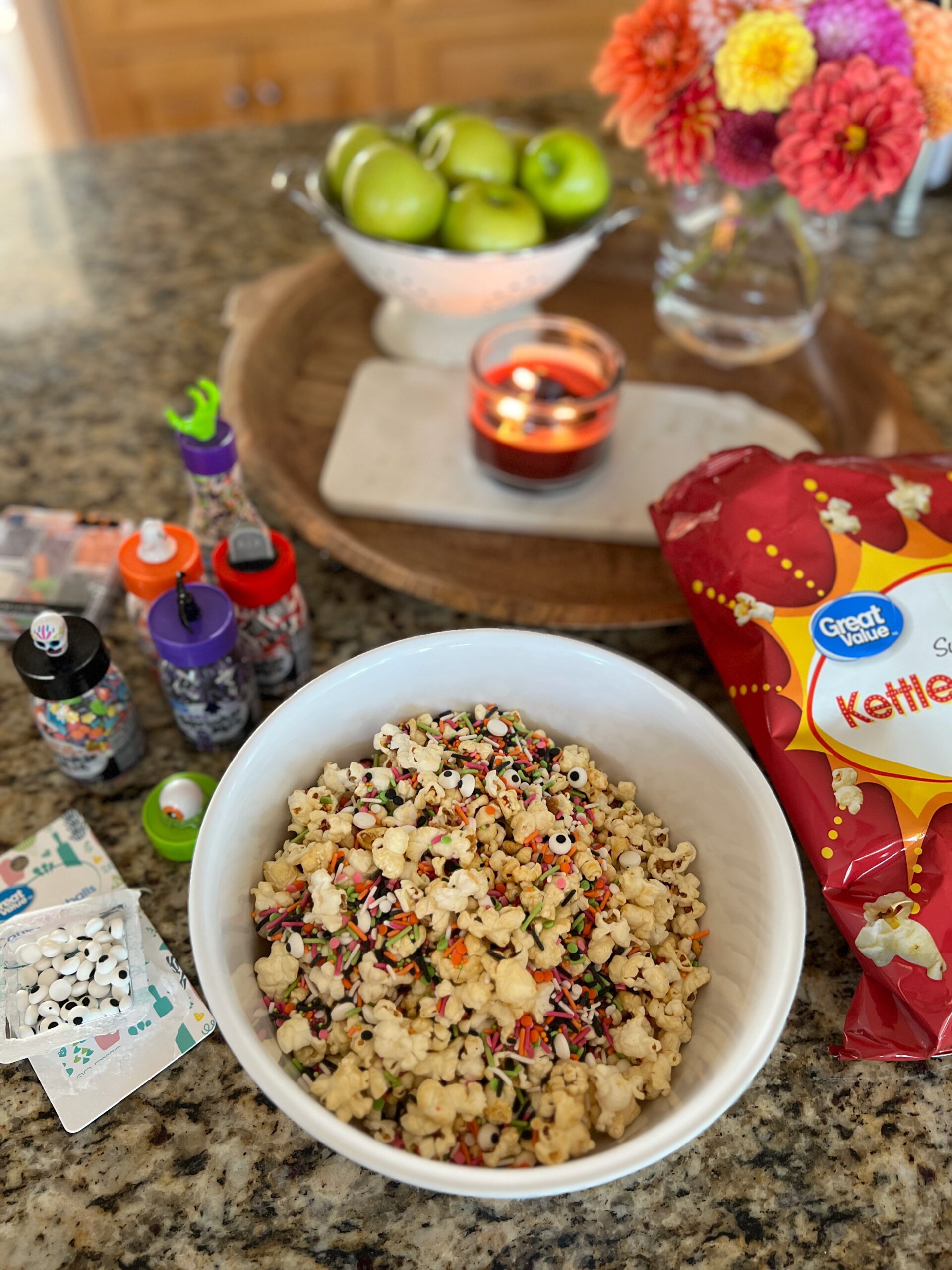 I feel like I keep saying that each recipe is easy and they really are! This Halloween popcorn – no popcorn is even needed! This kettle corn is amazing, throw it into a bowl, add your sprinkles – and always an option for chocolate sprinkled over too!
Halloween Apple Nachos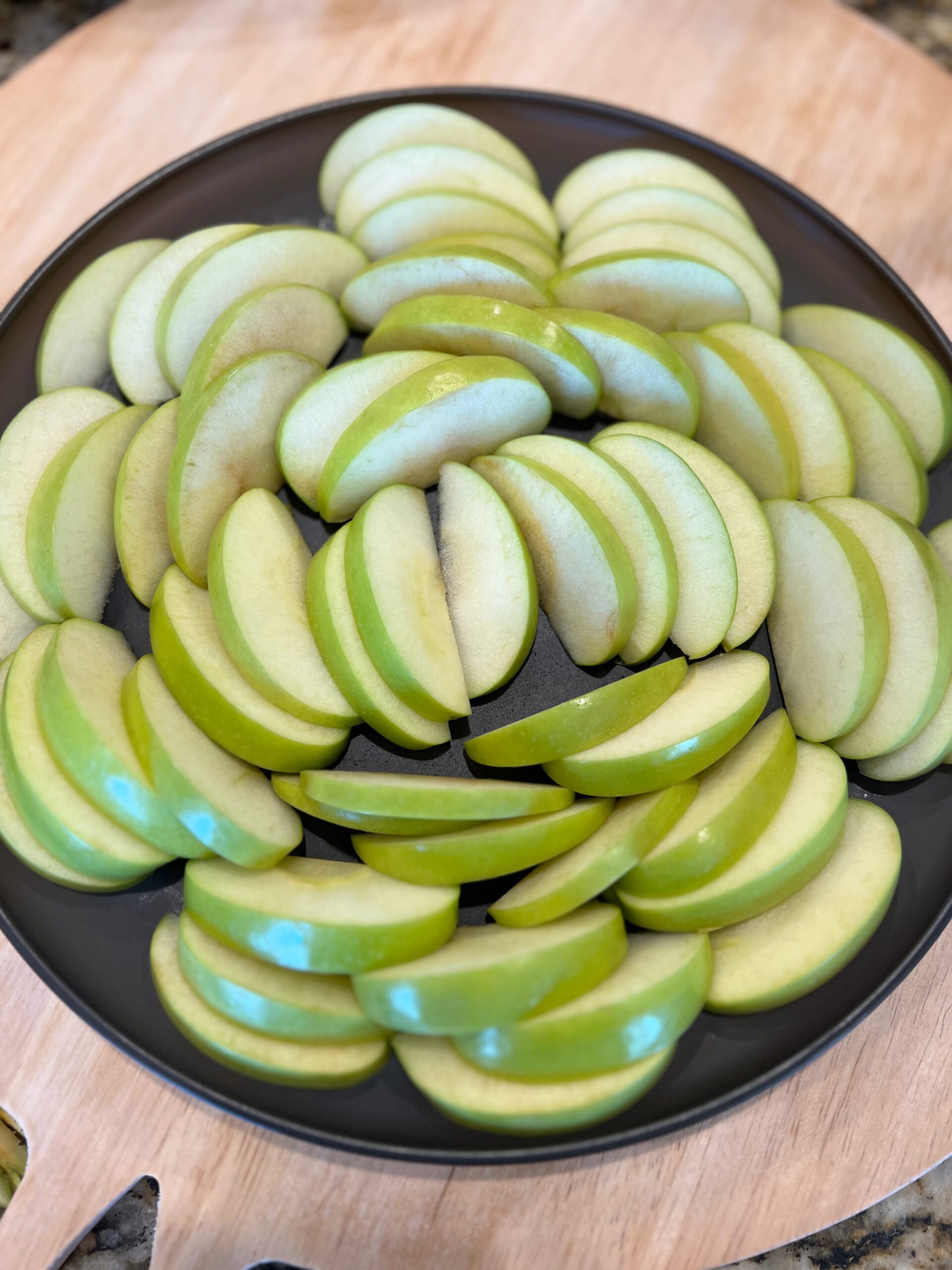 Grab your apples, any kind will do! Chop them up and spread them however you like. Put your sprinkles on, and go wild! Next use your chocolate and syrup on top – so many other options too fudge, peanut butter the options are endless!
Mummy Brownies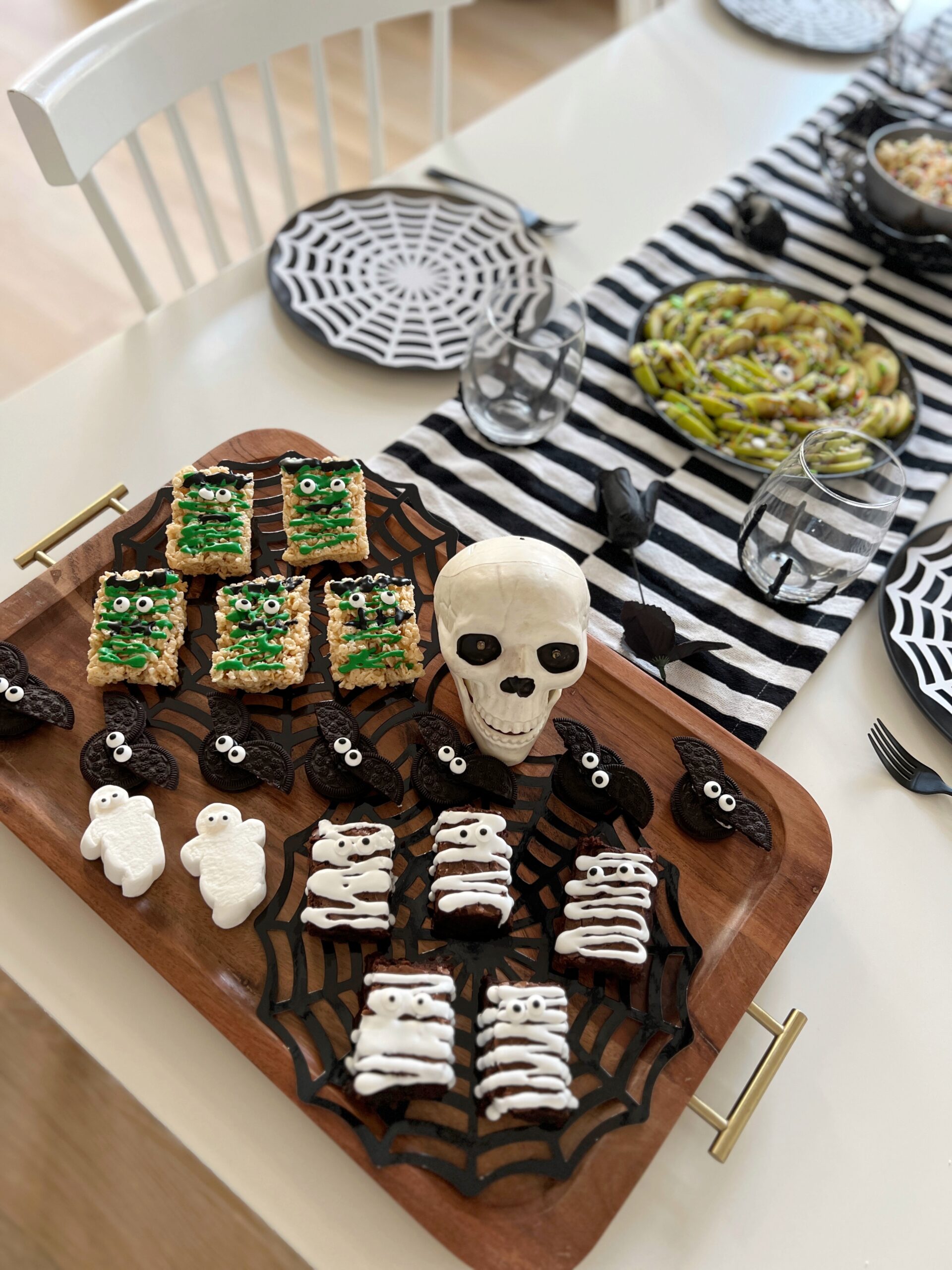 Time to make some brownies, then let cool ( My trick put in the fridge for a few) Then I LOVED this icing. Next add your eyes and you are set!
All the goodies are ready for our Halloween Charcuterie Board, but don't forget you can always but premade goodies and I did that too! Walmart has you covered! Let's see how it all turned out!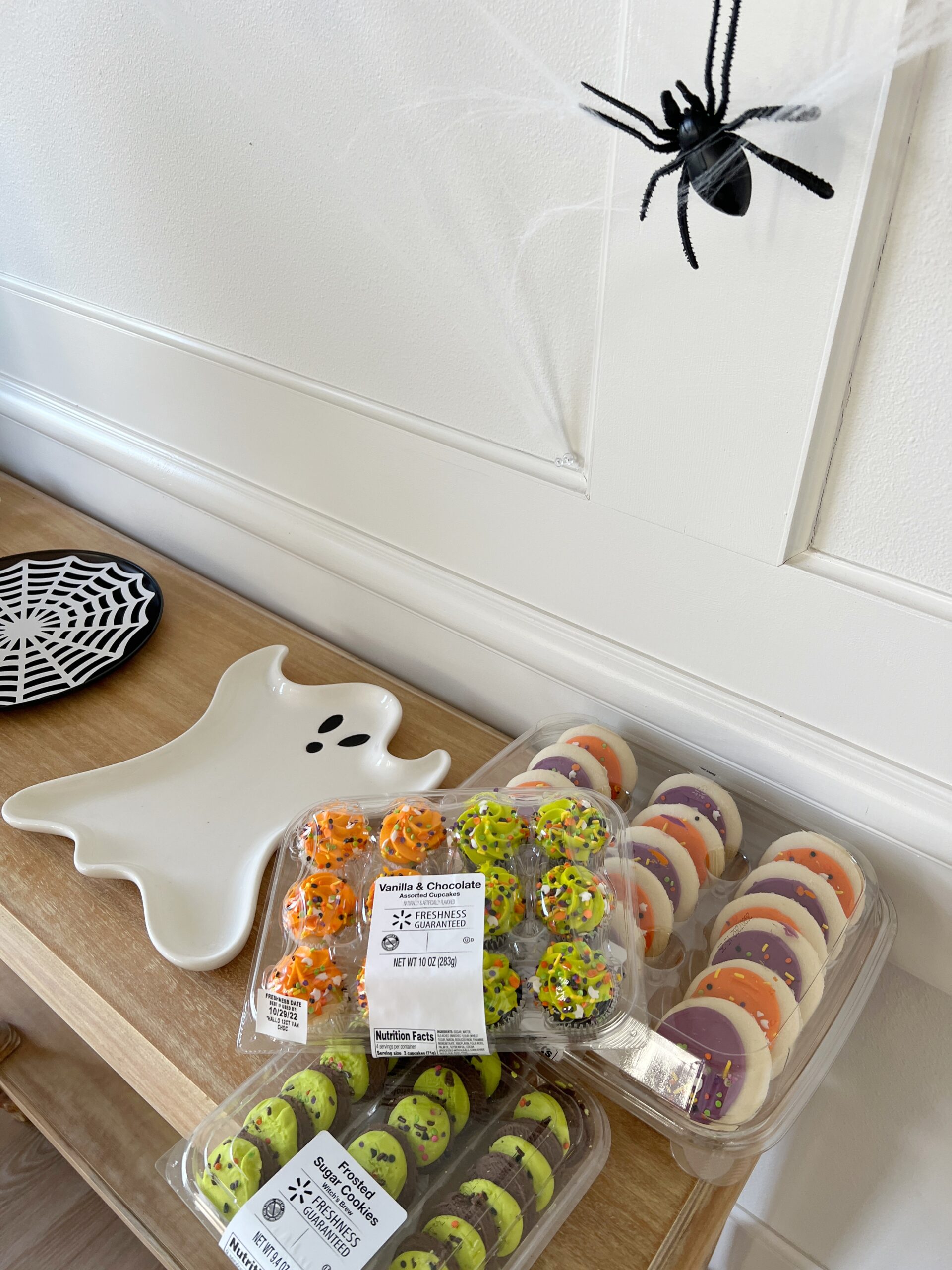 Look how cute and just right out of the package!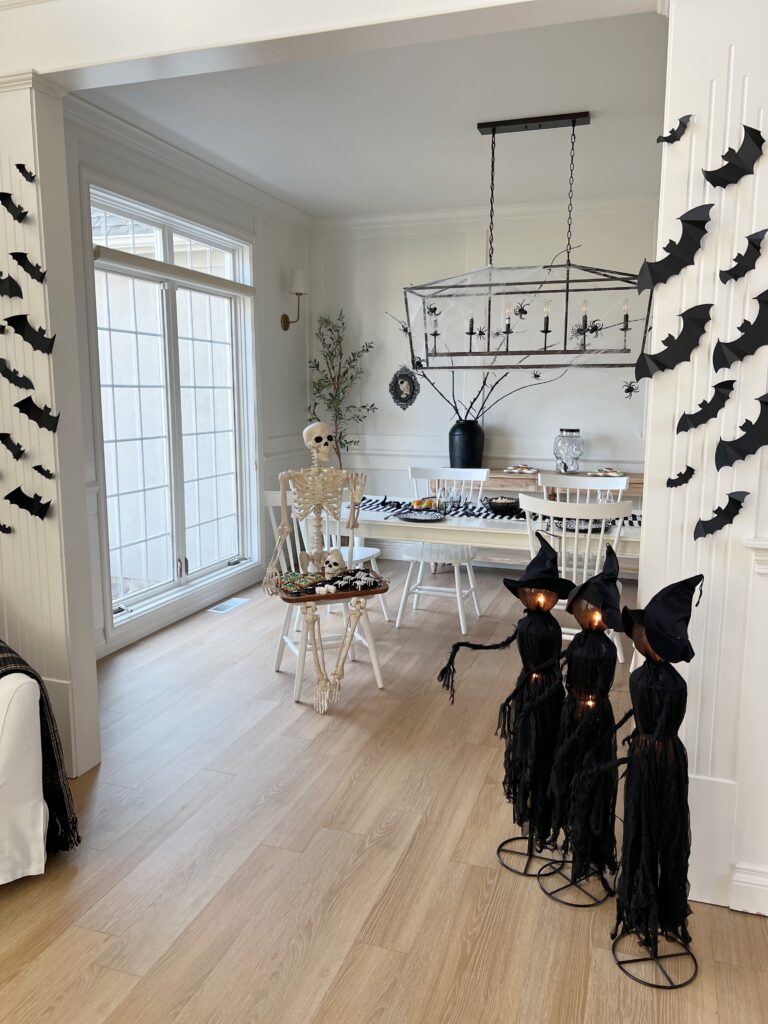 Can you even with this set up? You guessed it everything from Walmart!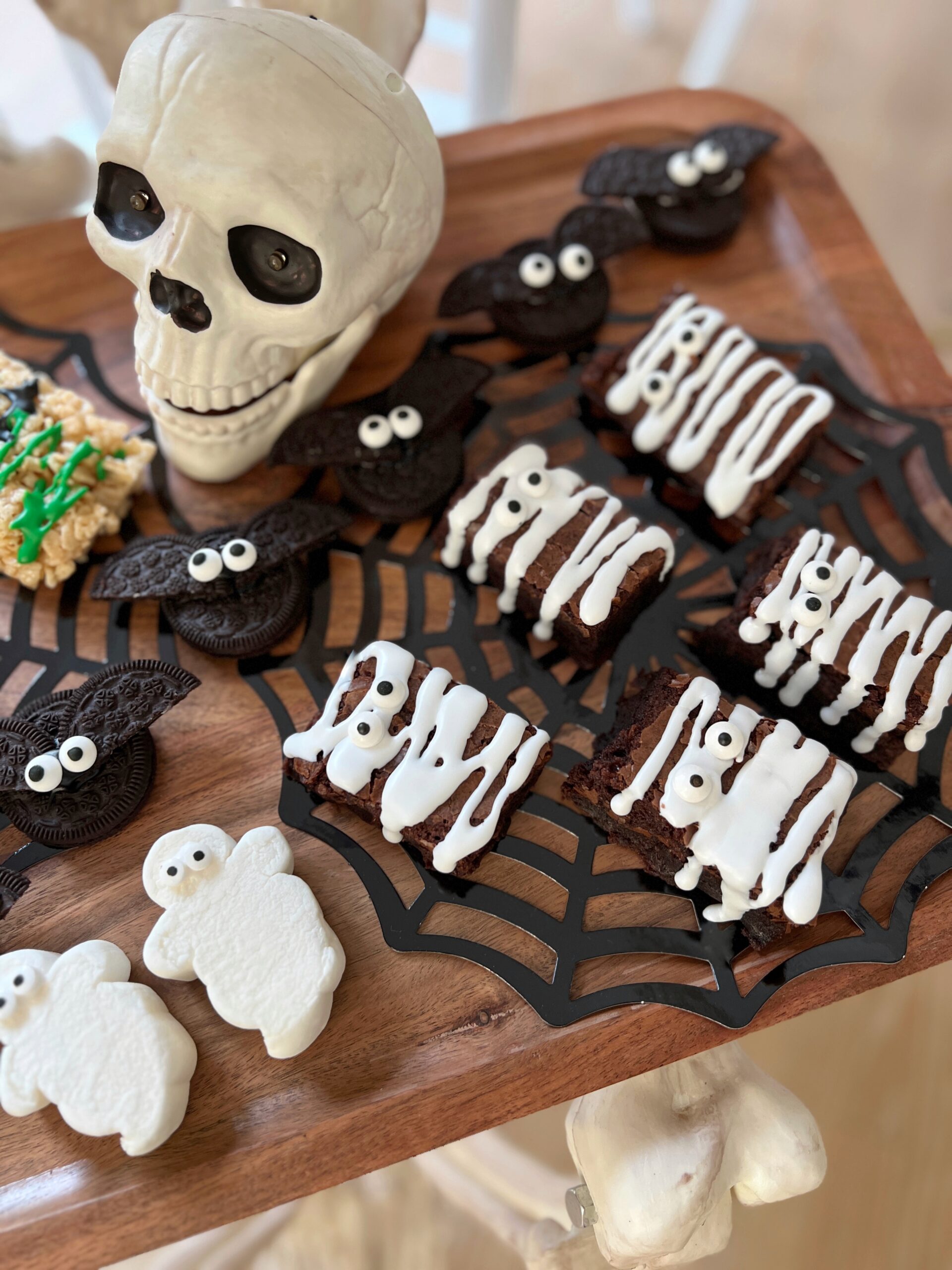 When doing your set up for any holiday its always fun to bring in the decor with it!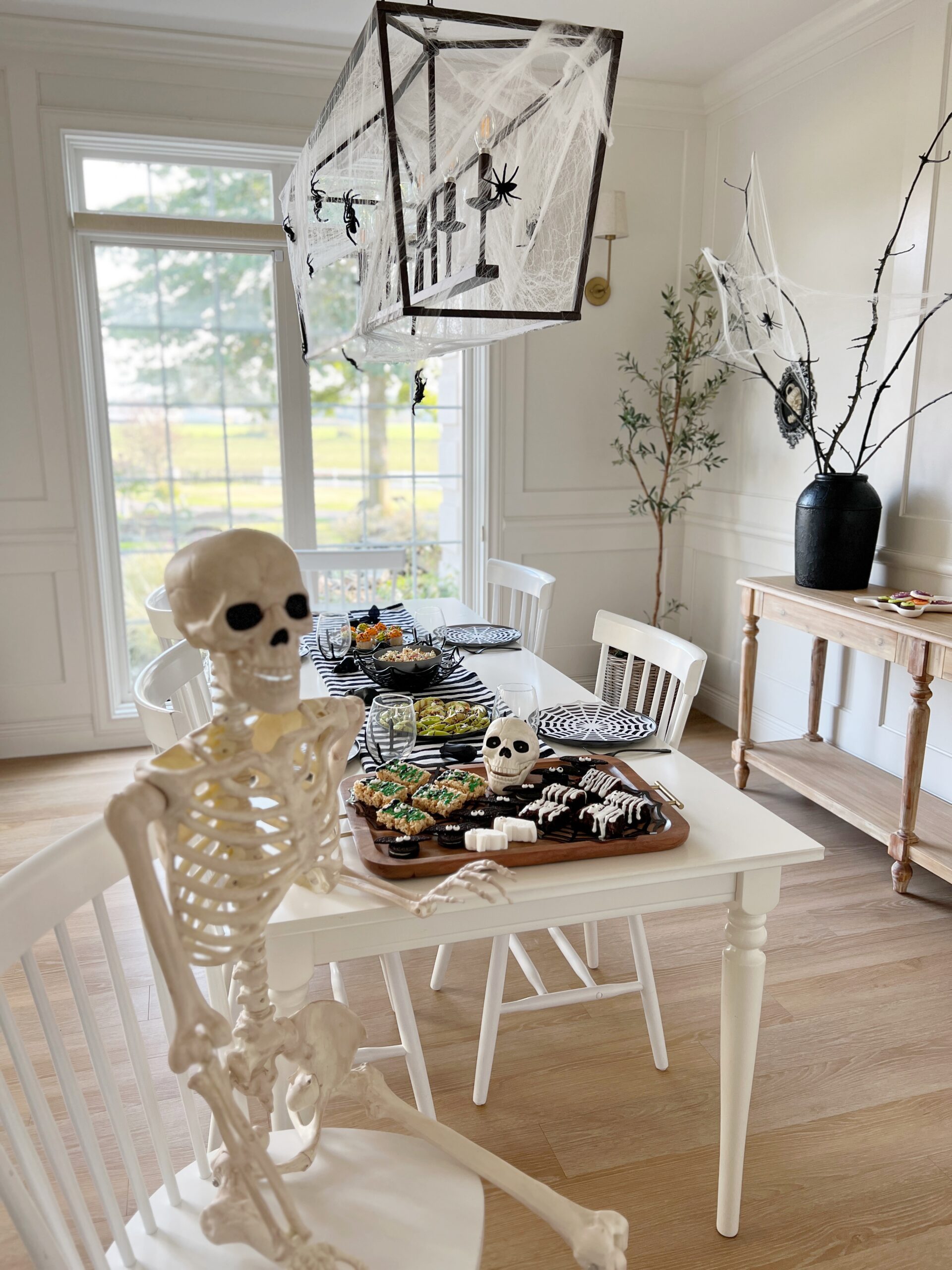 Add some spider webs and spiders – really such easy decor and it makes a huge statement!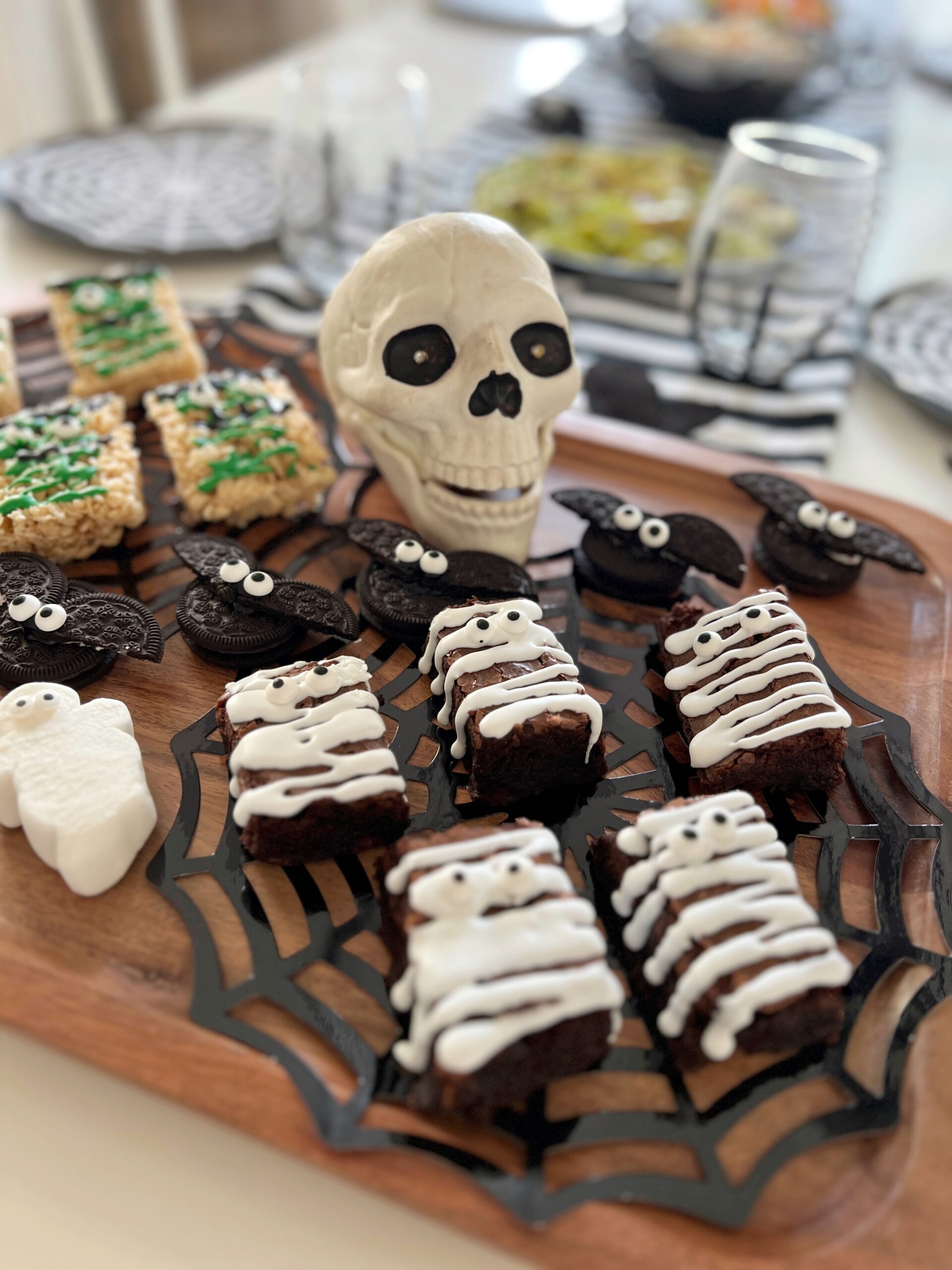 I can't get enough of this halloween dessert charcuterie board!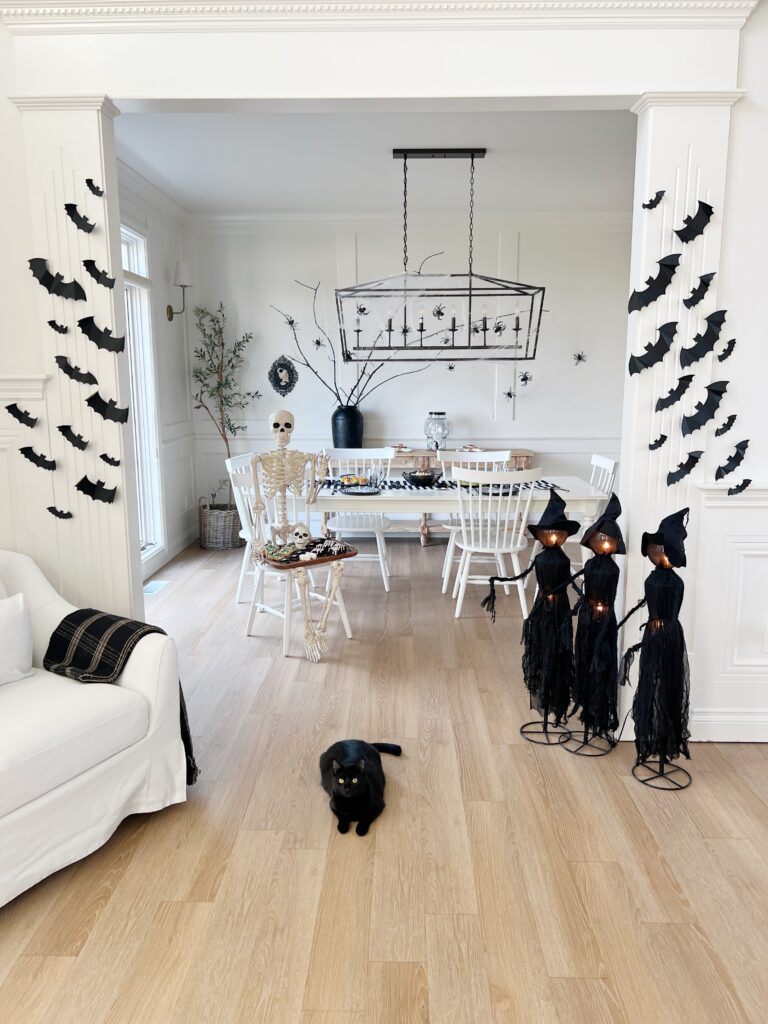 I hope you enjoyed this post and got some inspiration! Tag me if you make anything I would love to see!