The New Addition to our Cloffice -Brother ScanNCut SDX225
I can't even believe I have a space to work and craft! The new addition to our Cloffice is the Brother ScanNCut SDX225 and over the next month I will be sharing with you everything about it along with some fun projects, I can't wait to show you what I have planned! Keep reading along and I will let you know why I chose it along with all the links for you to try along with me! If you are looking for all the details on how we redid this space come back soon!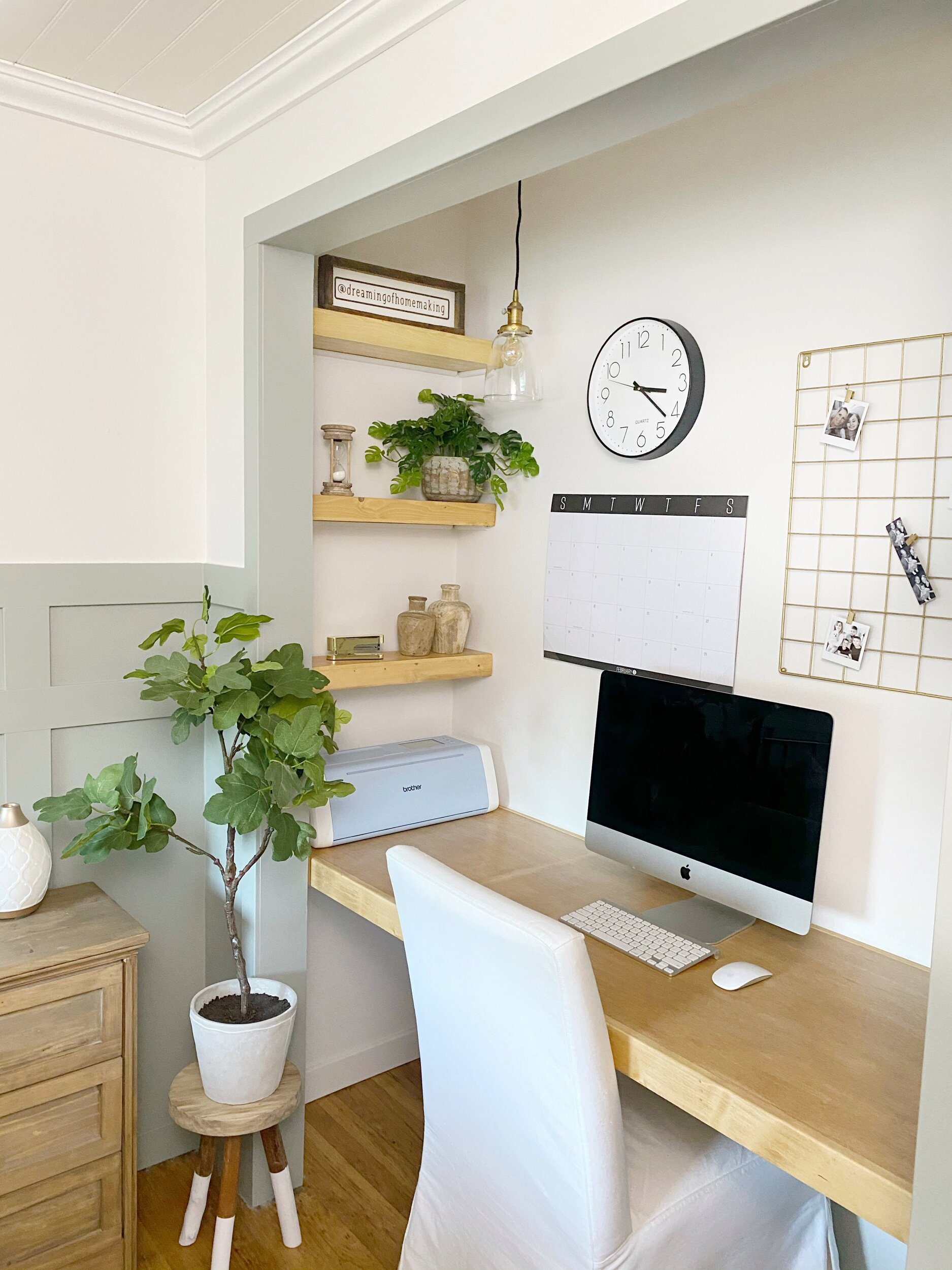 Isn't the ScanNCut made for this space? But, really I can't wait to use it and show you all about it!
Now, you may wonder what is the Brother ScanNCut DX?
It is the only home and hobby cutting machine that has a built-in scanner and has Brother's revolutionary auto-blade sensor technology that automatically detects material thickness to cut precise custom and built-in patterns.
Do you need a computer for the Brother ScanNCut DX?
It has a 5-inch LCD touch screen display where you'll be able to create and edit designs quickly and easily. There's no need to use a computer or complicated software, it has over 1300 designs built-in. Which includes 140 quilt patterns and 17 lettering fonts, and you can make your own custom designs or scan images.
Does the Brother ScanNCut DX have bluetooth?
You can wirelessly connect to the internet, and work with CanvasWorkspace so you can create virtually anywhere and anytime. You will be able to work remotely on your computer, phone, or even on your tablet, then send your cut files over to ScanNCut DX, all wirelessly!

What Material does the Brother ScanNCut Dx cut?
It can cut virtually any material up to 3mm in thickness so the options are endless from paper, to fabric, to plastic and foam sheets, vinyl, and the list goes on!
Can the Brother ScanNcut do big projects?
If you purchase the optional roller feeder, you can do projects up to 6ft long and 12 inches wide!
I hope this answered some of your questions, and if you have anymore just let me know below.
I ordered some accessories to go along with the Brother ScanNCut SDX225 below if you want to do these projects along with me over the next month and more!
Stay tuned for my projects with this Brother ScanNCut and a fun video tutorial on how easy it is to use!
Pin this image for later, and come pin along with me HERE.