Meat And Cheese Charcuterie Board
Meat and Cheese Charcuterie board – Yes please! I am going to share this first one I ever did 2 years ago and the ones along the way!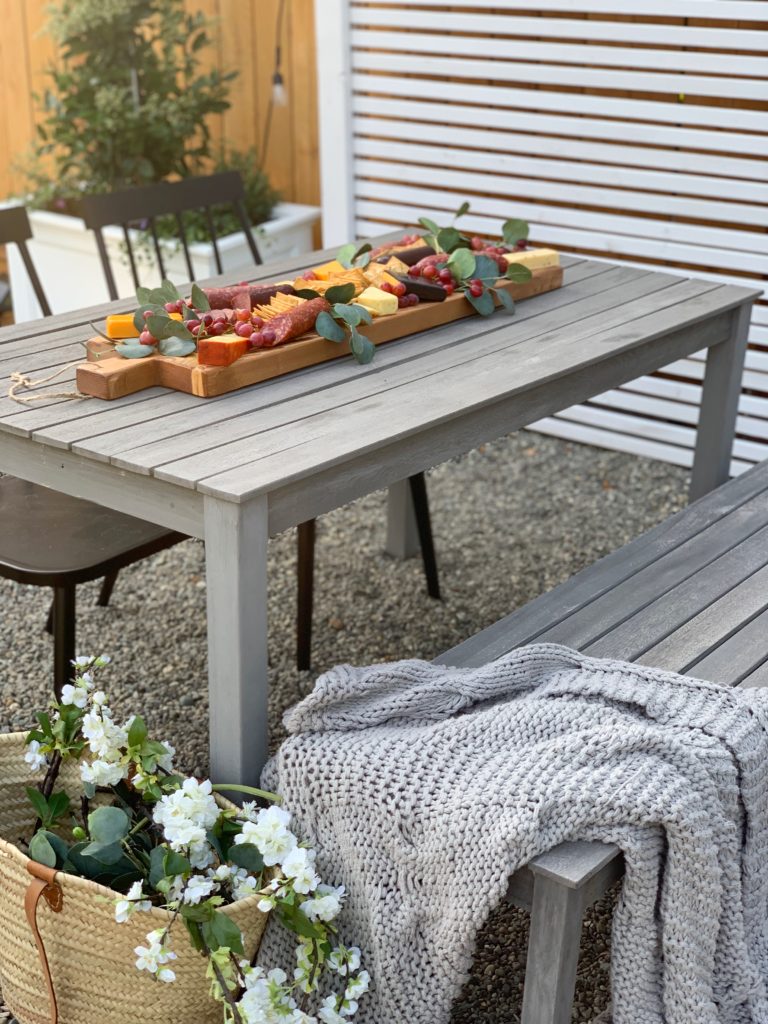 I was going through all the posts I did on charcuterie boards and realized I never documented this one! It was a favorite of mine and I thought I would share, along with the others I have made!
What you will need for your Meat and Cheese Charcuterie Board: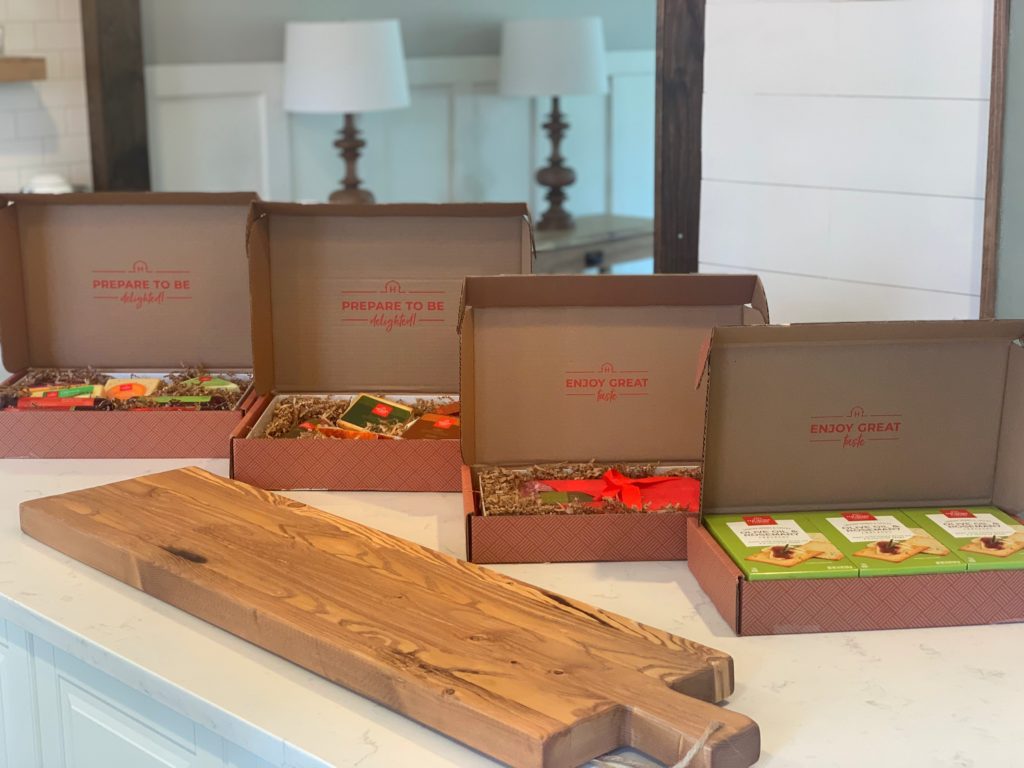 Grab all your favorite meats and cheeses and let's make a charcuterie board!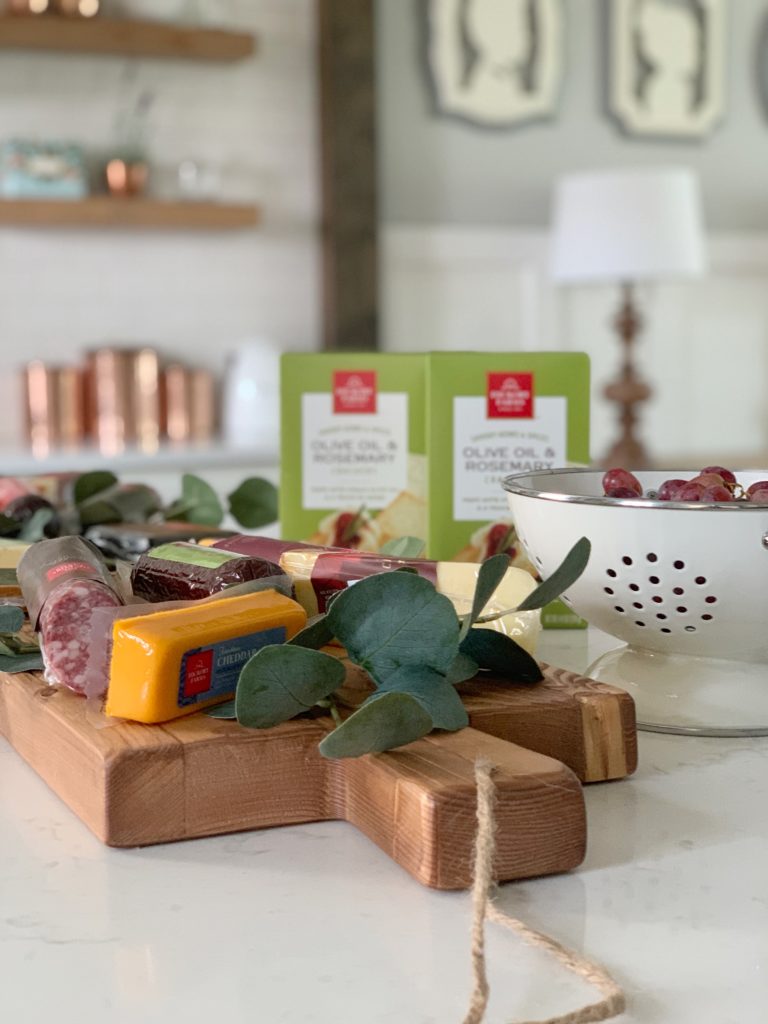 This time I placed everything where I wanted it to go with the wrappers on to give me an idea. It made it easy to figure out a plan.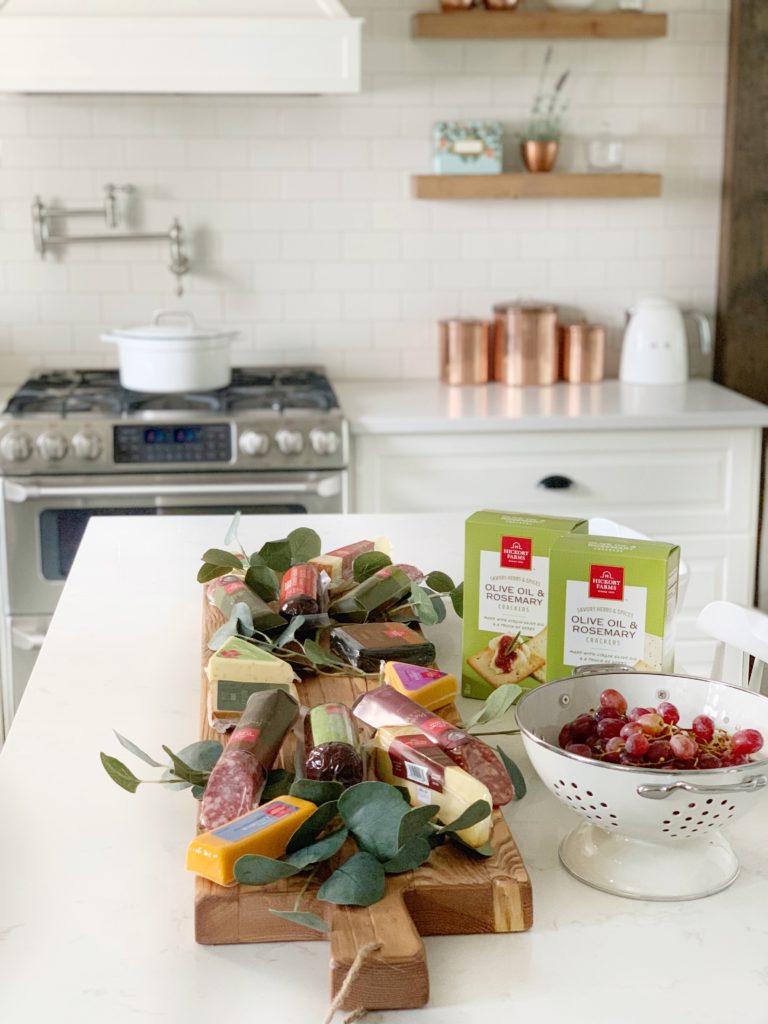 You can see here the before and after, now let's add some crackers to it!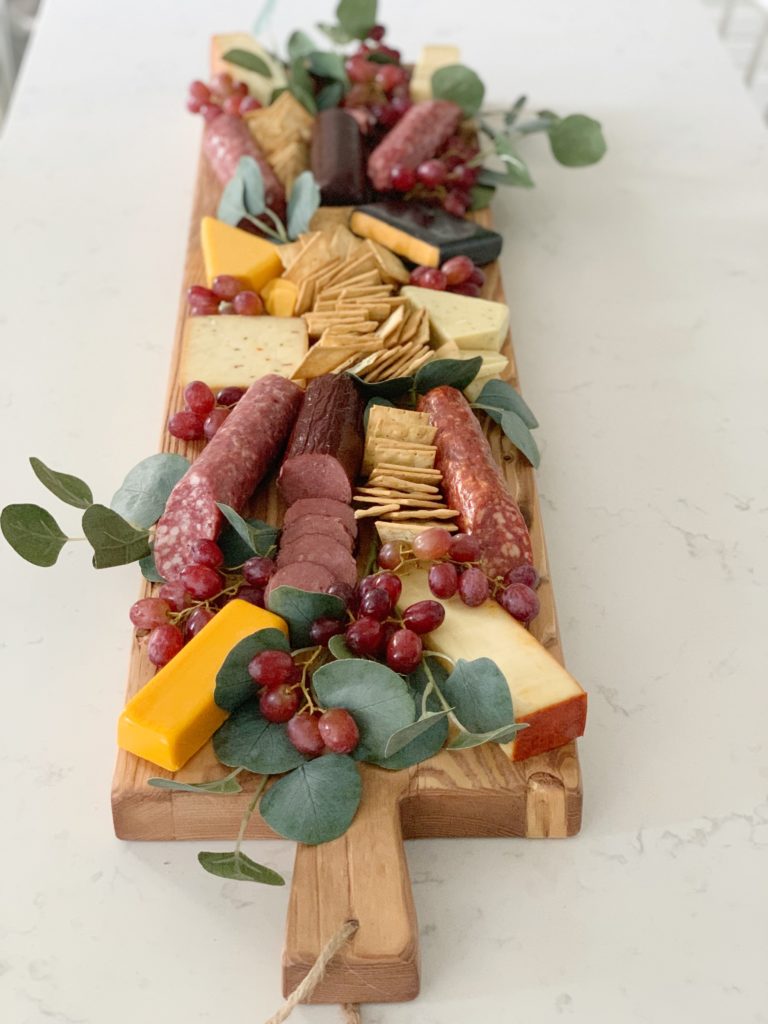 Here it is all full of crackers, I also added some grapes! Adding some grapes not only gave it dimension and color but something else to snack on!

Time to bring it outside and get ready to enjoy!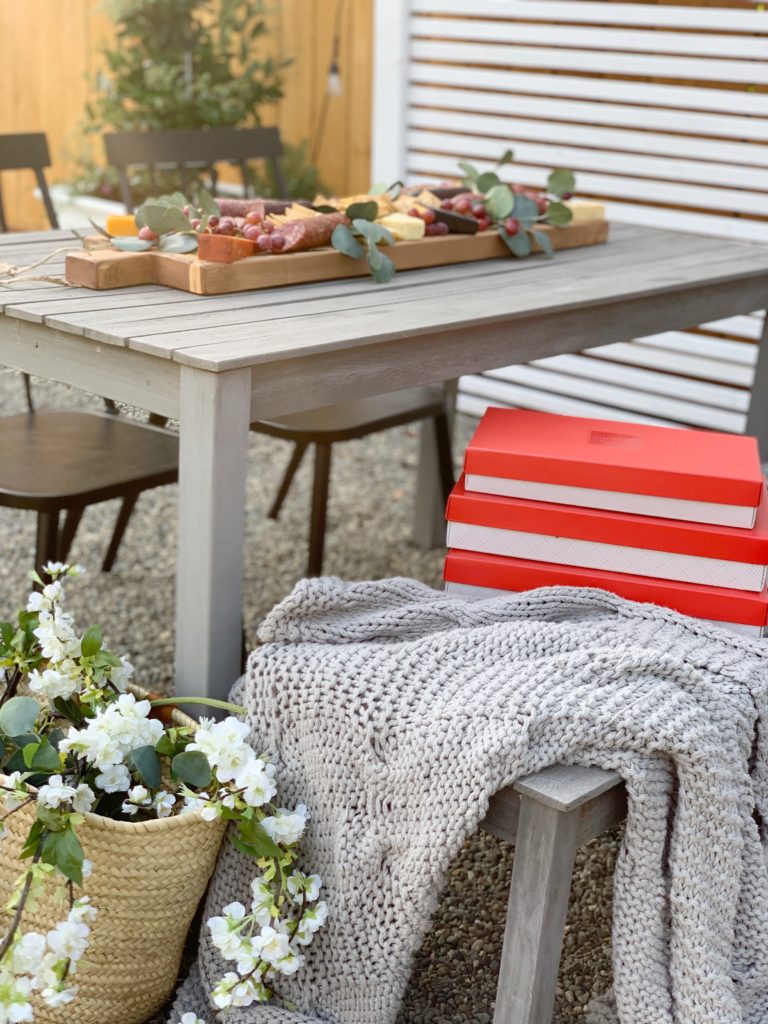 Here it is, and I was able to use the hickory farms packages for some presents – a win win!!
Miss Rosie could smell the yummy food – she was ready for some meats and cheeses. I know she would leave some grapes and leaves.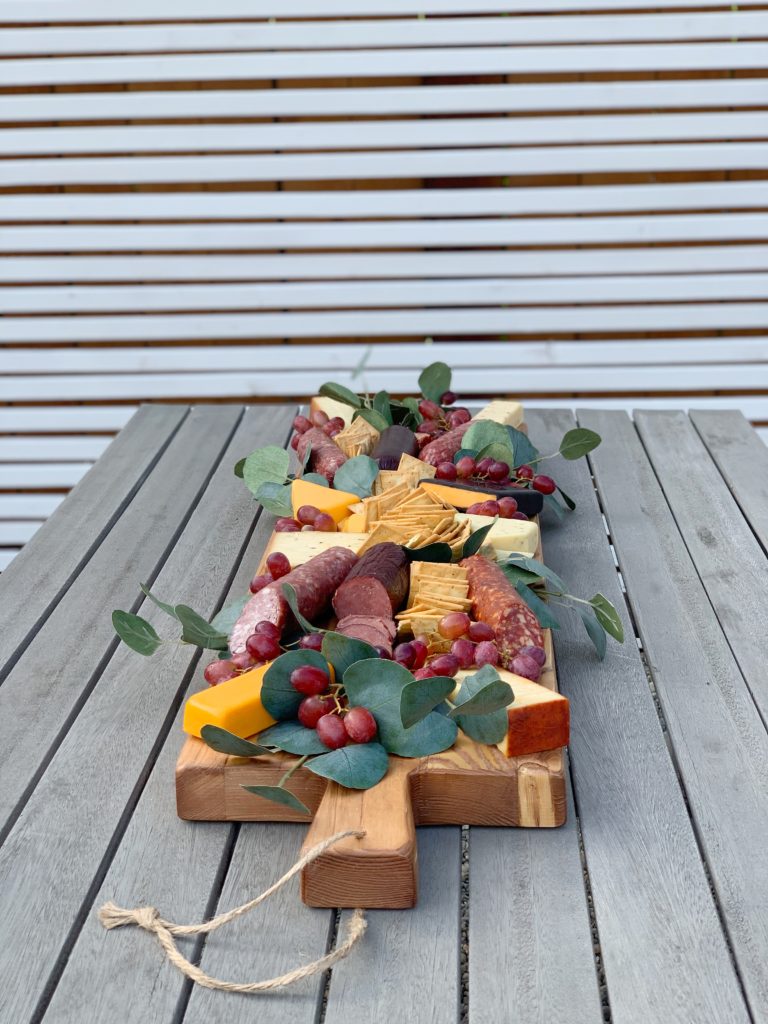 I am so glad I am finally sharing my first charcuterie board! This was fun to make and got me hooked on making them all the time! I hope you get to make one too – make sure to tag me if you do!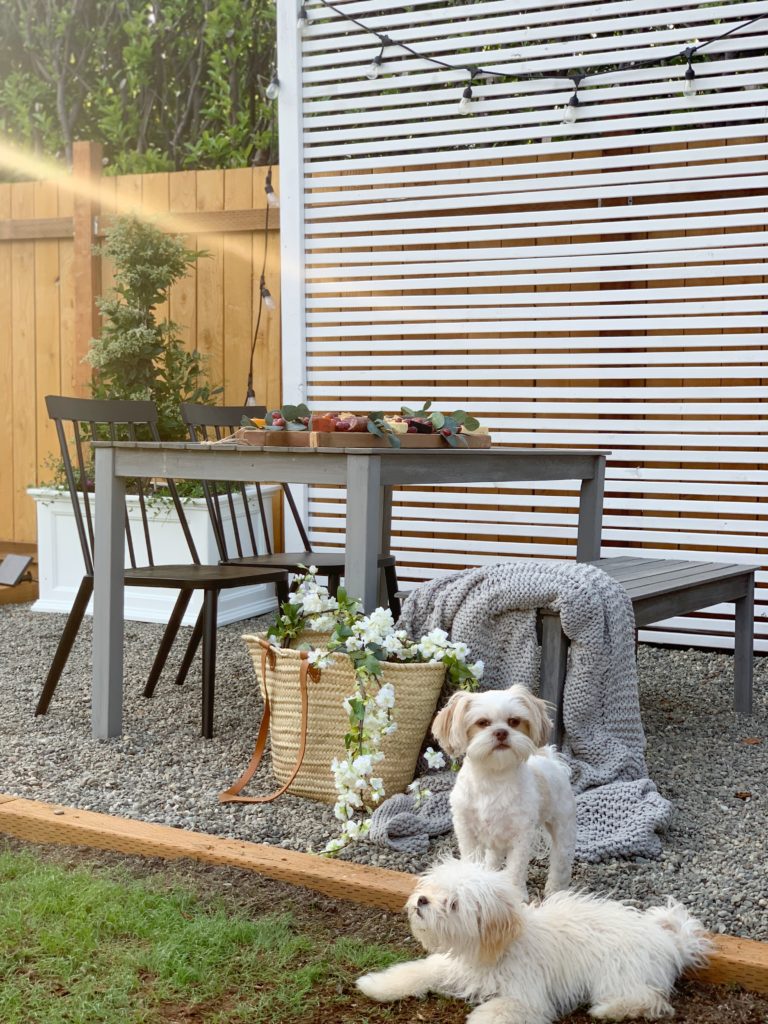 Rosie got daisy to come try to get all the "treats". While they didn't get any I can let you know that the charcuterie board was amazing! Now I am thinking on what's next – St. Patricks Day and Easter are coming up … don't worry I have something up my sleeve!
TO SHOP ALL THESE GOODIES :
Check out all these Charcuterie Boards I have made along the way!
MORE CHARCUTERIE BOARDS :