Oktoberfest Party at Home
We love Oktoberfest and what better than to celebrate at home! Did you know Oktoberfest happens in mid September to the first week of October? Time to have fun!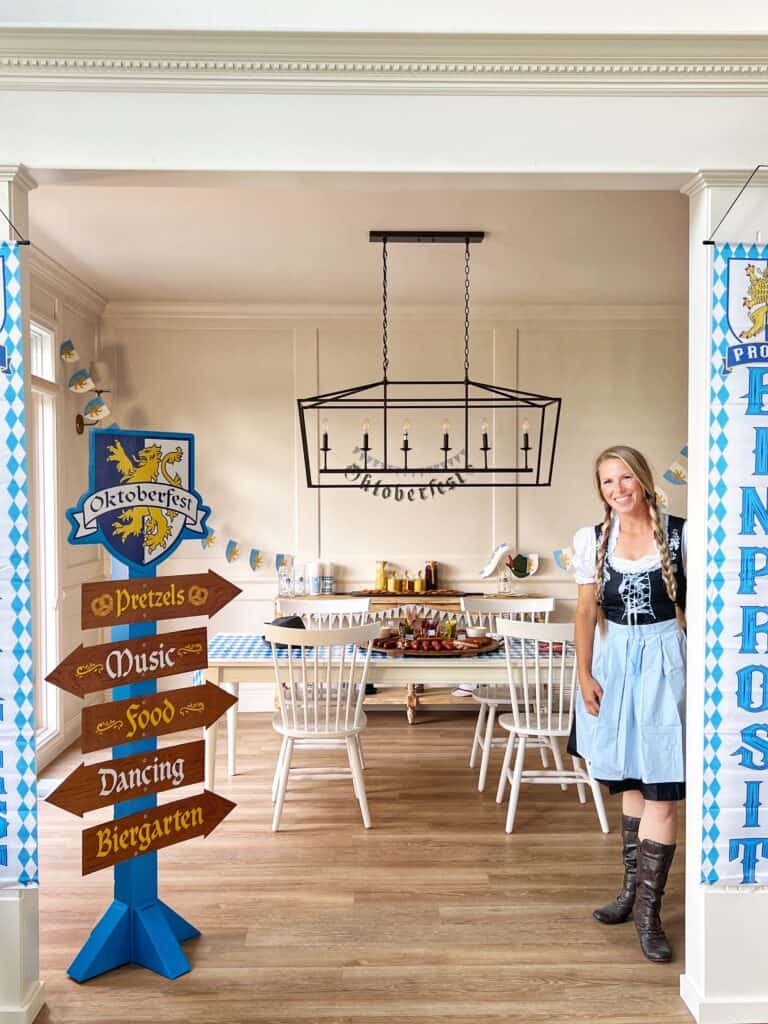 Today I will be sharing some ideas of an Oktoberfest at Home, we will be celebrating with friends and family this weekend and I will be sure to share more so make sure to follow on instagram!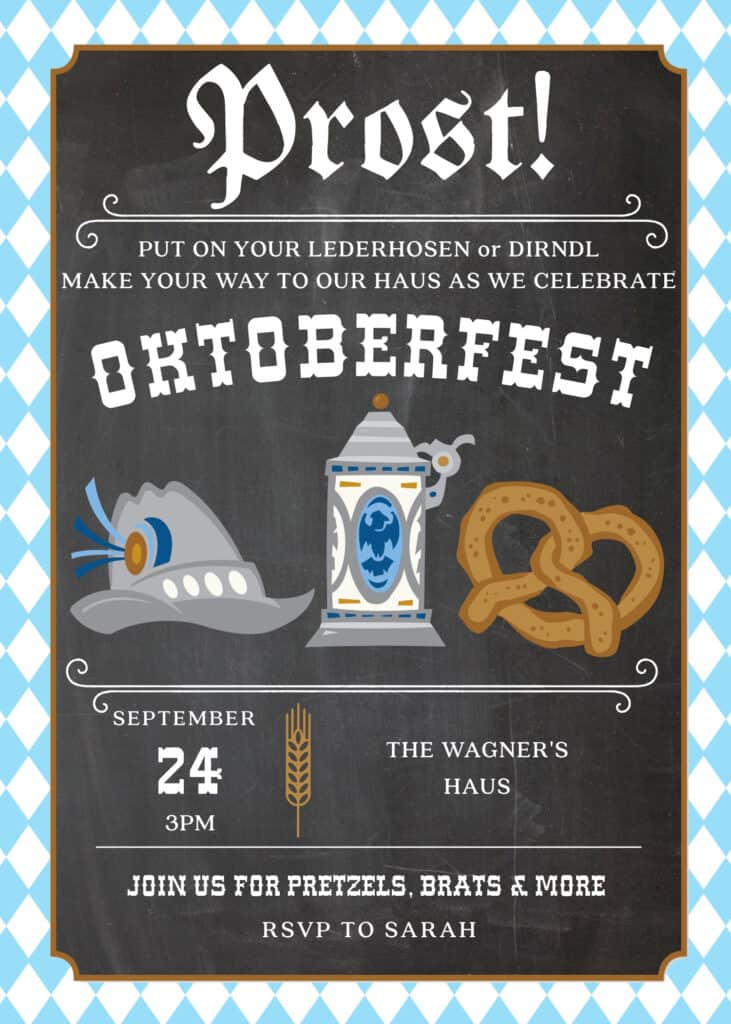 I just loved this invitation, digital downloads are the best – super easy and so many options!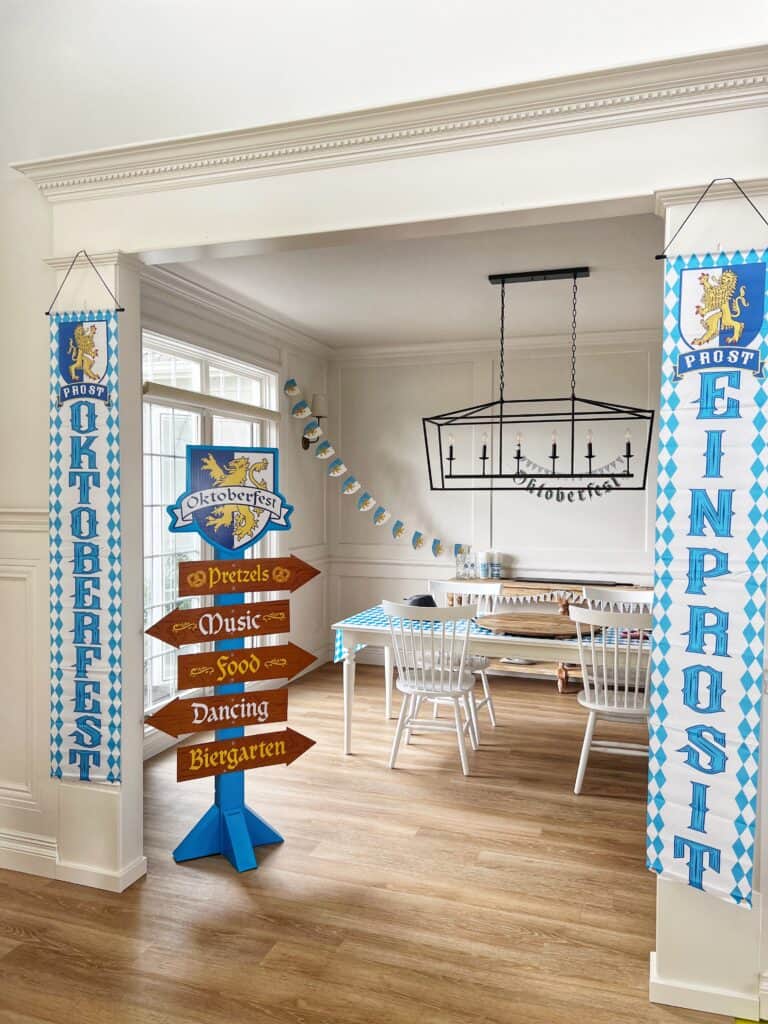 The decorating has begun! You would think Oktoberfest is all the decor but really it is the food! I do love this sign, and banners! Now let me show you some food ideas!
Let's start with the food! Pretzels are a must and we love these Townhouse FlipSides Pretzel Crackers! Mustards, Sauerkraut, and Red Cabbage we can't forget!
TIP : Take everything out of packaging and place on a board, in glass dishes or even a plate!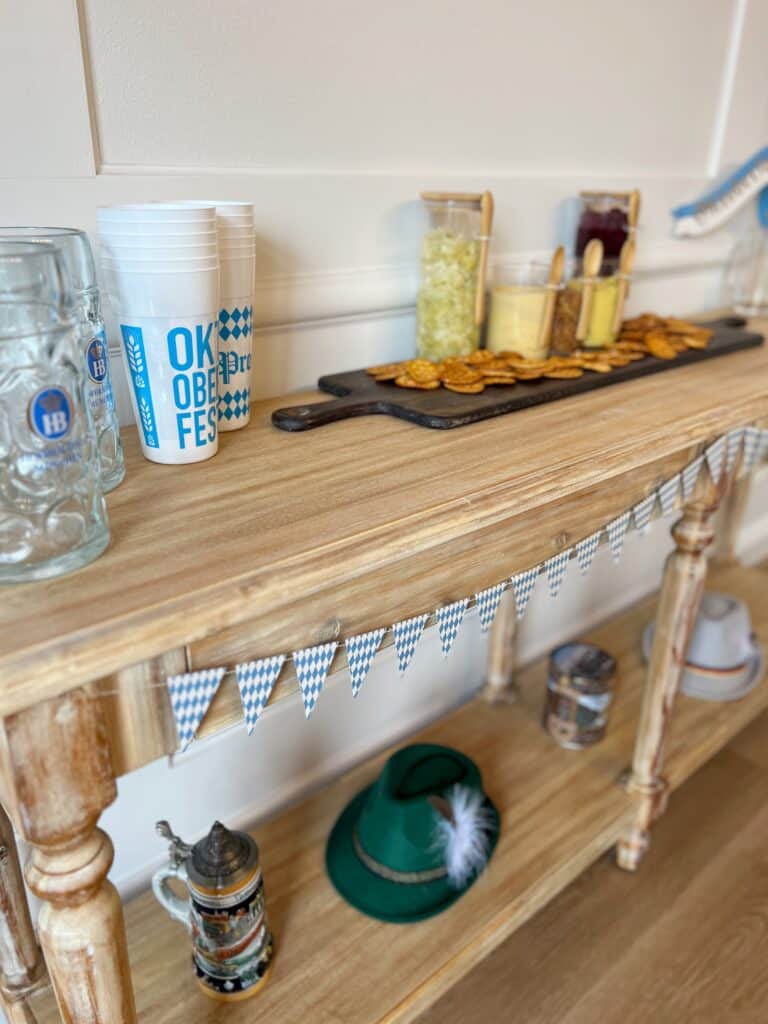 Adding little pieces of decor is always fun, we used items we have had from over the years and added some new! Hopefully next year we can add some DIYS I have up my sleeve!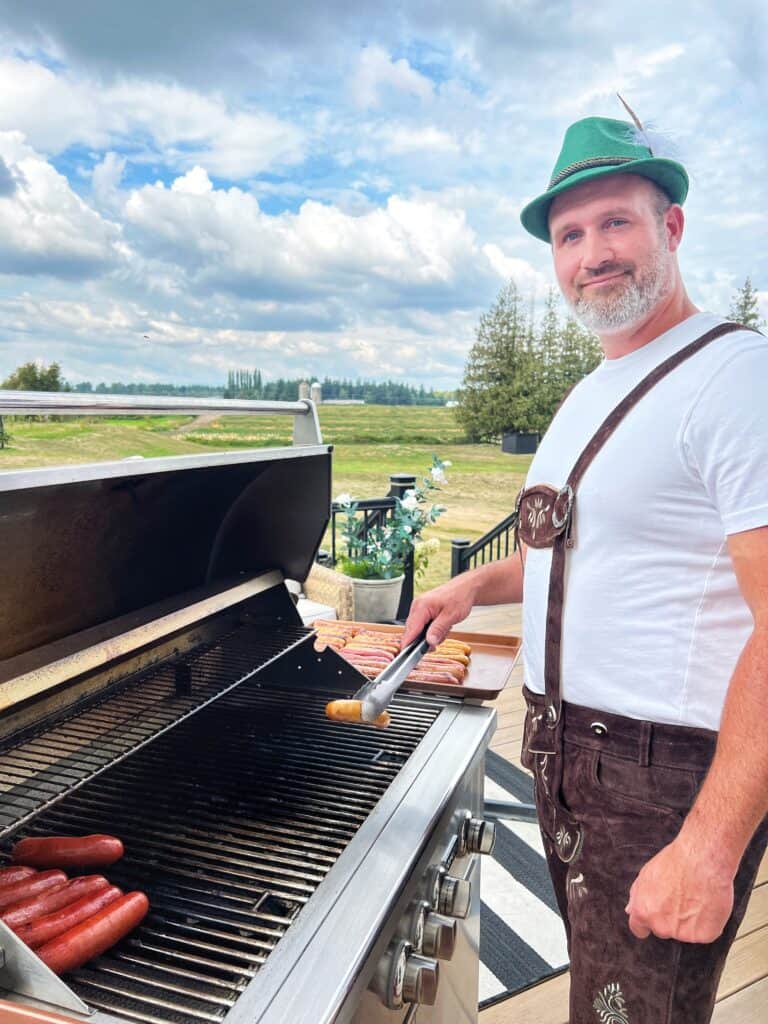 Lederhosen and Dirndl are a must for Oktoberfest, and probably the only time you will see us dressed up! Don't worry the kids get all dressed up to – make sure to check out the other post and on social media too!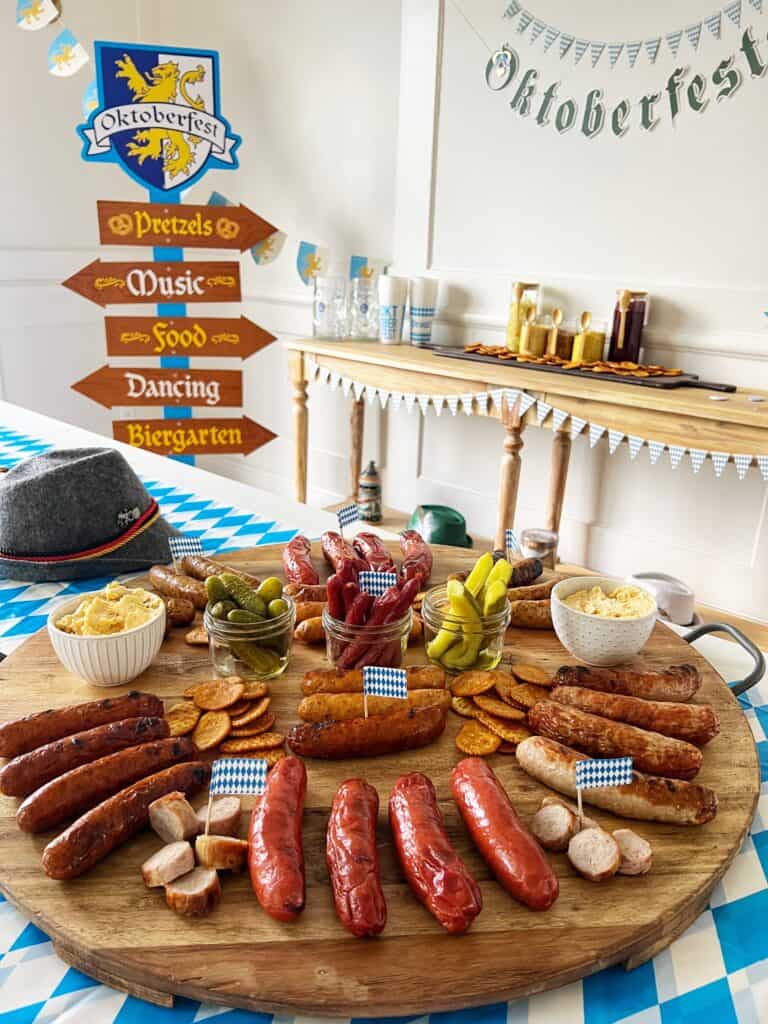 Charcuterie boards are so fun, and this on filled with sausages, Townhouse Flipsides Pretzel crackers, cheese and some other goodies makes for the perfect celebration!
TIP : If making a charcuterie board with warm foods – always cover with foil.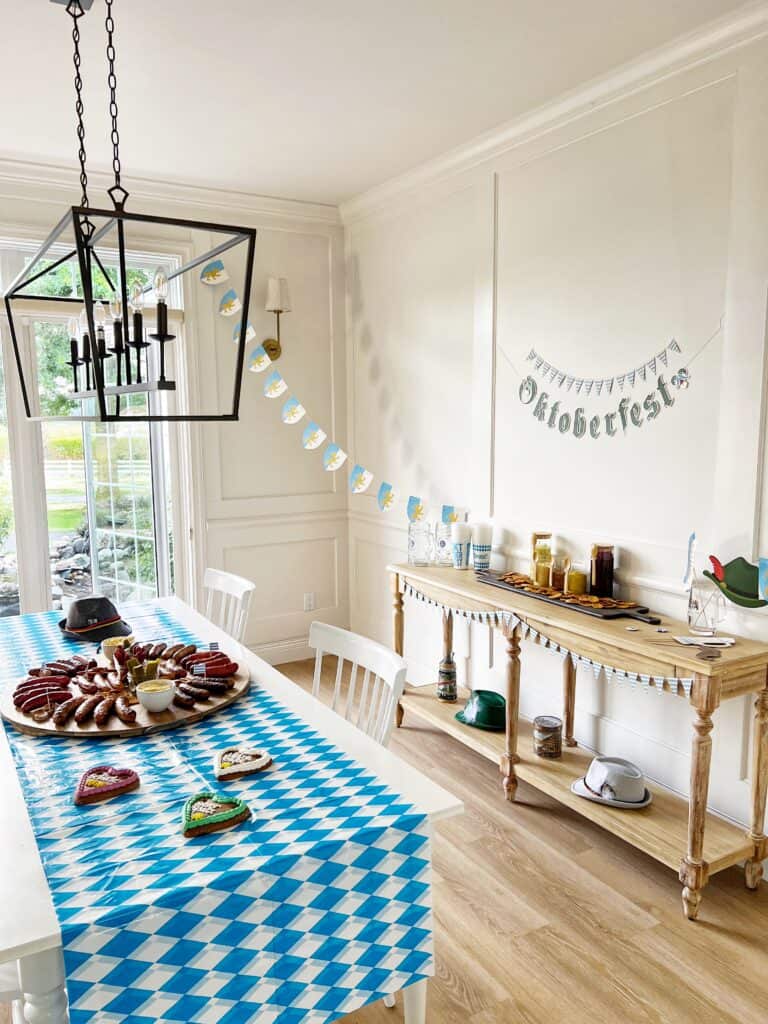 Here is the whole setup, and if you are celebrating you can't forget your Lebkuchen hearts! Check back to see more Oktoberfest celebrations including lots of lederhosen, dirndls and games!
SHOP FOR YOUR OKTOBERFEST PARTY AT HOME:

INVITATION
TOWNHOUSE FLIPSIDES CRACKERS
I USED TWO SETS FOR THE GLASS JARS FOR MUSTARD & SAUERKRAUT SET 1 AND SET 2
LARGE TALL SIGN
LEBKUCHEN HEARTS
MINI TRIANGLE BANNER
OKTOBERFEST BANNER
HATS
GERMAN FLAG
WHITE AND BLUE CUPS
HOFBRAU HAUS STEIN
PINS
DRINDL
LEDERHOSEN
TOOTH PICKS
TABLE CLOTHS
PHOTO PROPS
DOOR BANNER WITH CUT OUTS