Father's Day Gift Guide – Grill Edition
Father's Day is quickly approaching and I threw together gift guide with our favorite grill accessories from Walmart!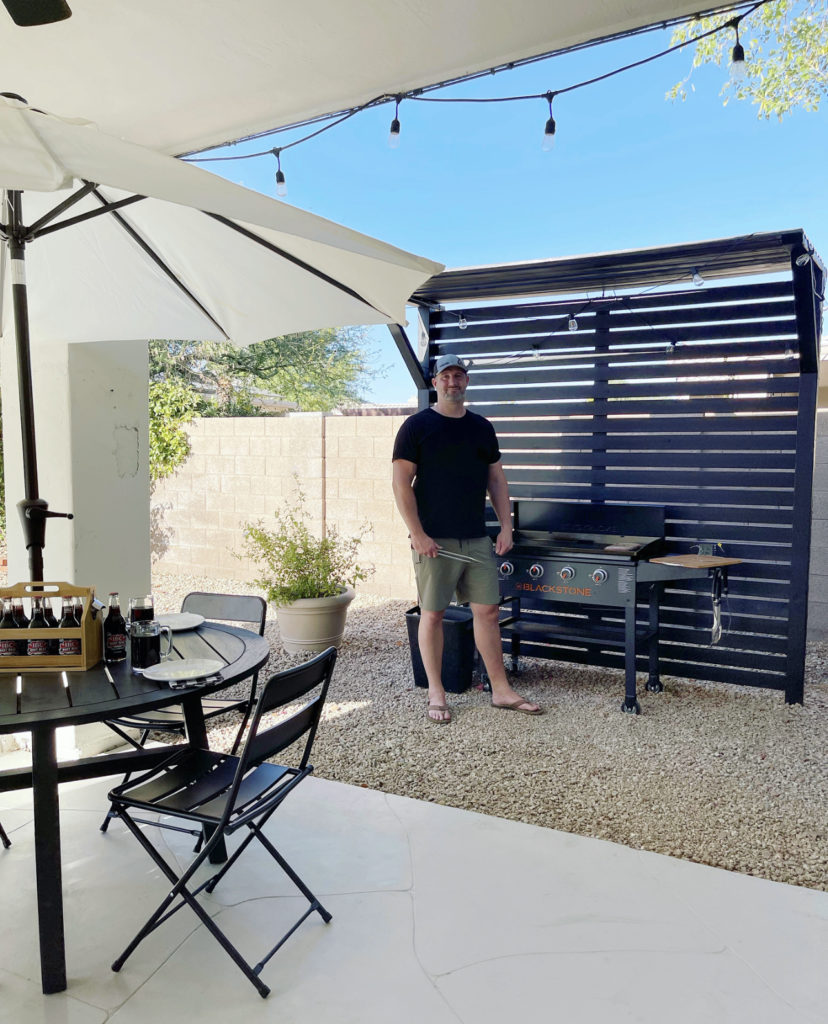 We built this fun grill space in Arizona, and I thought I would get it all set up for an early Father's Day for James! I grabbed all these items at Walmart and put together a gift guide for you to shop!
You can find the tutorial HERE for the privacy screen / pergola.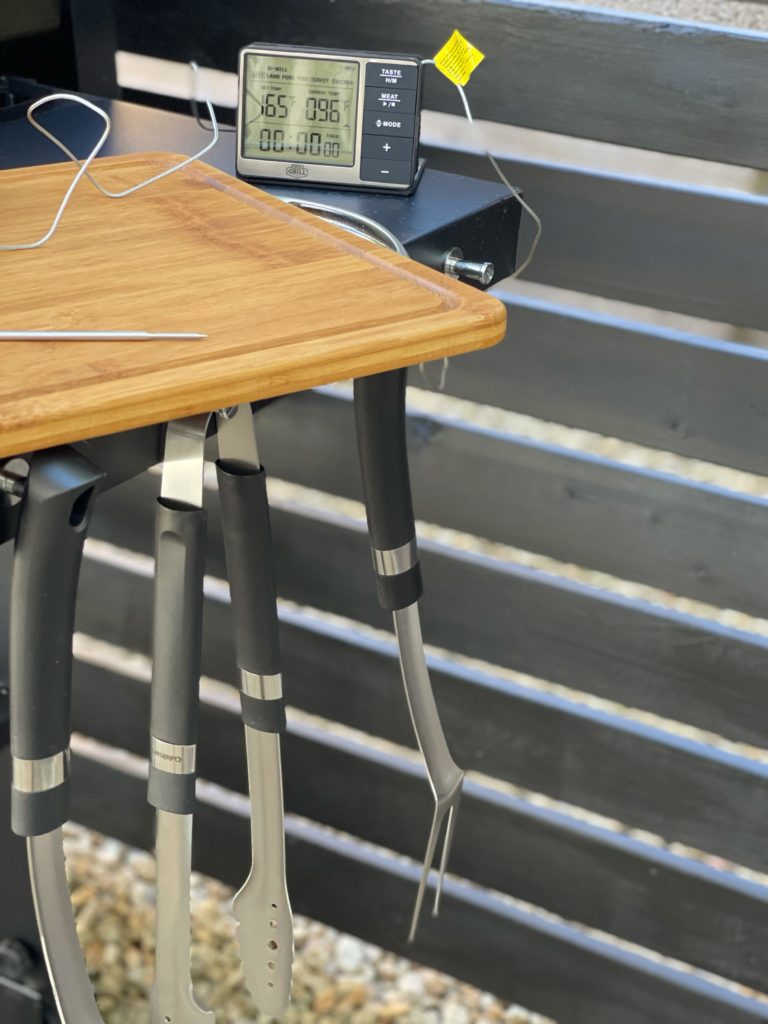 First up on the list was a meat thermometer! It has been on our list for to long, and we will be doing LOTS of grilling this summer so it was a must! You can buy it HERE and have shipped from Walmart or easy store pick up!
This cutting board is a great accessory not only for cutting, putting food on but for my fave charcuterie boards! These tools are such a great buy and top of my gift guide! I need to share the amazing case they came in HERE, they will be coming with us along with everything but the grill ( we already have one).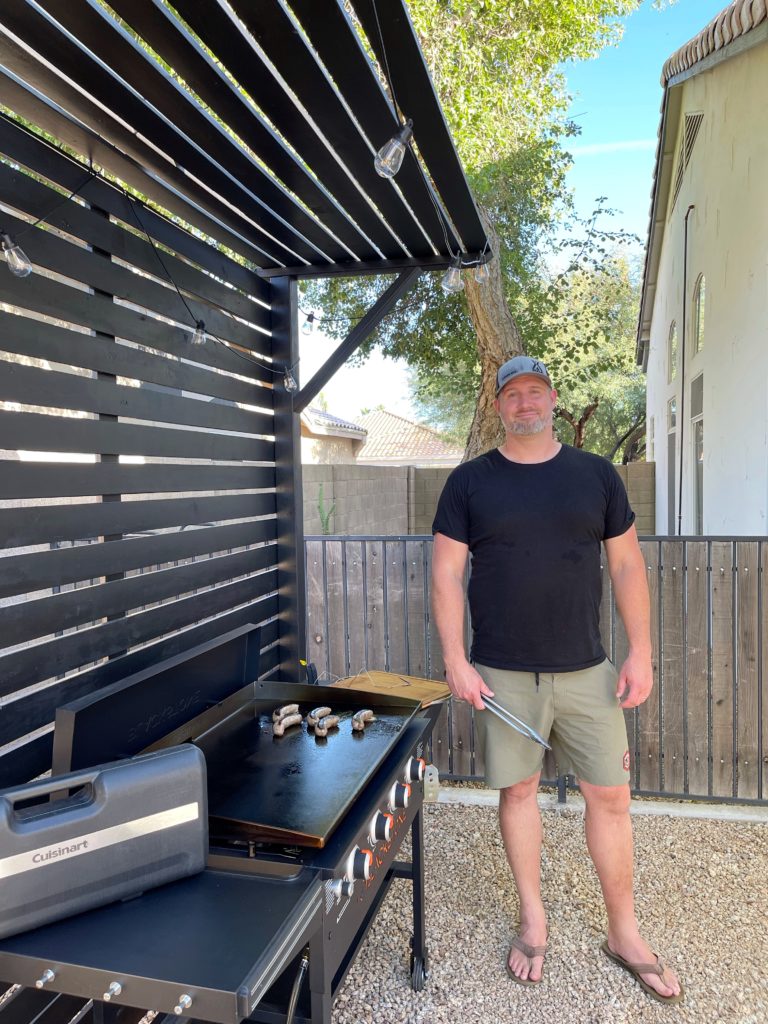 Here is that amazing case that the grill tools come in – perfect for Father's Day! You can check it out HERE or on my gift guide below.

Father's Day Gift Guide Ideas + Dinner & Dessert!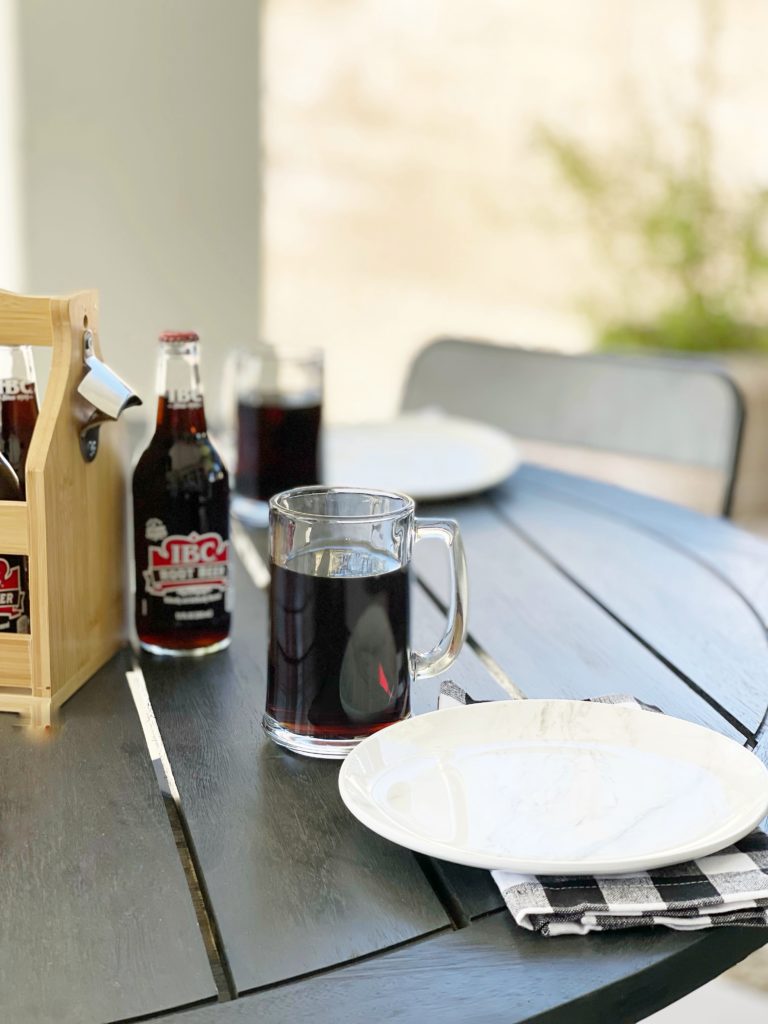 While James was grilling, we thought it would be fun to make some root beer floats and the kids found him a fun cake to go with it! These mugs you can get at Walmart they come in a set of 6 and are just perfect! This cute little holder even has a bottle opener you can find it HERE.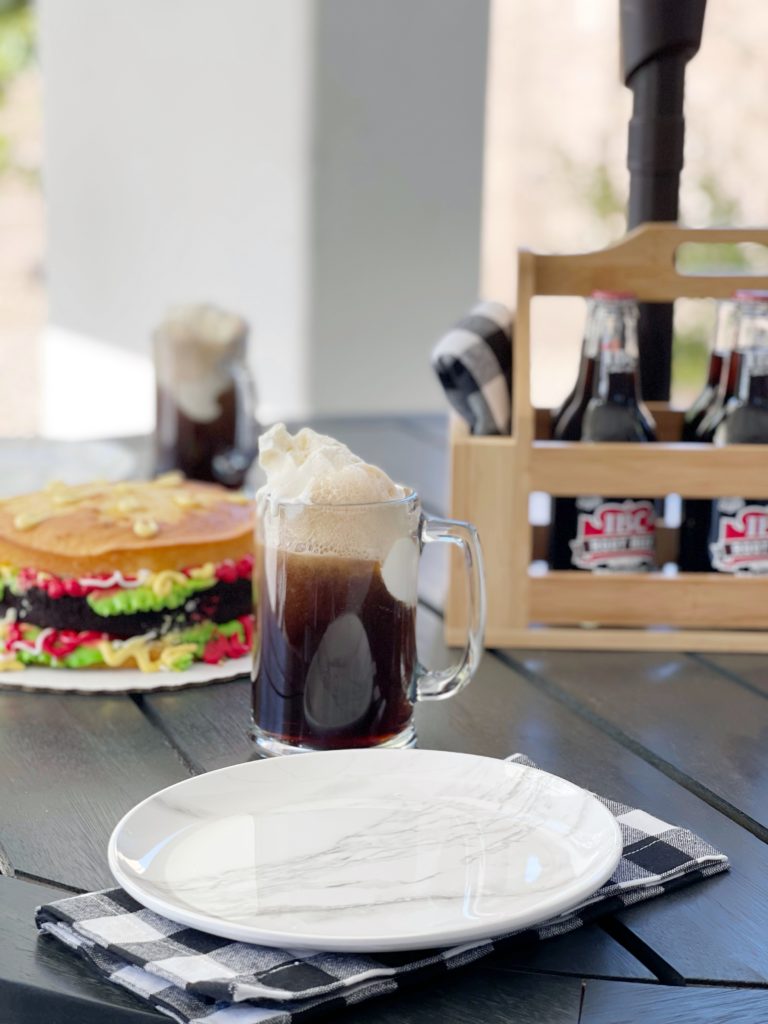 Here is the cake the kids had to have from Walmart, there was a hot dog one too! These plates aren't glass and I love that even the kids can use them without breaking them. They are from my fave the Better Home and Garden Live Better Line and the napkins you can find at Walmart too – one stop shopping!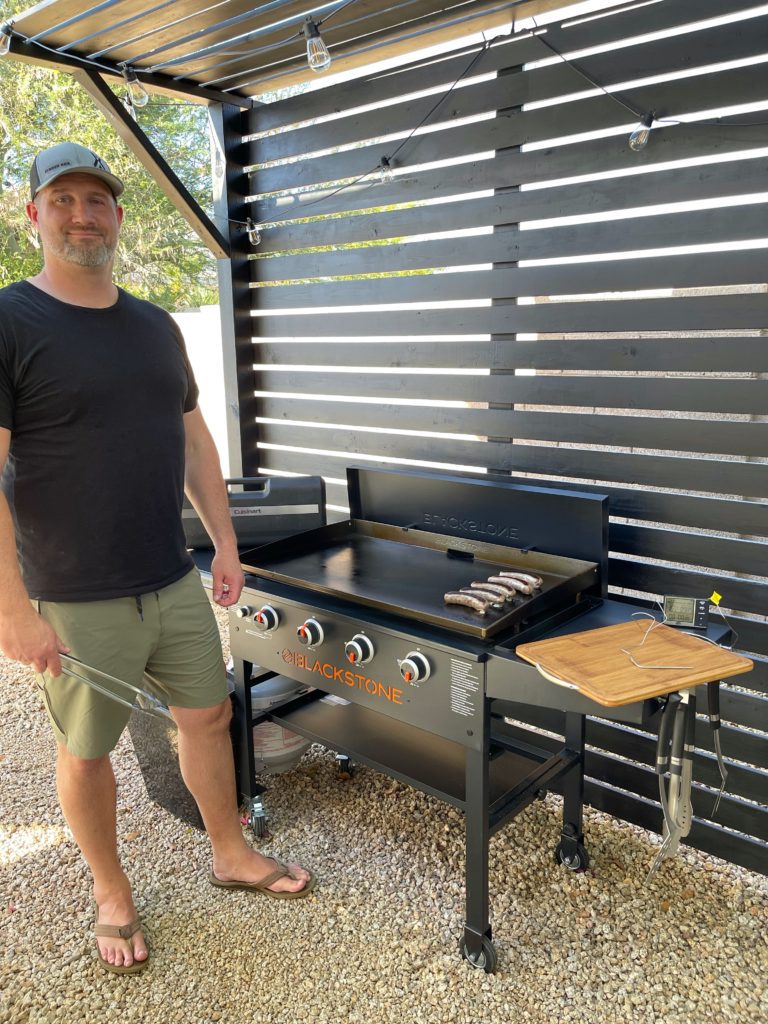 Walmart literally had everything we needed to throw together this little Father's Day celebration before we left Arizona! We enjoyed our hard work and had some yummy brats off the grill! You can find the grill HERE, and if you want a smaller version this HERE is the one we use for camping!
Now I am ready to eat, these turned out so good!
As we enjoy this, make sure to check out all the links below.
Have such a great Father's Day Weekend, and thank you Walmart for sponsoring this post!