Easy DIY Patriotic Wreath
I love anything patriotic, and today I am going to share how to make a wreath. This is one EASY DIY wreath that anyone can make, not only adults but kids to.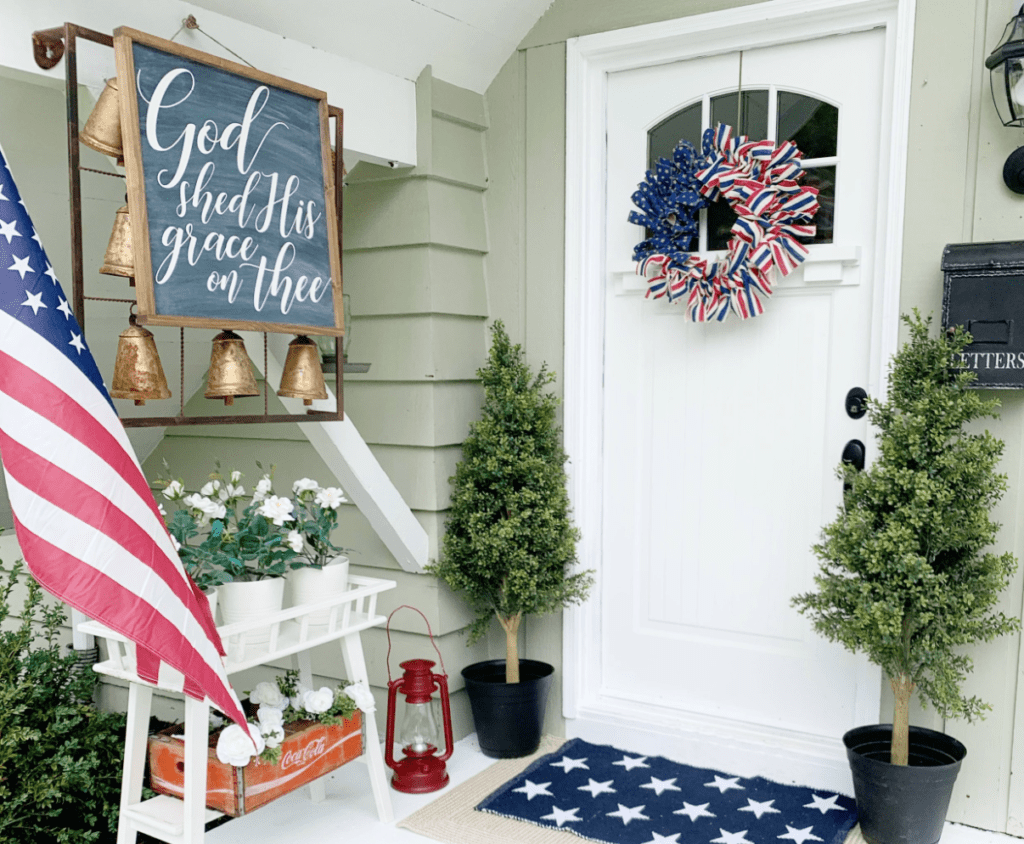 Are you ready to see how easy this patriotic wreath is to make?
WHAT DO YOU NEED FOR EASY DIY PATRIOTIC WREATH:
RIBBON
WREATH FORM
CUTTING MAT + CUTTER
OR
SCISSORS
HOW TO MAKE A PATRIOTIC RIBBON WREATH :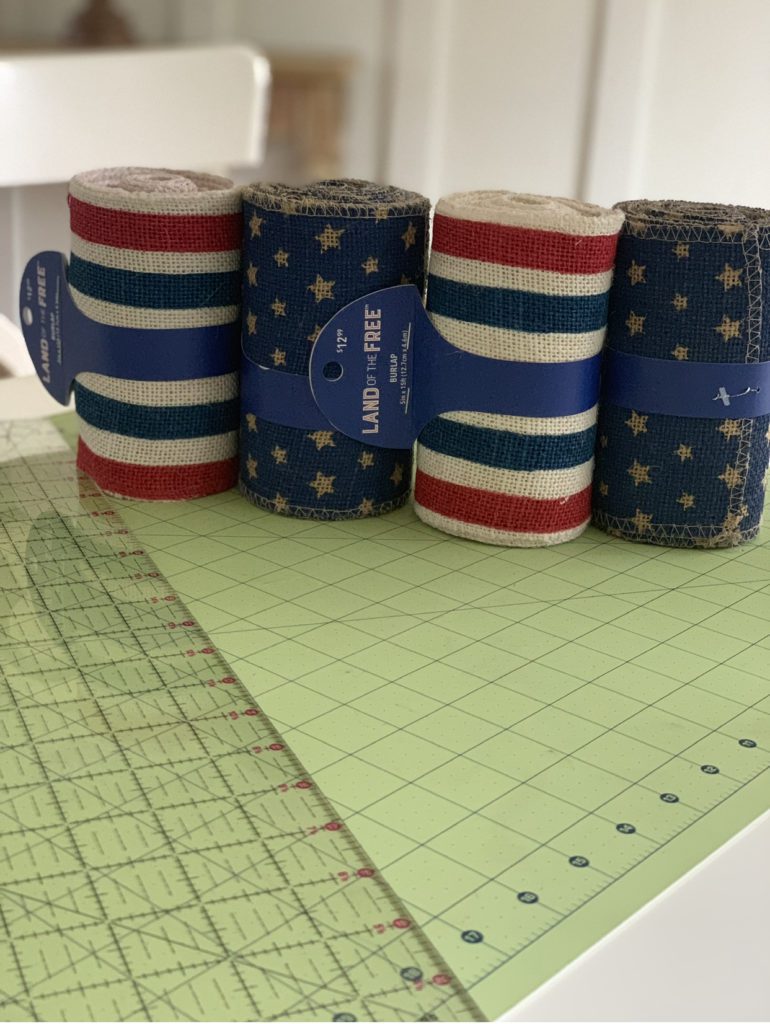 PICK YOUR RIBBON.
HOW MUCH RIBBON? It depends on how much ribbon and how full you want your wreath, the sky is the limit – you decide!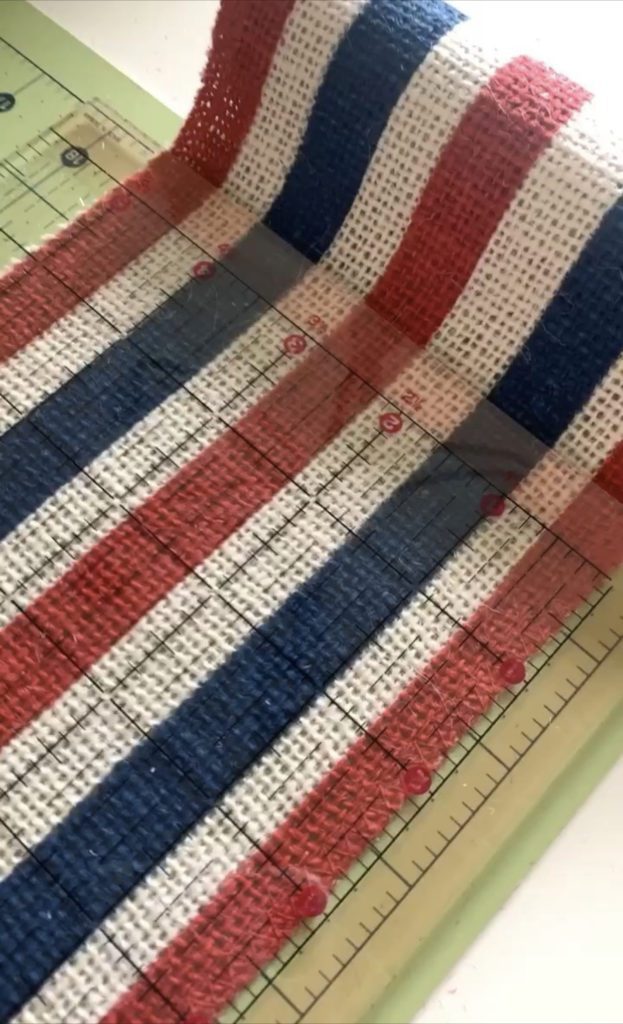 2. It's time to cut your ribbon.

You can do whatever length and thickness that is best for you, I did 17 inches then cut it in half since it's so wide.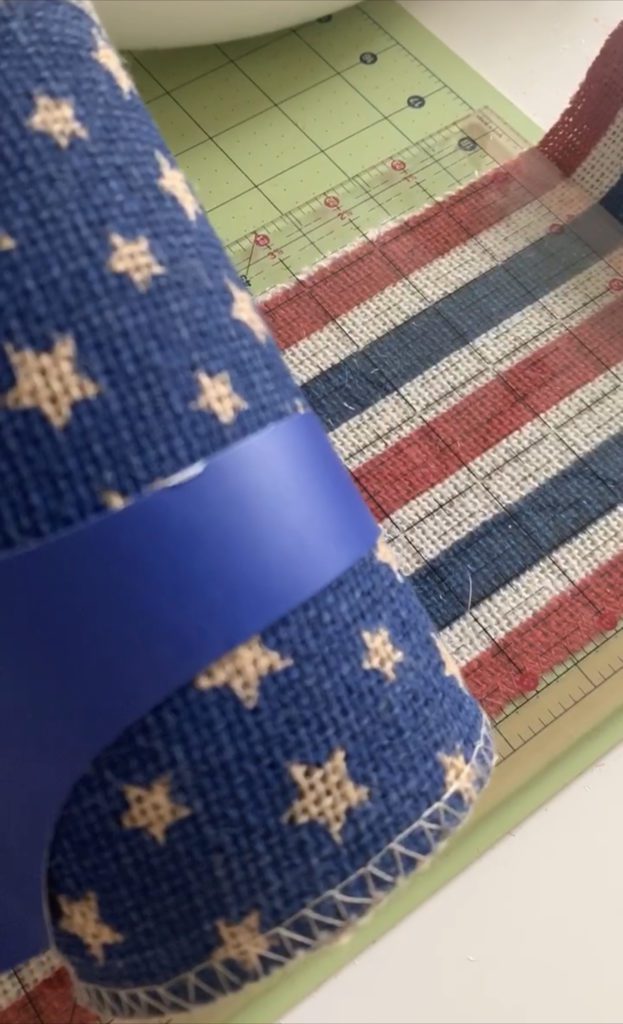 3. Now you will cut your other ribbon the same.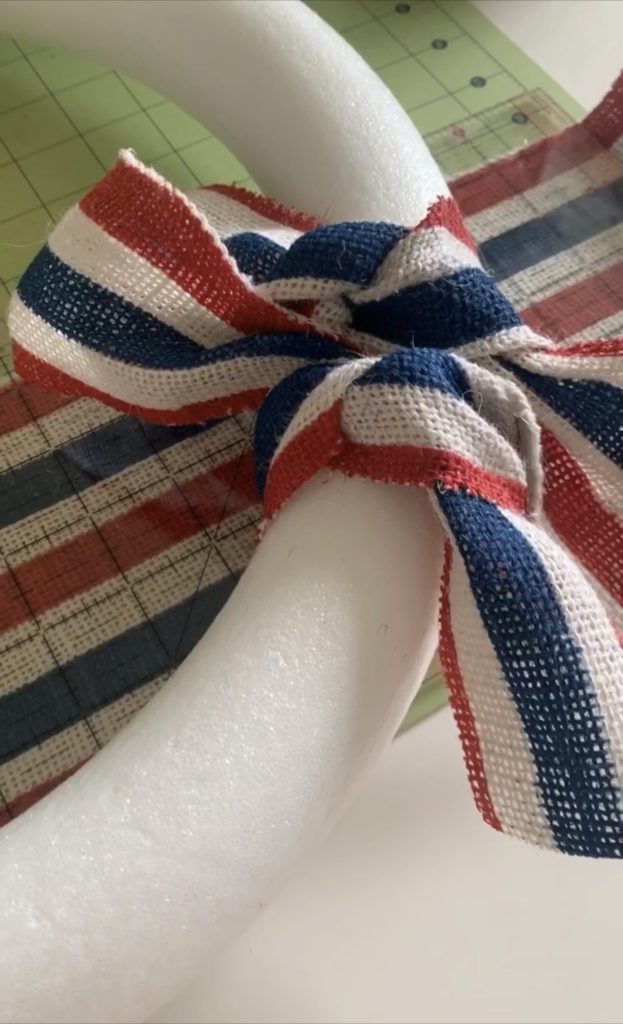 4. It is time to tie the ribbon around the wreath form, and repeat till you are complete.
Now you have a completed wreath, it was that easy!!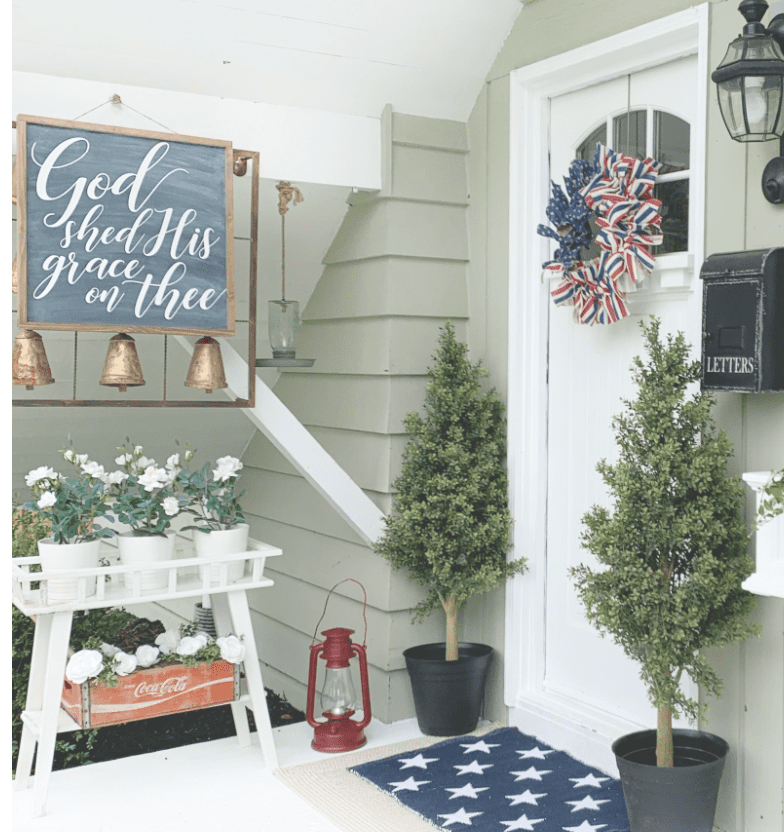 If you want to see more of this patriotic decor go HERE.