Santa Bags – Christmas Presents
The cutest Santa bags for Christmas presents, and what better than to personalize them! Keep reading for all the details!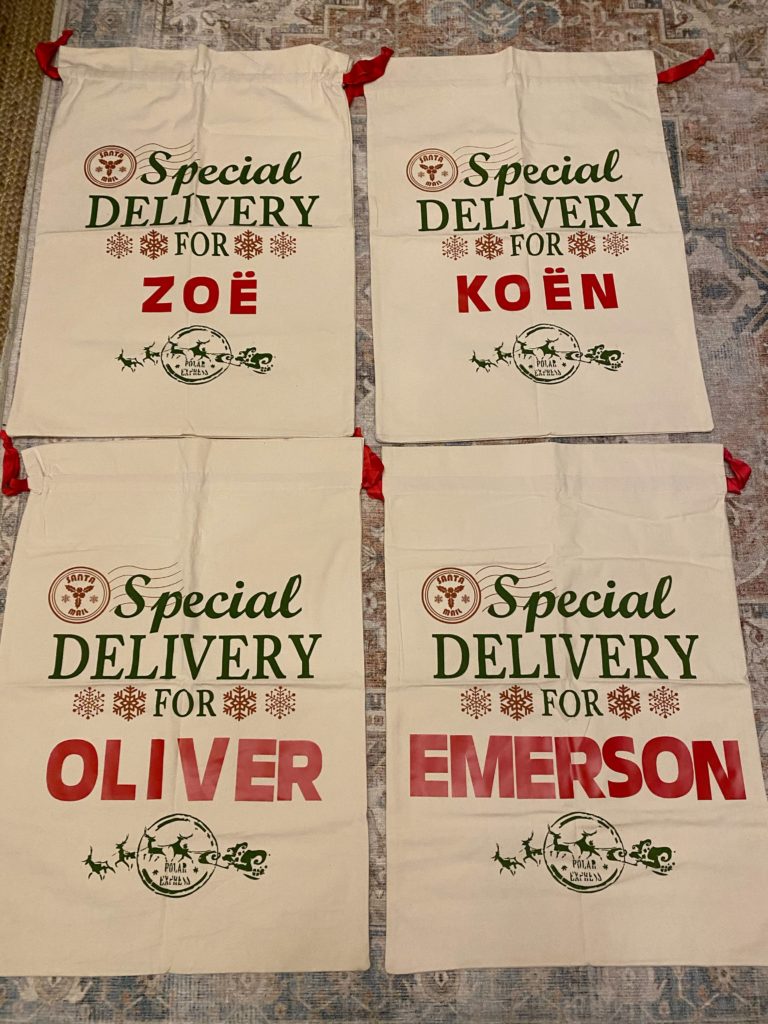 I always wanted something special for "santa" gifts to go in, the presents inside can be big or small… but the bag is the things the kids will remember year after year! I found the bags HERE and such a great deal!
Now time to make them even more special, it's time to personalize these santa bags with my Brother ScanNcut!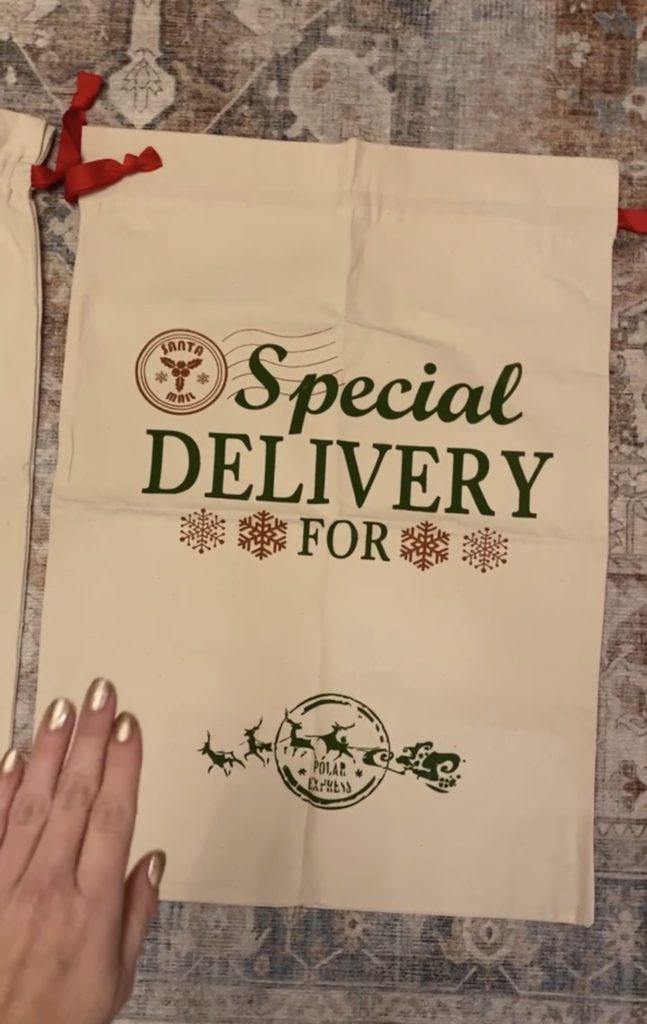 Right here you can see just how BIG these bags are! For under $10 its so amazing!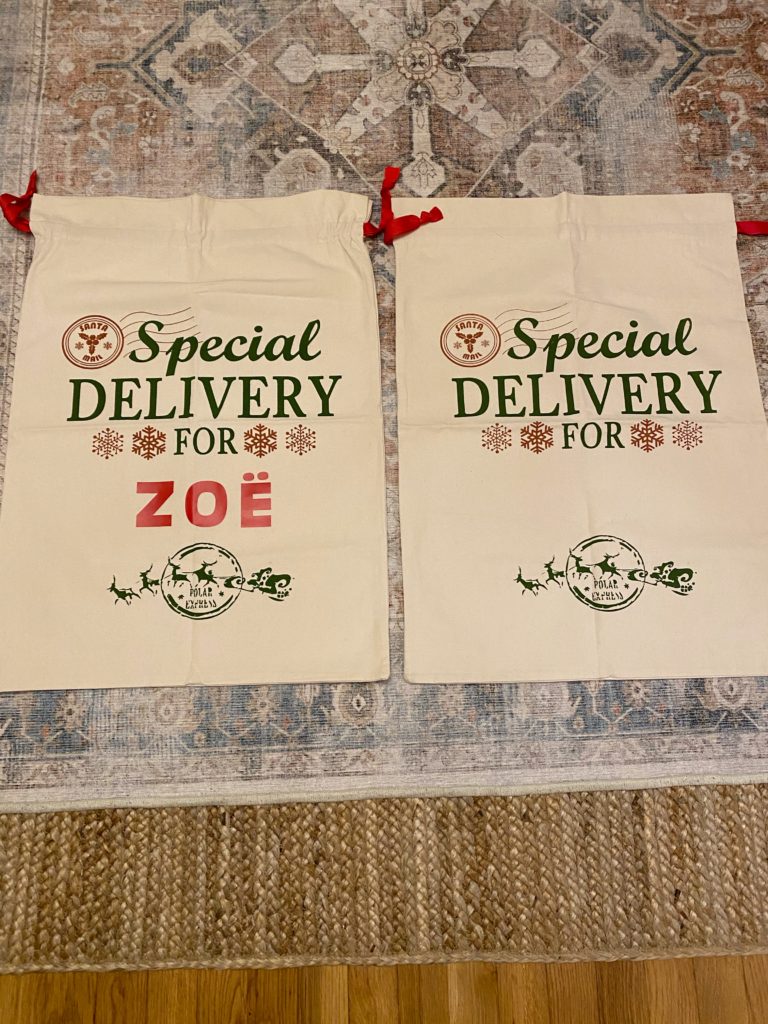 Here you can see the BEFORE and AFTER.
Supplies :
BAGS – HERE
VINYL – HERE
BROTHER SCANNCUT – HERE
WEEDER – HERE
I used my Brother ScanNCut to cut our the letters. The thing I LOVE most about the ScanNCut is that you don't even need to use another program their selection built into the lcd screen is incredible and so easy to use! I just plugged in my ScanNcut, put my vinly on and loaded my machine and found letters I loved and we were set!
* Make sure to use an iron on vinyl if you want it to be permanent. If you just want it for the day you can use any of the others.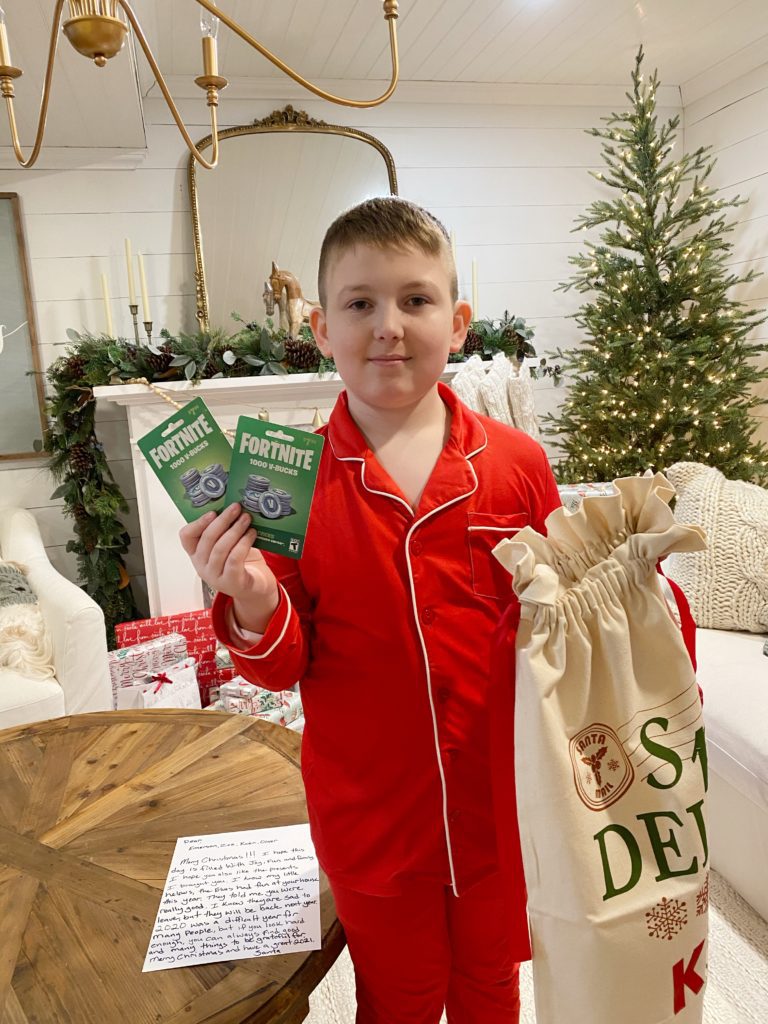 The kids had so much fun with their Santa bags! Their gifts were each VERY small so it was fun for them to look deep down into their bags! I love that this is just another way to make the holidays even more special and another tradition.
If you want to see a step by step of the Brother ScanNCut check out these posts HERE.
TO SHOP THIS POST
click on any images below <3
FOR ALL THINGS CHRISTMAS :