Christmas Baking + Supplies
One of our favorite things to do is bake homemade Christmas Cookies , decorate gingerbread houses and sing Christmas songs! Let me show you some of our favorite supplies too!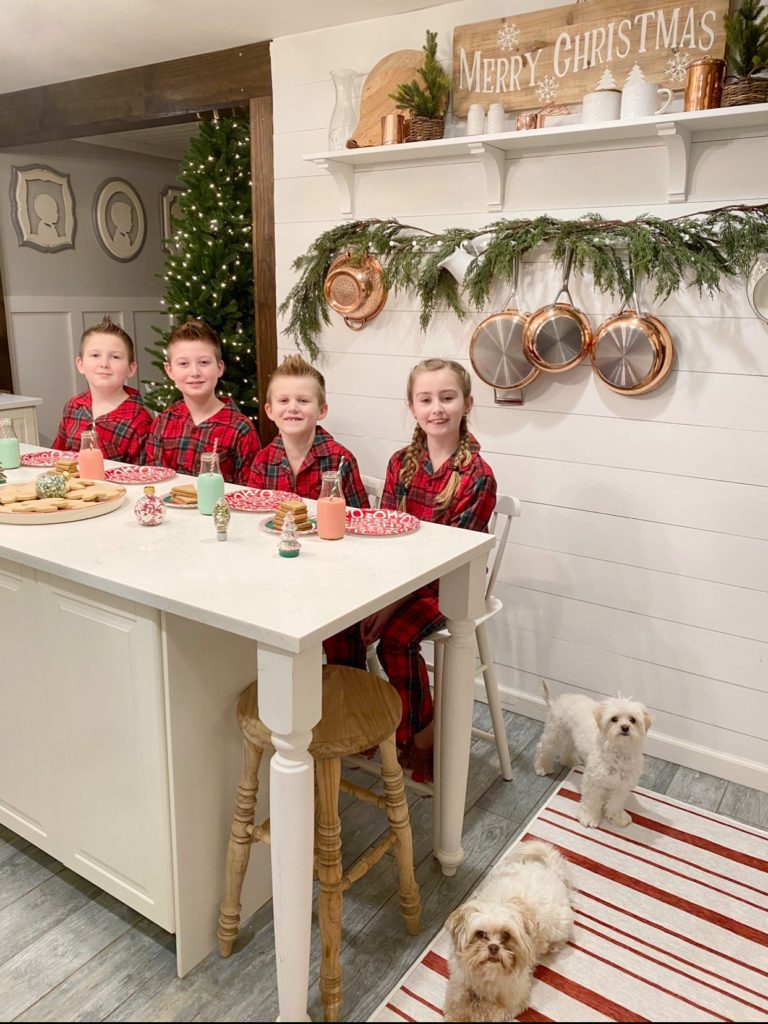 Each year I have been lucky enough to partner with JOANN, and before then they were my go to for all things baking! They have the cutest supplies and not only for Christmas every occasion!
Let's start our Christmas baking, we are going to make our favorite sugar cookies from Jenny's Cookies you can find HERE.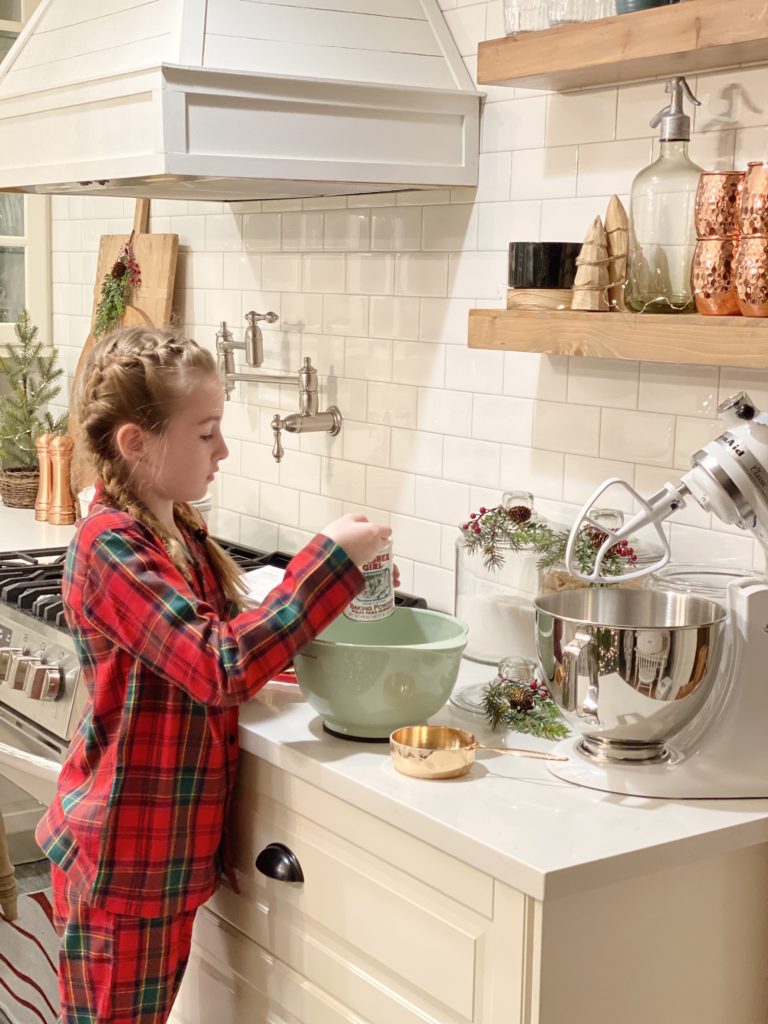 Did you know JOANN has the best baking accessories! Spatulas, baking sheets, cookie cutters and more!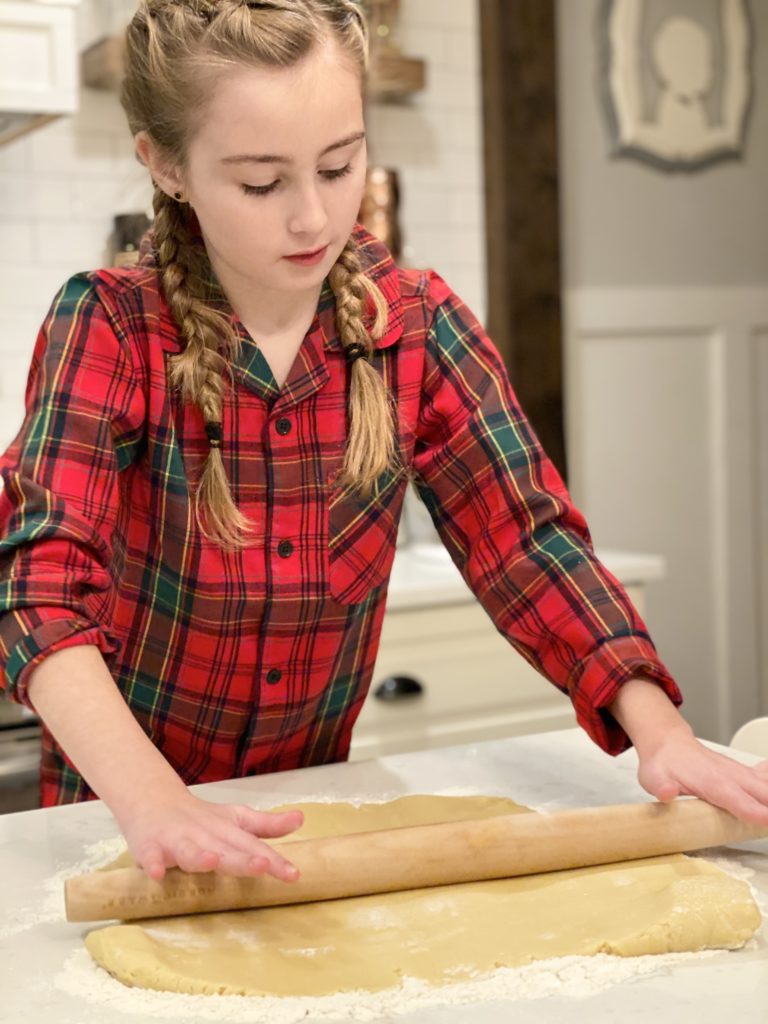 The reason I love this sugar cookie recipe so much is only 10 min of wait time, perfect for someone who is last min like me.
Time to cut out all the cookies! Aren't these the cutest cookie cutters from JOANN!
Here are the amazing cookie sheets I found at JOANN Here, they even came with a drying rack.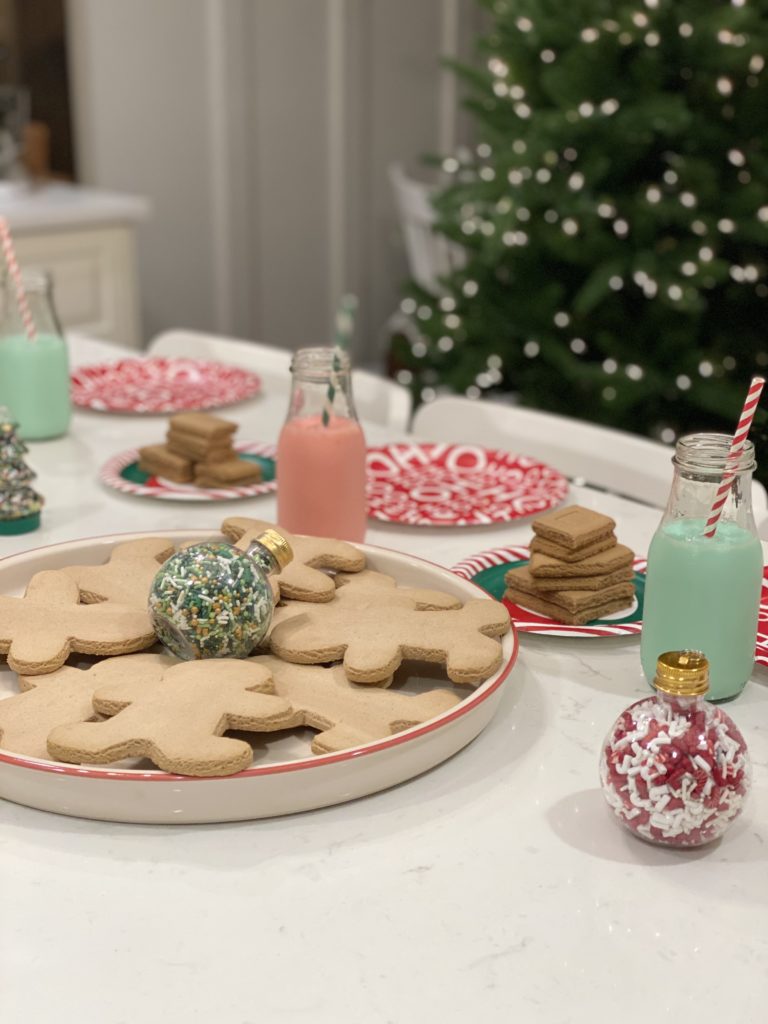 A fun little set up always makes the kids feel extra special!
These adorable plates, gingerbread houses & gingerbread men you can find at JOANN!
It is always a family affair around here – pajamas and all.
These sprinkle containers are the best – christmas trees and ornaments!
I think I need to frame this photo above!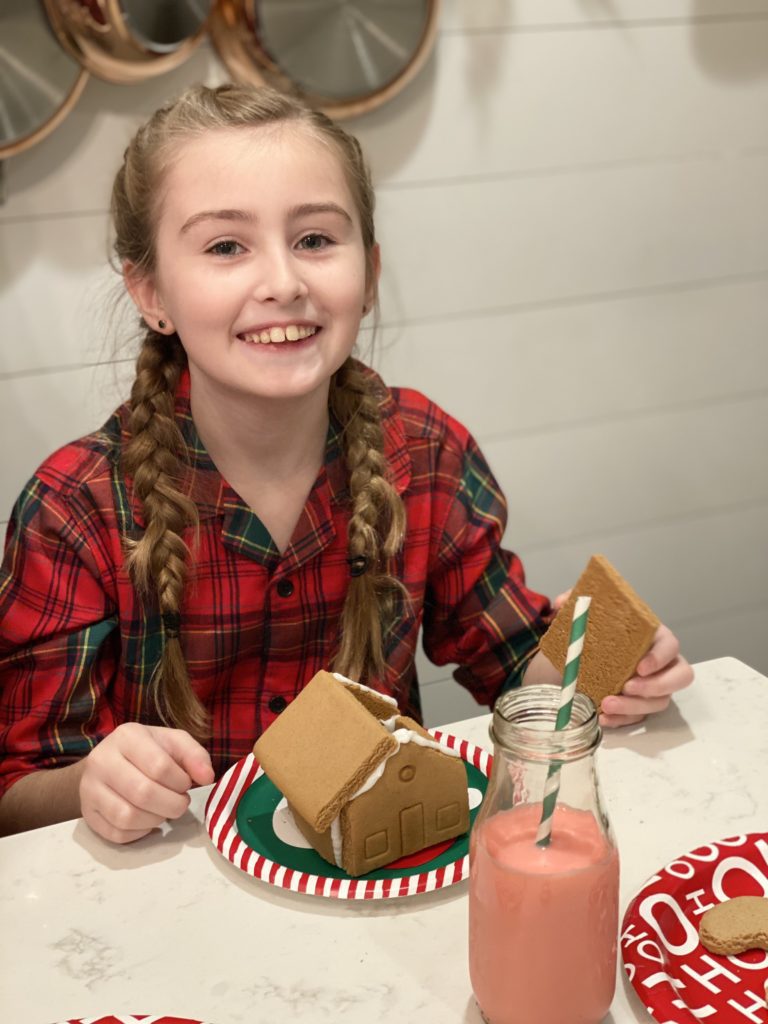 Zoe was so excited to finish up! The boys were having fun decorating.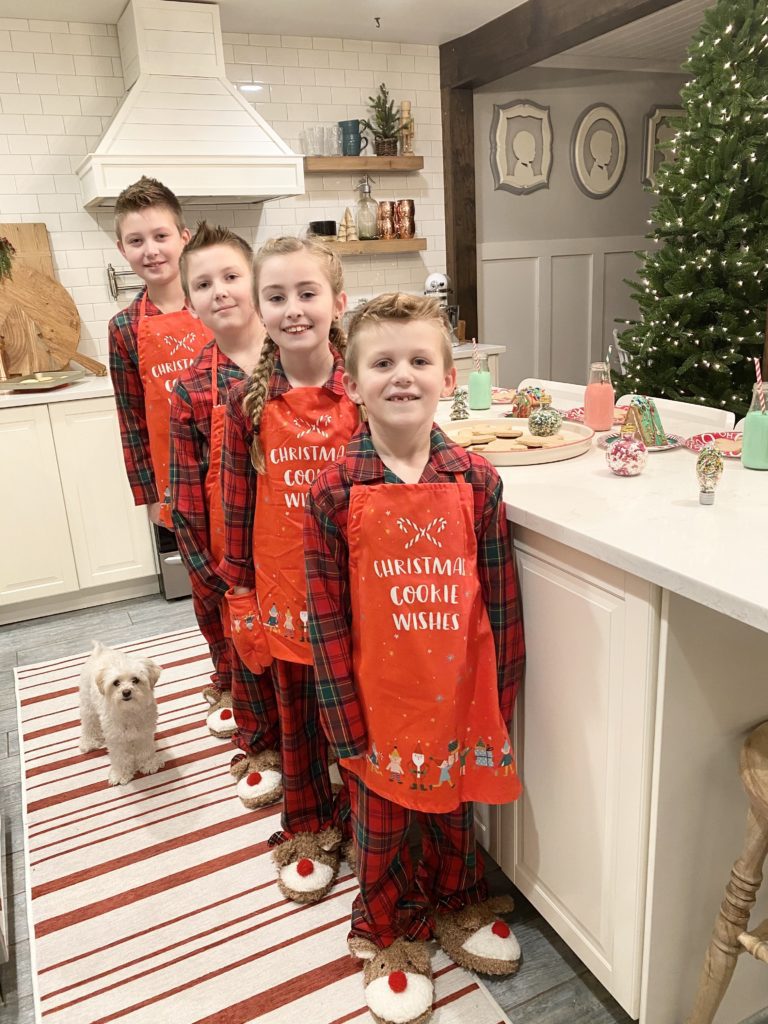 This photo is a favorite …these aprons are so cute from JOANN. ! They have cakes also! I hope you enjoy your day! And