Neutral Christmas Bedroom
Neutral Christmas Bedroom – Yes Please! Honestly I love color for a bedroom or neutral but this is what I needed this year – calm.
This room is still a work in progress but I am loving the way its going! Now adding some Christmas touches makes it even better! I will share what it looked like last year and some of years past below! You can always shop my home on the LTK App where I share all my links.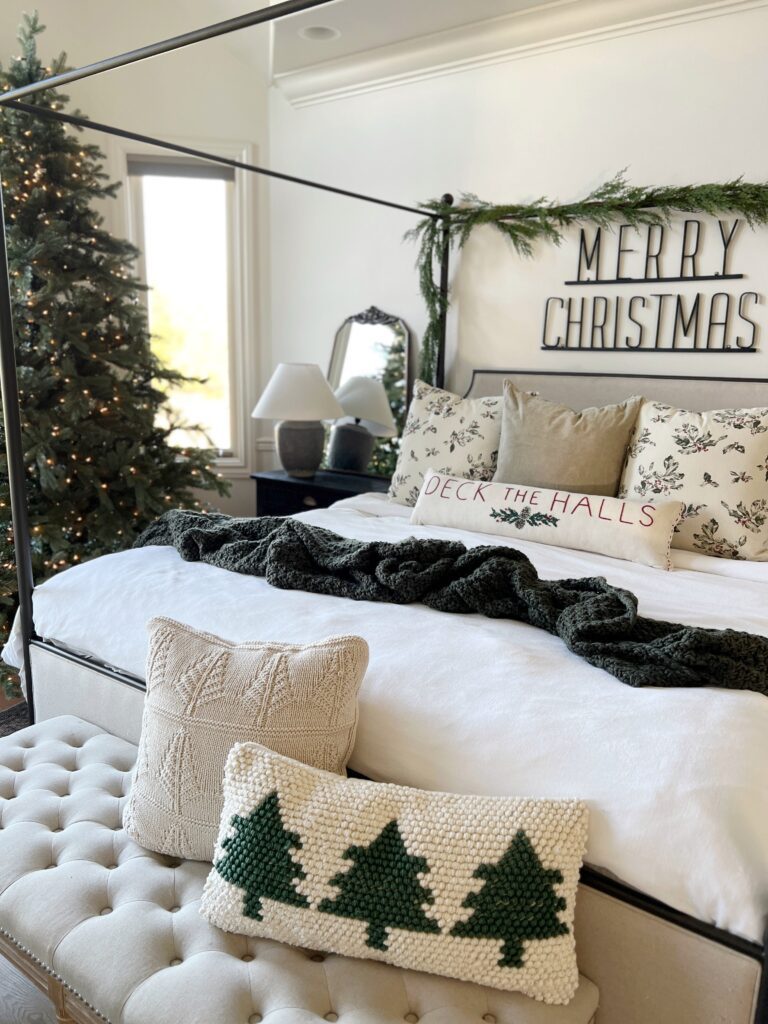 Cozy Pillows is there ever a thing as to many? I don't think so! I will say I ordered some new ones this year and got them and didn't love, so back to the store they went and my faves came out! This chunky tree pillow I adore and have in two sizes.
Do you spy a cozy cat? They know where the best spots in the house are!
These night stands we switched out and I just love the black, they are an investment piece but worth every penny! The mirrors are a great deal and so unique!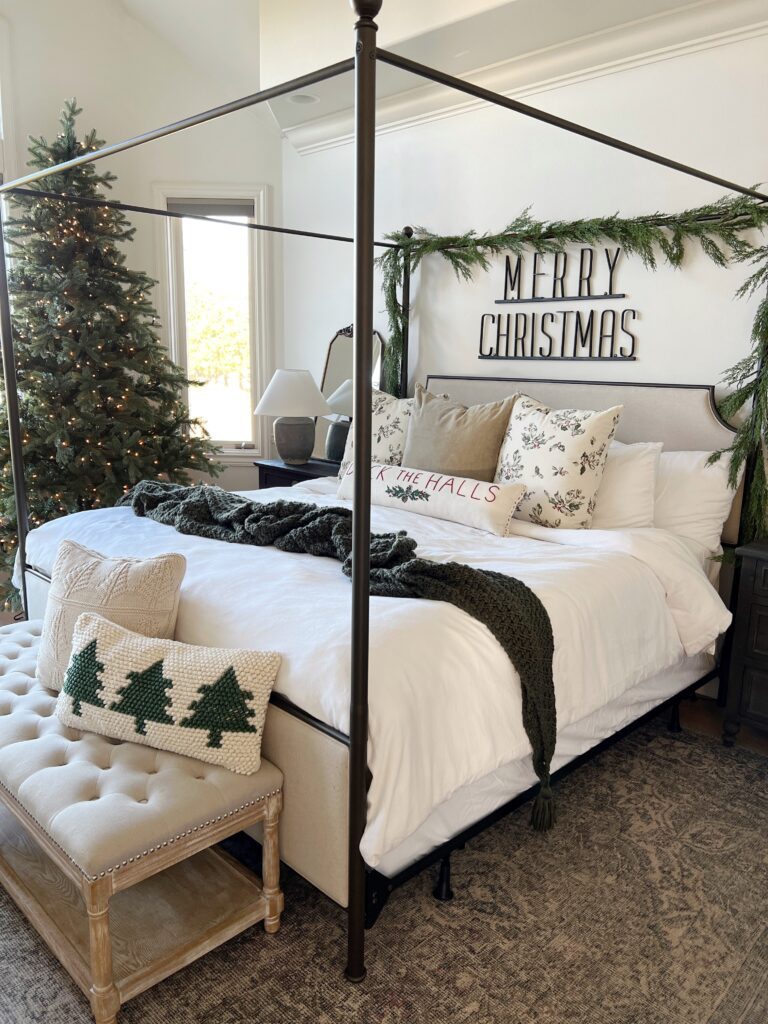 Now the the bed, I always get asked and its on sale!! The rug – it is washable ( I haven't tried) but even if you don't wash it hides everything! I have it in this size and runners too – is it bad I want it for other rooms?
SHOP MY ROOM :
Bed
Rug
Nightstands
Mirrors
Lamp
Bench
Christmas Tree
Garland
Merry Christmas sign – old from Magnolia
If you are looking for some cozy everyday clothes check out these below!