Elf on the Shelf – North Pole Breakfast
Elf on the shelf – North Pole Breakfast is one of the kids favorite traditions! Check out this post for inspo and to look through the years!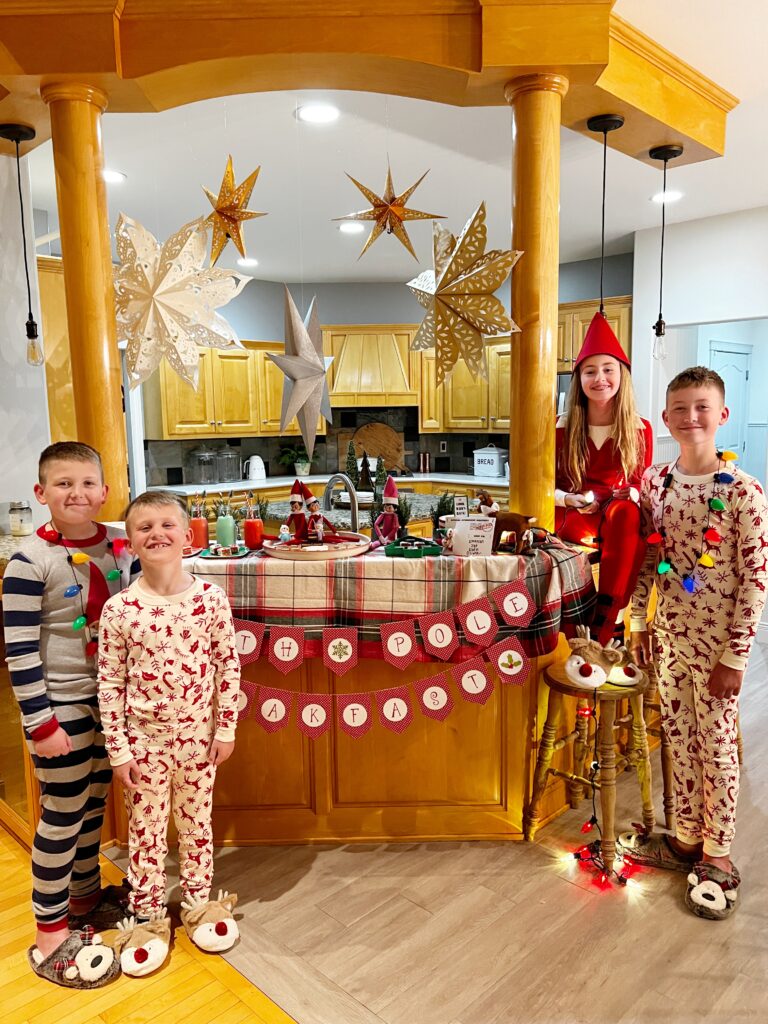 Our elf arrival is a bit different than others, ours comes in the evening of the 1st of December. Since the kids were little it was always important to celebrate as a family and thats what worked best for us and naturally we make sort of a big deal!

As soon as James is off work, I leave a tote out with the elves and all their things. We leave the house to go see Christmas lights and come back to a fun surprise! I think they always like the note they are left the most!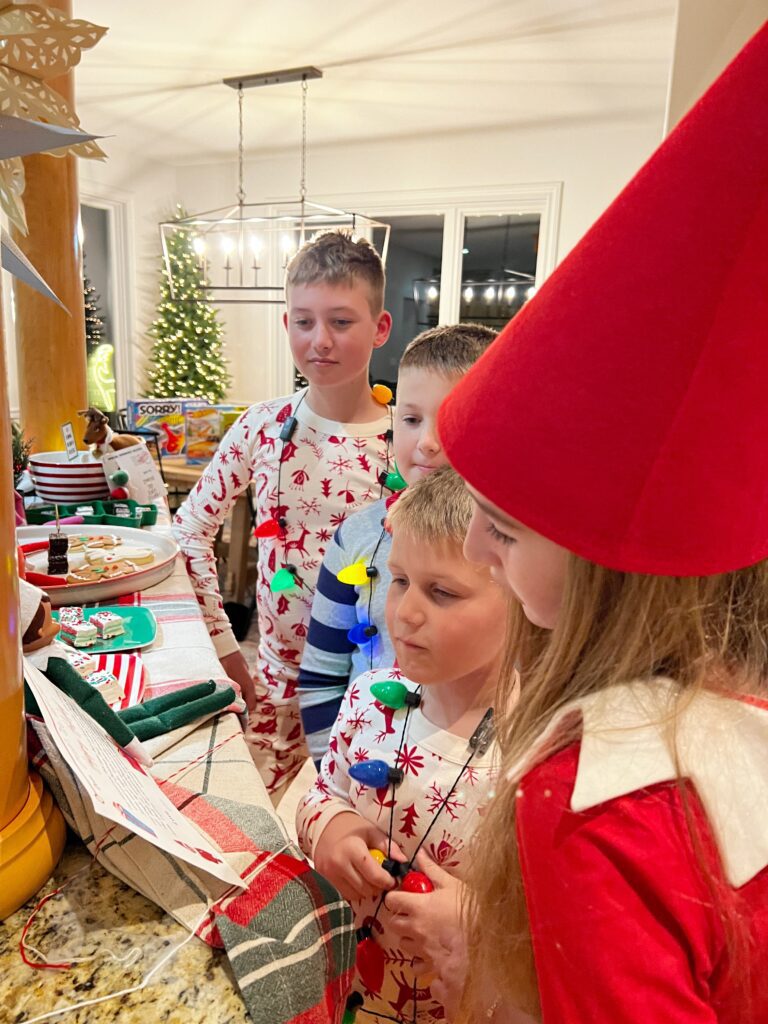 Look at the magic in their eyes – it makes it all worth it!
Let's Look at years past Elf on the Shelf :