Kids Christmas Room – is transformed! Our favorite time of the year, and we love to make every room magical!
This Christmas is extra special we are making our house our home and getting ready for our first Christmas in our new house! If you have been following along for awhile you know how much we love using the Better Homes & Gardens product line from Walmart. You can see their Christmas room HERE from last year!
One of my favorite DIYS and most inexpensive is the power of paint!! The paint I used is the Better Homes & Gardens Sage Smoke Paint.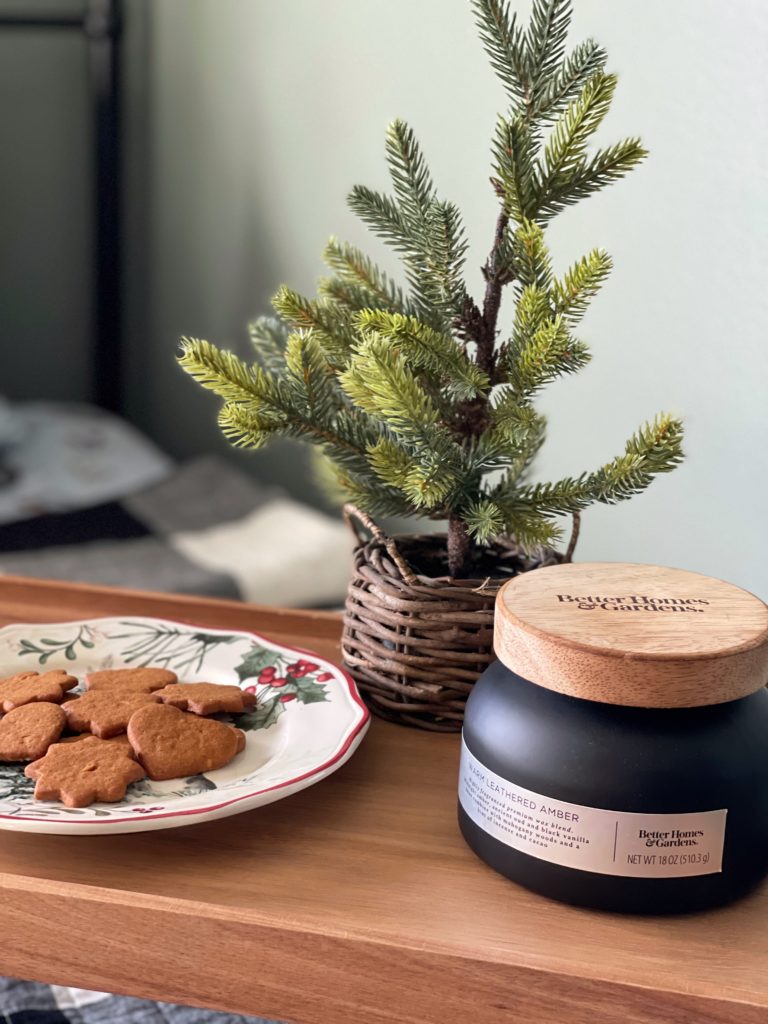 The kids are ready for Santa Claus, now that they have their tree! The theme for this year is one of their favorite songs "Rockin Around the Christmas Tree" you can see them having fun dancing to it HERE.
While they get a real tree normally they are loving this one, but they are really excited for their beds! I grabbed this Better Homes & Gardens bunk bed HERE along with this cute twin bed HERE. Besides having a Christmas tree in their room they love to spend Christmas Eve together until we let them know its good to come down. Emersons room is attached to this one so now all the kids have a bed to sleep in!
The cozy bedding you can find HERE I bought the Full/Queen Size. Then the throw here is so soft and would make a great gift too!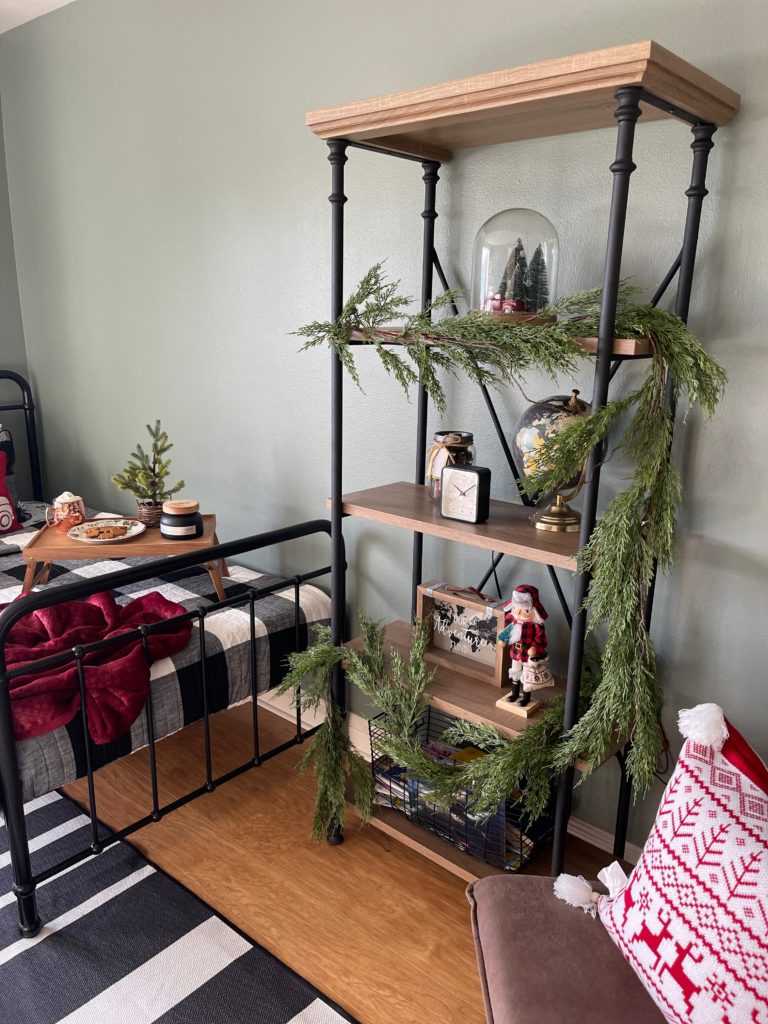 If you are looking for a shelf this one HERE is such great quality and it is so fun to decorate plus it will work in so many style rooms! You can see how I used the wax warmer on here – it even lights up! My favorite scent is the Fresh Cut Fraiser HERE.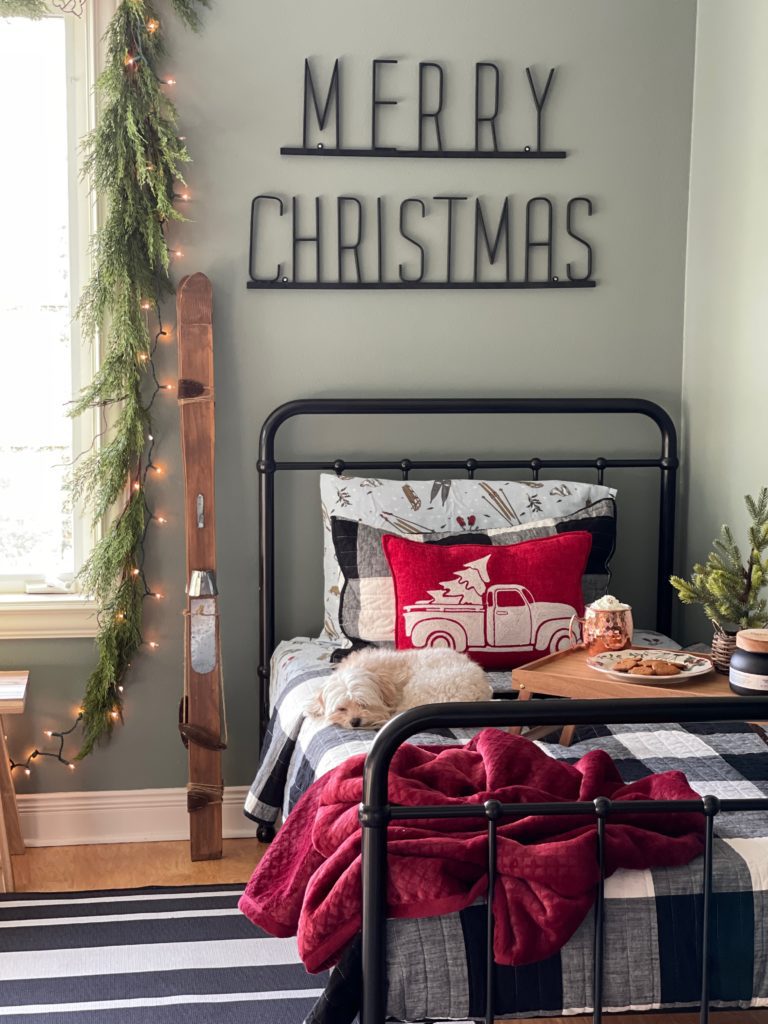 Here you can see just how cozy the bed is! Our sweet Daisy loves it so much!
This Better Homes & Gardens line tray from Walmart is amazing – not only looking at it but for function… now how can I get my family to bring me breakfast in bed??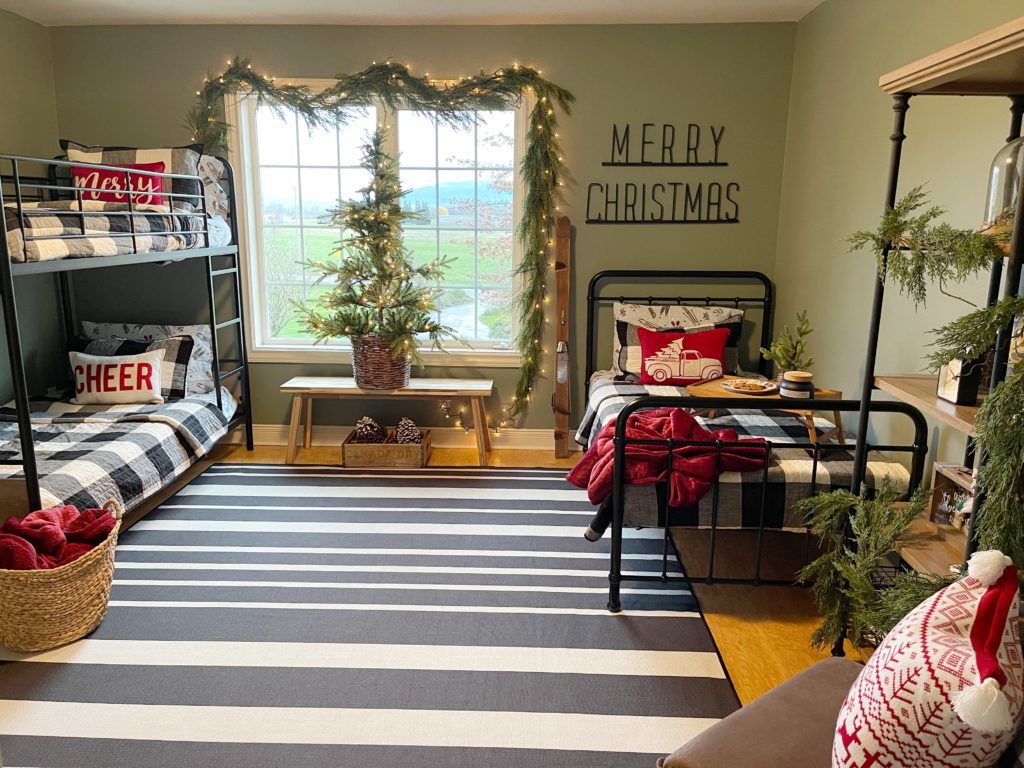 I hope you enjoyed seeing the boys Christmas Room! I love being able to partner with Better Homes & Gardens live Better line at Walmart, and share with you all the amazing finds! Hopefully this gives you some inspiration and be sure to share with me what you create!
Bunk Bed – HERE

Single Bed – HERE