Summer Fun, can you say we are excited? We are ready and finding joy at home wherever that may be. Let me share with you the space we created!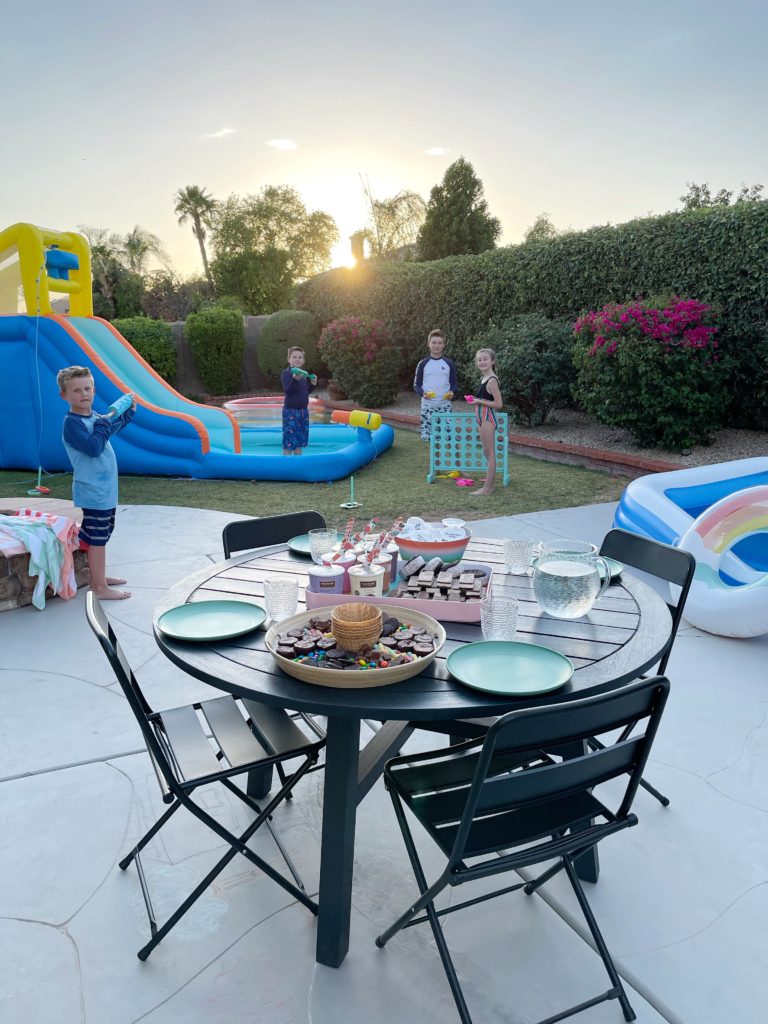 We have been on the road, and we ended up in Arizona for a bit. If you haven't been this time of year it is HOT, and we have NO pool. Before we even got here I had ordered a pool and waterslide from Target! Finding joy at home wherever we are has been our motto and today I am going to share the fun space we created and an idea for your summer!
The first thing we started with this pool from Target, it is so affordable HERE and all the kids and I can fit! The kids love to do little laps in it!
We grabbed some floaties too, this was so much better than I expected I ordered some more! Yes it is big and only $5! Check it out HERE. Target has such a fun colorful line, and this rainbow design just makes me so happy! I have a bunch linked below for you!
It has been so hot here, so they have been enjoying the pool. While not in the pool they are playing fun lawn games we picked up too! You can see this jumbo connect four HERE.
Beach towels, do you ever have enough? Not only are they cute as decor but they dry you off great!
Now for the fun! We decided to do an ice cream charcuterie board! The kids were a little excited and lets be real so was I! I found everything at Target – yes … the table, chairs, dishes and all the food! One stop shopping is the best! And you know how it goes with Target, you go in for one thing and well walk out with the store – thankfully we need to furnish and decorate this whole Airbnb we are working on so it's been amazing!
I wish you can taste how amazing this is, but you can imagine it right? The opalhouse line has such great serveware I found this tray along with the pitcher and glasses!
The Sunsquad line I found all the outdoor items including the fun colorful tray and bowl.
While we love our ice cream and treats, we had this fun fruit tray below too that we had through the day for the kids to snack on – and yes Target for the win – they had all the fresh fruit and even the Good & Gather water!!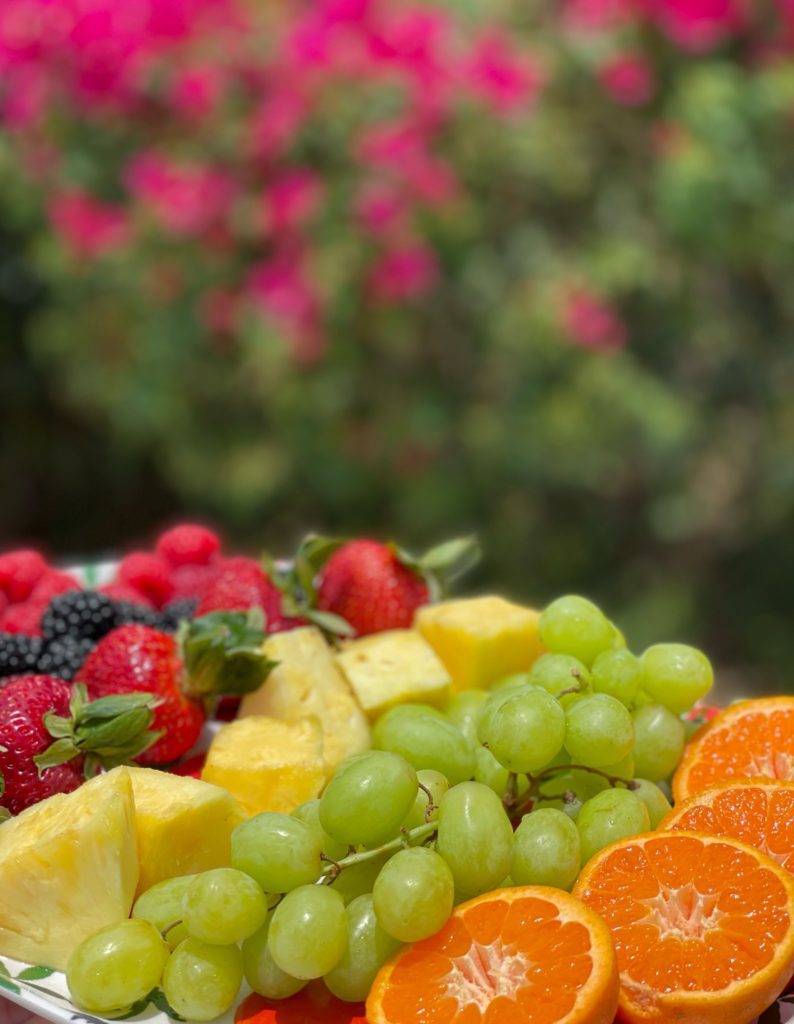 I hope you enjoyed seeing the fun space we created, now back to the fun! If you wanted to check out any of the items we purchased from Target check them out below.
TO SHOP THESE ITEMS CLICK ON ANY OF THE IMAGES BELOW :