Big Kid Playhouse / Boathouse – Part 1 ( Heartland Sheds)
Big Kid Playhouse – Yes please!! We finally have started it….. this is just the beginning of this Heartland Shed and this whole pond area! I can't wait to share what ideas we have!
You know how much we LOVE our Heartland Sheds, welcome to our newest Modern Shed! Can I tell you a secret, something I wish I knew before? Well, when you buy a shed directly from Heartland it comes with installation! As much fun as it is to build these.. the best part is being able to just do the fun stuff – and yes that is coming for this big kid playhouse!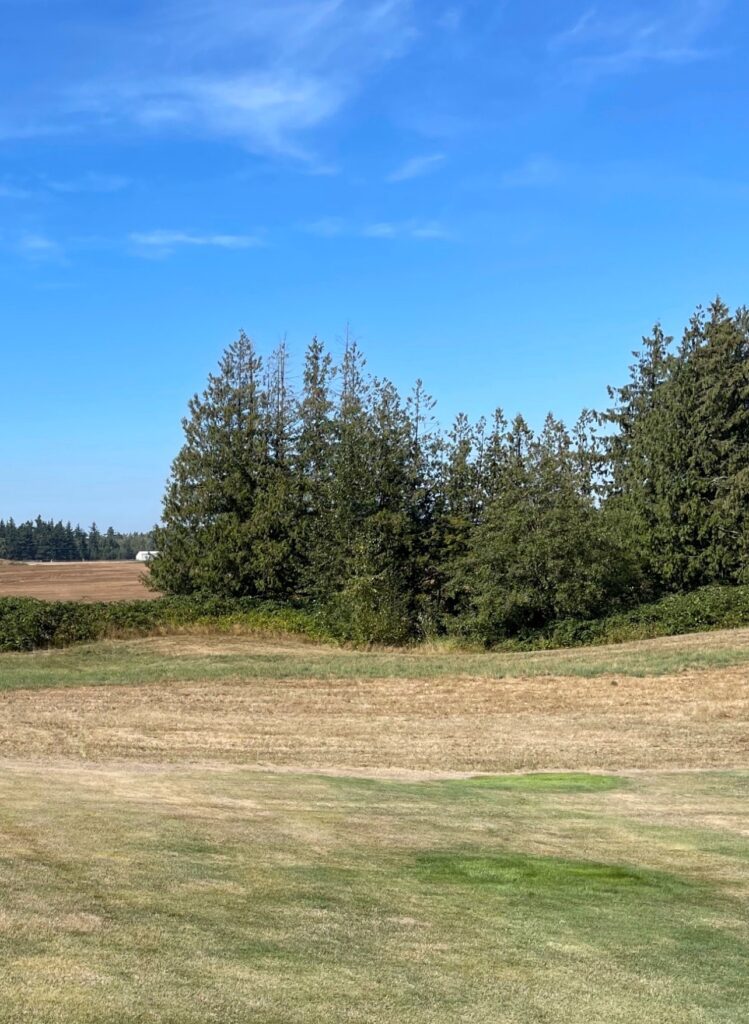 Here is where we started when we purchased our home 2 years ago. Funny story we didn't even know we had a pond in the backyard and it was a dream come true when we found out! Soon after we started to clear it, but it wasn't until this year we really opened it up!
After lots of clearing of blackberries, brush, trees and so much muck.. James was able to get this pond more clear and even dig it out a bunch. We do still have endless work to do to make this big kid playhouse and pond area even better, but for now its a start!
This was all the work before the Heartland shed got installed!
Not everyone loves to be recorded, so this is what you get of the – process then end! Honestly I have so much footage of us building our other two Heartland Sheds and need to share that! We didn't have them install any windows, the kids wanted to add a big window on each side so that will wait for another day. Then for the windows above the door they came white, so naturally we are turning them black!
Here is James painting the shed! We used our favorite black paint – Behr Limousine Leather.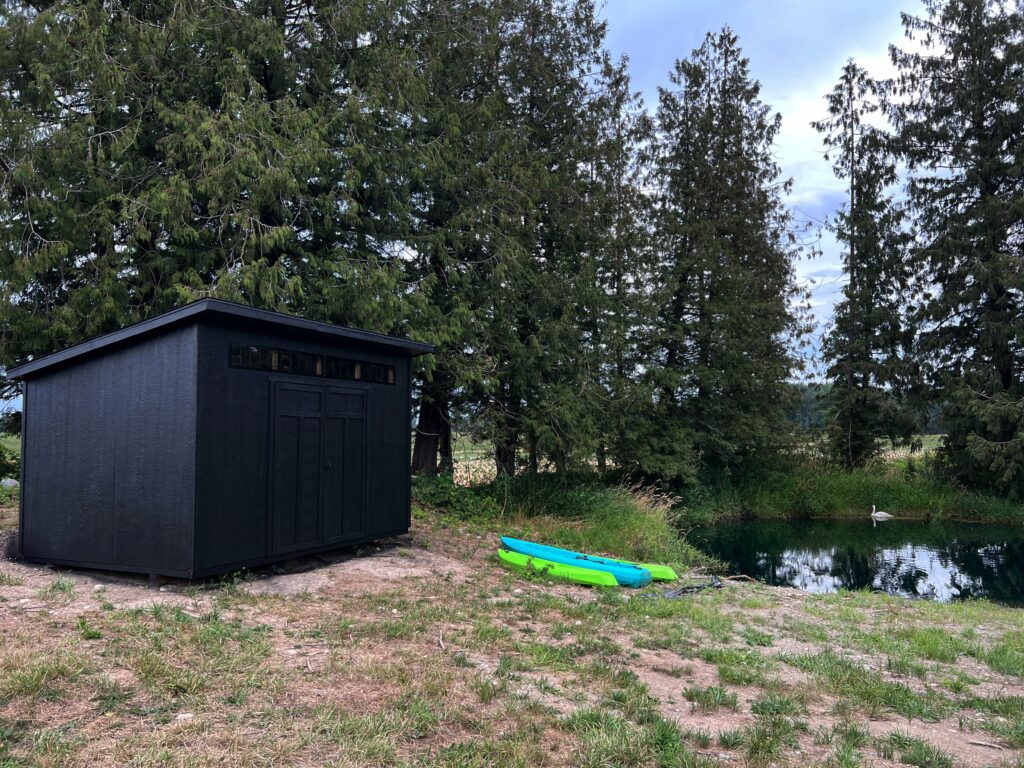 Here is just the start of the playhouse area! What is next??
Deck
Finishing the inside with drywall
New Floors in the Playhouse
Bunkbeds
windows
zipline across the pond
cozy lights
redo the pond
This is just part of the list… now what would you want to add?
You know we purchased our last two Heartland Sheds from Lowes, and while we LOVE them I just wanted to share some differences and why we chose this Modern shed for our Big Kid Playhouse.

Why Buy a Heartland shed directly?
All sheds purchased from HeartlandSheds.com come with professional installation.
All sheds purchased on HeartlandSheds.com come with an upgraded ProStruct floor from Lousiana Pacific (most Lowe's models don't come with floor kits or they come with standard OSB floors). ProStruct floors are 35% stronger than most standard floor systems with 16" on-center joints. They also come with runners so you don't technically need a foundation.
All sheds purchased from HeartlandSheds.com come with shingles (with a 25-year warranty), felt, roof nails, and drip edge. Kits from Lowe's don't come with shingles/roof kit.
ALL SHEDS (Lowe's and Direct):
Reasons I love the Modern Shed :
Angular roof lines – they seem so tall
Tall sidewalls
64" wide doors
Transom windows above the door – makes it so light and bright
Hope this helps you if you are looking for a shed for whatever you might need! Maybe a she-shed, playhouse, chicken coop, goat house, or even what its really meant for storage!