How to find the right patio furniture
How to find the right patio furniture, today I am going to share tips and tricks on what I choose and how we take care of it!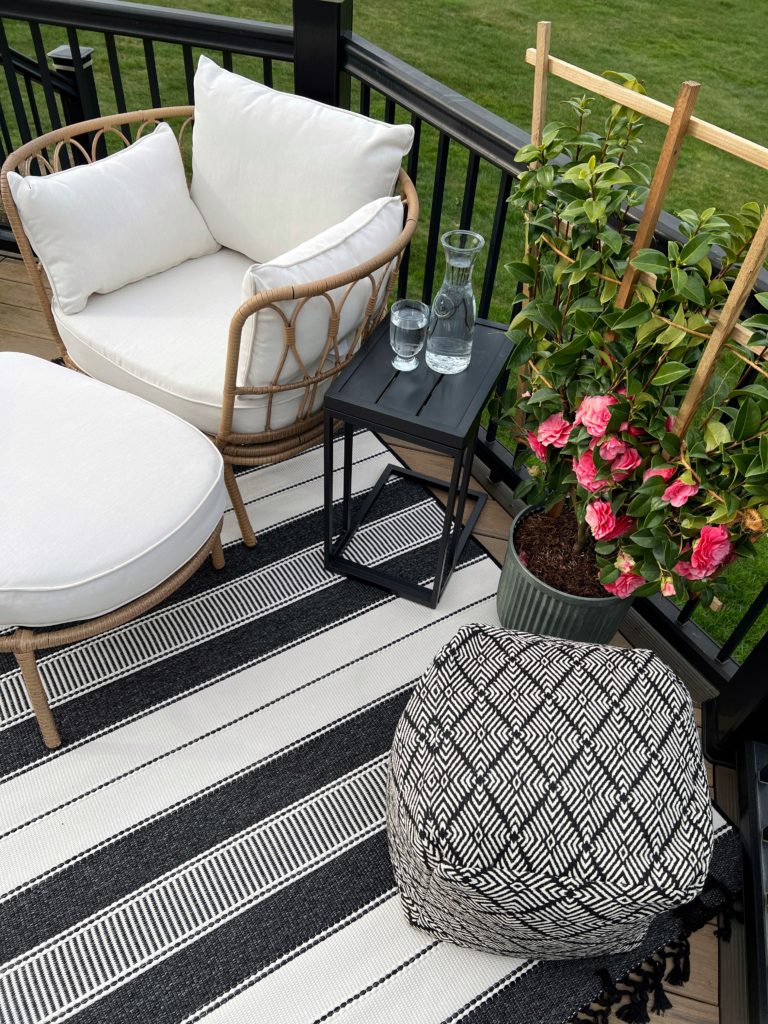 Spring is here, and for some it might be a bit early to share patio furniture you might have snow on the ground or mud all around! Here in the Pacific Northwest it is green grass, the flowers are blooming and warmer weather is coming!
I am so excited to share all my finds from the Better Homes & Gardens line at Walmart and I wanted to share before it all sells out. Plus I am sharing tips and tricks in finding the right furniture!
How to find the right patio furniture:
The first thing I think of when purchasing patio furniture, is decide where the piece(s) will go.

*I will say, this set isn't in its forever place but it will be GOOD when its done and I can't wait to share – for now I wanted you to see it before its all sold out.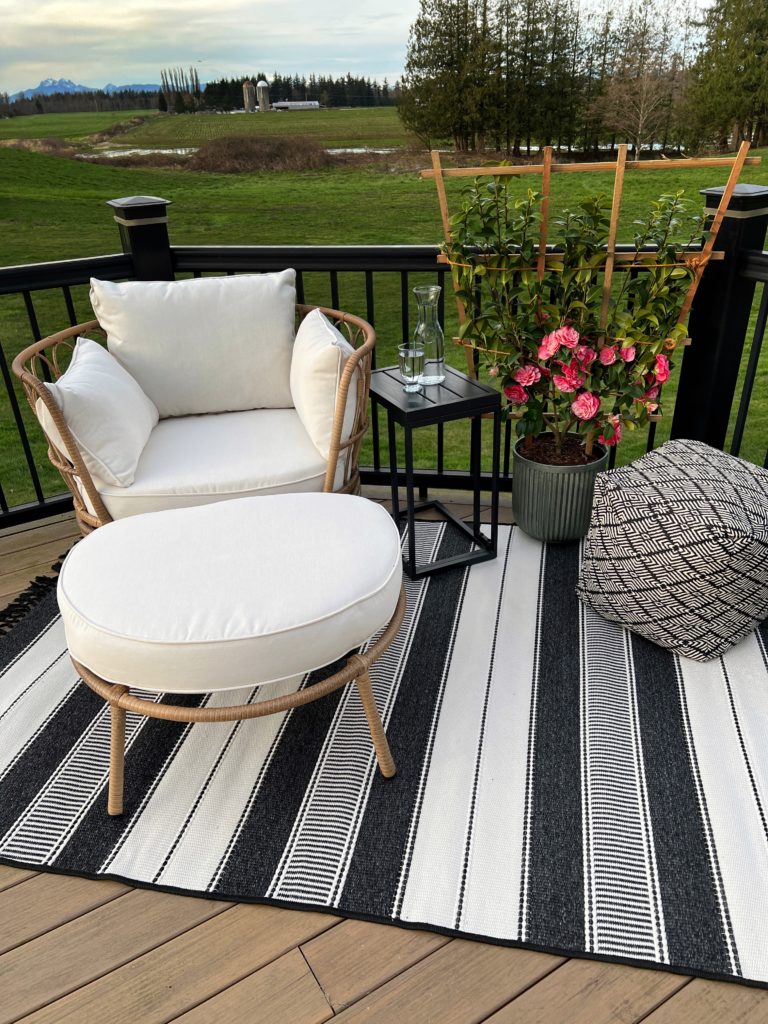 Next, this maybe a hard one… but deciding on a budget! Once I figure that one out….
Before clicking that button to purchase, make sure to measure your space. You want to make sure it will fit… I always love using painters tape to mark it all out. If you are buying a rug with it, it is a must! I love the rugs from the Better Homes & Gardens line at Walmart they have such fun patterns!
While we all have different climates, you want to make sure the furniture you buy is right for your area. Here in the PNW we have really mild weather, but it is rainy. I make sure that I can find items with that are all weather and/or removable covers. Also a rug thats easy to wash off!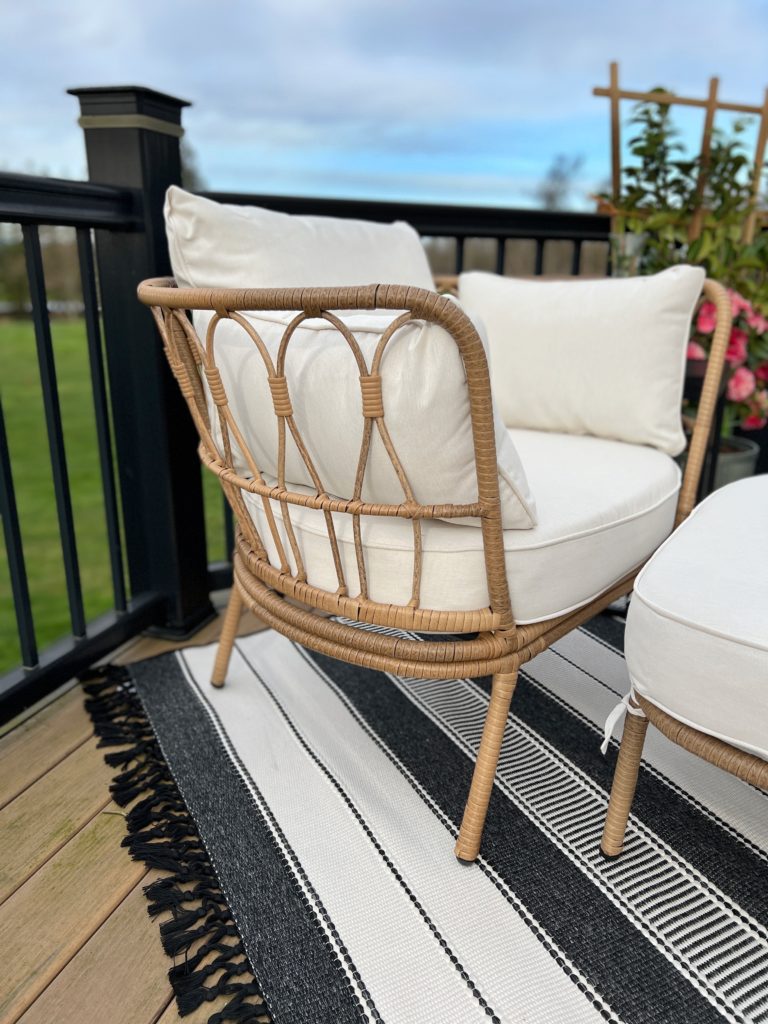 This Better Homes & Gardens Cuddle chair is meant for all seasons! It is designed to last against the elements with study steel frames, fade-resistant fabric, and a e-coated and powder coating for rust resistance.What more can you ask for right?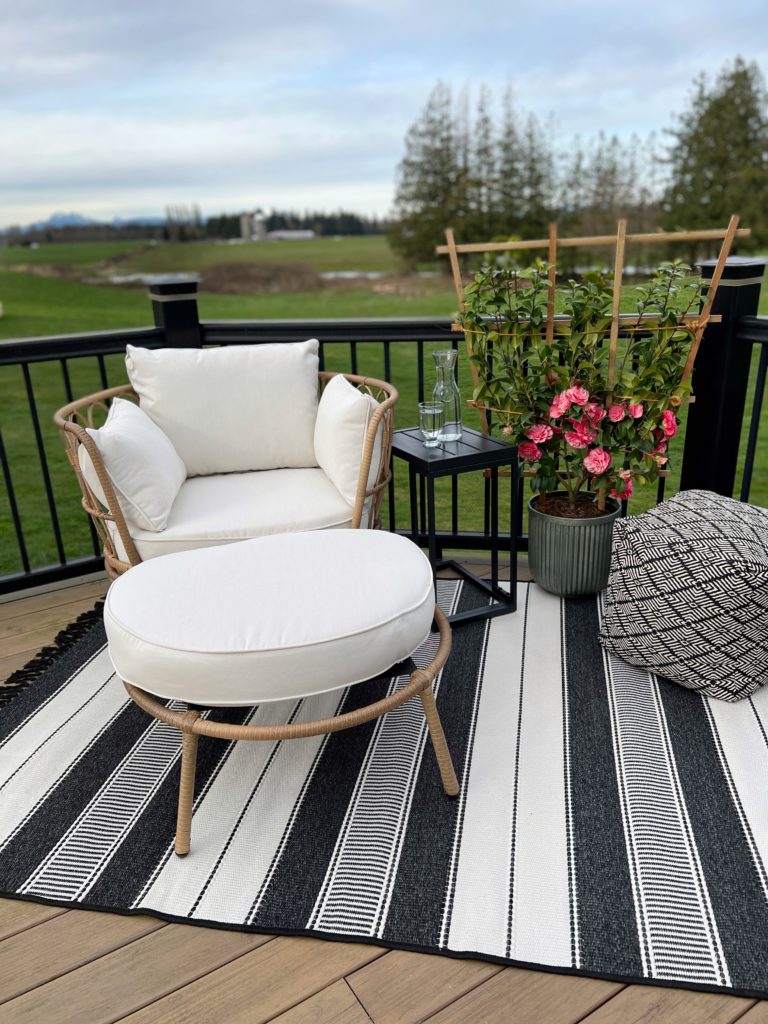 Comfort is always something important! How do you figure that out with ordering online? Reviews and asking friends who may have it in person. For this cuddle chair – I knew it had to be just because of the name.
Before you press the submit button, did you think through storing all the items you are purchasing. Here we leave all the furniture out year round. The cushions I typically store inside, but it is my first year buying some pieces with covers so I am excited to try that.
Look at the amazing quality in the furniture, Better Homes & Gardens line does such a great job making sure its made to last and up with the current trends.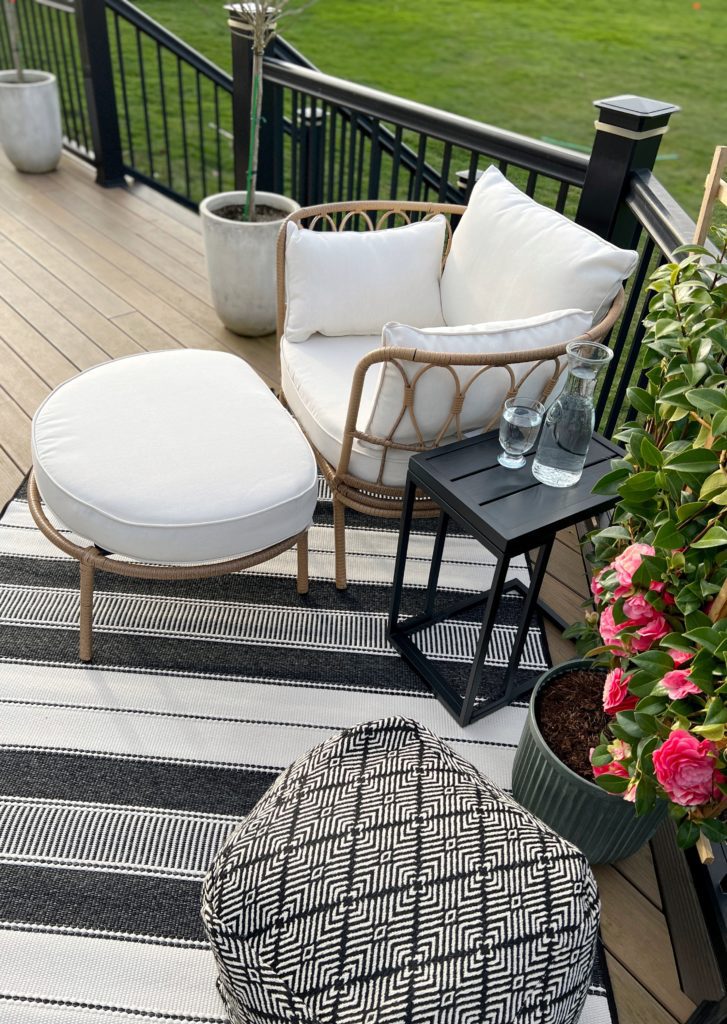 Once you have done all that, and it fits within your budget then its time to press the BUY button!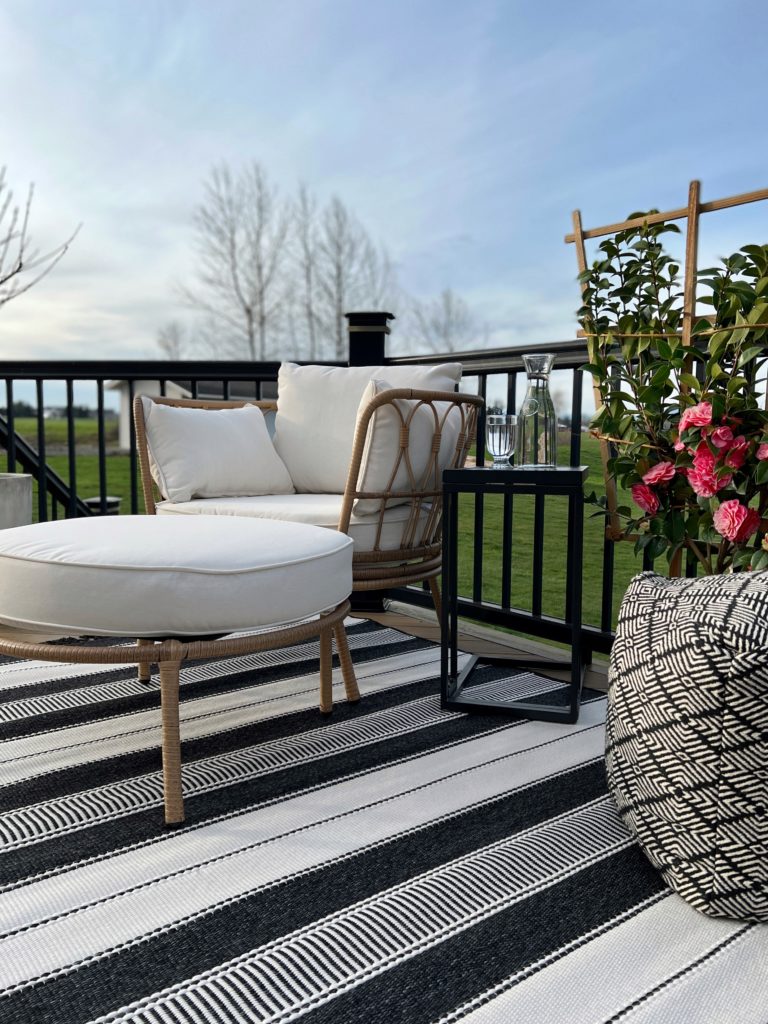 If you have more room in your budget, its time for all the fun stuff accessories! You can find literally everything from the Better Homes & Gardens line at Walmart!
Now which of these outdoor pillows is your favorite? Yes you can buy them all HERE, and while you are looking you can shop all the other items in these photos below.
To Shop This Post :
Better Homes & Gardens Cuddle Chair
Better Homes & Gardens Slat top Side Table
Better Homes & Gardens Striped Rug
Better Homes & Gardens Pouf
Better Homes & Gardens Juice Set
Better Homes & Gardens Galvanized Planter
Better Homes & Gardens Stripe Pillow
Better Homes & Gardens Black oblong pillow
Better Homes & Gardens Lumbar diamond pillow