Stay at Home Activities – Outdoor Fun
We have had the nicest weather in Seattle! I am sure it won't last but we have been soaking up every moment outside. I mean… if it hits 60 here my kids are outside thinking its summer and playing on the waterslide! Today I will be sharing stay at home activities that are all outdoor fun! I know some of you have snow and aren't all thinking of outdoor activities, but by the time its summer all these things will be sold out or the prices raised! I wanted to share items that I have here and love… so let me show you!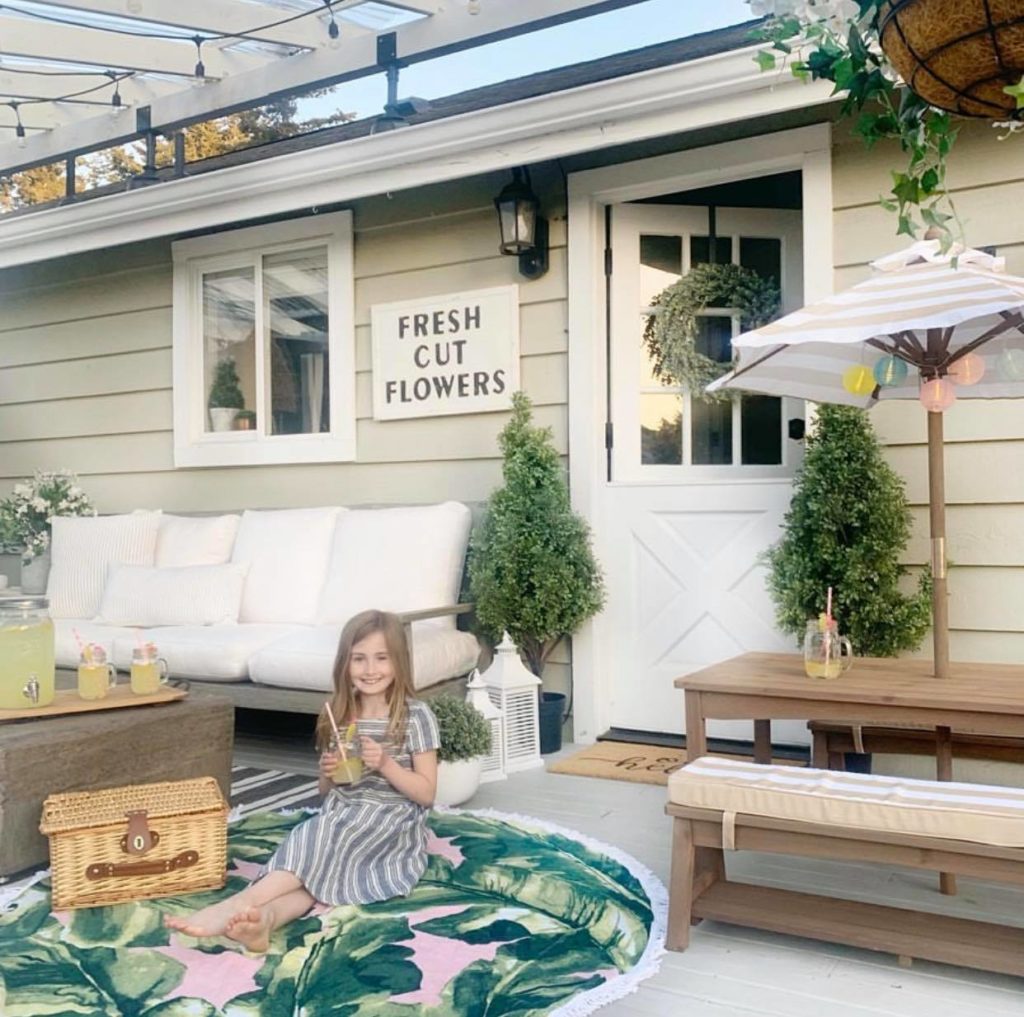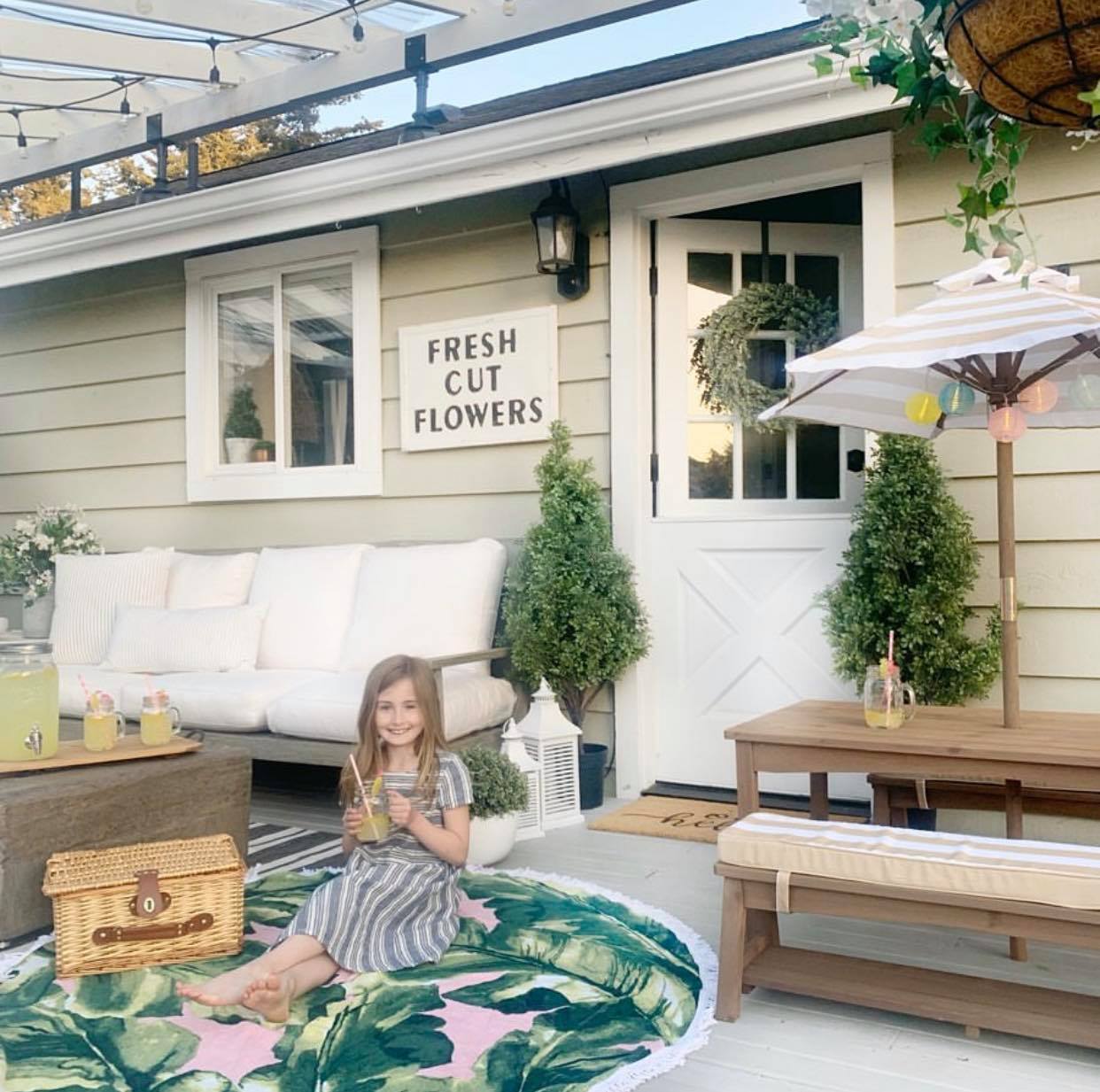 This little picnic table is so much fun for my kids ( 5,7,9, & 10) , honestly they are a bit big for it but they won't part with it. If you have little kids get it now its worth it along with the other accessories! You can buy it HERE.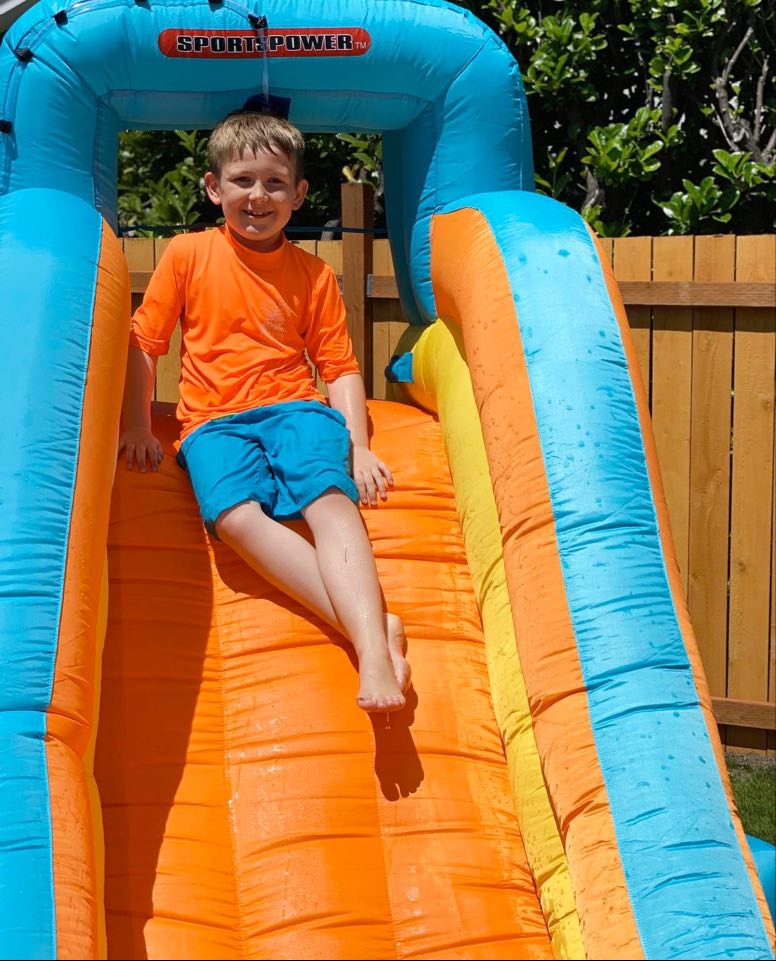 We have had many different water slides, big and small. This one for the price is so worth it and hours of fun! You can buy it HERE.
This connect four has been a hit! It is great quality and has held up great, the bag is so awesome and great for travel too! You can find it HERE and a similar one HERE.
Corn hole is always fun! We have always wanted to make our own set, but this is one you can paint and design on your own. This set I would make sure to at least seal if you accidentally get wet! You can find this set HERE.
ROUND UP OF STAY AT HOME ACTIVITIES – OUTDOOR FUN
Tap each photo to shop!
Playhouse – I get questions all the time on mine we painted ours.
Kids Picnic Table – We love ours we don't leave outside.
Gardening Table Set – This is on our wishlist
Chaise Lounger – We loved this my kids are to big now ( Best for ages 1-5)
Connect Four – This is good for kids and adults
Pool – We have this one coming in the mail!
Bocce Ball – We have a different set, and wish we had this one I love the bag!
Kids Croquet – We have a different set I love this one!
Bubble Lawn Mower – always a hit even for my kids
Outdoor Activity Set – this has it all!
Connect Four – If we didn't have ours I love this one!
Chill Factor Cup – BEST invention slurpees at home!
Giant Unicorn Sprinkler – We LOVE it and so inexpensive!
Water guns – always fun!
Water Slide – This is our third year with it and already got use! GREAT PRICE!
I hope you liked these Outdoor Fun Stay at Home Activities CHECK OUT THESE IDEAS TOO :
Over 35 + Indoor Kid Activities for Kids to do at Home
Kids Busy Time Activities – Screen Free
Pin this image for later, and come pin along with me HERE.