Starting our adventure, honestly it was the most freeing feeling I have ever experienced! I will be sharing as we go along .. our travels.. places we loved and didn't… along with how it all goes!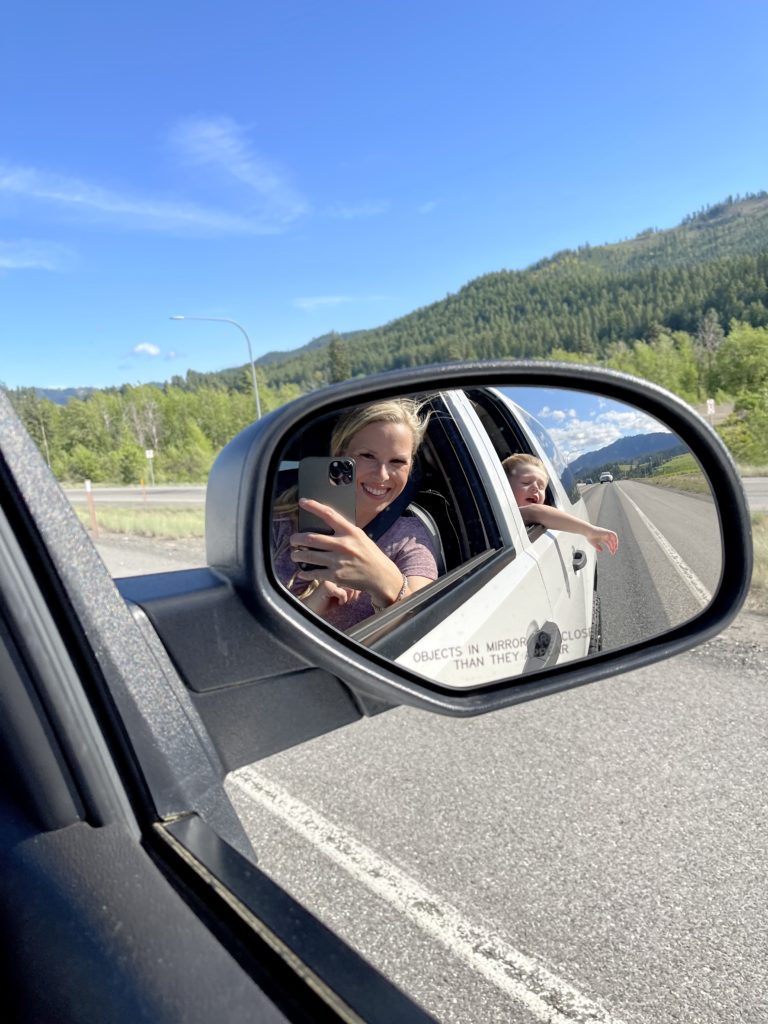 Our first part of the trip is a little bit crazy, as we need to get to get to Ohio by Monday so James can have a place to work. I shared in the blogpost HERE that we will be still working full time through our trip – with one week off!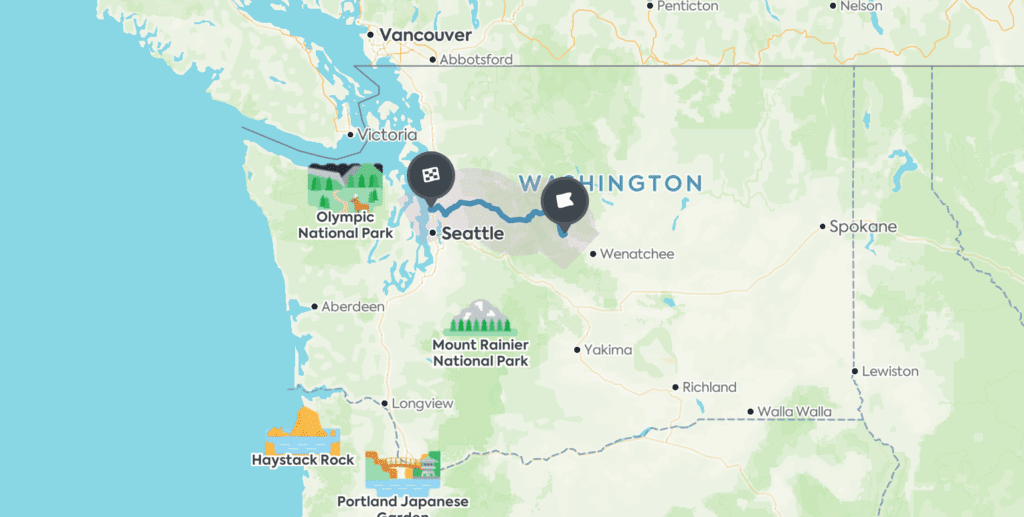 First stop on our trip, Leavenworth Washington! If you have followed along you know it's one of our favorite places to go… we thought it was fitting to start our trip off there!
It was such a beautiful day, we stopped and got some brats and pretzels at the Sausage Garten!
Normally if we were staying in town, you would find us eating at Andreas Keller it is the BEST German food and so authentic!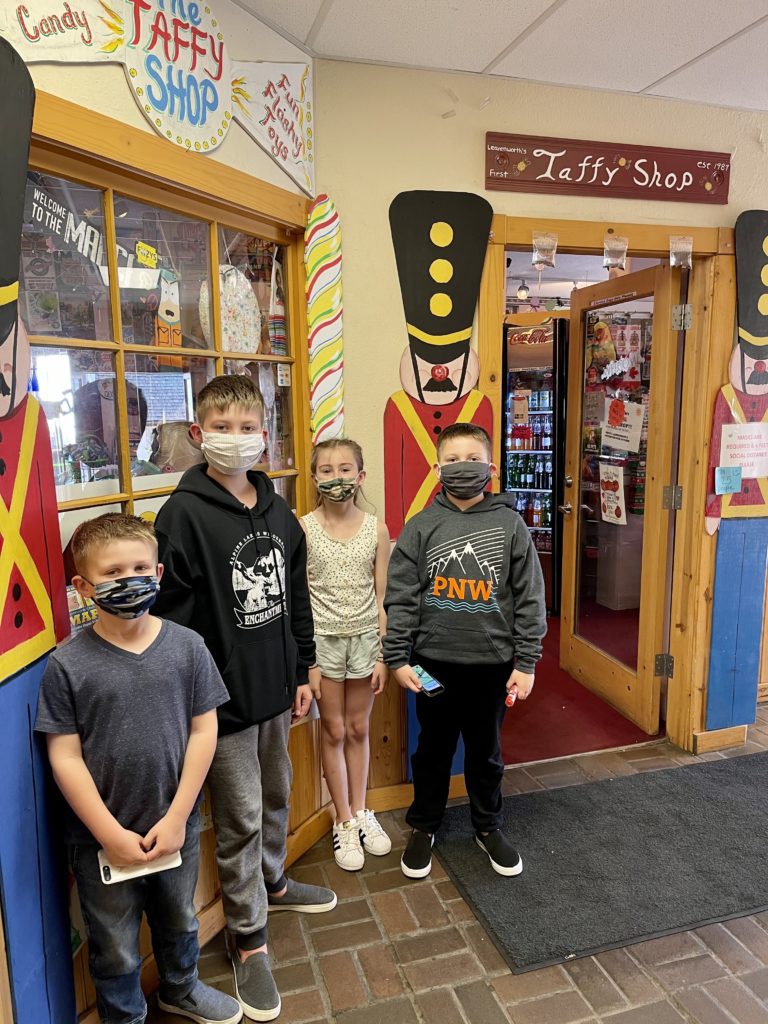 Don't miss the Taffy shop – candy store , it is the kids favorite!
Our traditional photo we get, we have been doing this for as long as I can remember!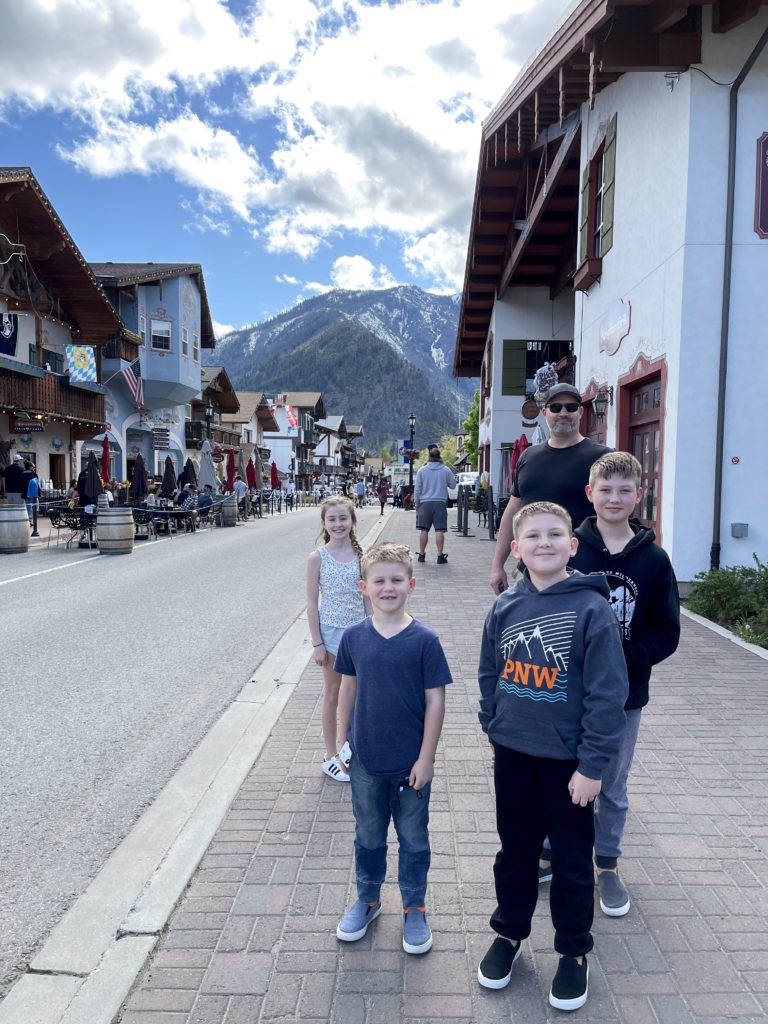 I can't wait to visit again, if you need a great hotel to stay at while in town make sure to check out the Enzian Inn. It is family friendly and has an amazing pool! Don't miss the breakfast its included in the stay and is worth it just to go there!
If you are going kid – free check out the Post Hotel! It is worth every single penny… I will let you know you won't want to leave the hotel.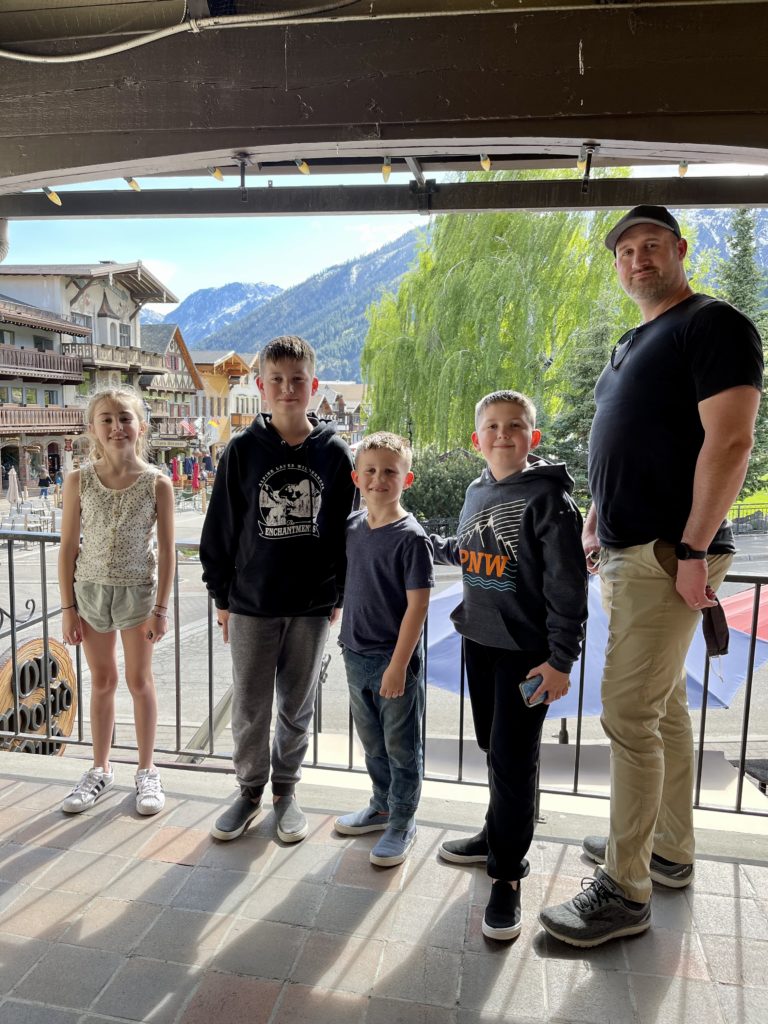 Until next time Leavenworth….
Now let's get on the road!
Friday 6pm Leavenworth – Montana ( 11 hours 20 min)
Saturday Arrive Montana/Yellowstone 6:30am
Saturday – Yellowstone
Saturday – Drive from Yellowstone – SD Mt Rushmore (9 hours 11 min)
Saturday – Arrive Mt Rushmore 10pm
Sunday – Mt Rushmore – Drive to Chicago ( 13 hours 11 min)
Monday – Arrive in Chicago spend day – Drive to Akron, OH ( 5 hours 33 min)
First stop – St. Regis Montana and this was an amazing rest stop! We came so late but they had a fun gift shop too! Zoe loved this bathroom sign it was so her – she loves to fish!
Oliver had to go on the Pony, can we just keep him little forever! Back on our adventure ….
We drove through the night and got into Montana to see the most beautiful sunrise! We did have antelope and deer jump out in front of us as we drove through the night good thing I am always watching – or it could have been scary!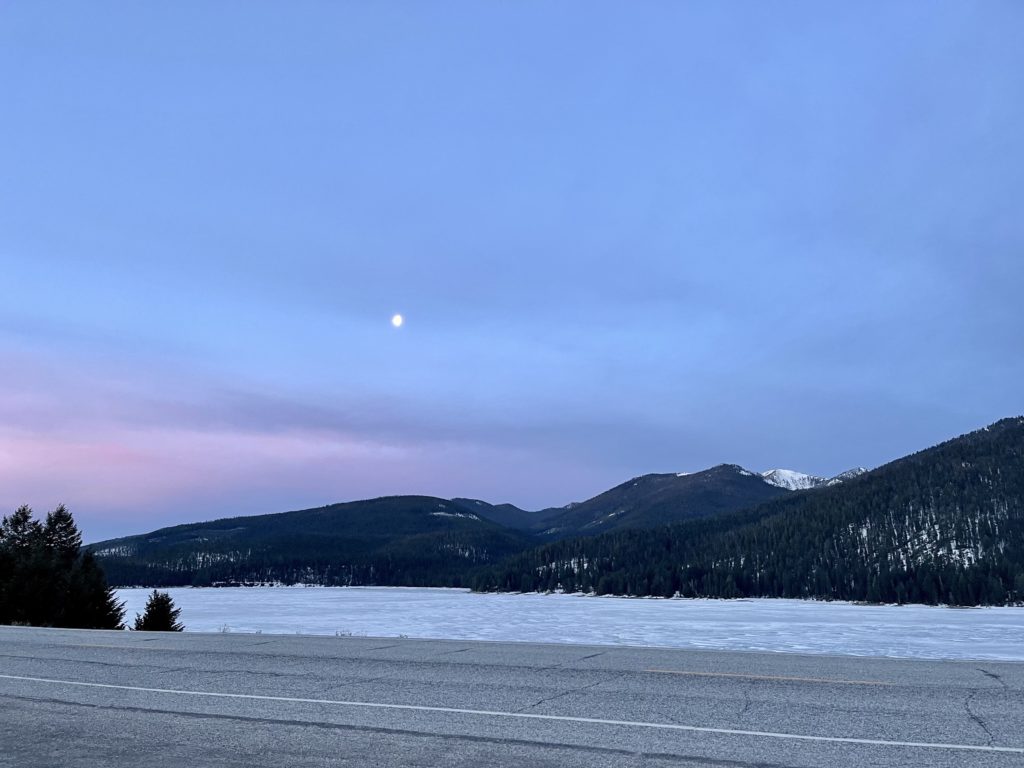 Look at this, I wish you could have seen it in person!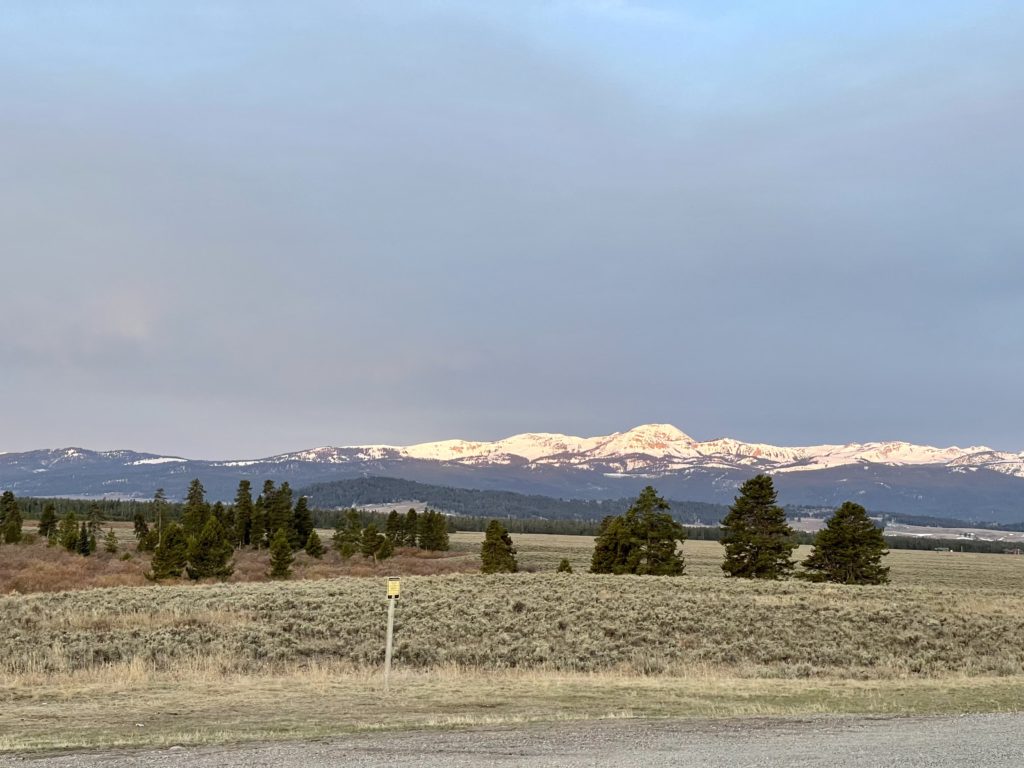 This is just the start of amazing views for the day! Let's get ready for Yellowstone!!
New post coming with all things from our adventure in Yellowstone!
More from our Adventure :