What to do in Chicago – Cloud Gate / Bean
What to do in Chicago? Our Cloud Gate / Bean experience and more snippets of our quick time in Chicago along with tips from my readers!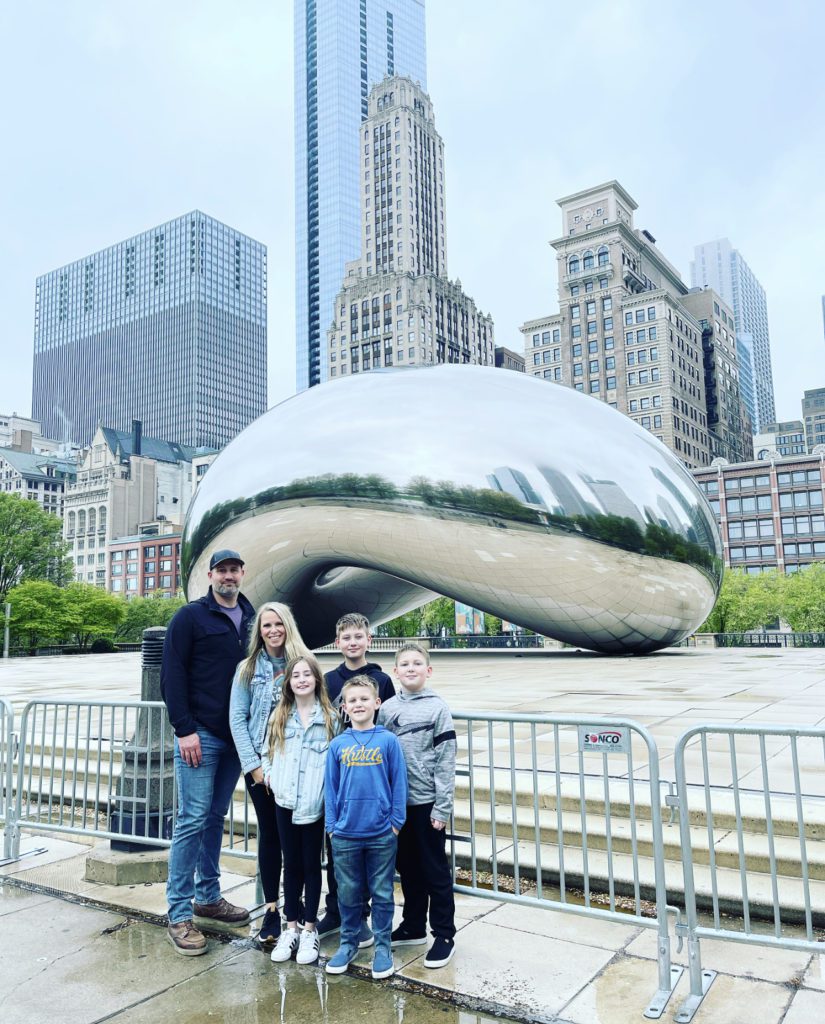 First let me start off by saying, our trip to Chicago was short lived.
I was so excited to go and take the kids again, this wasn't their first time. We went years ago and I took them all on my own. We visited the American Girl Store and I couldn't wait to take Zoe again. Well, this time we had James with us – and he isn't the biggest fan of big cities with kids and well Chicago.
We got to Chicago early in the am, it was nice since no one was there.. but traveling and everyone had to go to the bathroom. I am not sure if it was just because of COVID – but there weren't any bathrooms anywhere! The kids understood why the streets smelled like urine…. we checked all the stores and even hotels no one had one we could use…
Finally we found this cute little restaurant Wildberry Pancakes and Cafe ( that had a restroom) and we decided to order.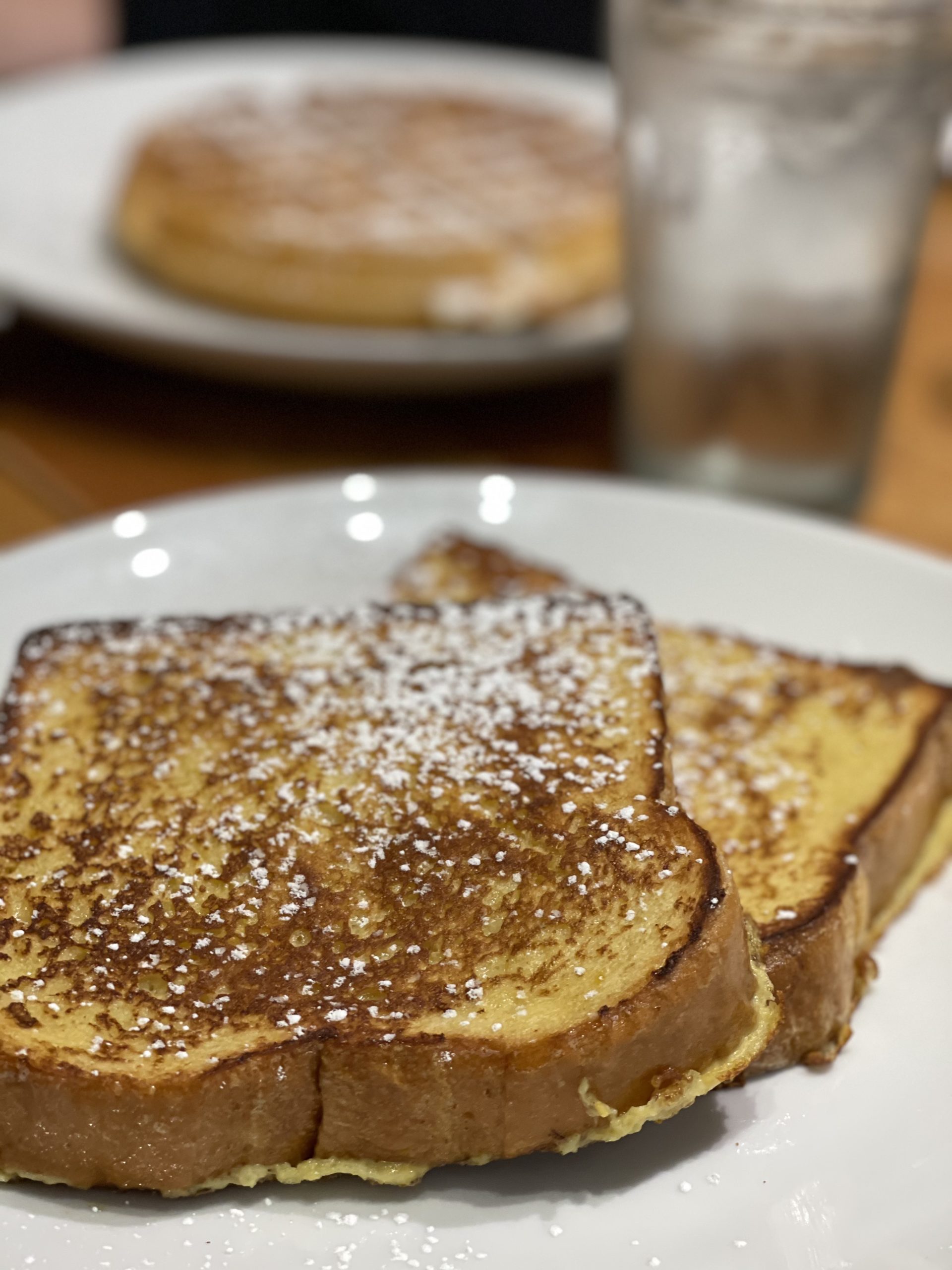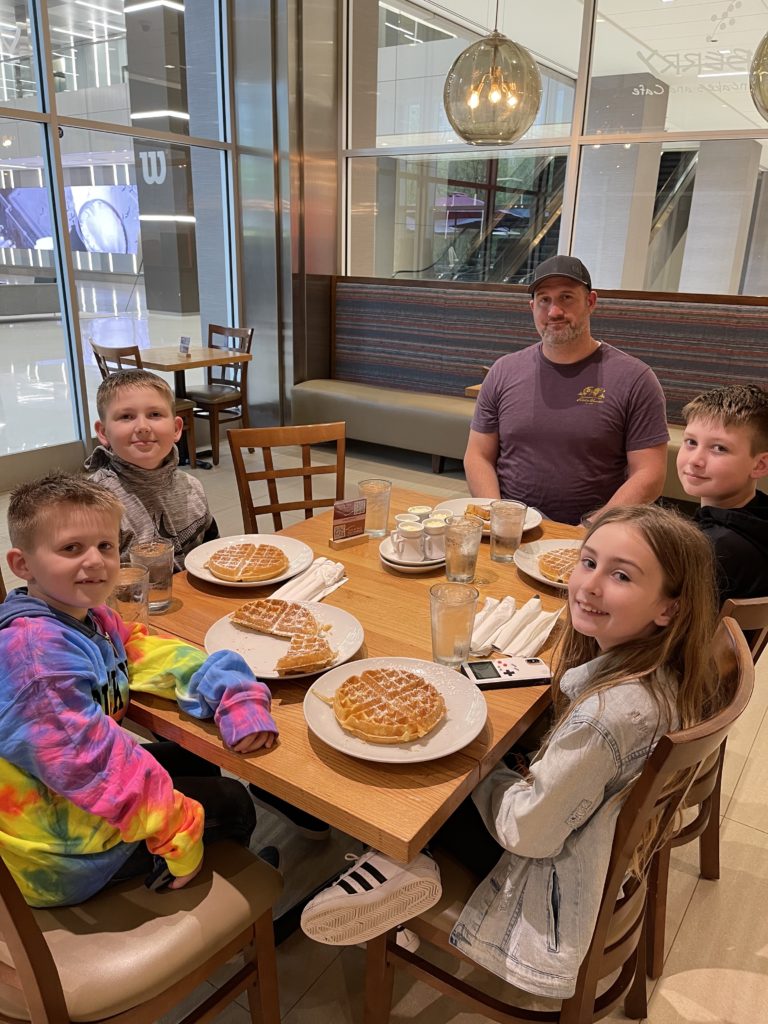 It was good, we honestly planned to do the trip on a budget and I have to say this was the most expensive meal on the trip and I didn't even get anything haha! Just one waffle was $11 and that was the cheapest thing on the menu.
We were all happy and fed – then we were on the hunt for Cloud Gate / Bean which is literally across the street from the restaurant.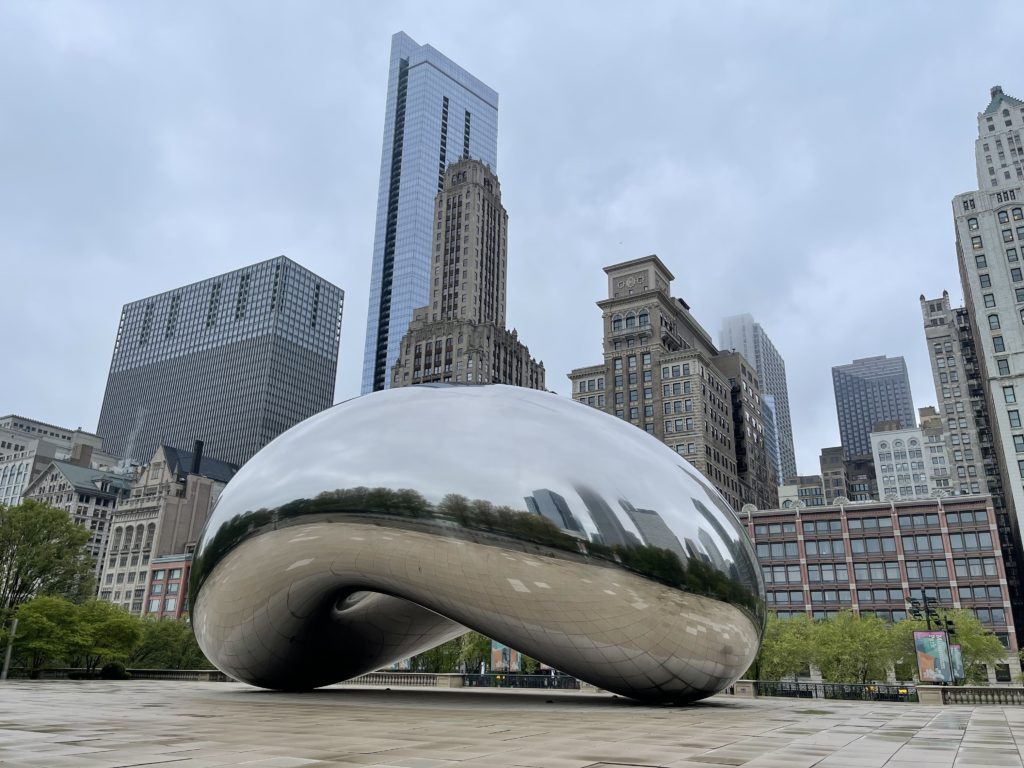 When you look up the bean in Chicago as most people call it, you will soon find out its really a cloud and it's called Cloud Gate.
When you first get to Millennium Park you will see beautiful flowers and so much to see! You can check out the website HERE.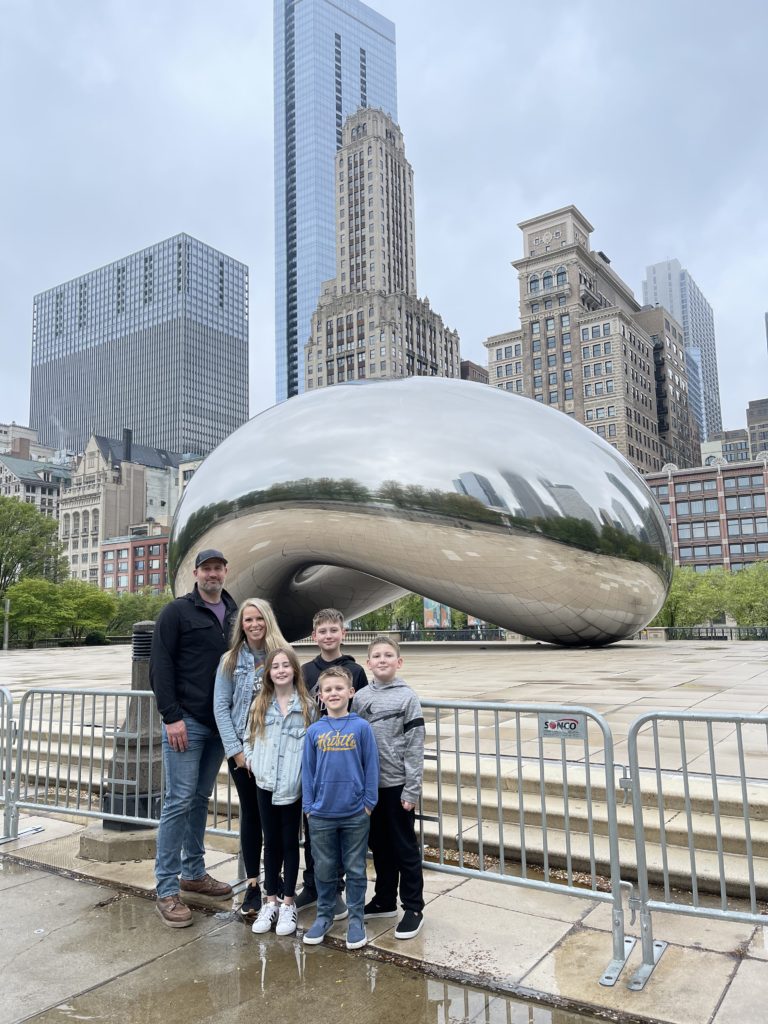 The Bean was so neat to see – without it being blocked off its even more amazing! Hopefully Chicago opens up more soon!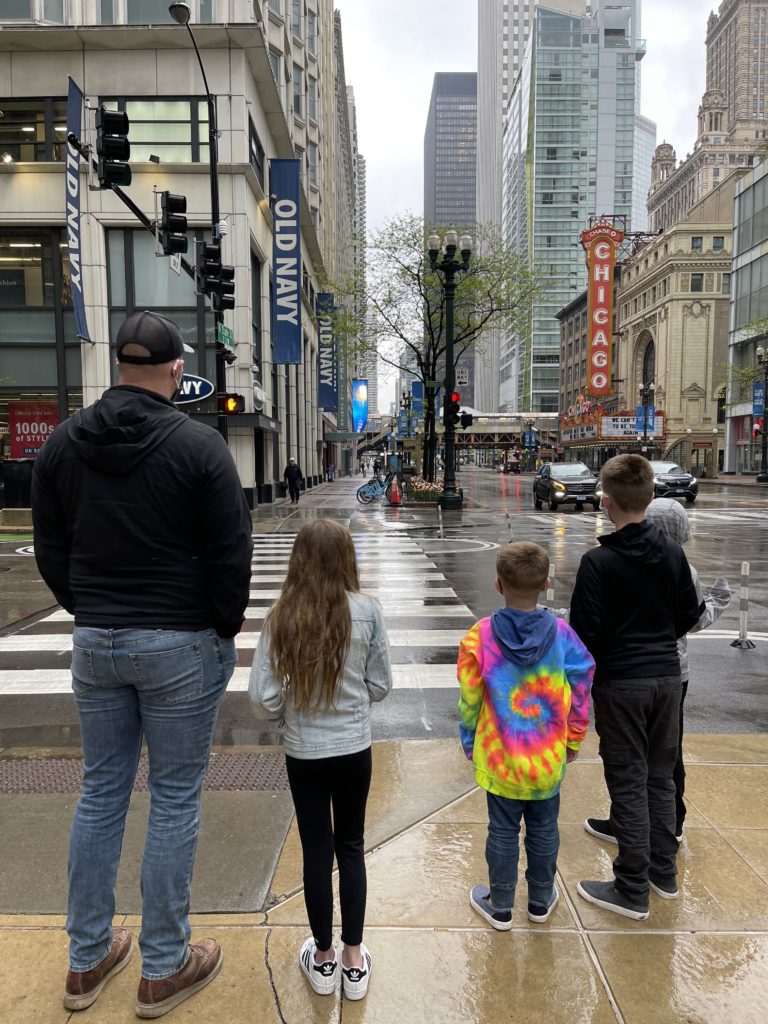 Like I said our trip was short and sweet, so we walked around and got to see all the buildings since most wasn't open.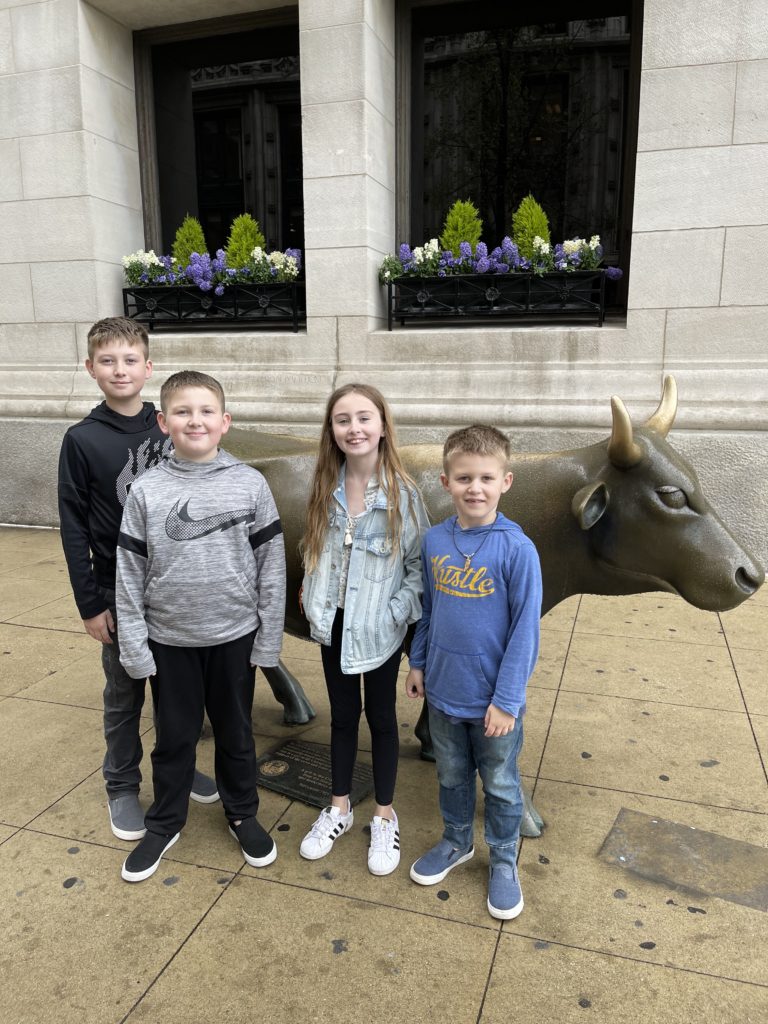 There is really so much to do in Chicago and Illinois, check out the list below of favorites of mine and others!
What to do in Chicago :
Check out the Bean / Cloud Gate
Millennium Park
360 Chicago Observation Deck
Chicago Crime & Mob tour
Architecture Tour
Donut Tour
Field Museum
Museum of Science & Industry
Art Institute of Chicago
Lincoln Park Zoo
Garfield Park Conservatory
Navy Pier
Buckingham Fountain
American Girl & Lego store – kids choice!
Gardens at the Ball – check here for when open to public