Keystone South Dakota – What to do?
Keystone South Dakota – What to do? There is so much, let me share some of our favorites along with what we want to do next time!
My kids can't wait to get back to South Dakota! This was the highlight of our trip, and honestly when we went not everything was even open yet! Let me share some of our favorites and things on our list for next time!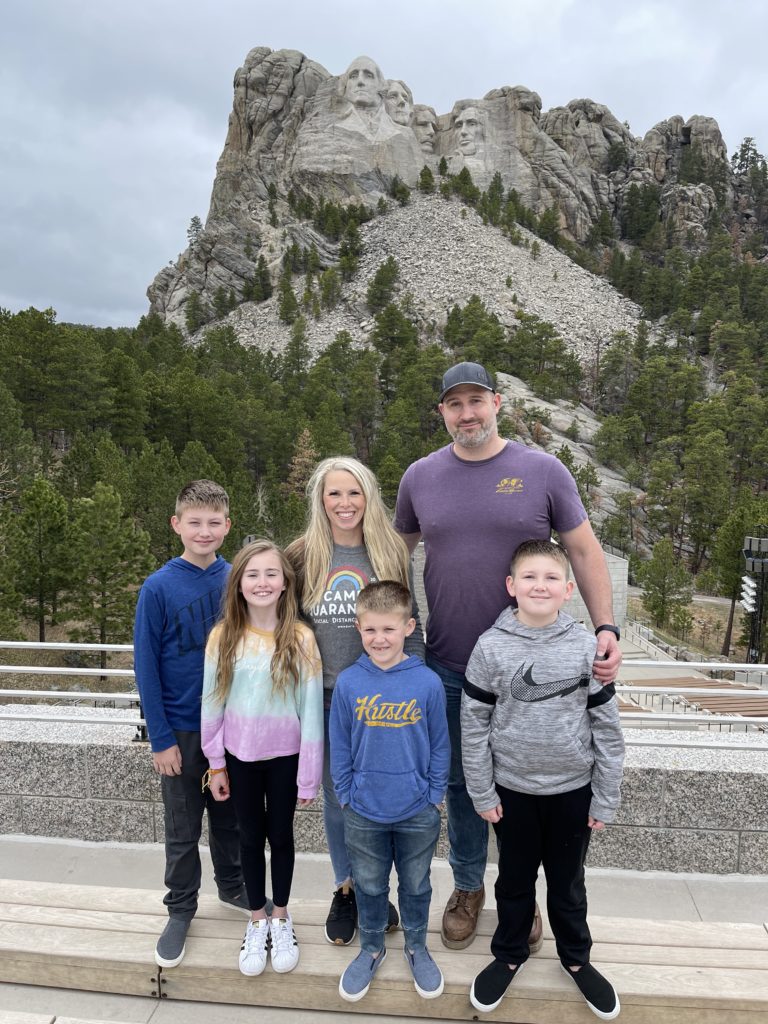 The number one thing to visit in South Dakota is obviously Mount Rushmore, you can see all my tips HERE.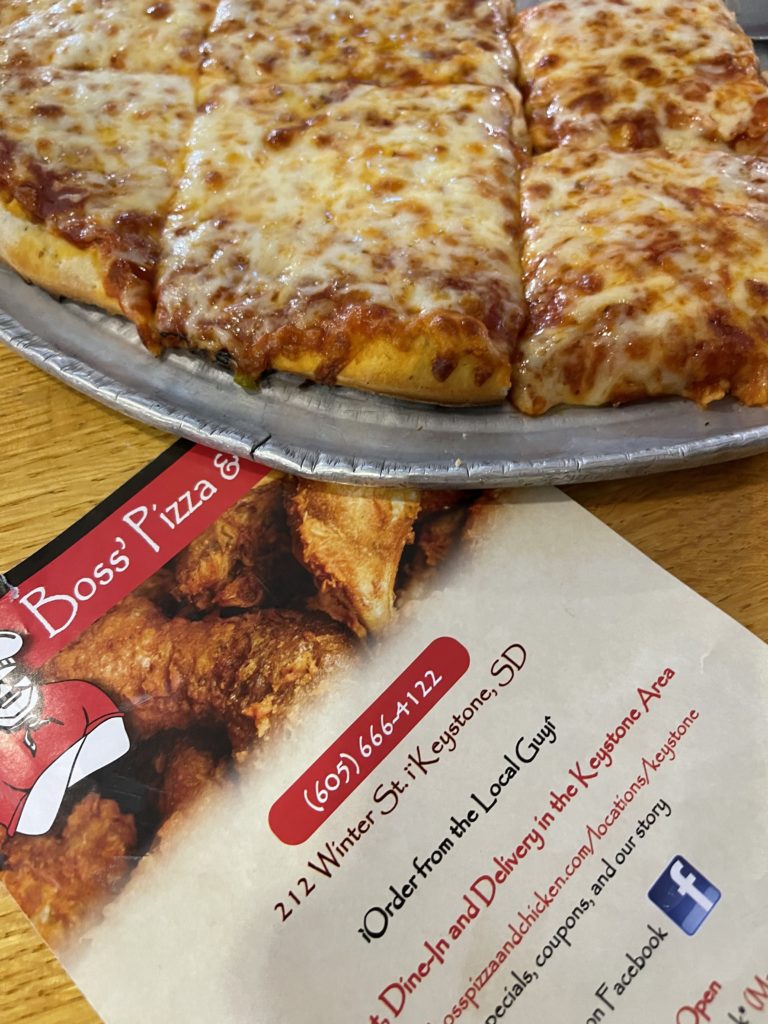 Let's talk the actual town of Keystone, when you drive up its a cute little town with so much to do! If you need a good place for lunch Boss' pizza was so good! Really anything off their menu you will be happy with!
After you eat, and shop around it's time to explore!
You will see this cute little train station in town, like I shared we went during an off time and things were just opening but this looked amazing! You can see their times and hours HERE.
Since we didn't get to do the trains, we found this amazing adventure park – and just our luck it was the second day of it being open for the season. They had amazing slides, ziplines, and a chair lift – let me show you what we chose next!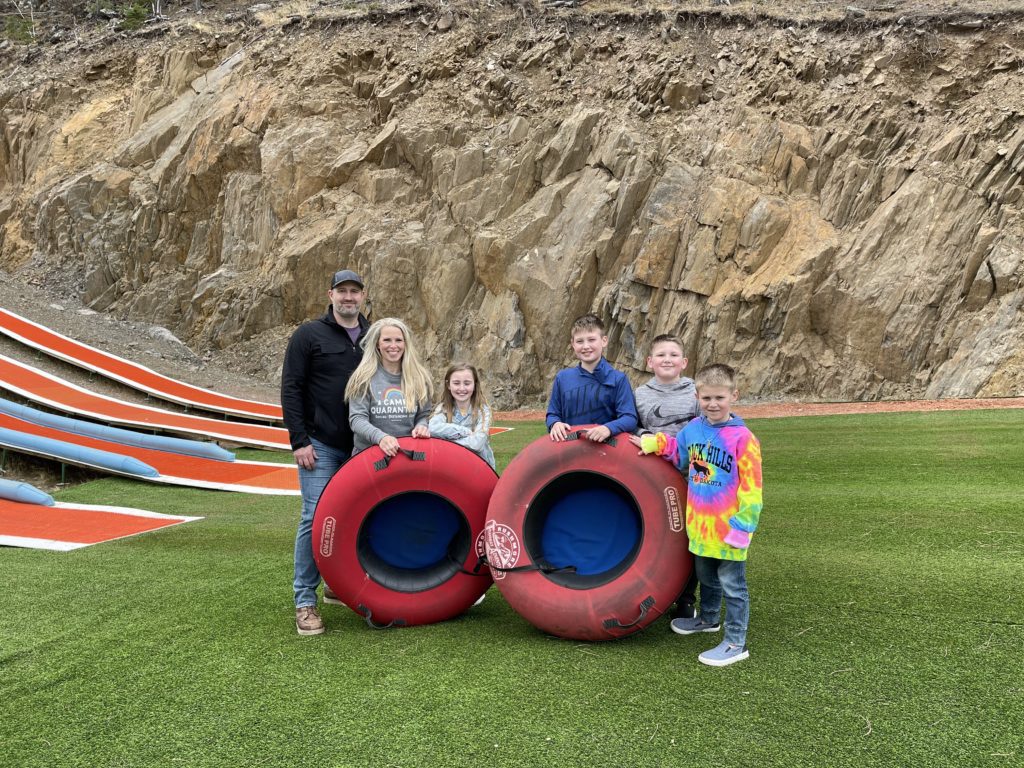 We did the slides! Well the kids and I did – we wanted to make sure James didn't break himself for the rest of the trip haha!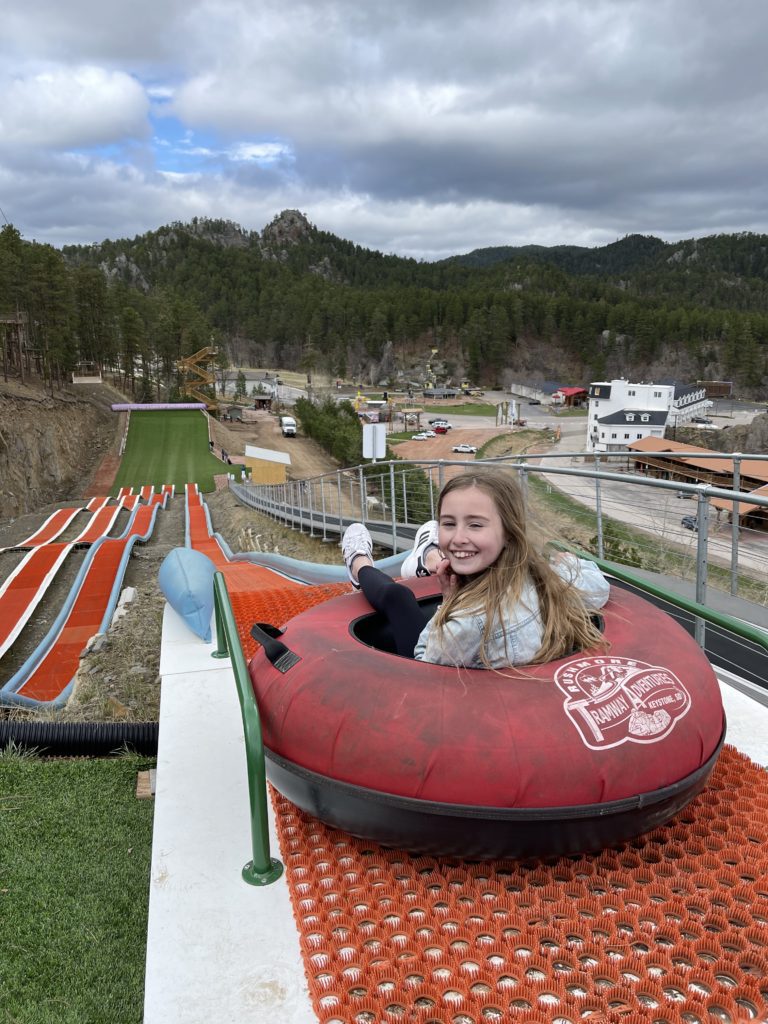 These slides are a must!! Don't do it just one time – that is my tip!! At least 3-5!!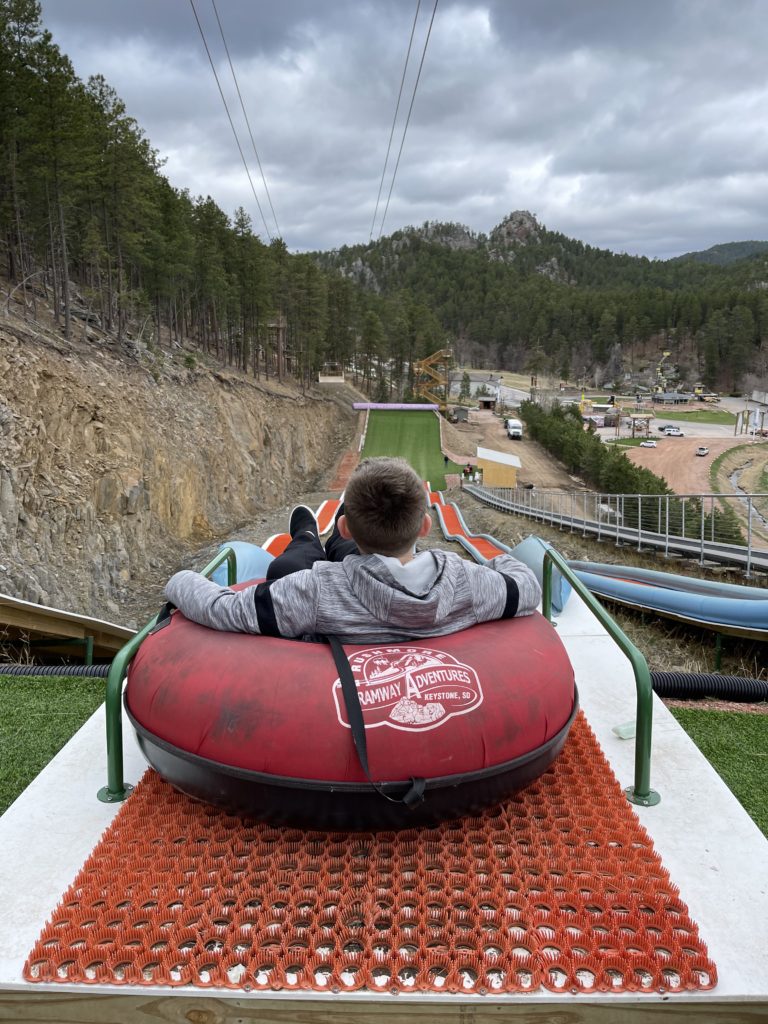 It was so wonderful and the girls helping were so helpful! Tramway Adventures for the win!! The kids wanted to do the zipline and the chair lift – but we will be back! Check out their website HERE.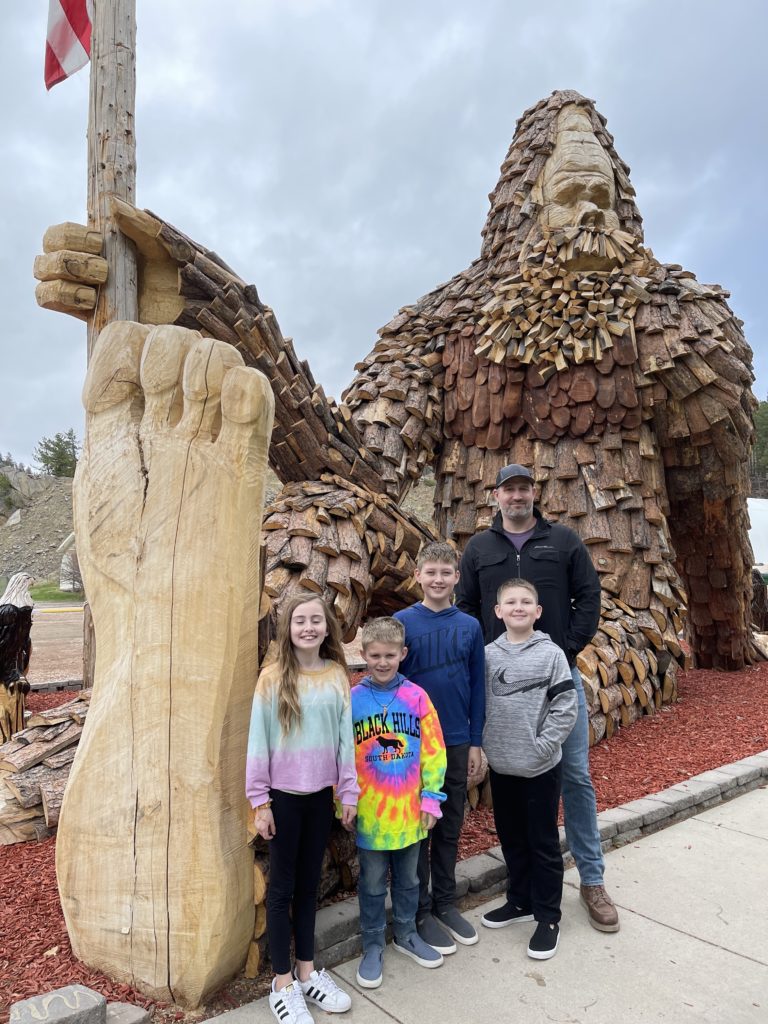 Next up is something that's actually FREE in Keystone to go see and incredible – Dahl's Chainsaw Art
* Well you will want to bring some cash because you will be so amazed and want to "feed the bear" after seeing all the work that is put into each piece of art. Zoe even took her own money after gave them money because she said it was just so amazing. They do have pieces for sale there too! The kids bought some cool arrows!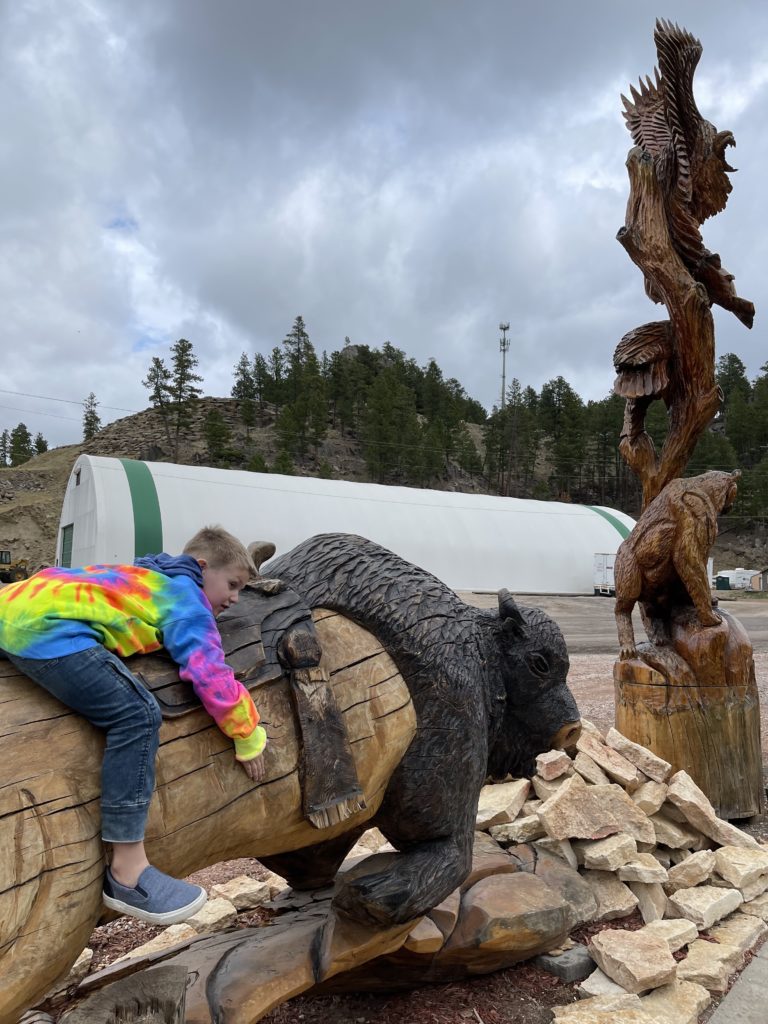 You can put the address into the gps – but you won't miss it when driving by Dahl's! Here are some of the views you will see but there is so much more!
I loved seeing the kids look at each piece with amazement with all the work that went into each piece.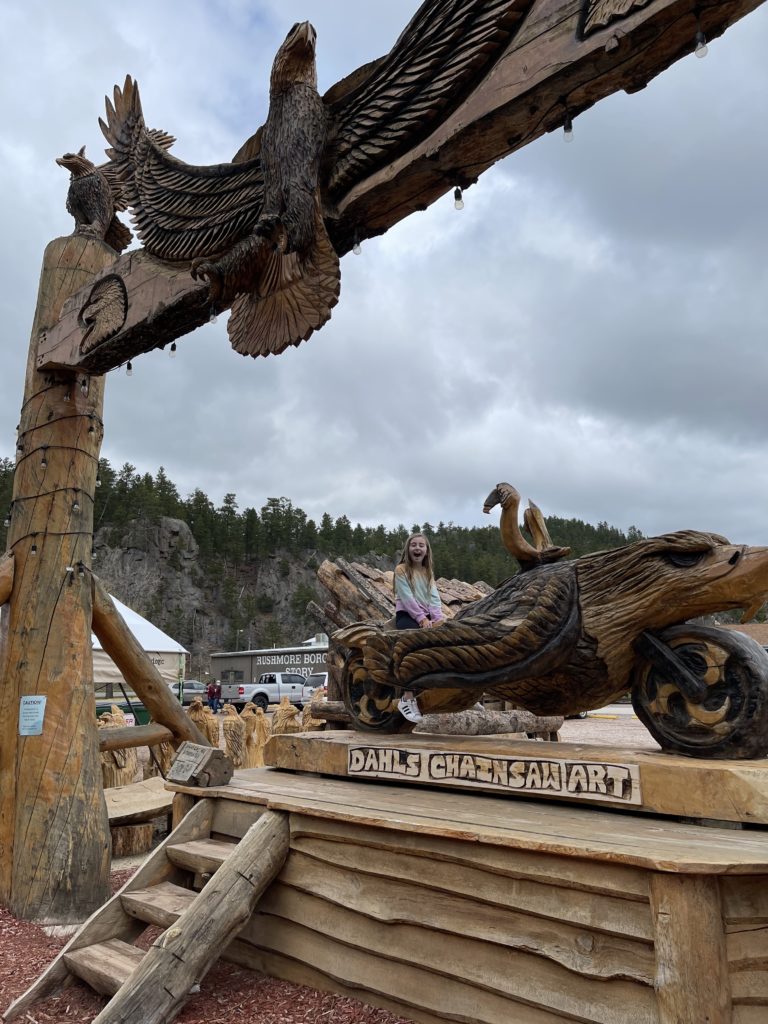 I don't even know what we can say is a favorite part – but BigFoot is always special to us!
I get asked all the time where to stay in Keystone, I honestly can't recommend the hotel we stayed at… BUT this one the Roosevelt Inn looks amazing!
If you are a camper like us there is a KOA right next to Mount Rushmore – we want to go there for sure!!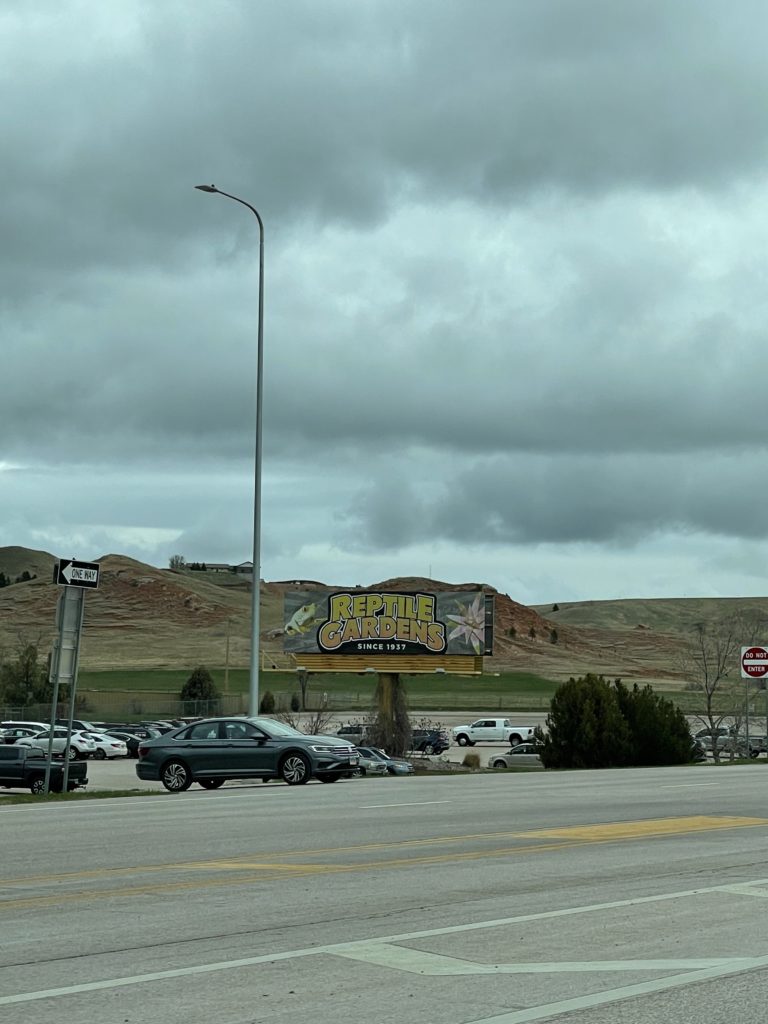 There were so many things to do in Keystone – when we were driving out we saw the Reptile Gardens and you can check out more on the website HERE.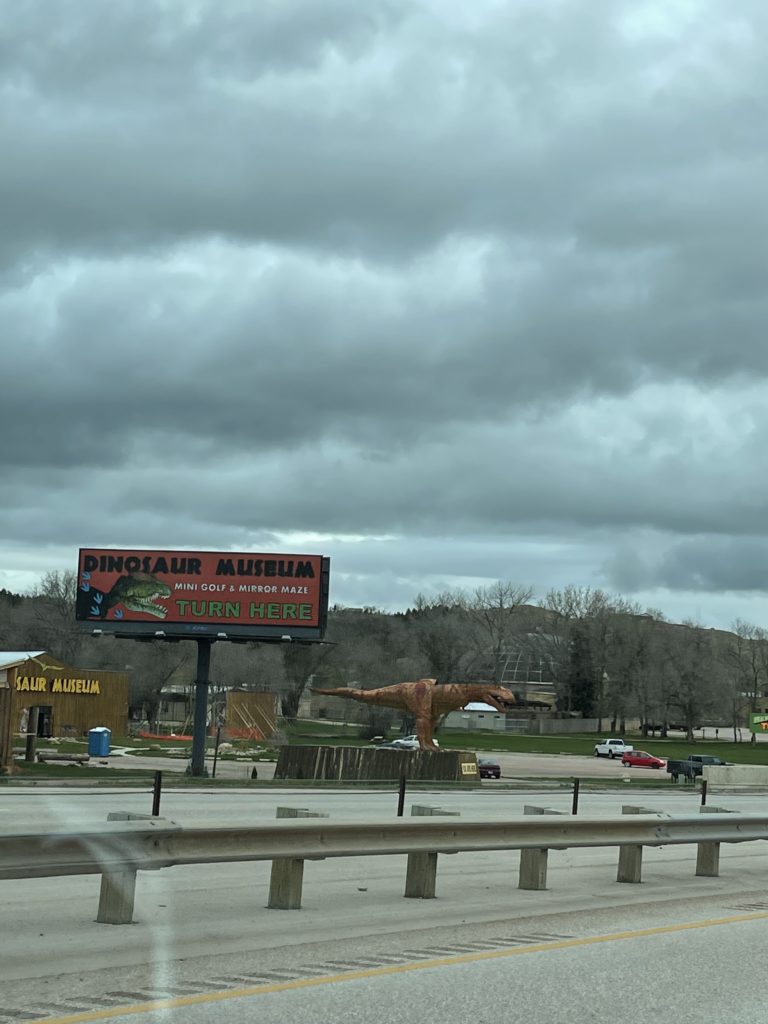 My kids wanted to go to the Dinosaur Museum, that will be next time for sure!!
Until next time South Dakota, you were unexpectedly one of the highlights of our trip and something we won't ever forget!