Otter Co-op Outdoor Experience Waterpark – Langley, BC
If you are looking for a fun and inexpensive place to visit add Otter Co-op Outdoor Experience Waterpark in Langley, BC to your bucket list! I am sharing our experience and all the tips, so keep reading!
The Otter Co-op is really fun for the whole family, we even brought the grandparents! Now let me show you a bit more and all my tips and tricks!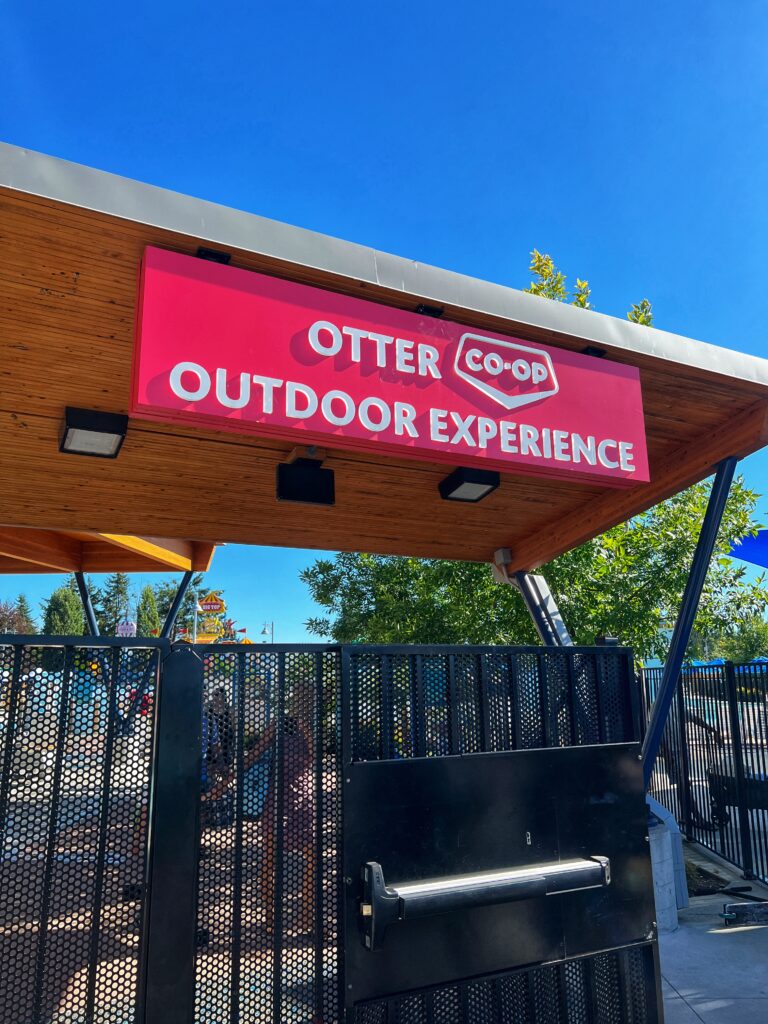 How to have a great time at Otter Co-op Waterpark:
What you should know!
You must purchase your tickets online ahead of time. If you are a resident of Langley Township you can purchase your tickets 10 days in advance, and non residents 7 days in advance.
BUY YOUR TICKETS – you can only buy online and it sells out, then double check the day and time you have.
When you arrive – expect a VERY long line unless you get there really early.. but then you have to wait so we chose to wait in line. The line goes fast even when sold out.
Have some Loonies so you can get a locker. They do have some at no charge but they are smaller.
Don't forget a waterproof phone case and towels!
Have fun!

** If you are hungry we decided to pack light, just towels and clothes so they have a food truck thats so good! I wish I got photos of it and our food, so you will have to try it!

It gets very busy on sold out days, I did most of these photos and videos right at the end of our time… but don't let it being busy deter you I am not a crowd person but it was sooo much fun!!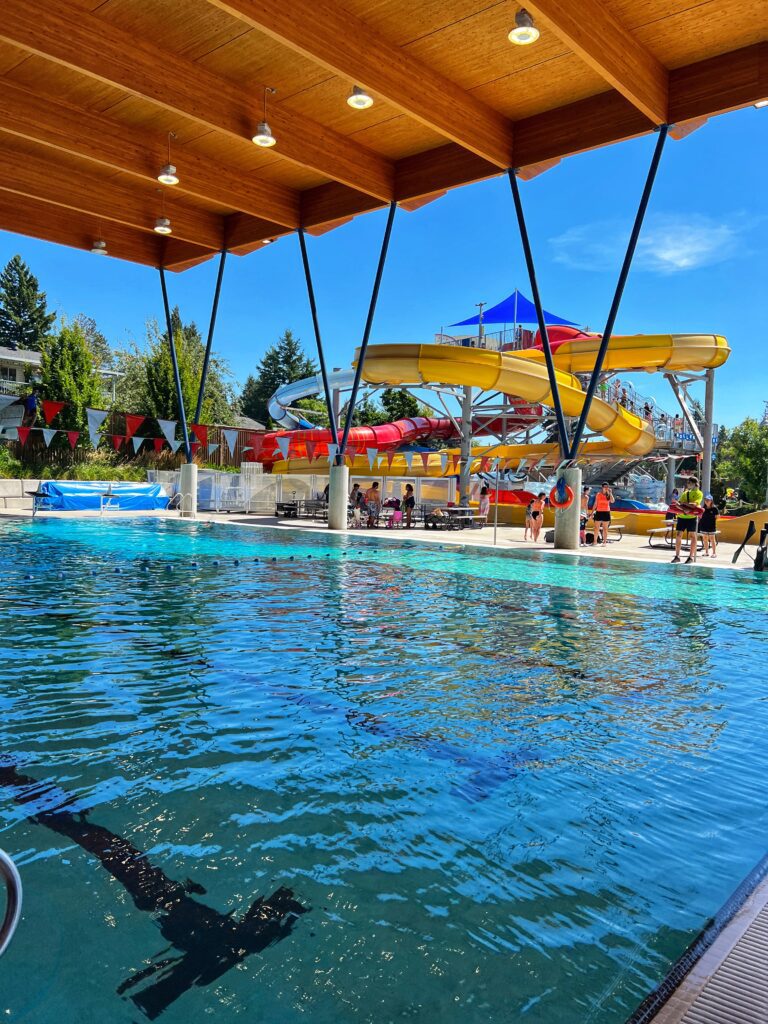 Covered heated pool, yes please! Not only are there two pools but a hot tub too! The kids jumped right in!
James and the big kids went right to the waterslides! They have ones with tubes, and other where you go straight down! We found the best thing was to go right away and at the end… it gets very busy in the middle of the time.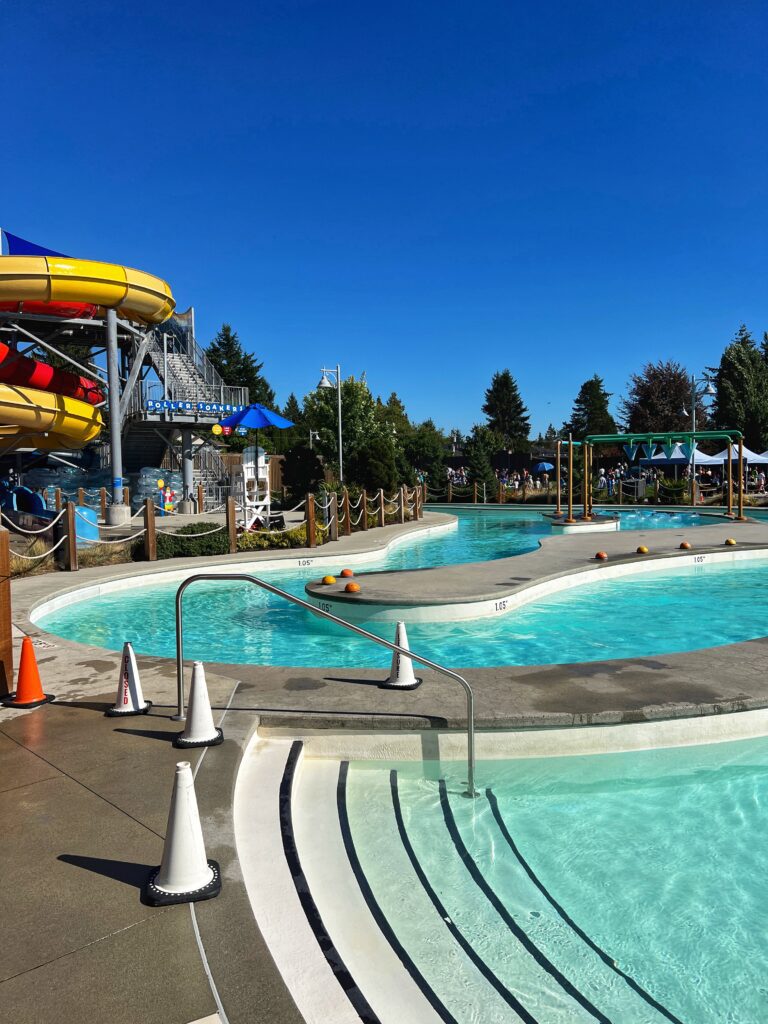 The lazy river, this is my most favorite of any time in the water. It does get a LOT of people in it but it was soooo much fun!! They have a route where you don't get soaked, but the kids thought it was a blast so I was drenched most of the time. Don't worry they even told grandma and grandpa it was the relaxing route so they got to get soaked too.
Here is a little map of the whole Otter Co-op Outdoor experience so you can see the whole waterpark.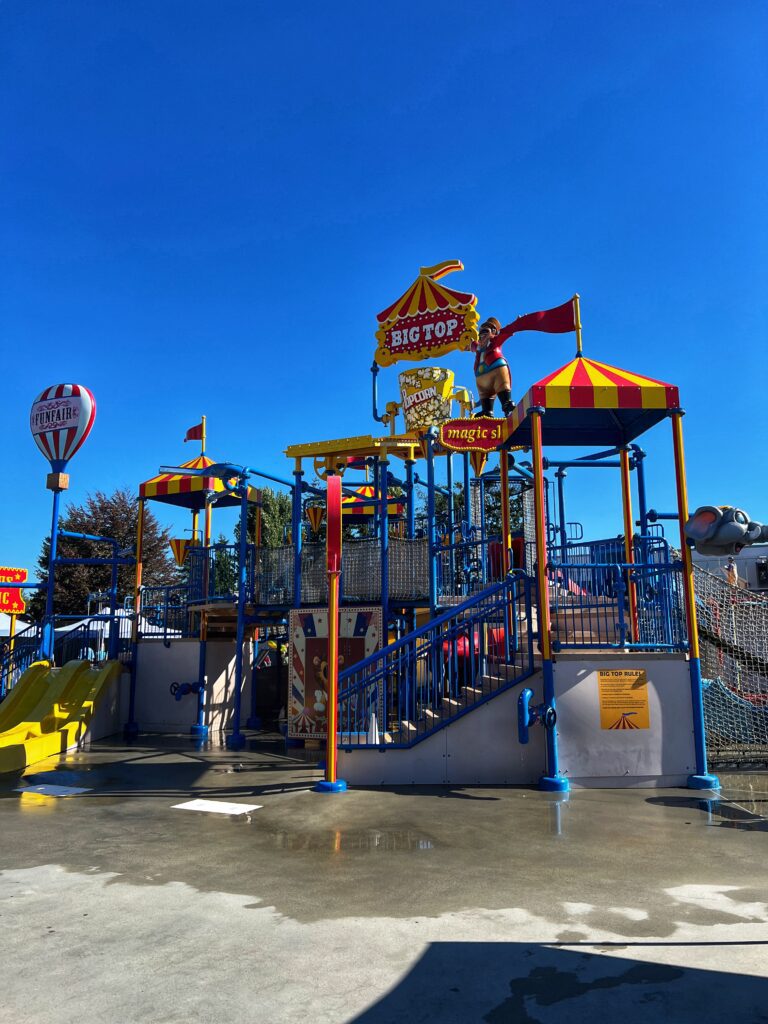 My little kids enjoyed this part but we spend most of the time in the other parts! Perfect for the younger ones!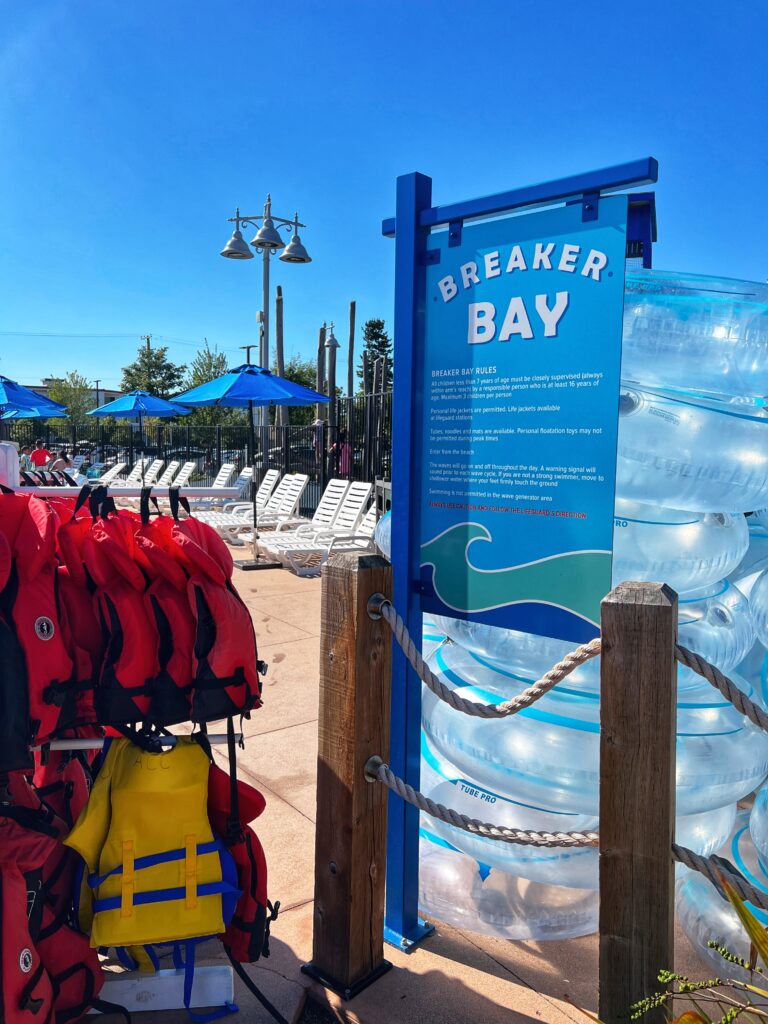 Breaker Bay- this is so cool that they have a wave pool! I love that they love the tubes in it!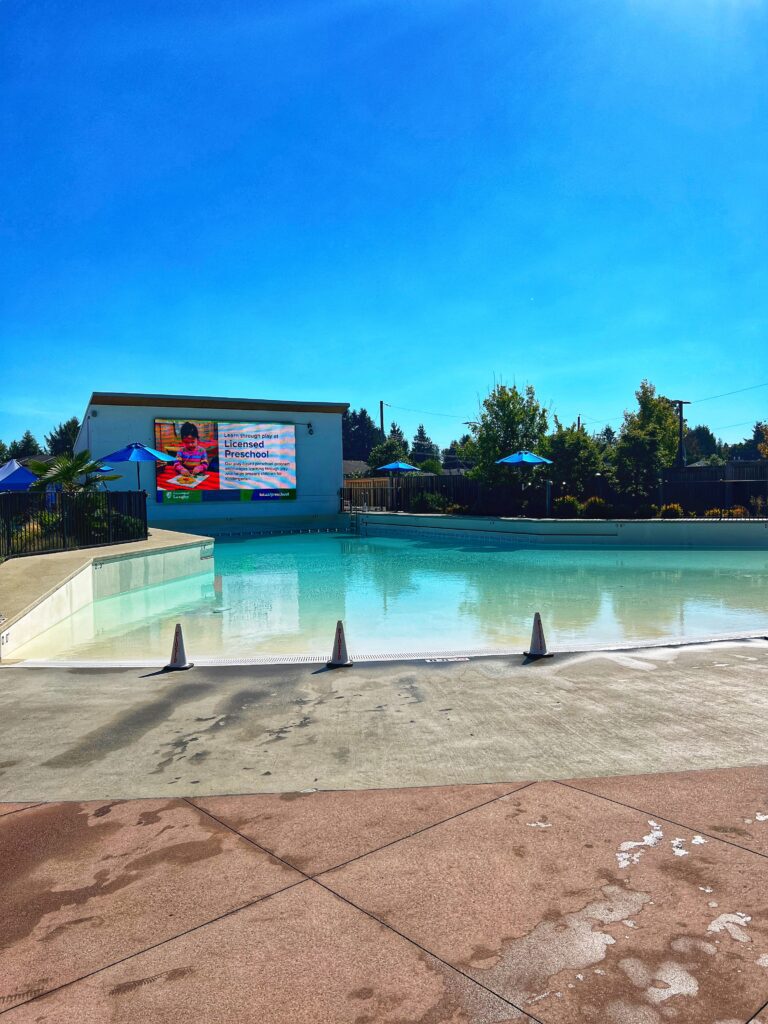 Want to hear something really cool? They do a later session and do a movie night! We need to add this to our list to do! How fun! I hope you enjoyed seeing a little more into this Waterpark, we give it all the stars!!! Don't forget to get your tickets early!
For more places to visit :