Mount Rushmore Tips & Tricks
If you are thinking of heading to Mount Rushmore – do it! It was the highlight of our two month adventure – let me share why!
When I first planned on heading to Mount Rushmore, I honestly didn't plan more than an hour of our trip for it. We were going to go take a photo and go…. UNTIL we got to the cute little town of Keystone and then got to Mount Rushmore at night.
We felt like we were doing something we weren't supposed to but Mount Rushmore is actually open until 11pm. * Check times it depends on the season. We got there around 10:15 after driving straight from Yellowstone and it was so nice since we were the only ones there. Even while there was construction it was the most moving place we have visited. I can't even describe it you really need to go for yourself!
* TIP : Bring a tripod so you can take photos – especially when no one is around. Would have been helpful here – don't leave it in the car like we did at Mount Rushmore.
Isn't this site truly magnificent. I had a lot of people say they expected it to be bigger in person but here is a real life view! I still can't imagine the work that went into this!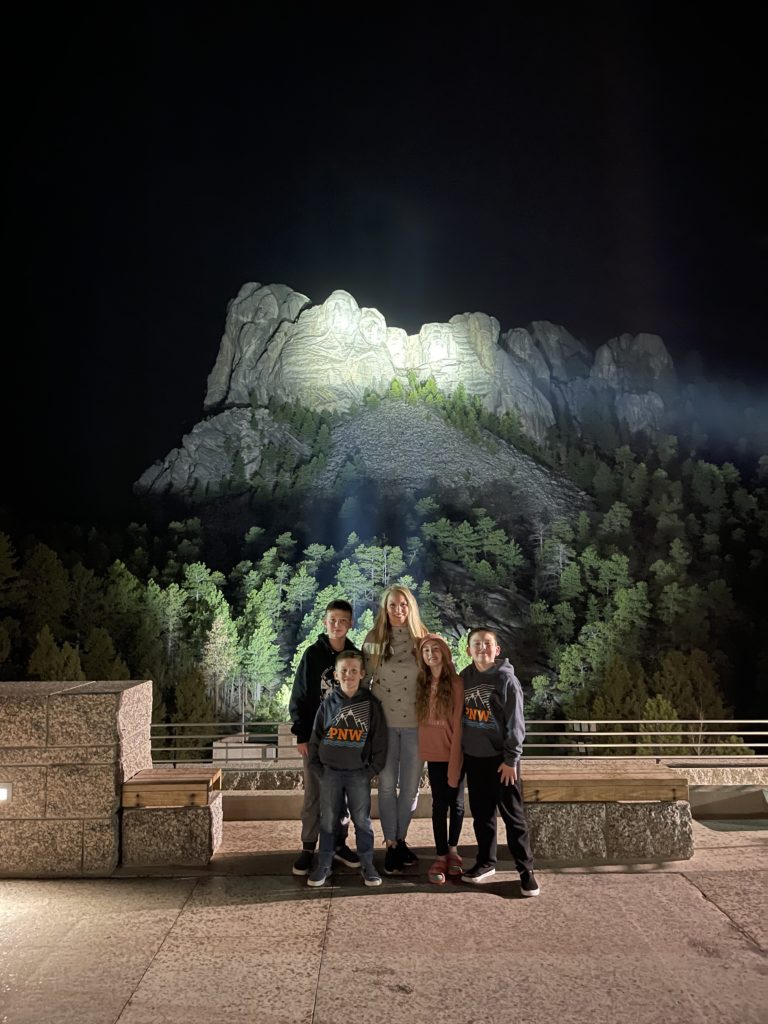 After we saw and felt how incredible it was seeing Mount Rushmore, we decided to spend the night in Keystone so we could come back the next day!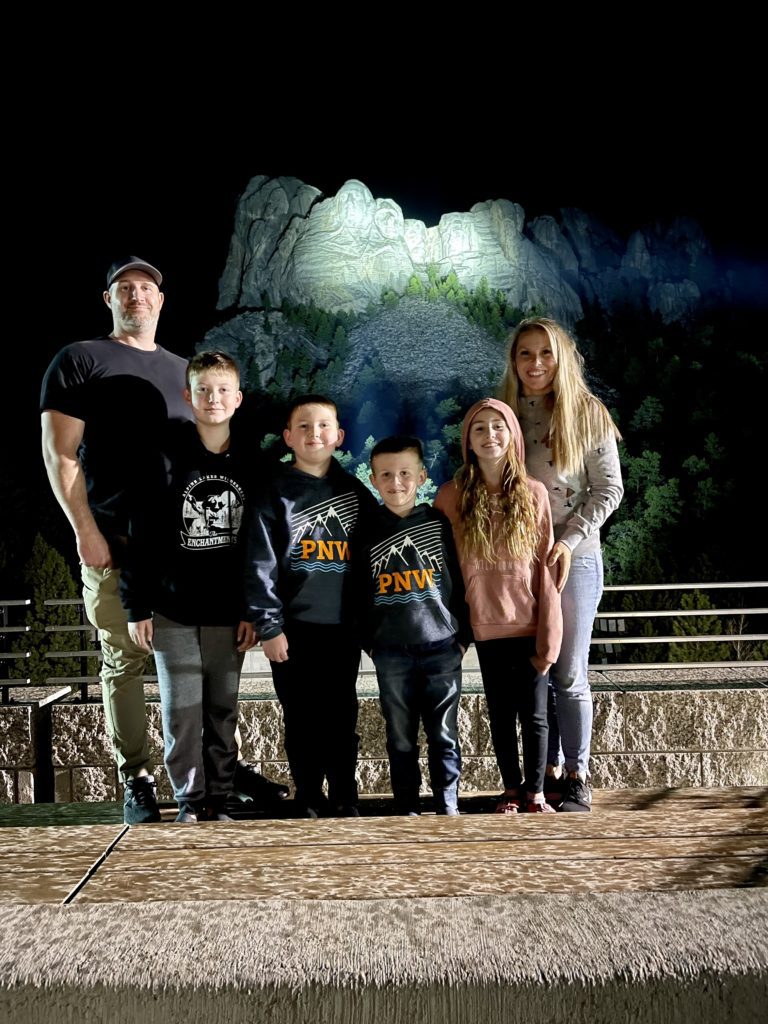 I will say if you plan a trip make sure to go first at night and visit the next day when its light! Two different experiences – both amazing!
Look at this beauty! The rock, the trees… it was a day to remember!
TIPS AND THINGS TO KNOW ABOUT MOUNT RUSHMORE :
Go see at night for the best experience.
Bring a tripod or selfie stick.
It is free to go visit, you do have to pay for parking but discounted for seniors and military.
You do not need to do a lot of walking to get to it.
Pets are not allowed in most areas – unless a service dog.
They have a gift shop and cafe.
Check out the NPS app for lots more info!

Stay tuned for my South Dakota post next!!! Hope you love Mount Rushmore!
For more places to visit :