Valentine's Day Balloons + Playhouse DIY
Ready for Valentine's Day? All you need is some Valentine's Day balloons and treats! I have a fun little DIY project, sort of a redo we did check it out below!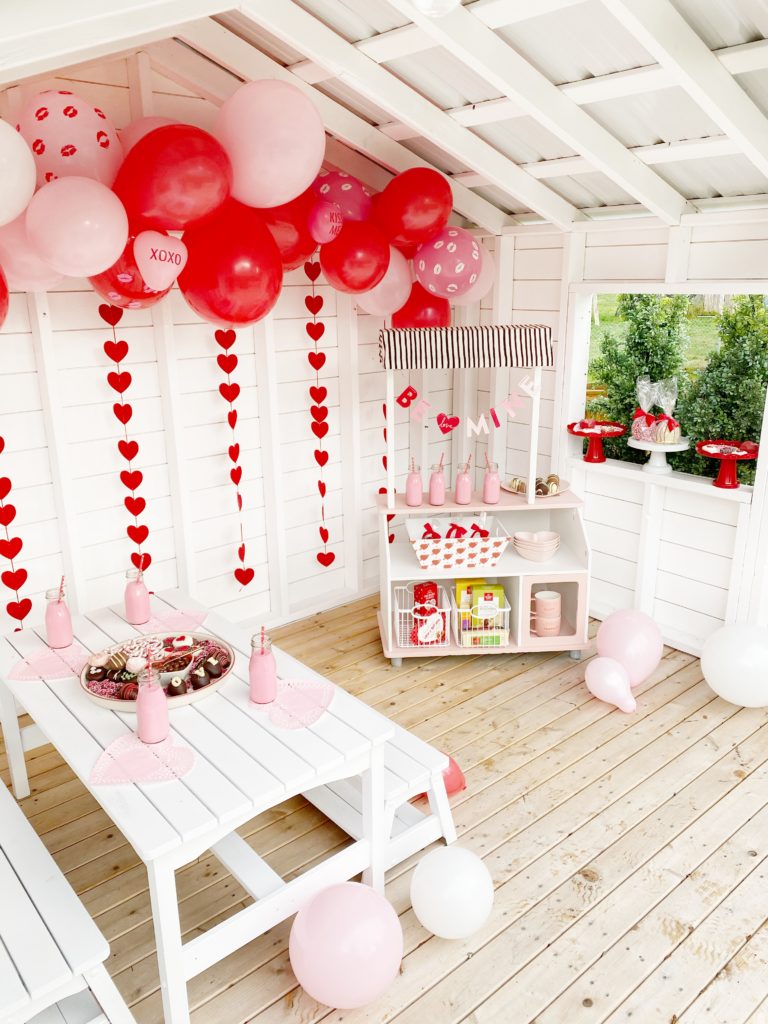 I can't wait to show you this whole little party, but I wanted to share these fun Valentine's Day Balloons and this little redo on the market place I did!
Here is the fun market I found on offer up – it needed a little love!
(maybe a lot) But, for $35 this will be so fun!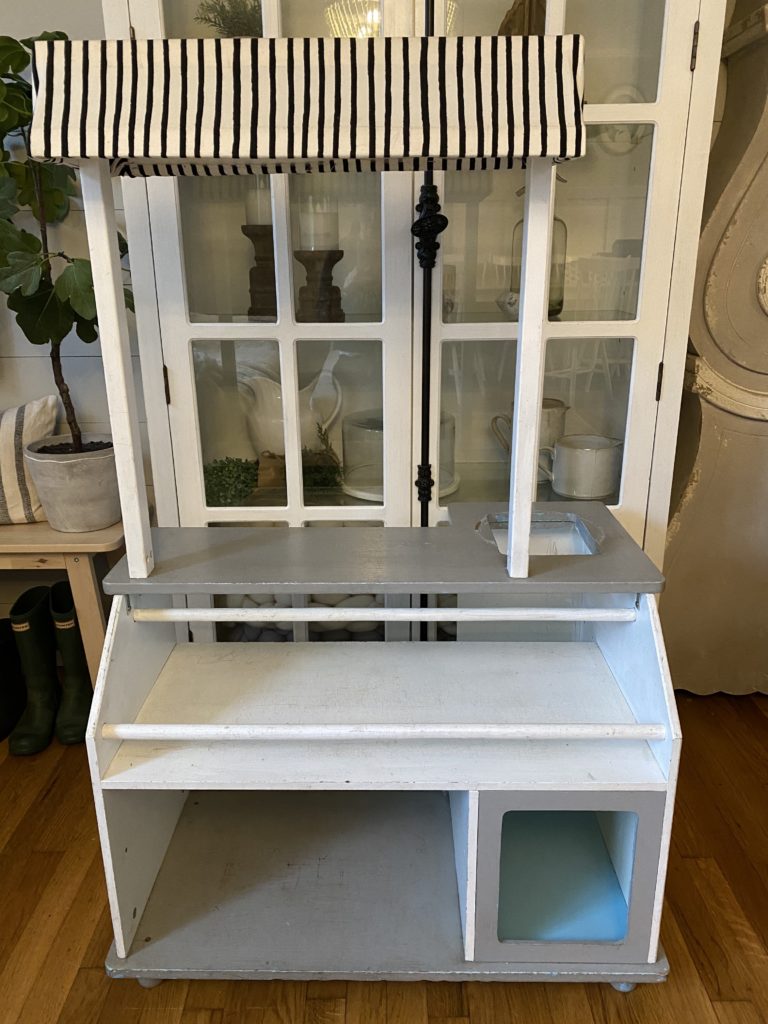 It came with the cutest black and white fabric actually from Rifle paper co HERE.

I used this Behr paint HERE from Home Depot – Ultra pure white
This pink Behr paint HERE from Home Depot – Positively Pink
The pink I had left over from Zoe's room and knew it would be perfect!
Here it is all complete! You can find all the goodies from Hickory Farms HERE.
Now for the balloons, can you even?? This amazing Valentine's Day balloon garland is from the Party Hop Shop HERE. They have so many different options and I love that it came with step by step directions. You can see fun videos on the Party Hop Shops instagram HERE.
This is just a sneak of the kids little Valentine's surprise party! Check back on the next post to see more!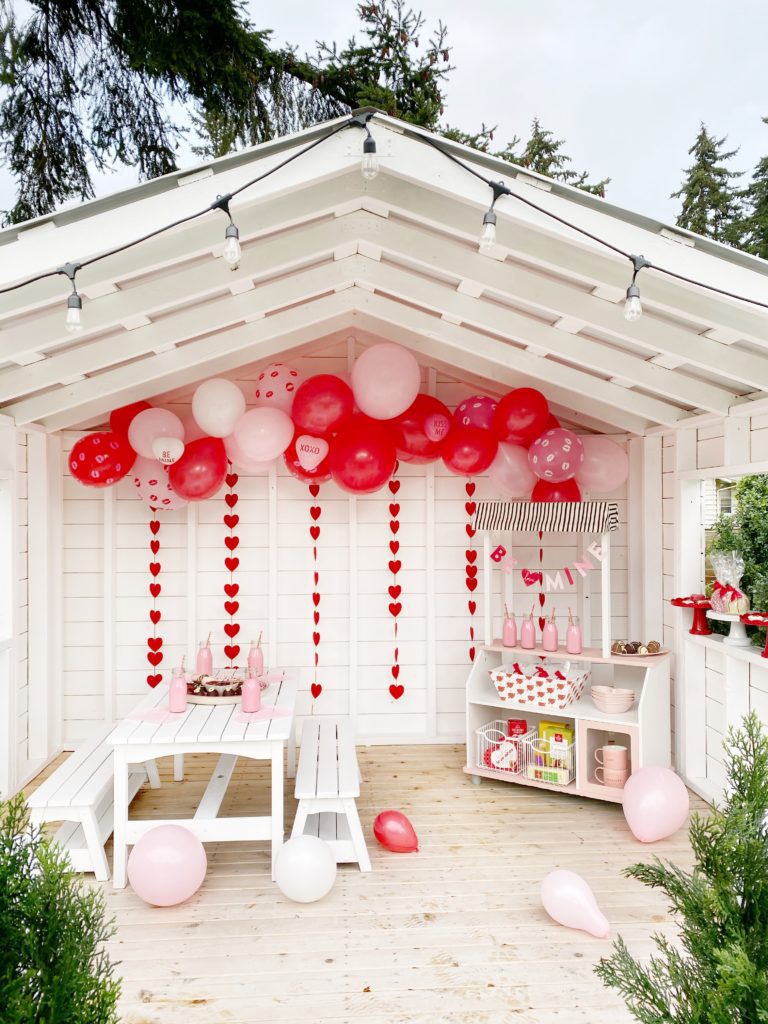 Now that I set this up, we are already thinking St. Patrick's Day, Easter, and Birthday month!! We can't wait!
What is your favorite celebration??
To shop this post click on the photos :
FOR VALENTINE'S DAY BALLOONS SHOP – HERE
Check out these Valentine's Day ideas :