Christmas Gift Ideas – Minted
Are you ready for Christmas? Today I am sharing some great Christmas gift ideas from Minted! These will be gifts everyone will love, even those hard to shop for!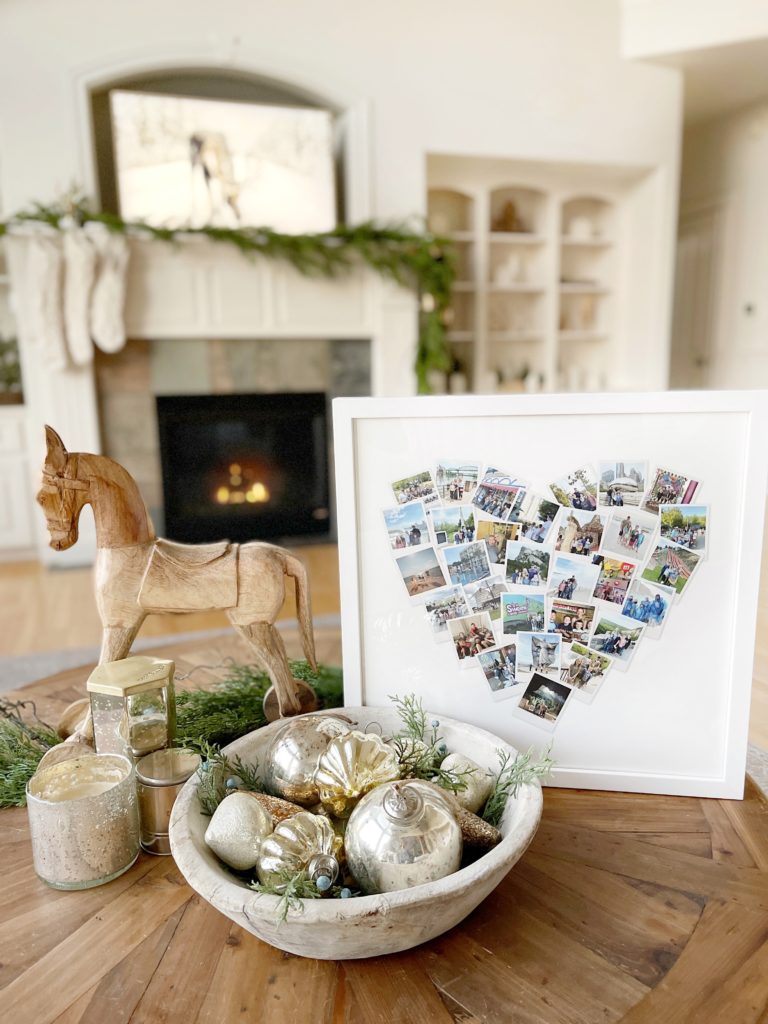 I know you can't wait to get some ideas – and these are good! I will say I have been making photo gifts for as long as I can remember! My grandparents are hard to shop for, they have everything they would ever want so each year I try to be creative with different photo presents! My parents, well they are easy but I like to make them something sentimental and using a photo is always so special!
You can see from the image above the Heart Snapshot Mix that I turned 30 images into artwork! I thought this would be such a great gift to James ( and really my whole family) so we can see all the photos from our adventure! It will be so perfect in his office! I love how Minted has so many different designs – even for this snapshot mix you can customize not only the frame, but how it looks too!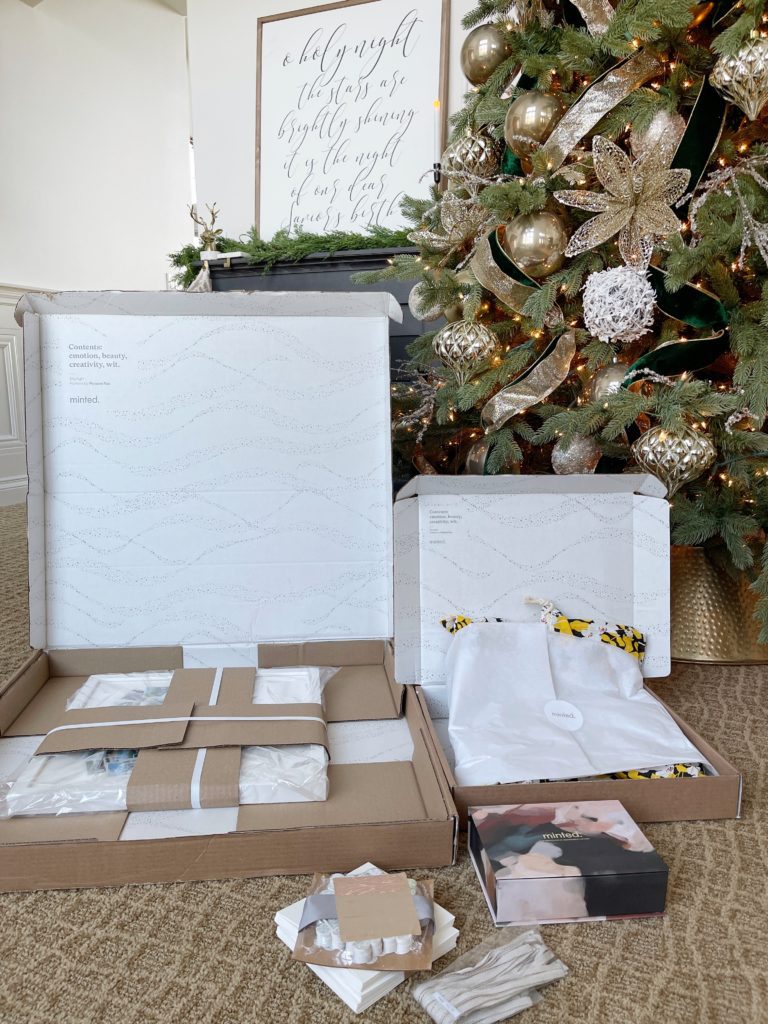 First I wanted to show you how it comes packaged, that way you can know what to expect and if you are sending as a gift what they will see! I did order a personalized Botanical Cascade Snap Tote and I added the gift bag – it is so cute!! Honestly no extra wrapping is needed…. but, if you need some Minted has such a great selection and all designed by artists!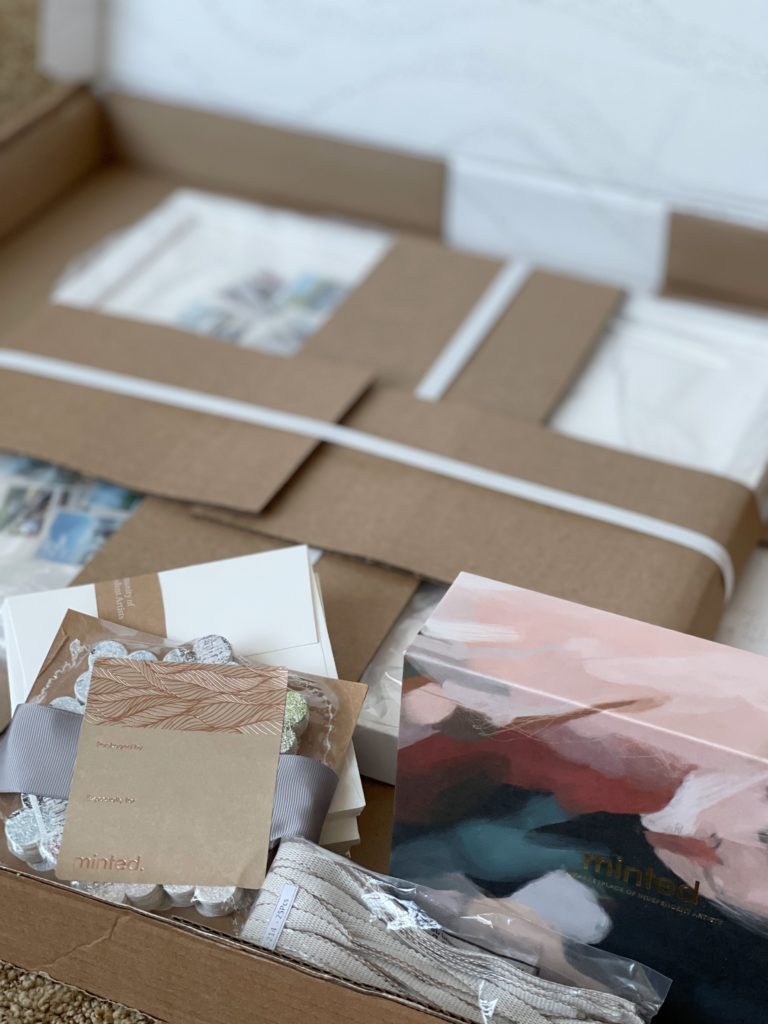 Ok, I know I have teased you enough you want to see it all!
Christmas Gifts from Minted :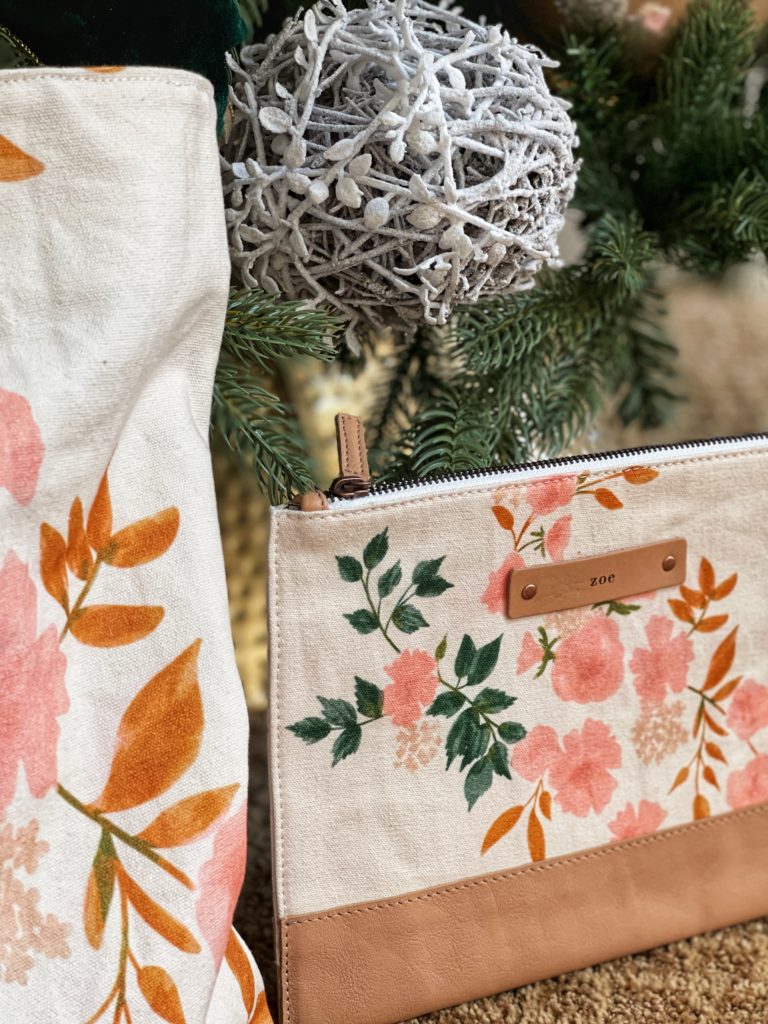 Zoe didn't have much she wanted for Christmas and I wanted something special! She loves to carry around all her things so I thought this Snap Tote would be perfect! It has free personalization, and did I mention quick shipping? (*Order now so it stays quick) This pattern is the Botanical Cascade by Erin German. I had to get the matching Catch-All Pouch Set for all her pens, pencils, markers and other things!
Did you know that Minted has over 16,000 independent artists who design their items? Every time you make a purchase you will be supporting the independent artist who designed what you are ordering – that is incredible!
Puzzles, yes please! But really, who doesn't love a puzzle – this one is extra special and its personalized!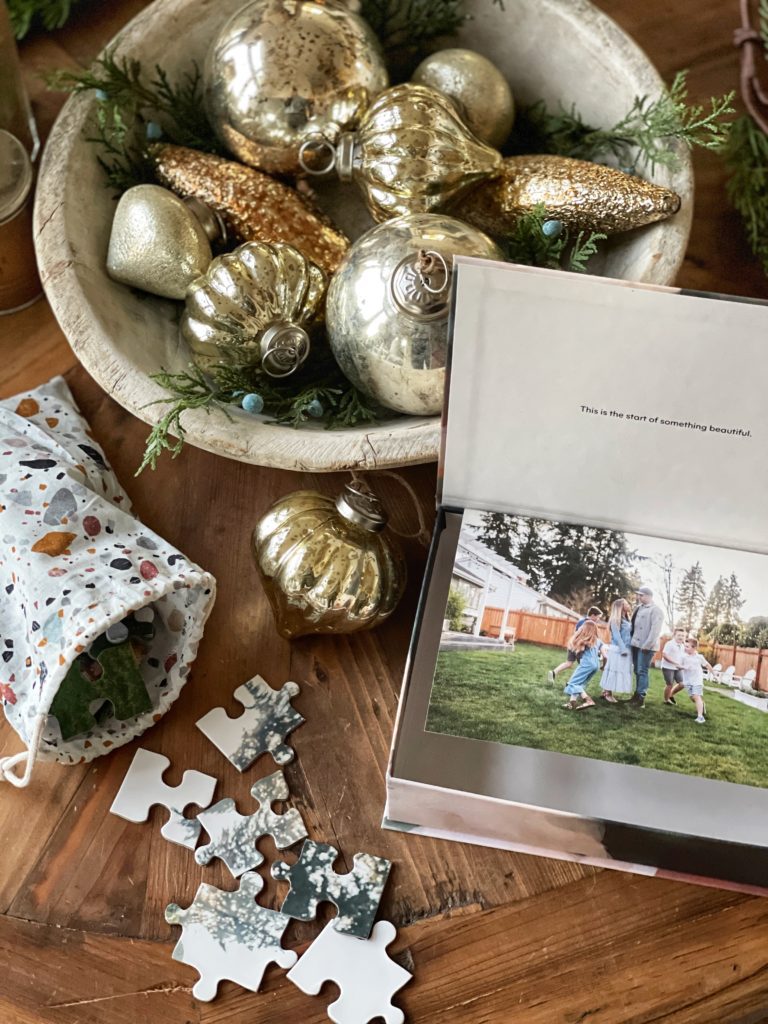 This is a gift my whole family will love, not only because its a puzzle but what is on it. This image I chose is the last time we were at our old house and it was such a special moment that I want to alway remember.
When choosing any Christmas gift, I am sure you are like me and want to make it special! Making photo gifts just adds the extra touch!
These puzzles you can add your photo or even artwork. I love that each puzzle arrives in a drawstring pouch, and it is nestled in a cute keepsake box! They are also great quality and made out of chipboard! Now I want to order some more!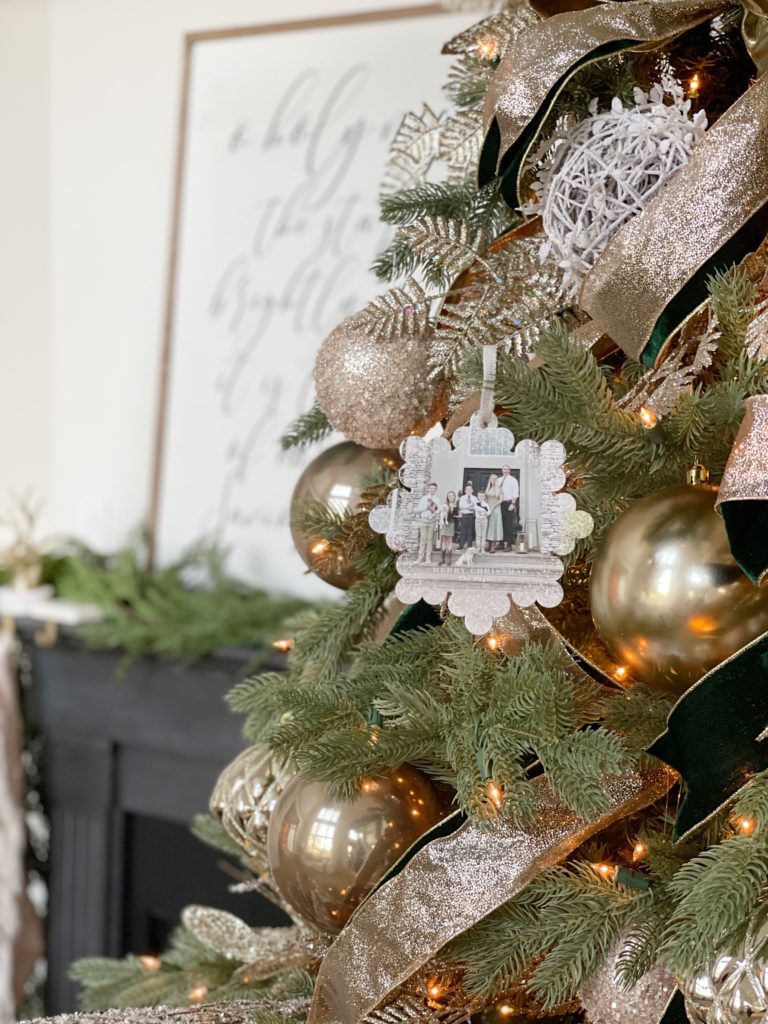 Christmas Cards have you got yours yet?? I got mine ahead of time and I love them! Minted has the best selection and the quality is incredible!
Do you get overwhelmed when trying to choose your Christmas Cards? Did you know Minted has an amazing service where they can help you design yours??
Christmas Card Design
Step 1 : All you have to do is text your photo to 22737 , then
answer a few simple questions!
Step 2: You will have a minted stylist choose 5 designs that work best with your photo and it will be styled with your photo, name and greeting!
Step 3: Your card designs will be waiting for you in your cart, select your favorite and check out!
How easy is that?? Honestly I wish I tried that out…. funny story but not so funny…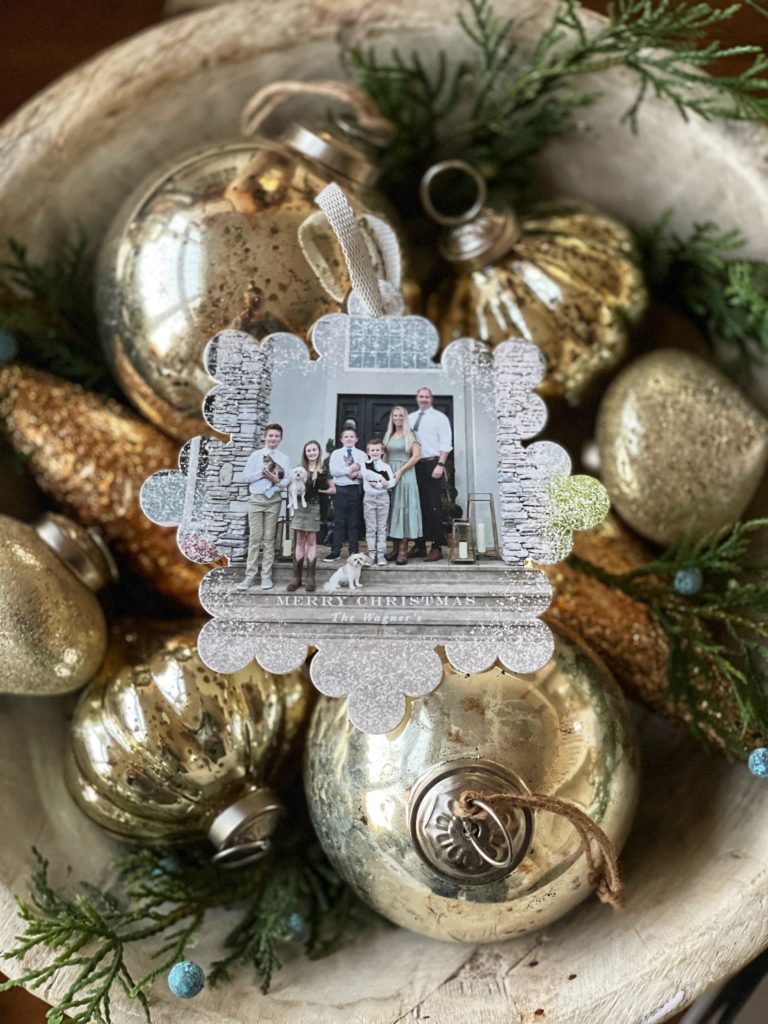 ** MAKE SURE TO DOUBLE CHECK YOUR CARD**
Should I even tell this story? Probably not but it was a good lesson and now I can laugh…
I was doing a million different things, and was placing my order for my Christmas cards… placed it and was so proud! Only moments later I had this feeling like I should double check what I ordered…. my Christmas Card said Merry Christmas – The Baumann Family… honestly if I got them it would have just gave them anyways crossed out! But I am glad I caught it and that Minted makes it so easy! Next time I will be sure to do the text and have the stylists design it – what a great service!
I hope you liked getting some different gift ideas for this holiday season! Really we love to use Minted all year long, they have so much more than I shared here you can even see a few extra things in this photo!
I ordered the art coloring book for Zoe to put in her bag, and then some gift bags to put these Christmas gifts in – yes all from Minted! I have some wrapping paper on the way it is so cute I will share soon – and don't forget when you are ordering you are supporting the artists who design the items too!