Leavenworth Adventure Park – Alpine Coaster – Family Fun
Leavenworth Adventure Park, in Leavenworth Washington! You won't want to miss this alpine coaster that is fun for everyone wether its the whole family, date, or adventure!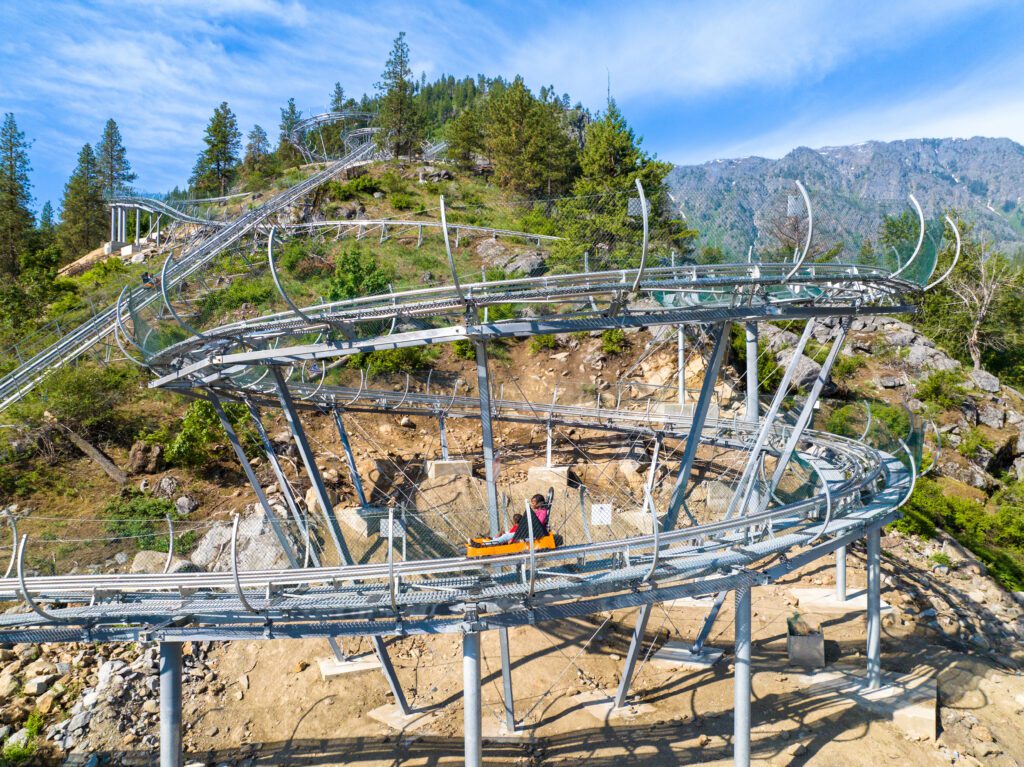 If you have been following along you know how much we LOVE Leavenworth, and who thought it could get any better? INSERT – Leavenworth Adventure Park and it just got even more amazing! I will be sharing our experience and tips, and what we can't wait for next, so keep reading along!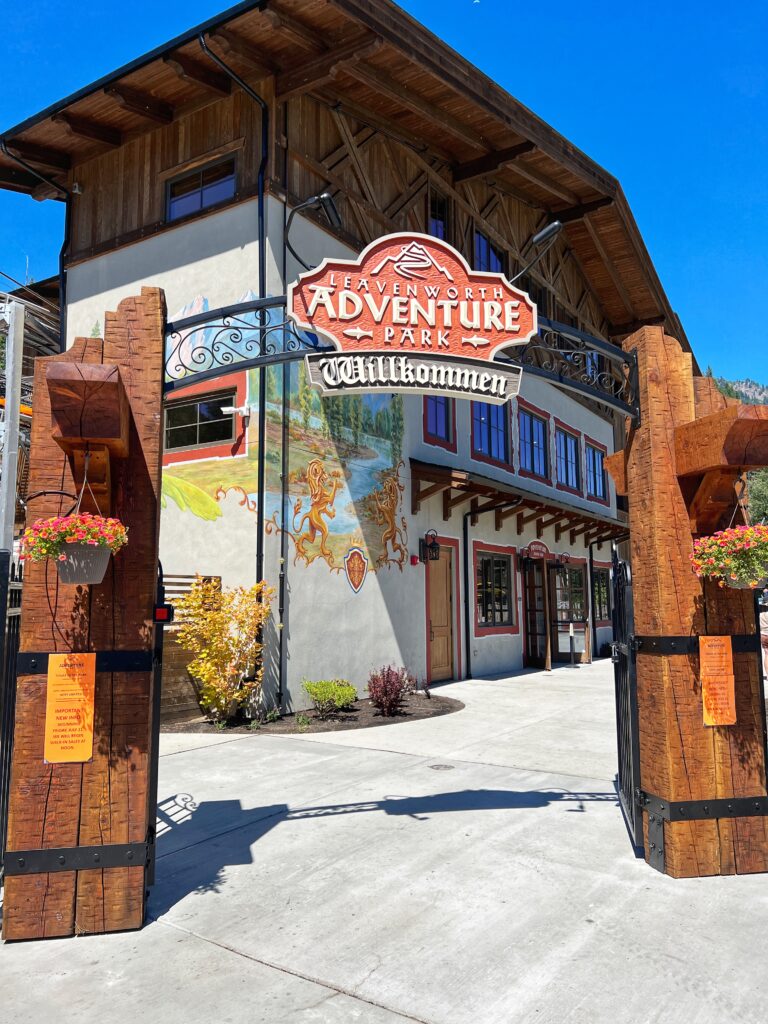 Welcome to the Leavenworth Adventure Park! To have the best experience make sure to get your tickets ahead on their website! One thing I appreciate with having a bigger family is that only the people that are doing the experiences have to pay, and everyone is welcome in! Yes you heard me, there is more than one experience! You are probably going for the Tumwater Twister Alpine Coaster, but they have an amazing rock wall ( Alpine Ascent) , a fun bungee bounce trampoline ( Bavarian Bungee Bounce), and one of my kids favorite parts the mining sluice ( Gems of the Enchantments)! You can customize your tickets when ordering online or always add on when you go, but make sure to order the Tumwater Twister ahead – walk ins are possible but not a guarantee. They have different Adventure package options that are for any budget! I will share in detail below!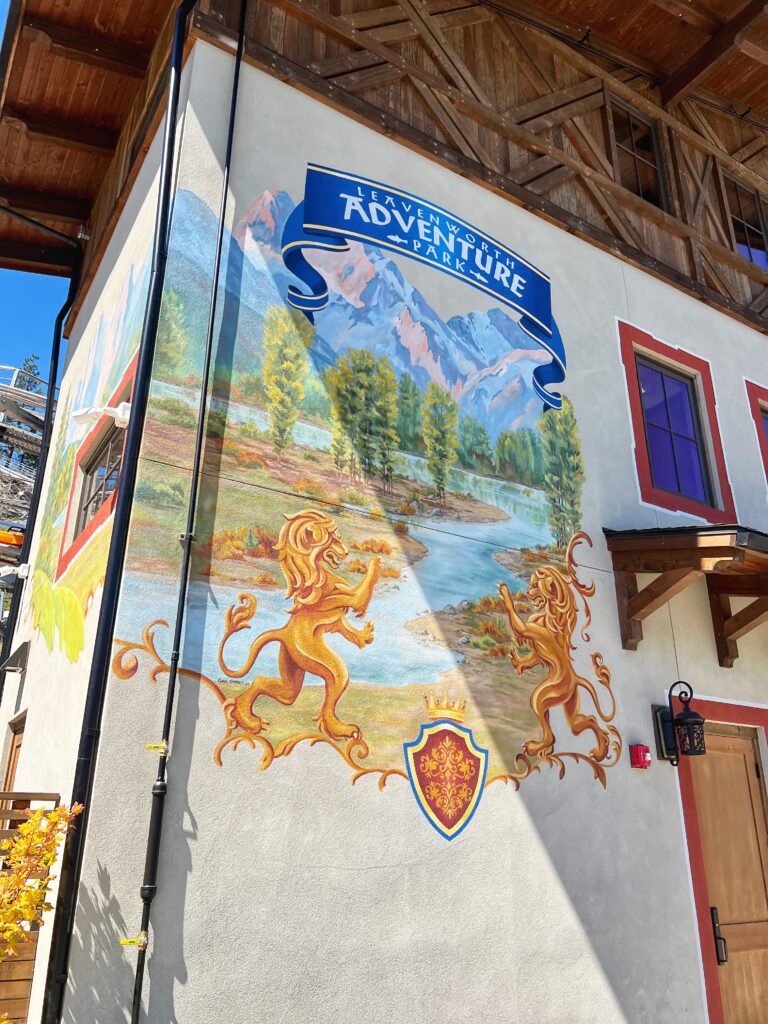 The Tumwater Twister Alpine Coaster is something we were all excited for, even those of us who are a little scared of heights – it is worth it! You can seat two on this ride as long as you don't surpass 375lbs in dry weather, and 330lbs in wet weather. They do have rules on who can ride, and you can see all of that on their site or in the photo above.

There is NO cameras – so we had someone take these along the way, and the others I asked permission from Leavenworth Adventure Park. Honestly I wouldn't want to be holding a camera, you will see what I mean when you go on it!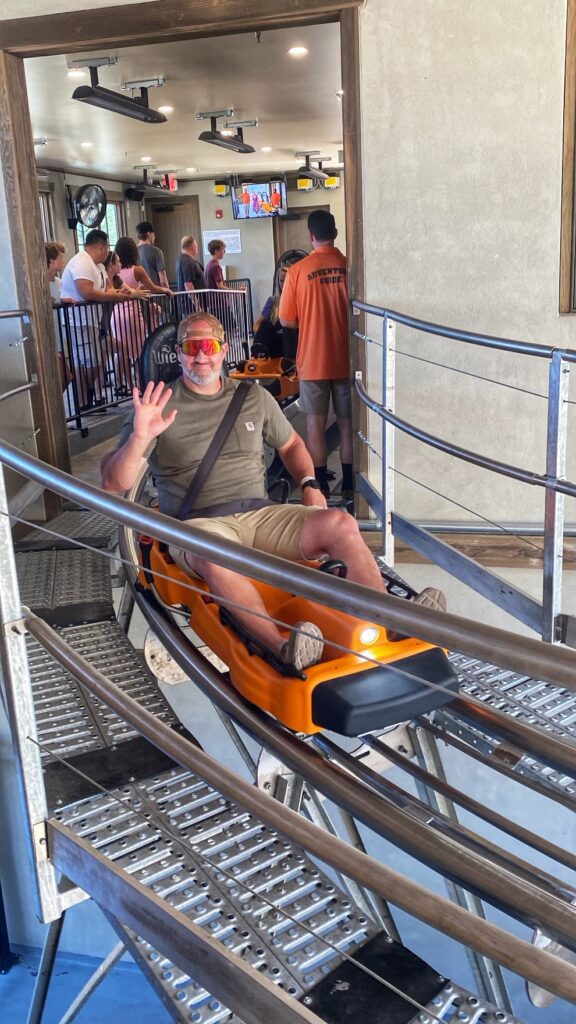 This really was fun for the whole family and so neat to experience it! Here are a few photos as the kids and James went – yes even for the "BIG" kids aka James it was so fun! You can go different speeds, and you are in control – I did try to go the scenic but the faster was so fun! It goes up to 27mph, so be ready!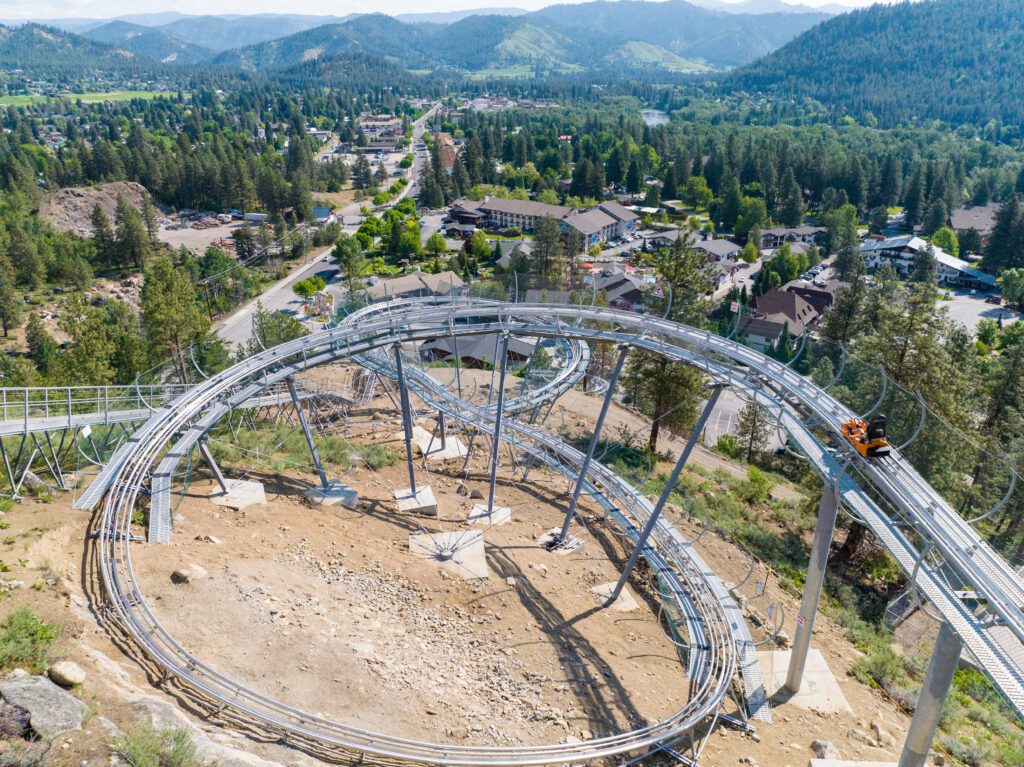 I wish this photo would show you just how amazing the views were, you will just have to experience it!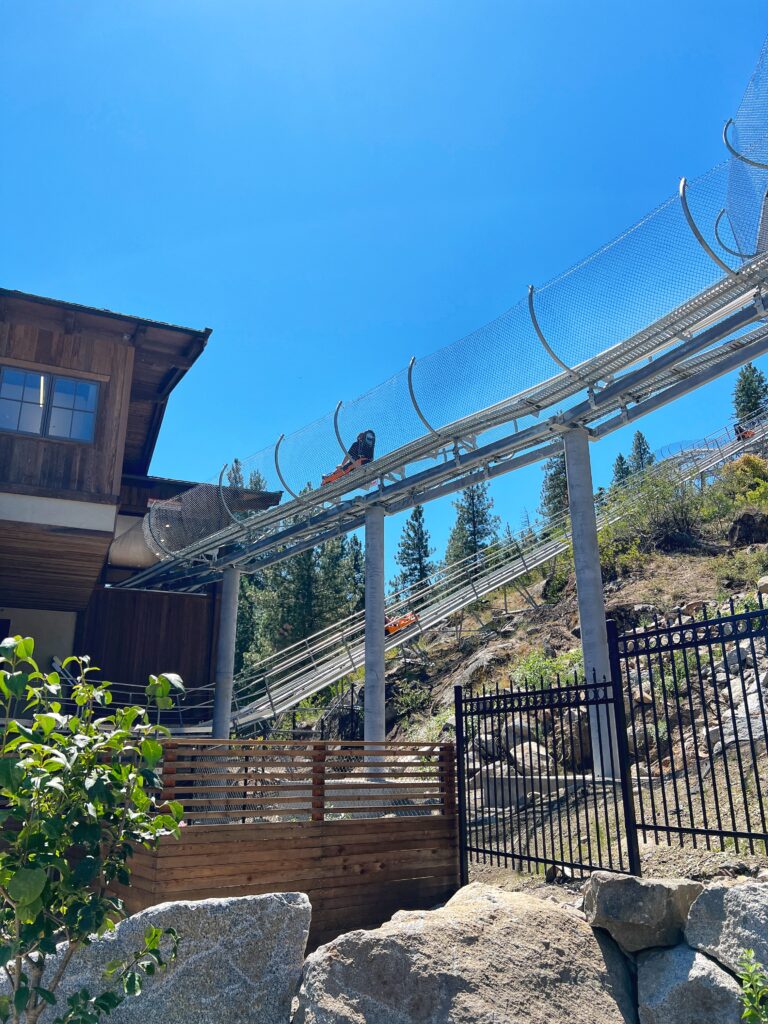 What goes up, must come down… now if you bought one of the Adventure Packs or 3 ride packs – you can go multiple times and its so worth it!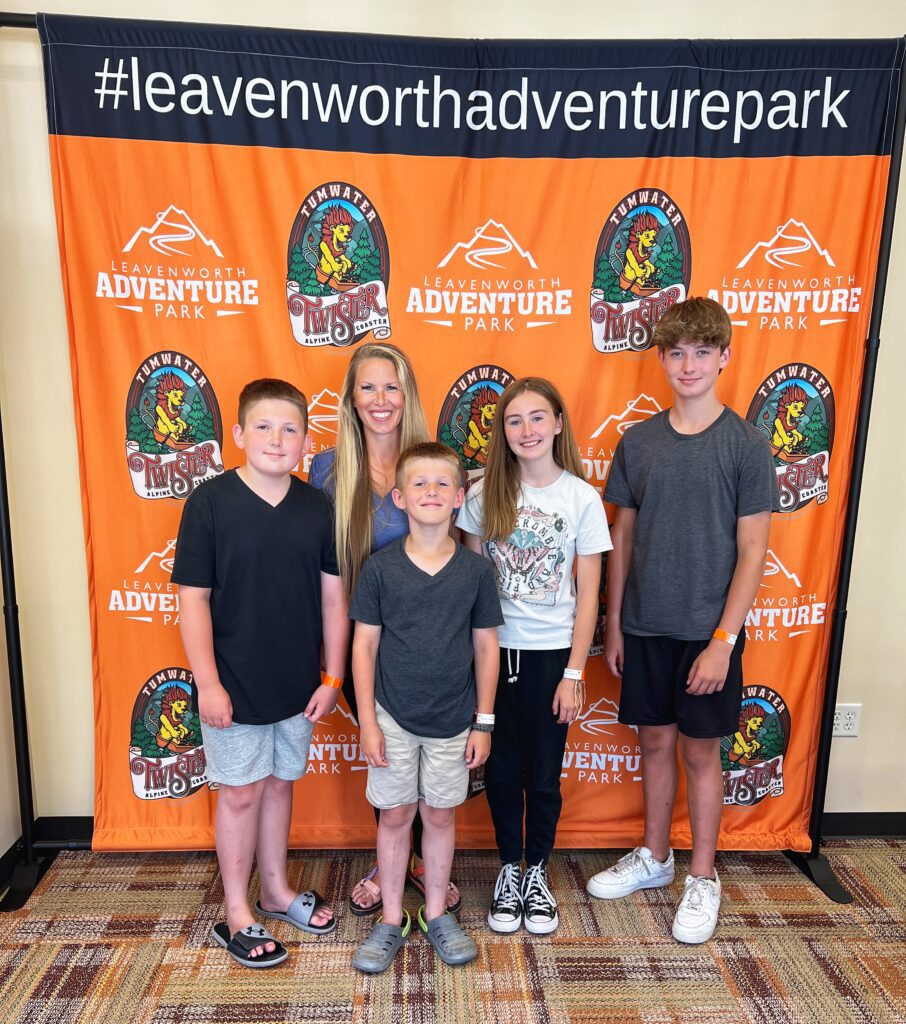 This is some happy kids, but guess what there is more fun to be had!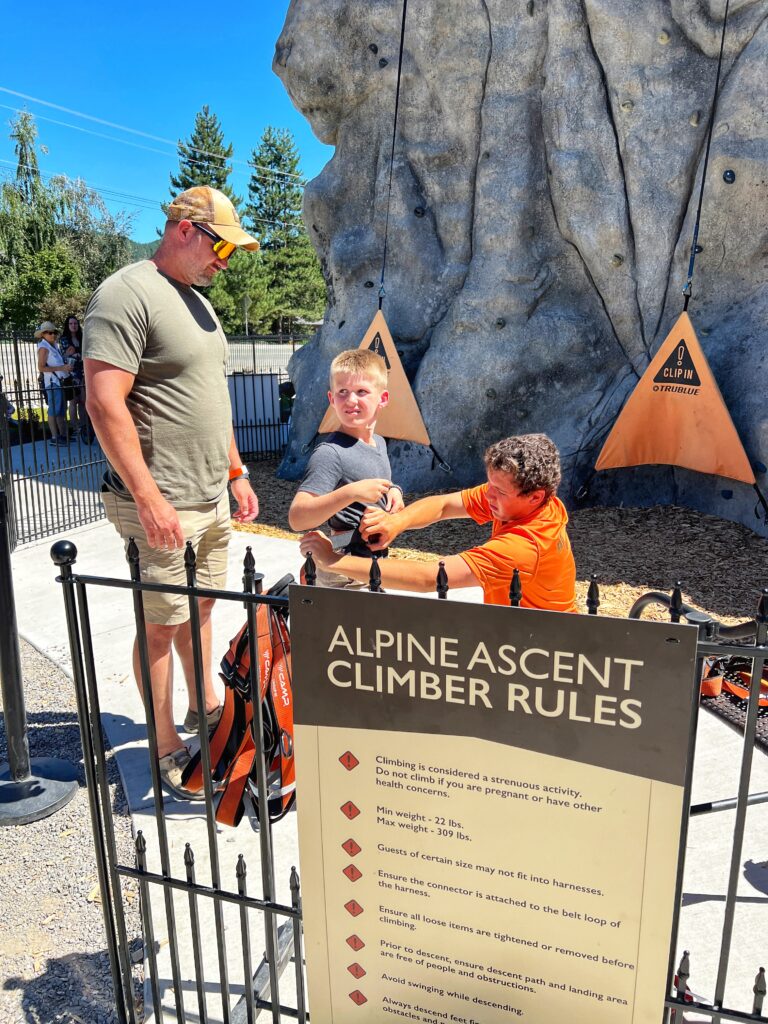 The Alpine Ascent was so awesome, the kids have been wanting to do rock climbing and this was a fun addition to add onto!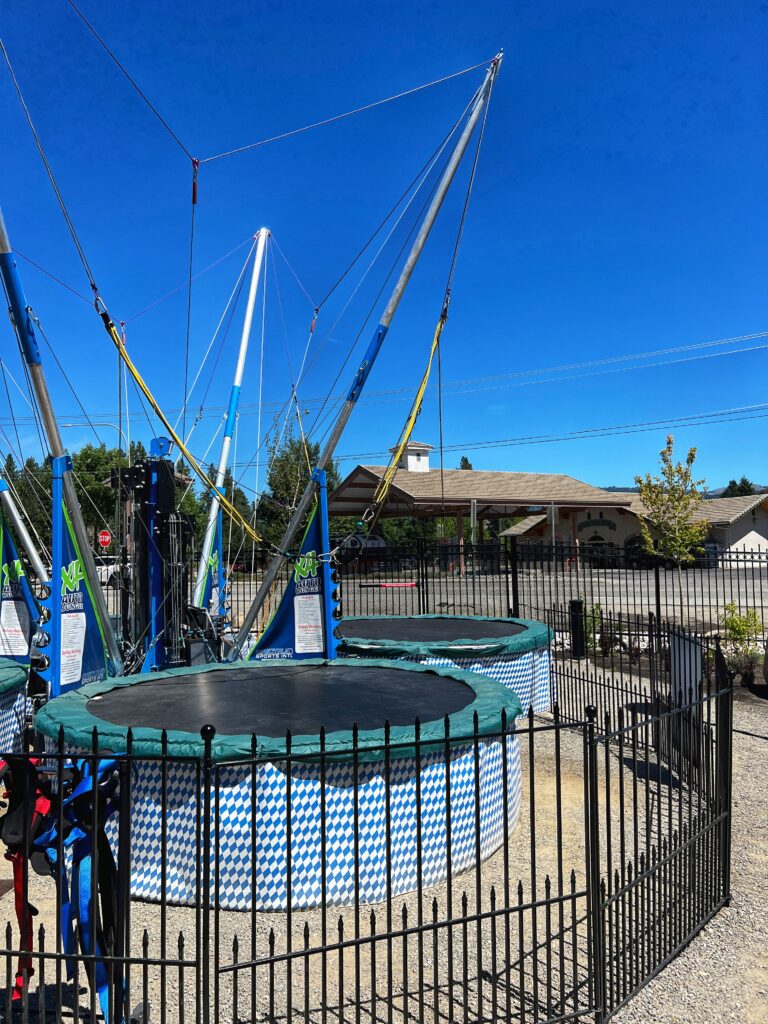 The kids have done bungee trampolines before, but this was a cool experience here! A must add and the employees were so helpful!
This was fun for kids young and old, we even saw some adults on! ( They do have size restrictions so check on that)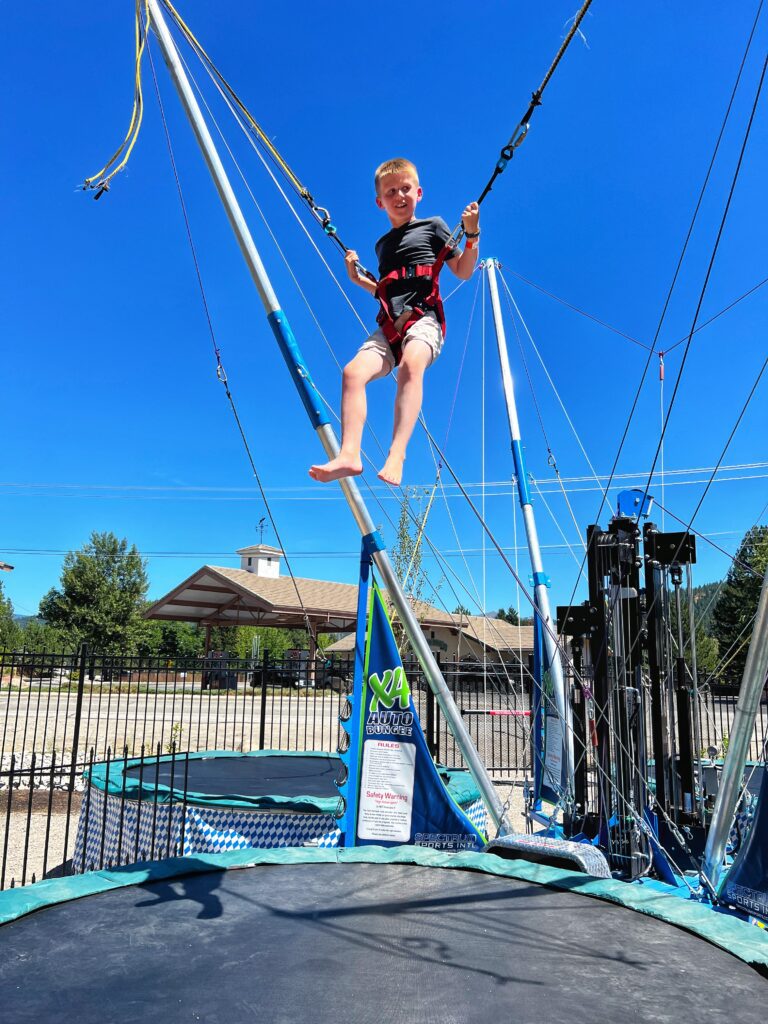 So much fun, but guess what there is still more!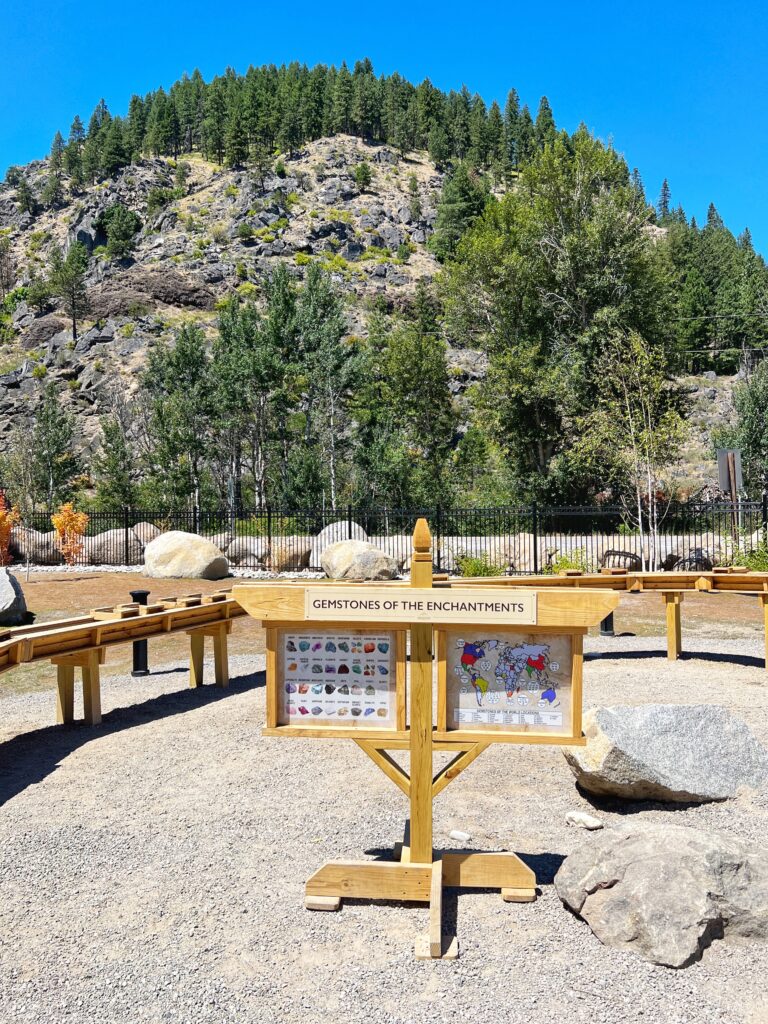 These kids are obsessed with all things rocks, gemstones and love to do mining! When I bought our tickets I missed adding the Gemstones of the Enchantments, but it was so easy to add on in the park and for $8 it was a deal they got soooo many stones!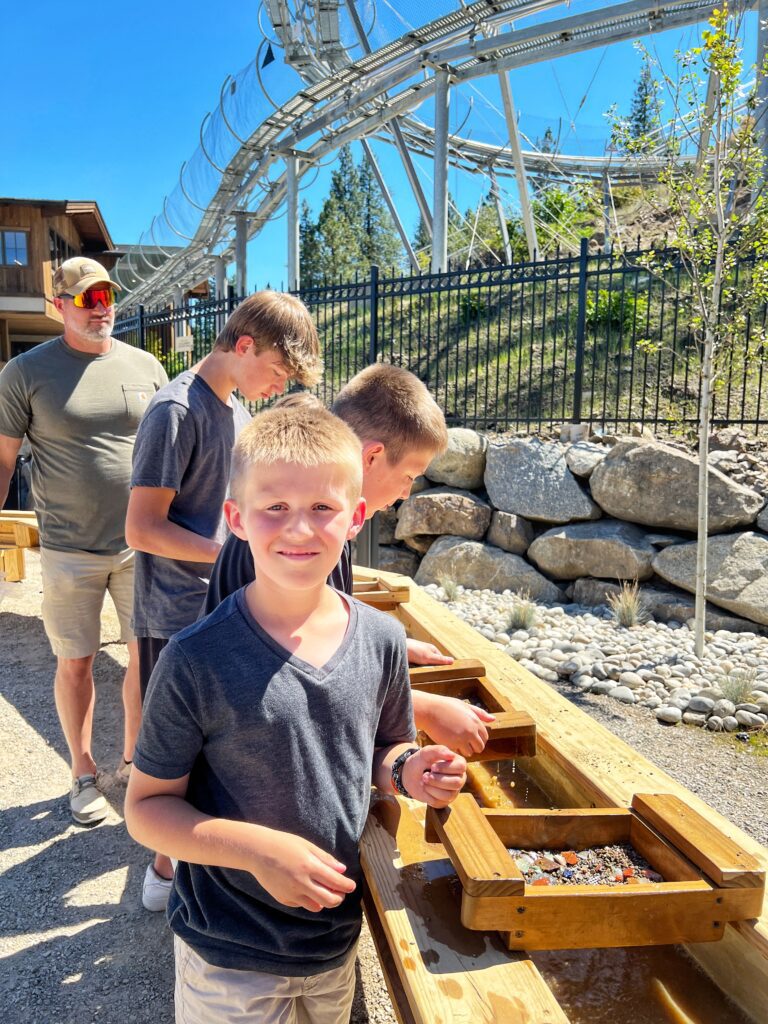 Look at all they got! Now, what did we think? We can't wait to come back in the winter! Yes they are open YEAR ROUND! The coaster is open rain, shine, and even snow! They do need to watch how much snow – but should always be open so always check online, and order your tickets! Can you imagine the view? We love coming all seasons to Leavenworth and even more excited to come back! Make sure to check out their site and book your trip! If you need a good hotel, and some fun things to do in Leavenworth check out my favorites below!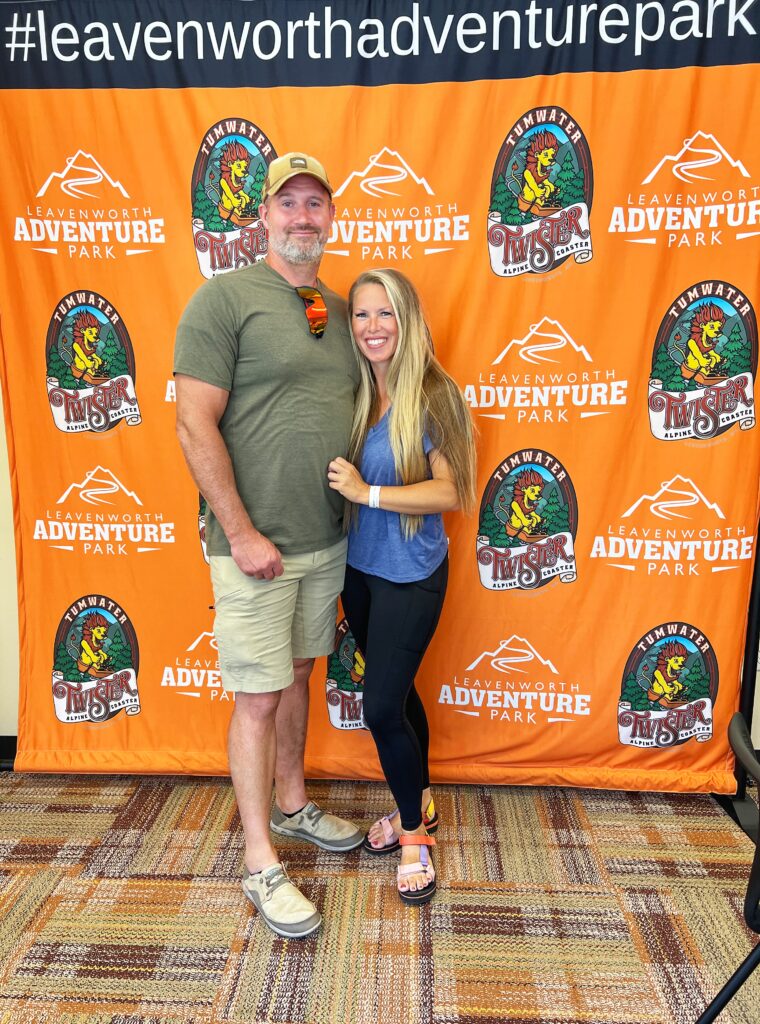 Now what are you most excited to do at Leavenworth Adventure Park?