What is better than a S'mores Night ? Well, surprising my parents with this new space! I am sharing all the details so you can do one too!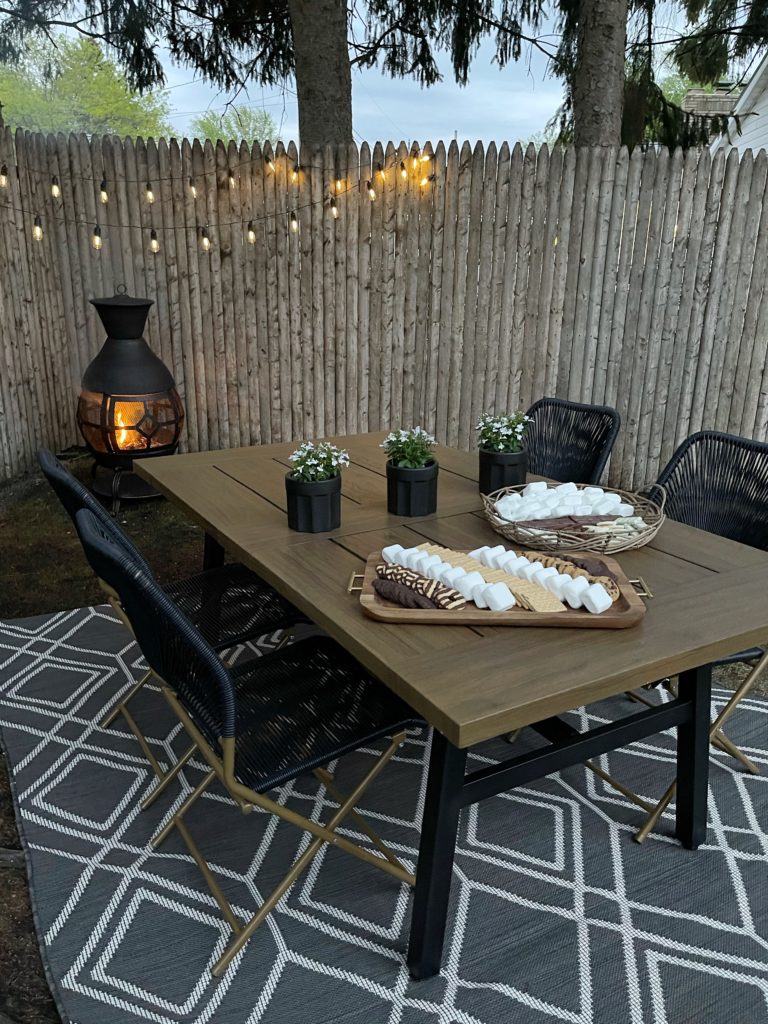 We go all out on s'mores nights, and this was no exception! You can see all the details of this space HERE.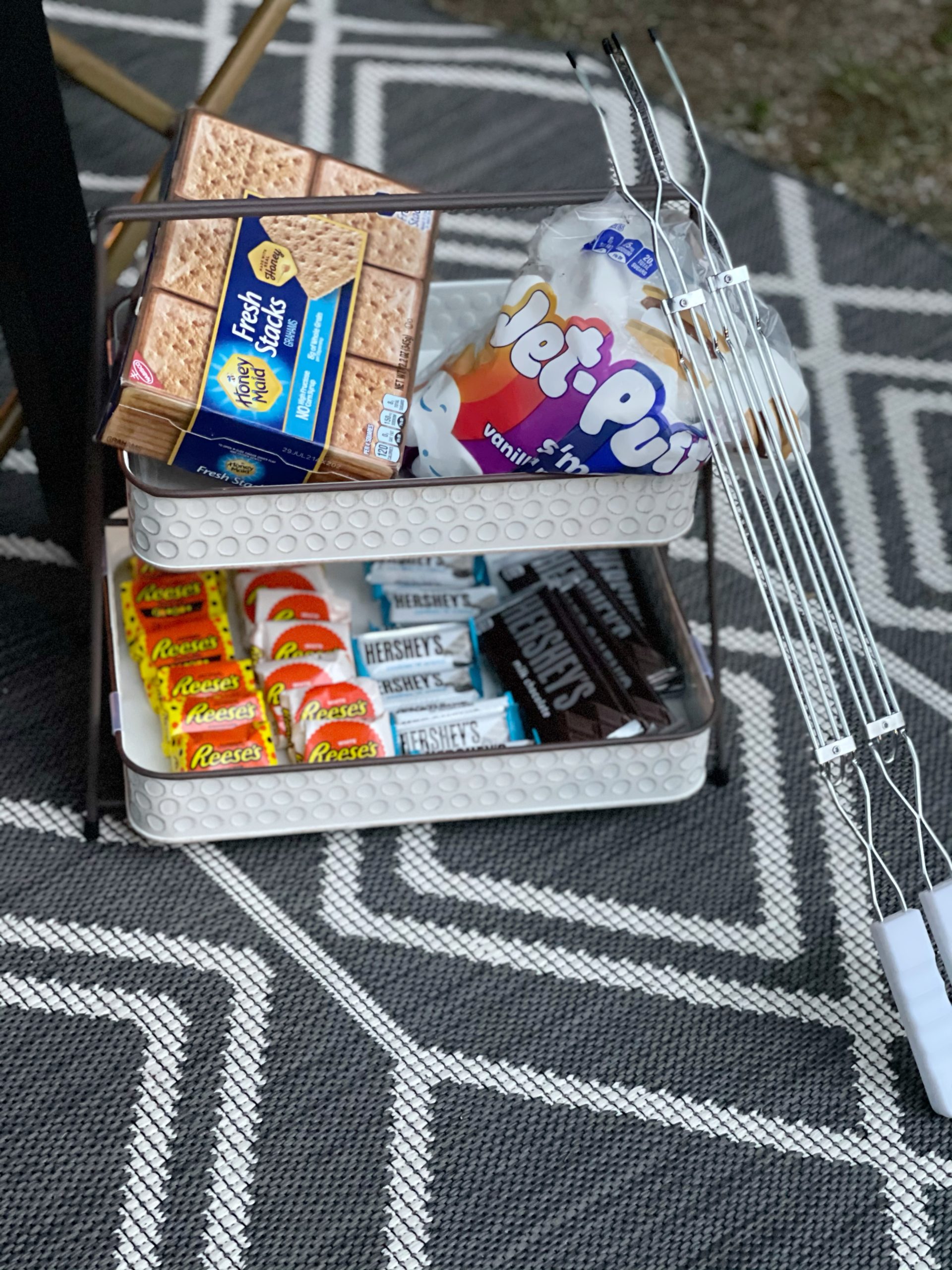 What is in the perfect S'more?
Really it is however you want it! For me though, I love a good cookie and a piece of chocolate or reeces – but let's not forget about the marshmallow!
When doing a s'more charcuterie – don't forget to find the perfect tray! I decided to use two different ones, honestly because I loved both trays! You can find them HERE and HERE.
What to buy ?
Find some good roasting sticks. HERE
A firepit, chiminea or anything really to roast marshmallows. HERE
S'more ingredients, I listed my favorites below just click on the images to shop!
Now that you have all the essentials it is time to roast your marshmallows and enjoy!
I loved being able to put this space together, and more than anything be able to enjoy it with my family. I hope this little space gets lots of use and my parents can enjoy many more summer nights roasting marshmallows and making s'mores!