Patriotic Decor – Fourth of July Table
Patriotic Decor is so fun, and we put together a fun Fourth of July Table! One of our favorite traditions is our breakfast and I will be sharing all about it today along with all the sources!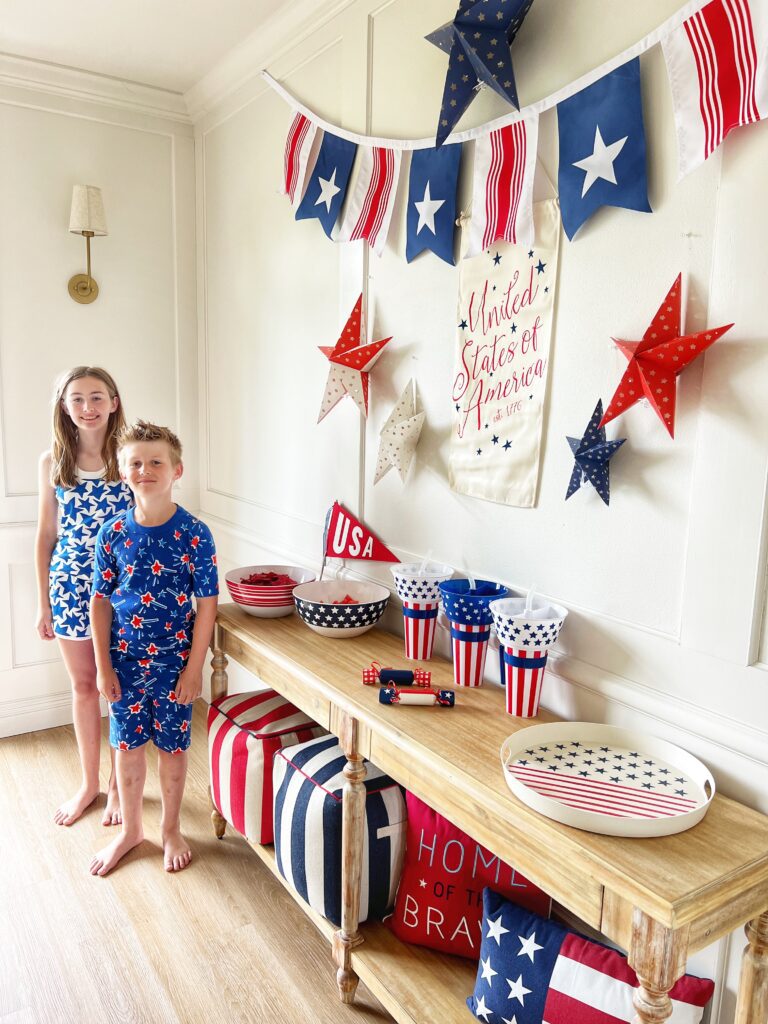 While our Patriotic breakfast is a tradition, another one is Hanna Anderrson Pajamas for every holiday! How cute are these Red, White, & Blue Pajamas!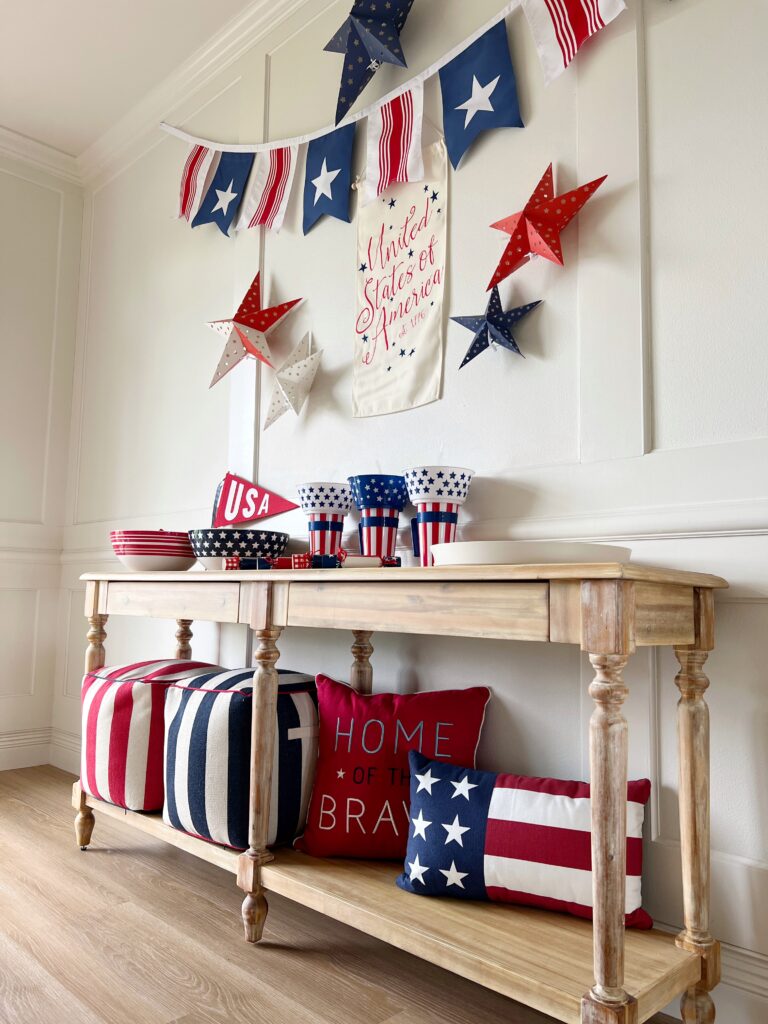 Of course we had to decorate, if you saw my "bins" of Patriotic decor you wouldn't think I needed anymore…but we found some adorable finds that I am so excited to share!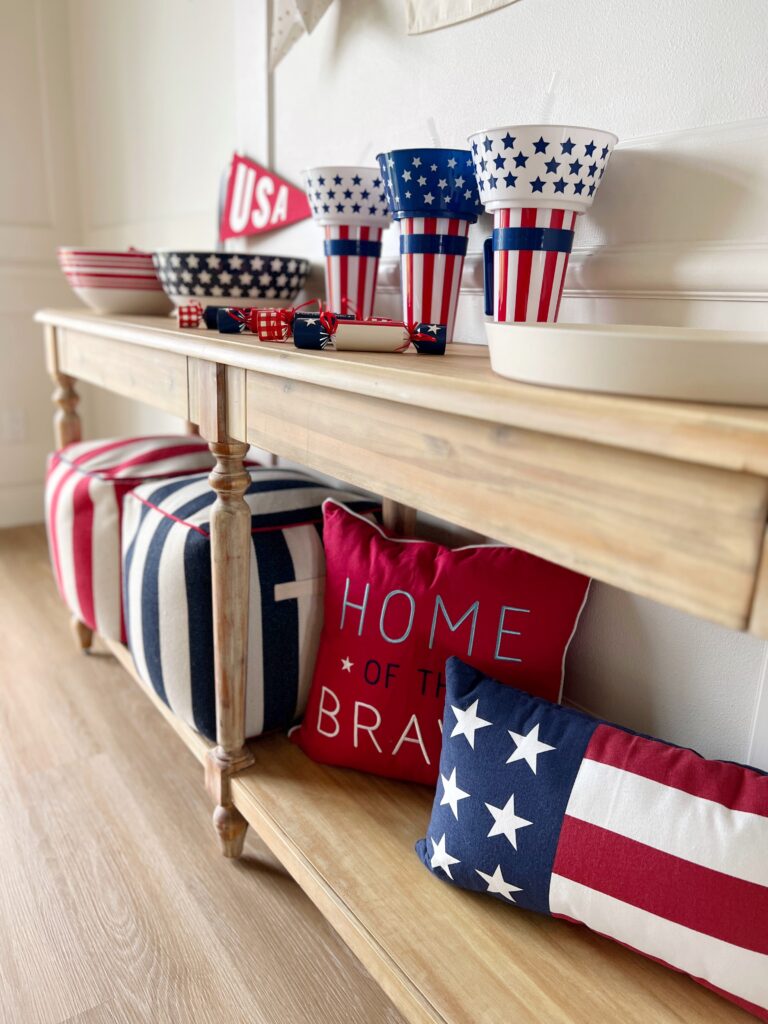 This foyer table is perfect for decorating, entertaining, and a classic!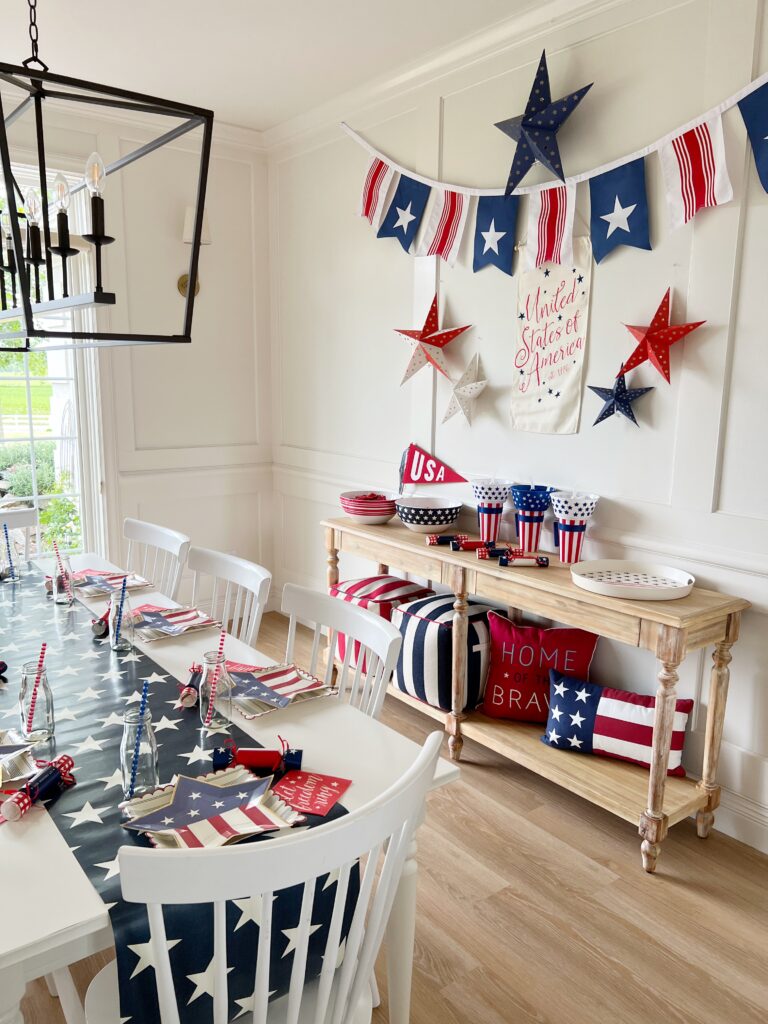 My minds eye has such cute decor, and you can find it all linked below! Warning – you will be hooked and want to buy all the things!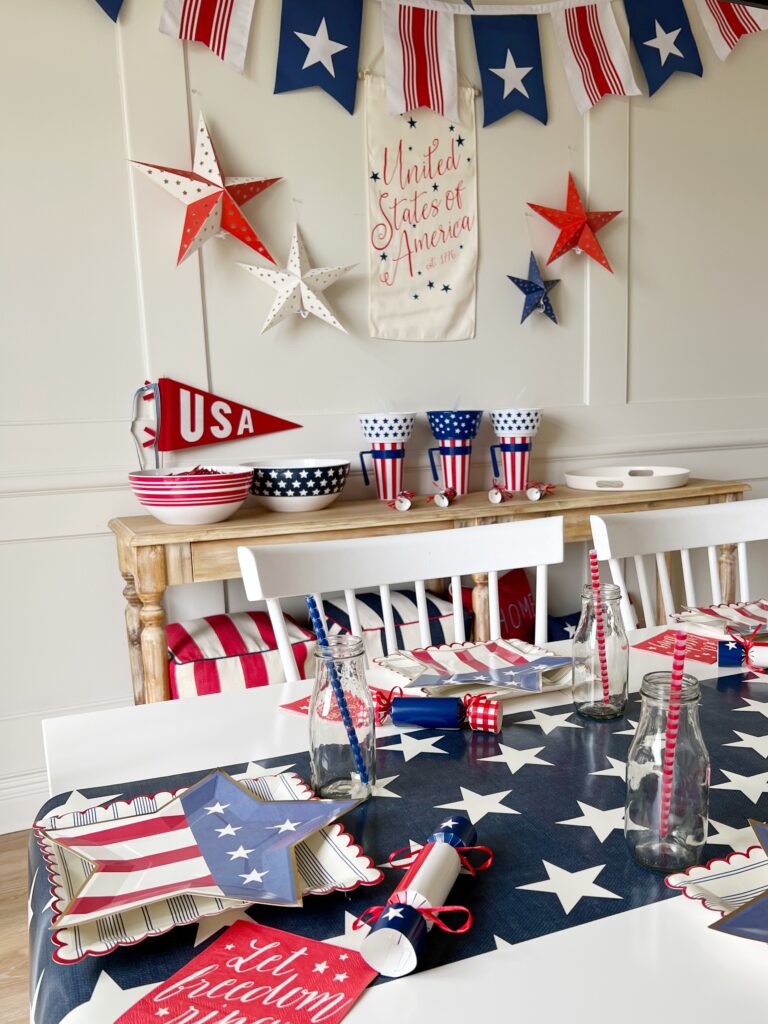 I can't tell you what my favorite piece is here, but the reusable straws are pretty awesome!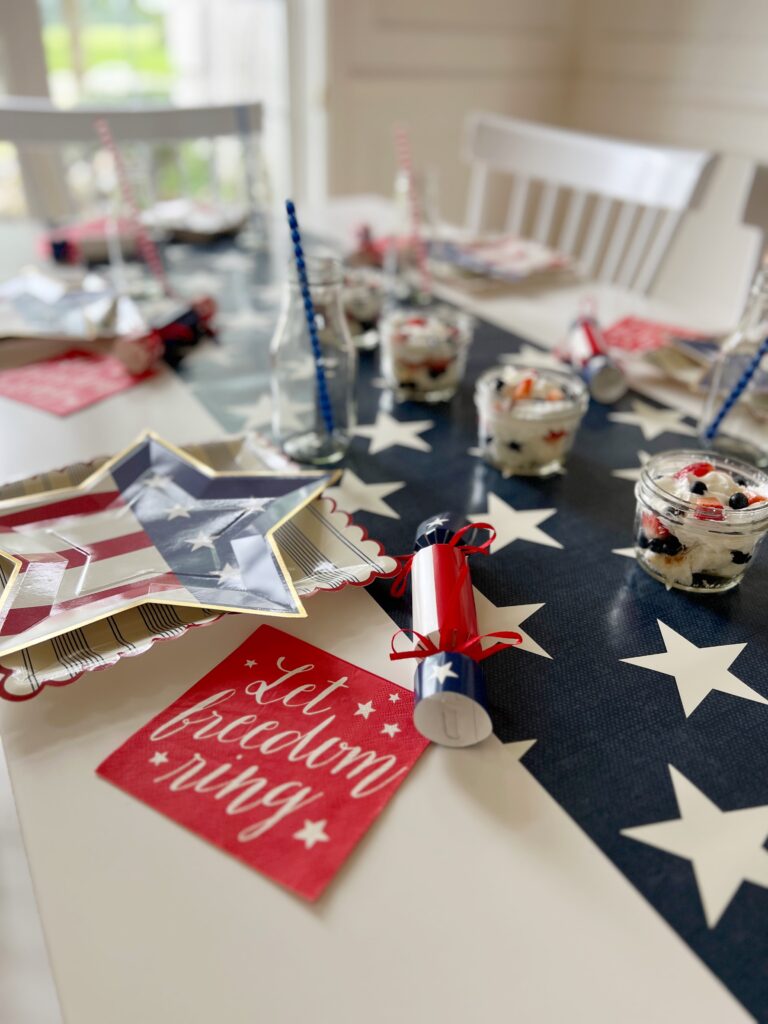 Let Freedom Ring, it sure doesn't get much more patriotic than these images!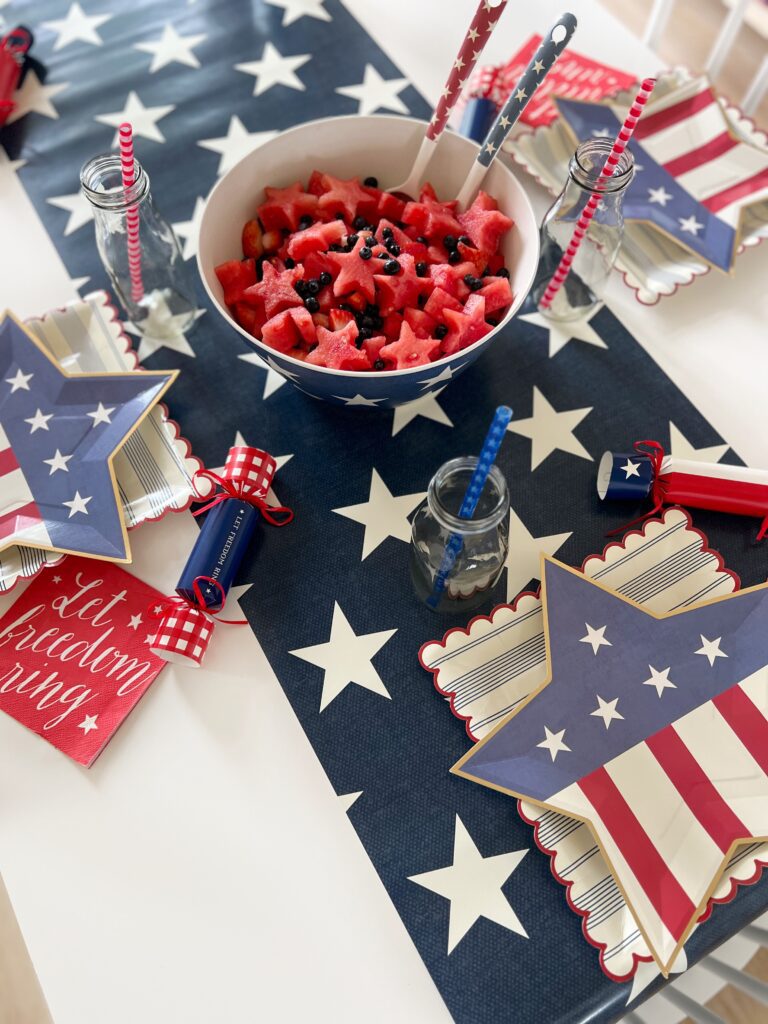 If you are wanting to do some patriotic food, we have our favorite breakfast tradition in these trifle jars! This watermelon, strawberry, and blueberry fruit salad is a hit with just cutting out stars with a cookie cutter gives it the perfect touch!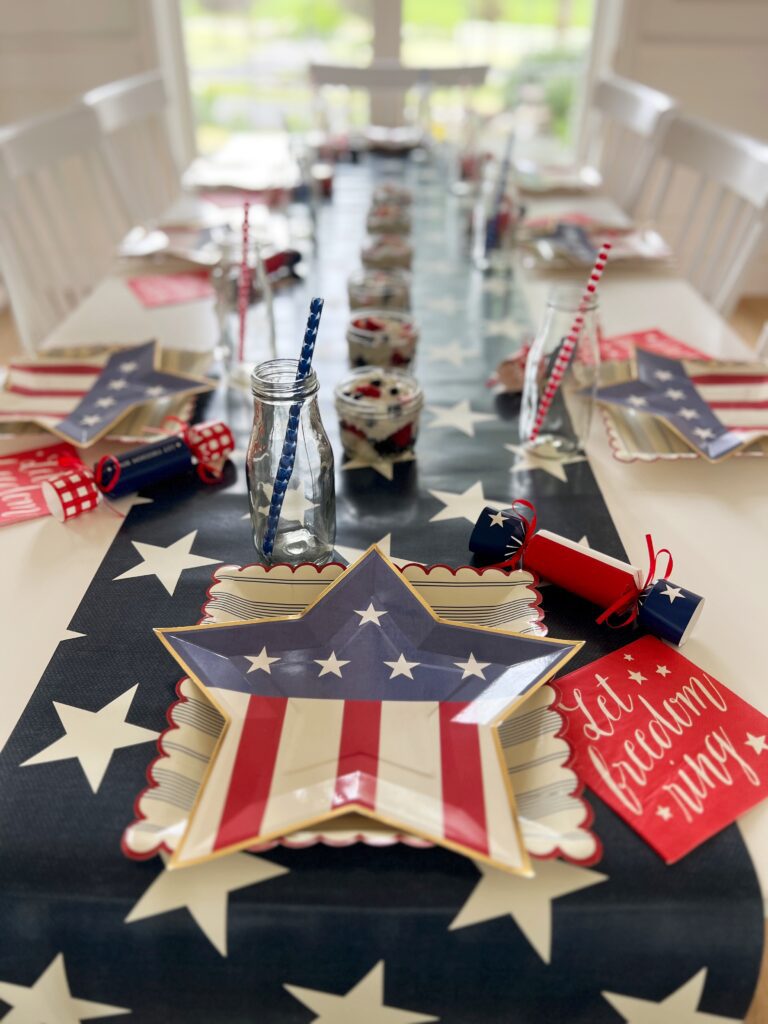 Here it is! We are all set for the Fourth of July, well maybe we will be recreating this for the day of… because well tradition but I thought it would be fun to give you some inspo before so you can shop and get set up too!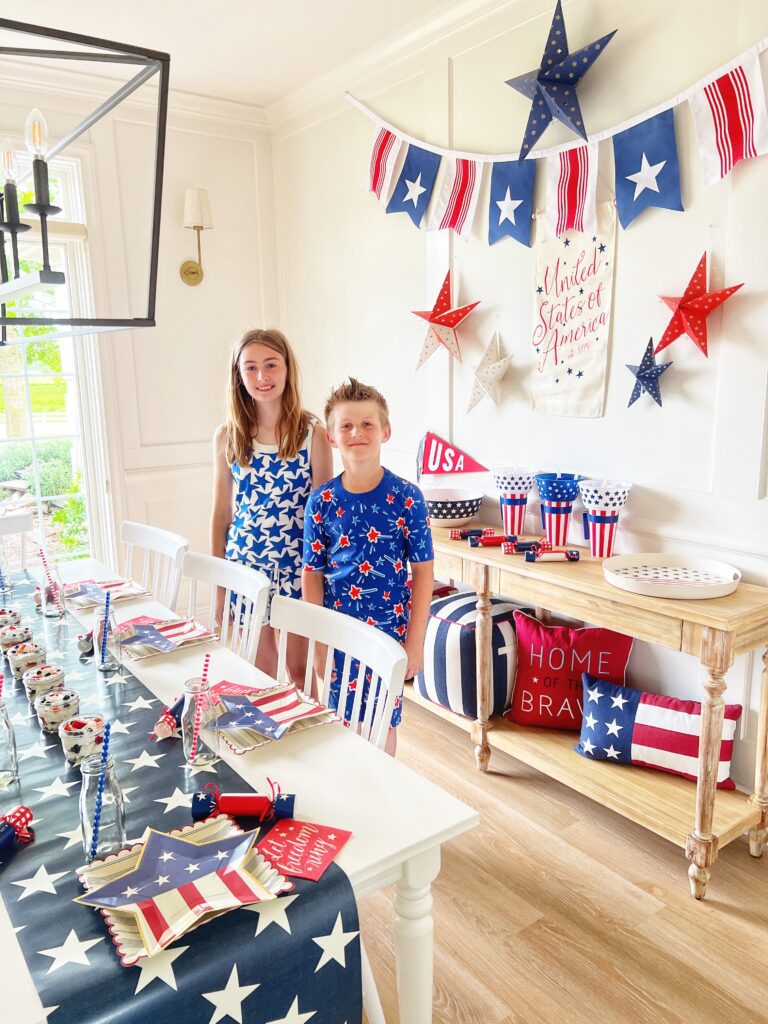 I hope you enjoyed seeing how we spend the Fourth of July, and don't miss the Outdoor Party Post and all the links below!
To SHOP the Patriotic Decor Fourth of July Table :
Hanna Andersson Kids Pajamas
Hanna Andersson Women's Pajamas
Hanging Stars
United States Banner
Flag Outdoor Pendant
USA Pendant
Stars and Stripes Tray
Fourth of July Crackers
Star Bowl
Star Table Runner
Flag Food & Drink cup
Wooden Foyer Table
Floors
White Table
White Chairs
Red Stripe Pouf – Old
Blue Stripe Pouf – Old
Home of the Brave Pillow – Old
Flag Pillow – Old