Clear Bubble Tent Party- Constellation
Clear Bubble Tent Party – Constellation is the theme we did! If you have been around its my sons favorite and when I found matching Hanna Andersson Pajamas I knew it was a must for a staycation!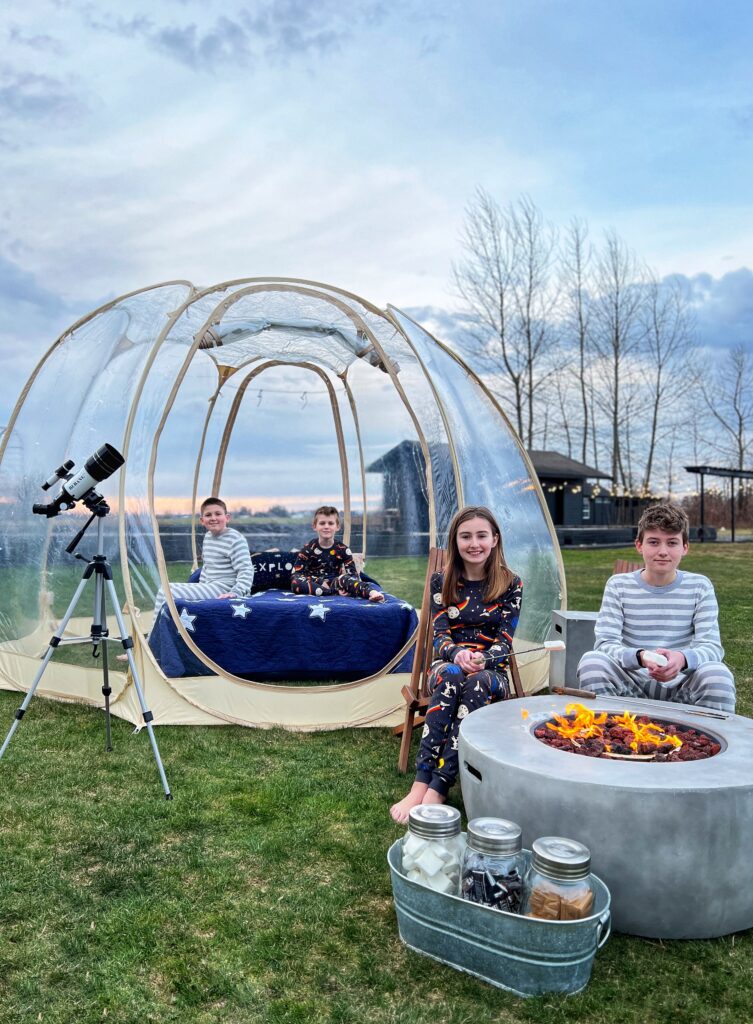 We planned to do a birthday party for Koen out in the tent, and under the stars but we went to a special place and saw them. Saving this idea for later and it was the perfect staycation, but we will probably do a party with friends for the next one!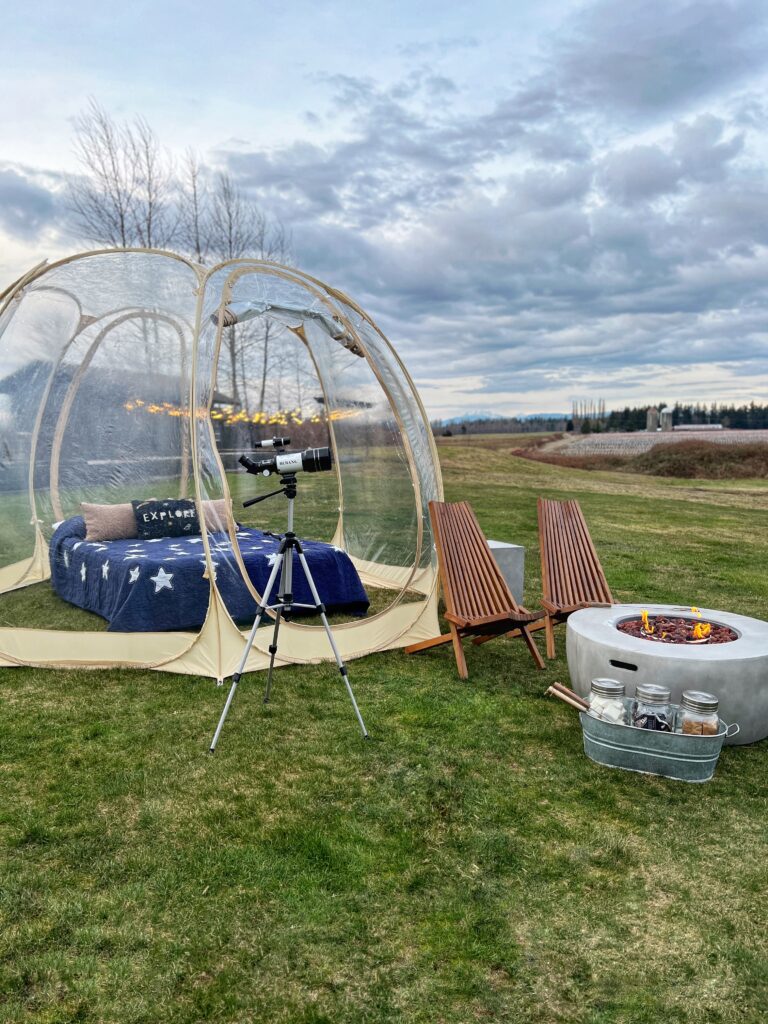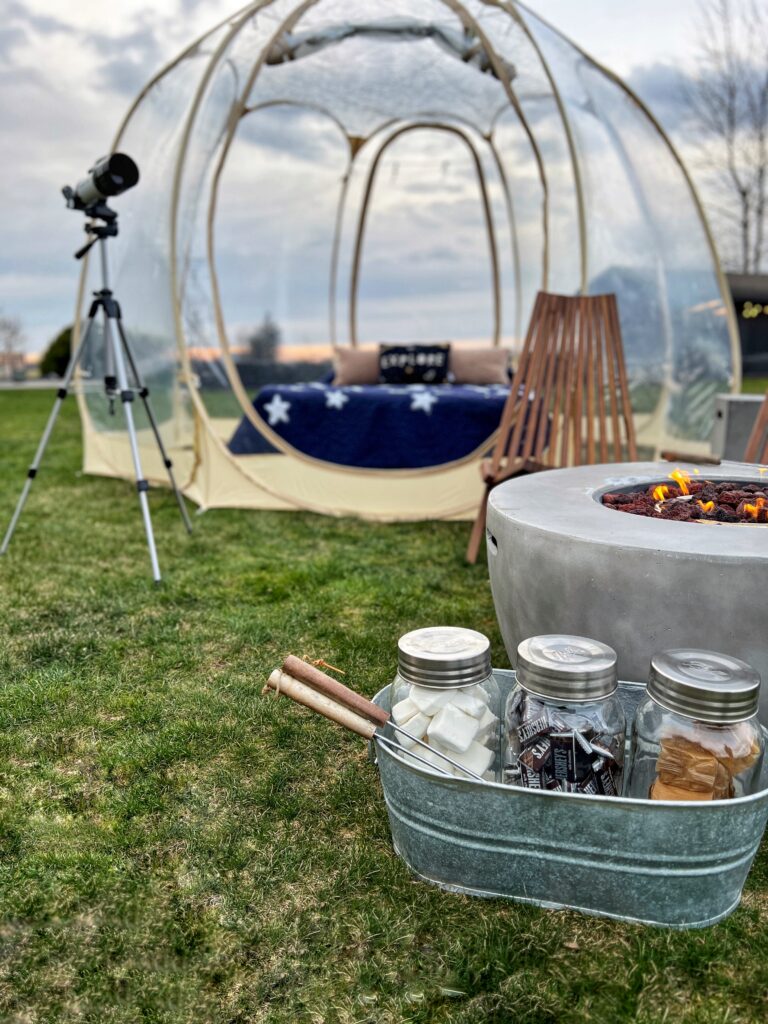 It was in the 40's so cozy pajamas and smore's were a must! The clear bubble tent helped keep the kids warm we wanted to put the firepit inside but wasn't sure it was a good idea.. what do you think?
Reading time turned into endless giggles, who knew how much star and constellation books can be funny.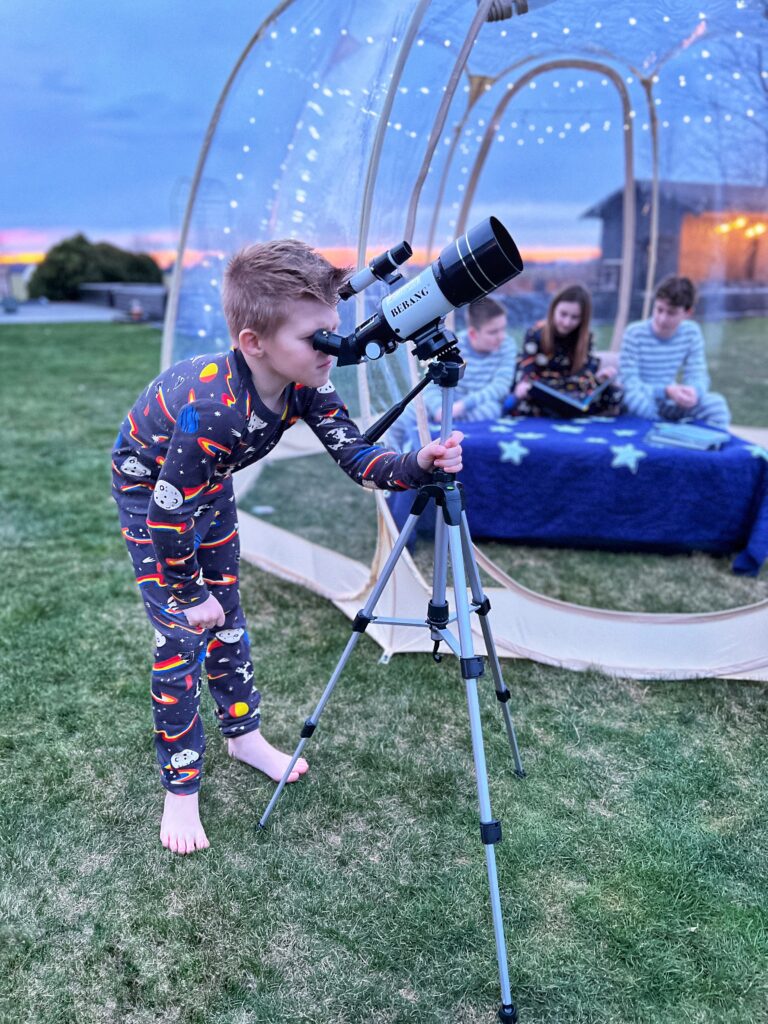 This telescope has been a hit, but those pjs just get me!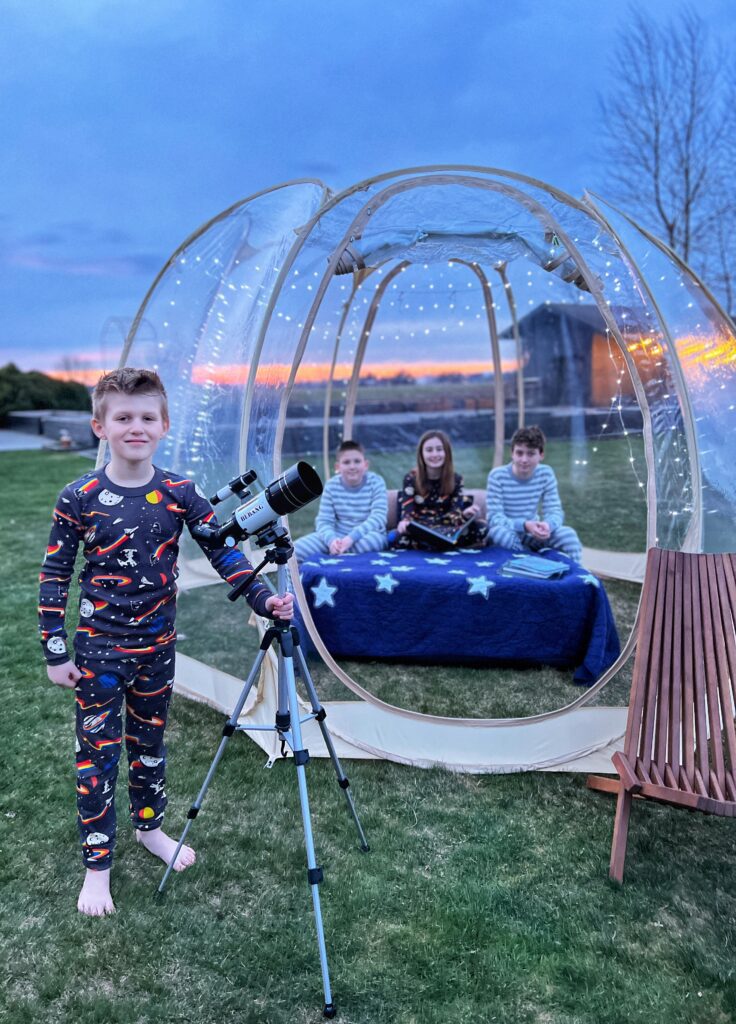 This summer the kids are going to request this night on repeat, and the best part you don't need a fancy tent … they love just laying on the trampoline or you can even use some sheets and make a tent if you don't have one!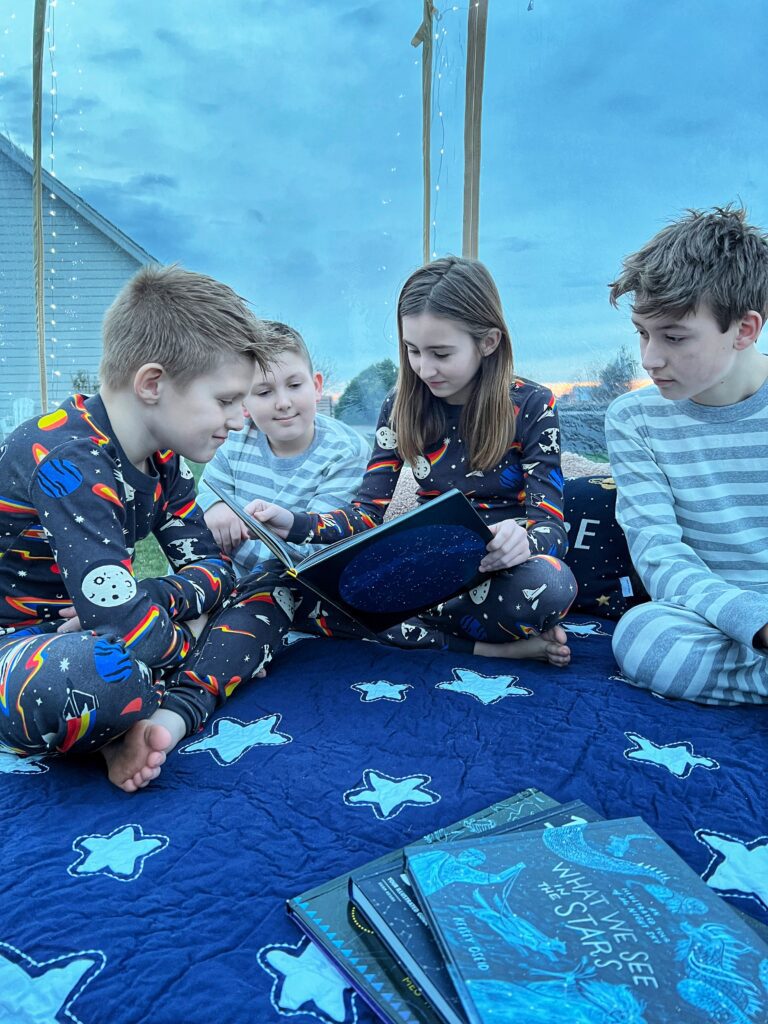 We are loving all these books, and you can find them all linked below.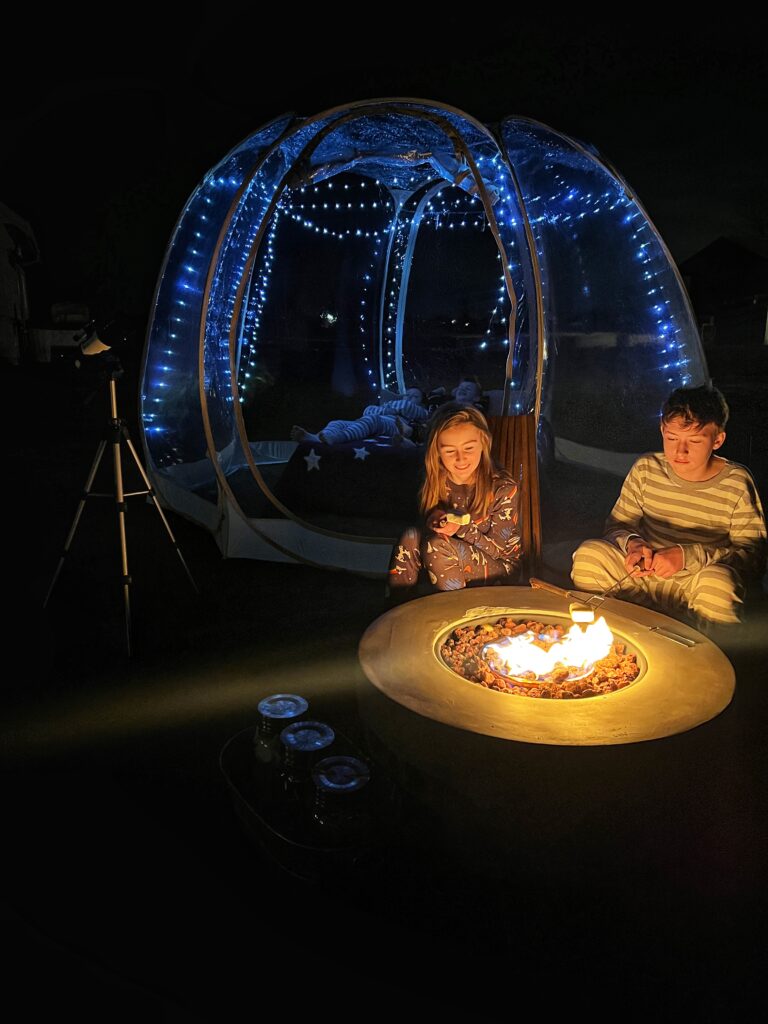 This night I will always cherish and look forward to many more!
Just seeing these I can hear the giggles and the JOY. Now as I save these pajamas as they outgrow them I will be reminded of this day and share the story with grandkids one day!
If you are looking for the best pajamas that will grow with your kids, and even into adults and be there to pass down as hand me downs make sure to check out Hanna Andersson. I hope you enjoyed seeing this and got some ideas for just a simple night looking at the stars – you can make it as grand as you want. Just soak up that time!
Clear Bubble Tent Party – Shop This Post :
Space Pajamas
Stripe Pajamas
Bubble Tent
Telescope
Firepit
Smore's Jars
Bin for Smore's
Wooden Chairs
Star Bedding
Cozy Pillow
Air Mattress