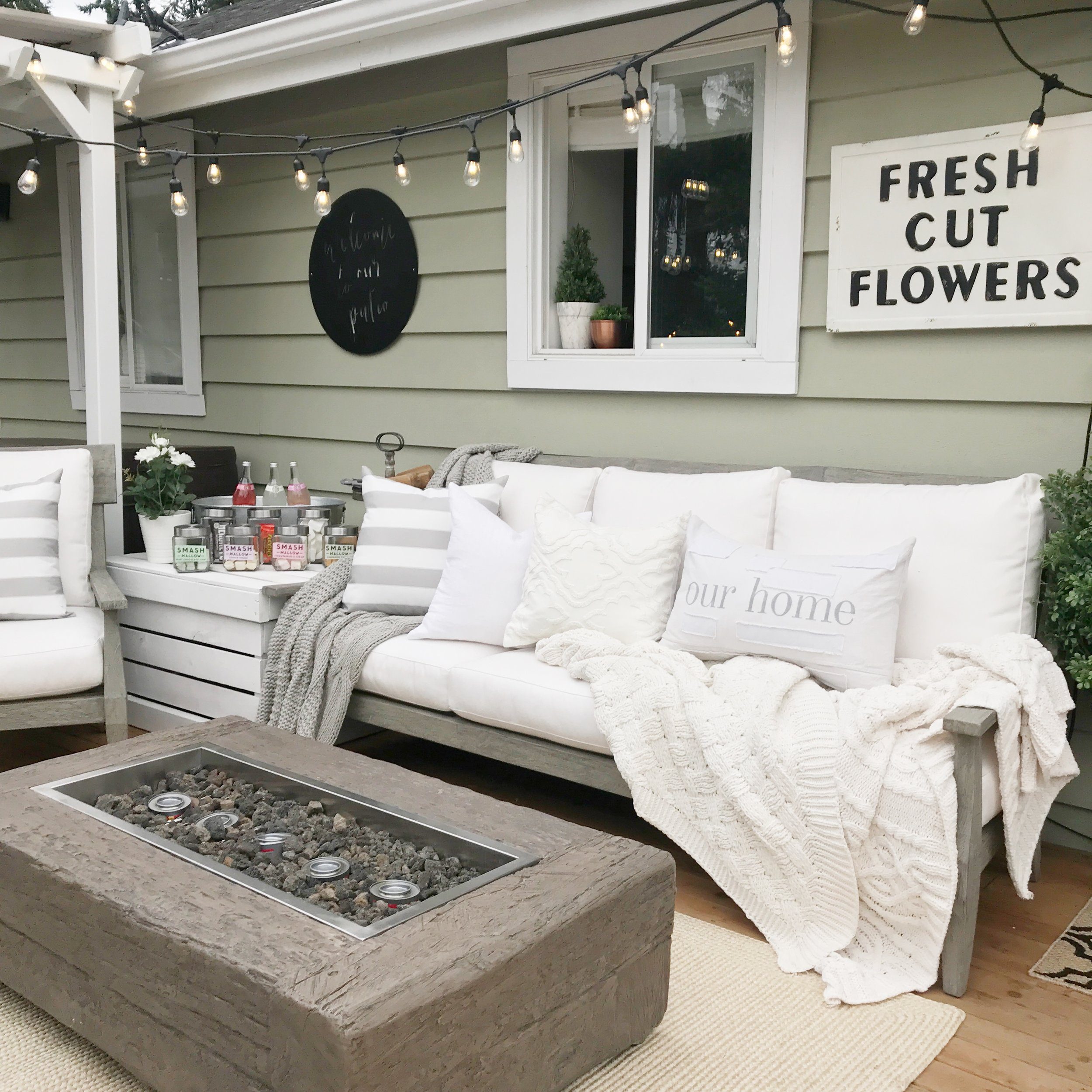 One of our favorite things to do as a family is hang out together and what better than being outside and having S'mores! We will be showing how we do s'mores, and all the fun ways to have them! I also want to let you know how we make the most out of this space and all the details.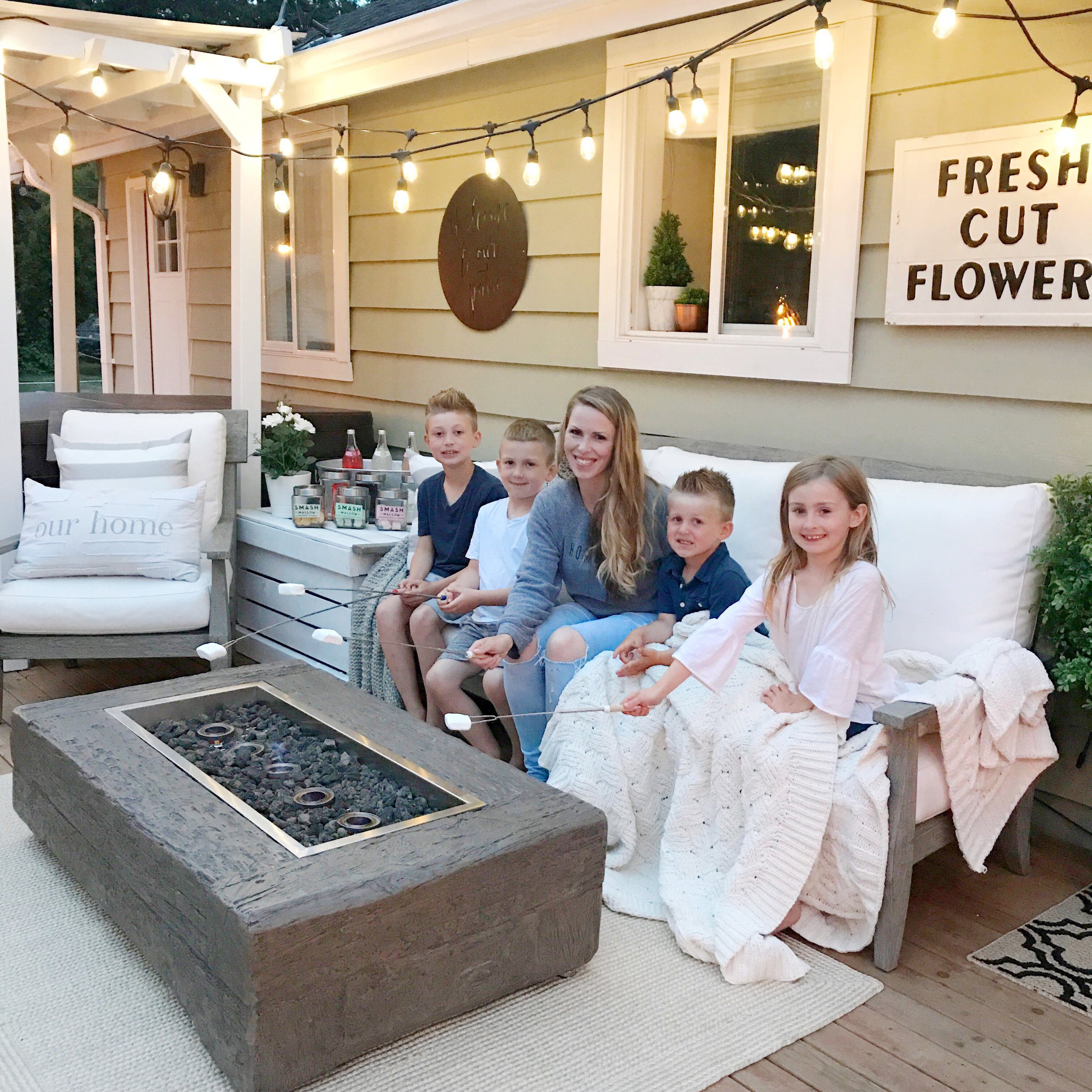 What makes our space so enjoyable is our new outdoor Adones Sofa from Arhaus. I think the kids like the natural log fire pit the most! I really love it since we don't smell like smoke from a fire each night, but you do have that option with it.
Starting off your S'mores you have to know how you like them! My favorite is golden, while some like them crispy!
What is your favorite?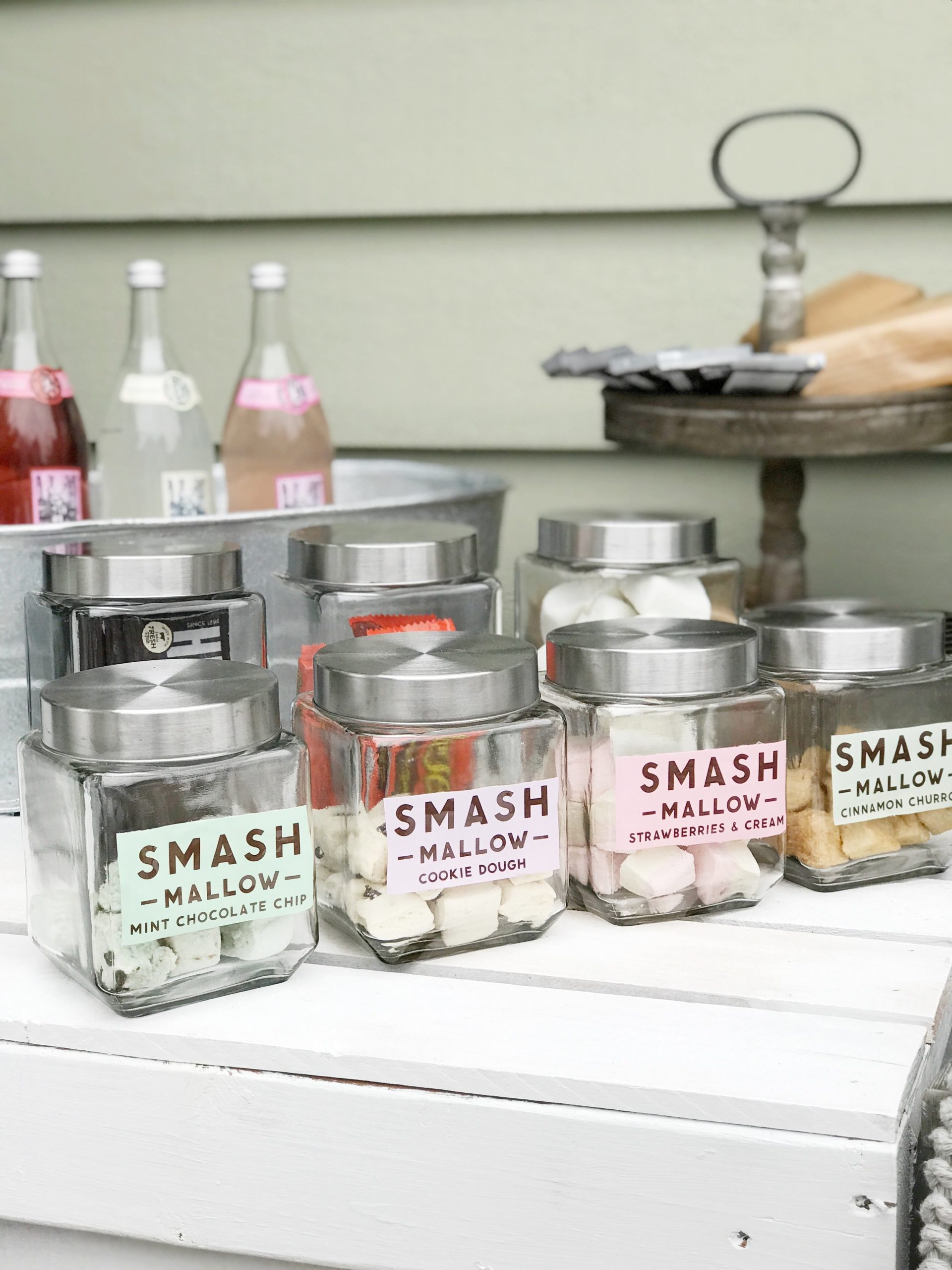 My kids love to have "special" S'mores and these Smash Mallows are such a fun treat! Its a toss up on what their favorite is, they don't have one they don't like.
There are so many options on what to put on a s'more, sometimes we like to be crazy and use cookies instead of graham crackers!
Here are some of our favorite things to put in S'mores besides marshmallows:
Reeces Cups
Any Chocolate Bar, including kitkat, snickers ect.
Cookie Butter
Nutella
Caramel
Bacon + chocolate
*If you have something else you like to try leave a comment below so we can try it!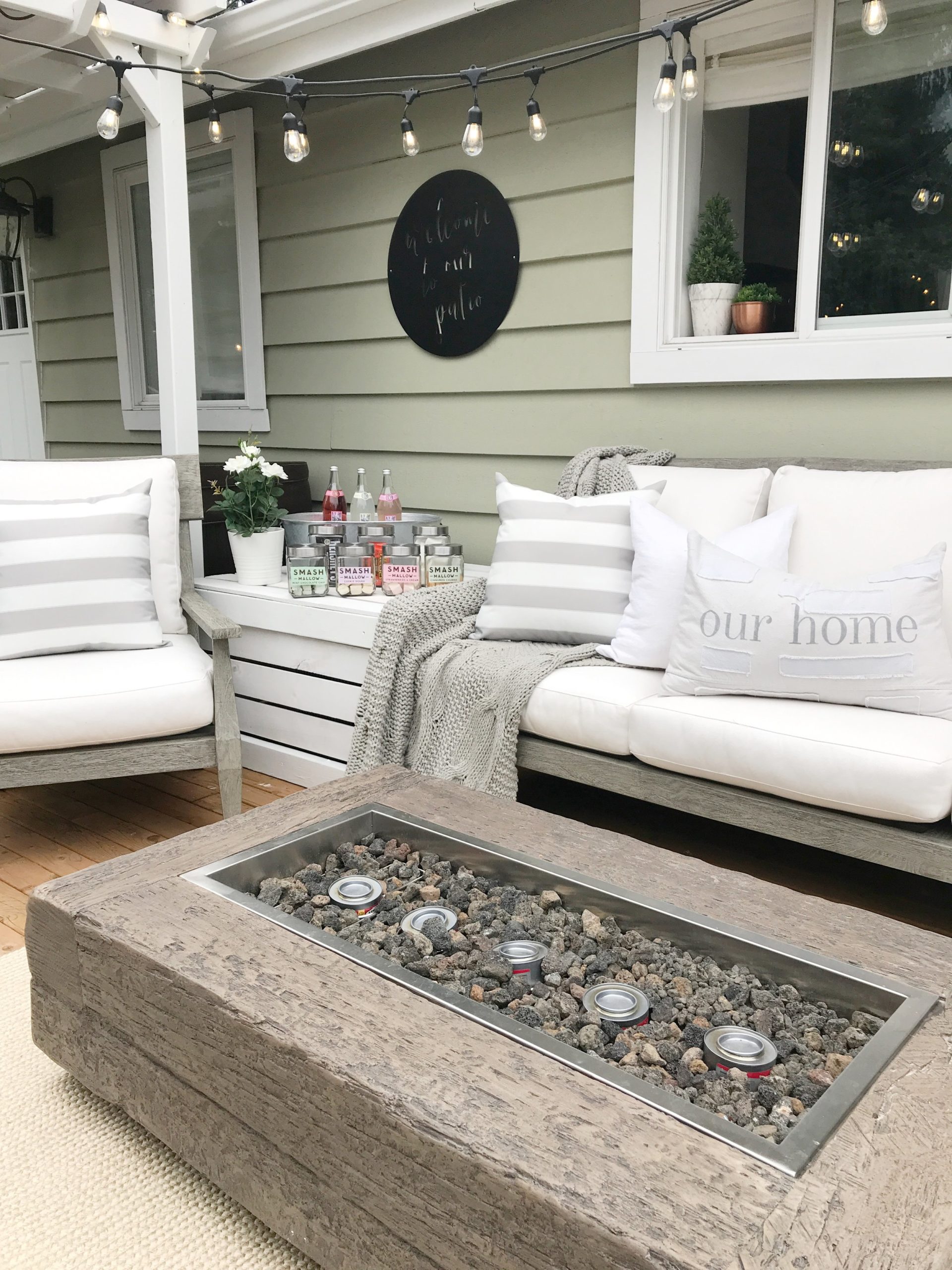 I love to make our outdoors just as inviting as our indoors, and this Adones Sofa and Chair really help us make our space feel like an addition to our home and something we can always enjoy year round. I get so many questions on this firepit, I love how it has the options for the fuel cans and firewood!
I always get lots of questions on how we can do all white? The answer is purchasing items that are EASY to clean and I can let you know this holds up to the test and always looks like new! You can read more about them HERE.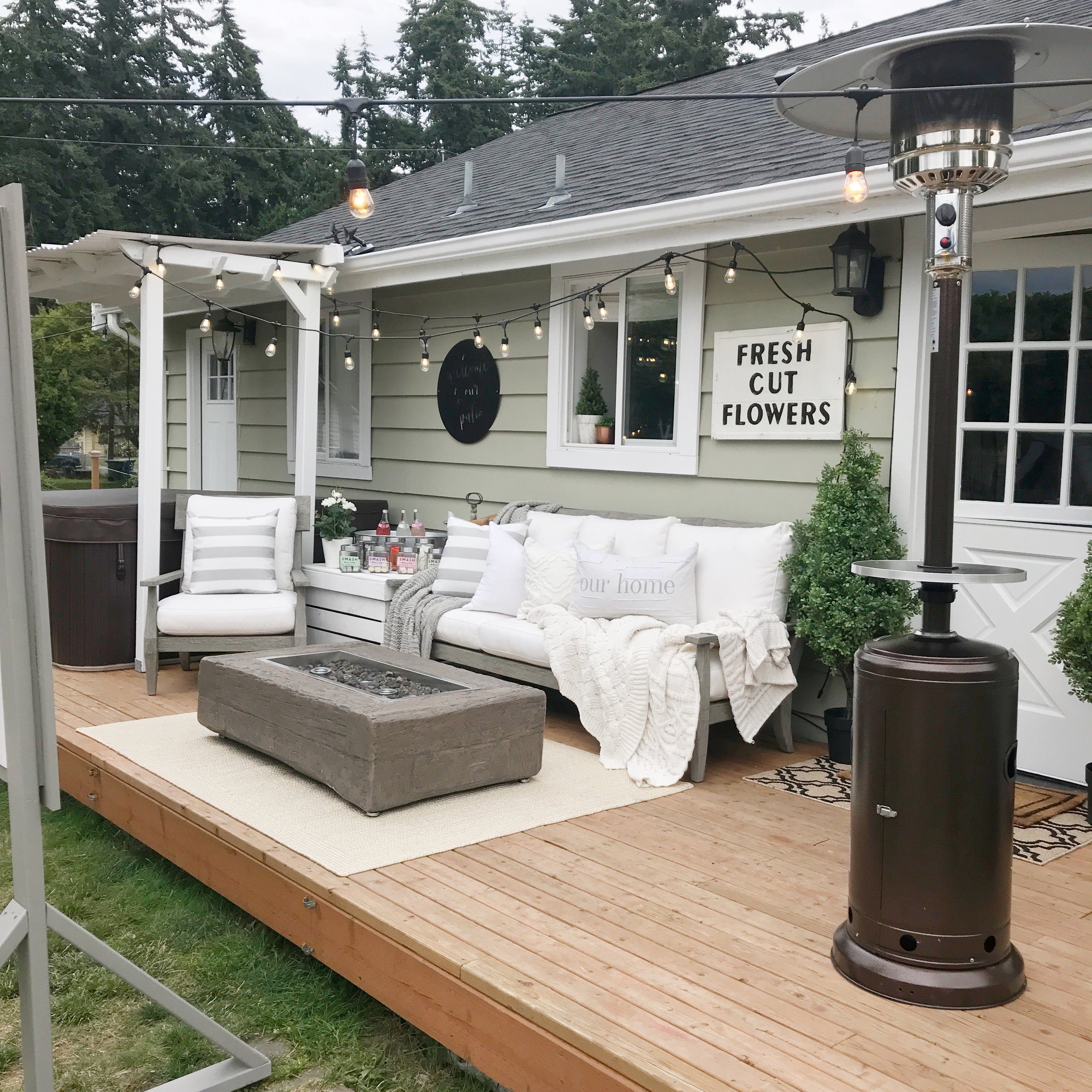 I hope you loved looking into our little addition to our home, its nice to have another space we can enjoy. Make sure to keep following along we have some fun projects for this spot coming up, along with a tutorial for our DIY movie screen!
SOURCES :
Arhaus : Adones Sofa , Adones Chair, Fire pit
Joss and Main : Pillows, Heater
Lights : Bright Tech Shop
Fresh Cut Flowers Sign : Molly & Kate
Three Tiered Tray : Curtis Creation
Blankets : Purple Rose Home
Home Pillow : With Lavender and Grace
Welcome to our Porch Sign : Vintage Metal Co