Lawn Care with Hart Tools
Have you ever mowed your lawn with a battery operated lawn mower? We are going to let you know how it is, and our thoughts!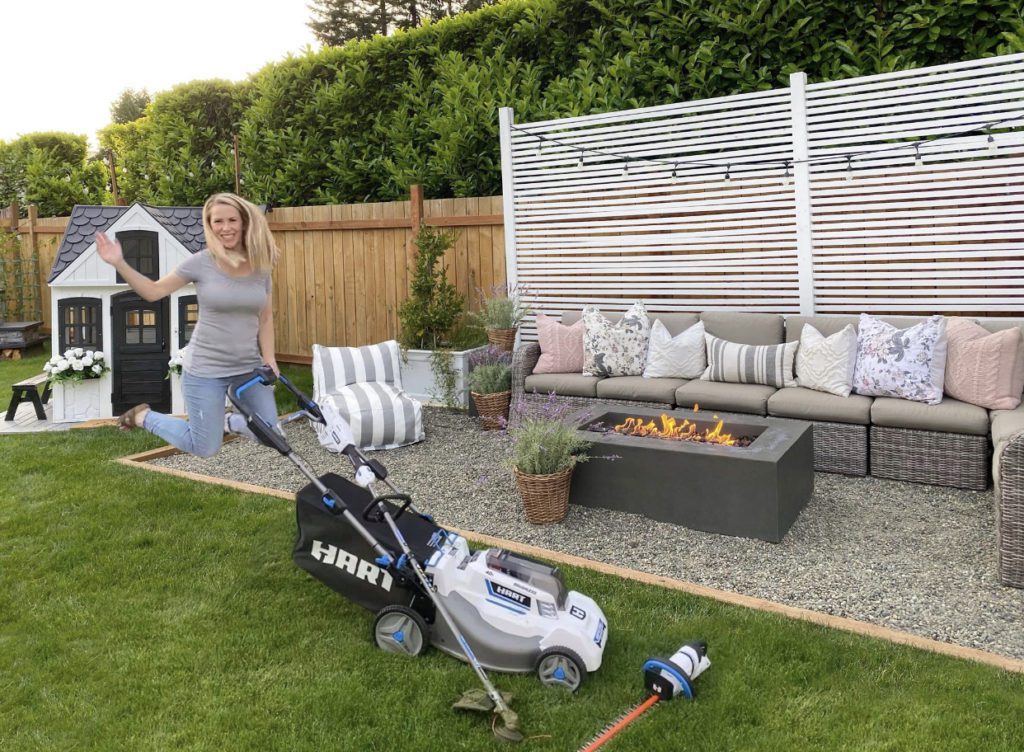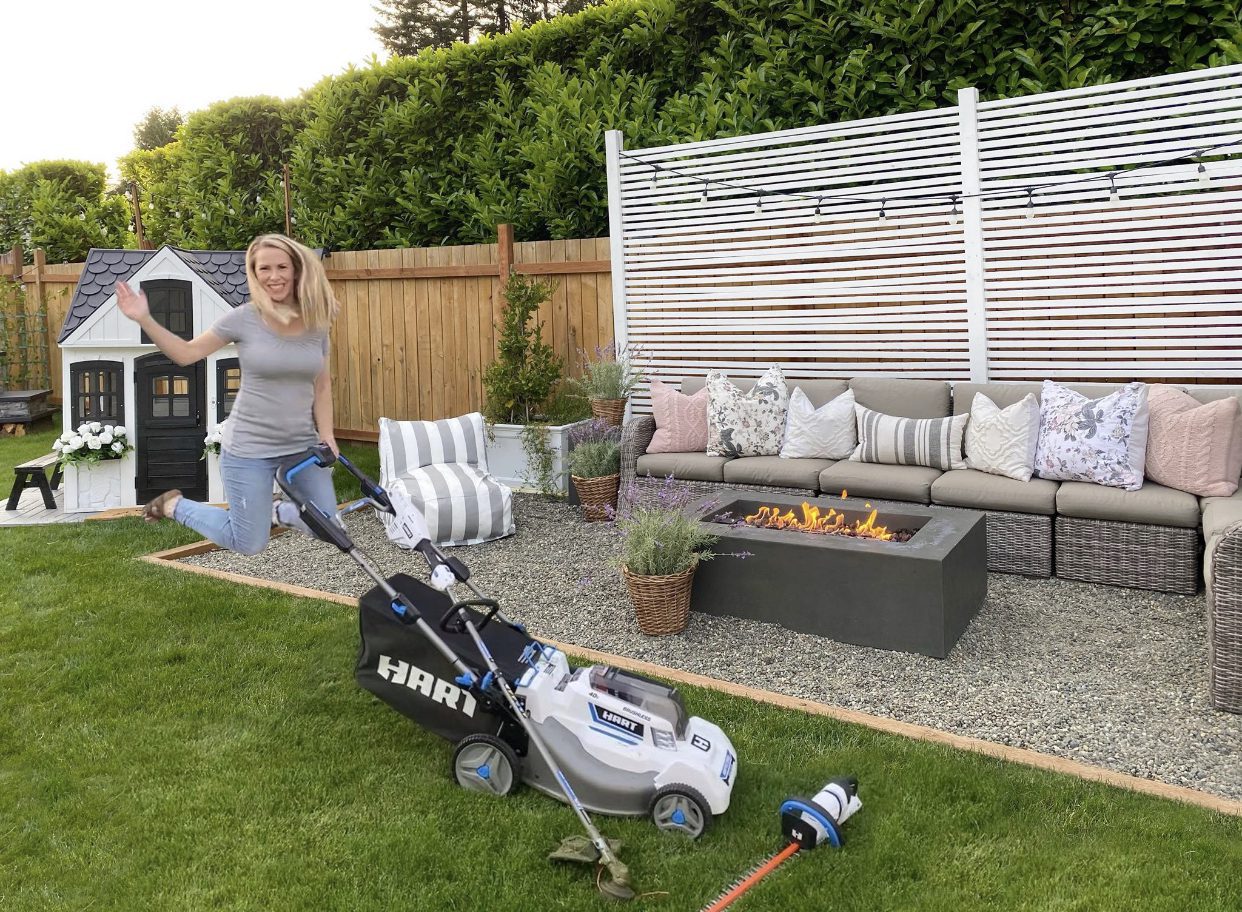 I was able to see the Hart Tools last year before they launched, and as much as I loved all the household tools the lawn care BLEW my mind! We have been using all the tools on projects and have been so impressed and as soon as spring came along I made sure to order what I had on my list!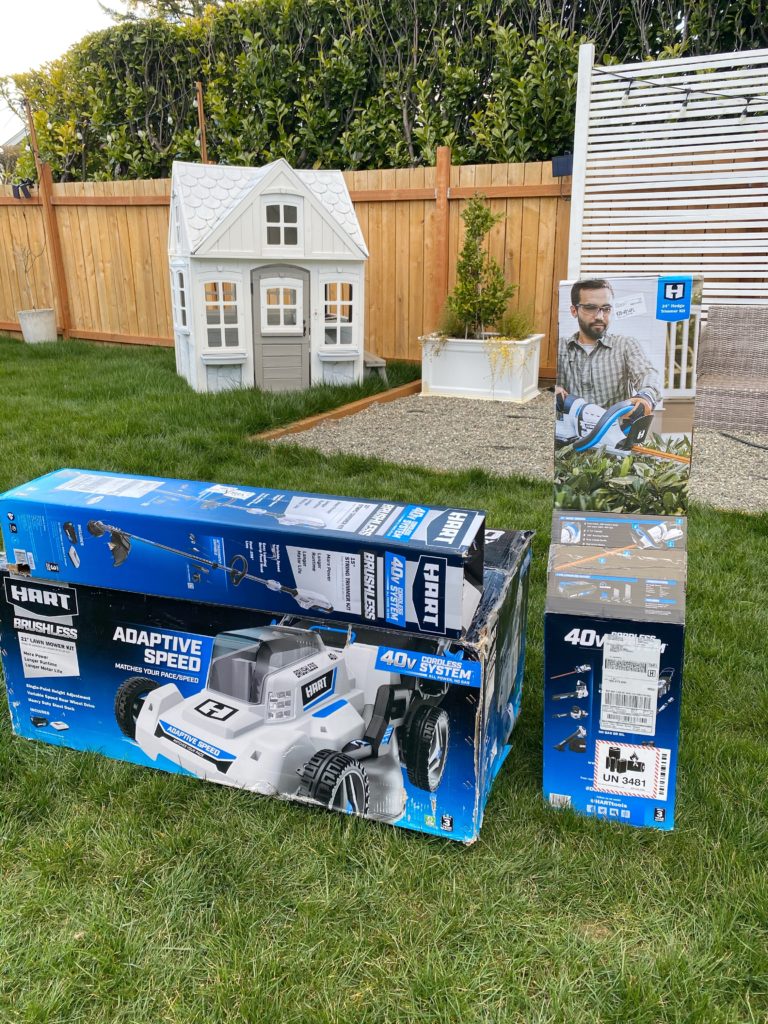 This Hart Brushless 40V 21″ lawn mower was #1 on my list – the BIGGEST reason was that it was foldable! Yes you heard me right! It folds up for easy storage, and with our small spaces its the perfect fit! You know the next thing, you don't need gas or a cord it works with a battery!

Next, we have been needing a new trimmer and hedger so they were on the shopping list too! These also use the 40V battery, it's so nice you can use on any of these yard tools!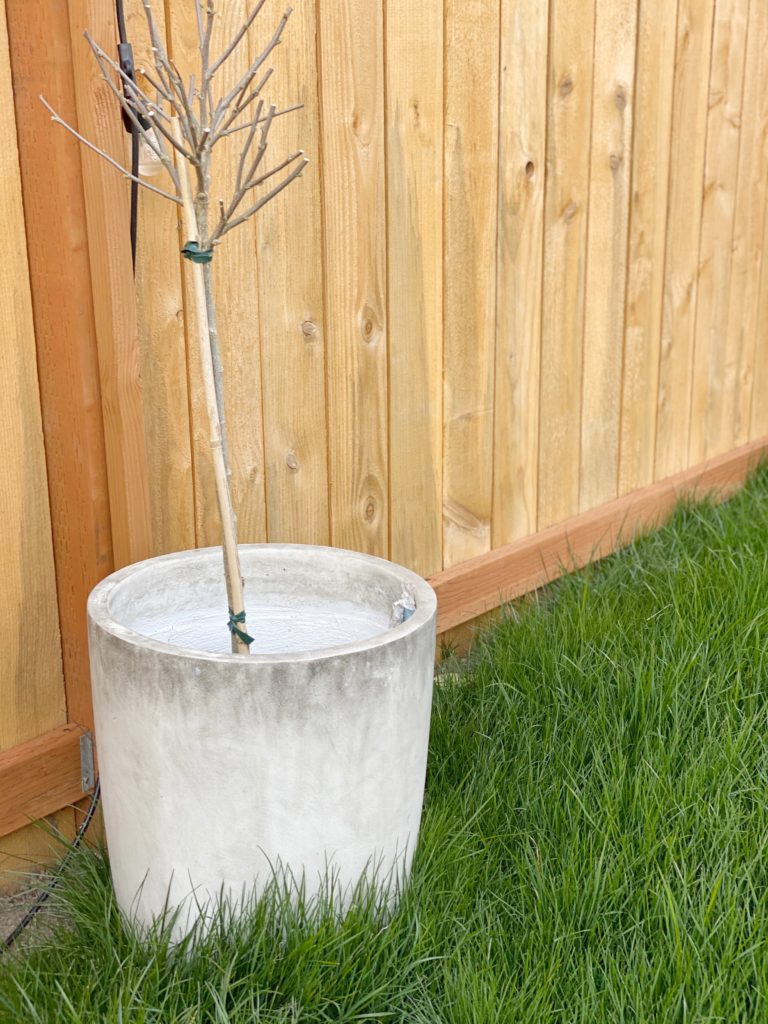 Ready to see them in action?? This is our first time trimming the grass and it is TALL and WET, this trimmer did just what it was supposed to do and more!
Next up, is this Hart Tools Lawn mower. You can see how tall the grass is and so ready for a cut! Look how amazing this line is!
Now if you were wondering if it could cut long and thick grass – this is your answer, yes it can!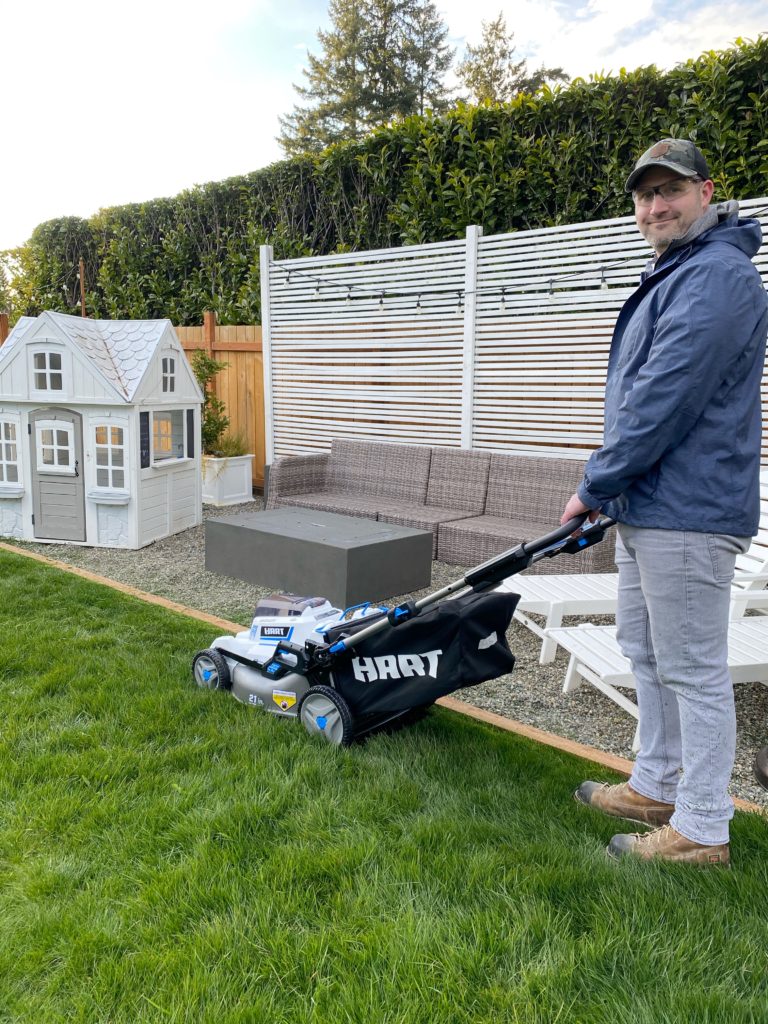 Now lets finish up this law, it will be the first of many times!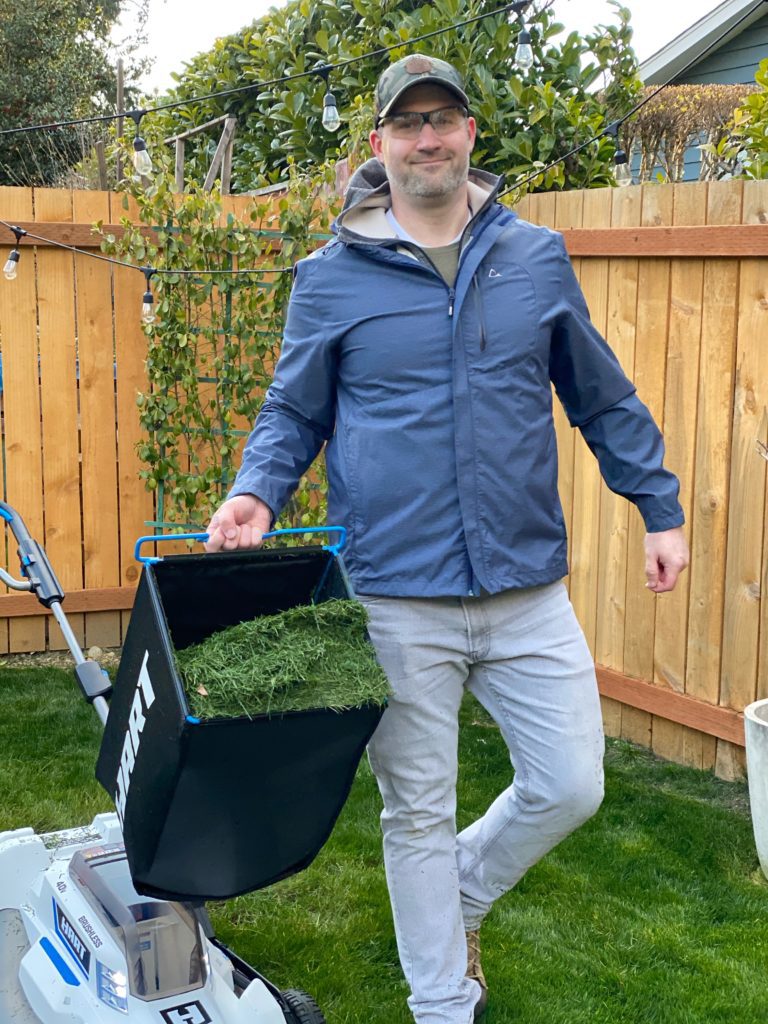 Look at how full this bag is – and my favorite part no clippings all over the yard!
Ready to see my FAVORITE part of this Hart Tools Lawn mower?
1,2,3 and its compact! Look at it all folded up!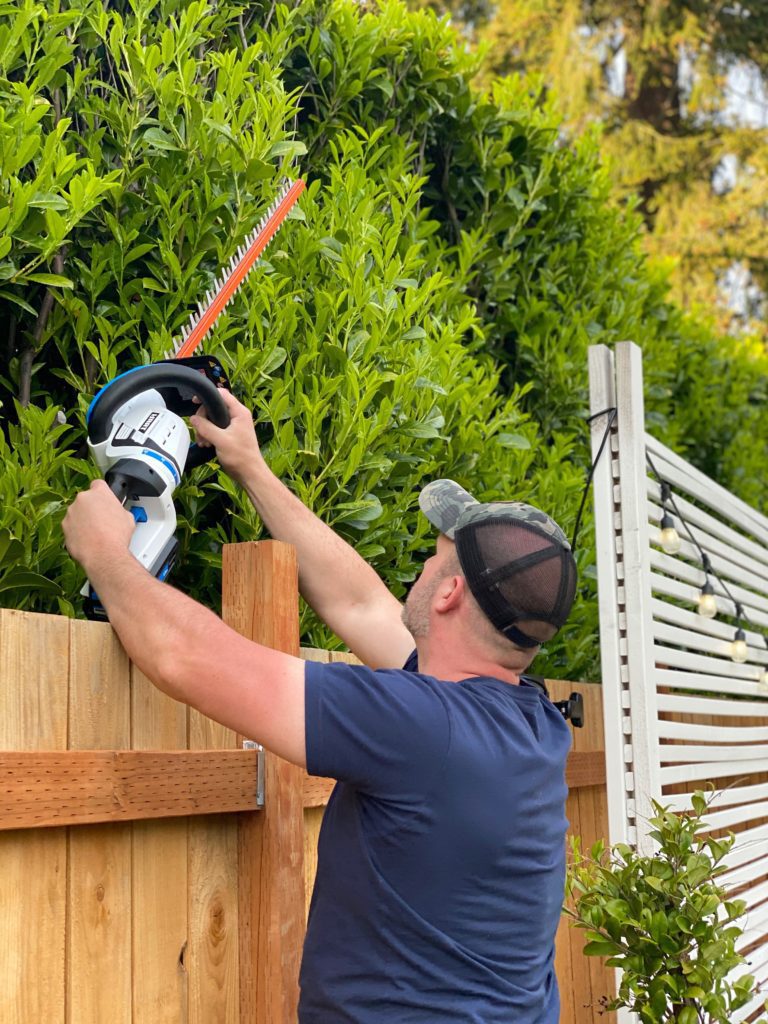 Now it's time to trim the hedge! The three batteries we were able to get all the yard and work done!
If you are looking for Hart Tools for indoor, outdoor and in between they are only sold at WALMART. You can click on any of the photos below to shop!
PIN THIS IMAGE FOR LATER, AND COME PIN ALONG WITH ME HERE.