Outdoor Dining in the Garden
Outdoor Dining in the Garden is a dream come true, and really so much more is coming! Let me share with you just the beginning!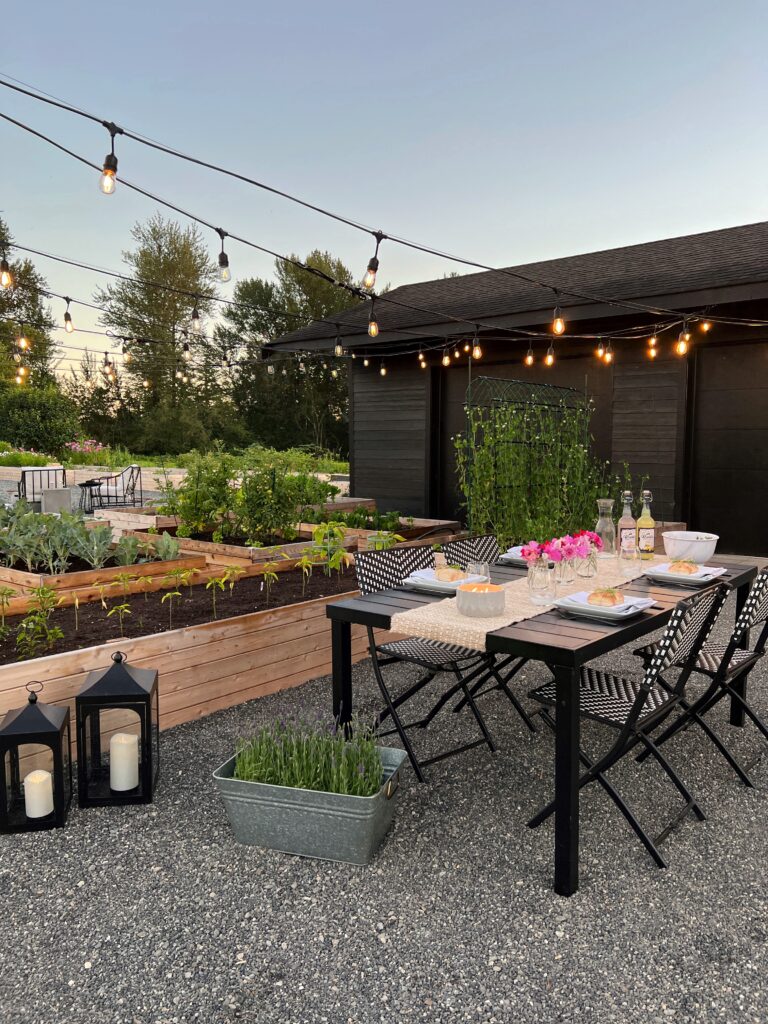 I have loved partnering with the Better Homes and Gardens line at Walmart over the past few years sharing all the products that I find and love! They keep coming out with so many new and amazing things and I love that my home is filled with it and now outdoors too!
We all have things in our home that bring us joy, that we love to talk about, that we can't live without! Today I am going to share those items!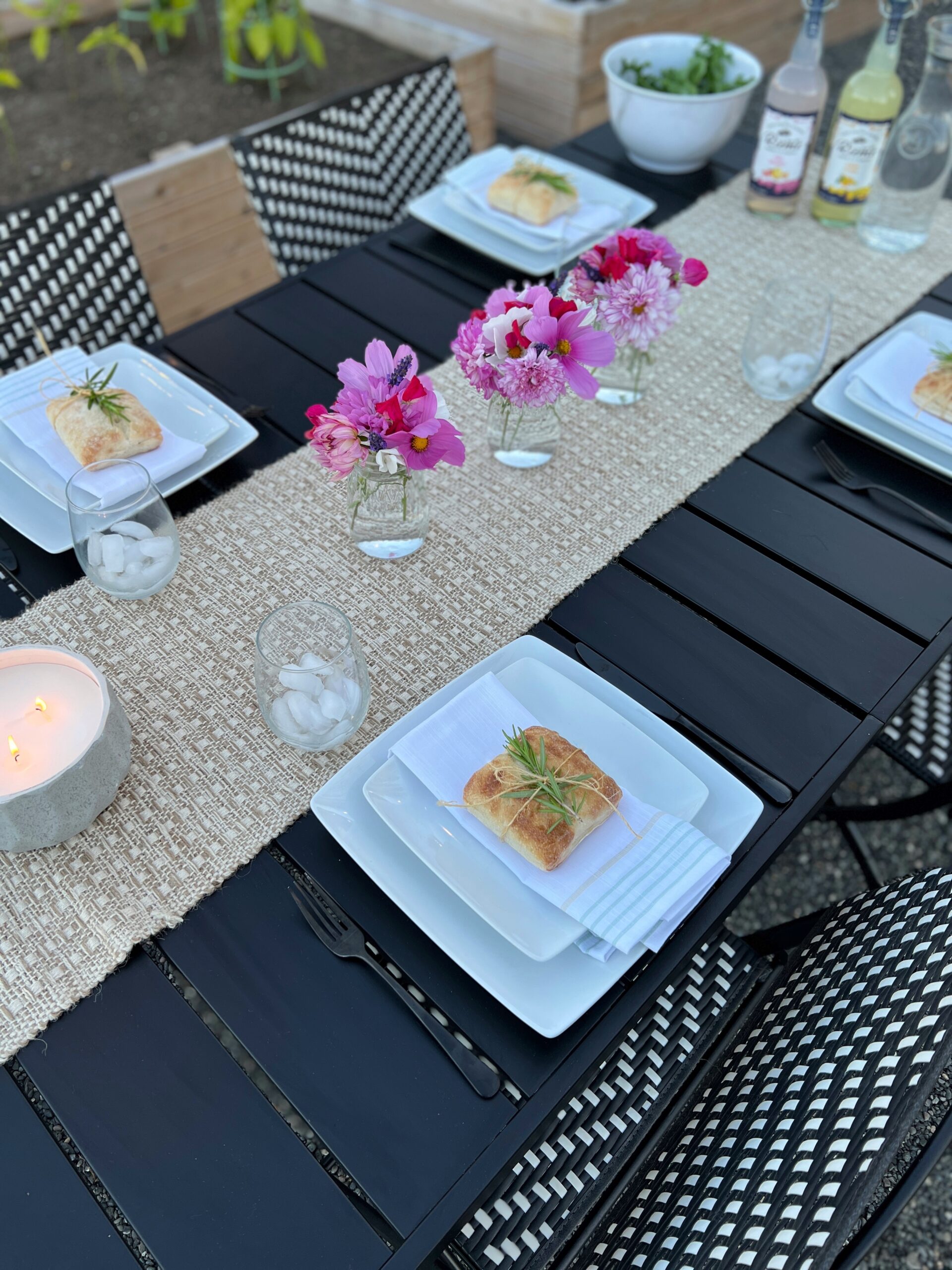 Sometimes it can't be the "things" but the feeling that brings us JOY and then the things that we associate it with. For me its GATHERING that brings me JOY. I think of a table setting, dishes, fancy napkins, table runner, candles, and of course flowers. I do love to do it inside my home but right now my garden is brining me so much JOY I thought it would be the perfect spot for outdoor dining.
What made all of this possible was this amazing table from the Better Homes and Gardens line at Walmart. I love that it will withstand all the weather and hold up, not to mention it looks amazing! You have to have a table to gather right, and what better way than outdoor dining in the garden.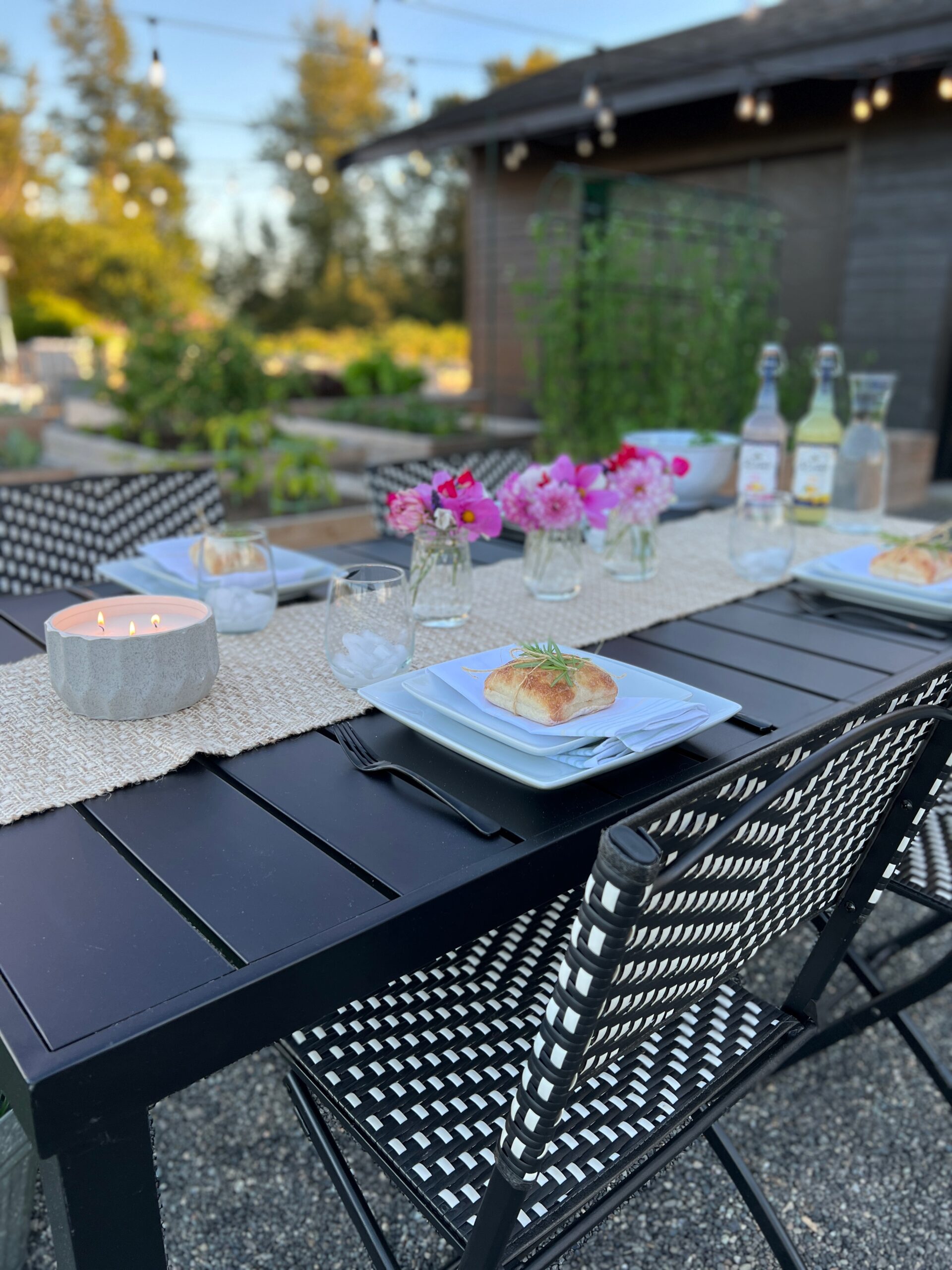 I love candles indoors and outdoors, so you would think thats something I can't live without and I probably should have that on the list.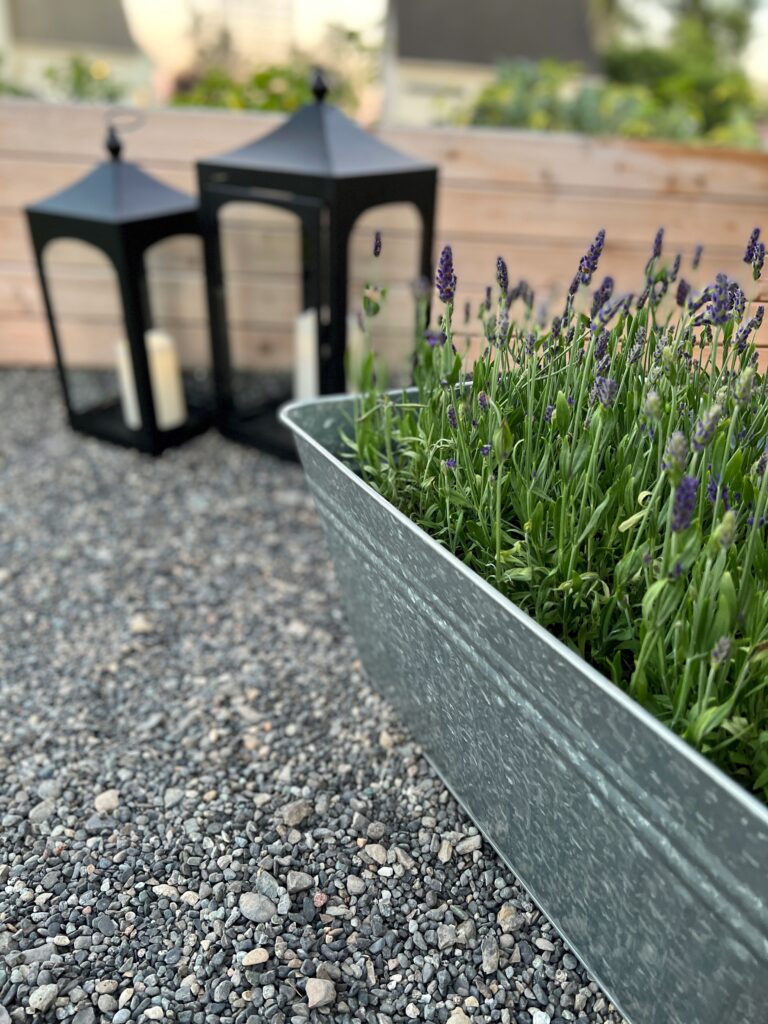 I love multi functional pieces, and this is probably something I can't live without if you have seen my other set ups. I will be honest I bought this galvanized tub for drinks, but you know me and plants at Walmart… so it was a perfect fit! The options are endless and so many uses – think of my s'mores jars!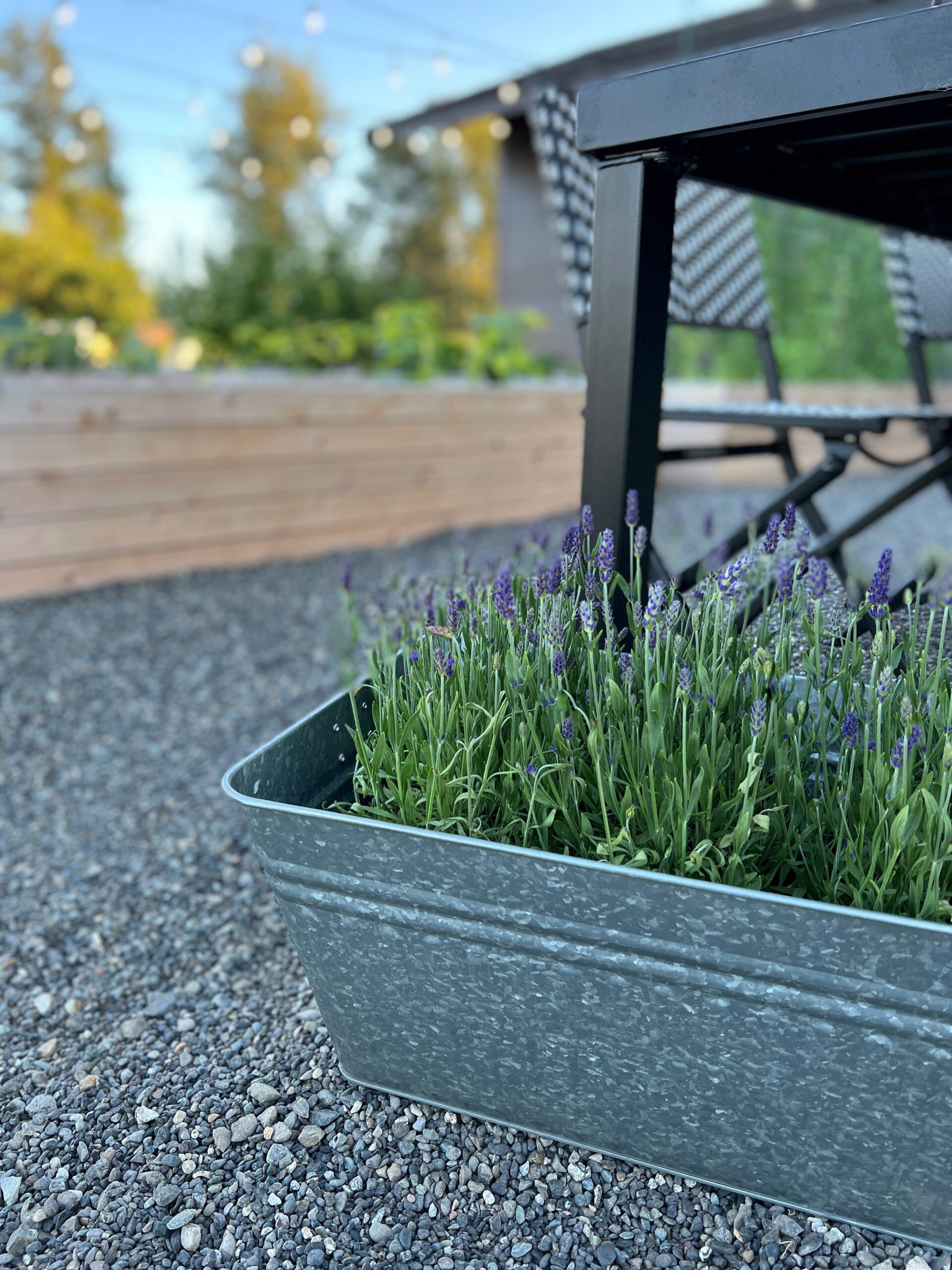 There are not many more magical things as outdoor dining in the garden.
Since I told you there are so many pieces I love, these lanterns I have been raving about! They actually come with the candles inside and you can have them turn on at the same time daily! These lanterns are so well made and I can't wait to watch them age! ( The size I have is medium and large)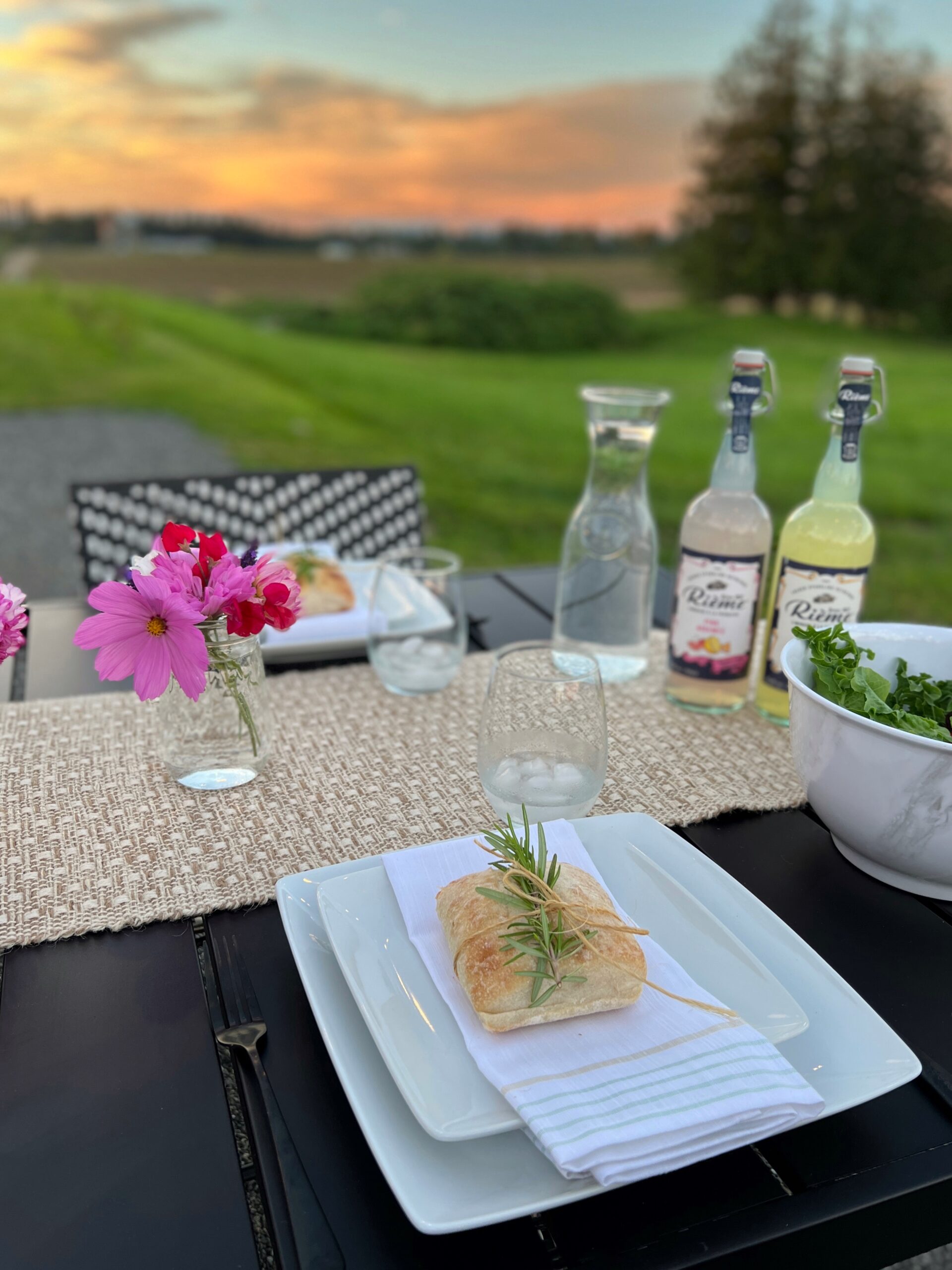 We are ready to start doing a lot more gathering, and I can't wait to show you! Just remember to find the JOY when you are having people over wether it be outdoor dining in the garden or indoors. Don't over stress and make it complicated.
TIPS :
Here are some things I did to make it look nice but keep it simple:
I grabbed some rosemary from the garden, got some twine and tada like magic!
Since it was dinner in the garden I grabbed salad from the garden.
Flowers always change a space, wether it be fresh cut in a vase or throw some in a tub!
Biggest tip – just invite people over and remember they are coming for YOU <3 not a clean and perfect space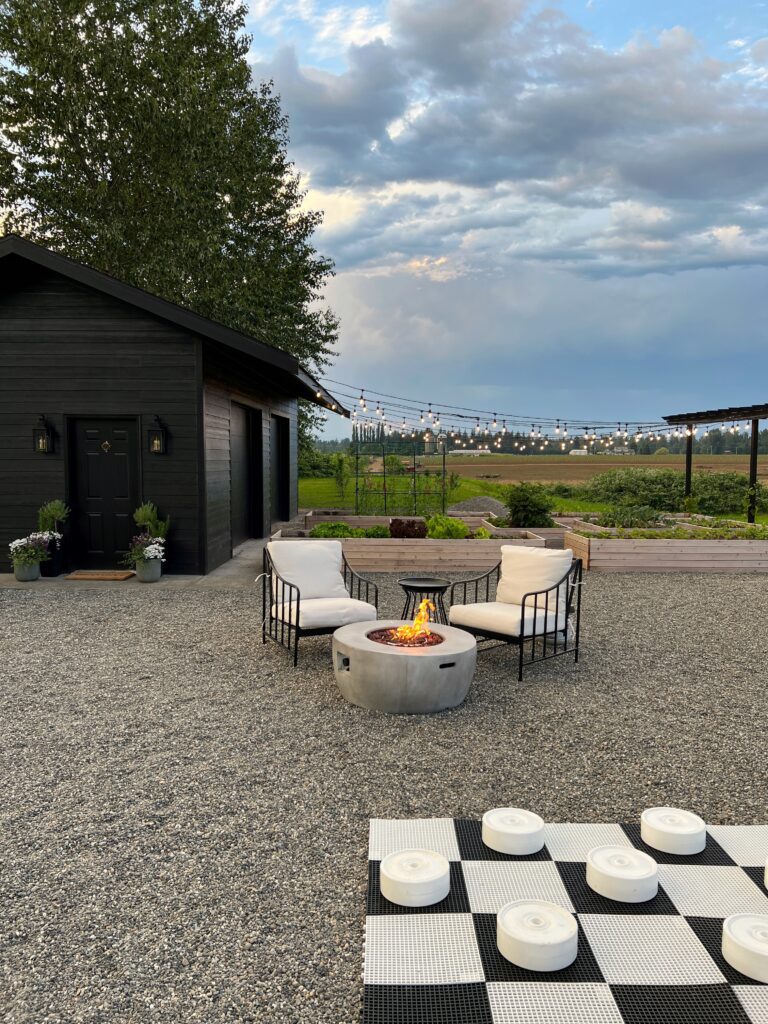 Don't forget to sit back and relax and maybe play some games! You will love this cozy chair set from the Better Homes and Gardens line!
I hope you enjoyed this view into our garden. I have so much more to share, but it was fun showing more of the pieces I love from the Better Home and Garden line at Walmart. I hope you check out all my favorite things below!
Tap On Each Item to Shop :
Ventura Outdoor Dining Table
Savion Square Dinner Set
Wilmond Wine Glass
Galvanized Tub
Metal Lanterns ( I bought medium and large)
Marble Bowl
Black Flatware
Grey Citronella candle
Aubrey 3 piece set
Juice Set
Runner ( found in store not available online)
Napkins ( found in store not available online)