Best Hotel in Leavenworth – Enzian Inn – Family Must Stay
Best Hotel in Leavenworth, Washington – you heard it right here – the Enzian Inn! Well I should say family friendly, because you know how much we love the Post Hotel for Adults only!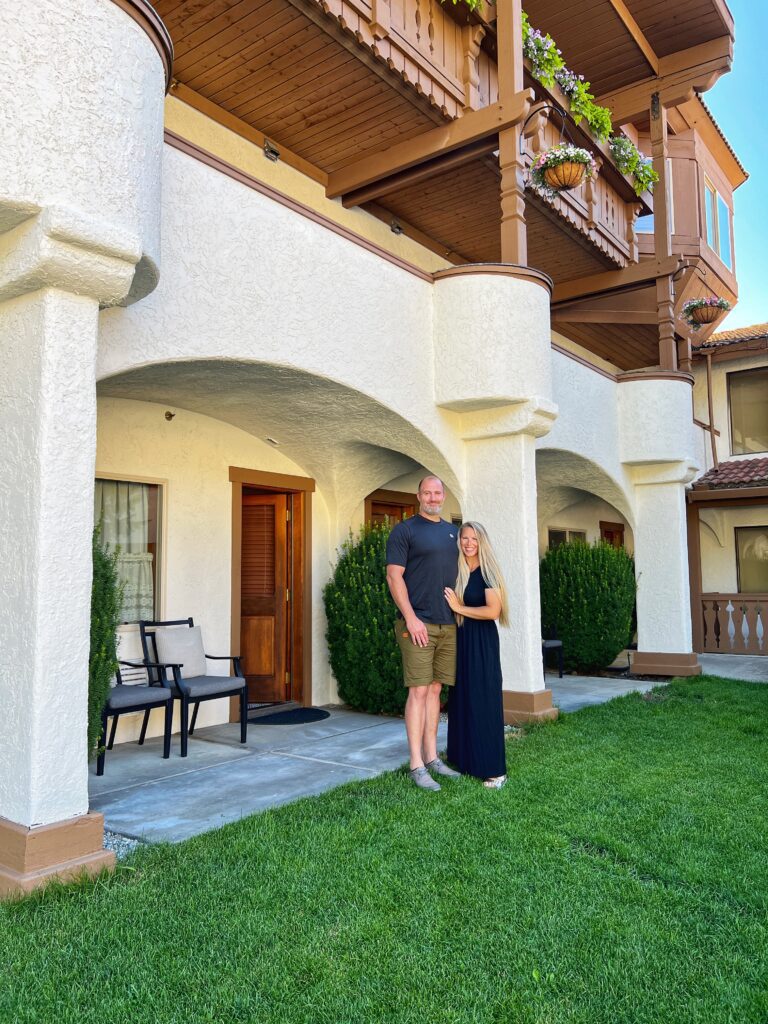 The Enzian Inn we have been coming to since before kids, and now it is our little escape away from home with the kids! We just love it so much, and really even if you don't bring kids and are looking for a fun place to stay it is it – great pools even an adult only one, and let me tell you the breakfast is a must and it is included! Keep reading to learn all the reasons why we love it so much!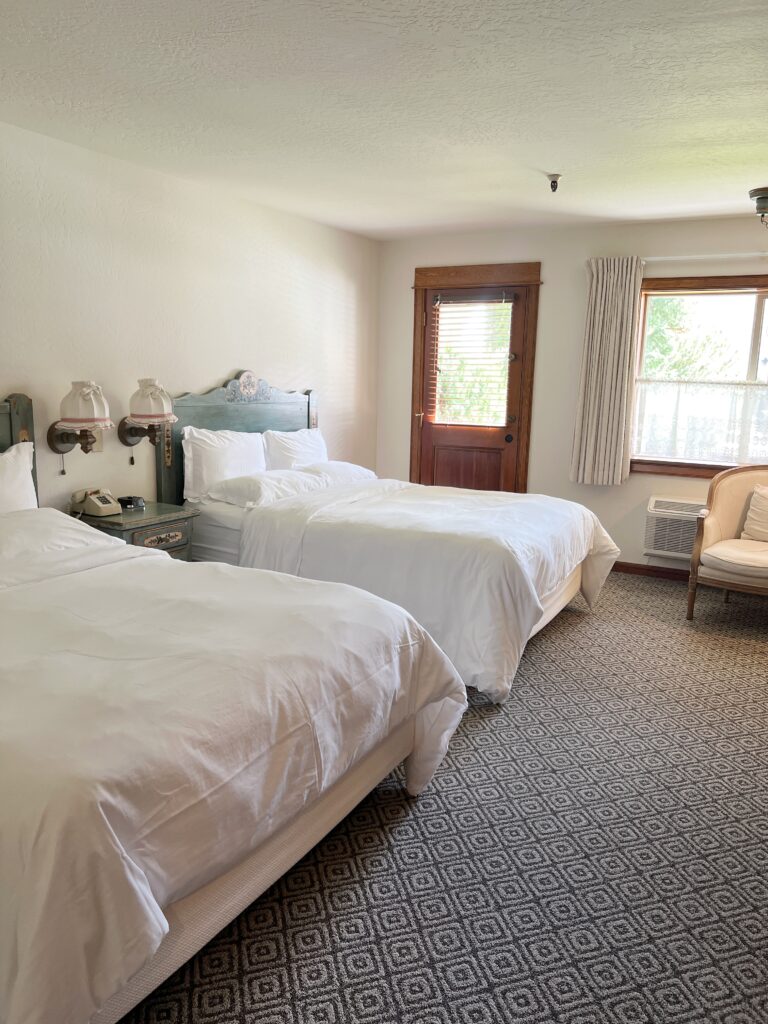 We have stayed in all different rooms, this one is the 2 bedroom poolside – which was so nice because that is why the kids wanted to come… to swim! We haven't been since they opened their new outdoor pools and hot tub so this was exciting!

TIP – This room sleeps up to 6 even though 2 beds – which is nice for us since hard for a big family… we just ask for their 3 inch pad! We get two of those and it comes with all the bedding too! ( Some charges may apply)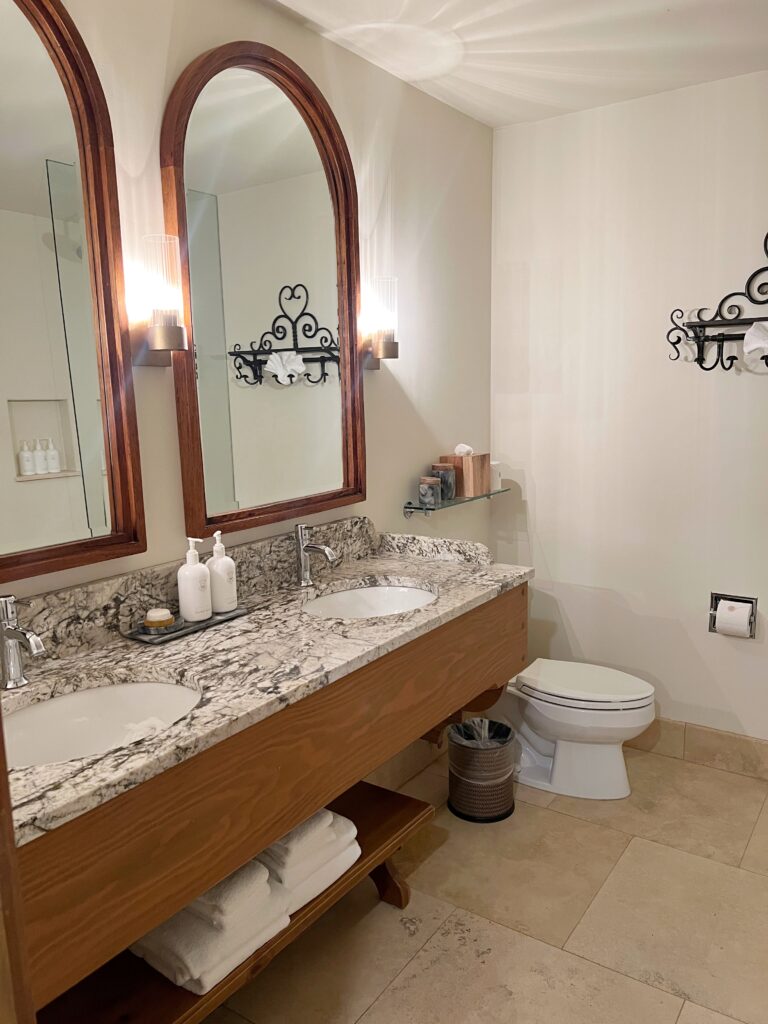 This is a view of the bathroom, and yes the tub is so nice! Now for what the kids have been waiting for …
At the Enzian Inn they have not only amazing NEW outdoor pools and hot tubs, but an indoor pool and hot tub! We always get so lucky and get the indoor one to ourselves! The kids were so excited!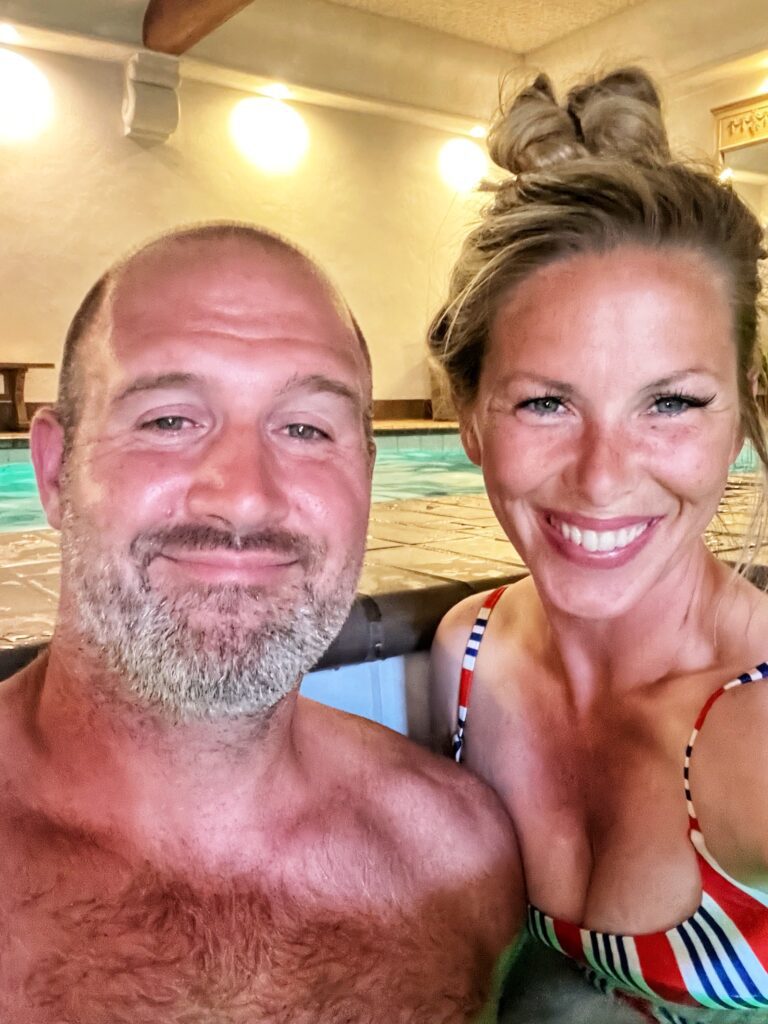 Hot tub time!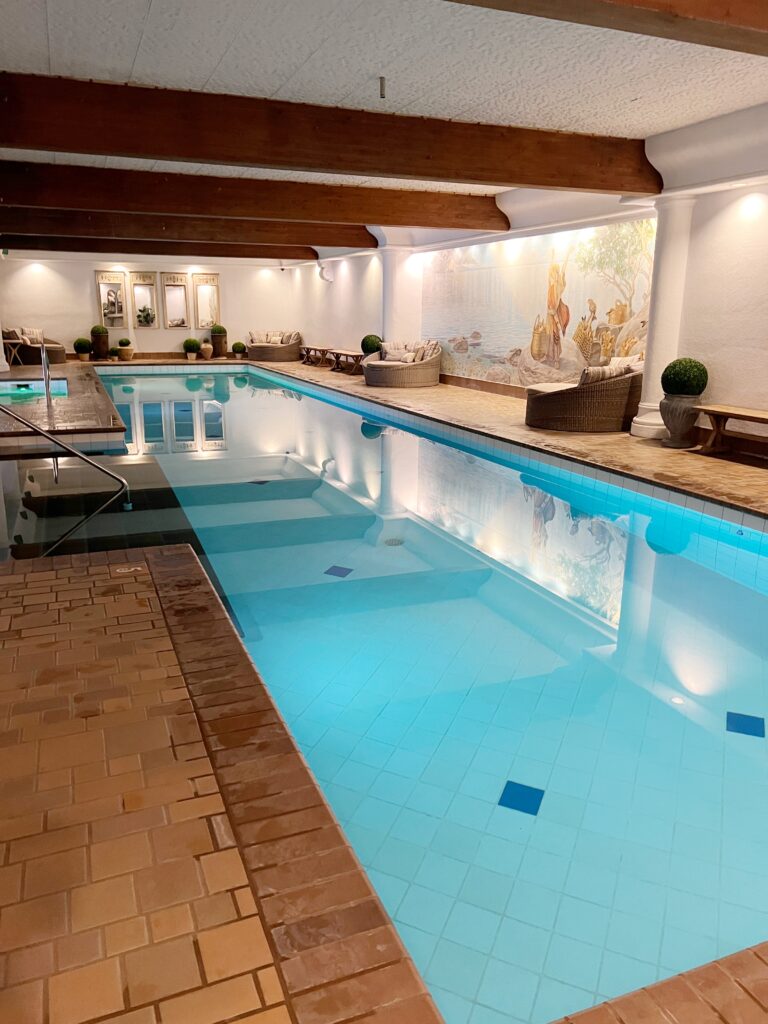 Look how amazing this pool is – yes we had it to ourselves the whole time!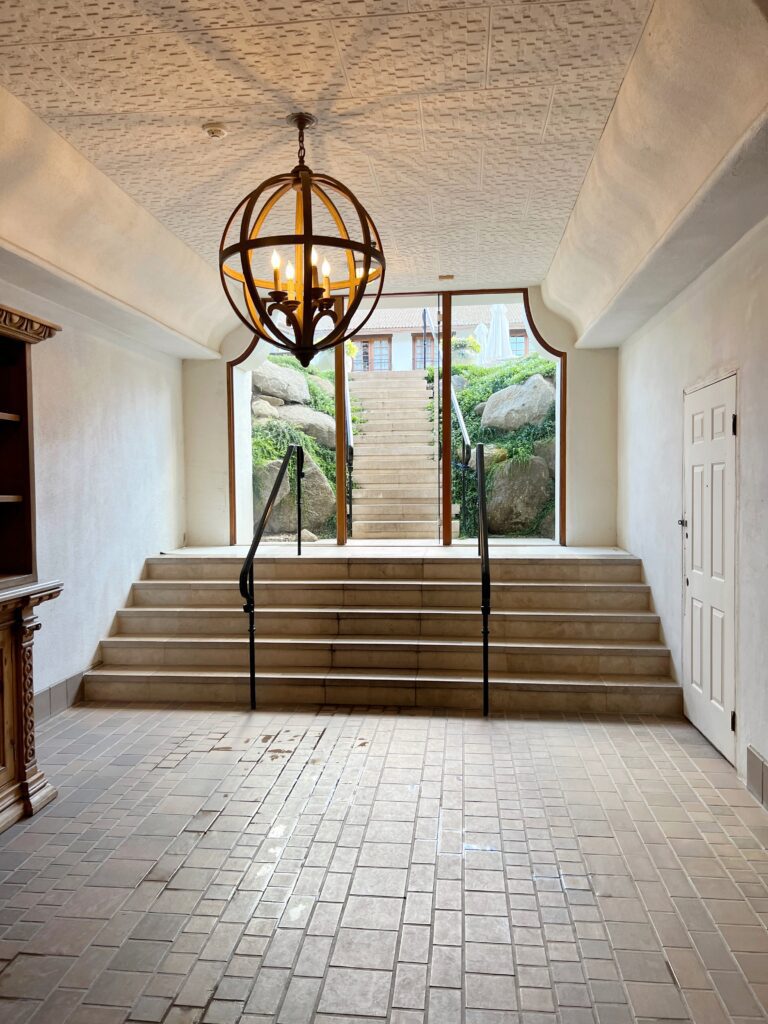 Now this is their new entrance to take you to the outdoor pool – are you ready??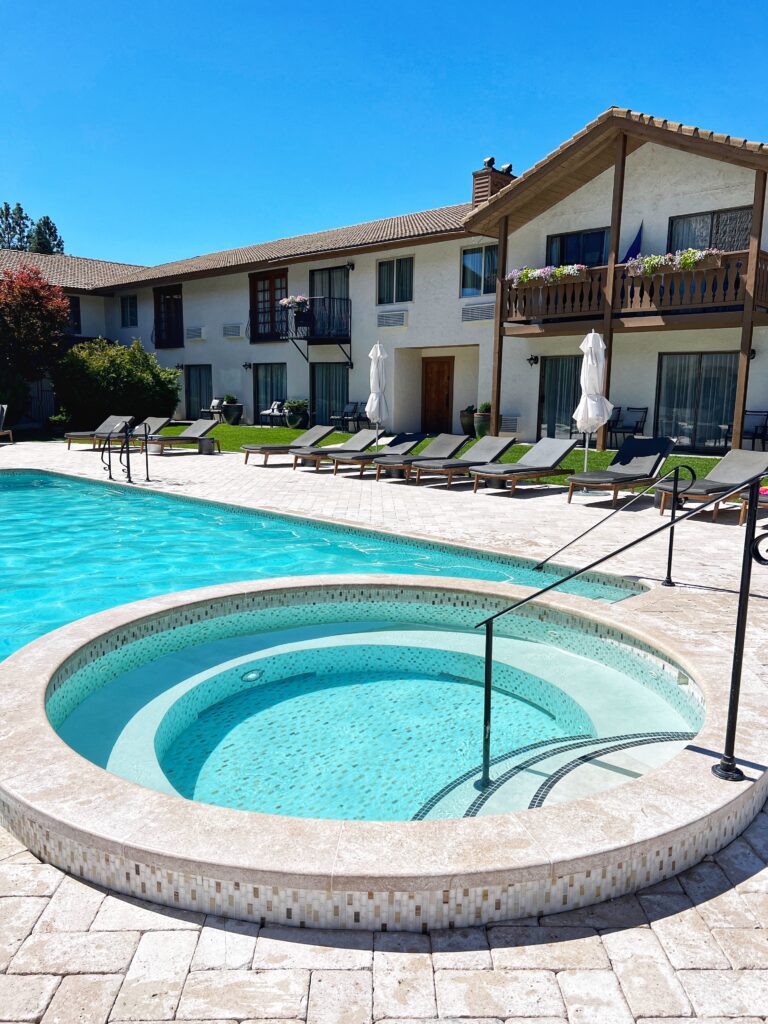 Not one but 3 hot tubs in the new space! Two in the family area and one in the Adult only area! They even have a shallow pool for little kids – perfect to not worry about splashes!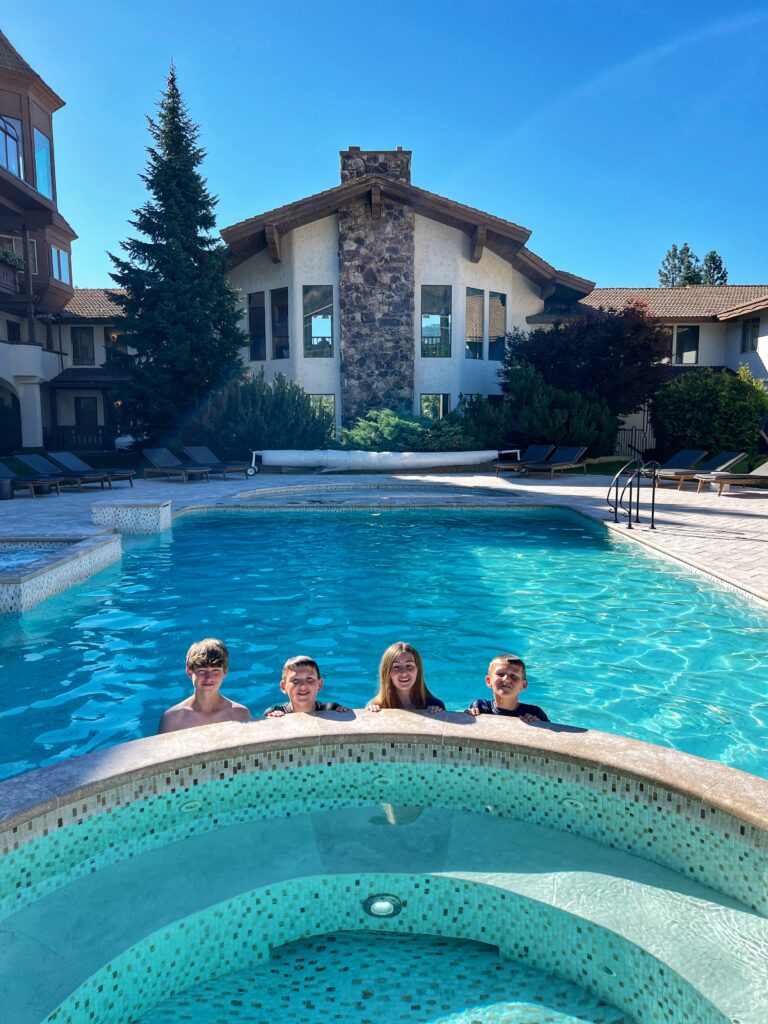 These kids had the best time and yes we did get the outdoor pool time alone too!!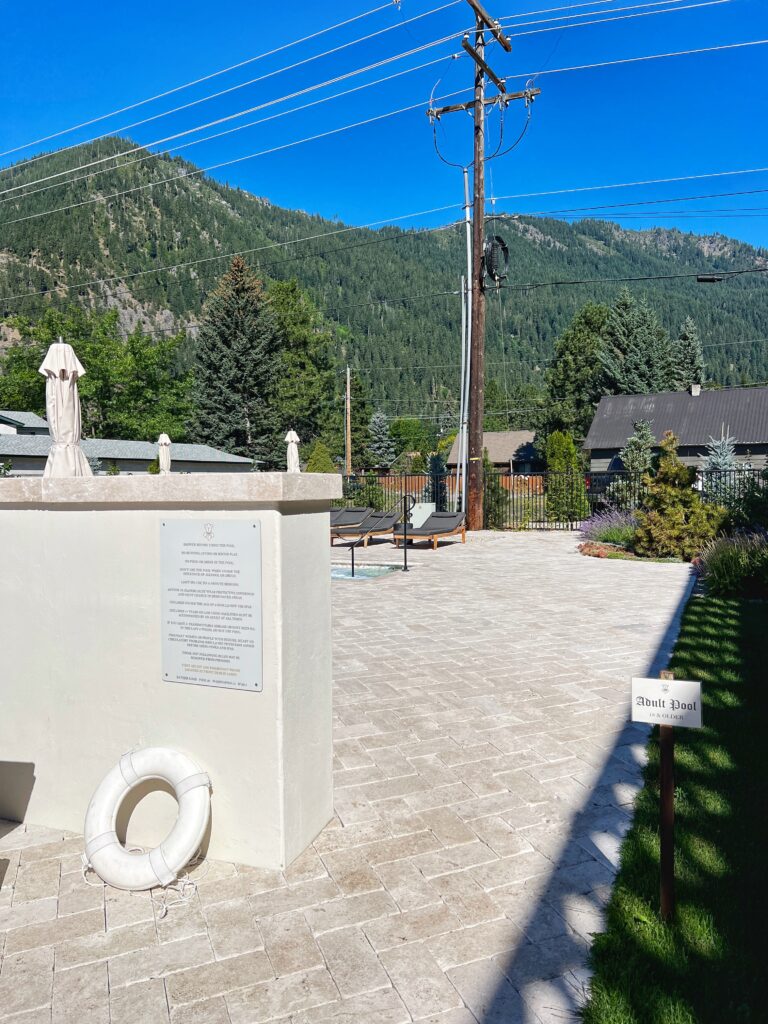 Adult Pool – yes please! It was very quiet on this corner. I honestly wouldn't have even noticed it if James didn't see it! It is amazing and love that its separated!
Look how awesome this area is – perfect getaway with family or just friends!
We had to recreate this, can't wait for many more years to!
The alphorn we love so much, and I said the pool is the favorite.. but really I think the breakfast might have it beat! I know a hotel breakfast ..no this is not like that.. it is amazing and the kids love how fancy it is! Check out below to see!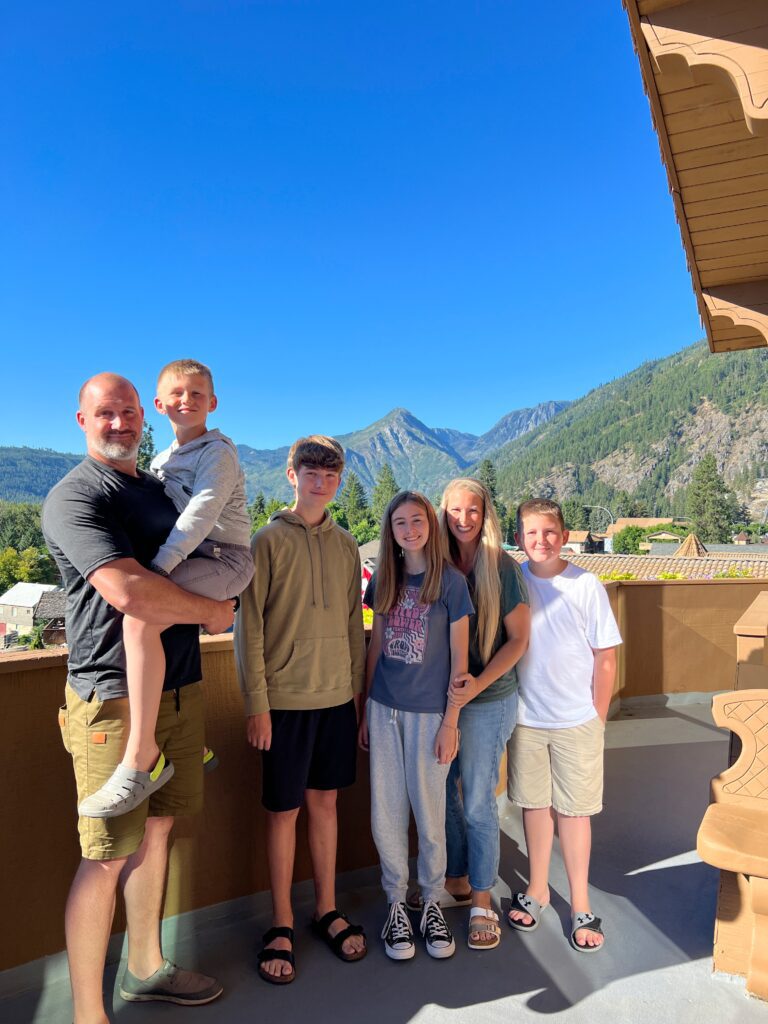 It is crazy to see the same image above in the video to now, where does time go?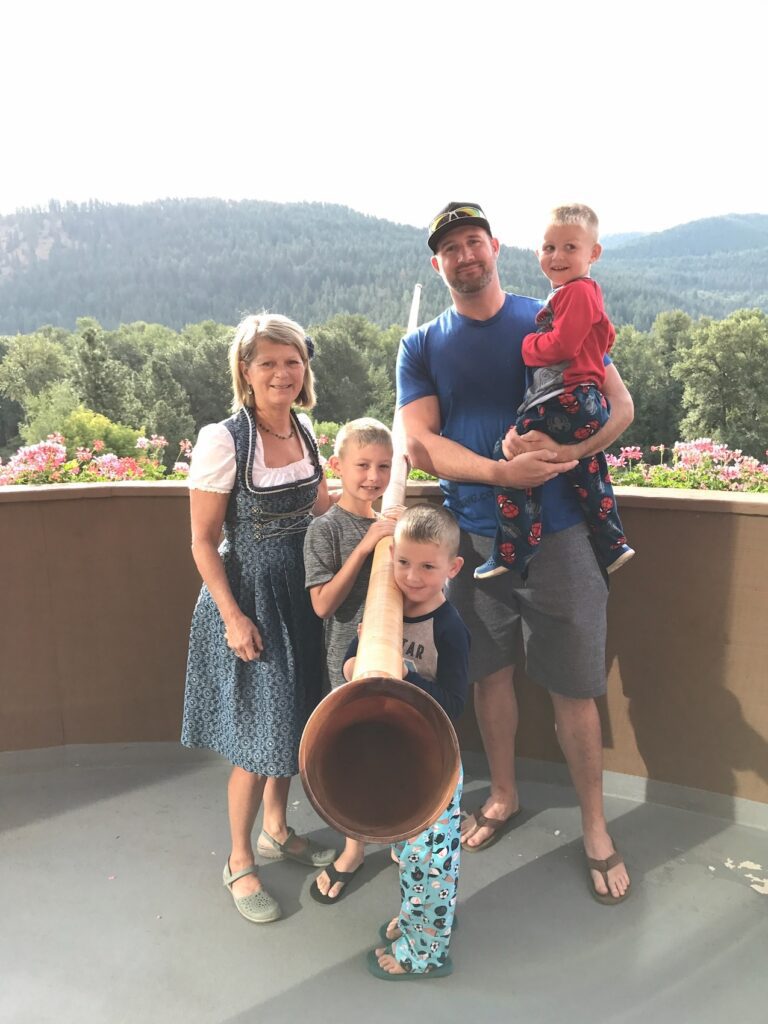 This is another fun one to see how much everyone has changed! Love that we had the same alphorn player!
Breakfast is not only amazing so is the view!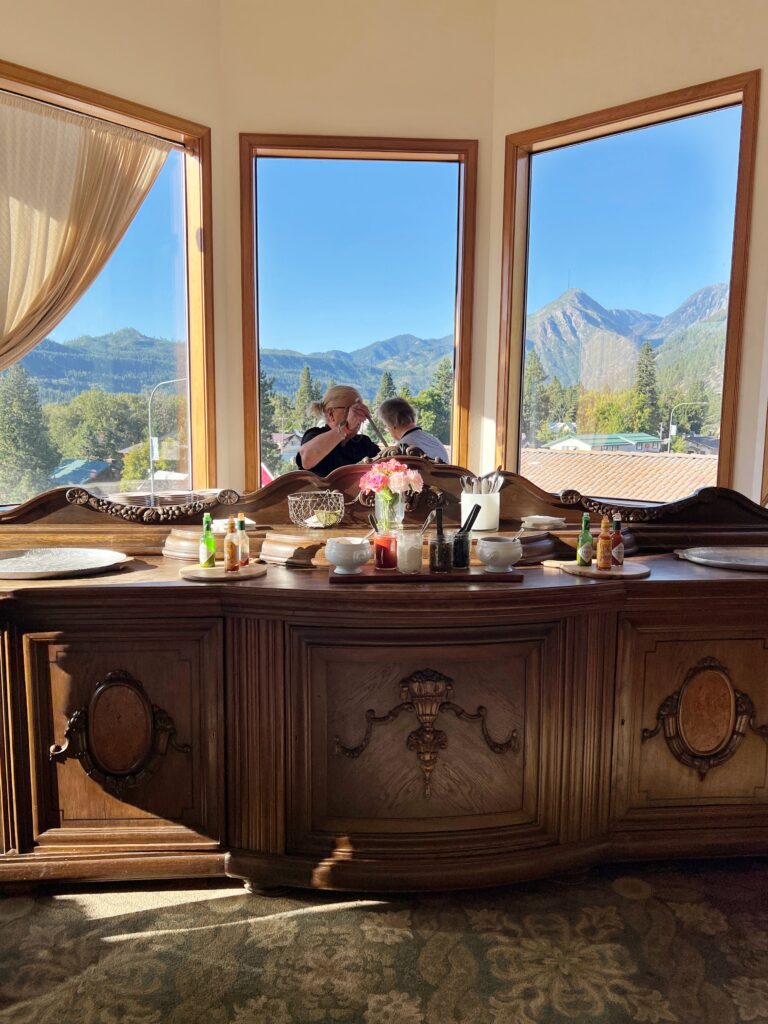 We all have a different favorite, mine has to be the made to order omelets but the sausage biscuits and gravy are always a must! They have something for everyone – don't miss it and the alphorn player!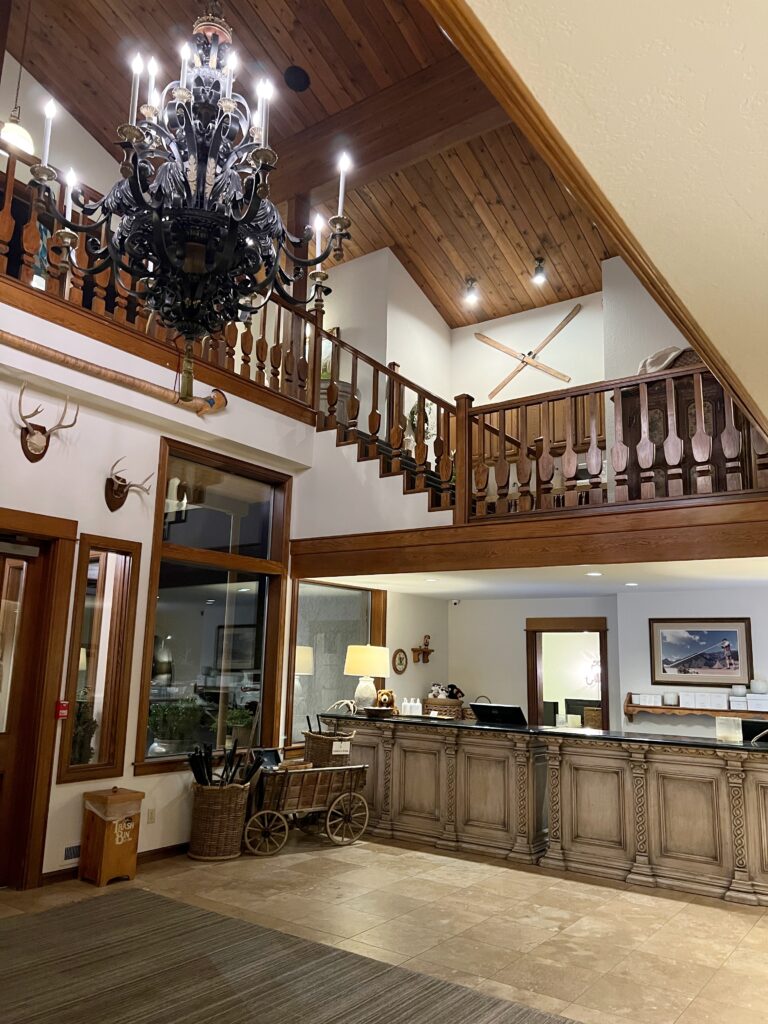 A view of the Enzian Inn at night! They have someone play the piano, and they even have a movie area too! So much for the whole family or group of friends!
While you are staying make sure to check out the Enzian Falls! It is included in your stay and a fun put put! Check out the goats if they are there too – so adorable!

I hope this inspired you to come visit! Hopefully you know why its the Best Hotel in Leavenworth! There is no wrong time of the year! While we love Christmas in the snow, and the lights …we love the summer and all the seasons!