Home Gym Makeover – almost done, but not yet.. We love the Weaber Nickel Gap Shiplap and how it transformed this space! Check out all the transformations below and stay tuned!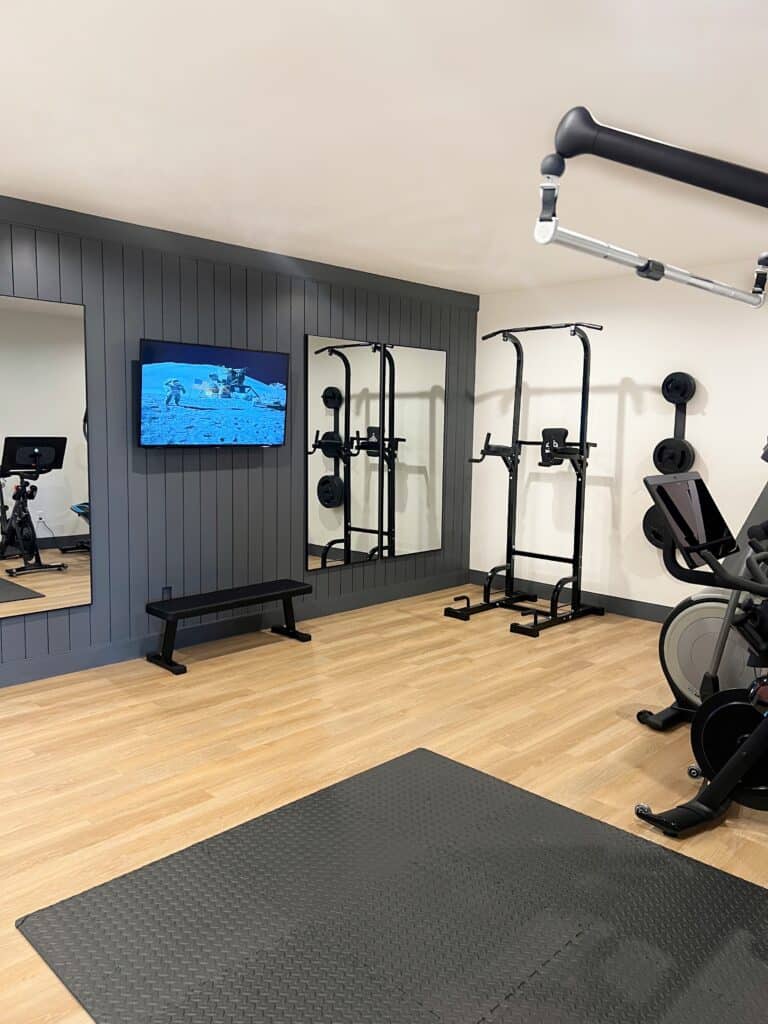 This home gym room has come a long way since we purchased our home, you can see from the image below how drastic of a change! My favorite addition is the Weaber Lumber Nickel Gap Shiplap that are 1×6. We painted the shiplap in Behr Graphic Charcoal and love the contrast!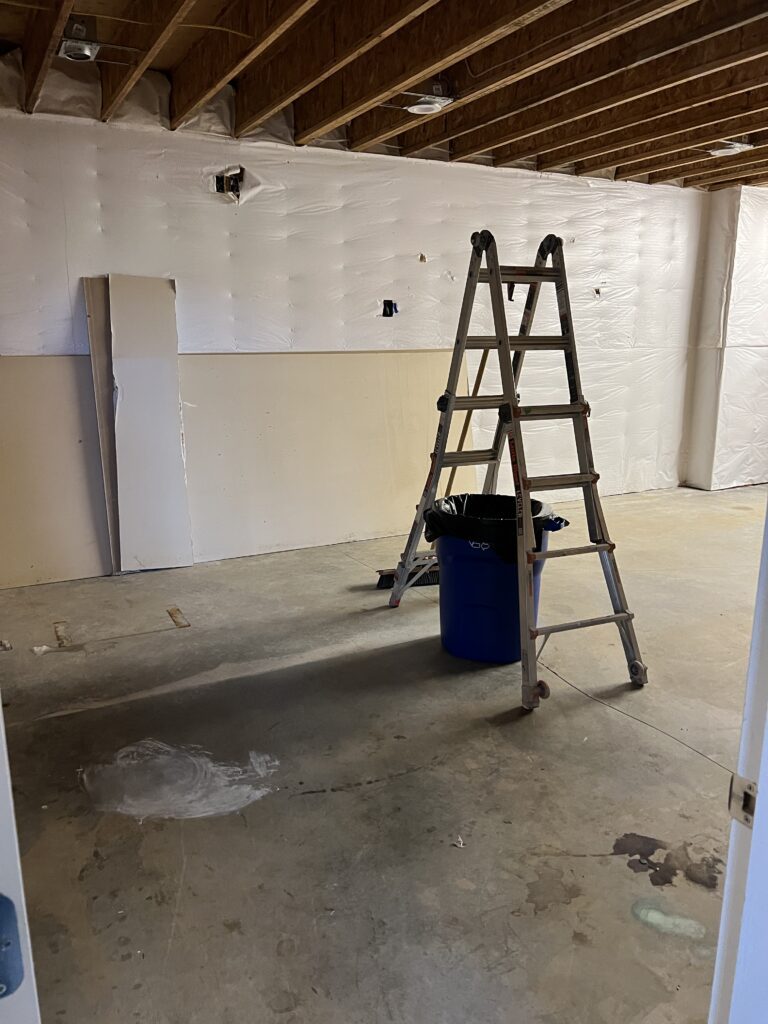 Here is the before, it was actually one really long room and we turned it into two! Now I have one for storage, and one is the gym!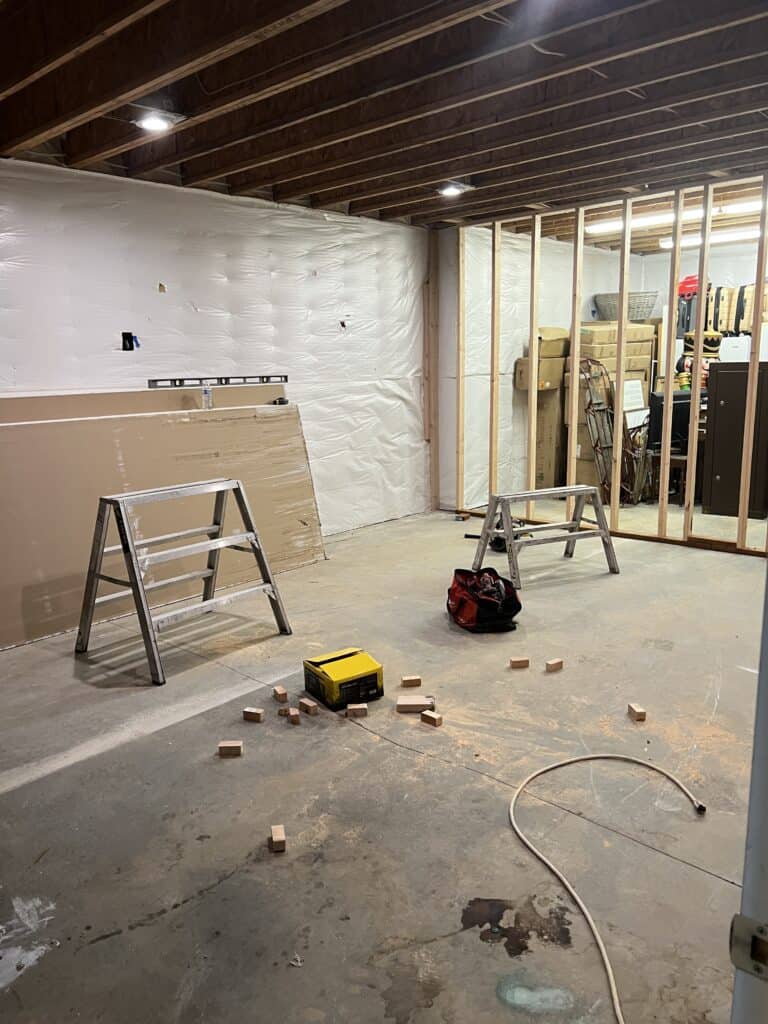 You can see here how we divided the room, and then it was time for dryall and paint!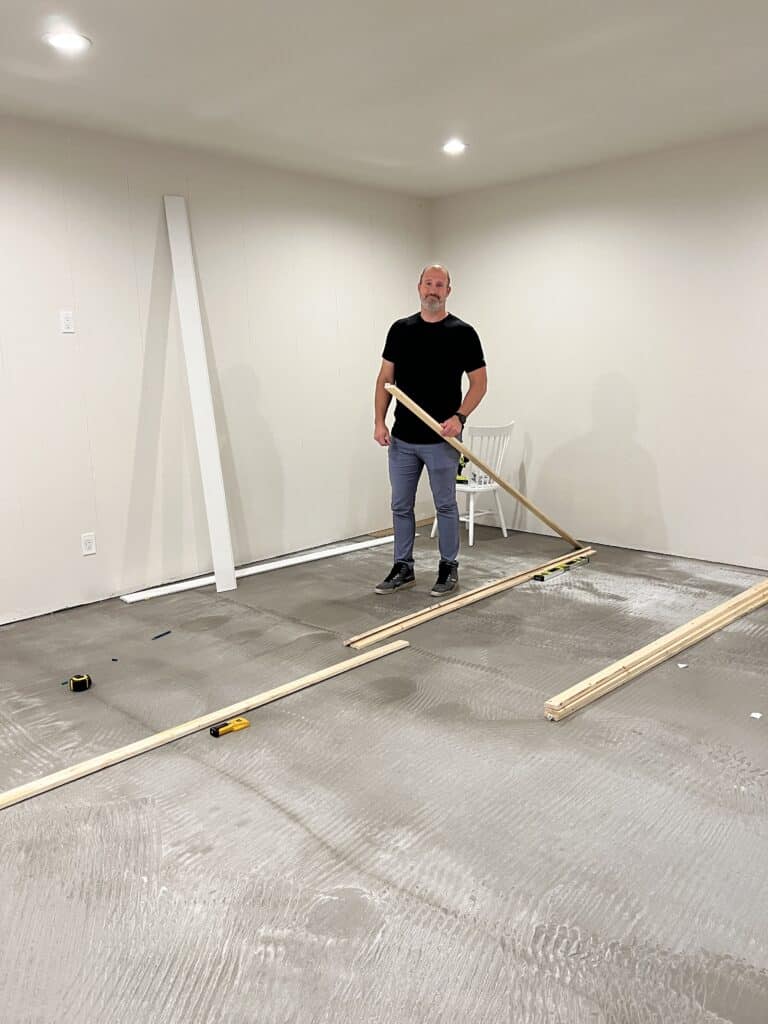 Now for the fun part! Time for the shiplap! We have done many different kinds of shiplap and I have to say after doing the Weaber Lumber 1×6 Shiplap it is the way to go! It was so easy and guess what it was primed too!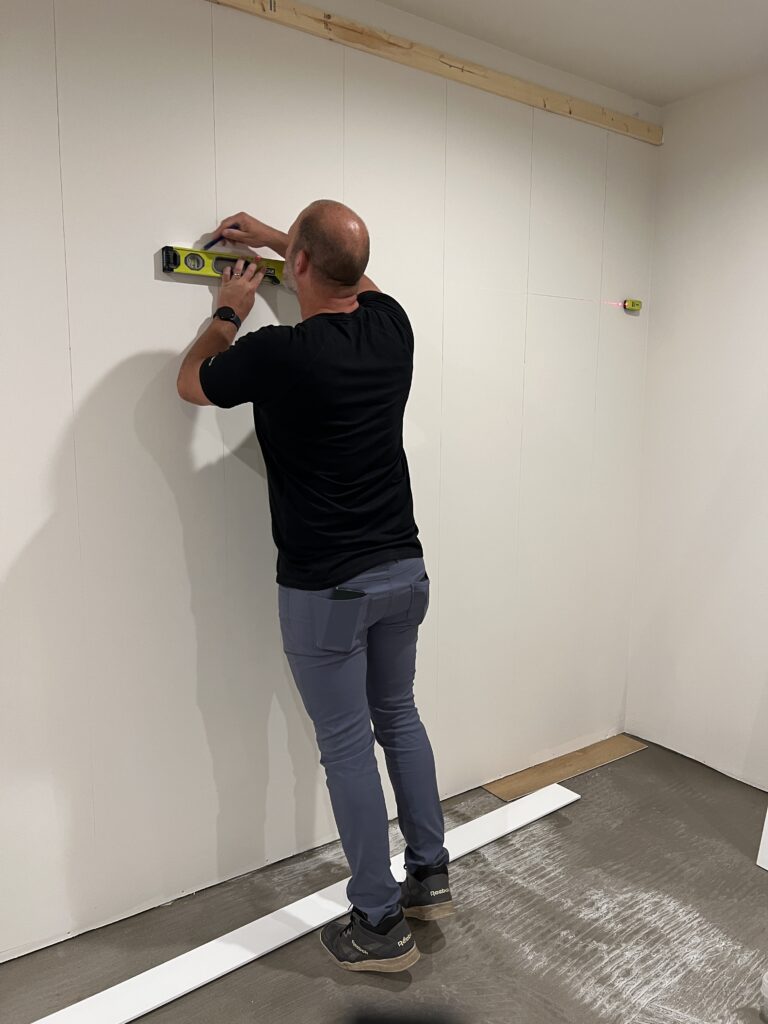 After doing shiplap before, we really said never again but we love it that much – we did learn a few things! If you are attaching with brad nails and ever want to change the wall… you will have a million holes! This time James had the brilliant idea to put up 1×3's attached to studs – now we could nail the boards directly to them and not only have it be stronger but minimize the holes.
Using the Weaber shiplap it was such a fast process, I decided to put it on the top and the bottom also since we had extra and to save money! When we finished I thought it needed a little more dimension on the top and bottom so we added another layer and it was just right!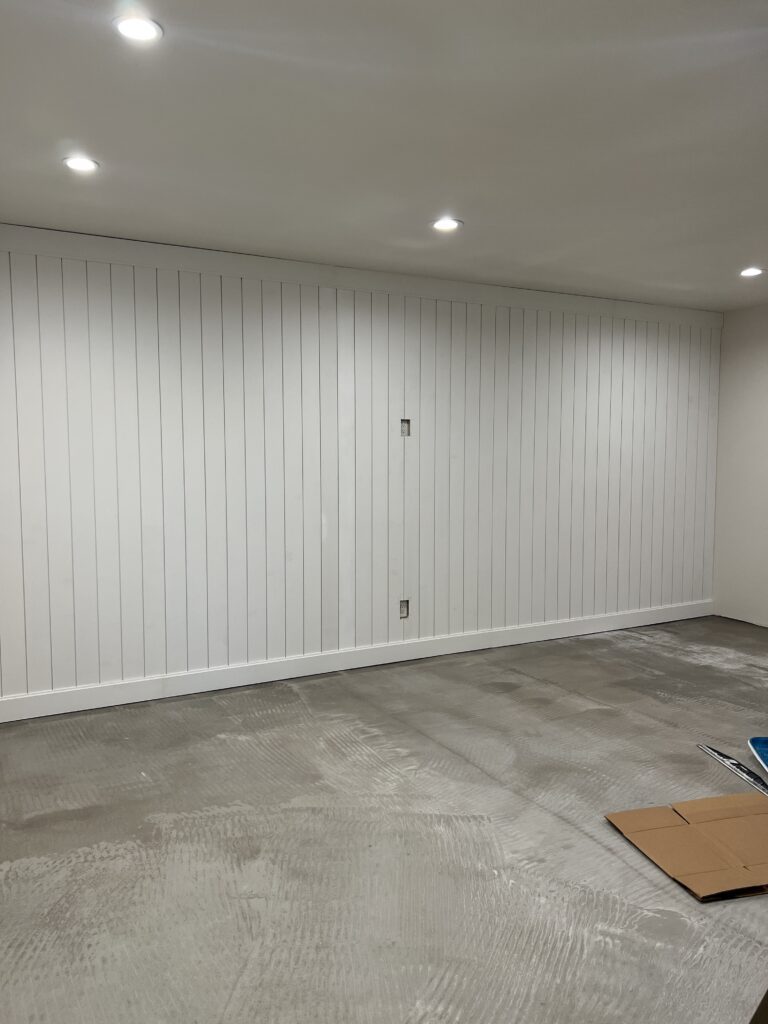 Here you can see the home gym wall complete, then it was time for a coat of paint! Viola – Behr Graphic Charcoal mixed with the Weaber Lumber is the perfect fit! Did you notice something else?? The floors!! What a difference right?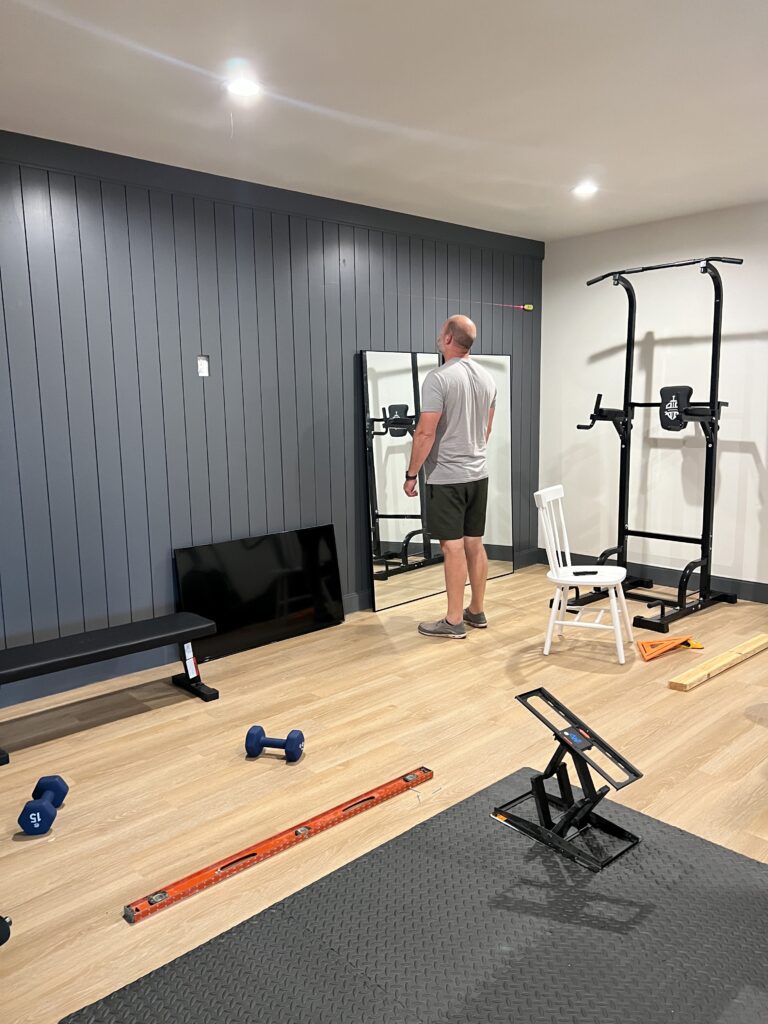 We moved all the gym items back in, and you can find it all linked below! Now for the final touches the mirrors!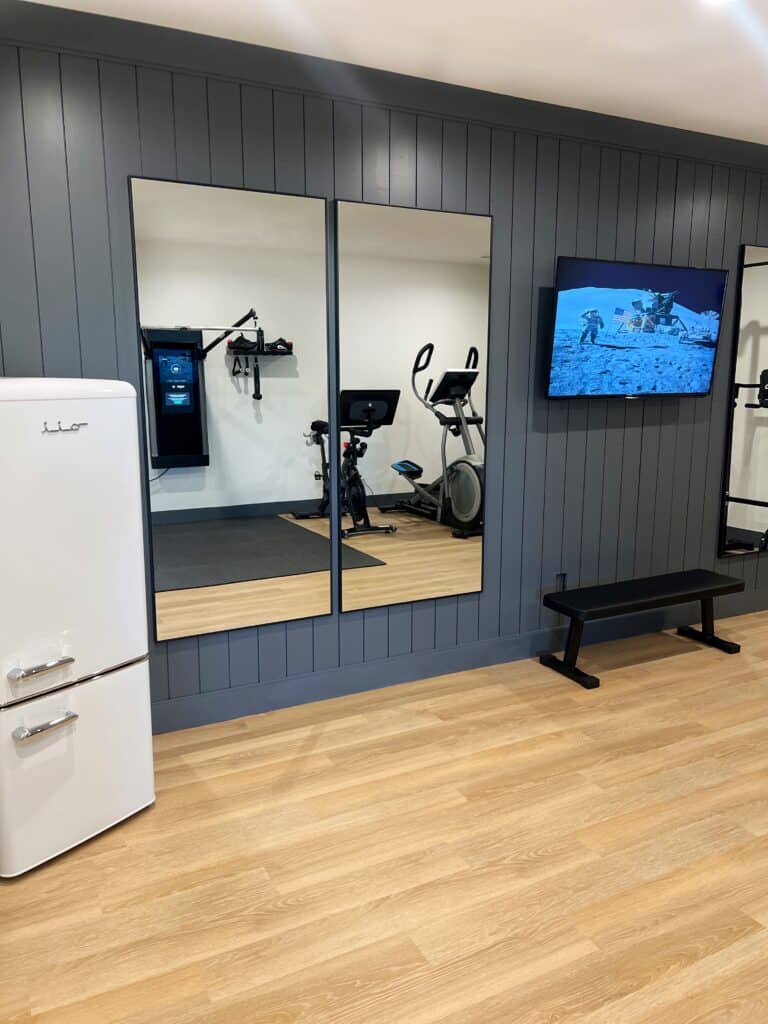 Mini fridge in the gym room, yes please! Really next on our project list in here is to complete the room with a kitchen! Thankfully it is already all plumbed and now we get to do the fun stuff!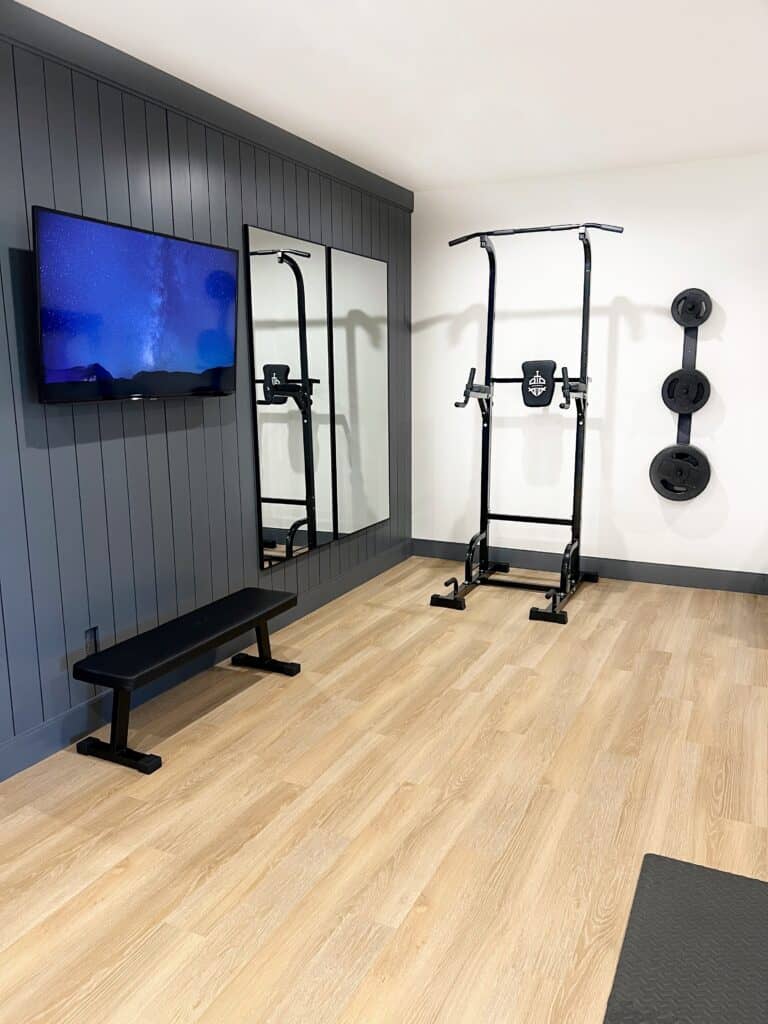 Still on the hunt for some good weights, but for now James is loving his whole set up!
Now that the home gym is looking like this, I should probably use it right?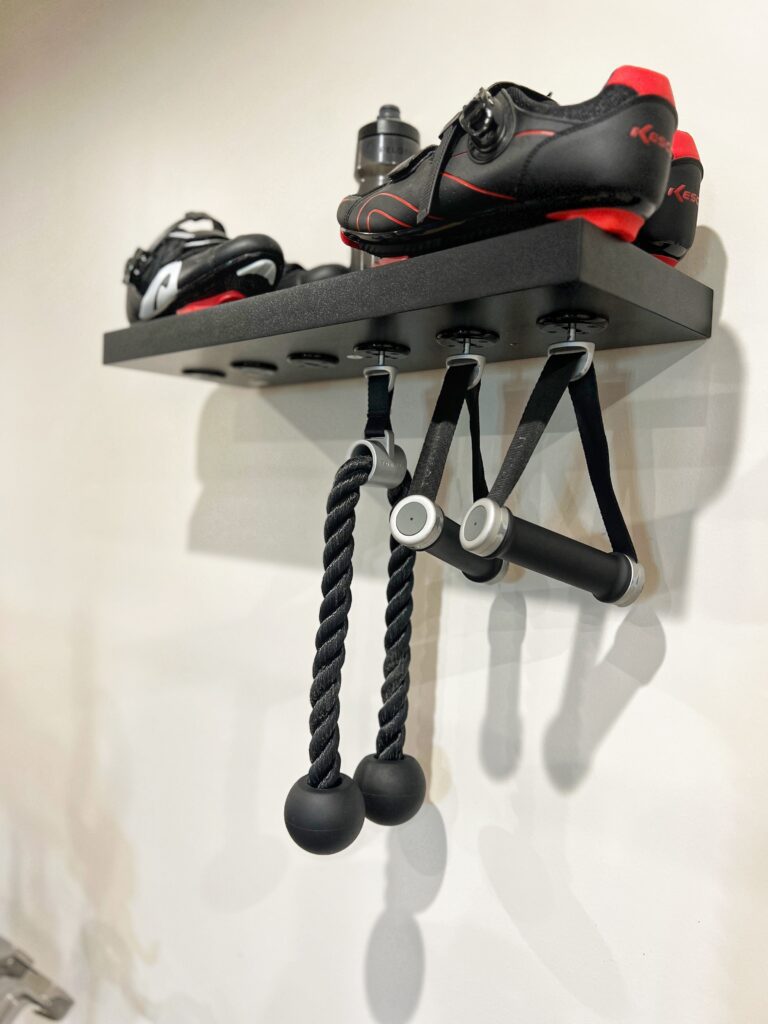 I do love using the peloton and eliptical …. what is your favorite thing to use to workout?
Stay tuned to for many more projects and hopefully we can complete this room on the list!
Weaber Lumber 1×6 Primed Nickel Gap Shiplap
Paint Color – Behr Graphic Charcoal
Mirrors
Eliptical
Weight Bench
Fridge
Peloton
Tonal Shelf
Weight Plate Storage
Floor Mats