How to Organize a Bedroom Closet ( All Ages)
Do you have closets that are in need of some help? Today I will be sharing how to organize a bedroom closet for all ages!
Let's start with the master bedroom! We did something crazy and turned our closet into a desk, and switched to this Ikea Pax system and I have to say its been the best ever! You can read about it HERE.
We live in a small home ( 1200 sq ft, with 6 of us) and this room wasn't working until we added this closet. You may think how does it fit all your clothes, let me show you.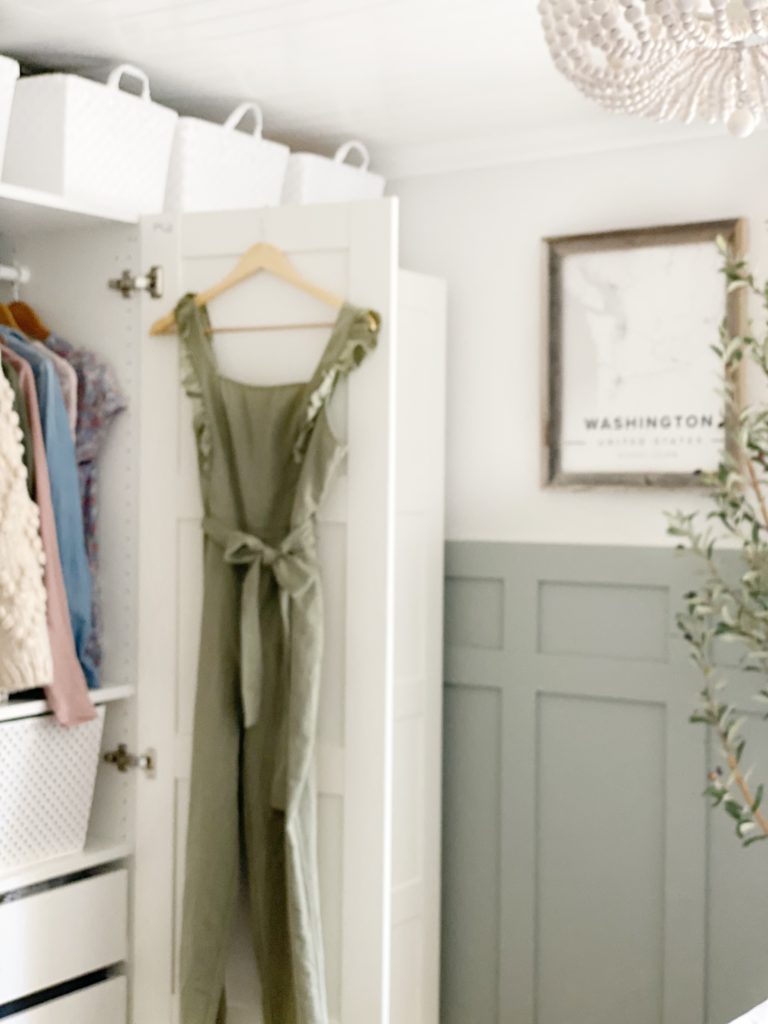 TIP : USE BINS ANYTIME YOU CAN!
You will see in my home anytime I share a space, I use as many bins, drawer organizers, jars etc! It helps keep everything clean and tidy!
Each drawer I have different items in it and you will see we do the same for each Pax.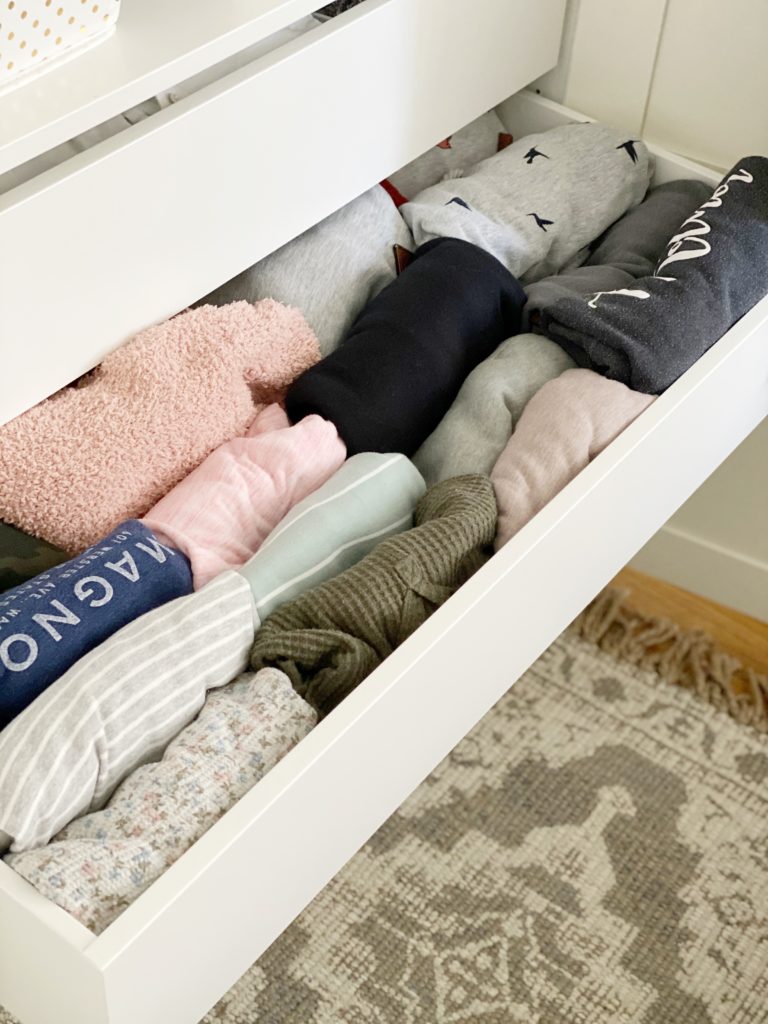 When starting to organize, see what works best for you and change as you see.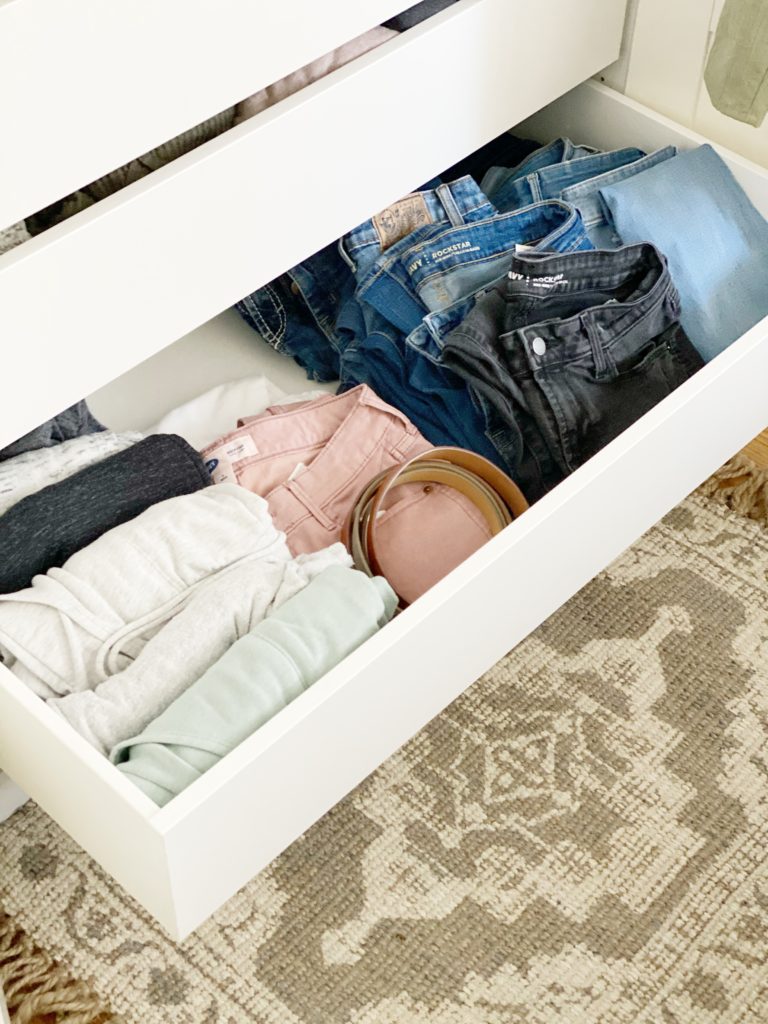 For my bathing suits, underwear etc goes in my bins underneath my hanging clothes. If you have longer hanging clothes you can always put them in a drawer as you see below.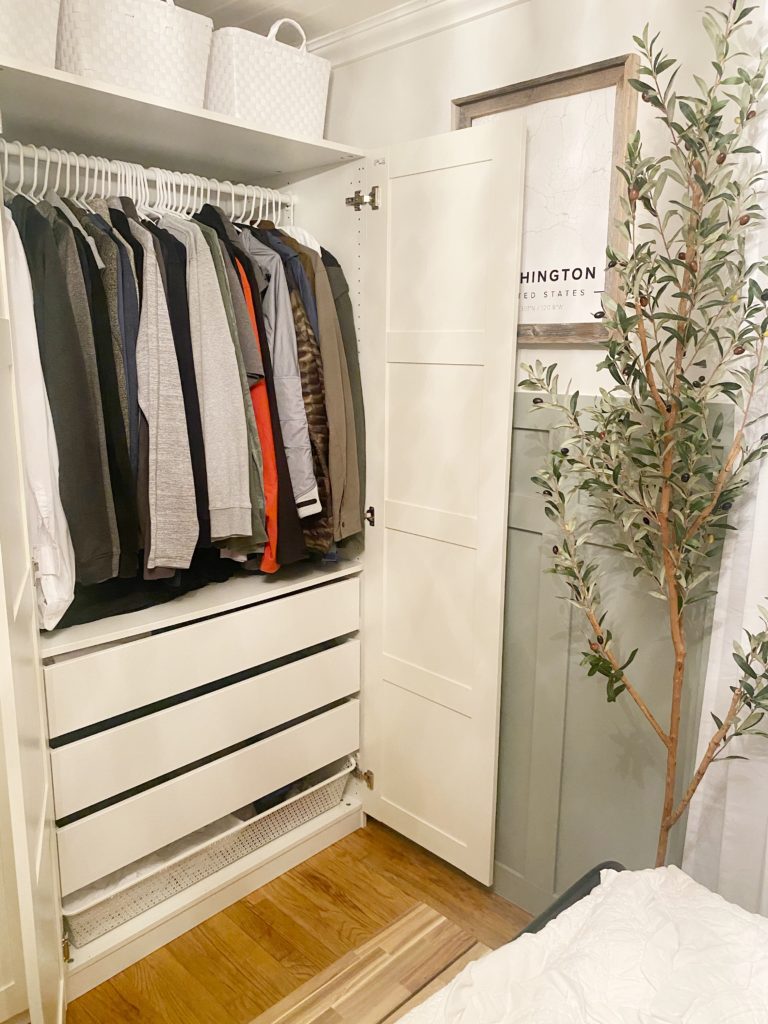 TIP: FOLD ANY CLOTHING YOU CAN
You may wonder, can you fold clothes of any size and the answer is yes you can!
We even fold shorts, and pants!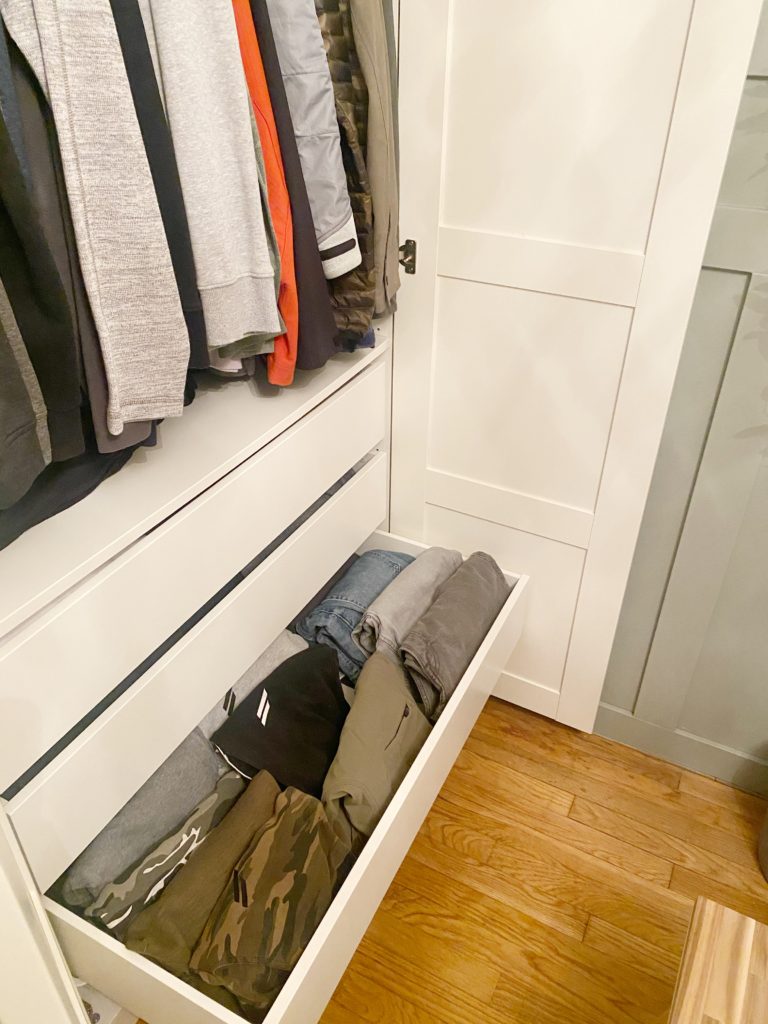 Now are you ready to see how we organize the kids clothes!
Before I share, this little closet we fit all our boys clothes!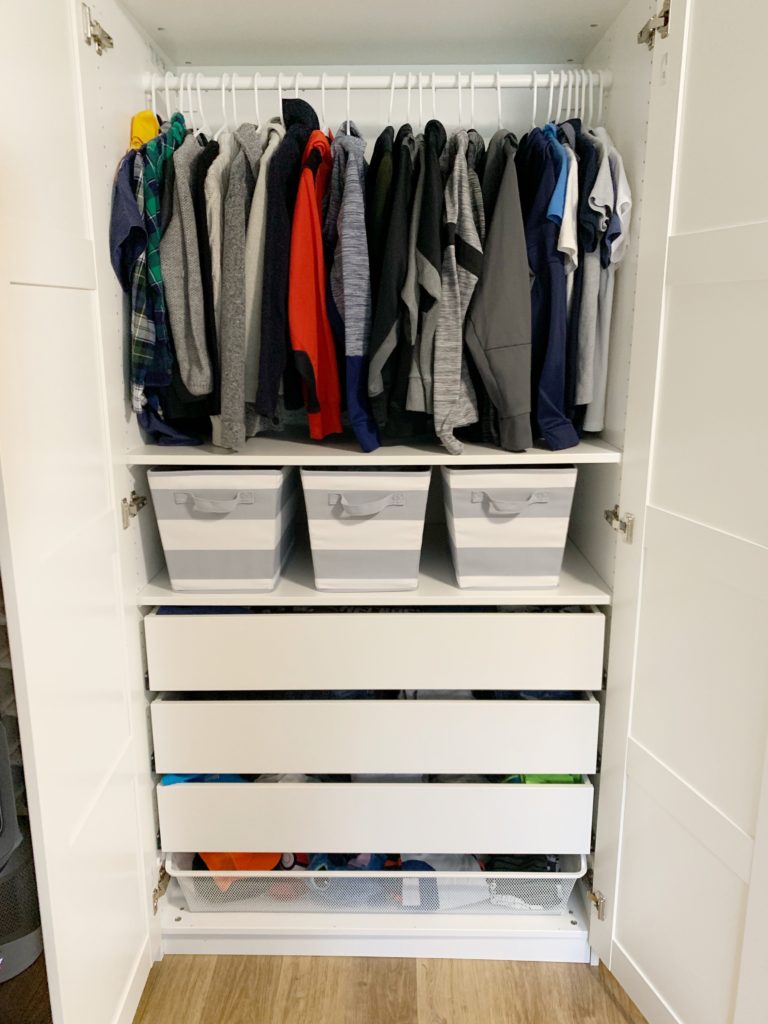 TIP: HAVE A SPOT FOR EVERYTHING
This is what helps our home stay organized, and if it doesn't fit then we don't have.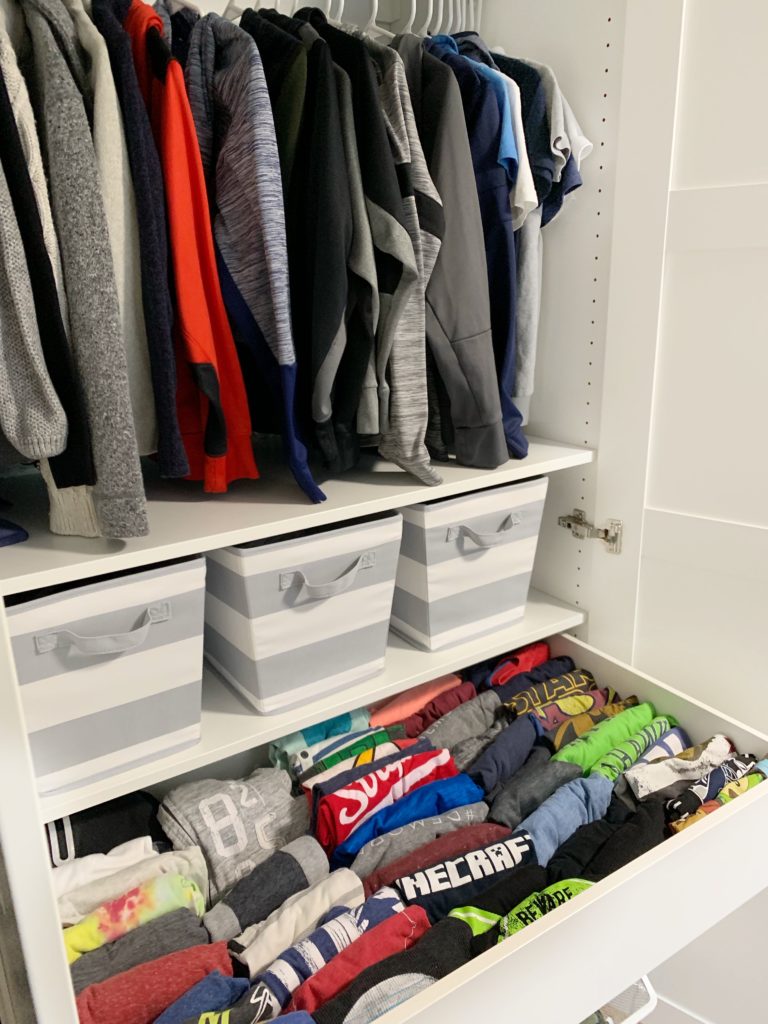 The nice thing with smaller clothes you can fit a LOT more in each drawer.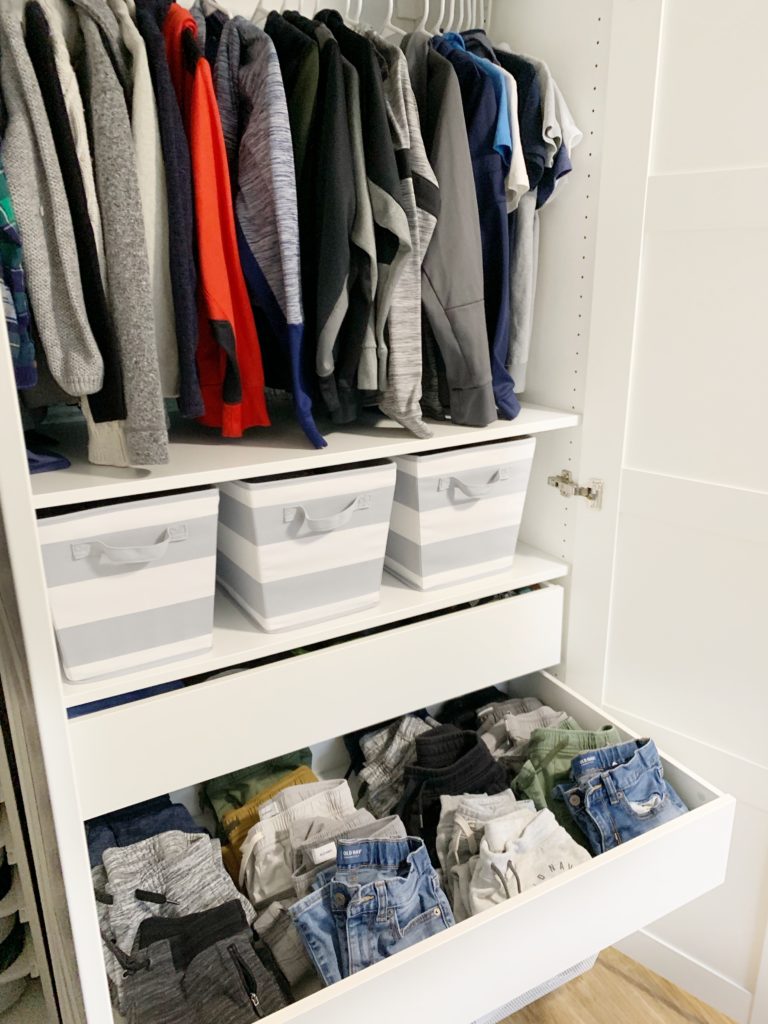 Each drawer we do like the "grown up" closet and can you believe it stays like it.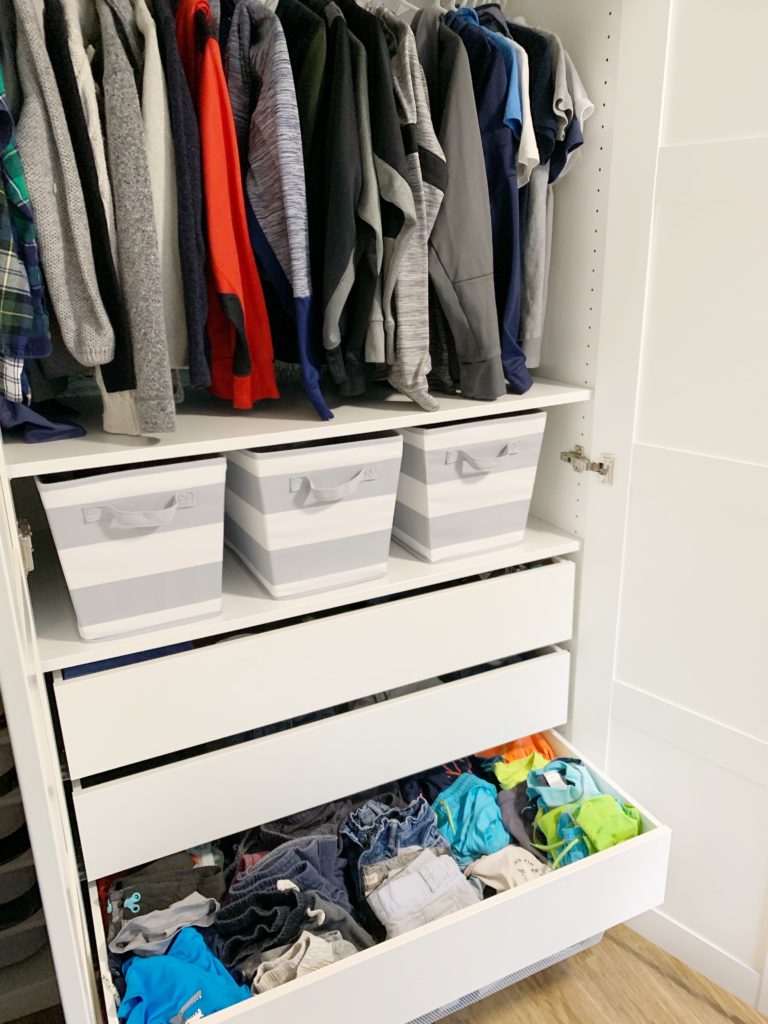 Once you get a rhythm going it gets easier! It makes it so nice to be able to see everything and not want to keep buying clothes you don't need.
I hope you got some inspiration from seeing inside some of our closets! Come back to see Zoe's soon! For more inspiration check out these 8 other blog posts below sharing closet and cupboard organizing ideas!
Now are you ready to organize everything??
9 Closet and Cupboard Organizing Ideas For Your Home

Organizing Through Our Home // Finding Lovely
Clean Out Your Closet in 5 Easy Steps! // Modern Glam
How to Organize Your Bedroom Closet // Dreaming Of Homemaking

Spice Rack Organizing Ideas // Happy Happy Nester
Baking Cupboard Organization // Zevy Joy
Tips to Organizing the Pantry // My 100 Year Old Home

A Pretty & Functional Small Linen Closet Makeover // The Ginger Home
How To Organize A Small Reach In Closet // The Happy Housie
Bathroom Organization // My Sweet Savannah