Back to School Party – It is that time and sharing all the fun things you need to throw a party!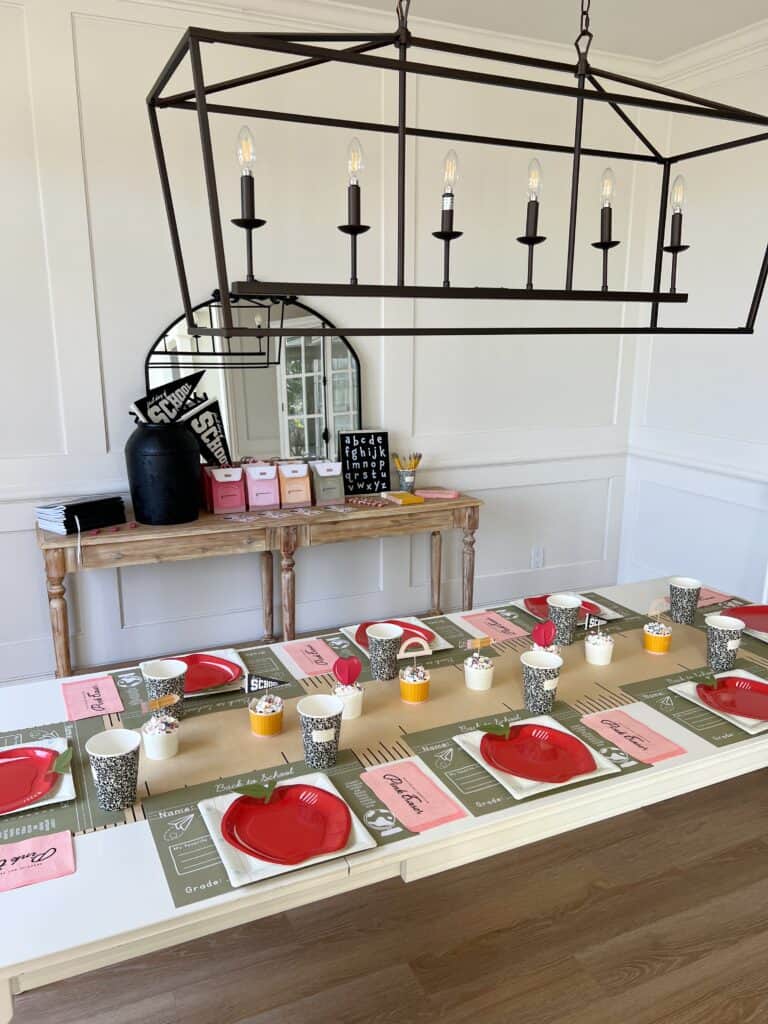 We love getting all our cute holiday decor from My Minds Eye and the best pajamas Hanna Andersson – these ones are so freaking adorable and go perfectly! We did a fun back to school video and post you wont want to miss!
I do have to say my kids even as they get older they were so excited to see this set up! So don't ever think they are to big … make every holiday, celebration or even little occasion something special!
This year was more last minute but I think it turned out so cute, it did make it easier finding all these adorable finds! I just can't wait for the next – but really I can … time already goes to quickly!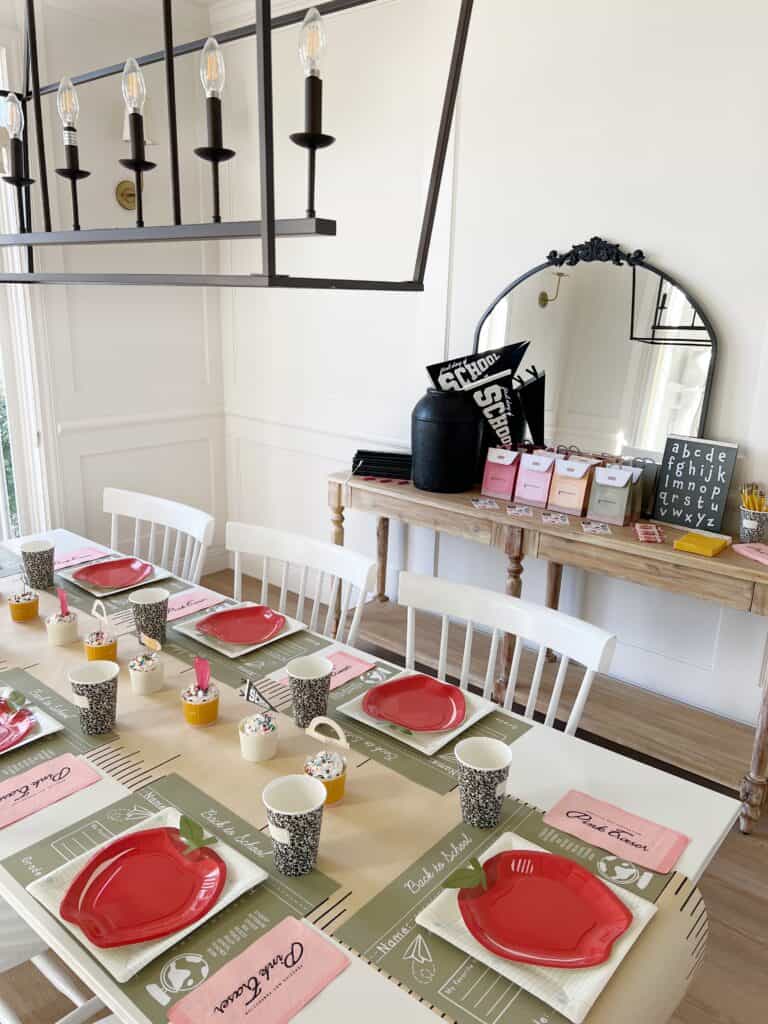 I don't know which is my favorite of the back to school supplies, my kids even noticed all the details!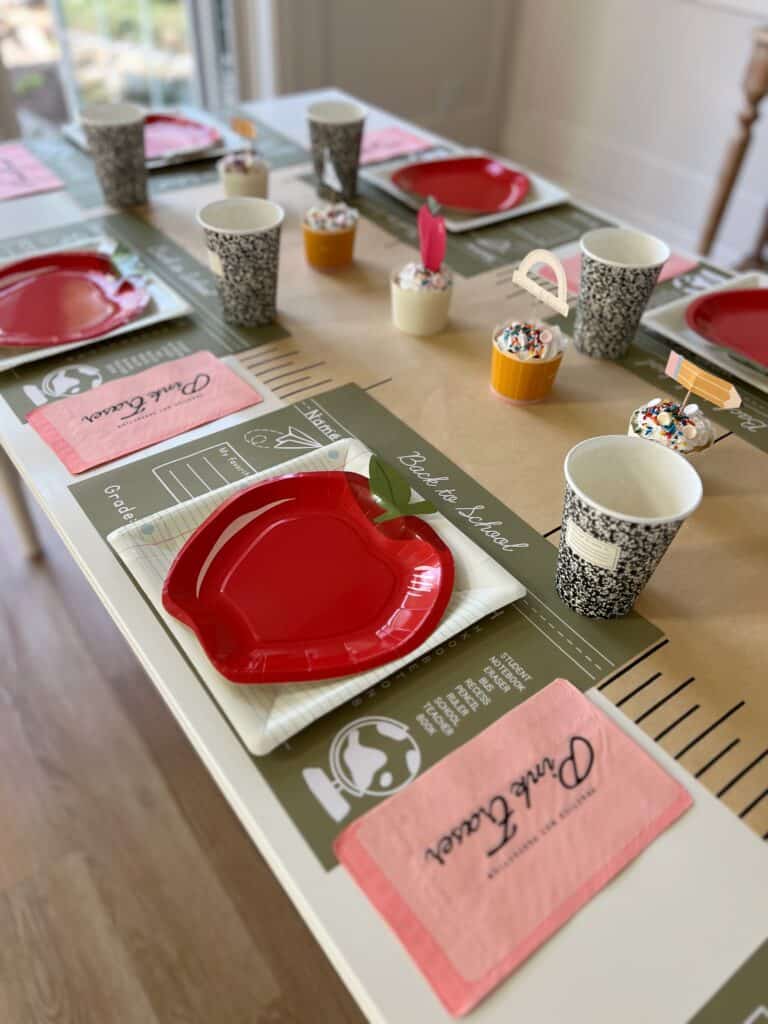 The pink eraser napkin is to cute, but did you notice the cup? A composition cup, lined paper plate and the cupcake holder is pencils!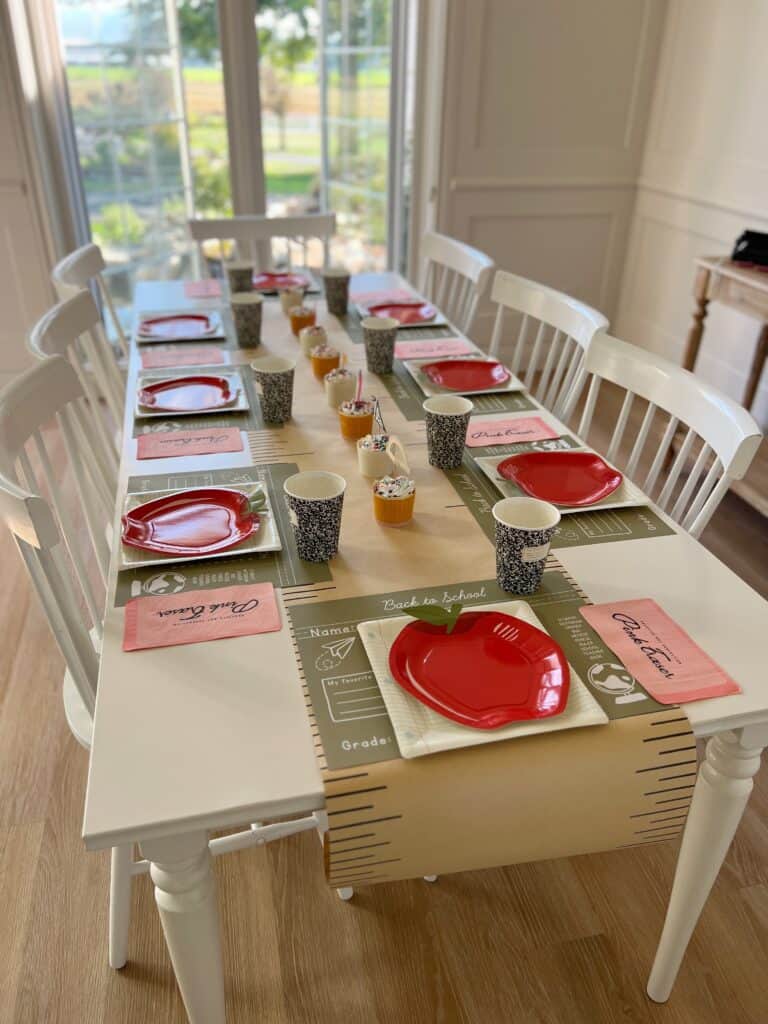 TIP:
Just remember you don't have to go all out for occasions, spend a lot of time putting things together – the most important thing is just spending time with your kids or showing them that you care <3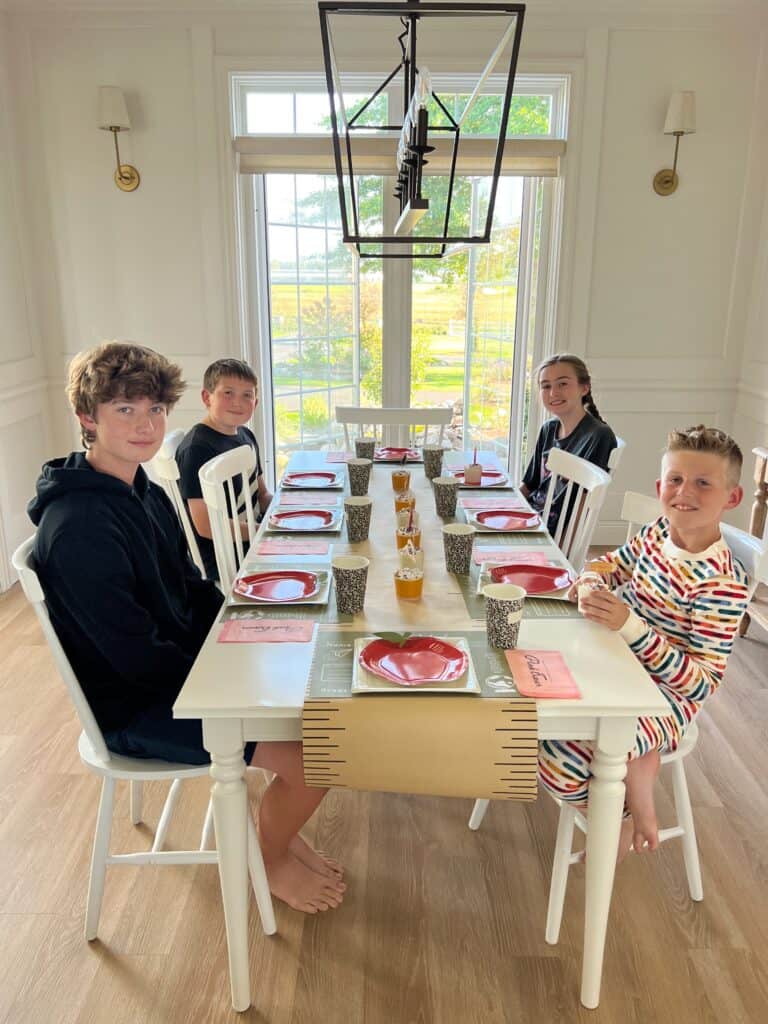 My favorite thing is to make sure to get lots of photos – and try to do from the same spot or pose! It is so fun to look back each year!
Shop my Back to School finds :