Office remodel paint time! It was a hard choice light or moody – but moody won! We loved this color so much from the old house it was time to bring it here!
We started this office remodel, planning to buy new base cabinets and add shelves later on. Repurposing the cabinets wasn't in the plan but it ended up working out in the best way! Let's see the power of paint!
While the office before was nice, it just wasn't us! Now with the power of some hard work and magic of paint lets transform this space!
Now that the shelves are built it is time to fill in all the holes with wood filler! Then a light sanding as needed!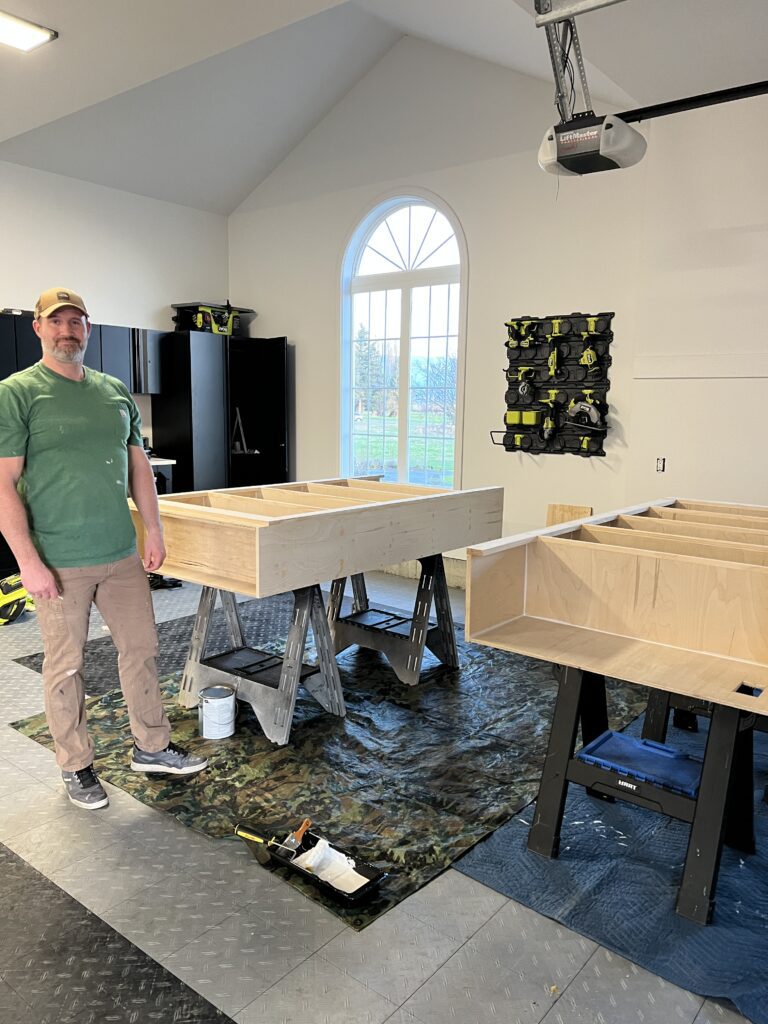 I don't normally prime things, but for this office remodel we want these to last! We use the Sherwin Williams Extreme Bond Primer. James did a lot of research and this is what he found that holds up well with the Emerald paint.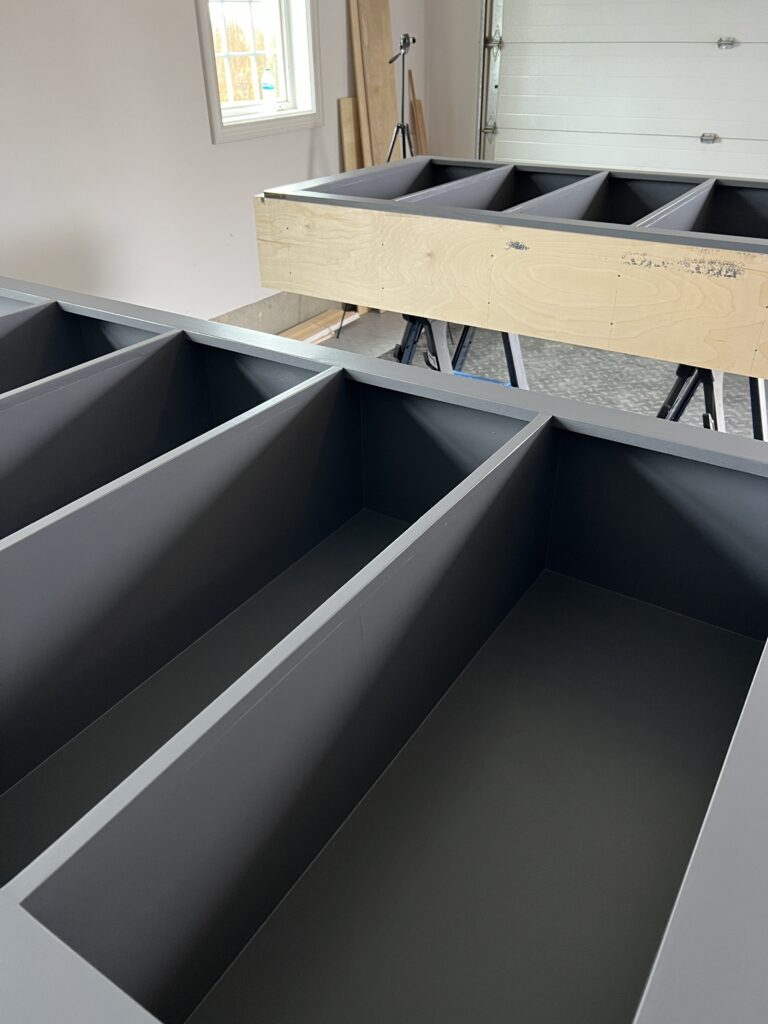 Look how smooth this goes on! James used a roller and you can't see one mark! We did the color Graphic Charcoal by Behr – but in the Emerald paint. Normally we would use a sprayer but our smaller one I didn't clean and it needs fixed – always remember to clean your paint sprayer after use eek!
After the base was sanded and filled with caulk it was time to prime! I will say, the white back I loved but knew I should go with my gut – and so glad we did!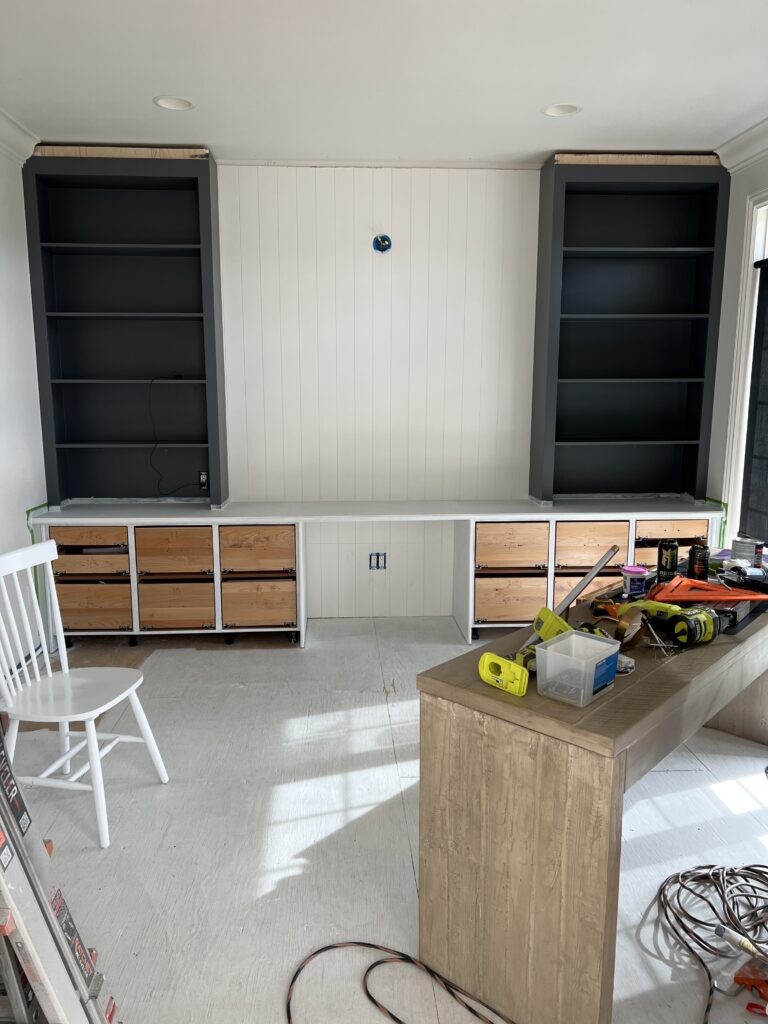 See how pretty it was looking… well its all primed and ready to go!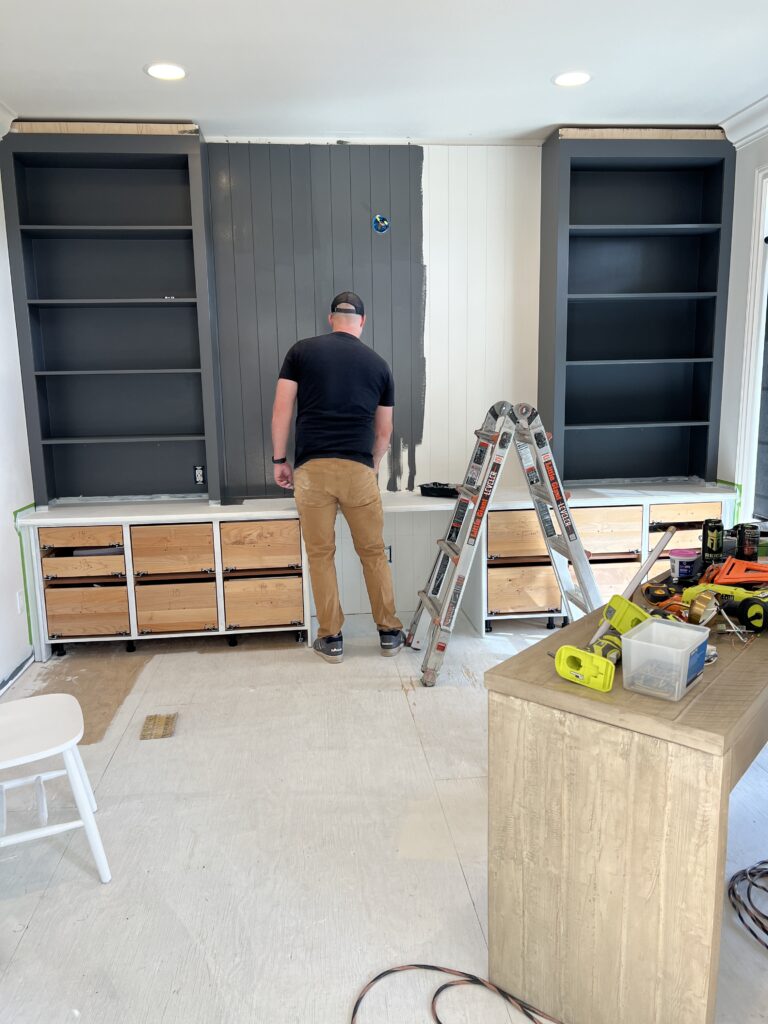 Office remodel in progress! Graphic Charcoal for the win, I love it so much!!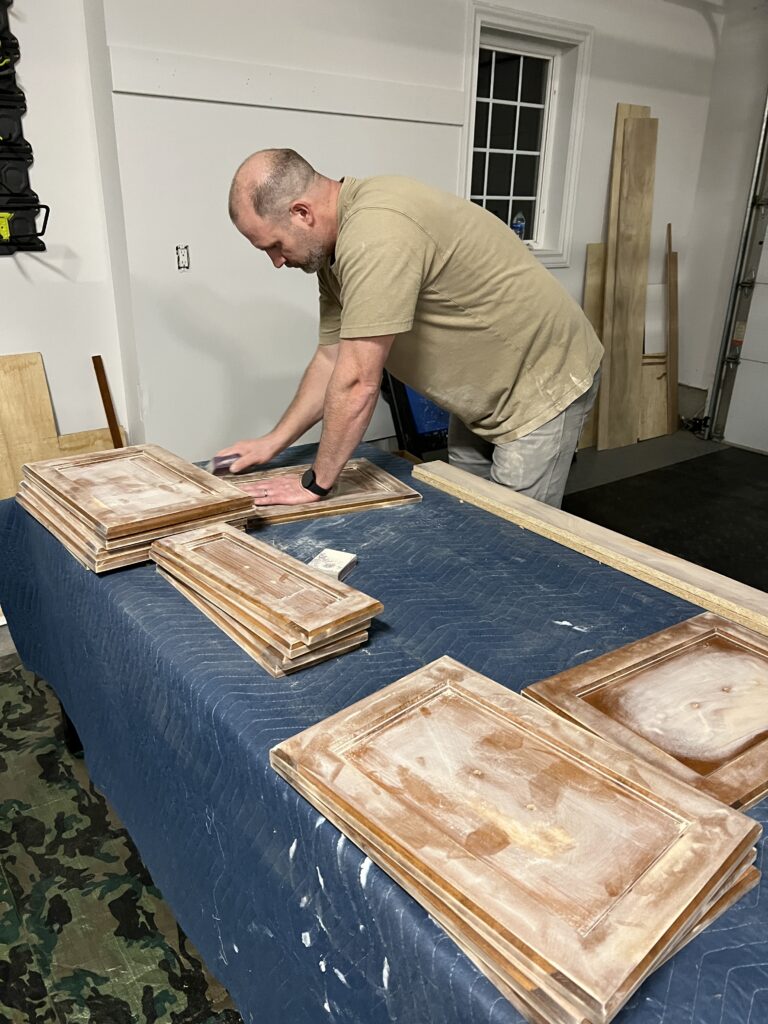 James took all the drawer fronts off, sanded, primed and painted!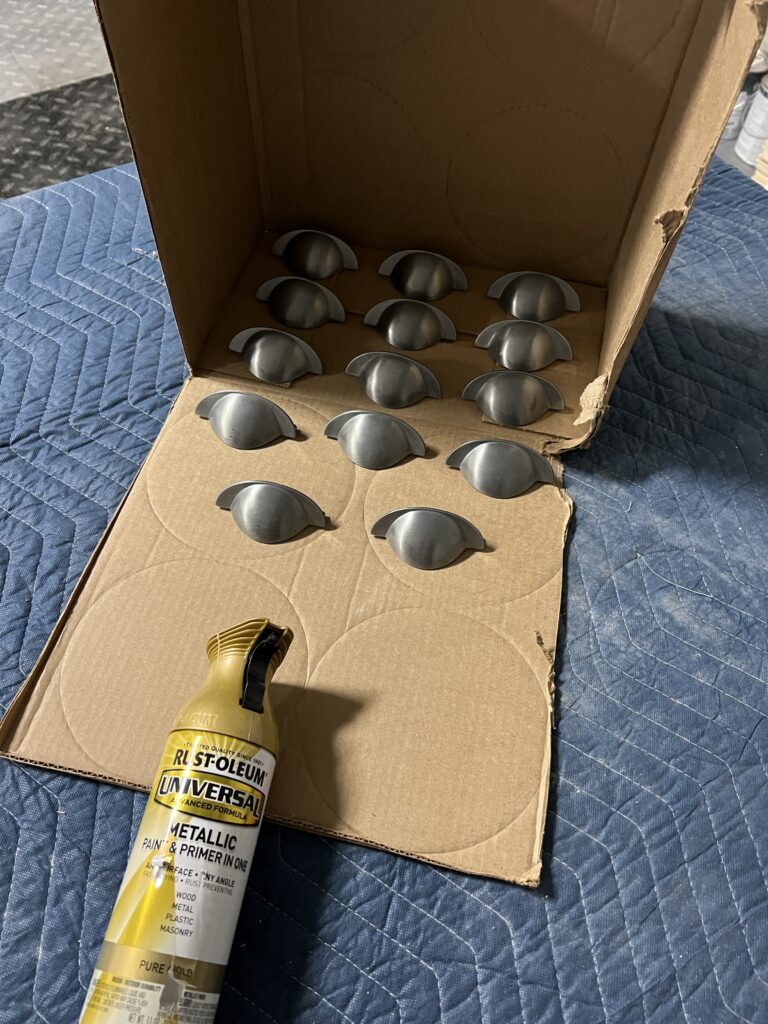 While I wanted new pulls, they weren't in the budget! We had this random spray paint and it worked out well!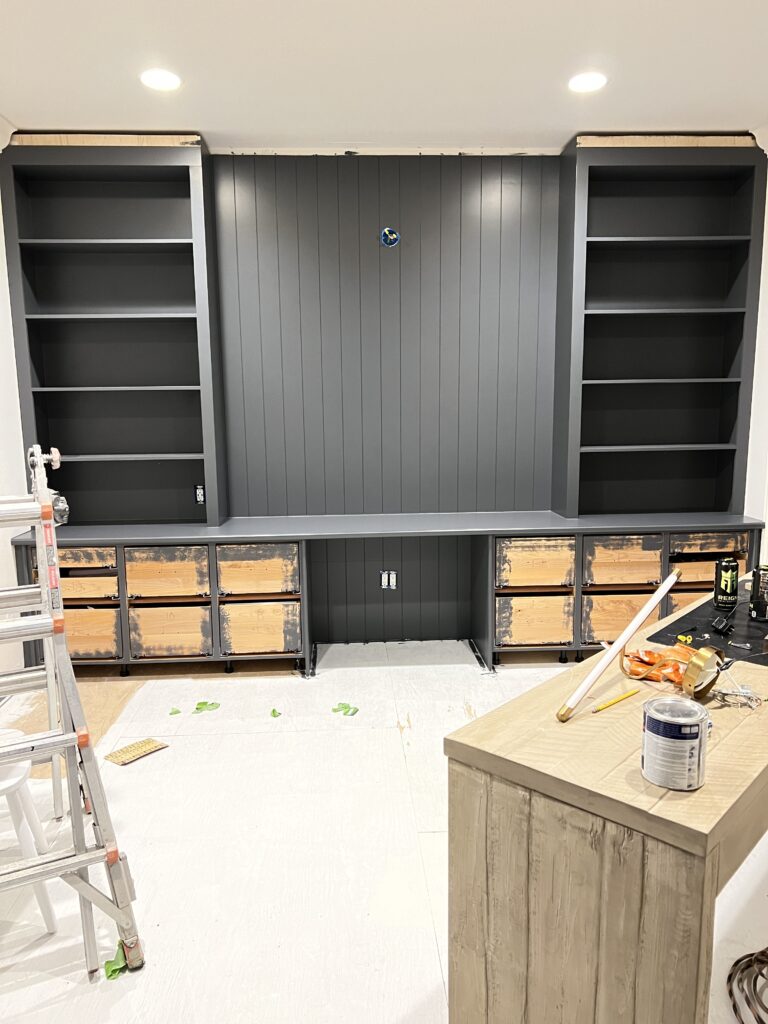 It is almost ready!
Drawers going back on and you can see the pulls, its a nice touch!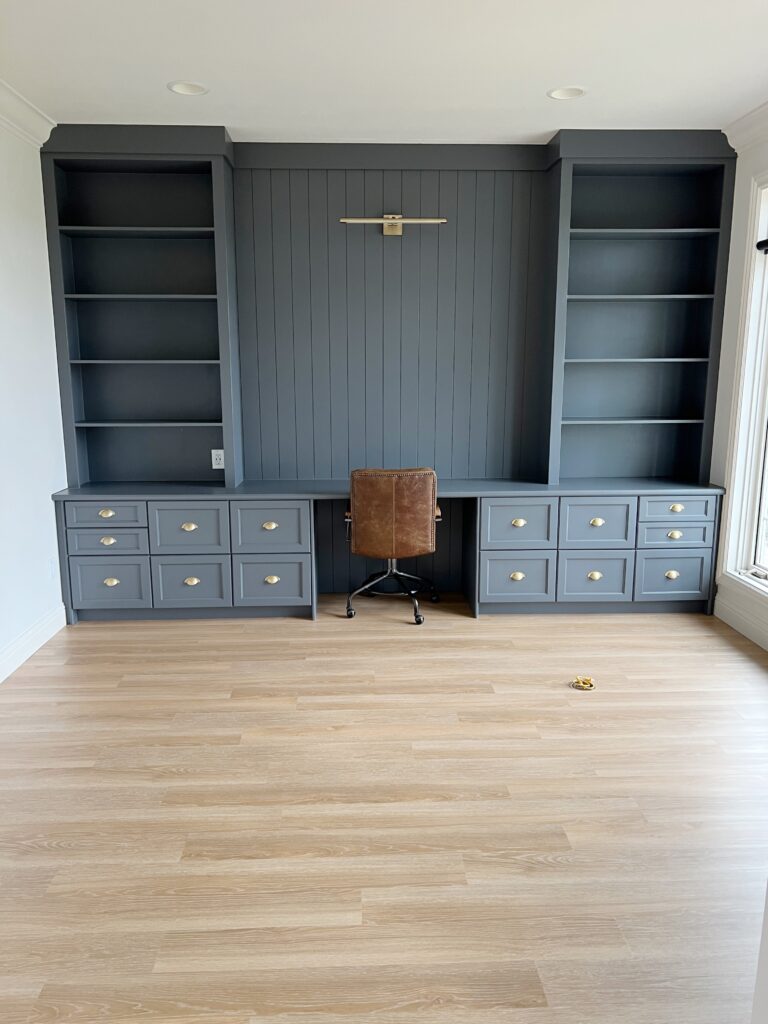 It came out better than expected, the paint is the magic touch! Yes, its all in the details.. and each step took longer than planned but so worth it! Now to find a paintable plug plate, and decorate!
SHOP THIS POST :

Dark Paint – Behr Graphic Charcoal we used Sherwin Williams Emerald line paint!
Emerald Urethane Trim Enamel
Extreme Bond Primer
White Paint – Crockery White (color matched)
RunLess Wire Switch ( Use code : DREAM10 for 10% off)
Light Fixture
Flooring
Chair
For more posts like this :