A day in the life – Our Farmstead
A day in the life on our little Farmstead, sharing all of our favorites from Duluth Trading Company!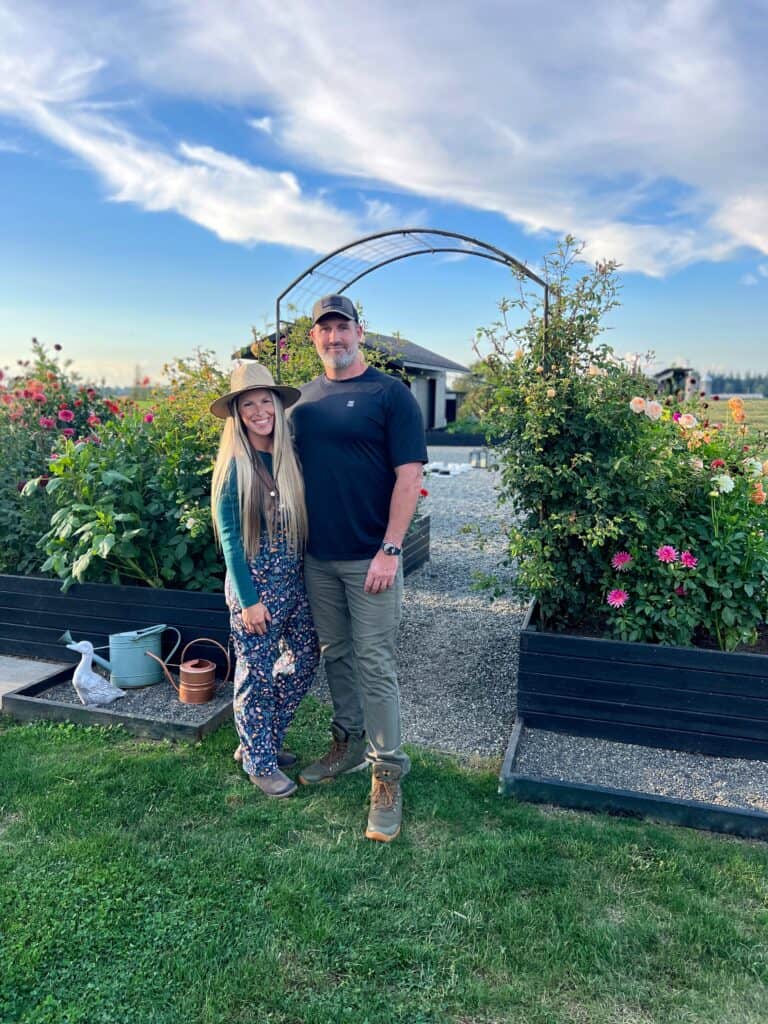 We first started our garden last year, and had a photo of James and I with me and my Duluth overalls, so I found it fitting to share this!
Use code DREAM15 to save 15% off your order in Duluth Trading Company stores or online + free shipping through 9/18/23.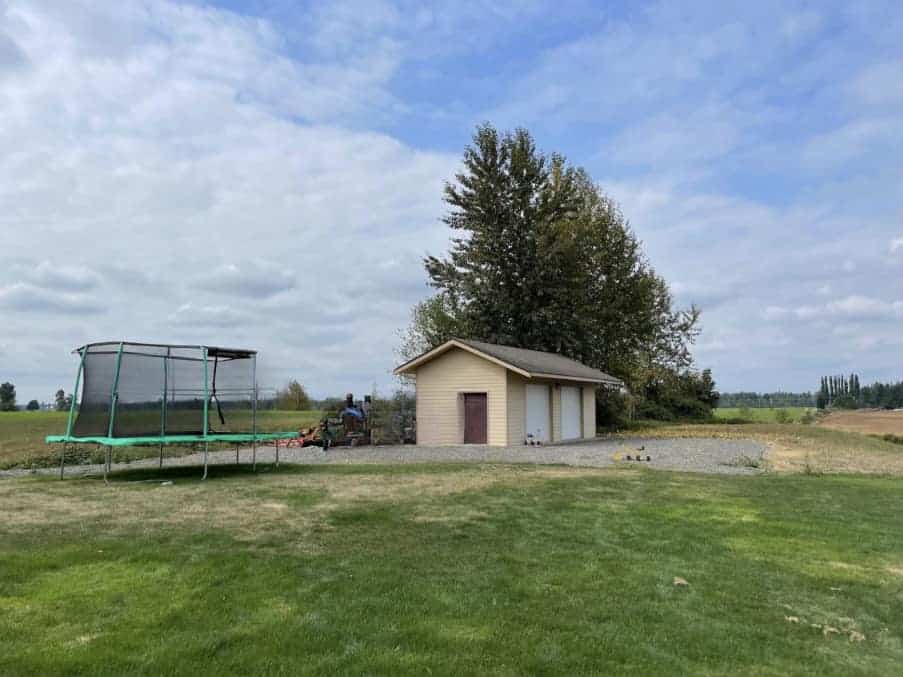 Here is where our garden started, while we still have a long way to go I just look out and love what we have done and see all the hard work that was put into the space.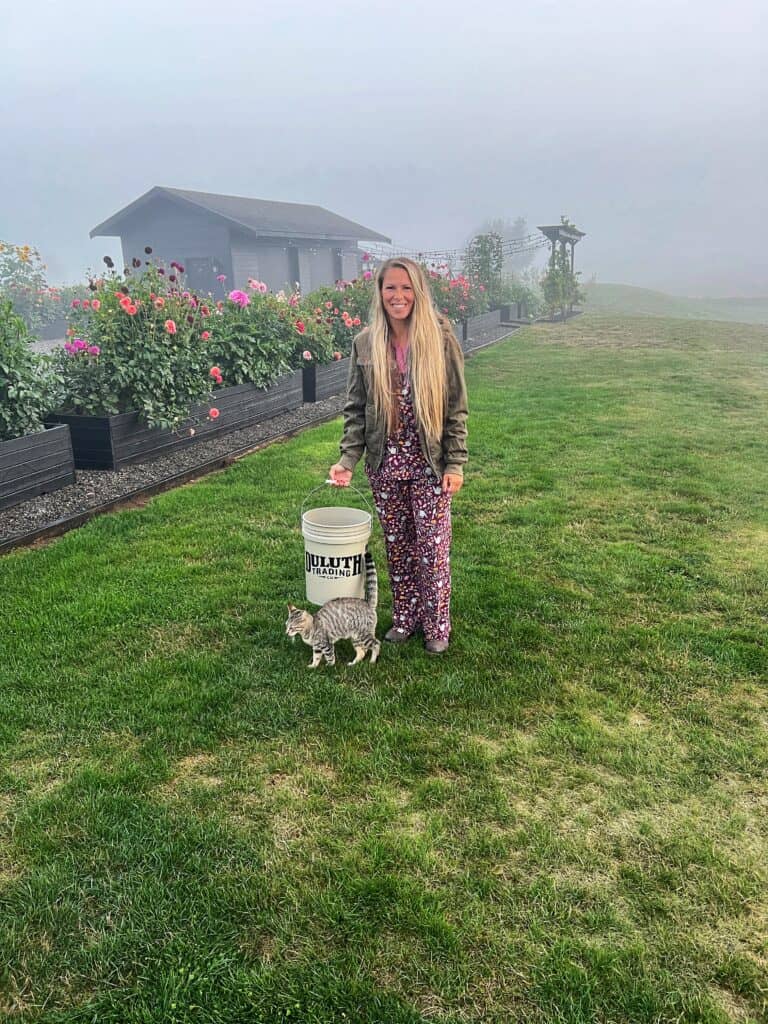 My days start early outside on our little farmstead making sure all the chickens and kittens are all fed and have water, then my day ends about the same. These pajamas are so cozy and you will never want to get out of them – they feel like butter! When we were in Portland we visited the Duluth store and I grabbed this bucket and while it maybe something so silly its been the best thing for me to use for all the feed.. and we have another to collect flowers!
I might have fallen in love with the overalls, they have all the things in between. You can find this shirt, hat and gloves on the Duluth site too!
Our dahlia gardens are bursting, and I love a clean garden so you will find me deadheading or getting flowers to give someone.
These gloves come in multiple sizes, I love them – I would just size up they run small. ( Size large is best for me)
I do need to order some rose gloves, but so far these have worked great. Check out these leather gloves on my wishlist!
My overalls I live in, they are perfect for all aspects on our little farmstead even egg collecting! The pockets are just perfect and arent they just so cute!
( I wear size XS, 29 length – I am 140lbs and 5'4 I do feel like they run big)
Did you know they have clothes that are even perfect for a night out? This dress is so cozy and I love this flannel jacket to keep me cozy! You can shop everything by tapping below and stay tuned for a holiday gift guide!
Boots – I LOVE these boots they run TTS and boots everyone needs!
Overalls – I have so many love them! I wear XS, 29 – I am 5'4 and 140lbs
Pajamas – Buttery soft amazing! I normally go up a size in pjs but these stick to size or size down.
Hat- LOVE – I did s/m but could do the next size too!
Dress – I ordered Medium after the review so don't agree with it- could have done small but its so cozy!!
Flannel Duster– I ordered XS and its more oversized – so comfy and perfect for fall/winter/spring!
Socks- MY FAVE – get every color!
Gloves- Size up ( I wear large in these)