Halloween S'mores Charcuterie Board
Halloween S'mores Charcuterie Board yes please! Check out these fun and easy ideas to not only make your s'mores board tasty but cute!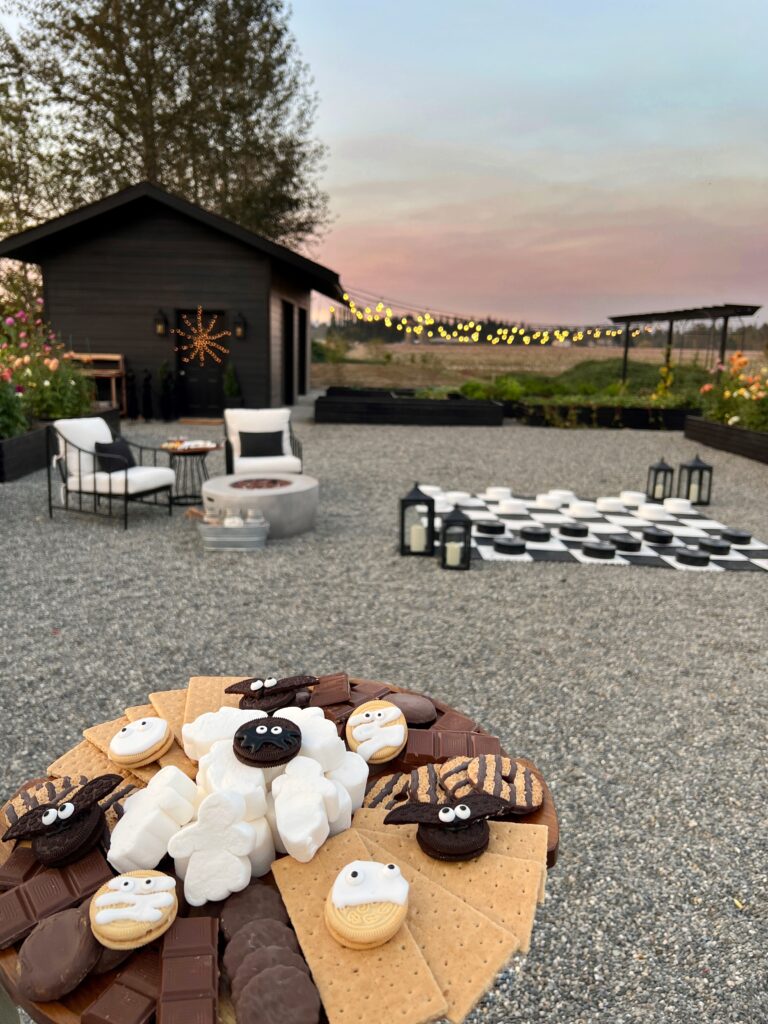 I can't believe its almost Halloween, and we have had the most amazing weather! I figured we should have a s'mores night! Best thing – quick order online at Walmart with their online grocery pick up option it made it so quick and easy, and I was able to know I was getting everything I needed along with not more than what I needed to stay on budget! Code for new customers – TRIPLE10 you will save $10 off your first three pickup or delivery orders. $50 min. Restrictions & fees apply.
Halloween S'mores Charcuterie Board
S'mores charcuterie board time, let's put it together! I would show you a step by step, but I feel like it's more fun for you to be creative. You can see the final images and get your inspiration from there! This is what I used all from Walmart.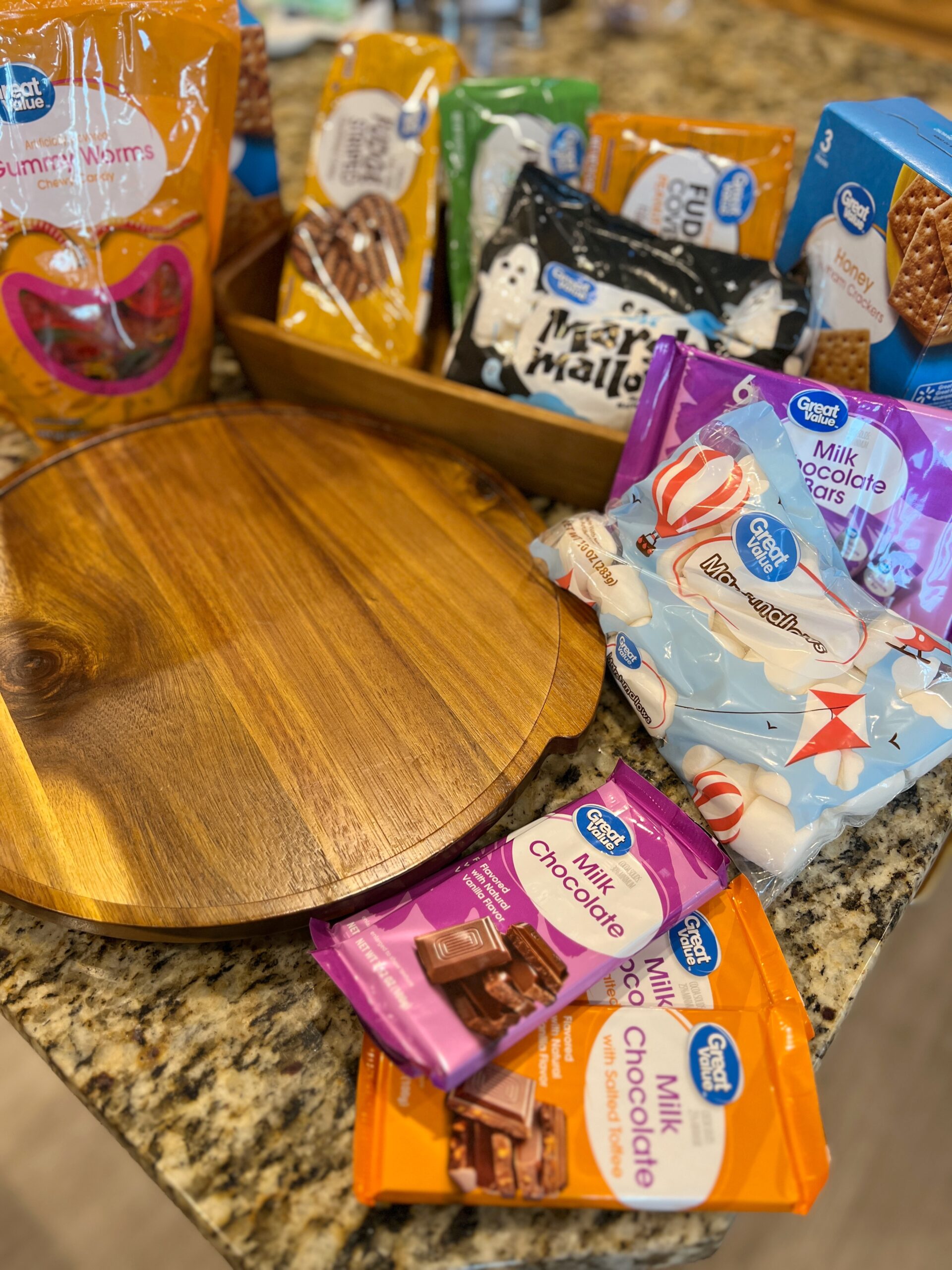 I have said it before, but this icing from Walmart that is the Great Value is the best icing we have ever used – honestly my kids had me buy 5 of each because they are that good!It dries and looks like royal icing, but tastes so yummy. Let's make some cookies to add on our charcuterie board!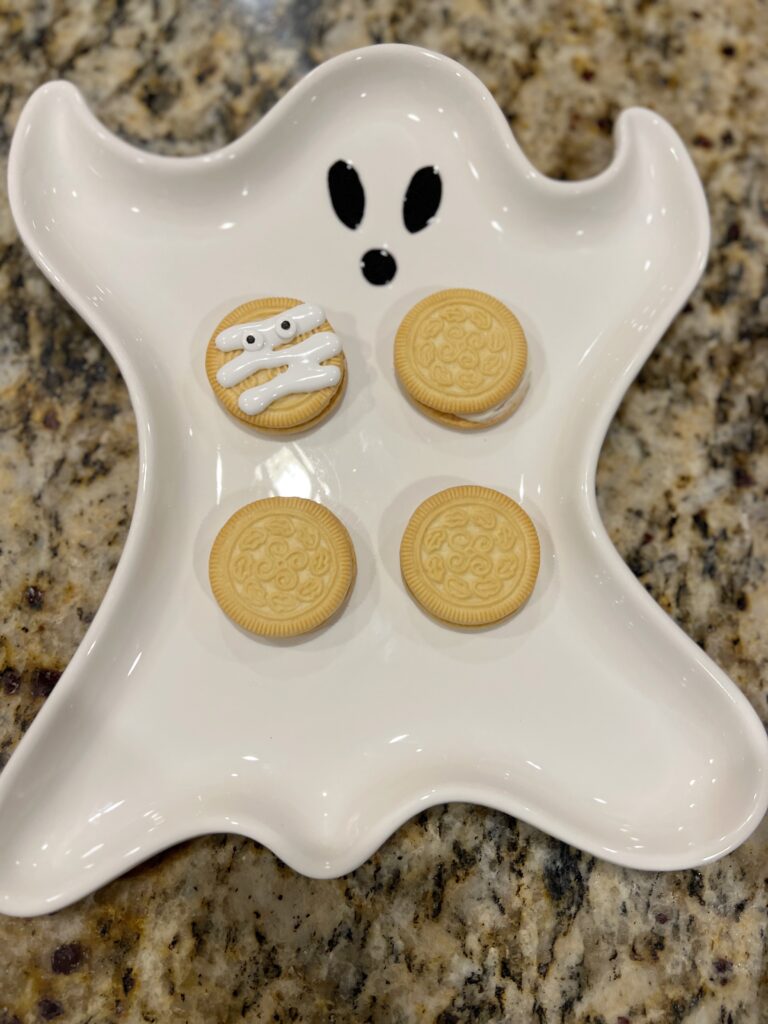 Let's make some mummy's! Grab you cookie, icing, and some eyes. All you do is go back and forth with the icing, then add your eyeballs and watch them dry into perfection! Really you can't mess these up.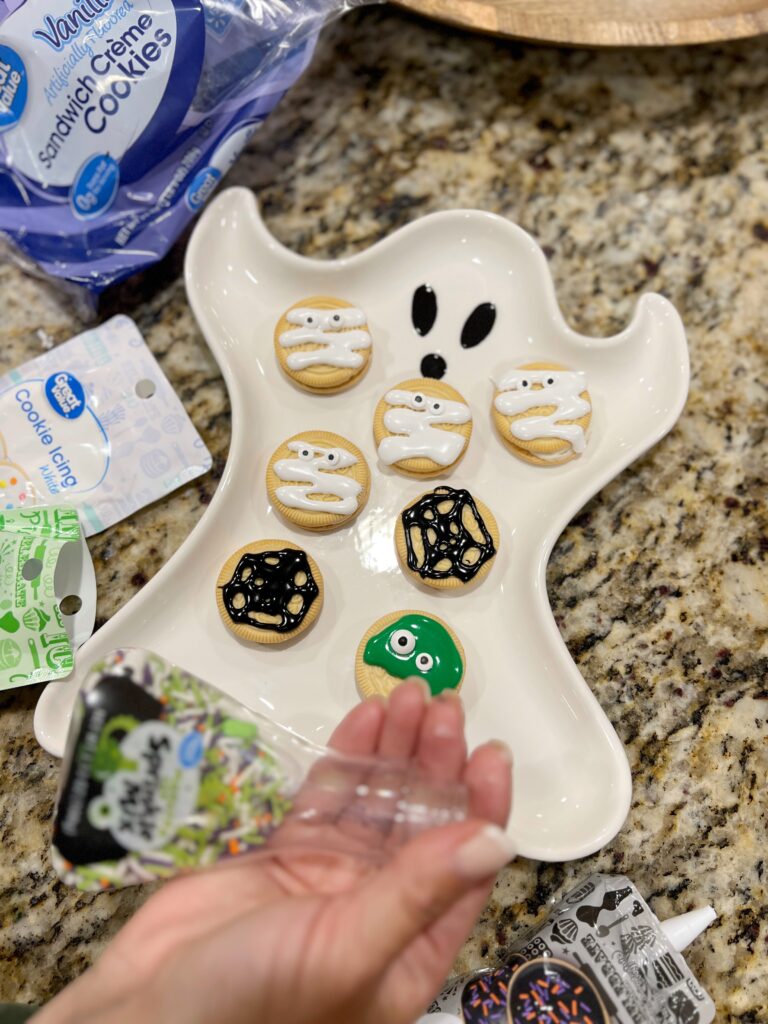 Once we did the mummy's, the kids thought about all the things we can make! Spider webs, spiders, monsters, pumpkins, black cats, and the list went on!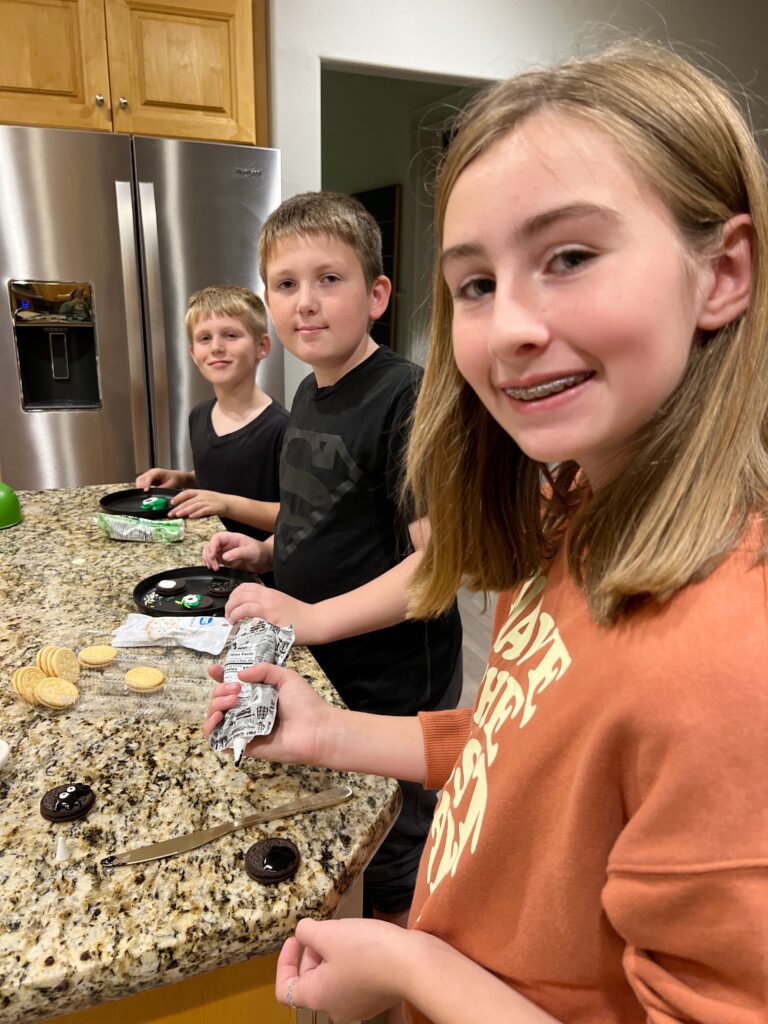 This is not only a fun activity for adults but kids too – and they taste so good along with being a fun addition to your s'mores halloween charcuterie board.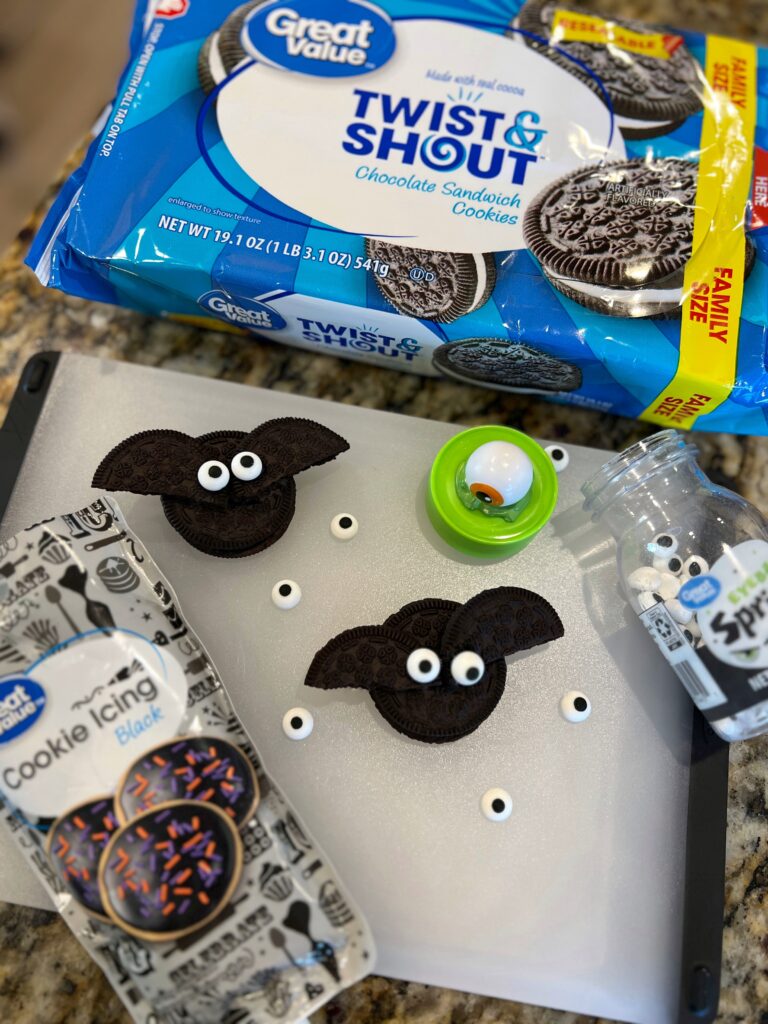 Bat's are always fun, these were a hit last time and we thought we would add them to the halloween s'mores charcuterie board. Now that we got our board and treats ready let's set it up!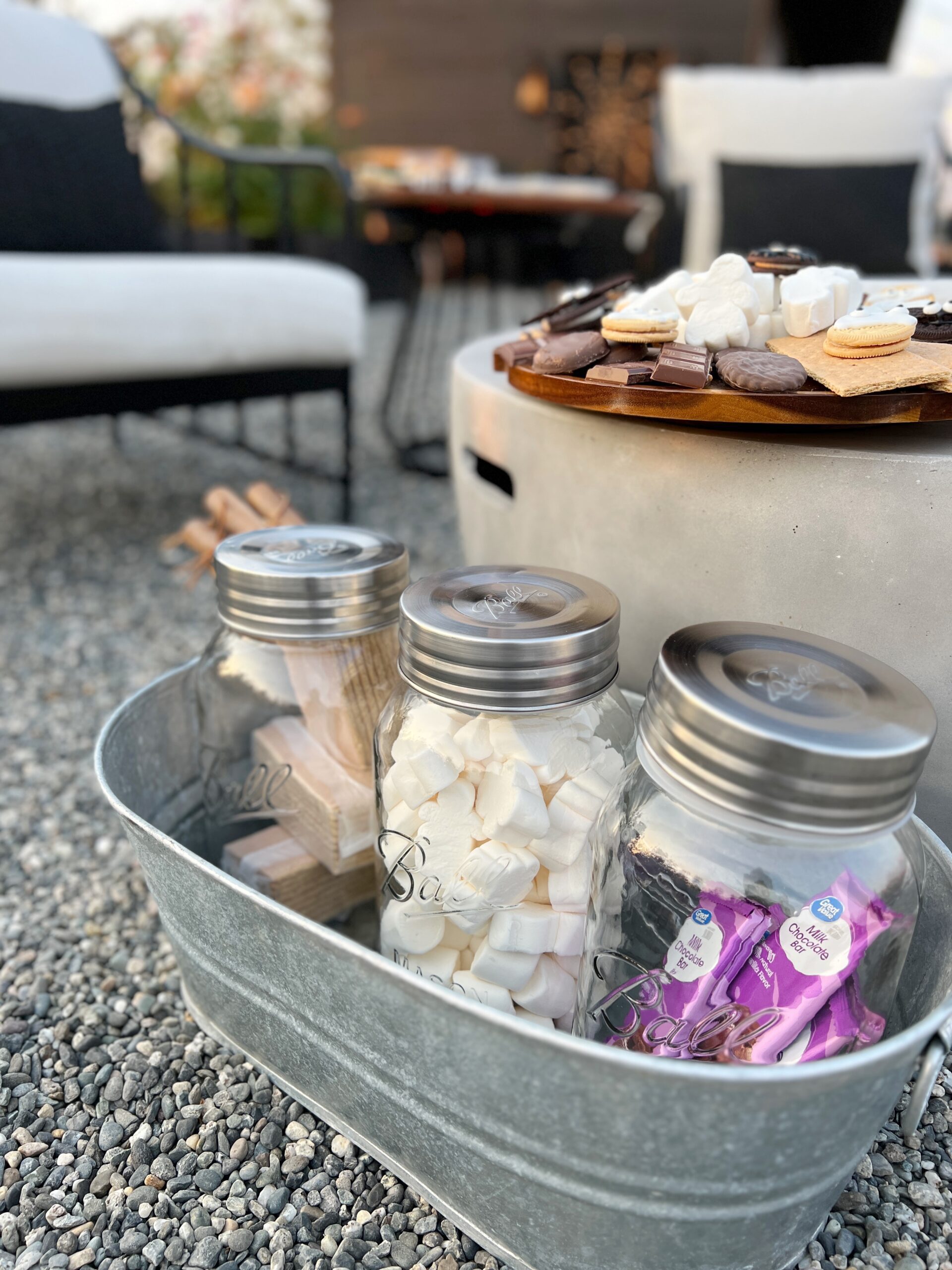 Here it is! S'mores board is all ready and we have our jars all filled up with graham crackers, marshmallows, and chocolate!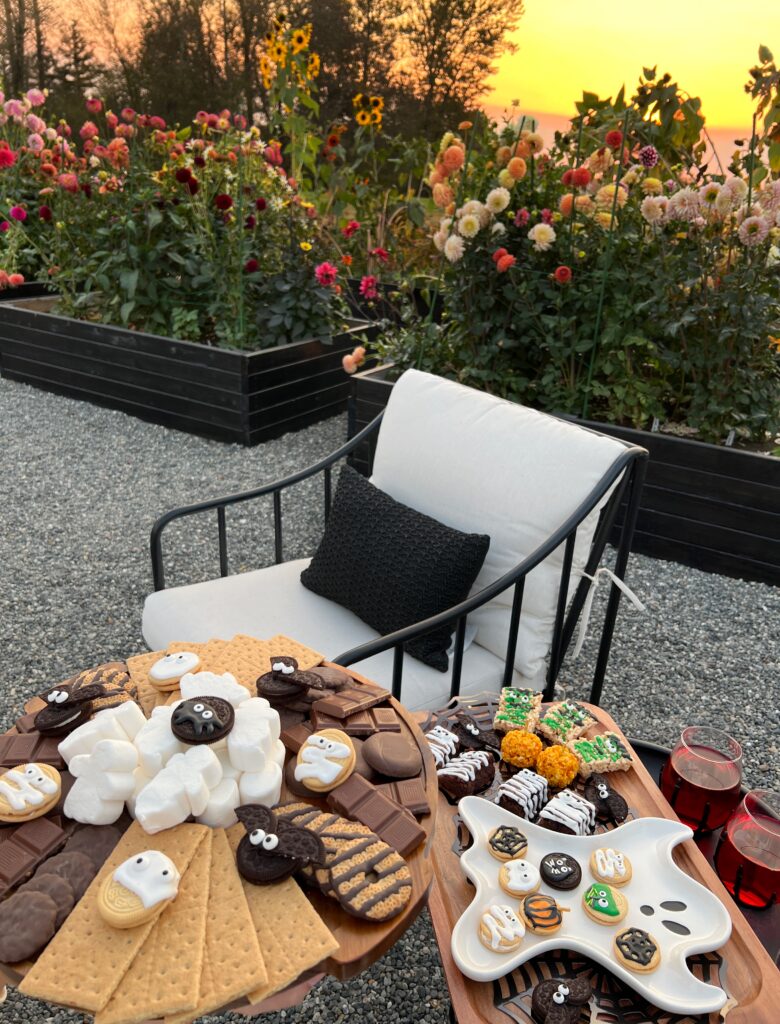 Naturally we had to make another board with some spooky treats and some fun drinks too – its going to be a good night!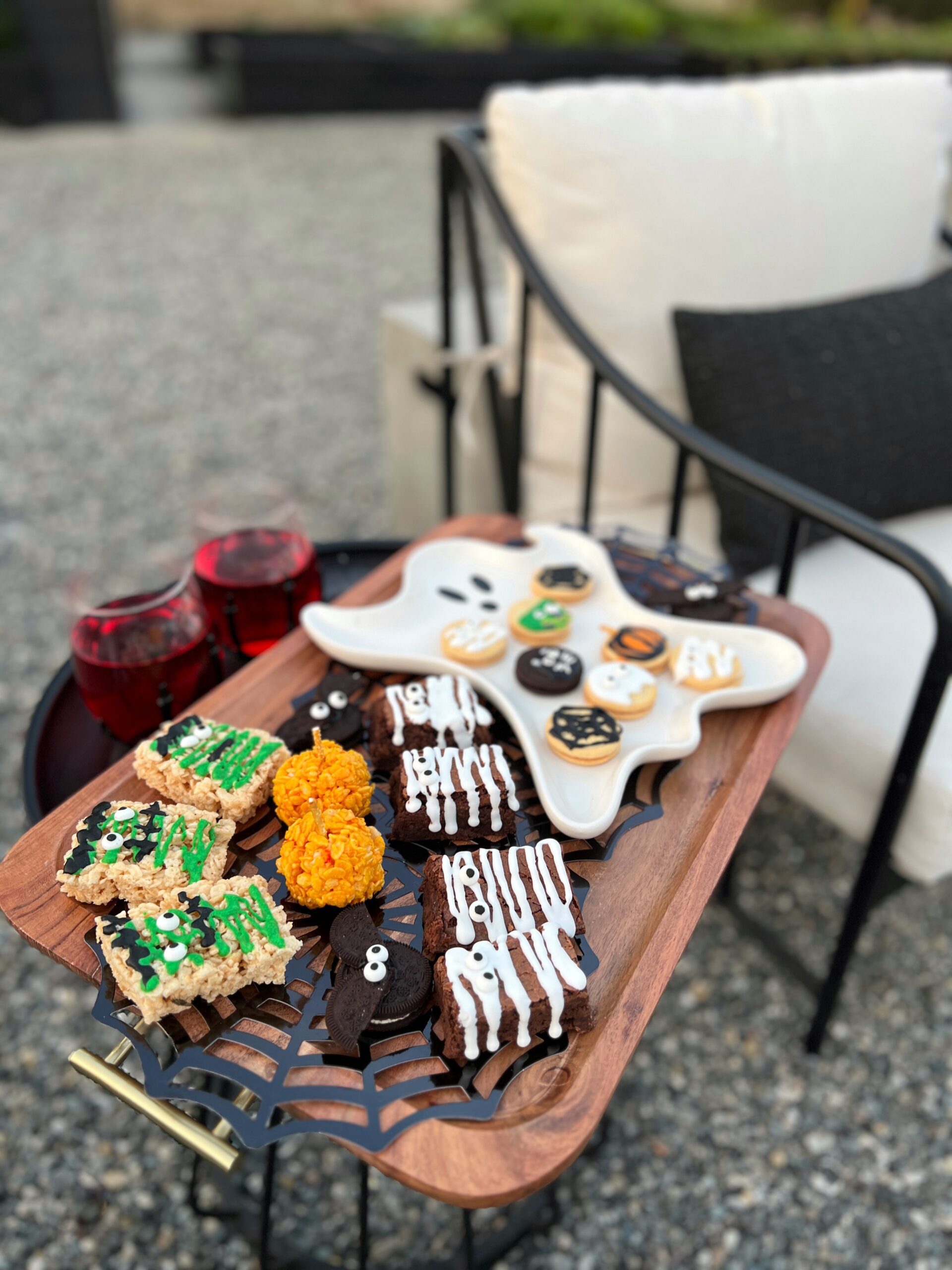 Spooky treats and a pretty but spooky backdrop makes for some fun, you can find everything else pictured here at Walmart too.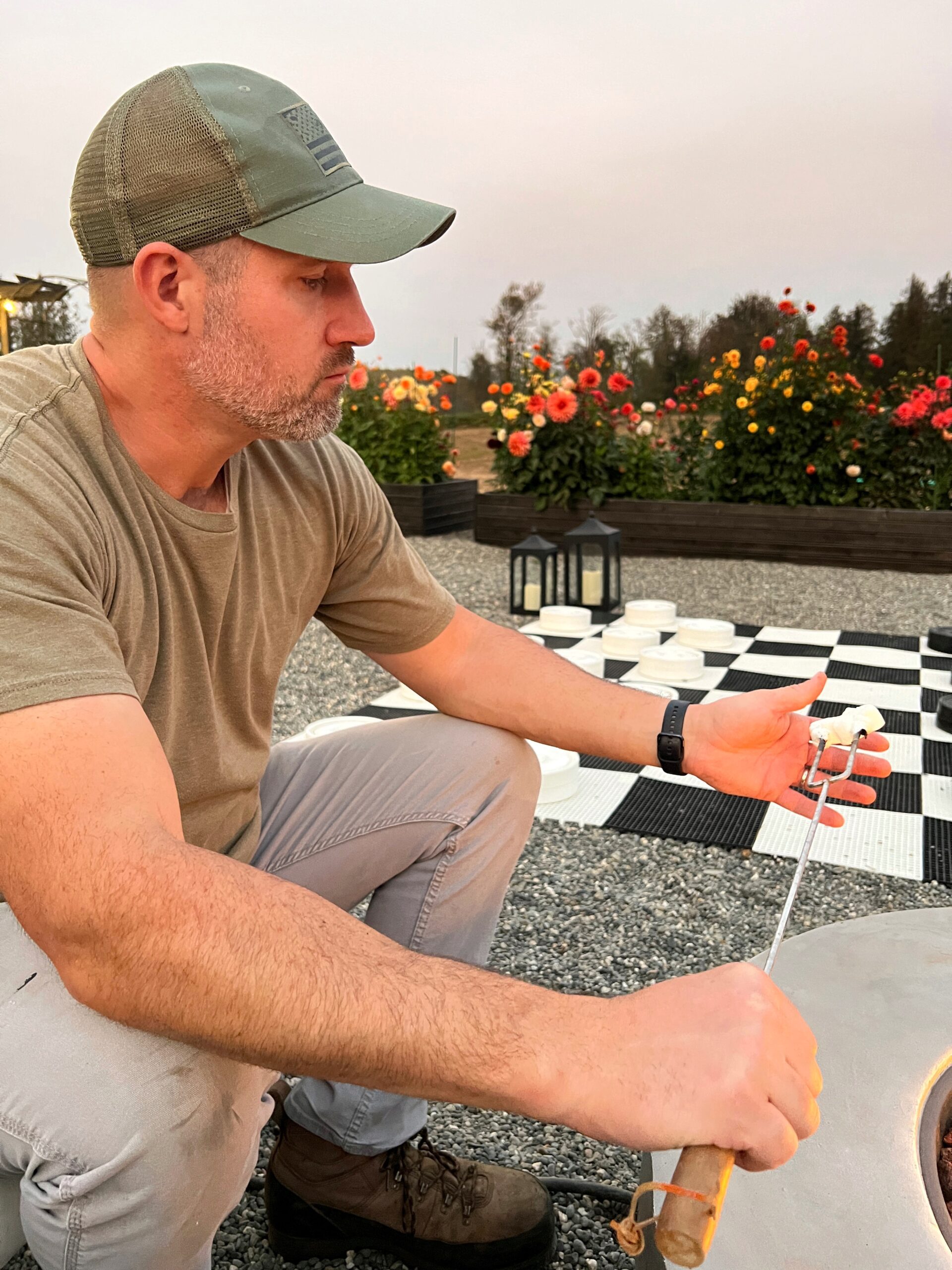 Perfect night for s'mores – don't worry the kids got to have some too!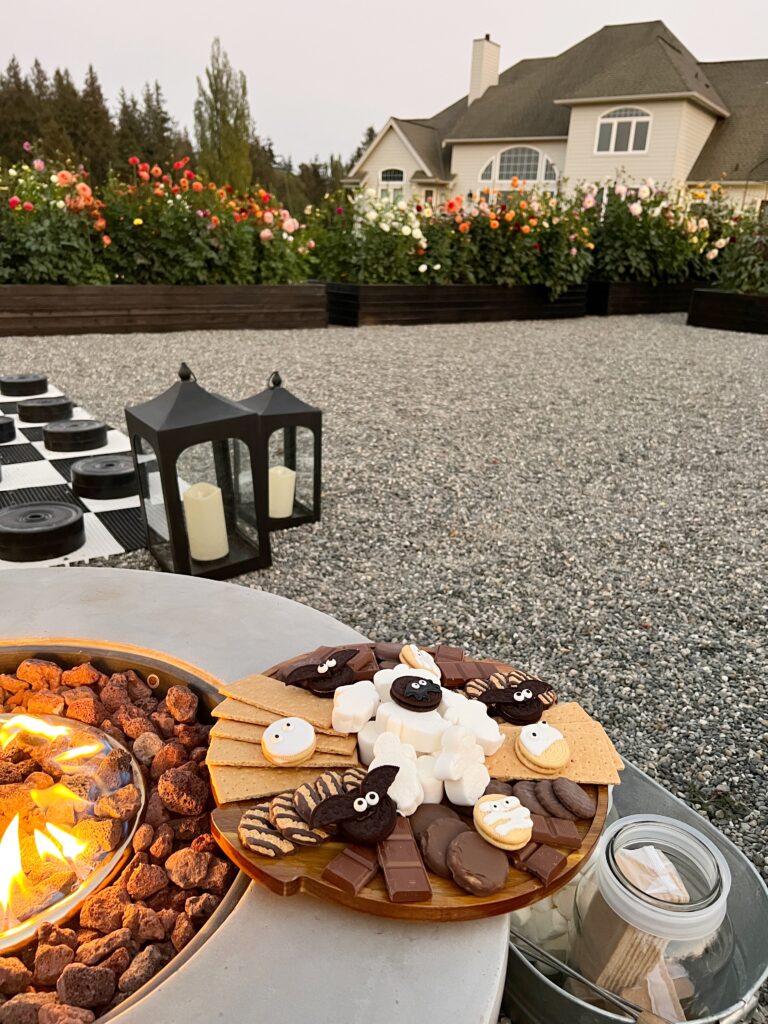 The fire is toasty, and this s'mores board is so cute to eat! These ghost marshmallows from Walmart are perfect for roasting!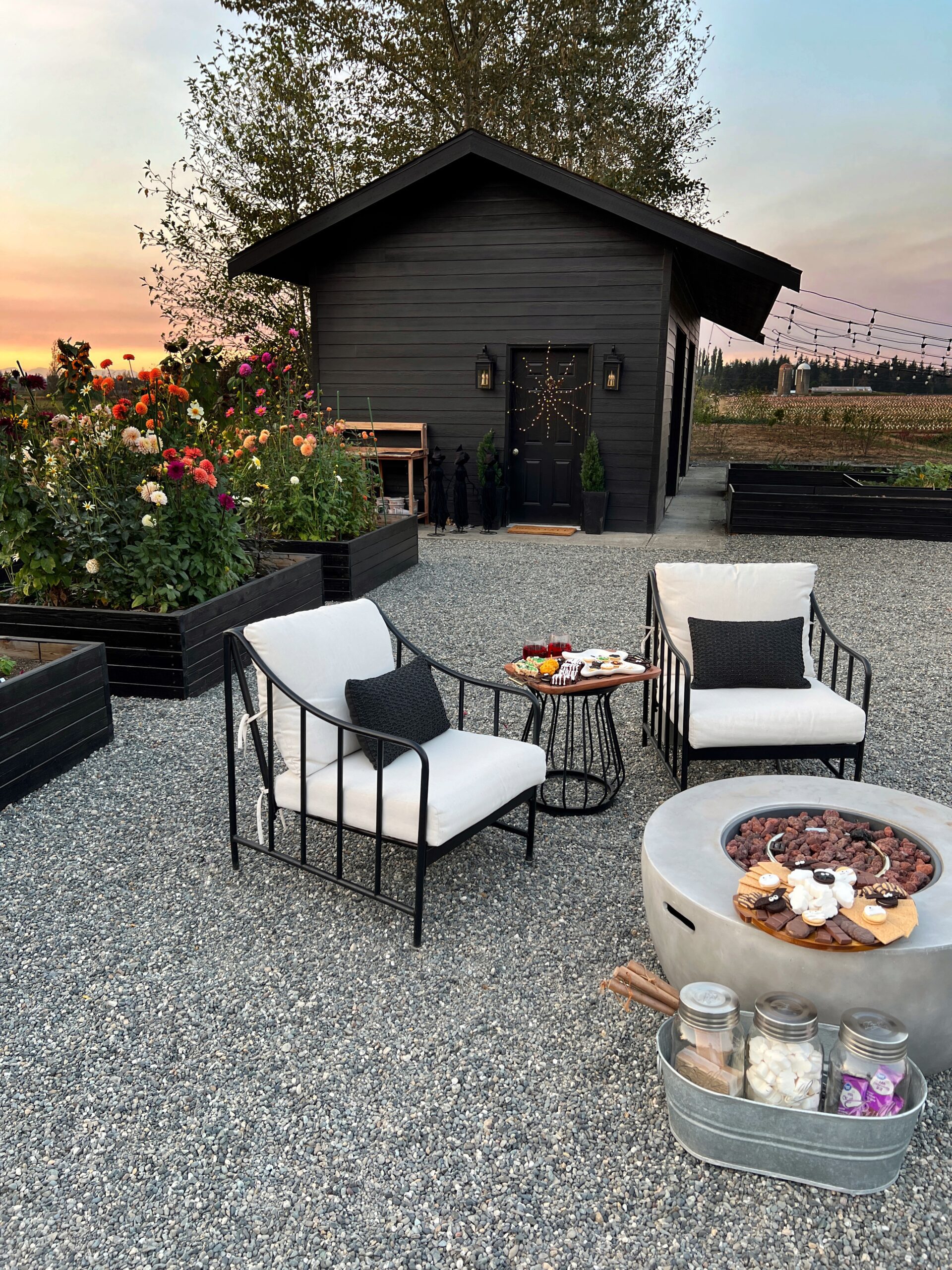 I hope this brought you some inspiration for a fun and easy s'mores board! I know I love looking through pictures so throwing some more in for you make sure to save and pin for later. Don't forget the coupon code above to save on your first 3 orders at Walmart!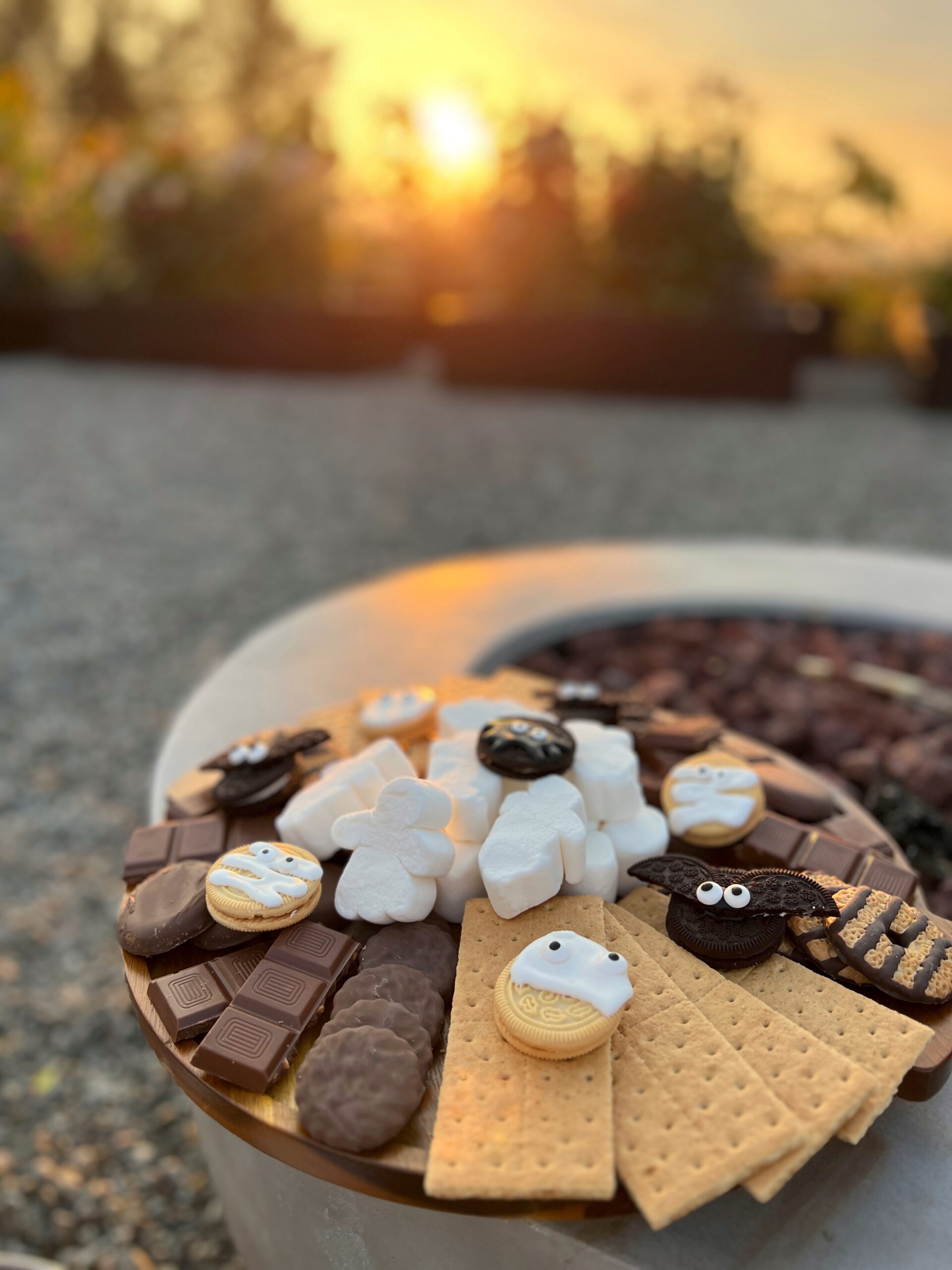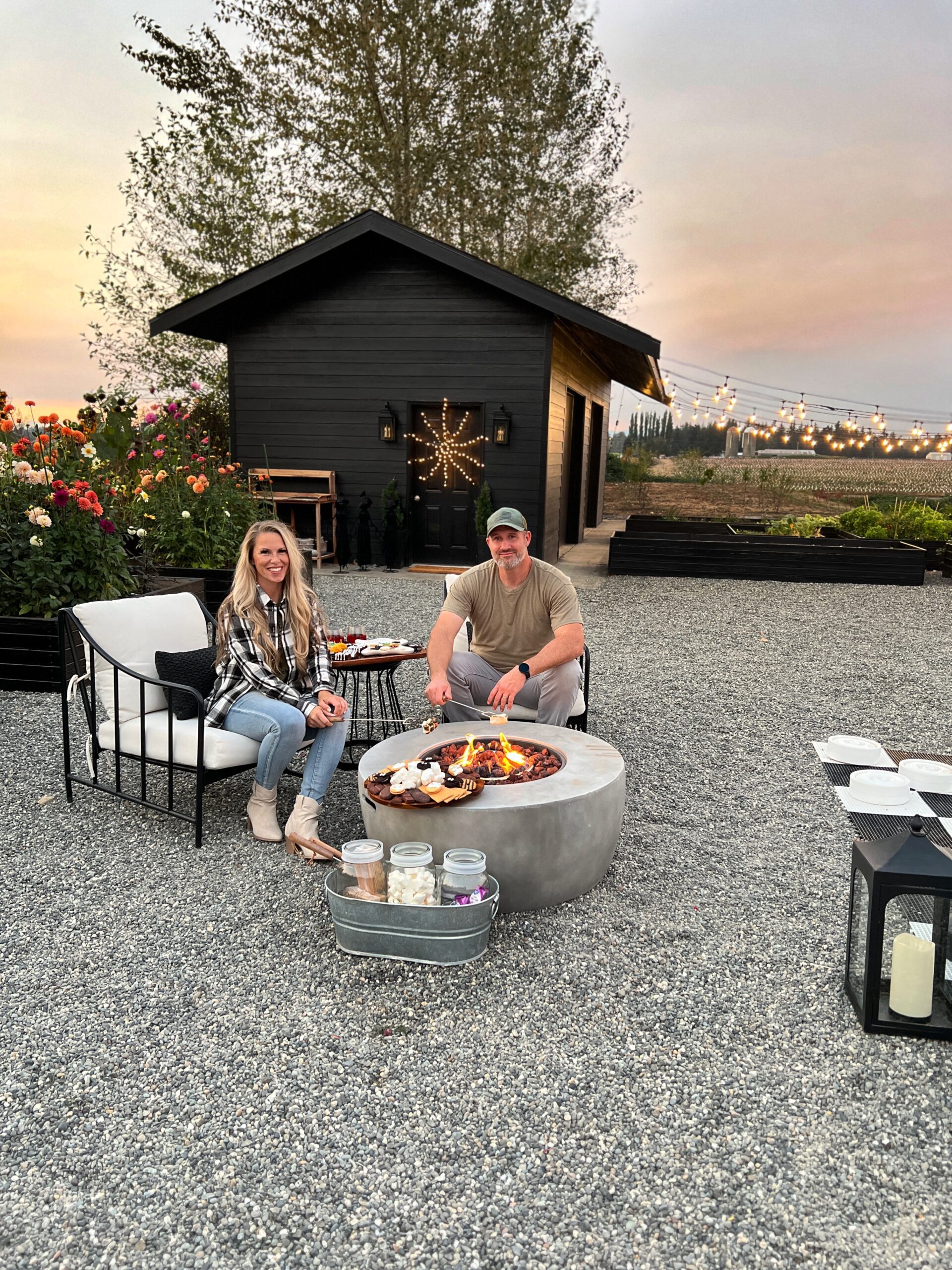 As always thank you for being here and for supporting our page <3