How to Install SkyLift Roof Riser Hardware
Are you wanting to add a pergola, but not wanting to take away from the feel of the space being open or feel closed in? I am going to share how we installed the SkyLift Roof Riser Hardware and made our dream space!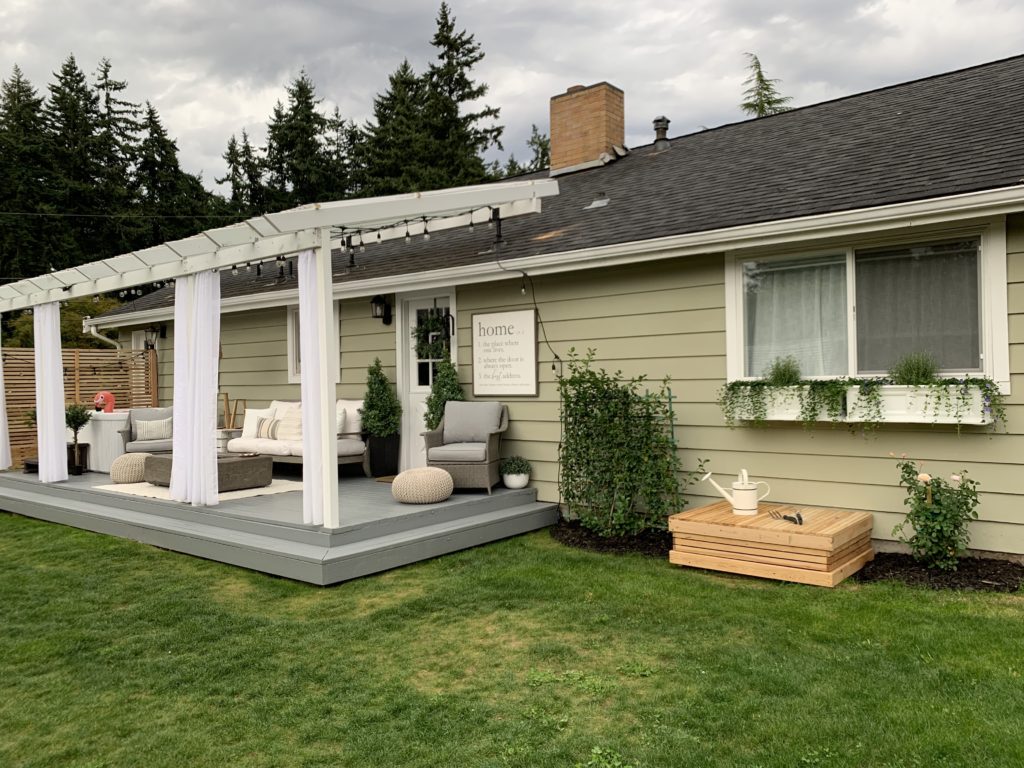 We did so much research into what we were going to do for our pergola and deck space, having it attached directly to our house wasn't an option. James is 6'4 and if we did it attached to our home it would almost touch his head. We didn't want to have the space feel closed in and make our already small space smaller. That is when I found SkyLift Roof Riser Hardware!
I will have to say when we first found it and watched ALL the videos, James wasn't convinced at first. This project seemed like it was way above his comfort level. We knew it was the right product and option and decided to try it out… even with the thought of OH CRAP we might ruin our roof.
Well, I will tell you before you read more – that it was EASIER than we thought and we would recommend it to everyone! Now keep reading to see how we installed the Sky Lift Roof Riser Hardware and a video too!
* Always best to contact a licensed professional and check if you need permits.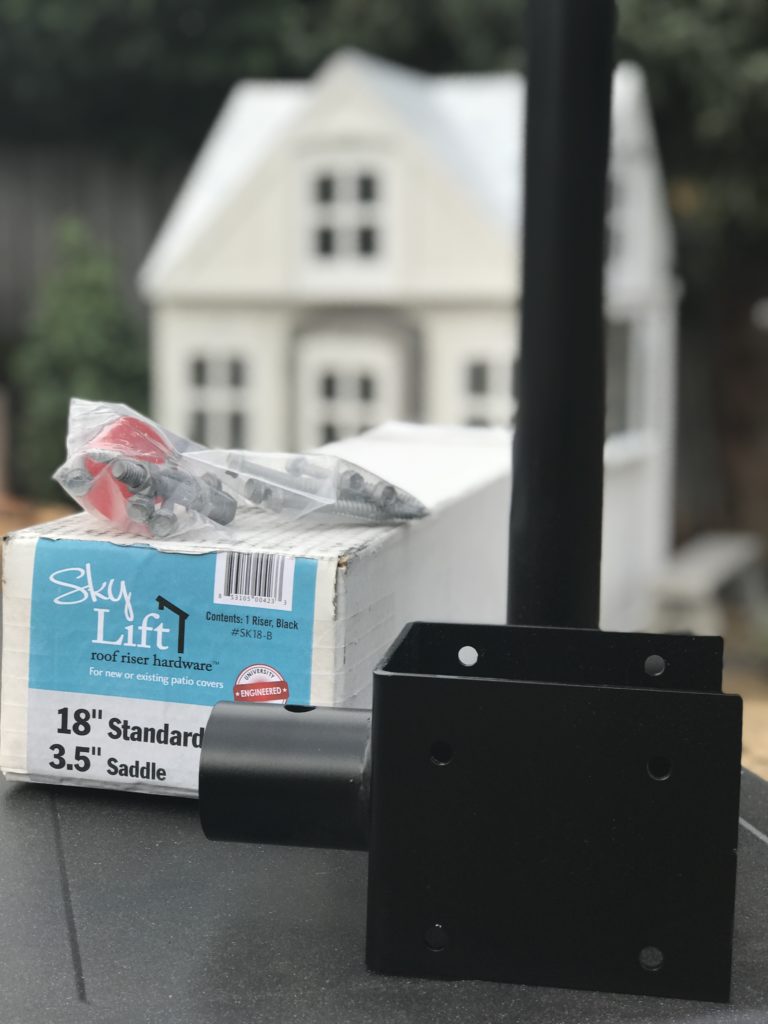 Here is what we ordered based off of what we were doing to our space. You can find all the sizes and what they have to offer HERE.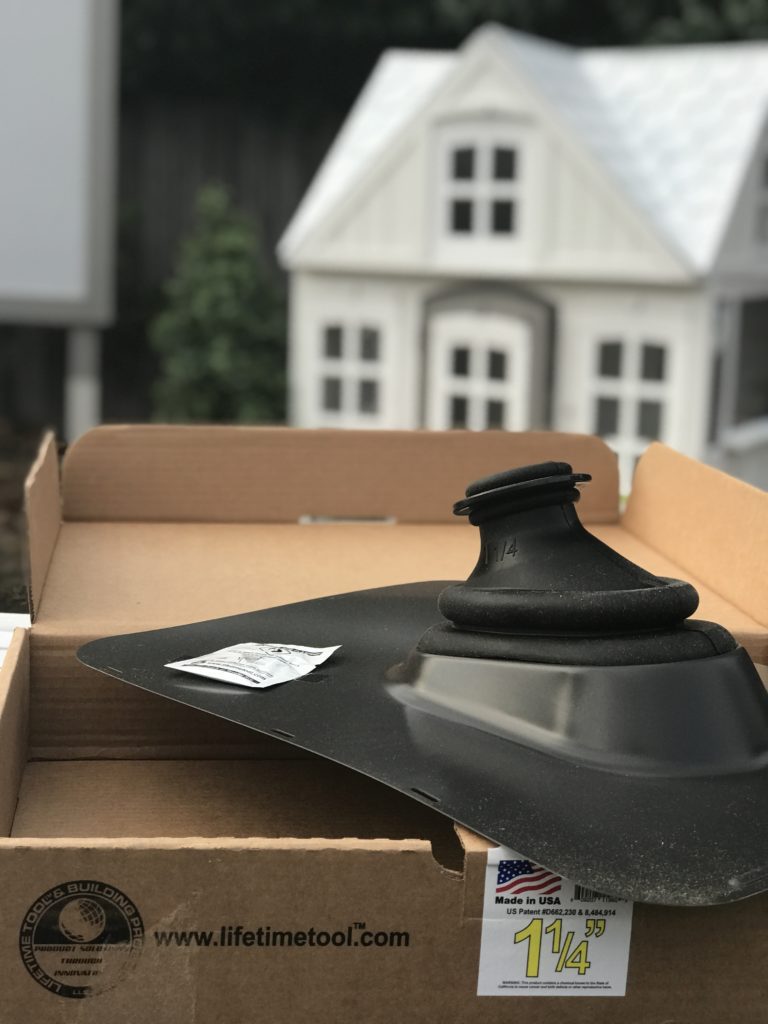 When you order your SkyLift Roof Riser, you will need to order the flashing HERE also! Just make sure to order according to what size you get.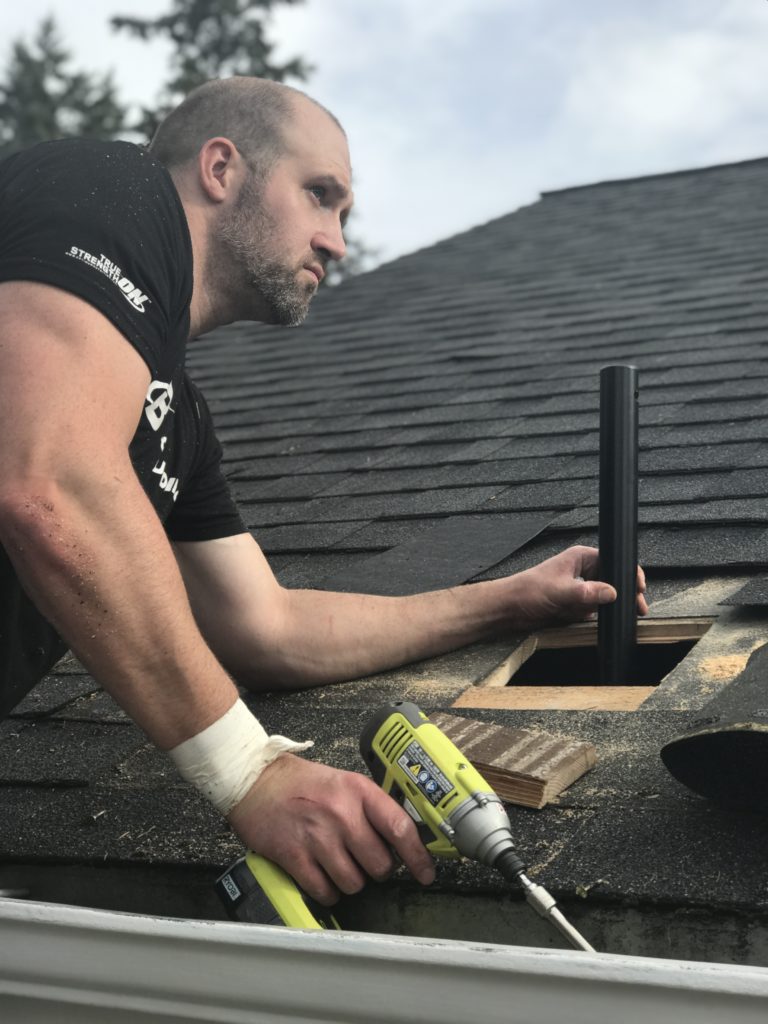 INSERT SCARY PART – but really James will tell you it wasn't that bad! He DID try to find an easier way than cutting into the roof but you need to do it the right way! If you want to watch the process of this all check out the video below.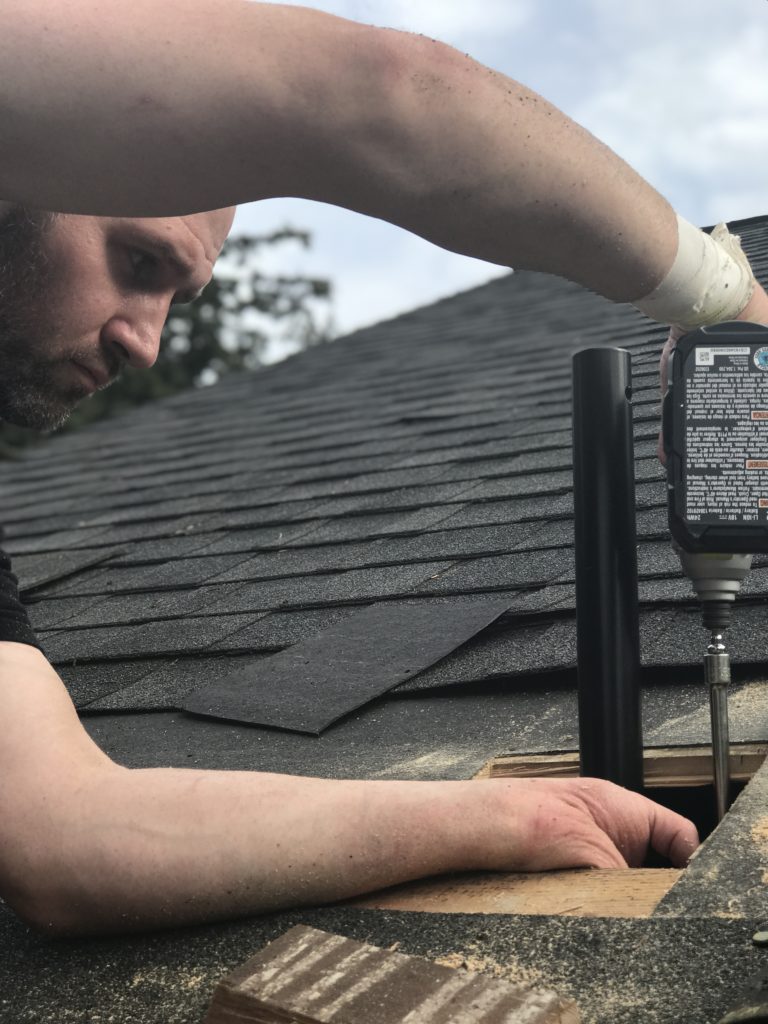 *Now remember we are not professionals – so what we are showing is learning as we go! We did talk with a professional and listened to his advice and had him check along the way.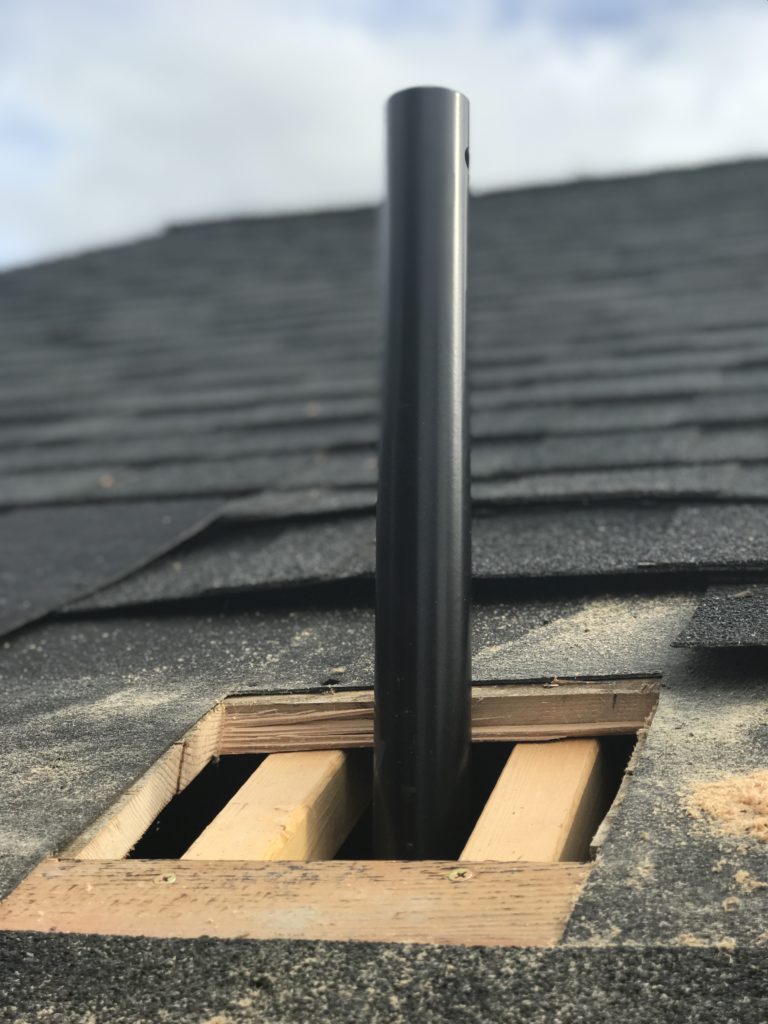 What James did here, is after cutting out the square he added supports in here so that he could attach the wood back. ( don't mind the broken piece in the back we fixed that). Next he will place the boards back and put the roof back together.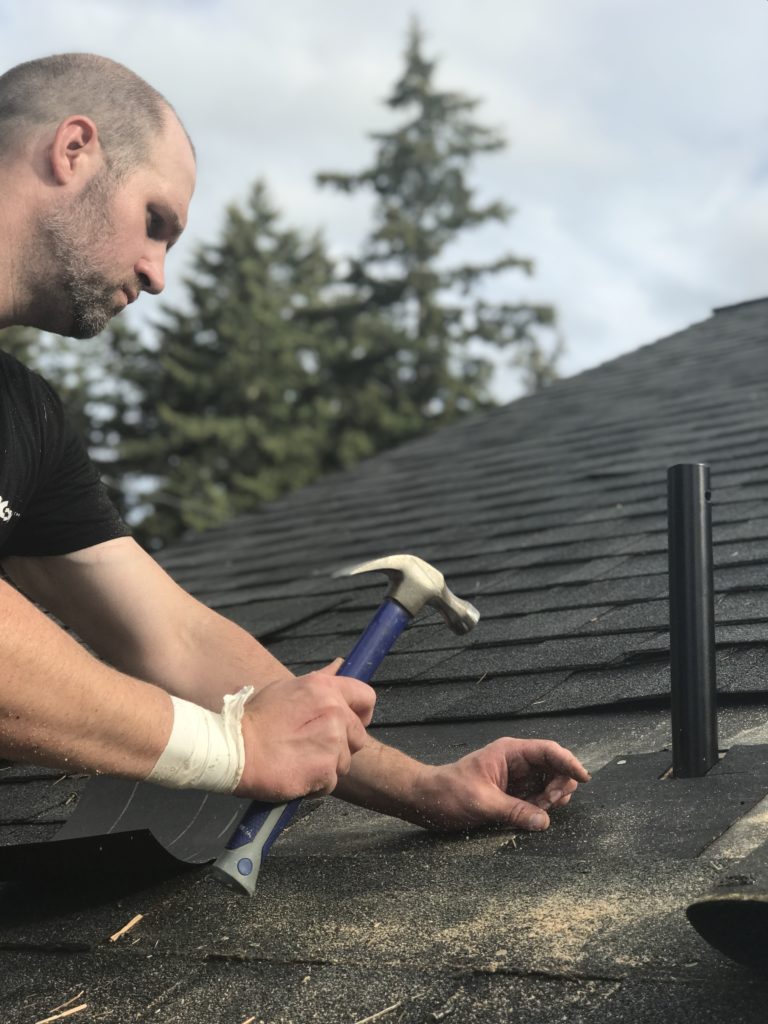 Here you can see its all getting put back together.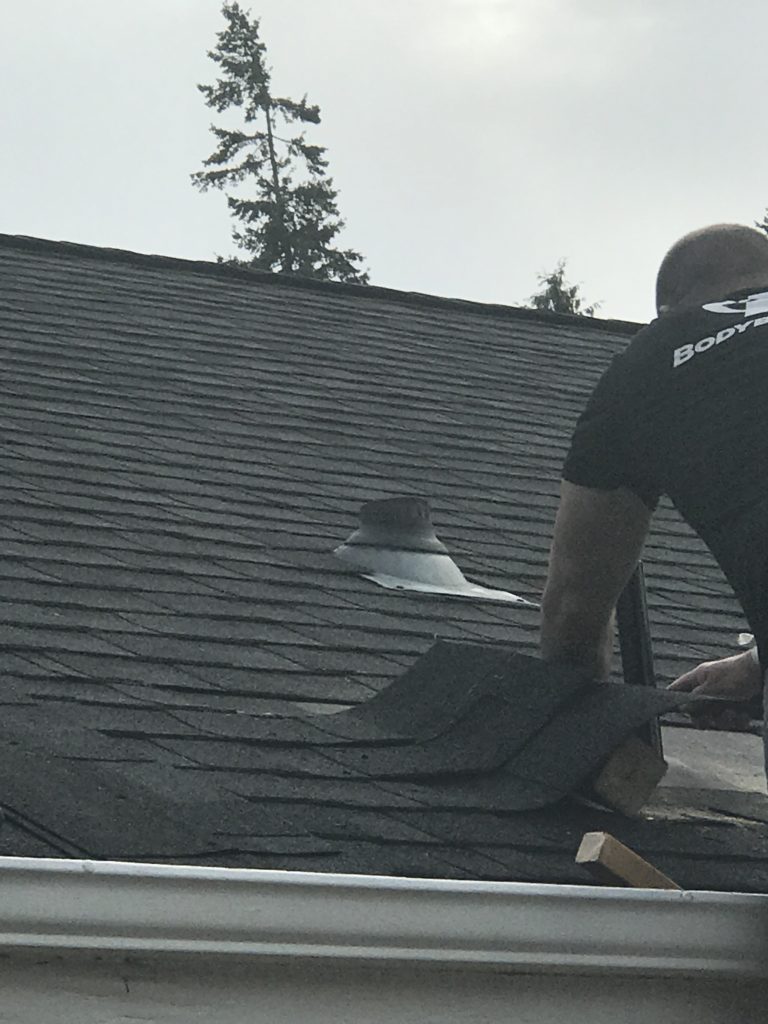 Now it is time for the flashing to be installed.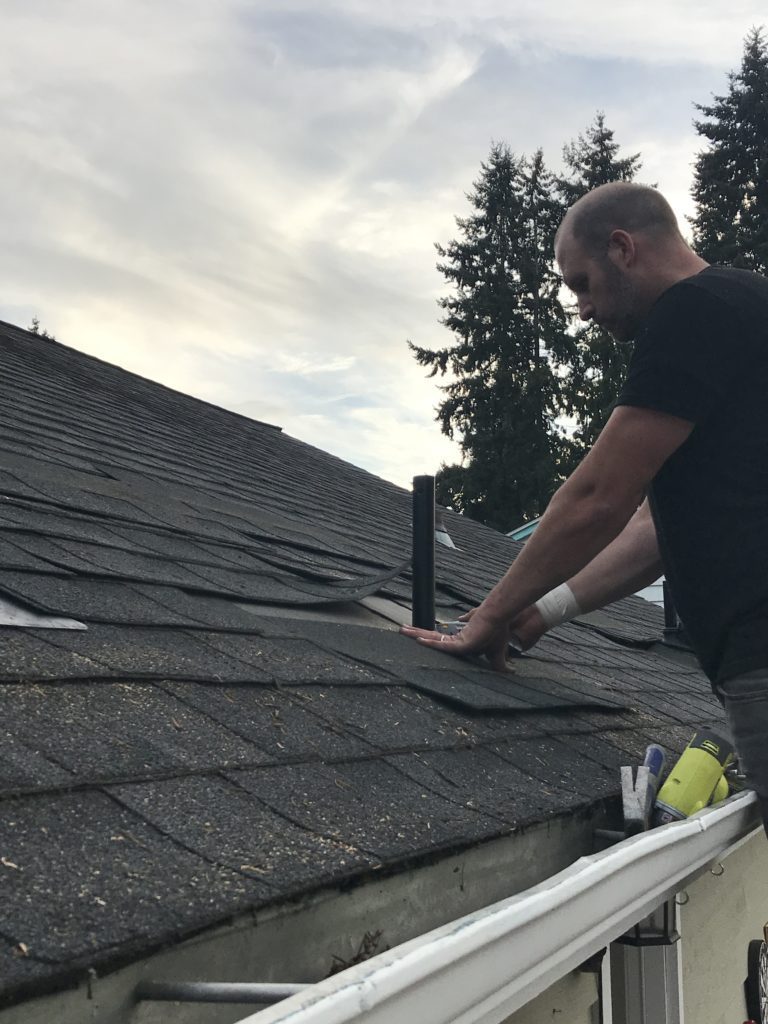 Here you can see the last SkyLift being installed!
Are you ready to see it all be put together?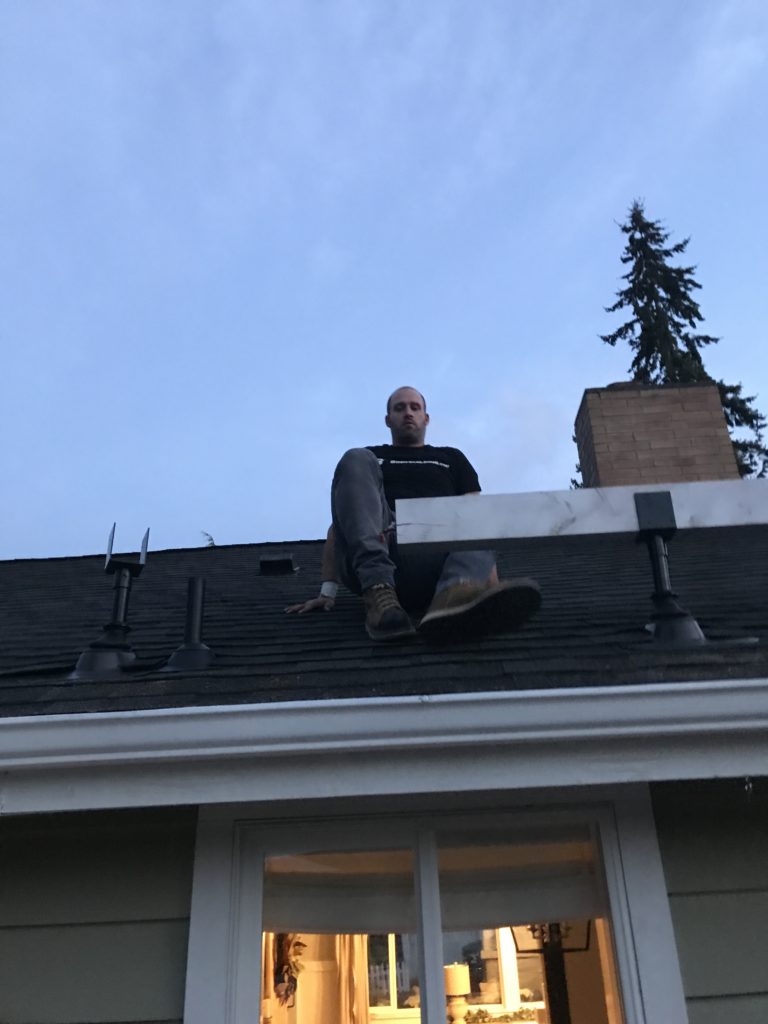 Here is the first support beam of the pergola going in!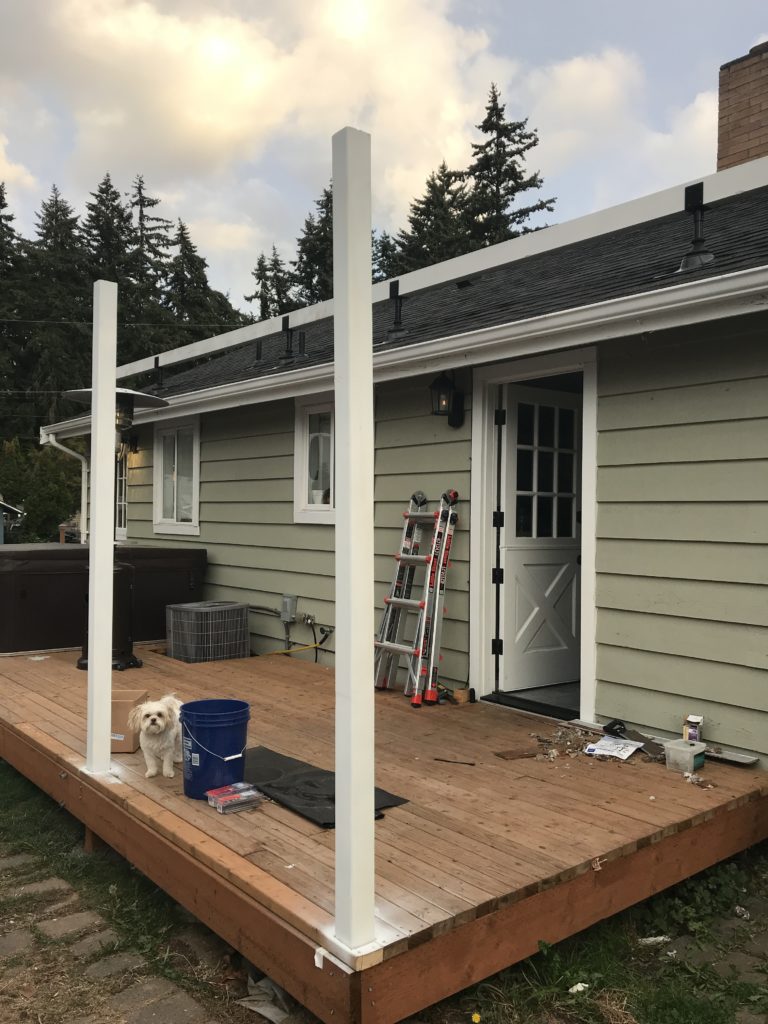 Look at it all coming together!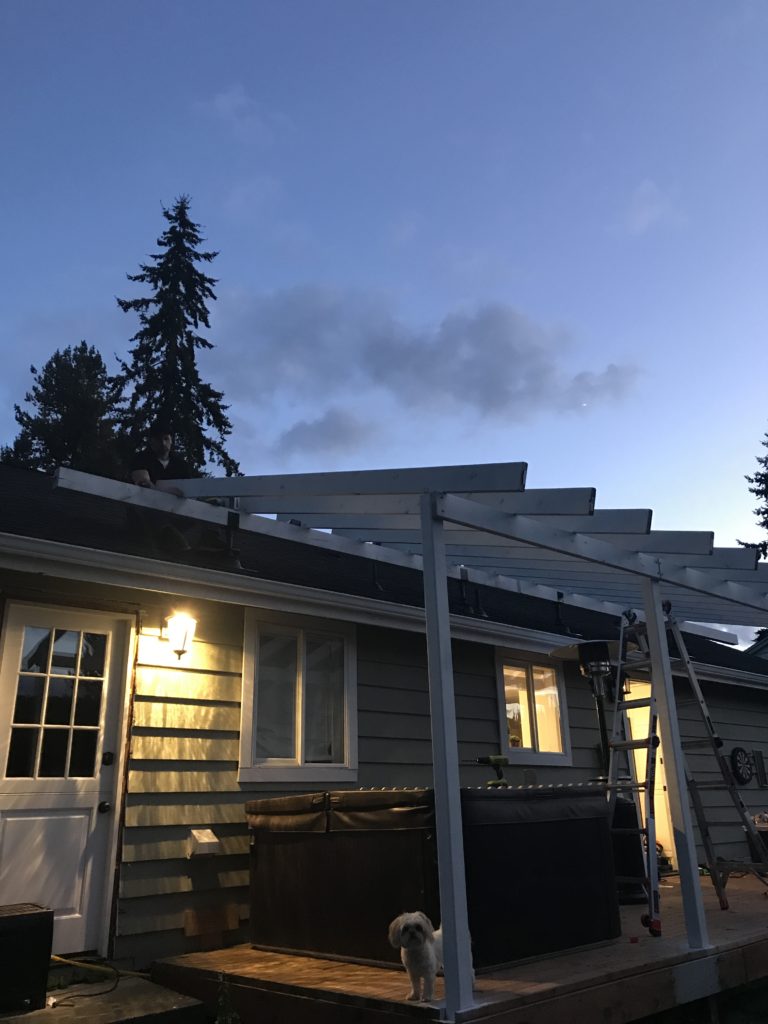 After a hard days work, we got the top of the pergola complete all thanks to the SkyLift Roof Riser hardware!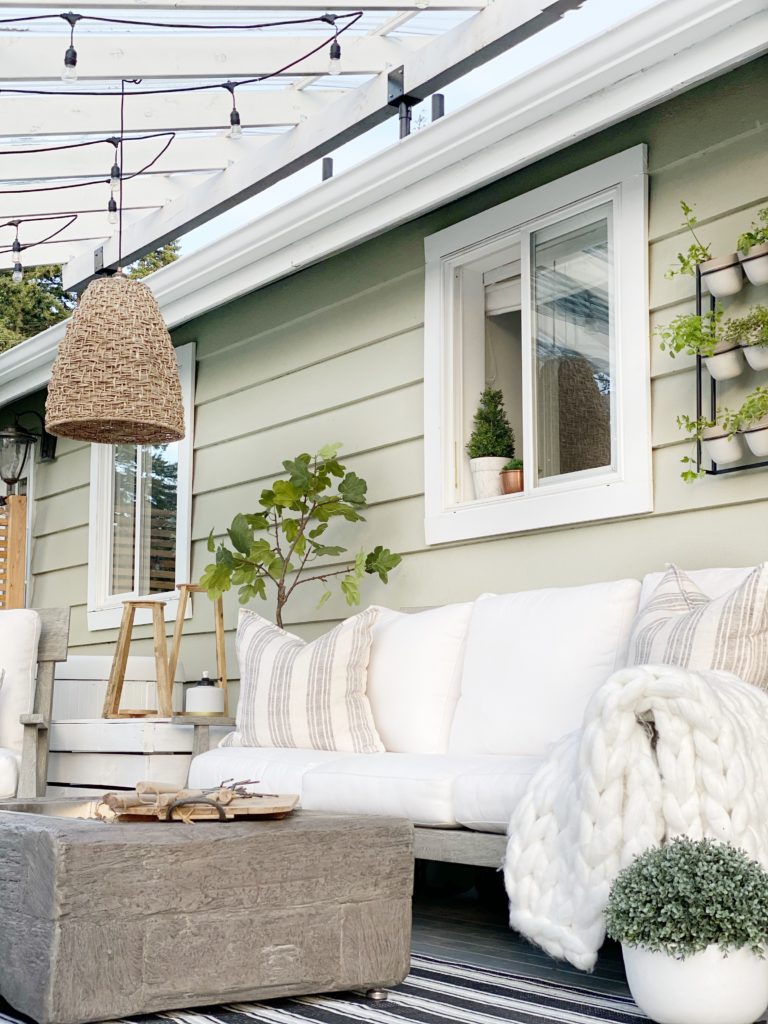 Here you can see the upclose of the SkyLift Roof Riser hardware does! Now check out the video below for more!
I hope you enjoyed the video and learned a little more!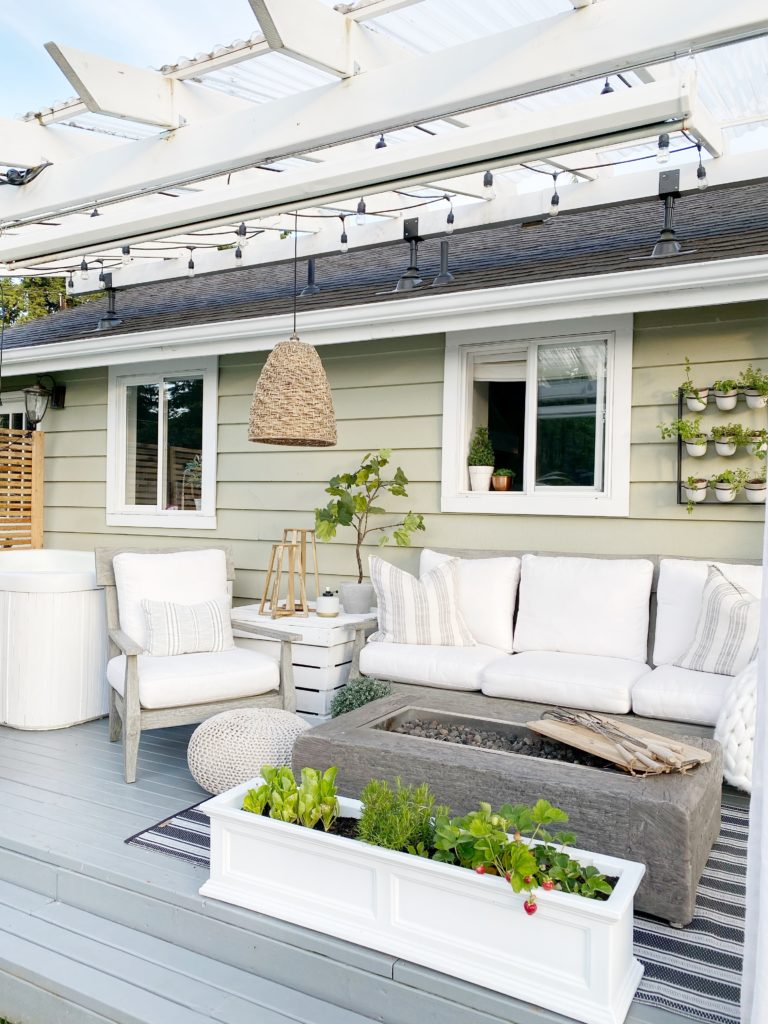 Let me know if you have any questions below, and always make sure to share with me if you do this project too!
FOR MORE PROJECTS LIKE THIS:
PIN THIS IMAGE FOR LATER, AND COME PIN ALONG WITH ME HERE.