Fourth of July Beach Picnic-Semiahmoo
Fourth of July Beach Picnic – Yes please! Really anytime we can sneak away to the beach is a win for me!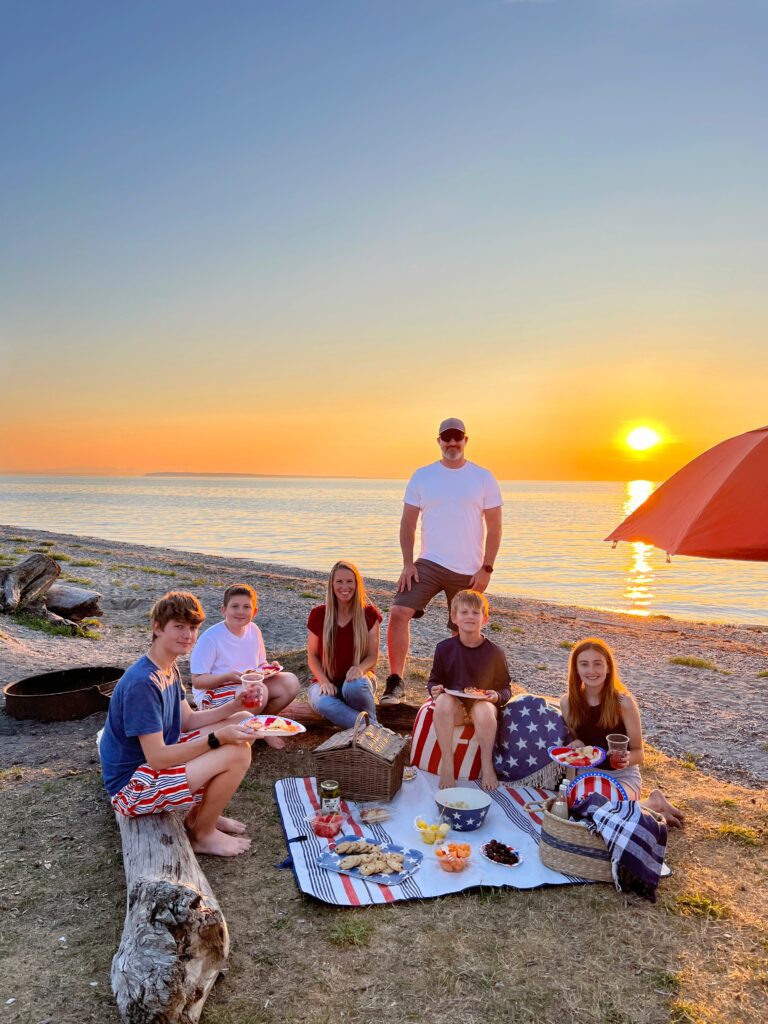 I love having the beach and mountains right near us, I don't think I can pick a favorite though! What is yours?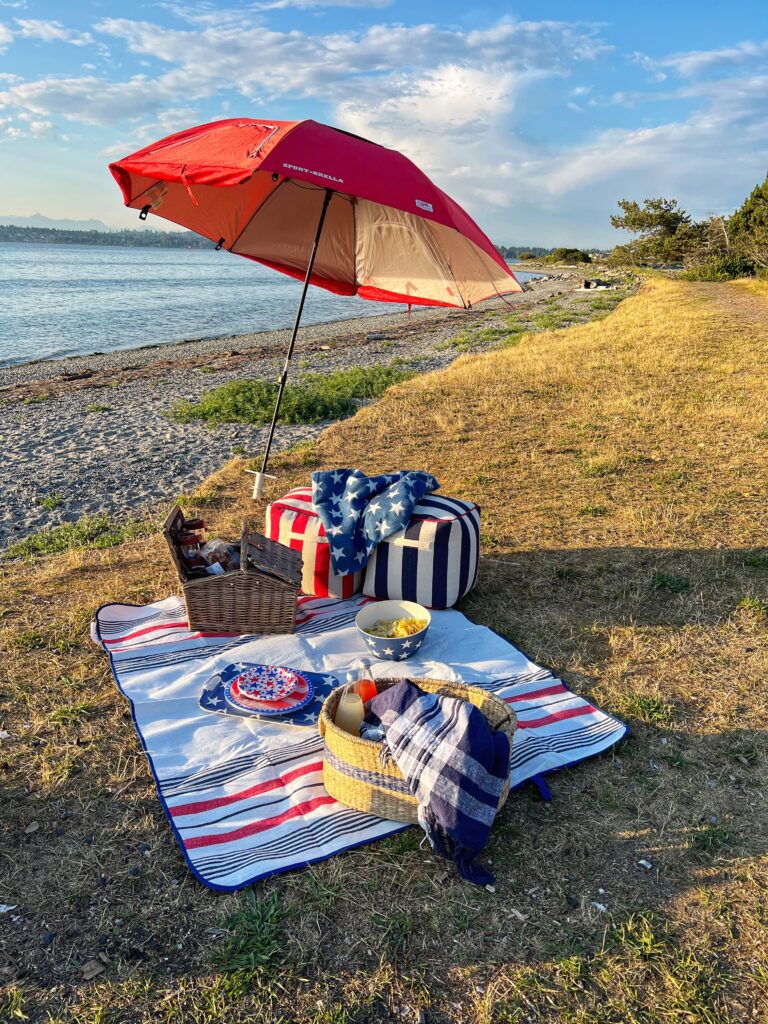 An umbrella is always a must, and we grabbed everything we needed from Safeway for an easy picnic! Not everything need to be homemade!
Ice cream sandwiches made on the beach – just pack some ice cream in a freezer bag and throw in some ice or ice packs and you are set!
My favorite way to get in the water and these Pool floats are so fun! We love the Red, White, & Blue Swim Suits from Hanna Andersson!
Now what is your favorite ice cream? These two flavors are really good from Safeway!
Red, White, and Blue is a must, but a sunset makes it even better! We love the Blood Orange Sparkling drink, if you haven't had it – make sure to try!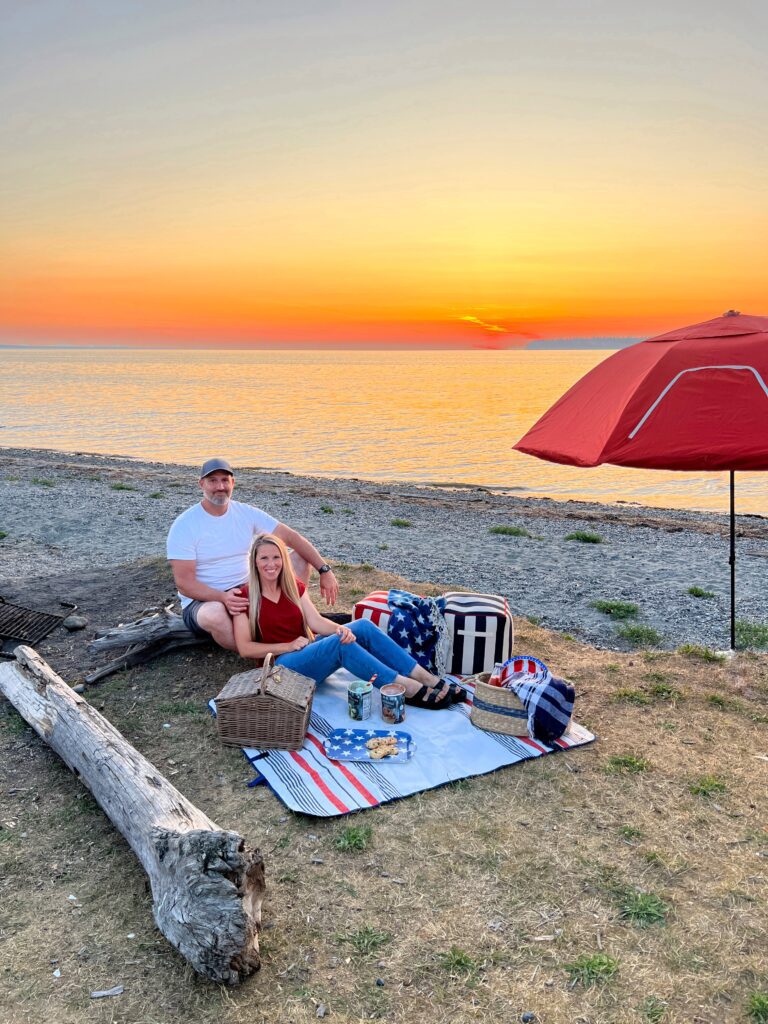 We got a moment to hang out while the kids played in the water, skipped rocks and ran around – soaking in these summer moments!
Beach days are a favorite! Marking if off on our Summer Bucket List (See below)! Our goal is once a month this summer – so far we have gone every week!