Christmas – Magazine Ready
Christmas Time – Magazine ready, did I really say that? It was a dream come true being able to be in American Farmhouse Style Magazine. I just opened up the newest addition and we are in it again! I thought I would share this recap from years past!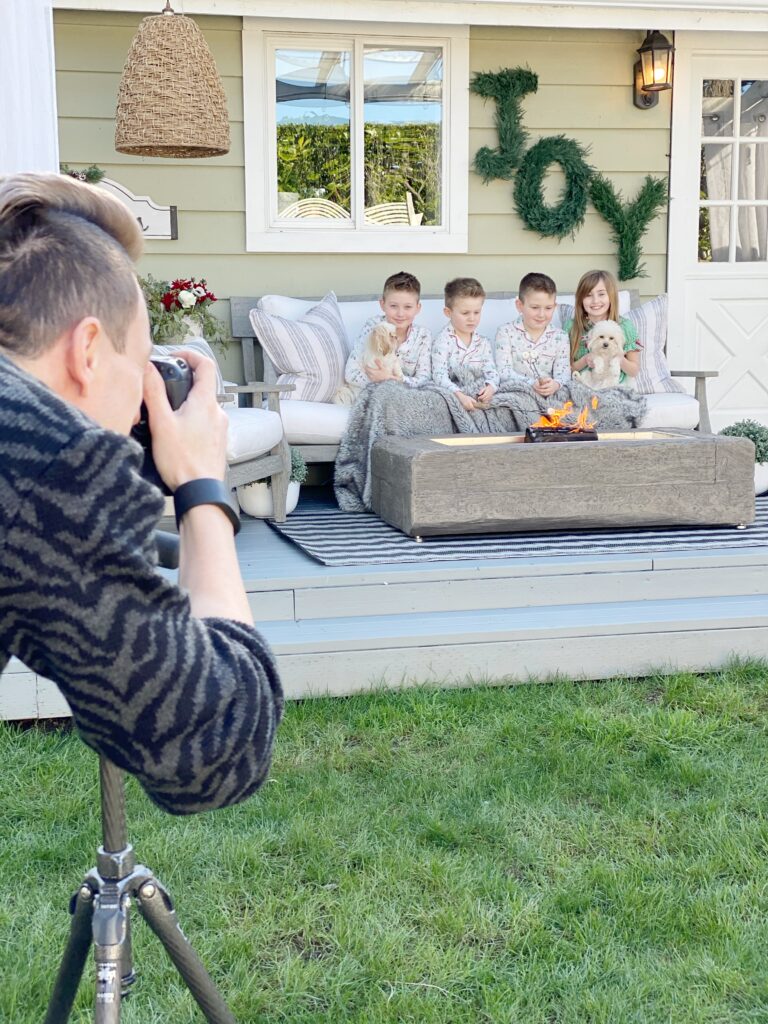 My kids are always there for us through it all, and the best part they got to be in American Farmhouse Style magazine and here is a behind the scenes with the amazing photographer Matt Gallant!

Now if you want to see this years magazine check it out at American Farmhouse Style Magazine you can also buy this older issue from 2021 and see the whole issue.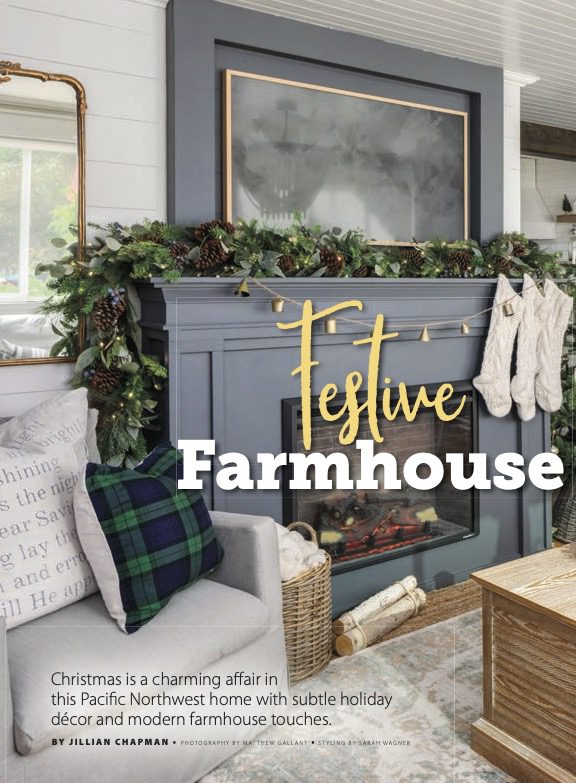 This fireplace went from so many transformations and it was my first project and then it ended up as our hardest project you can check out more under fireplaces.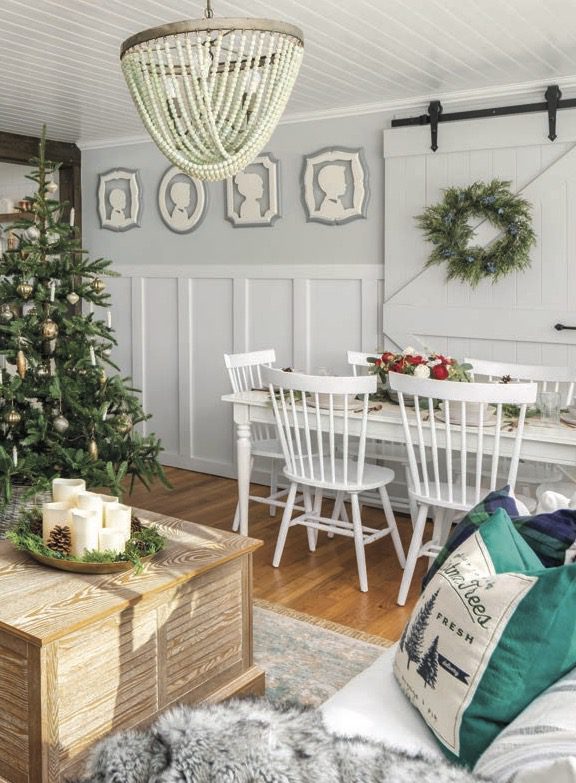 One of my favorite projects was doing our ceilings, the before and after was amazing!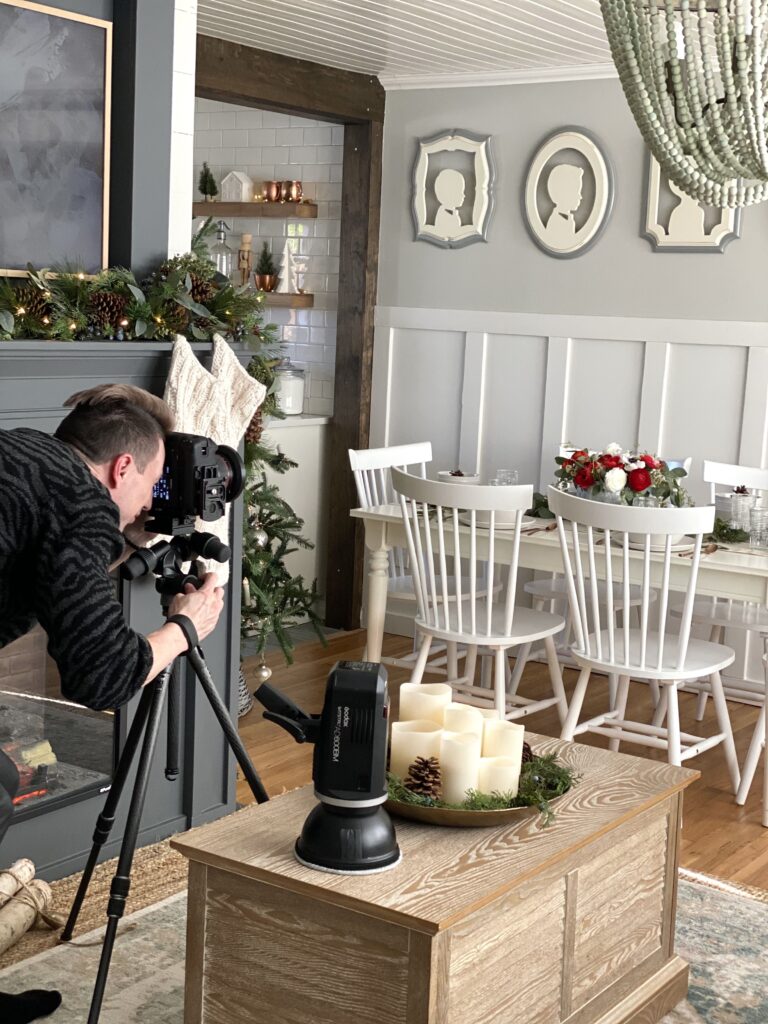 A little behind the scenes, we had to move the sofa and furniture to get most the shots in this room.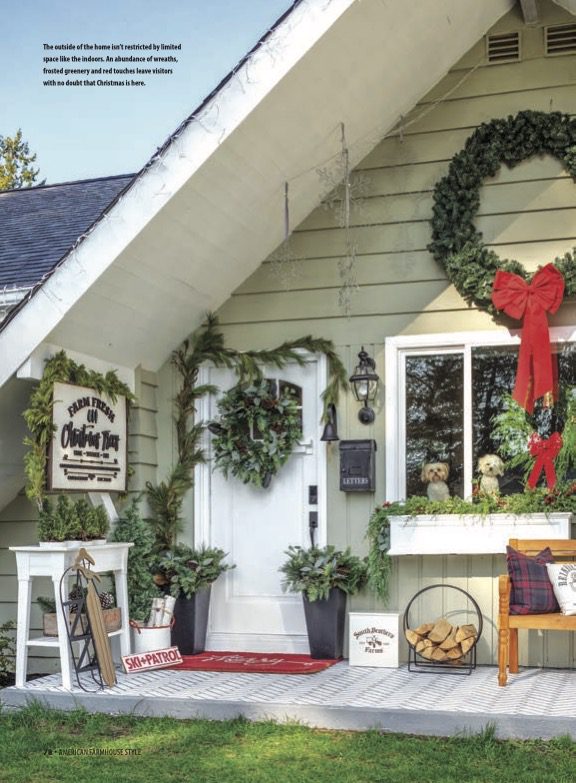 This front porch was a project that held up so well, even today it still looks so good! You can get the details under stenciled porch.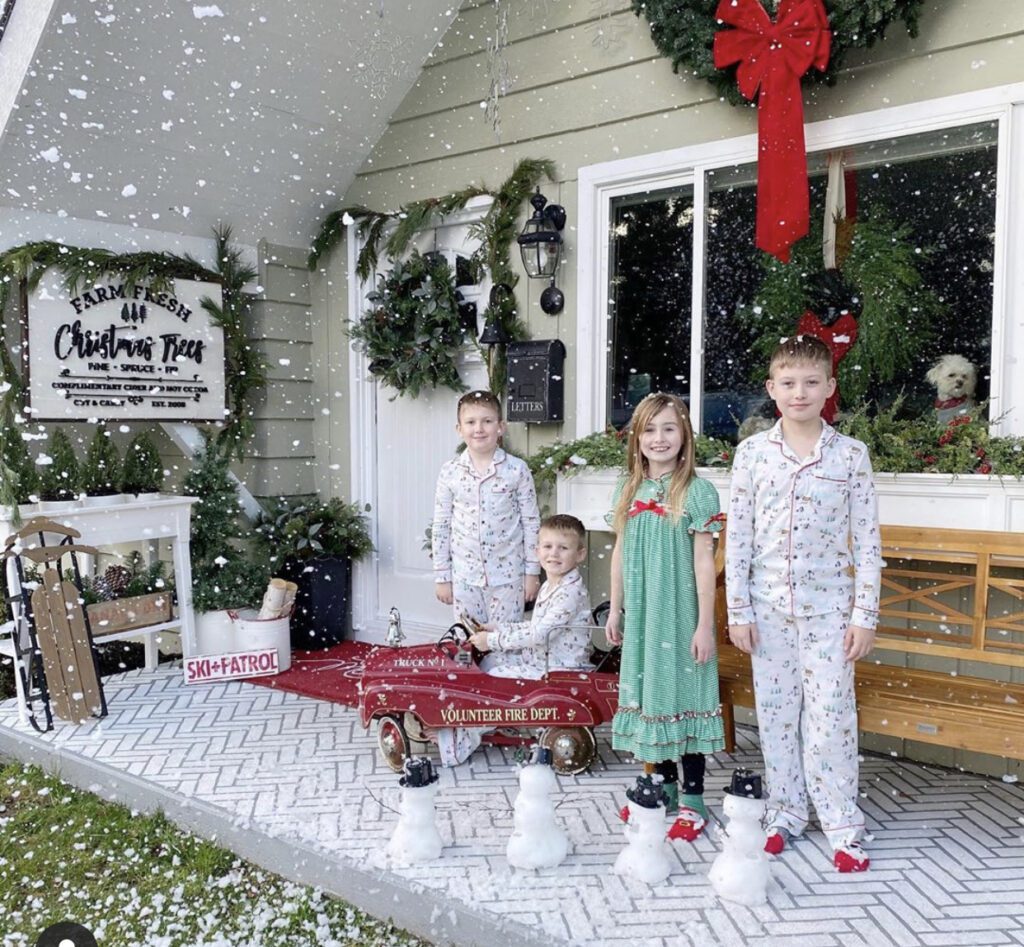 In this house we did our tradition where we spent Christmas Eve going to the mountains to get snow and then spent most of Christmas day delivering snowmen, to family, friends and strangers.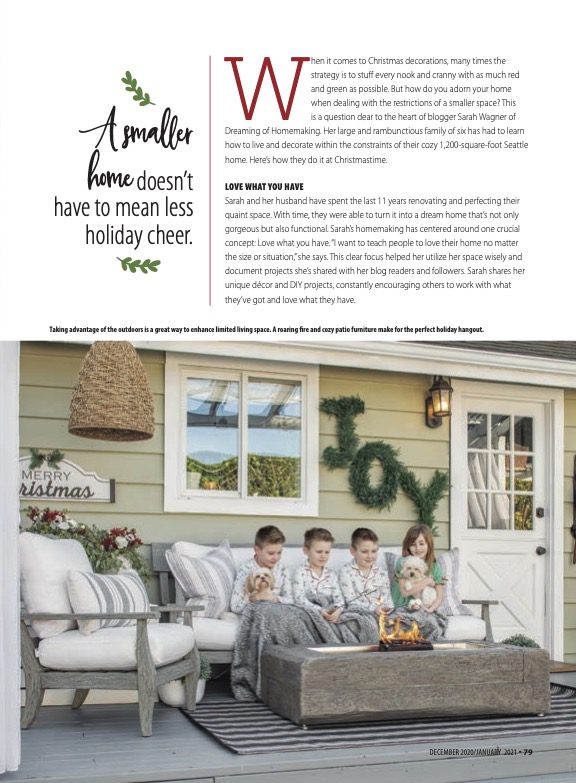 This deck was the best addition to this house and having it covered let us be able to enjoy it year round!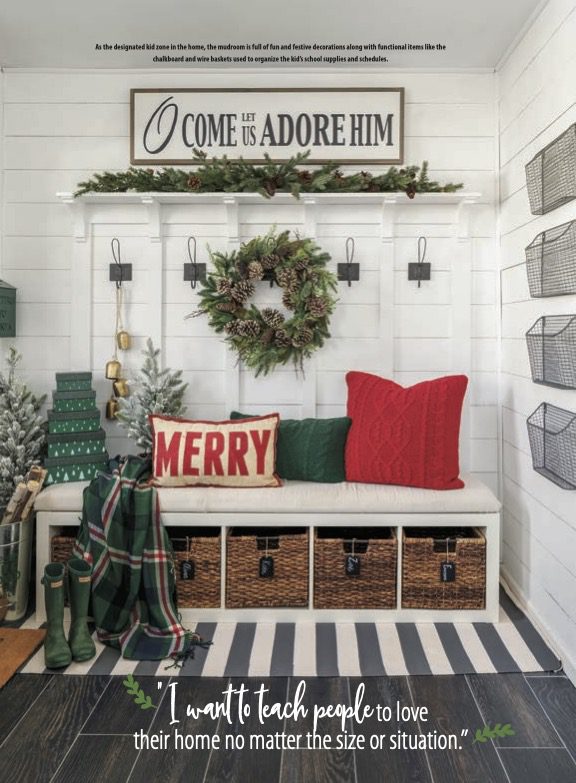 This saying, it is mine and something I lived by. Moving into our new house, I might have needed this reminder this year as I have struggled trying to make this house feel like me. As soon as I reflected on the words I lived by …. it was easier to do the little things to make our house feel like home.
To think we finally finished this room right before we sold this house, you can't see in this photo but we redid our ceilings and it was so beautiful!
I cannot wait to bring this fireplace color into our new home, it is coming soon!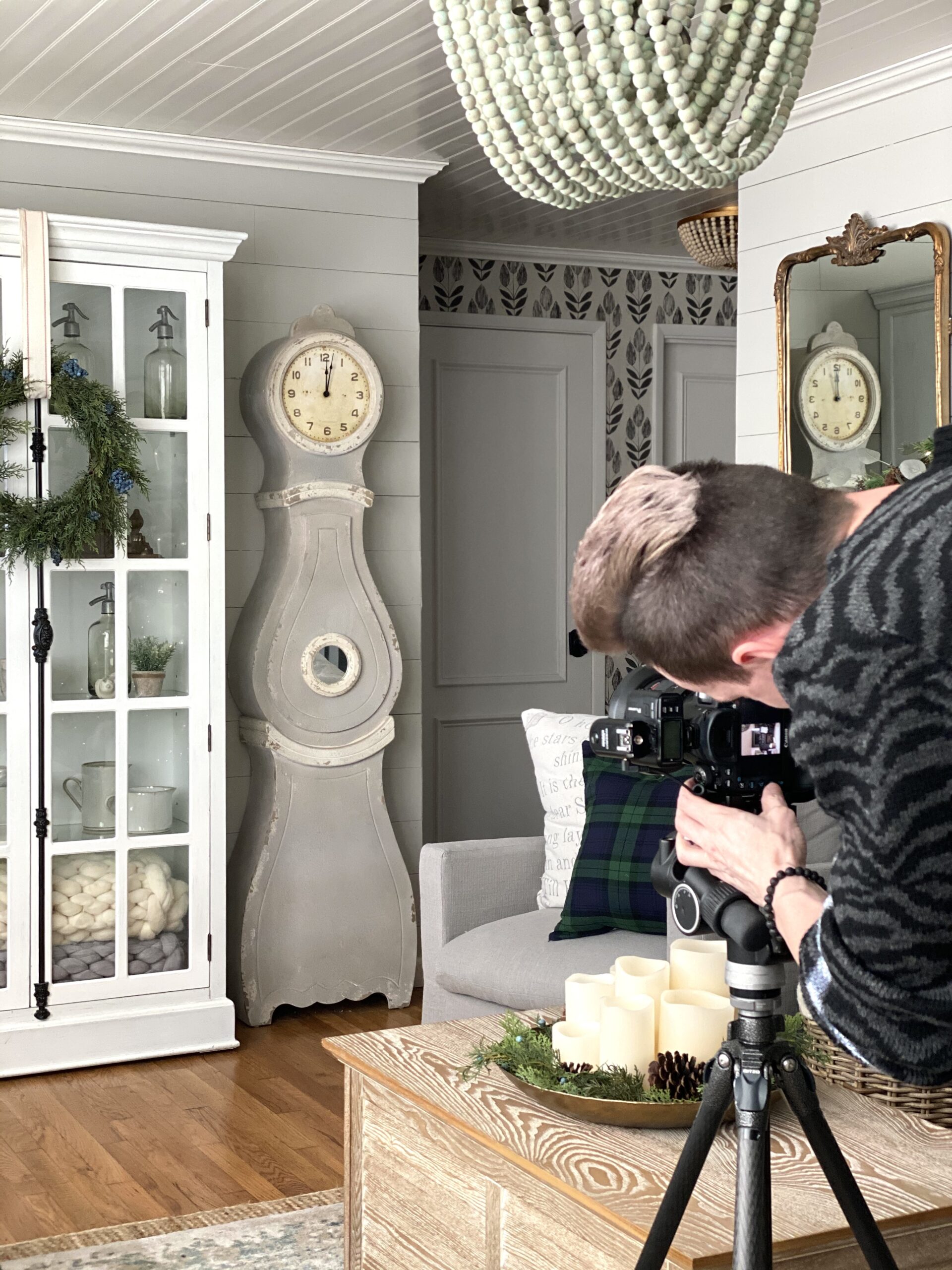 I love seeing behind the scenes of things, and looking what it looks like in real life and here you have it!
This angle I never even thought to take and I love seeing it with this view, below you can see my normal angle I take.
My Entry and my mudroom/laundry room both nothing grand but so special to me! I sure loved these spaces and the transformations that they went through the years.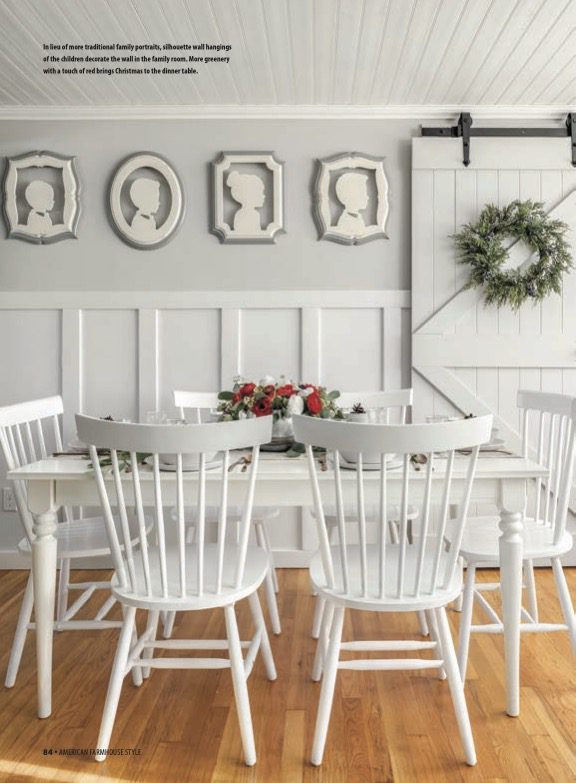 Our dining room went through so many changes through the years but this was my favorite of them all, it let us sit as a family and have friends join us at the table and enjoy so many meals. The silhouettes ( I don't recommend where I got them) but I bought them and they helped give me a name on instagram.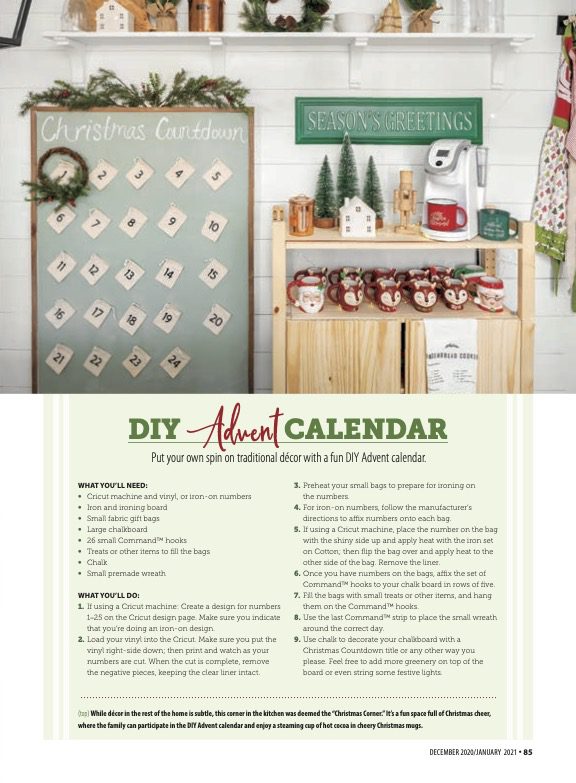 This advent calendar was so fun and easy to do, I love this little DIY page they made of it at American Farmhouse Style magazine.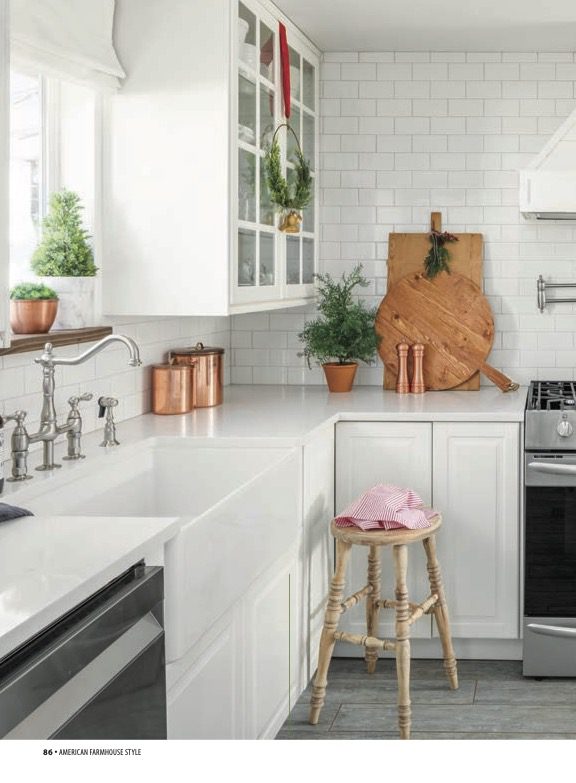 This kitchen our BIGGEST project and our best! Really I loved them all but this one changed our lives without us even knowing it would! It let us start this journey into instagram and blogging, then it had us start on the rest of our house and without the projects we wouldn't have our new house.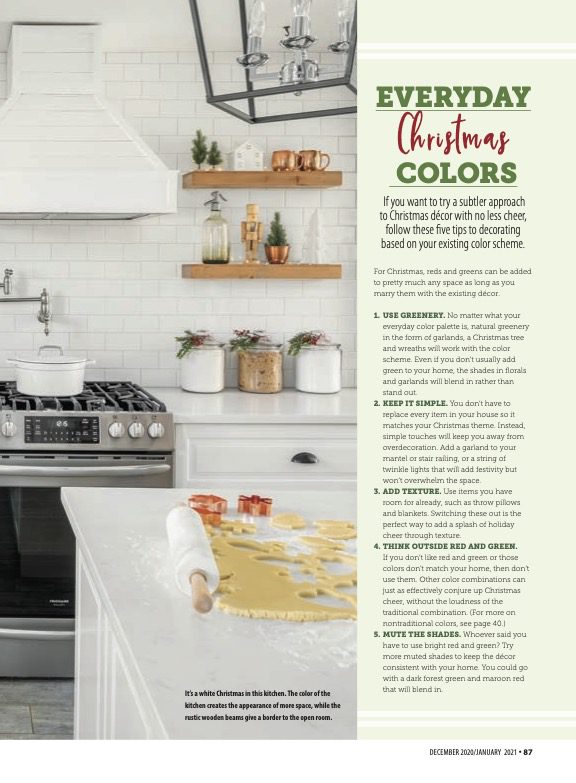 All in the details.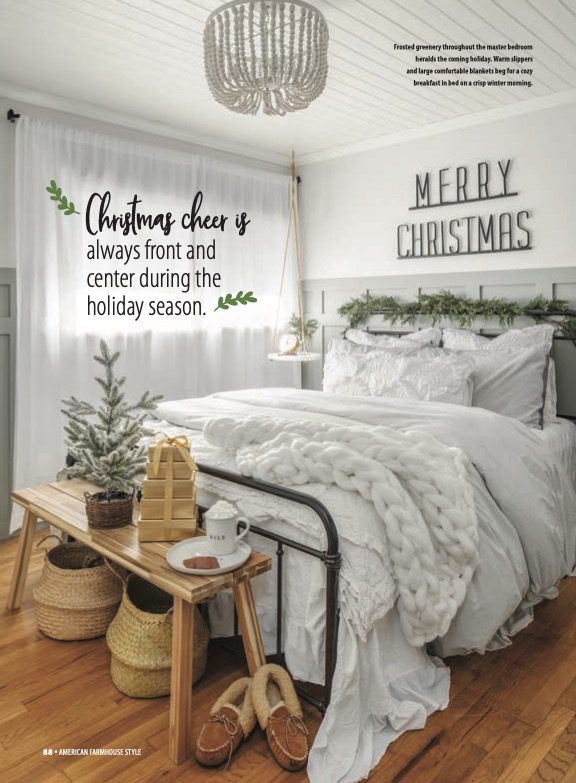 Cozy bed, yes please! Everyone loved this green room including me!
Small spaces sometimes are the greatest! Our boys shared room holds so many memories. Then you have our tiny bathroom – I will be honest we loved it so much and even though we have so many bathrooms in this house they all still want to use one!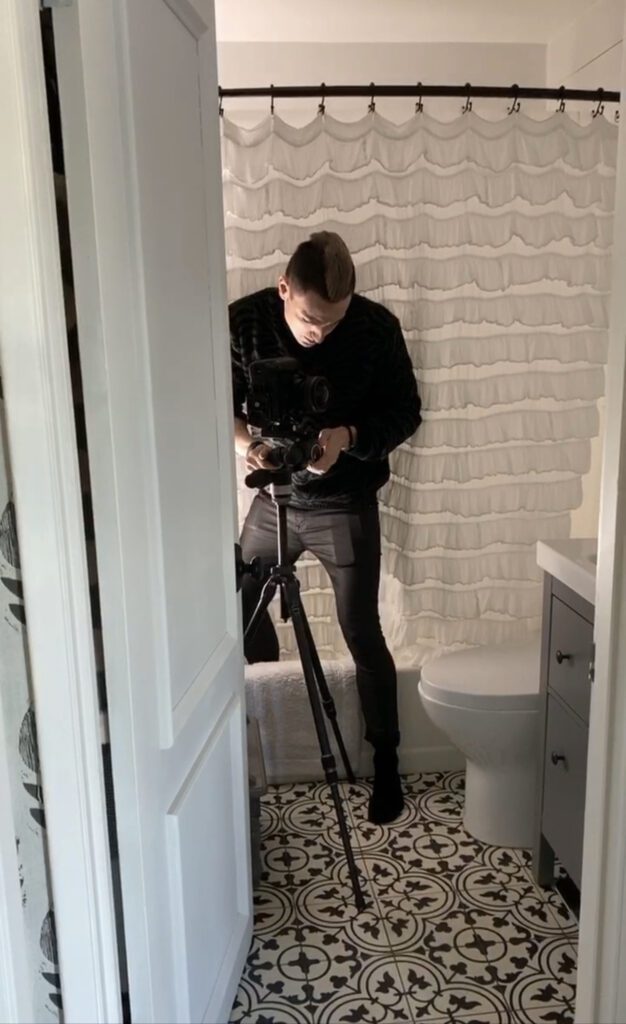 Here is how Matt Galant got the shot above, yes in the bathtub and it was before we redid it! What a trooper! I hope you enjoyed a walk down memory lane and don't worry we have some ideas up our sleeves to share a bit more! Keep following along for more!

An extra special thank you for American Farmhouse Style Magazine for not only once, but twice publishing out home!