Camper : How we decorate for Christmas!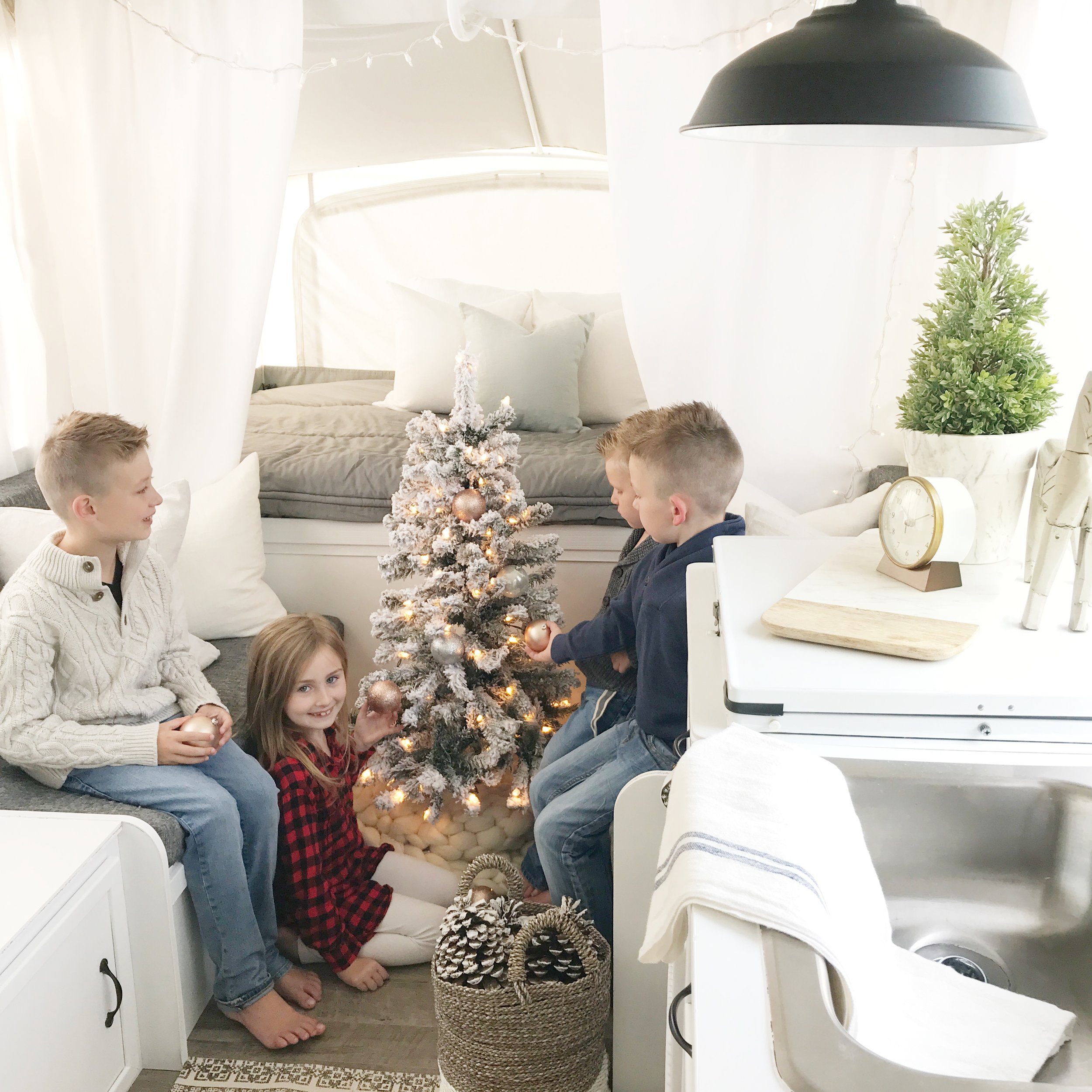 We take decorating serious around here, even in our camper! The kids had so much fun decorating the tree, putting lights up and goofing off for these photos! Our camper has gotten so much love, and while we dont use it in the winter we count down the days! Hopefully these photos will inspire you that you can decorate any space no matter how big or small. Make sure to read down to the end for a fun twist on when we took these photos… it goes to show social media isnt always what it seems!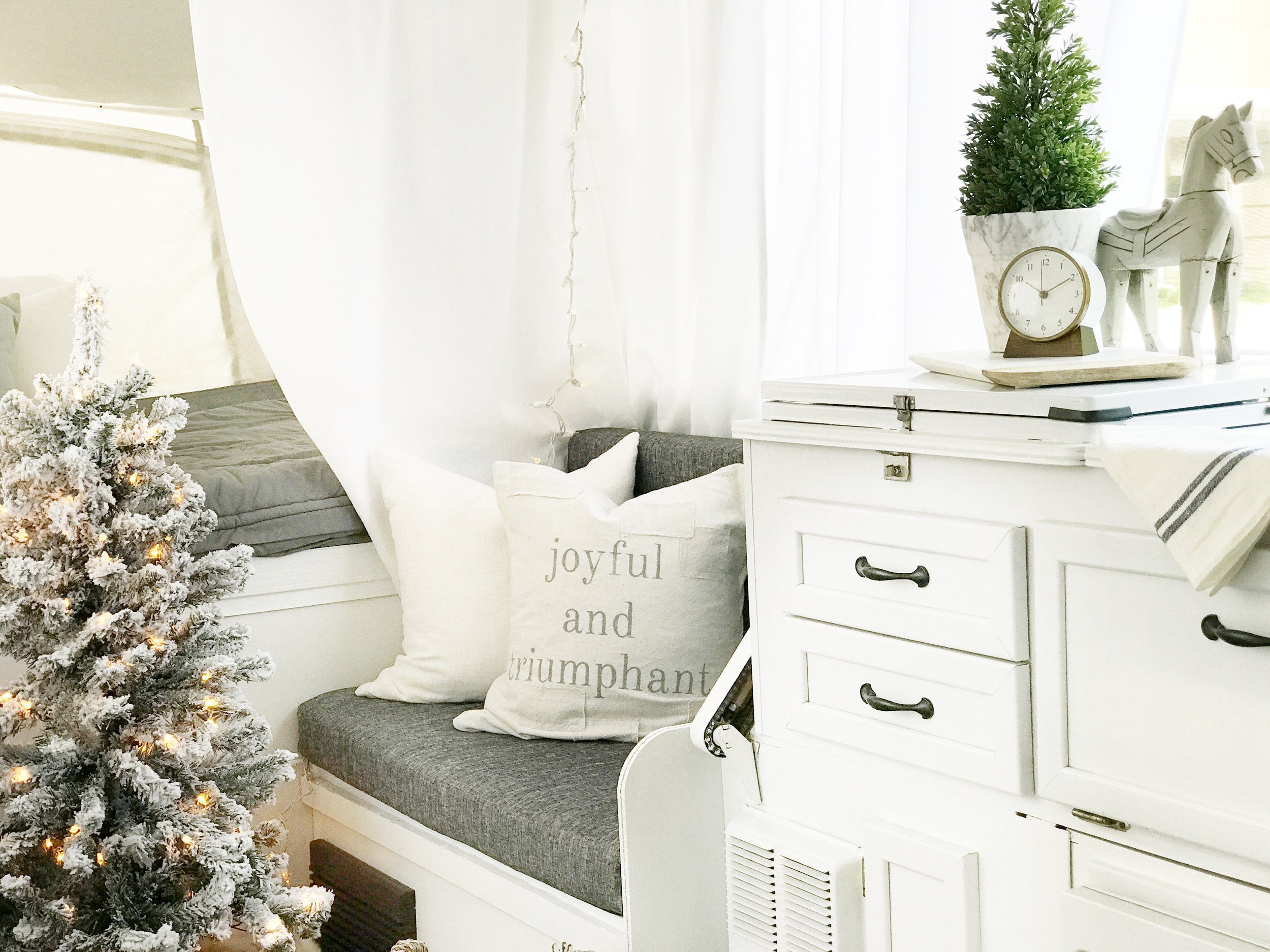 The twinkle lights always make every space so cozy. I just added some of my favorite pillows from with lavender and grace!
Even in a tight space we were able to fit a little Christmas Tree, the kids wanted to see if we can keep the camper year round.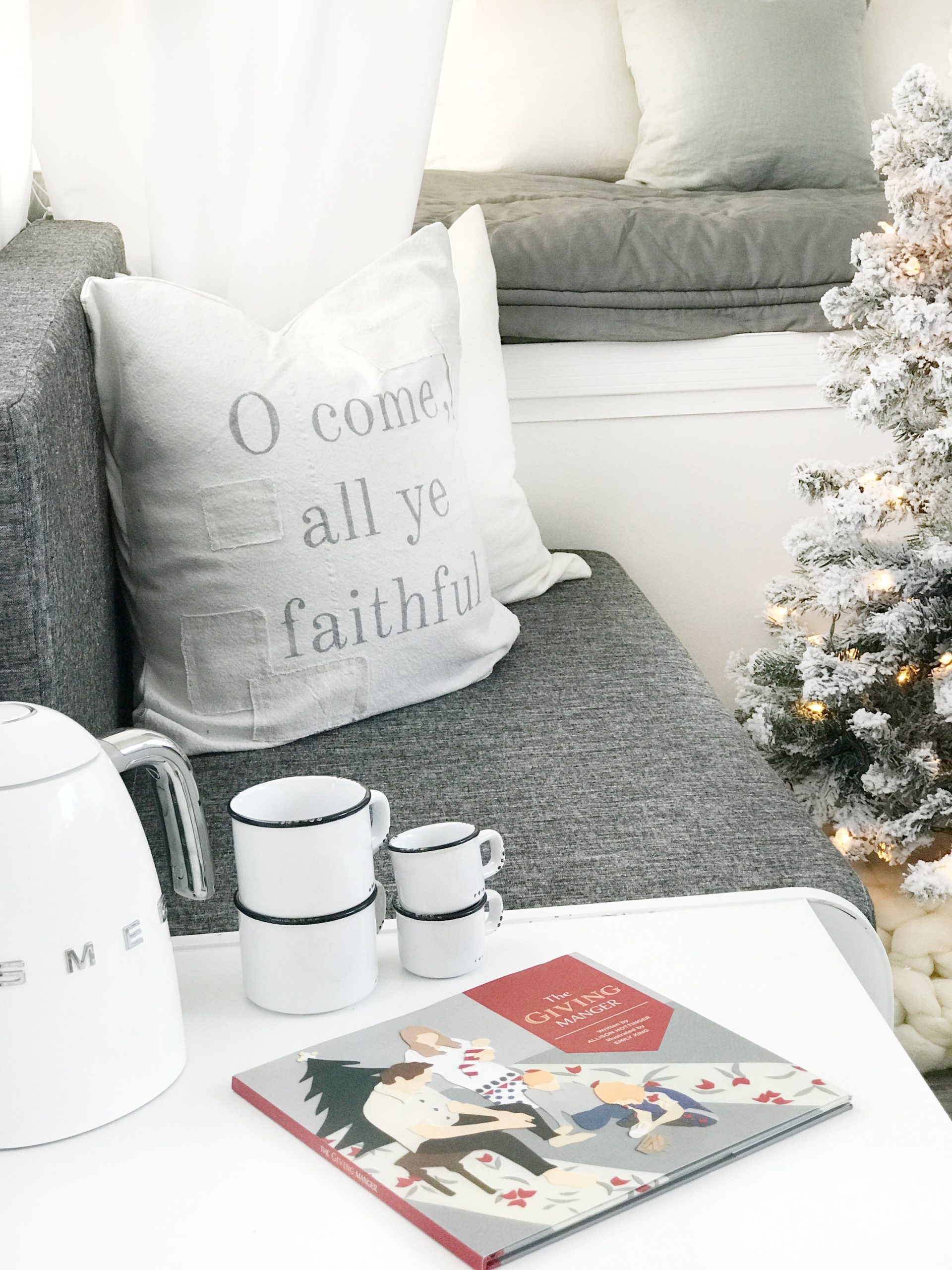 One of our favorite Christmas traditions is the Giving Manger, it was a must to include in our camper!
This view into our campers kitchen I just love! Its been a huge change from when we got it!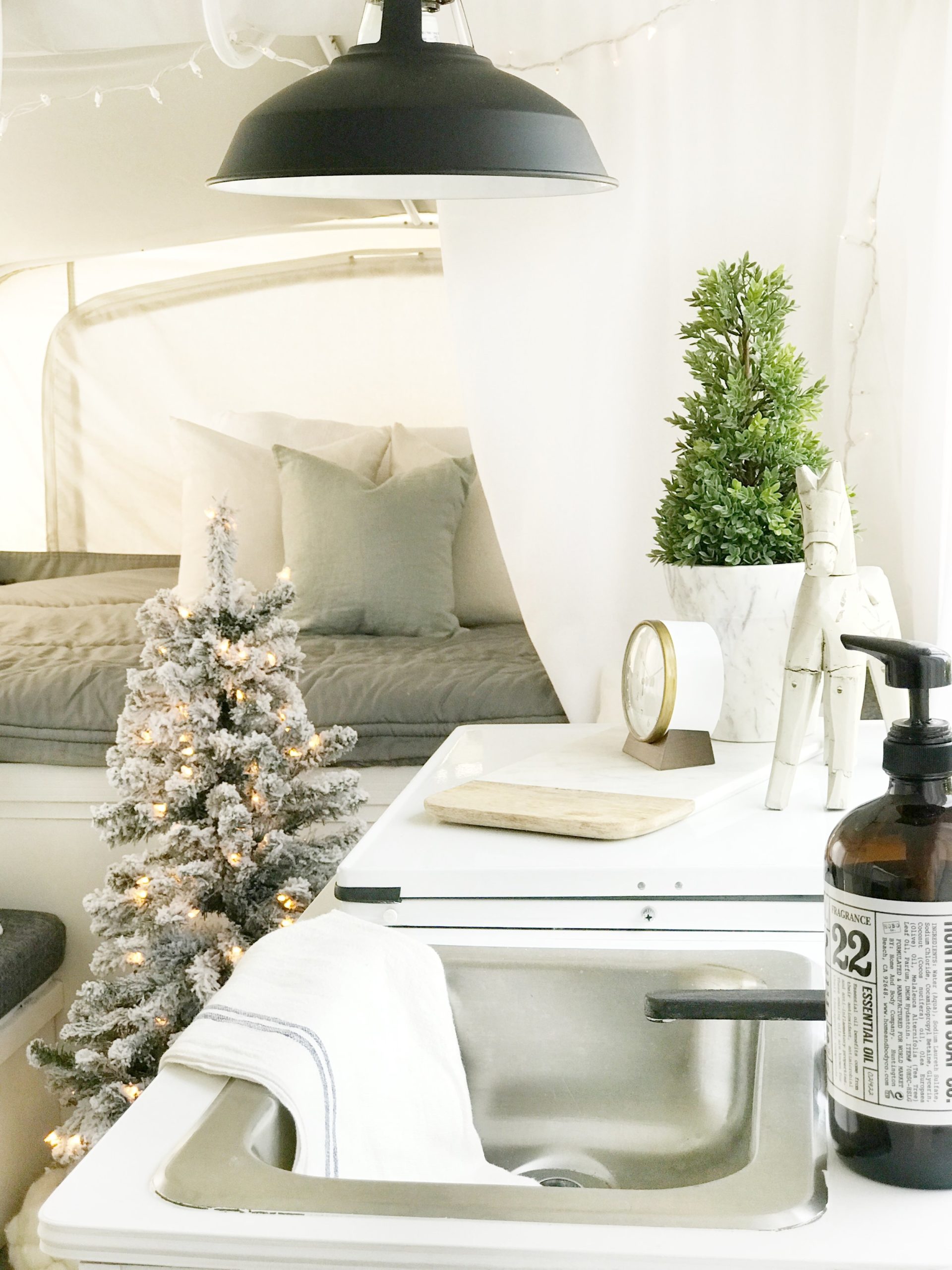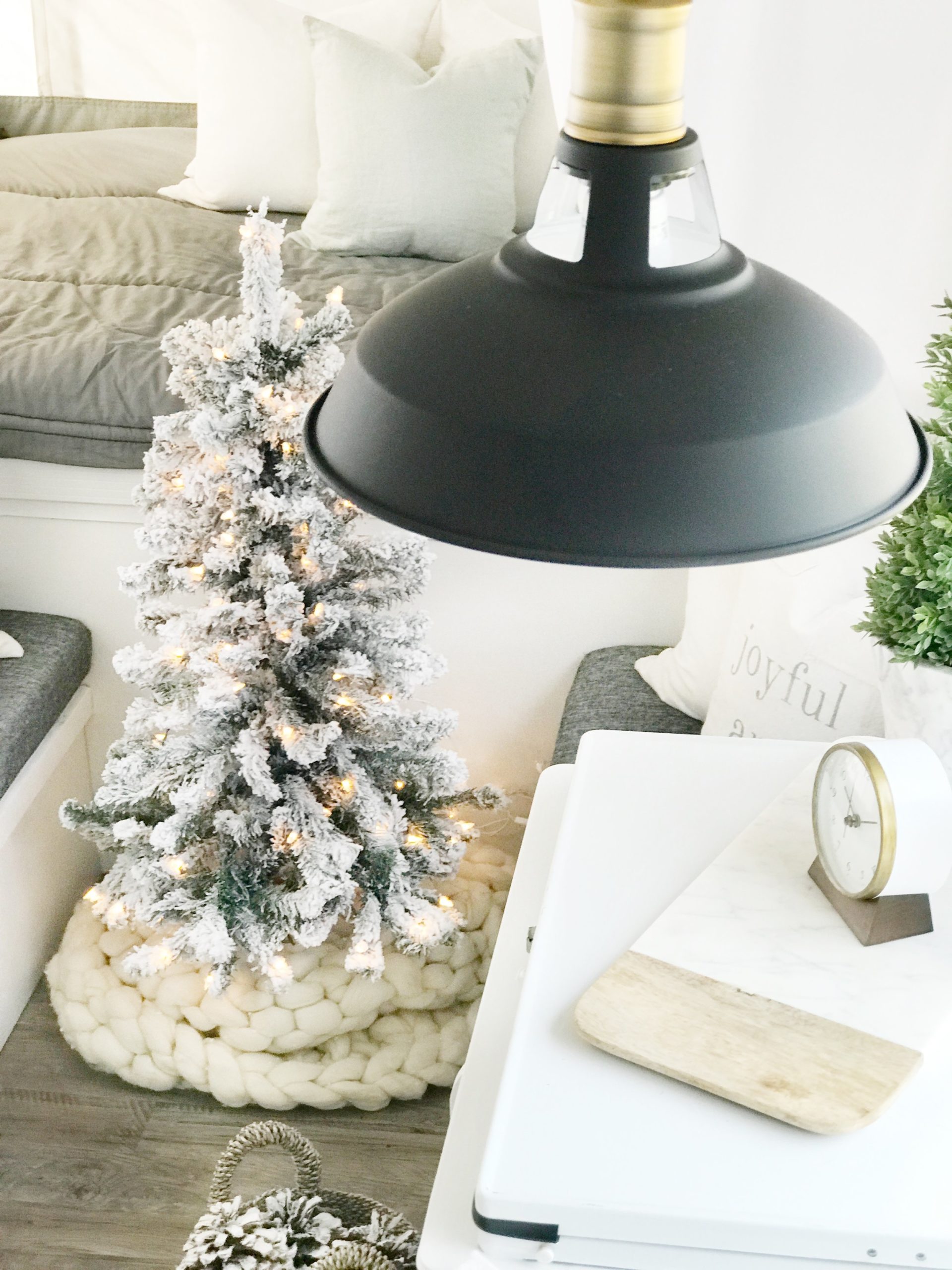 Adding this hanging pendant light is such a great added bonus in this space, not only does it look amazing it puts off so much light!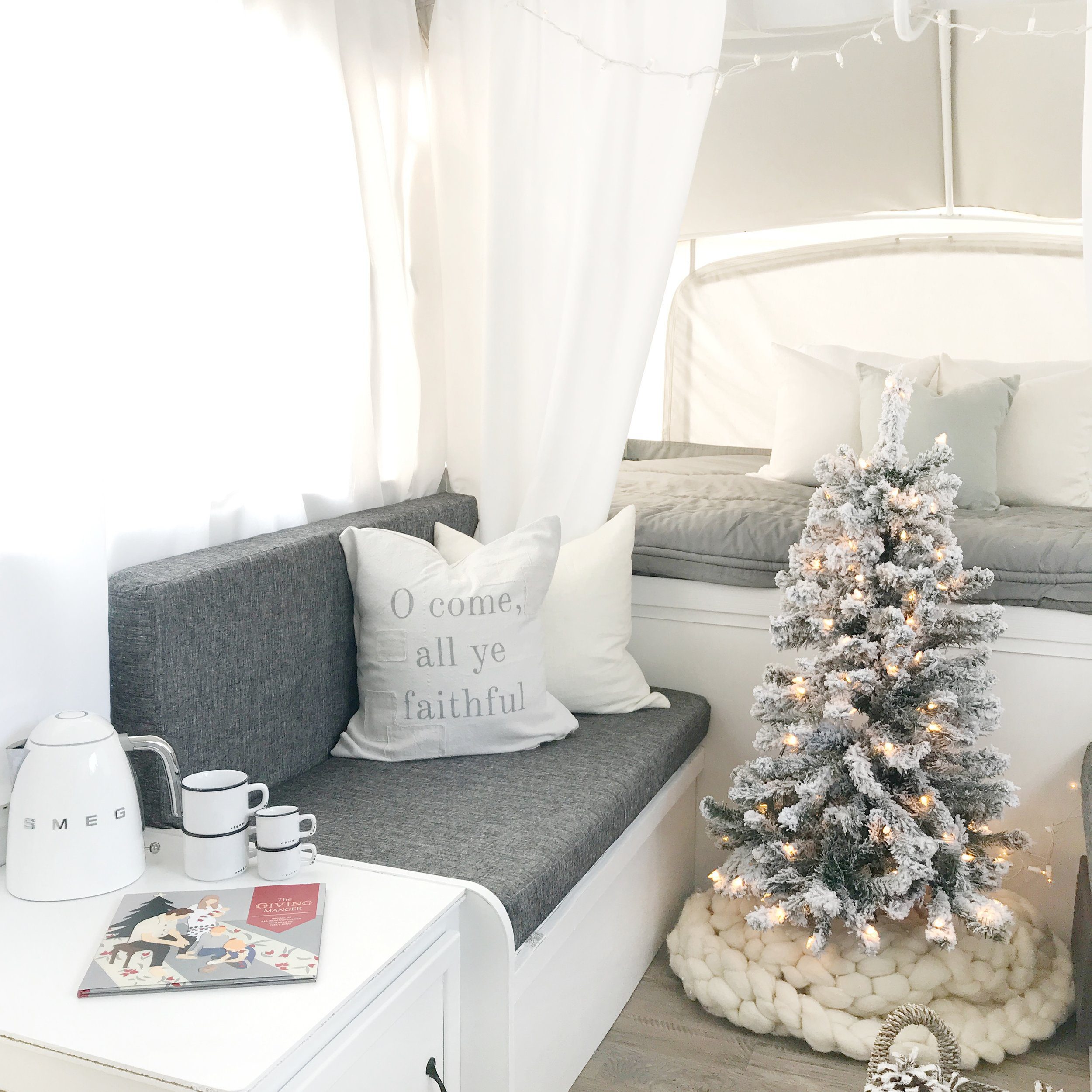 The kids love to have hot cocoa no matter what the weather, so these mugs from Vintage North are a great addition now time to heat up some water in the smeg.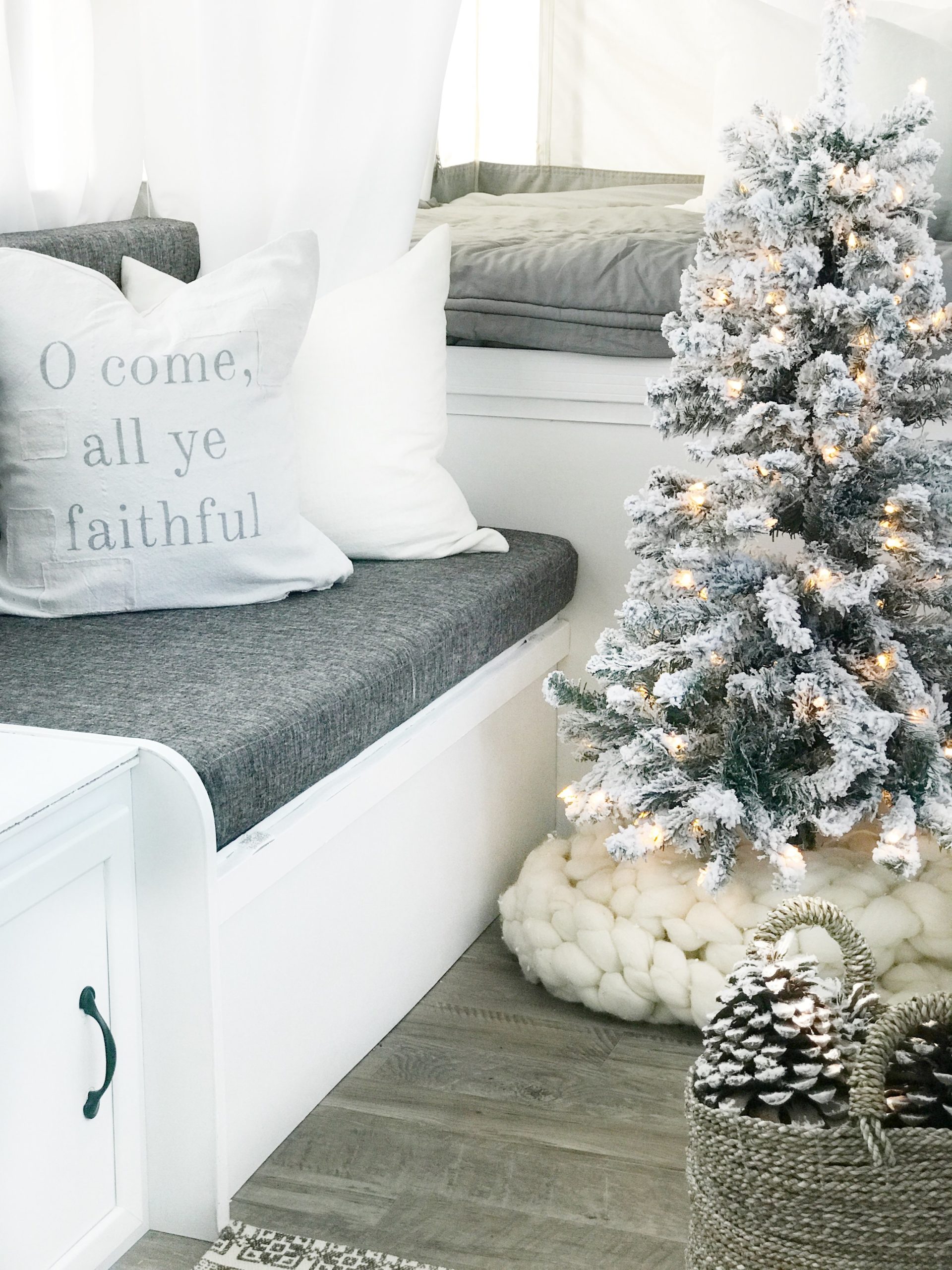 Now you may wonder how hard is it to make beds in the camper, well this is our kids and they love to use Beddys Beds. They have them for their own beds and it was only natural to add them in here.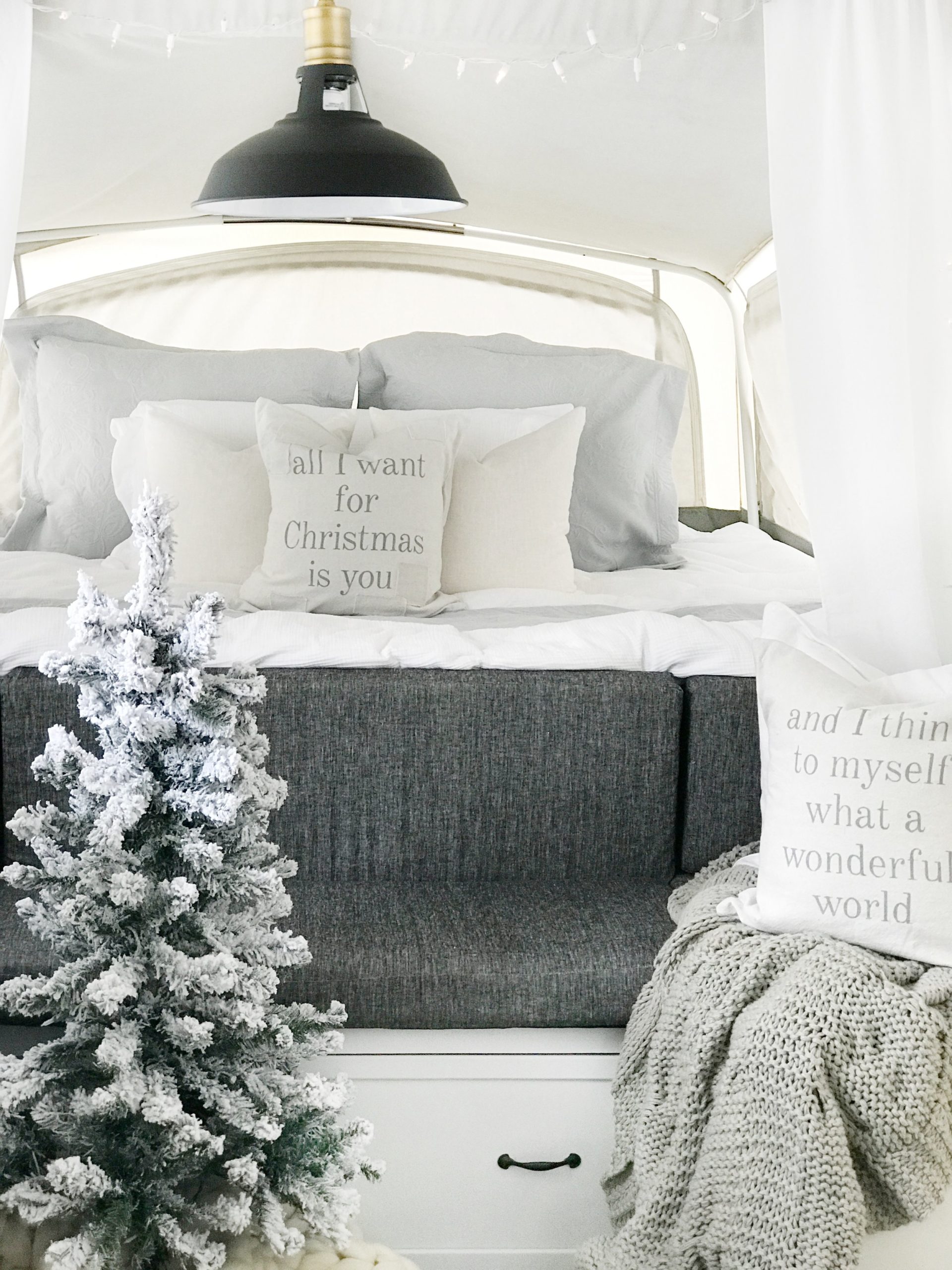 We loved our spring/summer bedding from The Company Store we couldnt change it, so we added some holiday touches and this is what we have!
Here is a full view of our little camper kitchen, it sure gets a lot of use!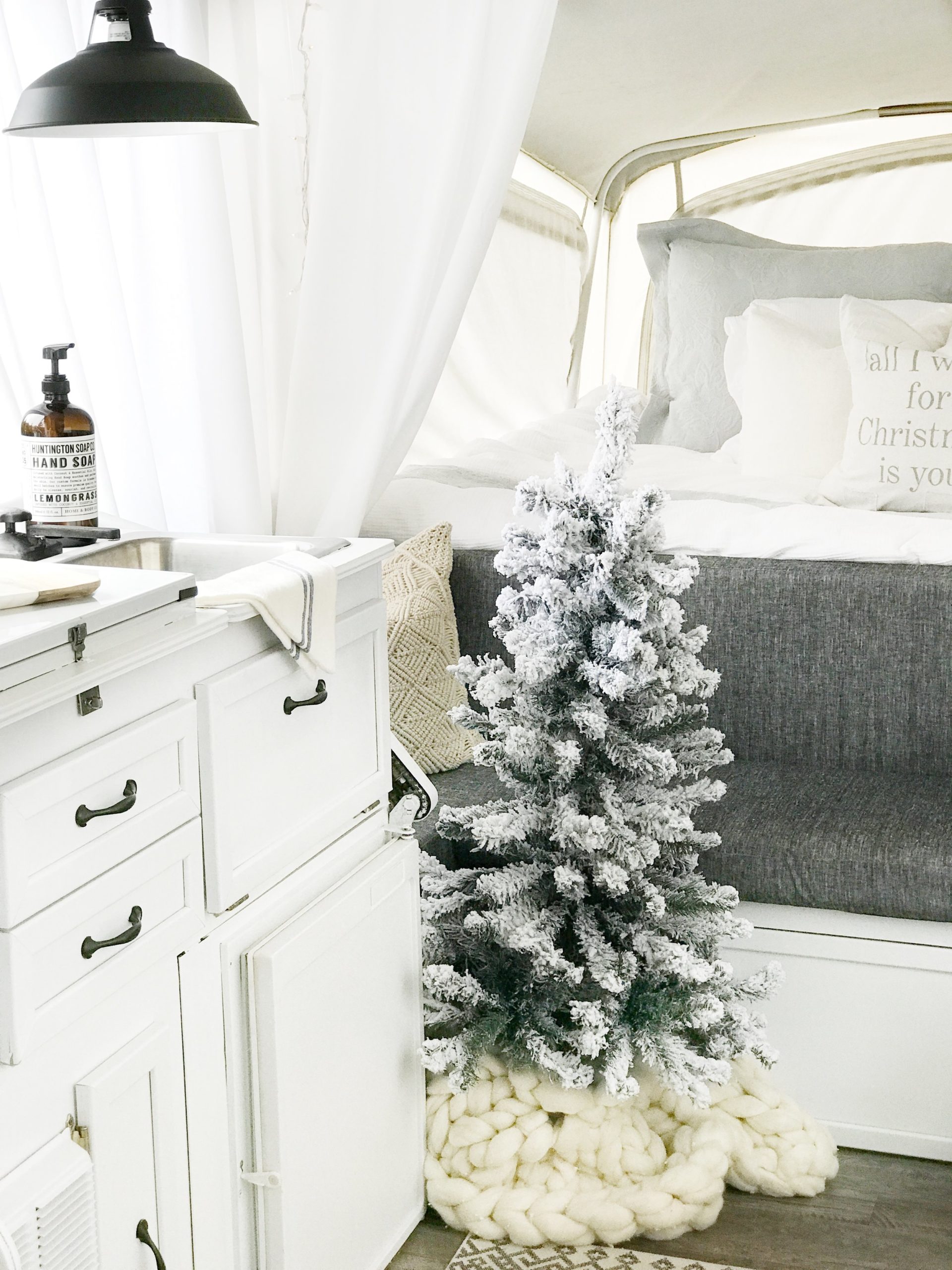 And there you have it, a little tour of my camper ready for the holidays.
Now that you have read this far, things may not always be as they seem! This photo wasnt taken in the winter… it was in the summer. Our Seattle winters are filled with cold and endless rain, so we knew it was never going to be photographed …and thats what I am here to share inspo right? So when you see photos perfectly staged and on blogs and instagram please remember that most of the time, each photo is just lots of work.
Thank you so much for following along. below I am sharing all the links to my favorite shops!
SOURCES
Tap on each item to shop, and thanks again for supporting my blog!
Soap
With Lavender and Grace Word Pillows
Beddy Beds
Light Fixture
Black Drawer Pulls
Smeg Tea Kettle
Vintage North Enamel Mugs
Company Store Pryor Duvet
The Company Store Legends Comforter
The Company Store Putnam Coverlet
The Company Store Linen Pillow Covers
The Company Store Macrame Pillow Cover
The Company Store Diamond Lattice Pillow Cover
The Company Store Concord Pillow Cover
The Company Store Organic Cotton Blanket