Garage Organization – Must Have Tools
We finally have a garage with organization – but we needed more tools! So a trip to Home Depot was in store and we grabbed some more Ryobi!
You can check out where we began with the garage, it is amazing what just a little paint can do.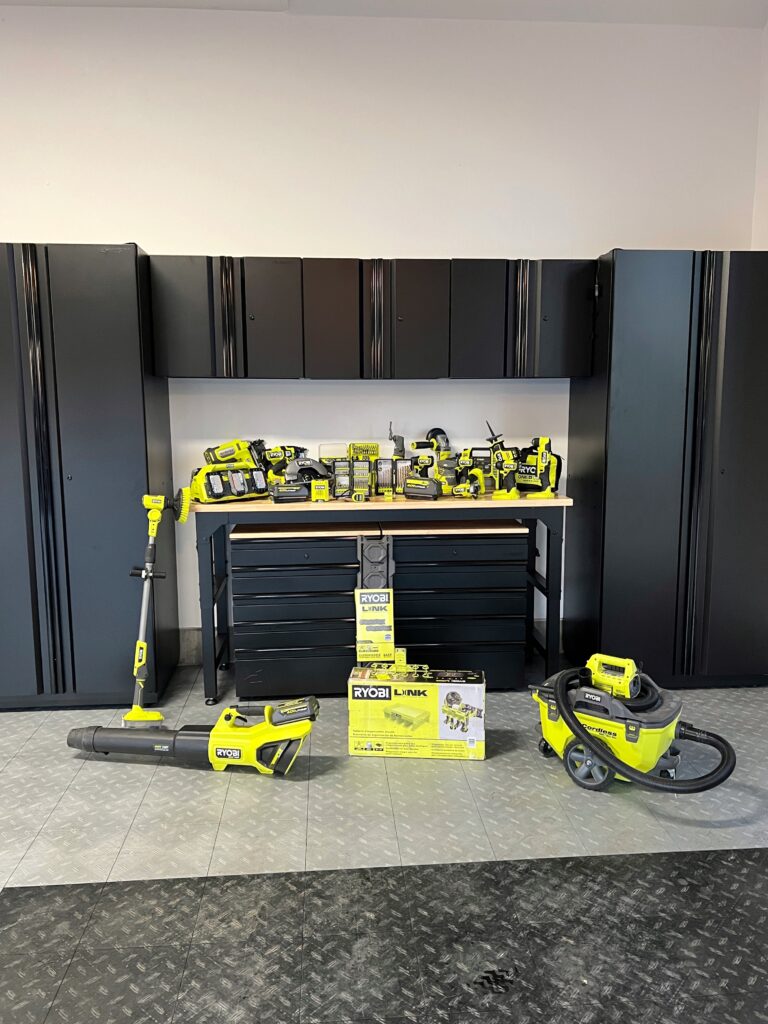 After the paint, and adding our new cabinets it was time to fill them up!
We installed this new Ryobi Link Wall storage! It is so easy to install and works so great – no more tools laying all over or taking up space!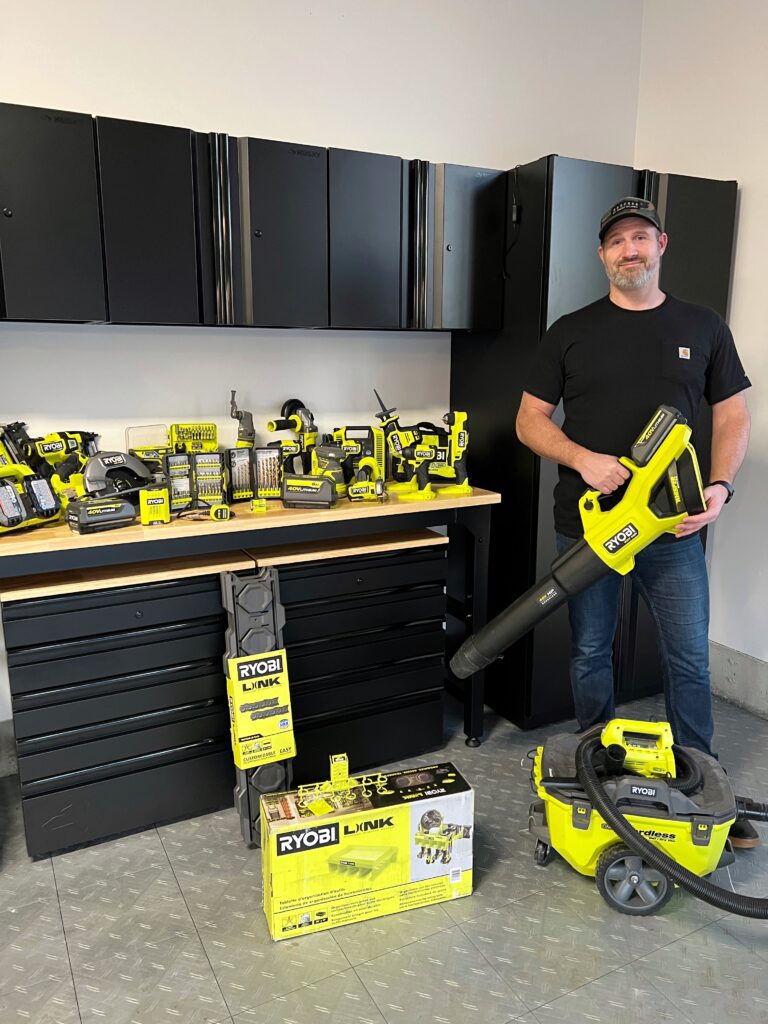 If you can't tell James loves Ryobi and I do too! You can check out his gift guide below and a video on his instagram!
We still have a wishlist of items we want to add on, including more of this link storage! Keep tuned to see more of this space and we will share more on my instagram and James new MrHomemaking!
SHOP THIS POST HERE: