How to Enjoy your Deck Year Round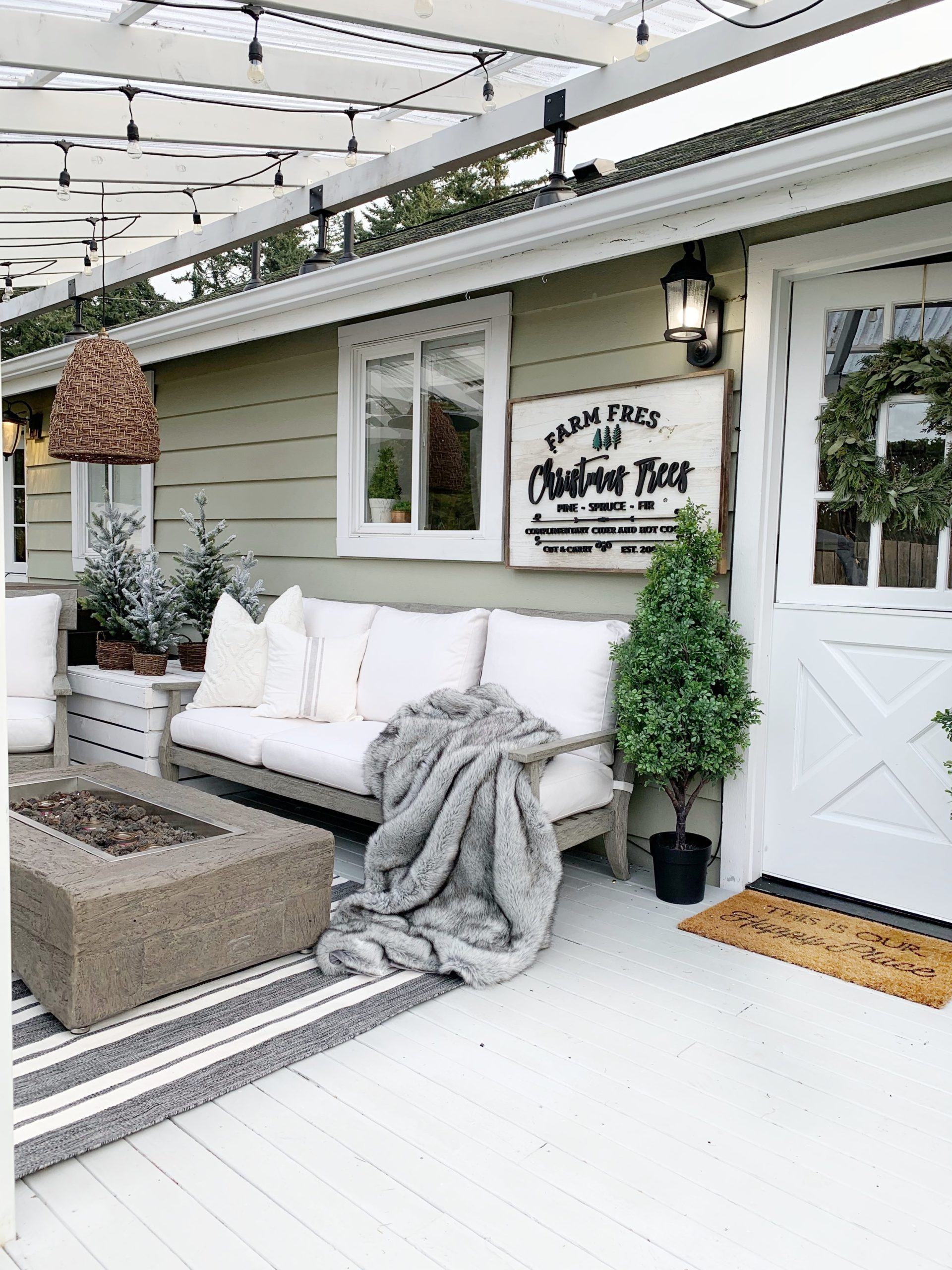 Its sunny in Seattle, we have not got any snow but are wishing for it! While we normally get a lot of rain in the winter, its been mild. Thankfully we are able to enjoy our deck year round with our covered pergola. I will go into details on another post how we transformed our whole space, but for now I will just show you how we decorated it for Christmas/Winter.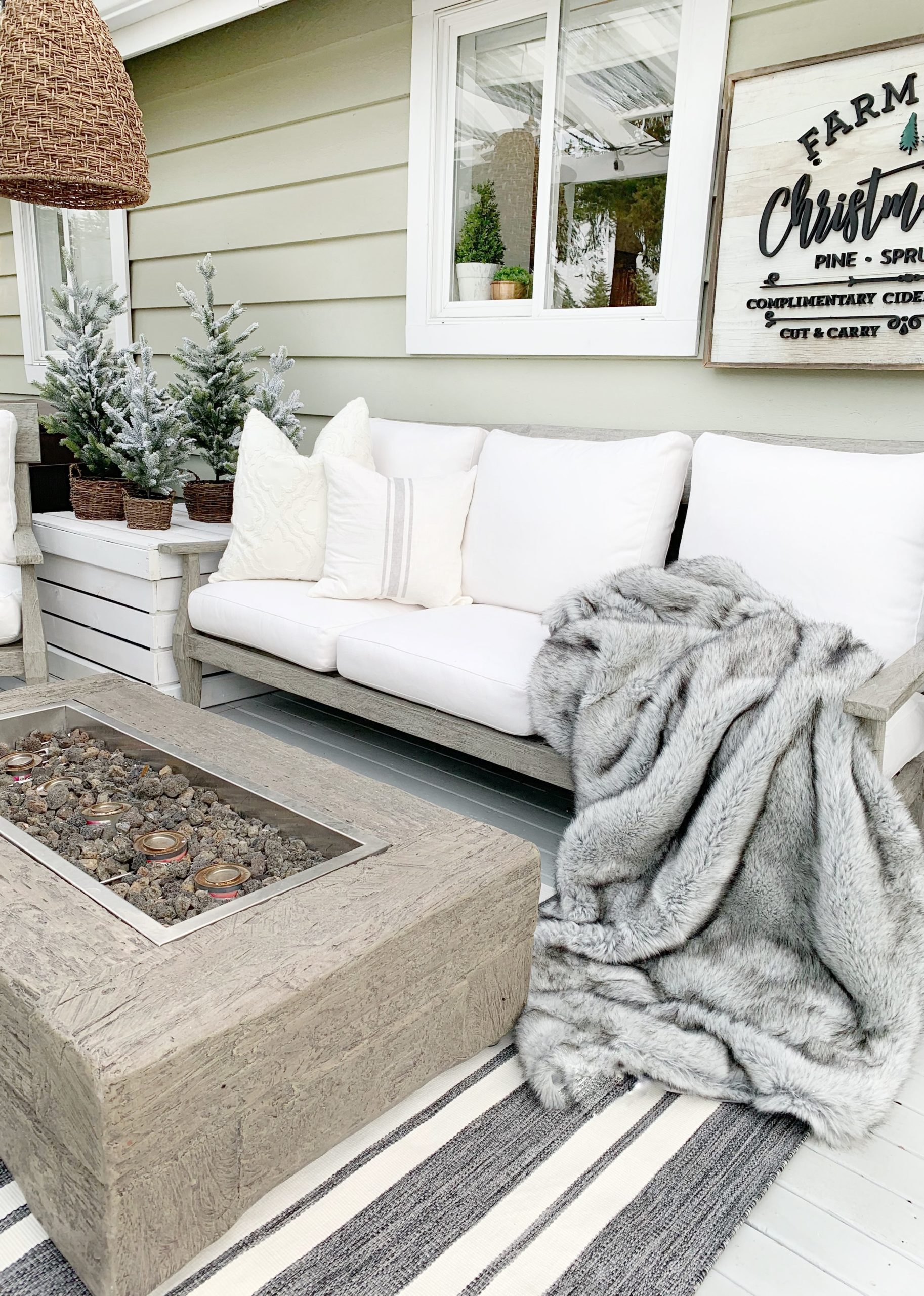 With this space we wanted to make sure that we could enjoy it no matter what the seasons bring. We are enjoying all of our favorite pieces from Arhaus, and a few new additions like this rug and the light. Our Adones Sofa and Adones Chair gets so much use and as expected worth the investment!
Our goal in our home is to be cozy, so we made sure to bring that feeling out here. Adding pillows like these from With Lavender and Grace and these from Designs by Ashley Knie will make any space feel more like home. If you want to be not only cozy but warm this blanket from The Company Store is amazing and the kids fight over it.
I cant get enough of this light it ties this space all together.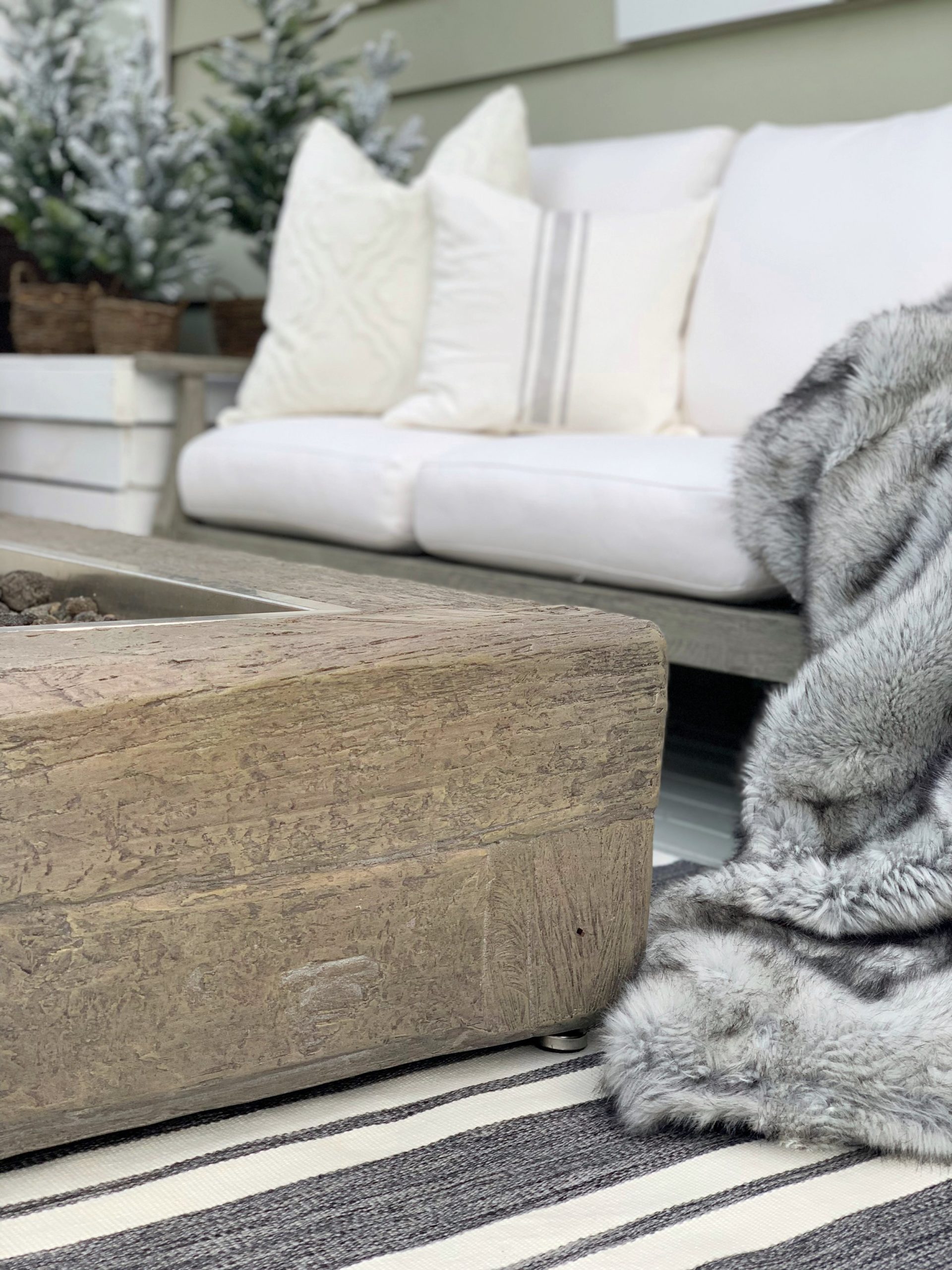 The number one question I get on this space is about the firepit, and you can find it at Arhaus. We have just used the gel cans inside to warm it up, you can add wood.
I love adding some greenery, and since its winter what better than pine trees! You can see one of my favorite signs from Harper Grayce I thought it would be perfect here.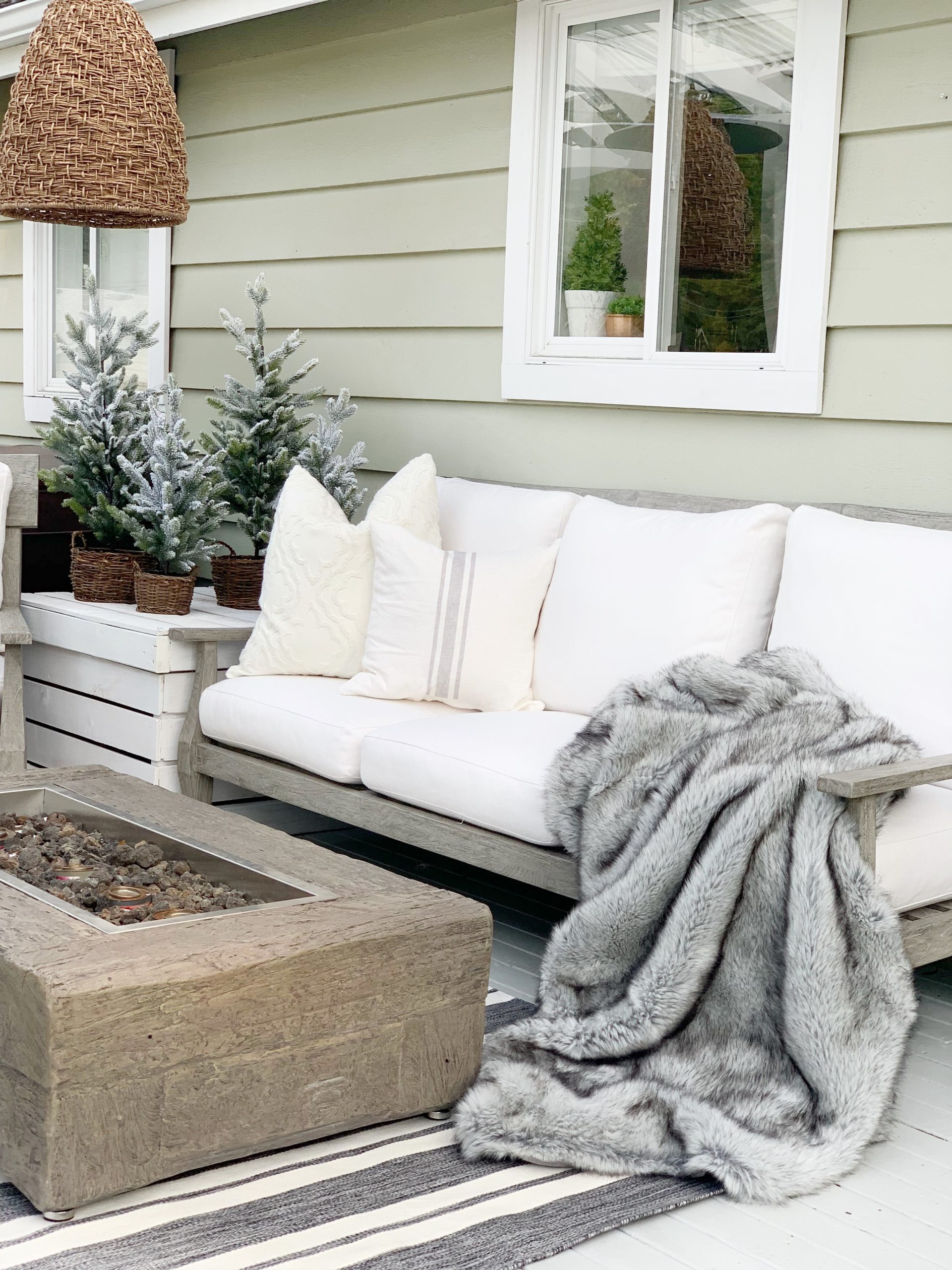 Now its time to get cozy and watch a movie, the question is what to pick!

Sources :

I have placed all the links below, some are affiliate links thank you for supporting my blog!
You can click on each item.
Adones Sofa – Arhaus
Adones Chair – Arhaus
Fire Pit – Arhaus
Rug – Arhaus
Light – Arhaus
Sign – Harper Grayce
Stripe Pillows – Designs By Ashley Knie
Damask Pillows – With Lavender and Grace
Fur Blanker – The Company Store
String Lights