Are you ready to do a beautiful Christmas table this year? Today I am sharing 6 different ideas so you can be inspired!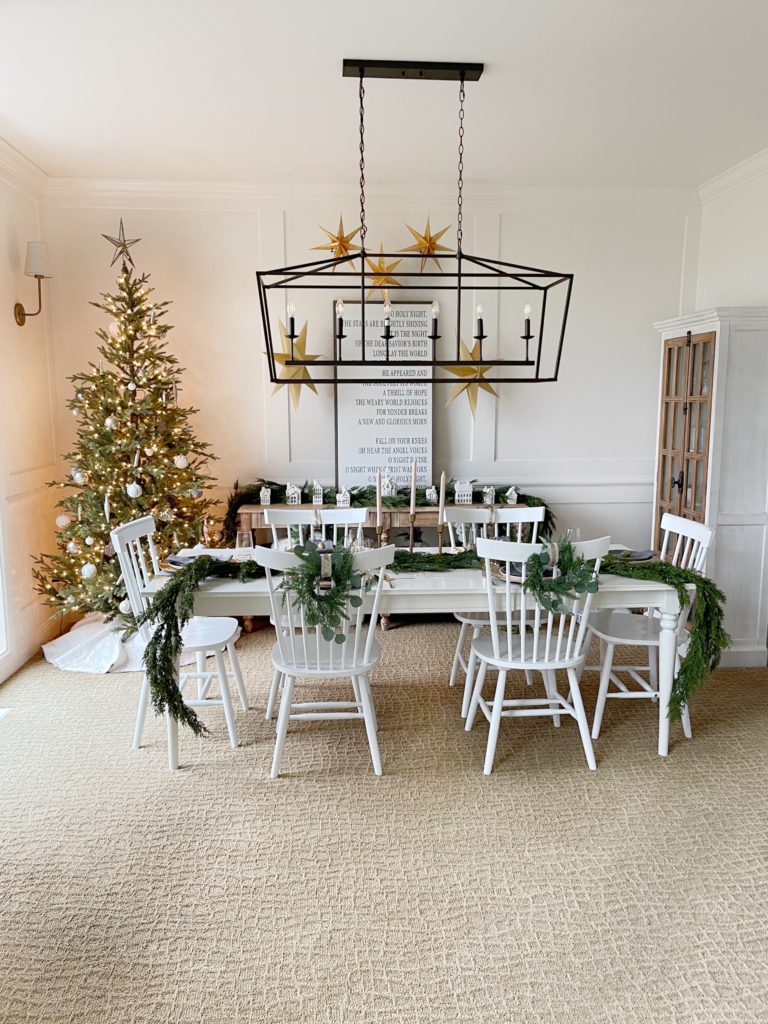 I have shared my table a few ways, this Christmas season – it is so fun to style and I feel like I am always being inspired! Today I am sharing not only mine, but five of my friends! I hope you spend the time to head to each of their blogs so you can get so many ideas!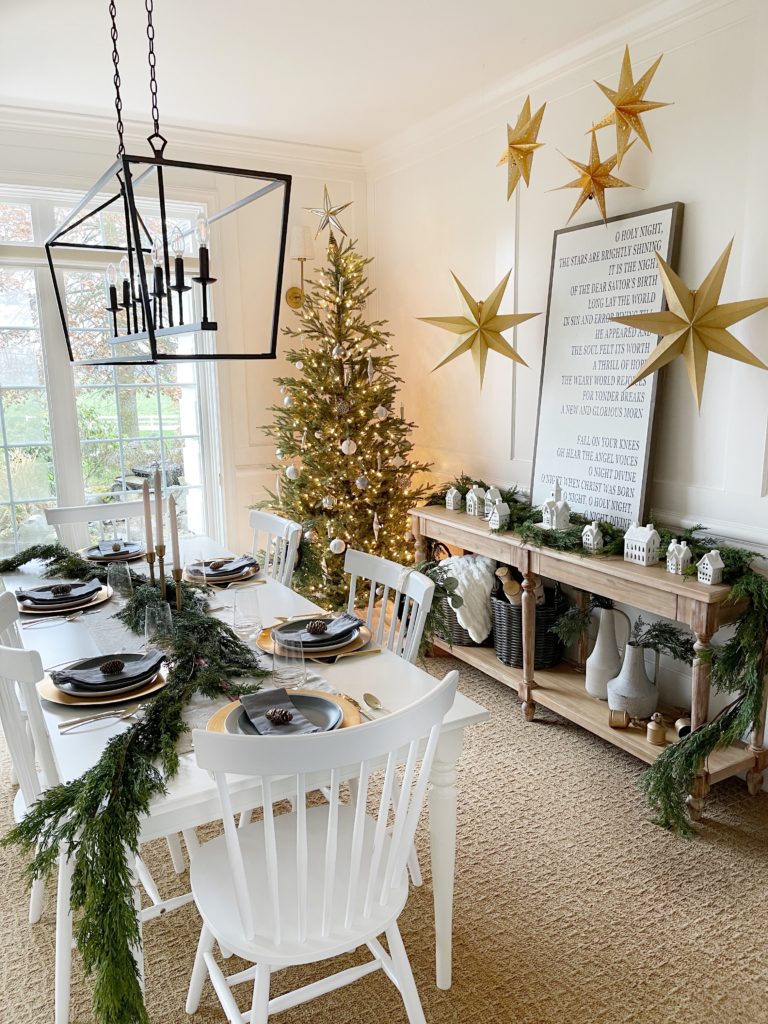 You can see more of each of these Christmas table ideas HERE and HERE.
Beautiful Christmas Table Ideas:
I am so excited to share all these ideas each one is unique in there own way, and hopefully you can take one idea or do a whole look the same!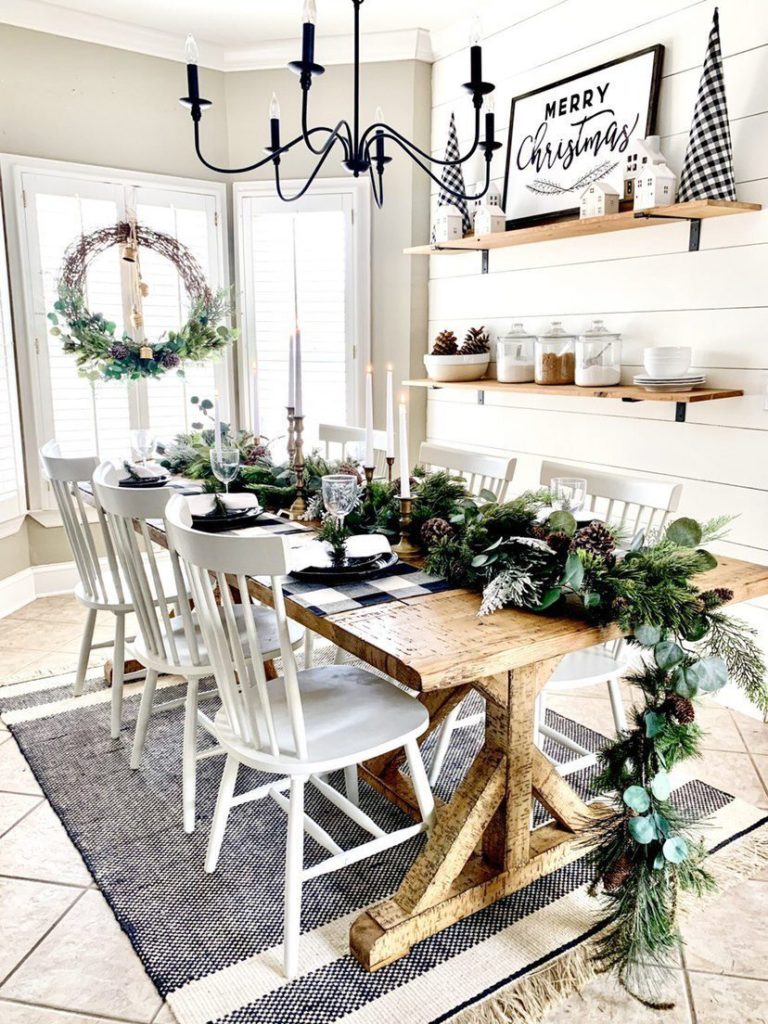 Carissa from Bless This Nest shares this gorgeous dining room that is farmhouse perfection! I love how she shares the most beautiful black and white decor that can be dressed up or down. You will have to go check out her DIY garland, now I want to make one!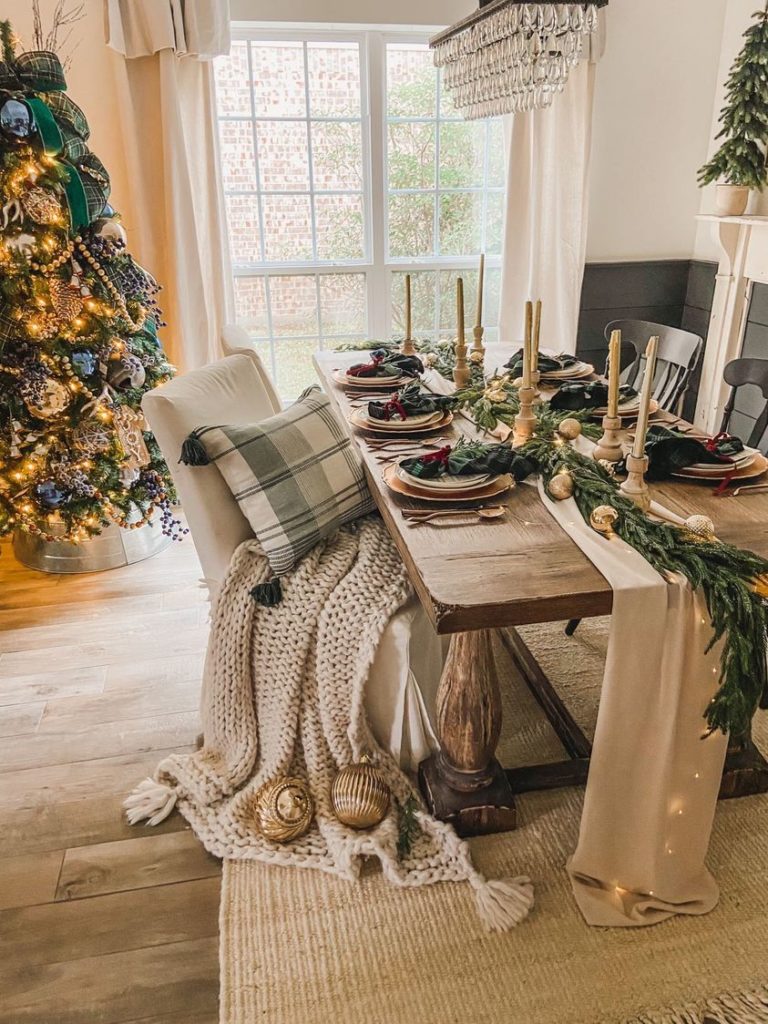 Leanna from Life by Leanna sure knows how to make everything cozy and magical! I just love this beautiful table setting that you can do not only for Christmas but every season!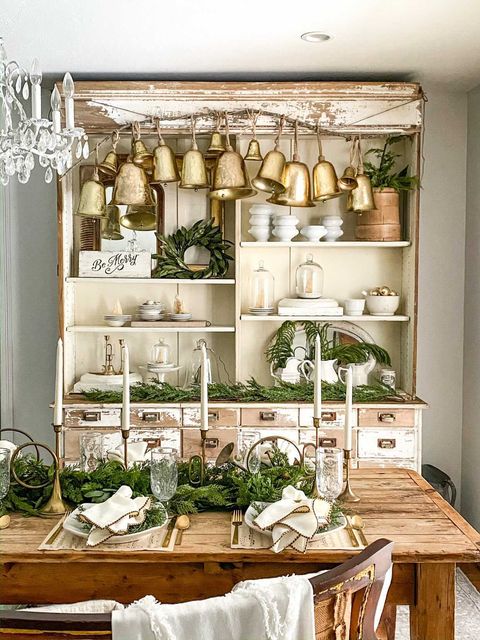 Robyn from Robyns French Nest I can't even describe her beautiful decor… it is the perfect mix of vintage and new and is always perfection. I just adore seeing what she comes up with!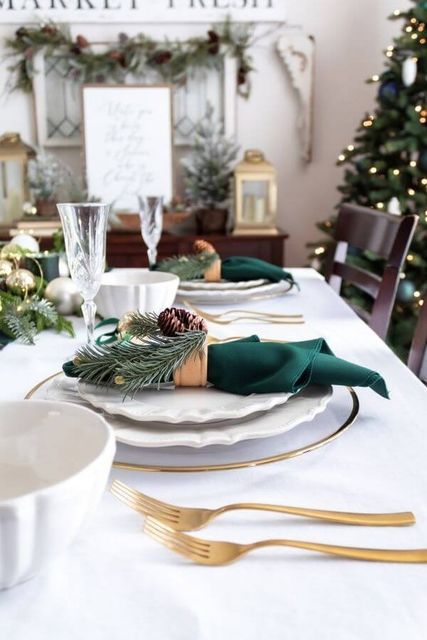 Jenn from Midwest Lifestyle is sharing her gorgeous table setting and I just love green and gold! You can see more on her page and its simple perfection!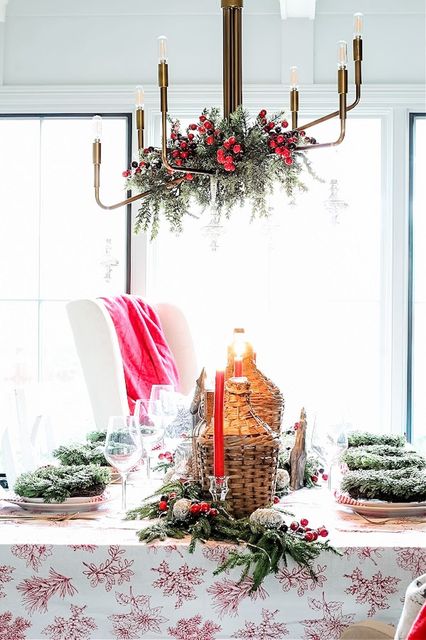 Kelly from the Tattered Pew uses such gorgeous vintage items and shares amazing tips! I love this table cloth she has along with each place setting its the perfect amount of green and red!
More Christmas Table Ideas:
I hope you enjoyed seeing some more ideas from my friends, I love going to each of their pages and seeing what they have done so I can be inspired!
Here are some table ideas from Christmas past.