Haven Conference : How it changed me.
Haven. I honestly don't know where to begin… but it changed my life. If you are debating on going, nervous…. make sure you just go! I will be the first to admit I am so shy, like I needed to break out of my shell… I can get on stories and talk all day (no that wasn't easy at first either) but meeting and talking to people in real life – no thanks… UNTIL… I bought my ticket and went to Haven and boy, let me tell you about all the opportunities its given me starting with being a Mentor this year… what?? I would have never imagined that I could do such a thing! Now read on to hear my experience even if tears were involved!
Are you confused what Haven is? Its a conference for DIY/Home Decor bloggers. You can read all about it on their site!
Ok, let me tell you a little about me if you are new here, or just want to learn some more! I used to be a coupon blogger yes the one where you have to share every hot deal the moment it came out… so literally blog every hour….. I got burnt out, and while I could have a shed full of free groceries it was to much, but it got me through some hard times when we really needed it.
Fast forward, two years… I came up with the name Dreaming of Homemaking and I bought my domain ( Mind you this was 8 years ago now) I had grand plans… but life took me another direction.
Then two and a half years ago, the stars aligned, I met some friends and finally started Dreaming of Homemaking Instagram and what a whirlwind that has been. A year later I decided to finally use the domain I was paying for all these years and I did it I started my blog!
Lets fast forward just a bit more and get to the point! Last year I decided to invest in not only my brand but me. I didn't really have the money but knew it was something I had to do, and thats where it all began my life was changed!
HOW WAS MY LIFE CHANGED?

Lets Begin… and read the rest to see!
When I got on that airplane, I was so nervous and wanted to turn back around. I was going to a place where I didn't know anyone in real life. I was in a different city and had no idea how I was even getting to my hotel. I was away from my kids and husband and I never really had been.
NOW THE HARD:
I arrived in the airport, panicked that I didn't even know how to get an uber/lyft/taxi. I just waited hoping I could get the courage to ask someone if they were going to the conference…. I didn't. I got my uber and this poor guy I got in and I BAWLED all the way to the hotel. I got there thinking what did I do!
MY TIP:
Before you leave to go, make a plan with some "friends/mentor" to meet up at the airport or hotel!
When I got to the hotel thankfully my now best friend Leslie, greeted me and I could breathe even if I was a nervous wreck!
What happened next, we went to the welcome reception and you will begin to see people you know, or meet new friends!
This year they have a Mentor meet up at the Welcome Reception DON'T MISS meeting up with your Mentor. If you don't know who yours is make sure to find out before, and know where to meet up!
Once you start to meet people you will be good to go! But we still haven't got to how it changed my life?
Soak everything in! You will learn so much from each of the sessions. Don't skip any! When connecting with friends and getting into groups use that time to learn from each other. Then take time to meet with the sponsors, don't forget your business cards for this!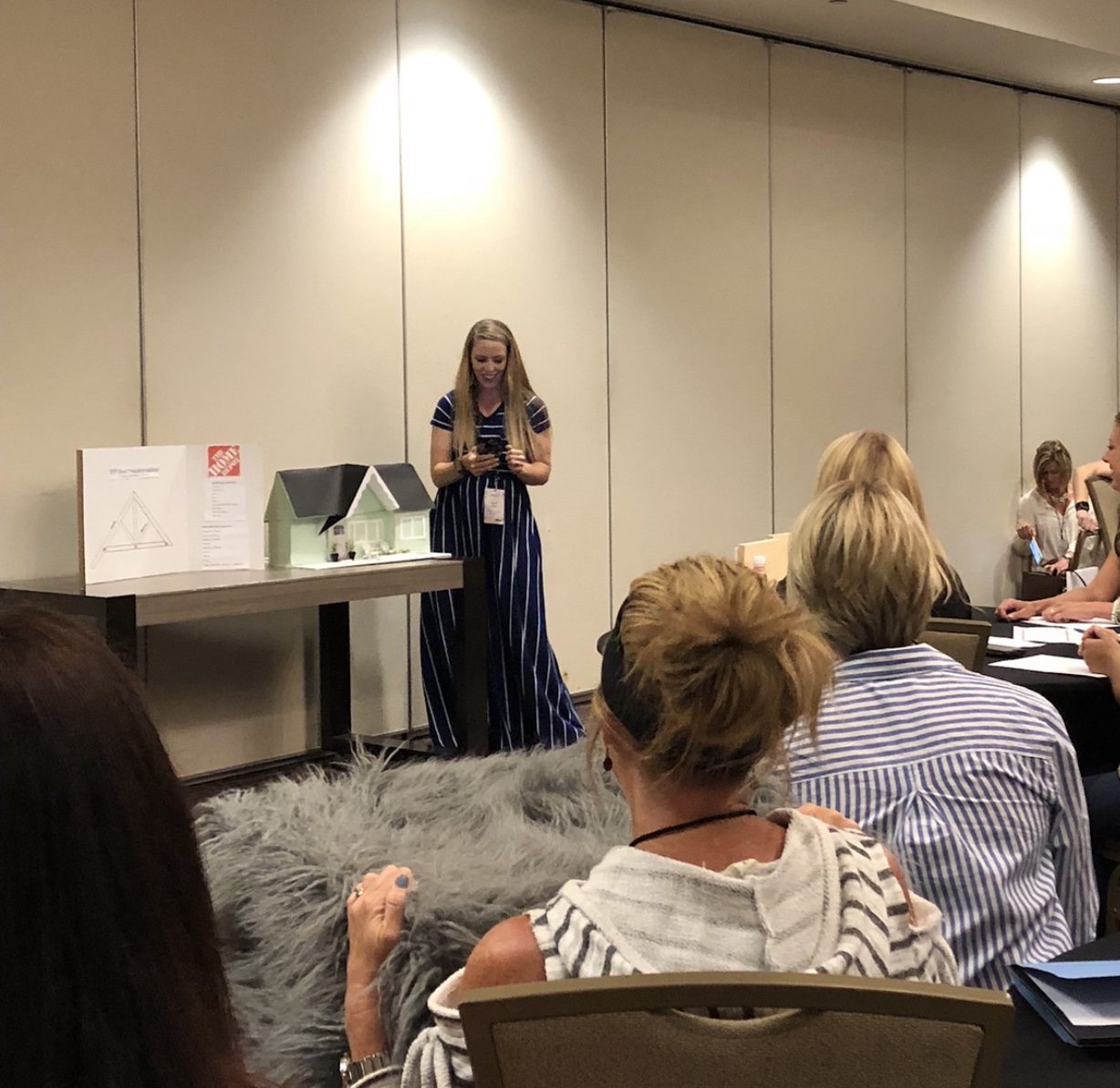 How it changed me :
I came to Haven nervous and afraid, but you know what I did it! Now, I have been on so many other trips through my blog/instagram and go with ease!
I was able to present for the Home Depot Orange Tank competition and while I was nervous as can be and maybe a few tears before…. Now, I can get up and talk in front of others and feel confident.

I didn't really have the money to go to Haven. After Haven I worked with multiple sponsors and it more than paid for my trip!

I learned so much about my blog, and SEO that I would never have known before. Now my goal is to get it to where I want to be.

The people I was so nervous to meet. Now have become life long friends and some I talk to daily on the phone.
I just want to say, Haven not only changed me in each of those ways but it helped me become the person I am today and I will forever be grateful! I hope each of you can go and feel uplifted and gain as much as I did and more!
Now my TIPS:

Before you go and don't forget :
* Talk with your Mentor ask any questions!
* Make plans with friends to meet up and make dinner plans
* Dont stress to much about what you are going to wear, just wear whats comfortable to you ( there will be people dressed in comfy clothes to dressed up so you will fall somewhere in there)
* Make sure you leave room in your suitcase for swag!
* Get business cards
* Bring a portable charger
When you are at Haven :
* Have the schedule on your phone or printed out!
* If you are new don't miss the Newbie Haven Maven meeting!
* Meet with your Mentor at the welcome reception and don't miss the time you have with them!
* They have great food so look at times when they are!
* Don't miss any session time!
* Take notes
* Meet sponsors and hand those business cards out ( remember they meet SO many people so keep it short and sweet, when you are talking with them learn about them and what they are looking for)
* Connect with new friends!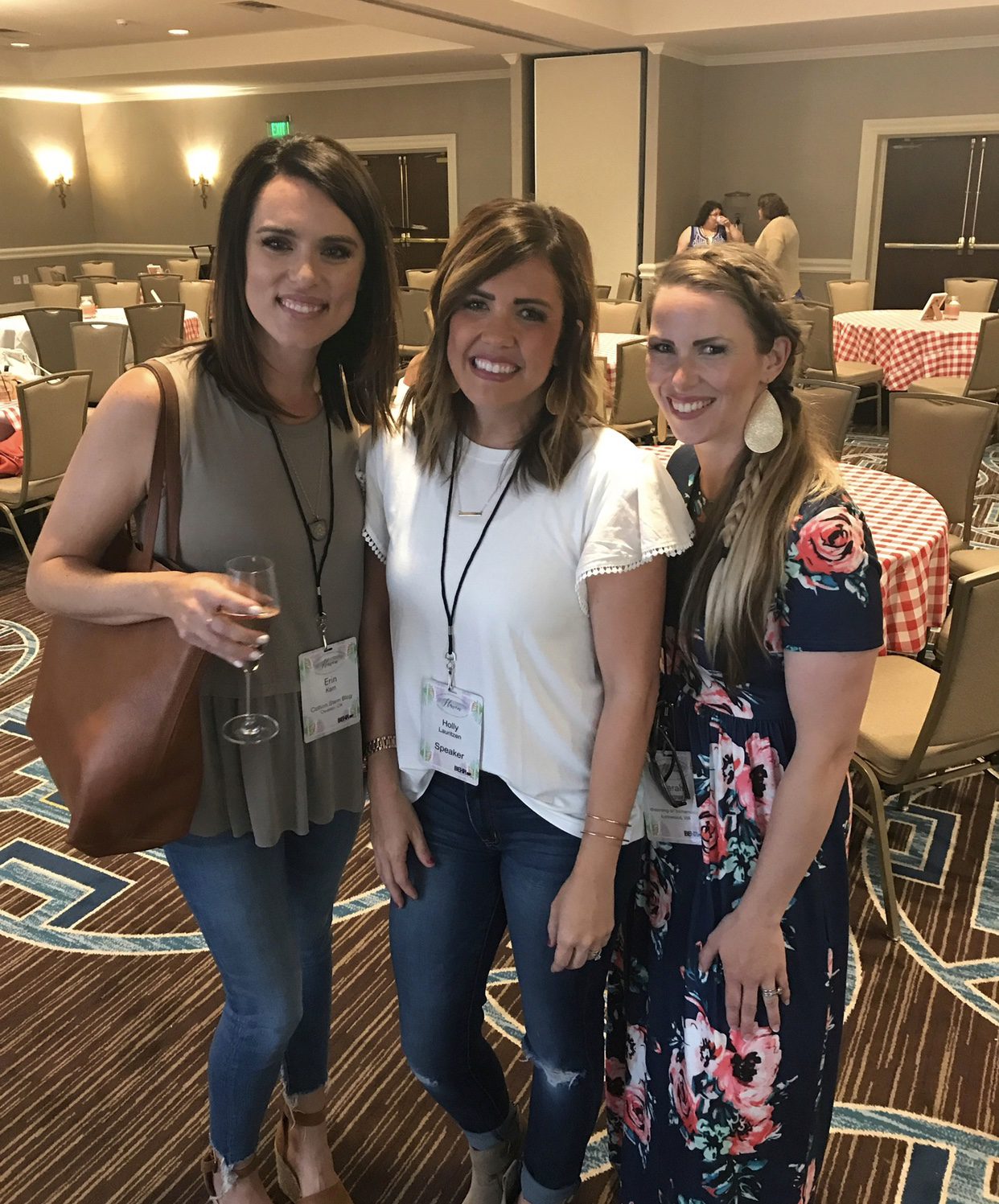 After Haven :
*Follow up with the brands you talked to.
* Keep the friendships going that you made! Make groups to chat in and share each other!
* Soak up everything you learned and implement it!
I hope this gave you a glimpse into how Haven was for me, I am honestly so grateful for the experience and I truly wouldn't be where I am today without it. Just remember however you are feeling others feel it too, so hopefully this lets you see that. I cant wait to go to Haven next week and make sure to say HI!