Simple Halloween Decor & Charcuterie Board
Halloween Charcuterie Boards – Today I am sharing two different boards and some simple Halloween decor – you can get everything with a Walmart+ membership.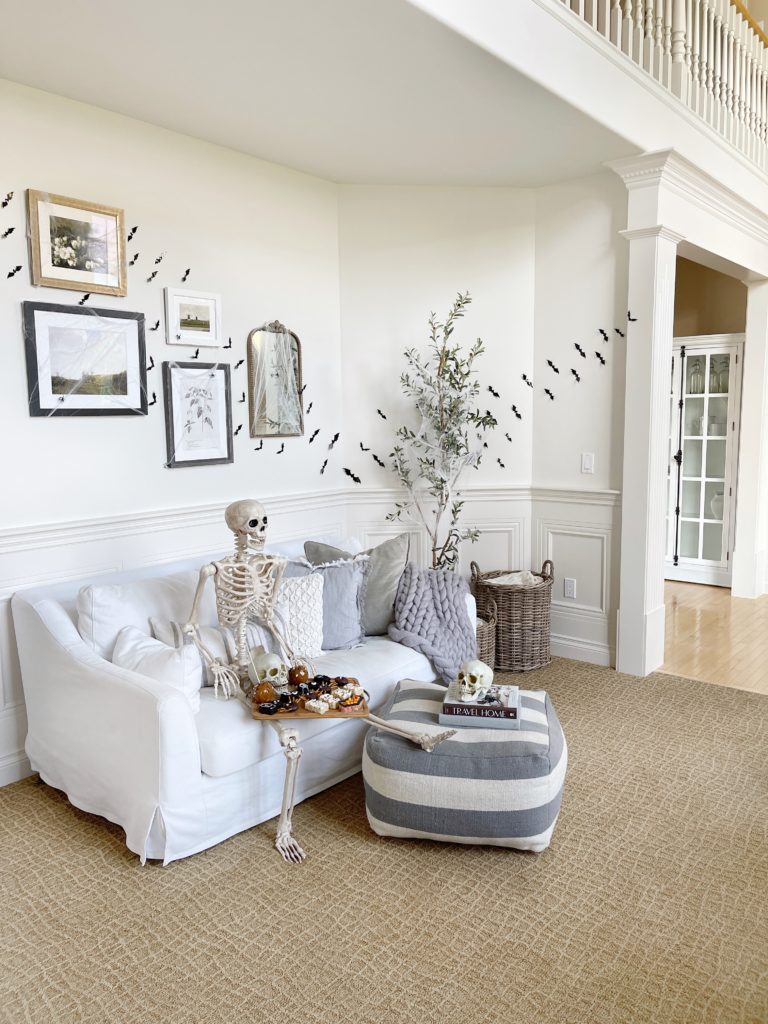 This post is sponsored by Walmart+ all thoughts and opinions are my own.
It has been so fun decorating our new house for the holidays, it's making it feel like home. I thought it would be fun to have some Halloween charcuterie boards for the kids too! I had Zoe my little helper help me with the decor and boards and the dessert one she did on her own!
Everything you see in the post you can get with a Walmart+ membership
I love that with the Walmart+ membership shipping is always free and with no order minimum ( Excludes most Marketplace items, location & freight surcharges)
I love a good charcuterie board and I found this cutting board HERE. We couldn't decide from a dessert board, or the salty and fruity one so we did both!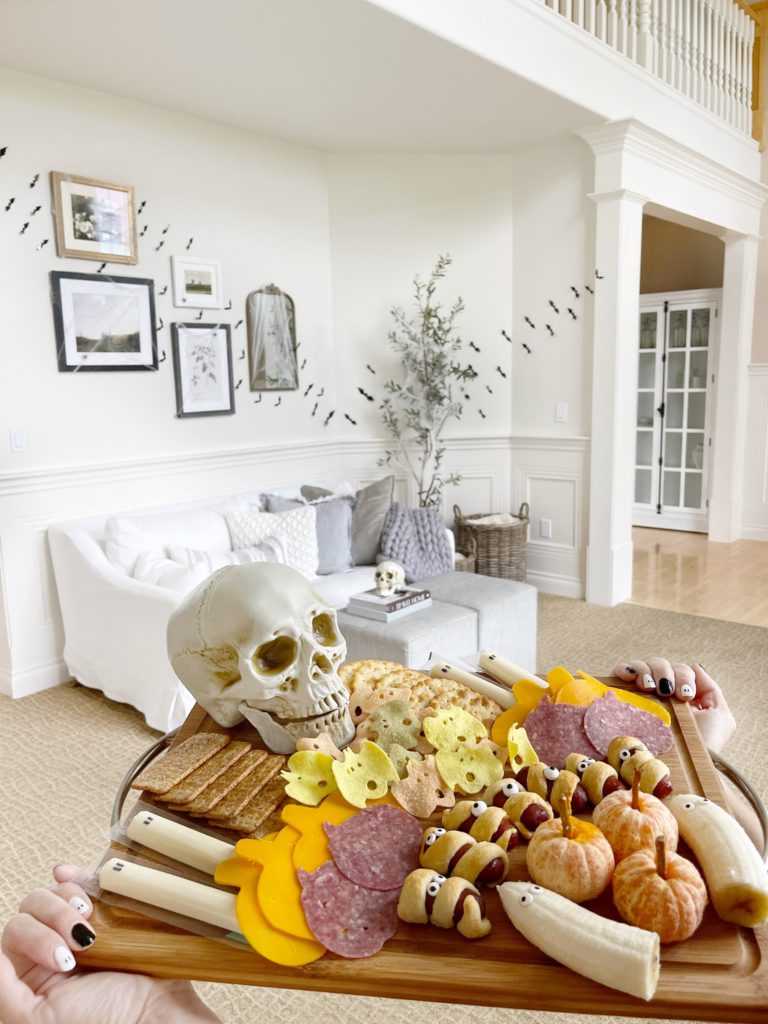 Here is the savory and fruity board! You can get all these items HERE using your Walmart+ membership, all at Walmart's everyday low prices!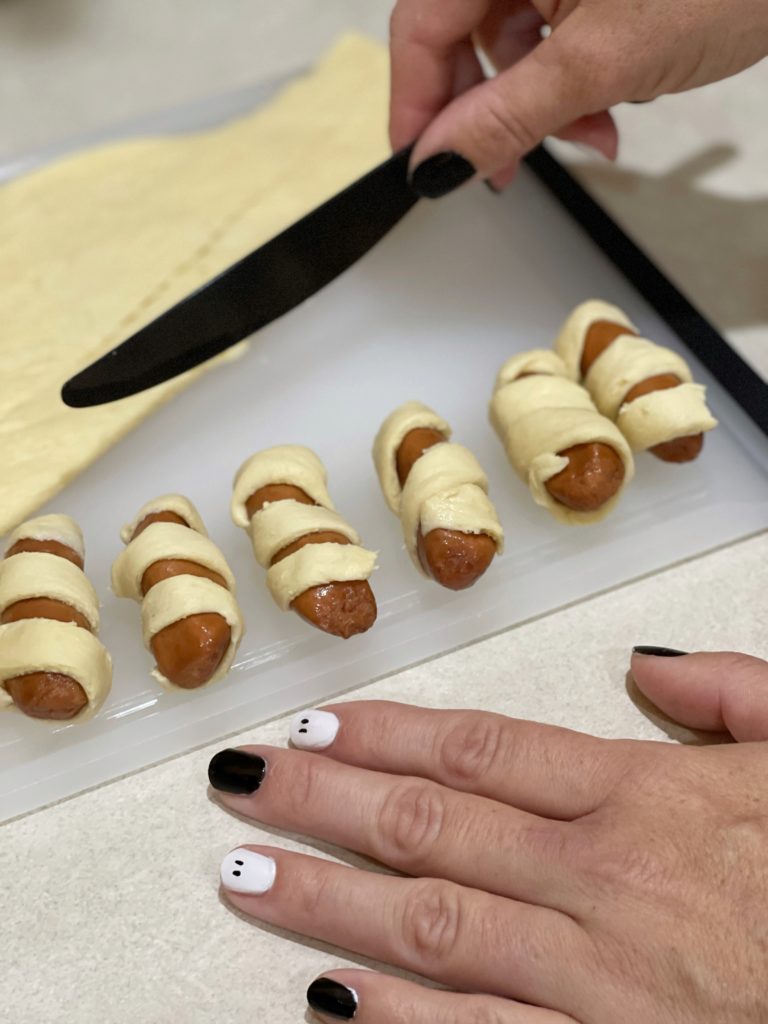 I have never seen mini mummy hot dogs and thought these would be fun to make! I think adding eyeballs to any item make them so cute!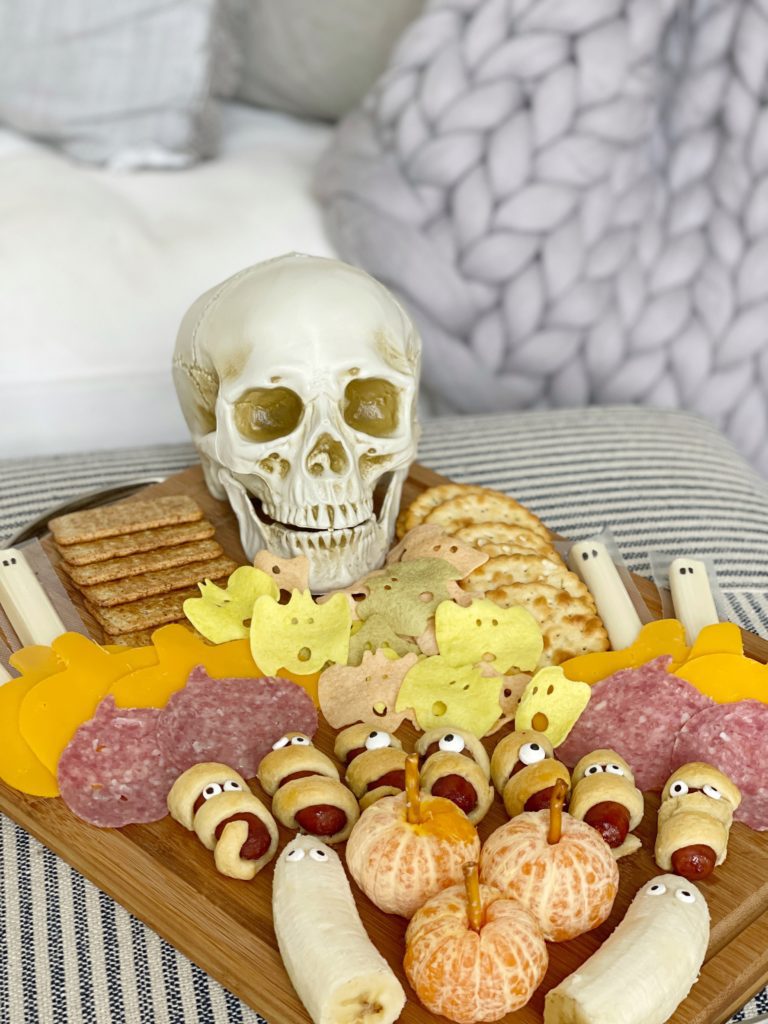 The skeleton head is such a fun addition – there are so many ways you can use it!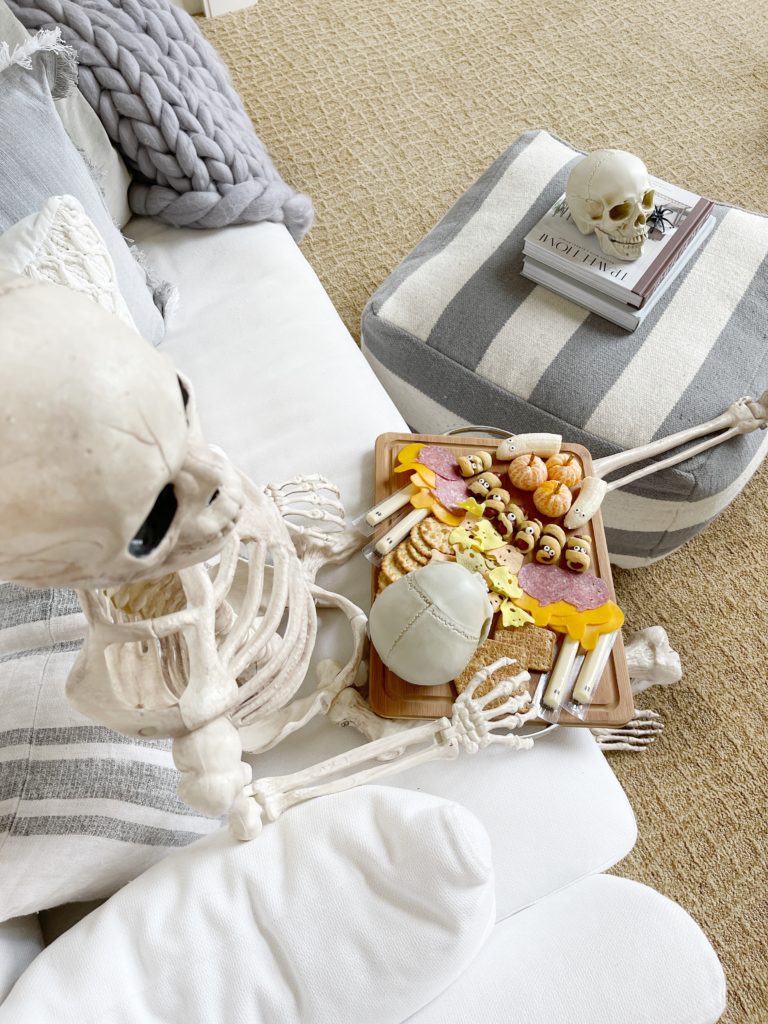 You can get a fun skeleton HERE this one is named Henry!
Now let's check out the fun sweet simple charcuterie dessert board Zoe made!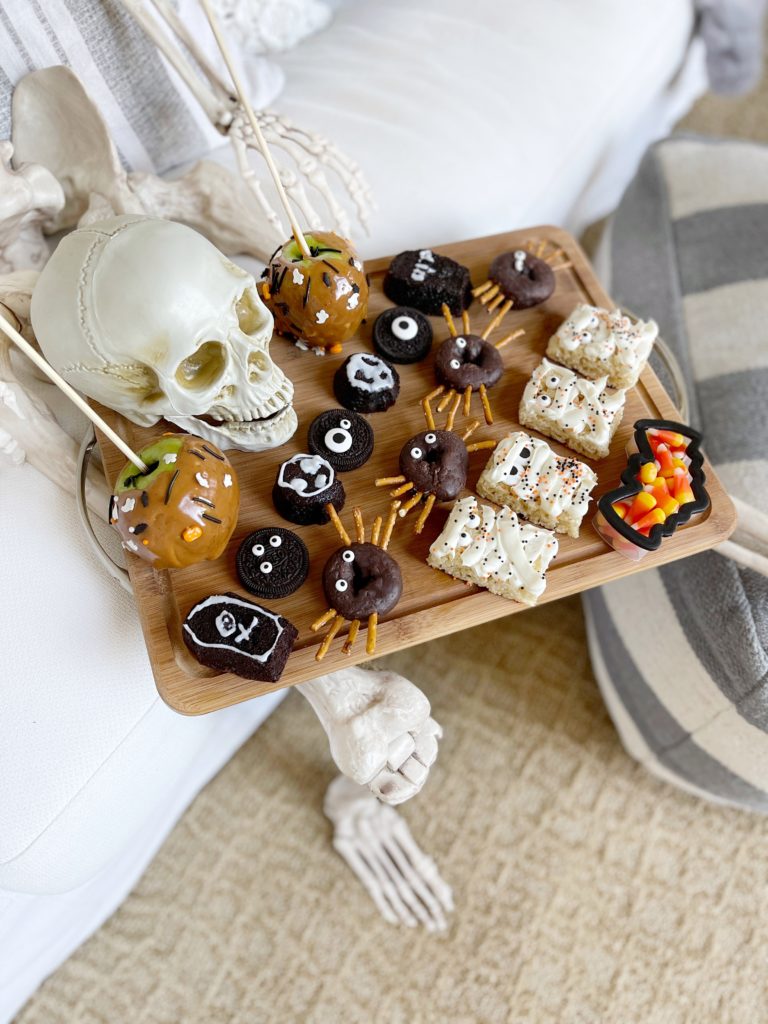 First we made caramel apples, and then covered with sprinkles! Then it was mini donuts with pretzels as legs and some eyes – the cutest little spiders! Then we found this cute mold HERE for the brownies – we might have made more but ate them! The fun rice krispy mummies you can find the kit HERE! Last but not least we use this fun cookie cutter HERE and added some candy corn!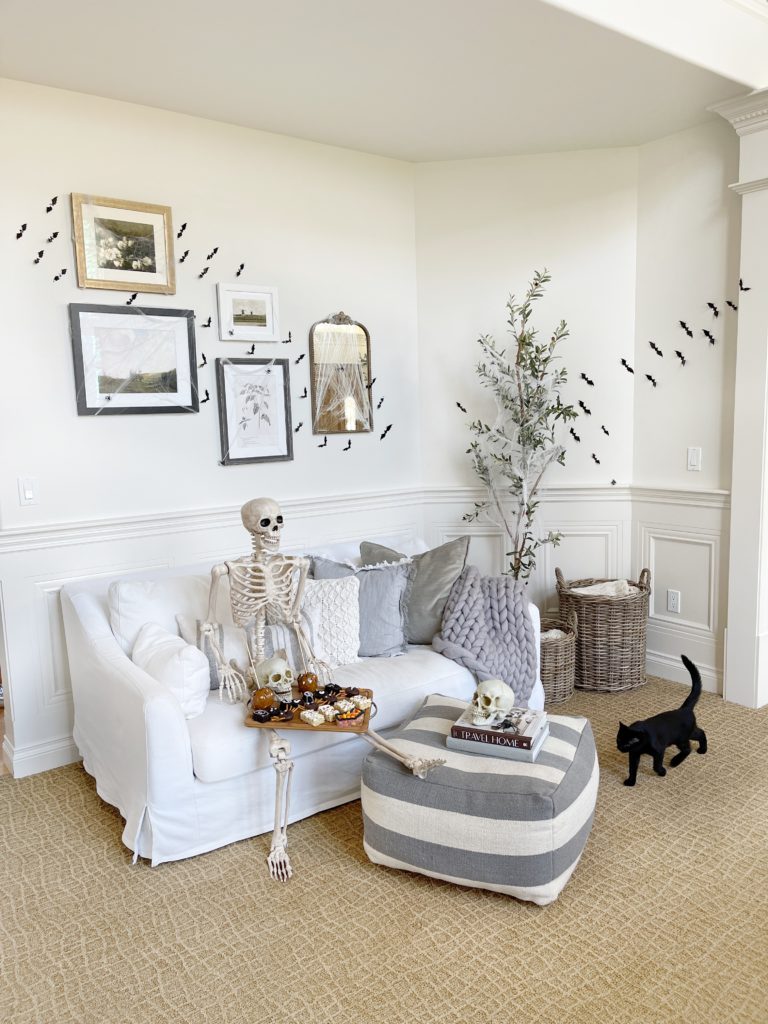 Midnight wanted to join in on the fun, he is the perfect Halloween decor – but really if you wanted to get all the decor in this post including the bats, spider webs, pillows, olive tree from Walmart they are all linked!
TO SHOP THIS SIMPLE CHARCUTERIE BOARD AND DECOR :
Click on the images below :