Painting Birthday Party – At Home
Painting Birthday Party was a success! Today I am sharing all the details, this was the easiest birthday party we have ever done! This was the first party in the new house so it was a special one!
If you are looking for a fun birthday idea a painting birthday party is it! This party was so easy to put together and the best part was the actual party they had an activity to do the whole time!
You can do this as simple as you want, we loved the little easels and it was a perfect party favor!
What we used for the Painting Party :
Invite
Small Easels
Canvas
Paint Brushes
Paint Brush Holder
Mason Jars
Pallet
Watercolor Paints
Aprons
Paint
Cookies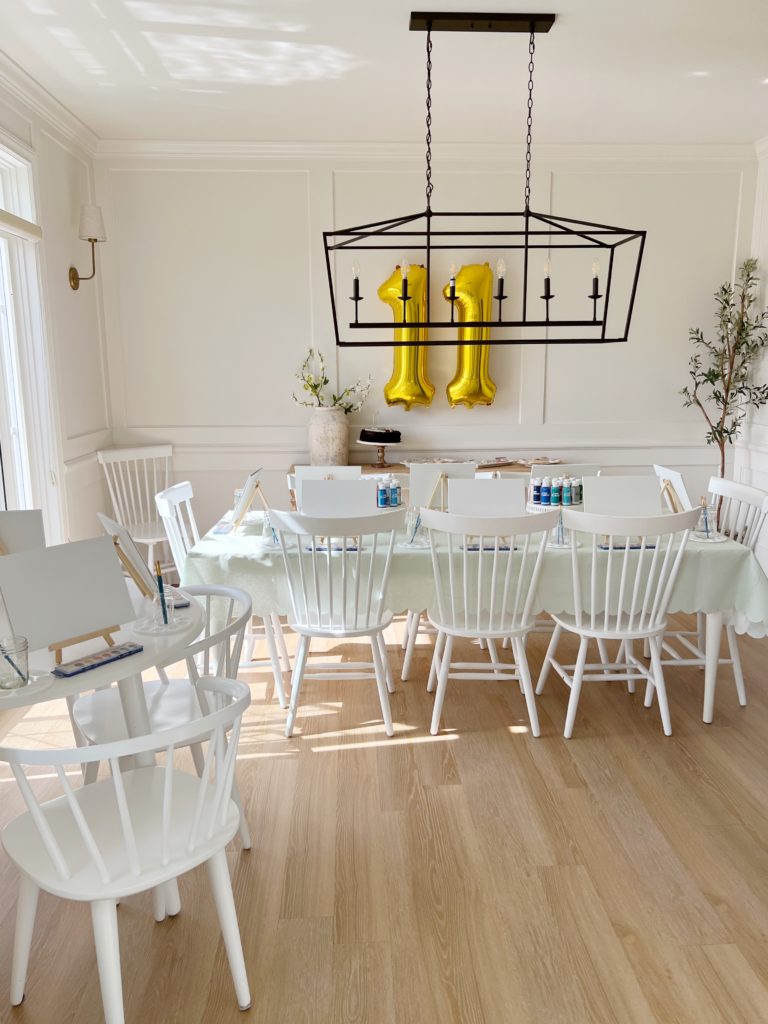 Here is the full set up, perfect for an 11 year old birthday party!
Each girl had their own little set up, and they got to take everything home with them including their paintings!
Here is what inspired the whole party these invites I found on etsy.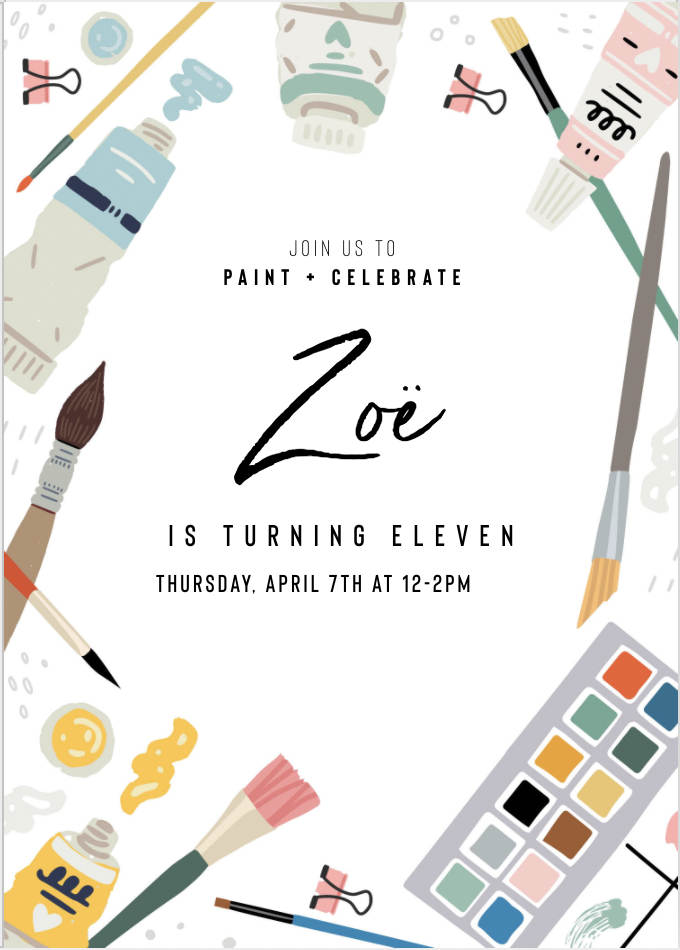 Check out the cookies to match! We got a cake and threw some cookies on it and another easy thing!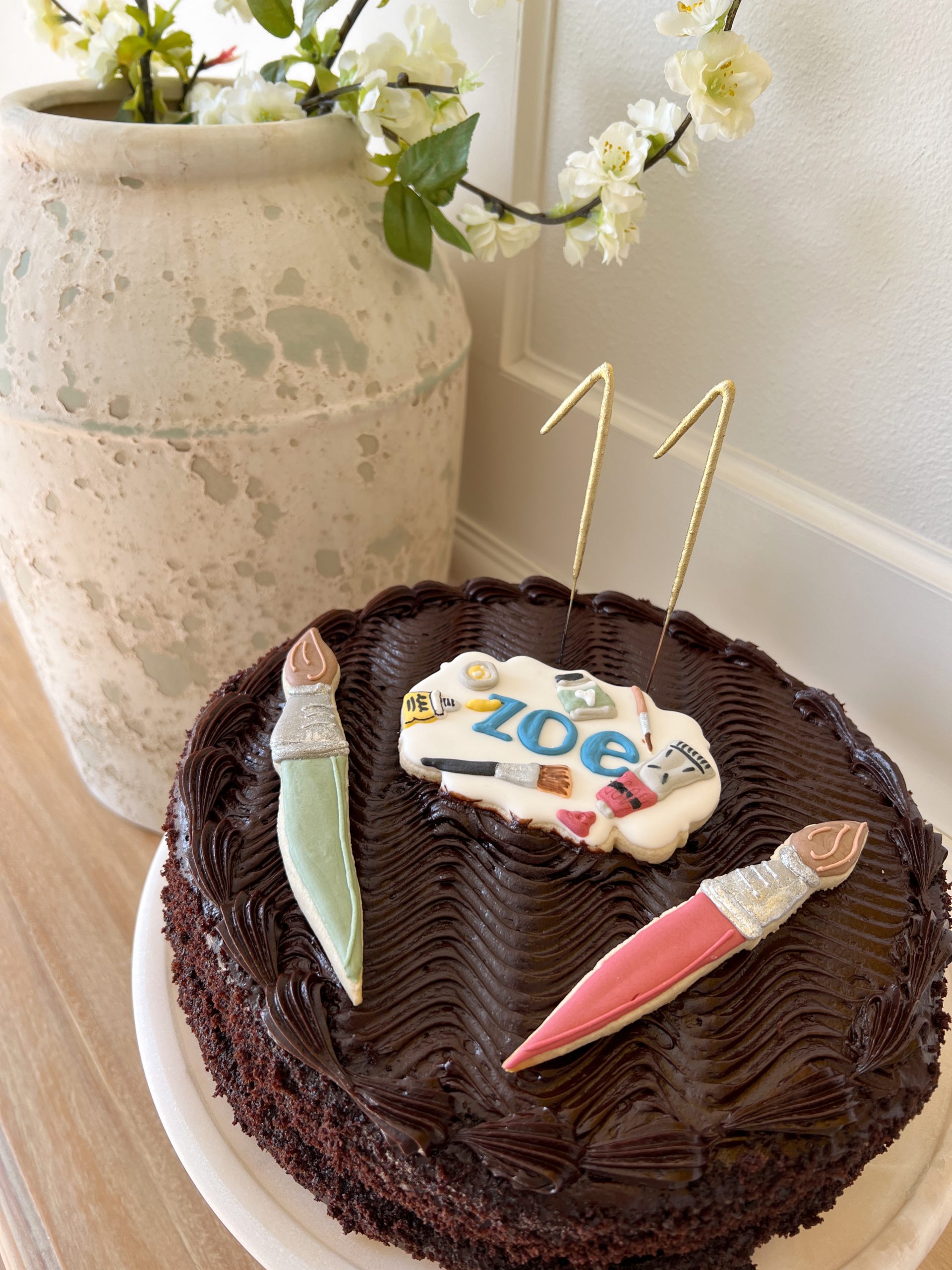 We kept it simple for decor, just adding the number 11 ballons!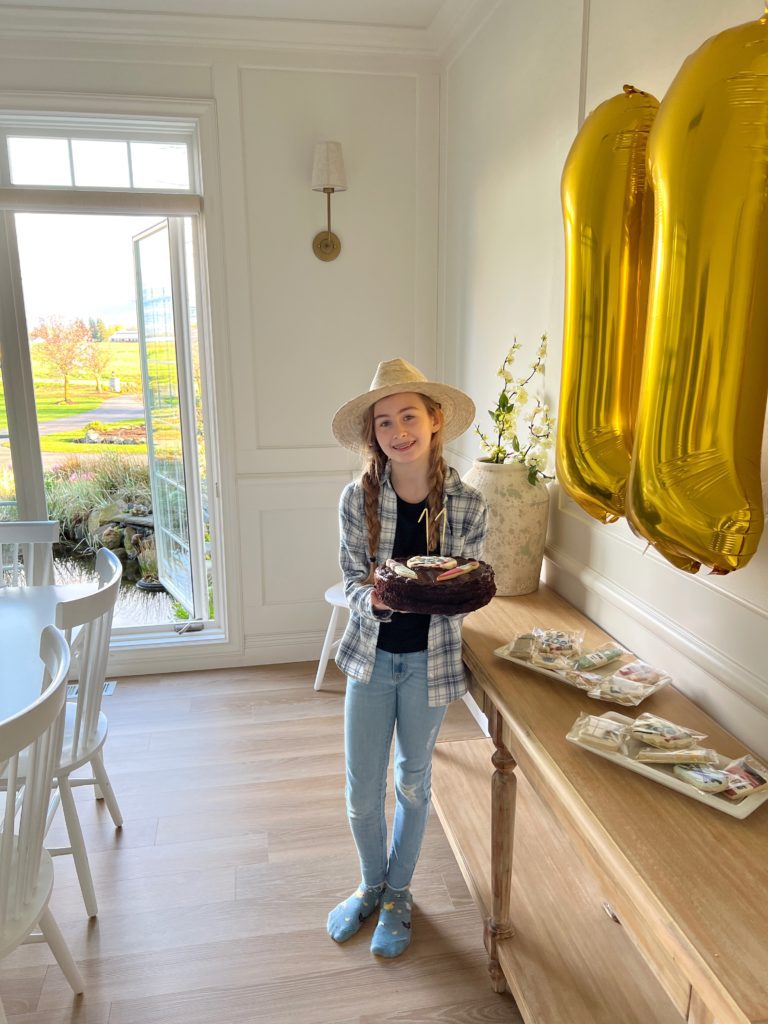 Zoe had the best birthday ever!
What a wonderful party we are so grateful for the friends who came and had fun, its hard moving to a new town and I think its a great start to a new year!
TO SHOP THIS POST TAP THE IMAGES BELOW :