New Years Eve Games & Decor Ideas
New Years Eve Games & Decor Ideas, did I mention a fun charcuterie board too? Keep reading to see all about it and from years past too!
Ok, if you have been following along you might know how much I LOVE New Years Eve! I am not sure if its because I know its a fresh start or just because we just have so much fun hosting! I love that in our family it is my holiday we host, well along with Easter too… but we will save that for another day!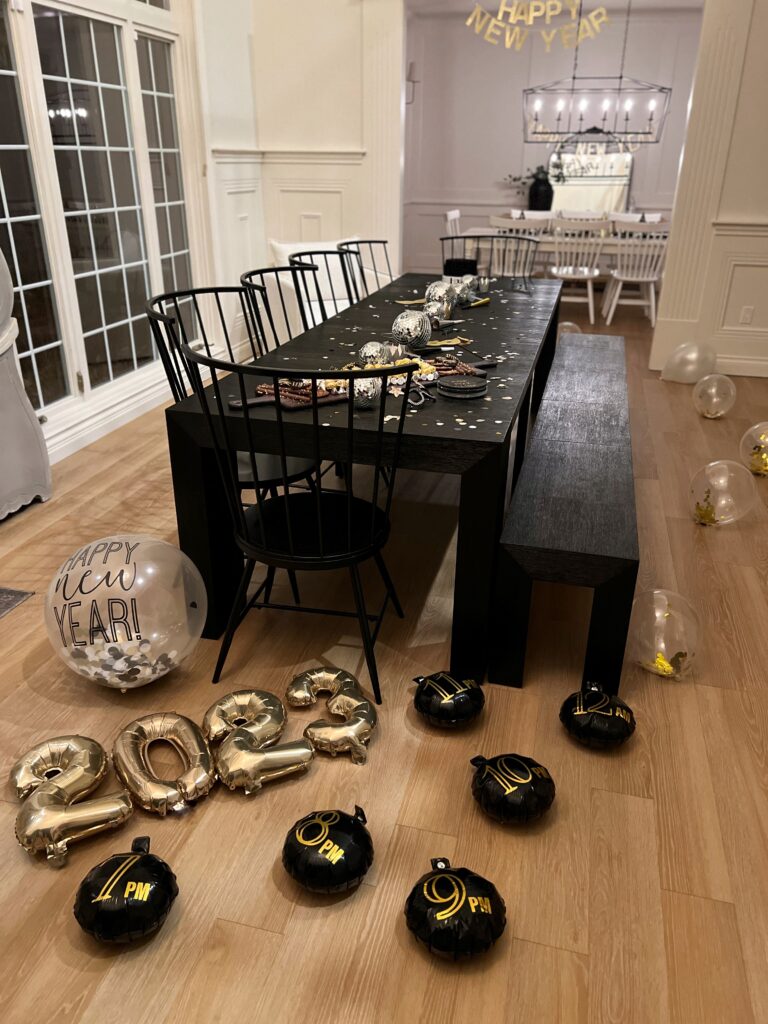 Here is a peek at some fun decor, but the best part isn't that its all the games we play and this table was so perfect for it!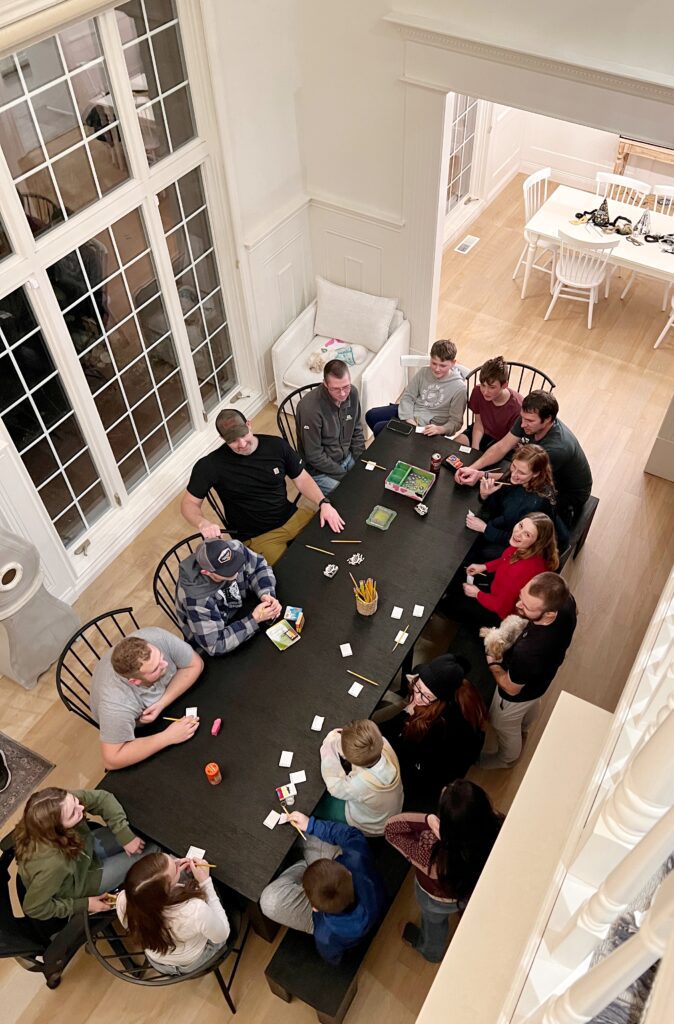 See what I mean about this table! PS this transformer table is amazing and I have a code for $100 off and it can be stacked for any purchase over $999 on their site!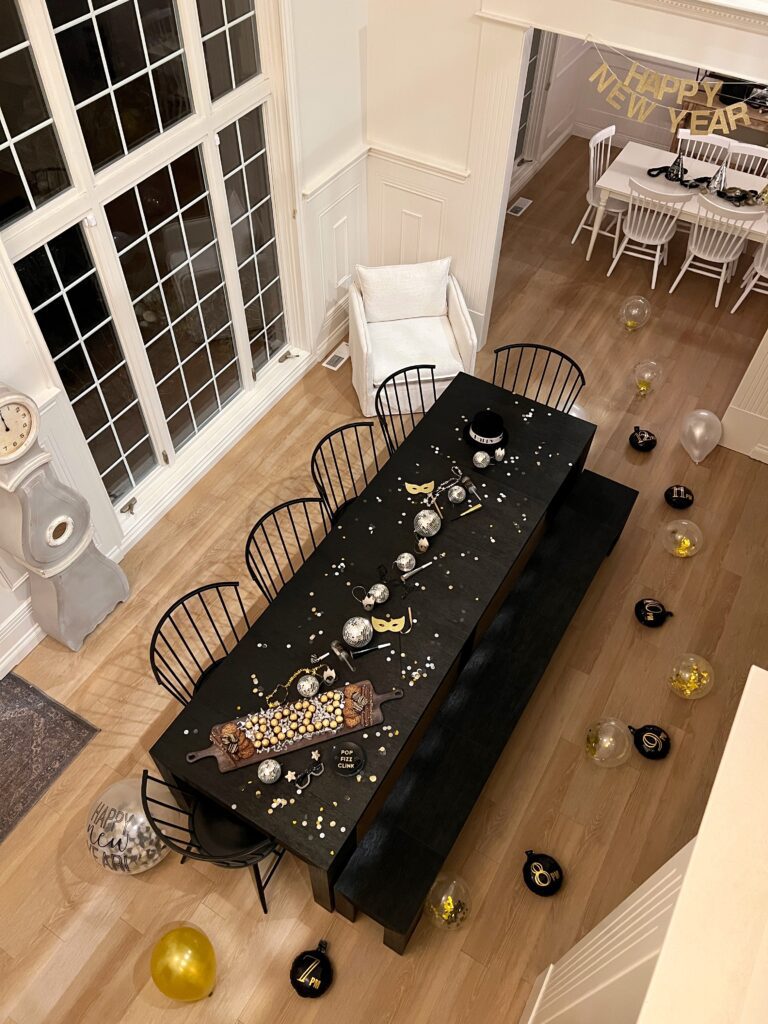 Now back to the pretty, and let's talk about this New Year's Eve Charcuterie Board! Gold and Silver Hershey kisses and Ferrero Rocher just shaped in the year! I went with gold, silver, and black for the theme but I think that is every year here!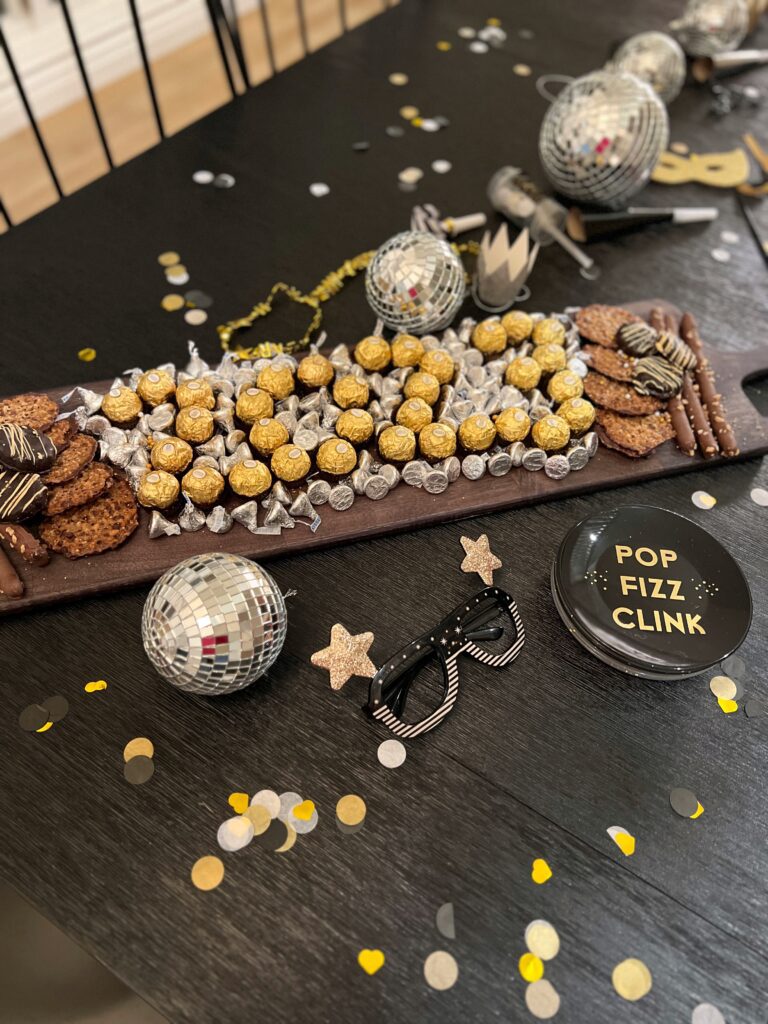 Add a little confetti, Disco balls, and balloons and you are ready to party!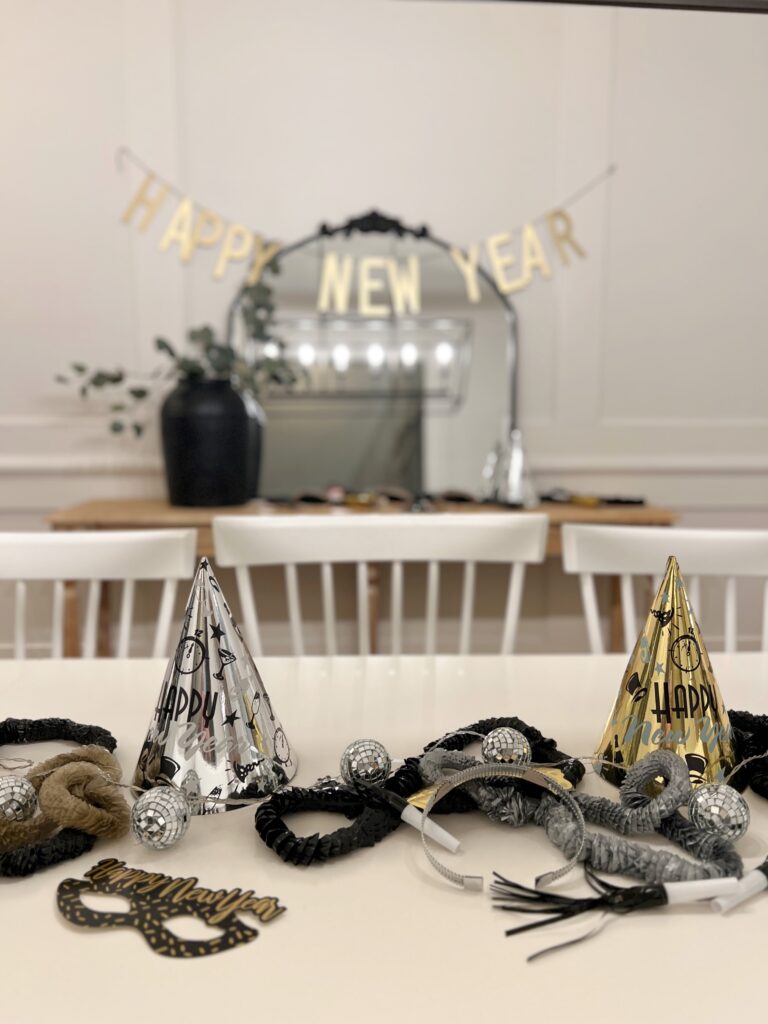 New Years Eve Party TIP :
Something I have learned through the years is to buy New Years Eve decor without the year on it – maybe add something thats disposable or that you can't reuse! You will see most of the items I use, its year after year and fits in one little tote!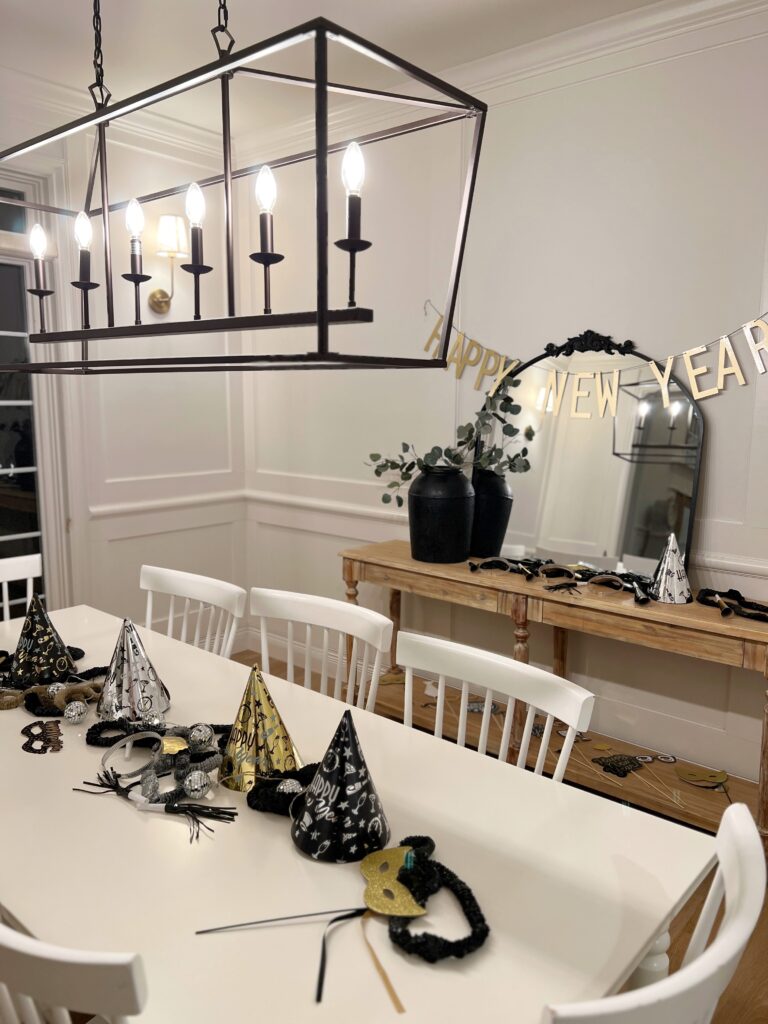 Something fun for parties, is to have your decor be something people can wear! That is what I did here, then you can use the table after!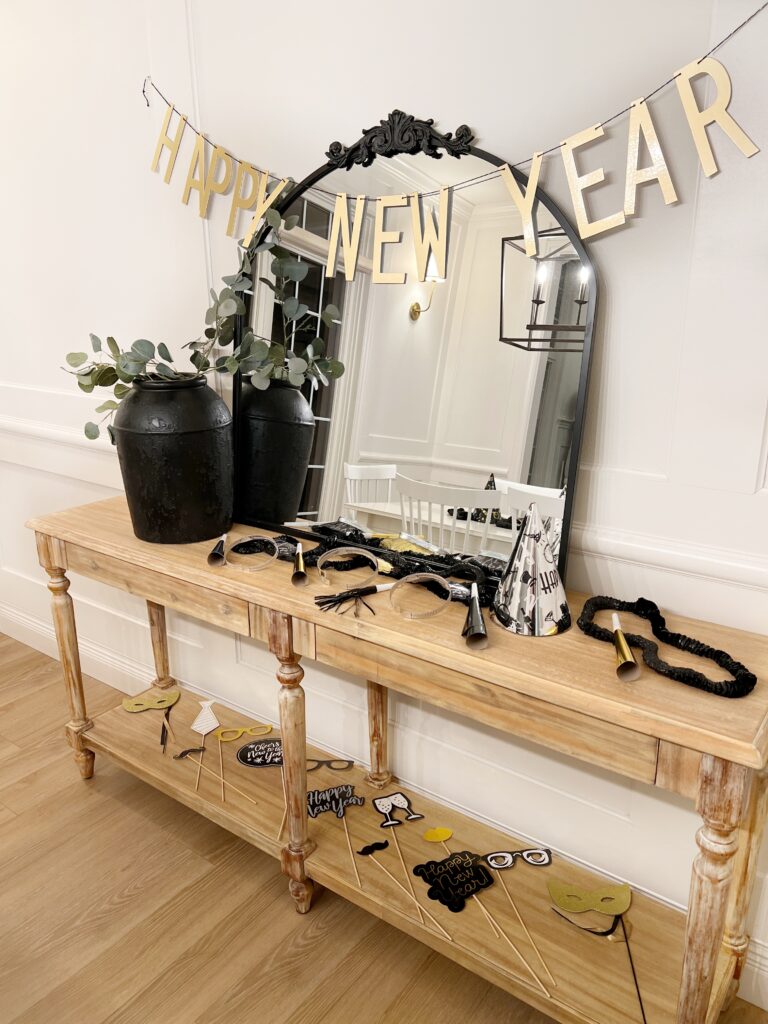 Fun photo props are always fun – just make sure to use them…. I forgot this year!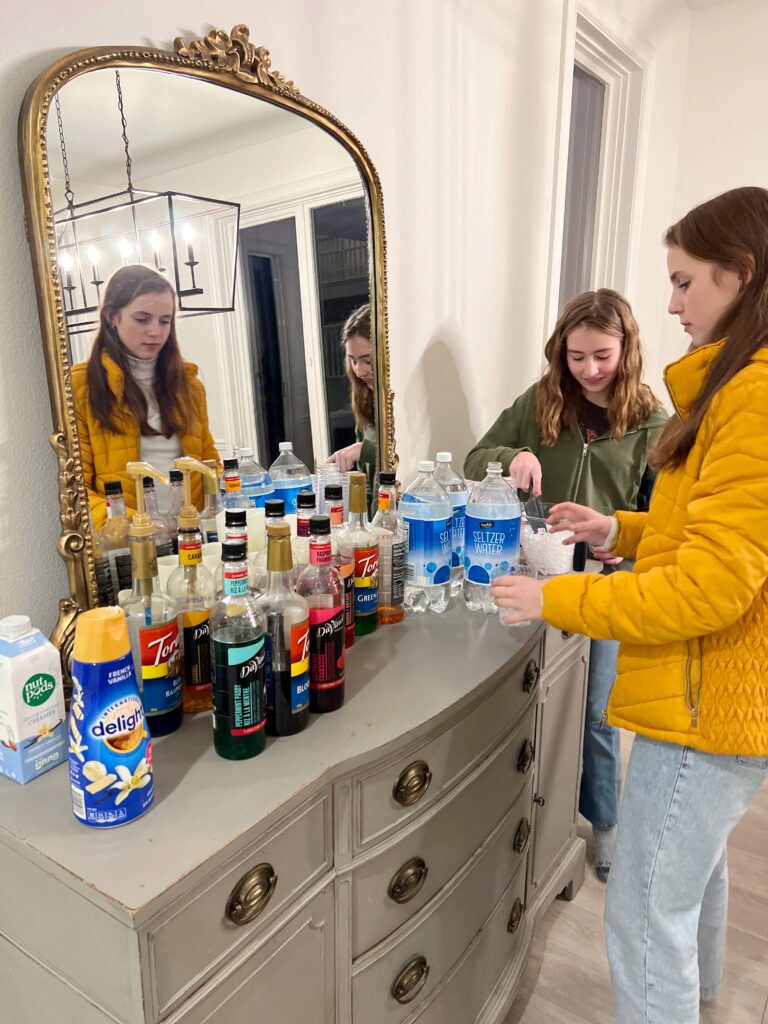 We had fun making Italian Sodas – that will now for sure be added onto our traditions!
Now for the saran wrap game! This is a hit, I know not always the most earth conscious but I do make sure to reuse and recycle and not waste as much as I can. You can see the directions for the game from our last New Year's Eve. This year I was so excited I ordered so many prizes, but our mail was having issues and it took a month to get. I am glad our family showed up and brought some fun extra prizes! You can see everything I ordered on Amazon.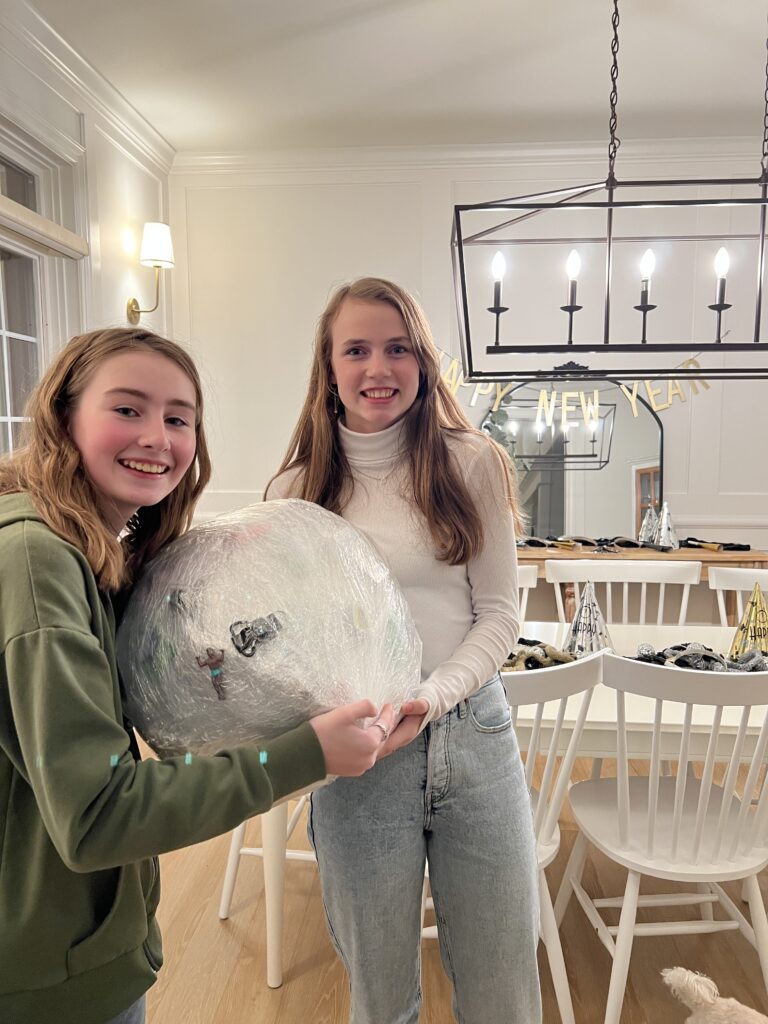 This saran wrap ball weighed over 15lbs!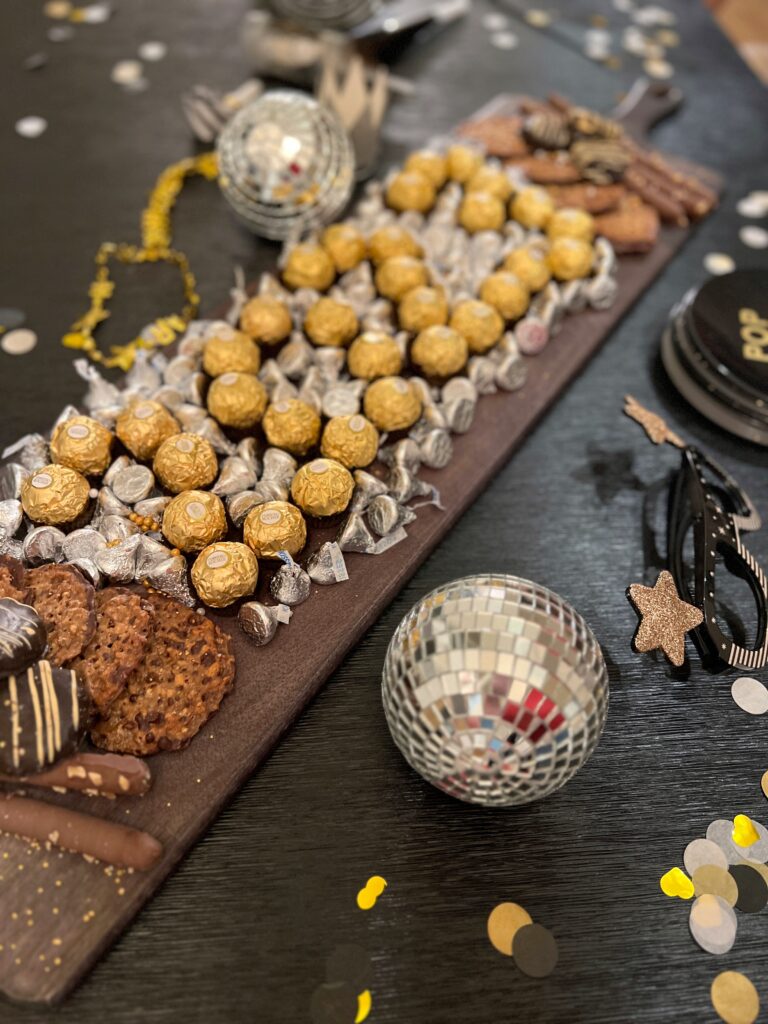 I hope you enjoyed this post and got some inspiration too! Don't worry there is more below :
More New Year's Eve Ideas