Spring is in the Air – Spring Home Tour
Spring is in full force over here – April showers can commence. I am really hoping for lots of May flowers with all the rain we have had.
Spring is one of my favorite times to decorate and I hope you enjoy this inspiration.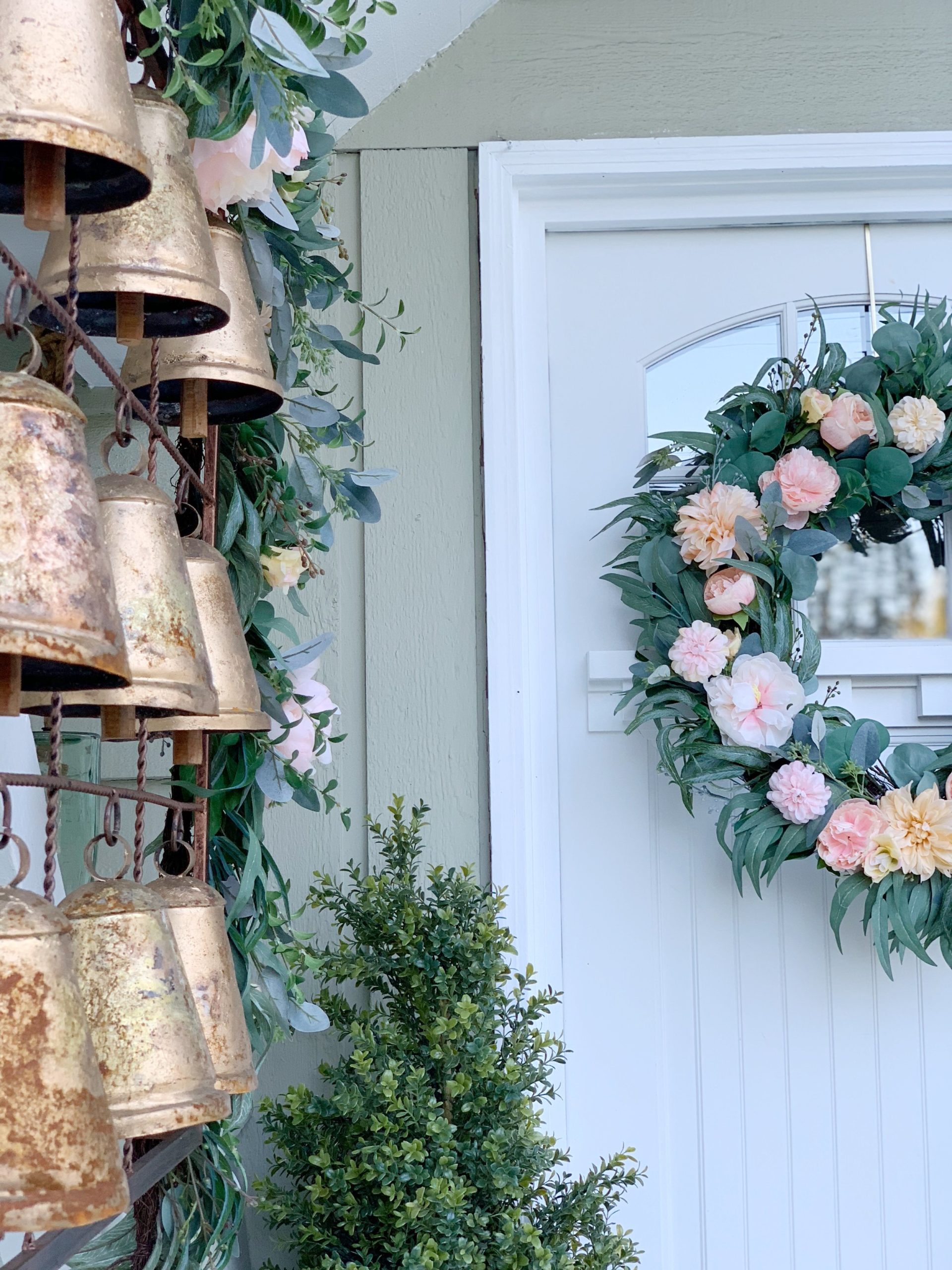 Welcome to my home, lets start with my front door and where you will be greeted.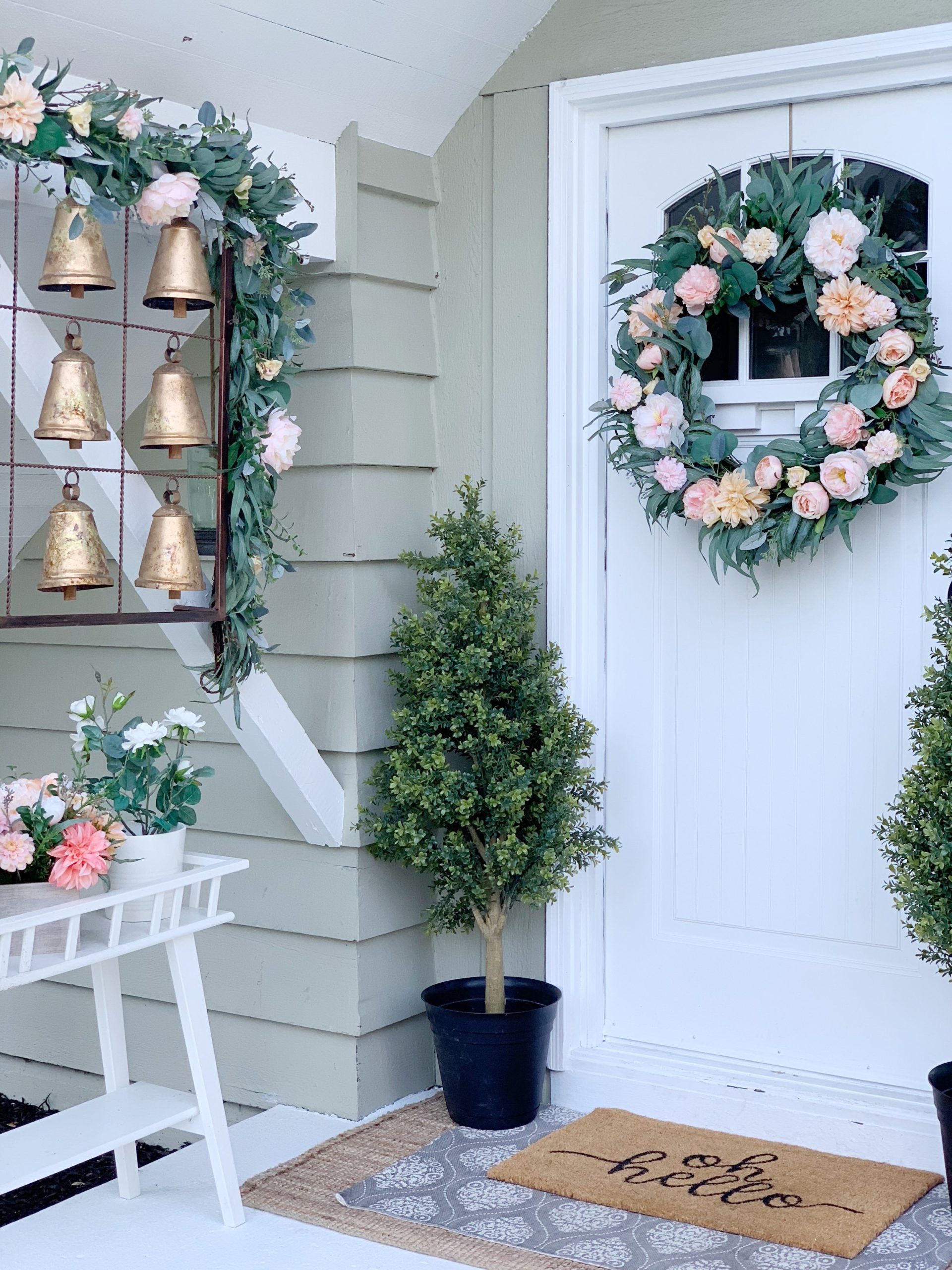 I just love this oversized wreath from Balsam Hill, the colors just remind me of spring.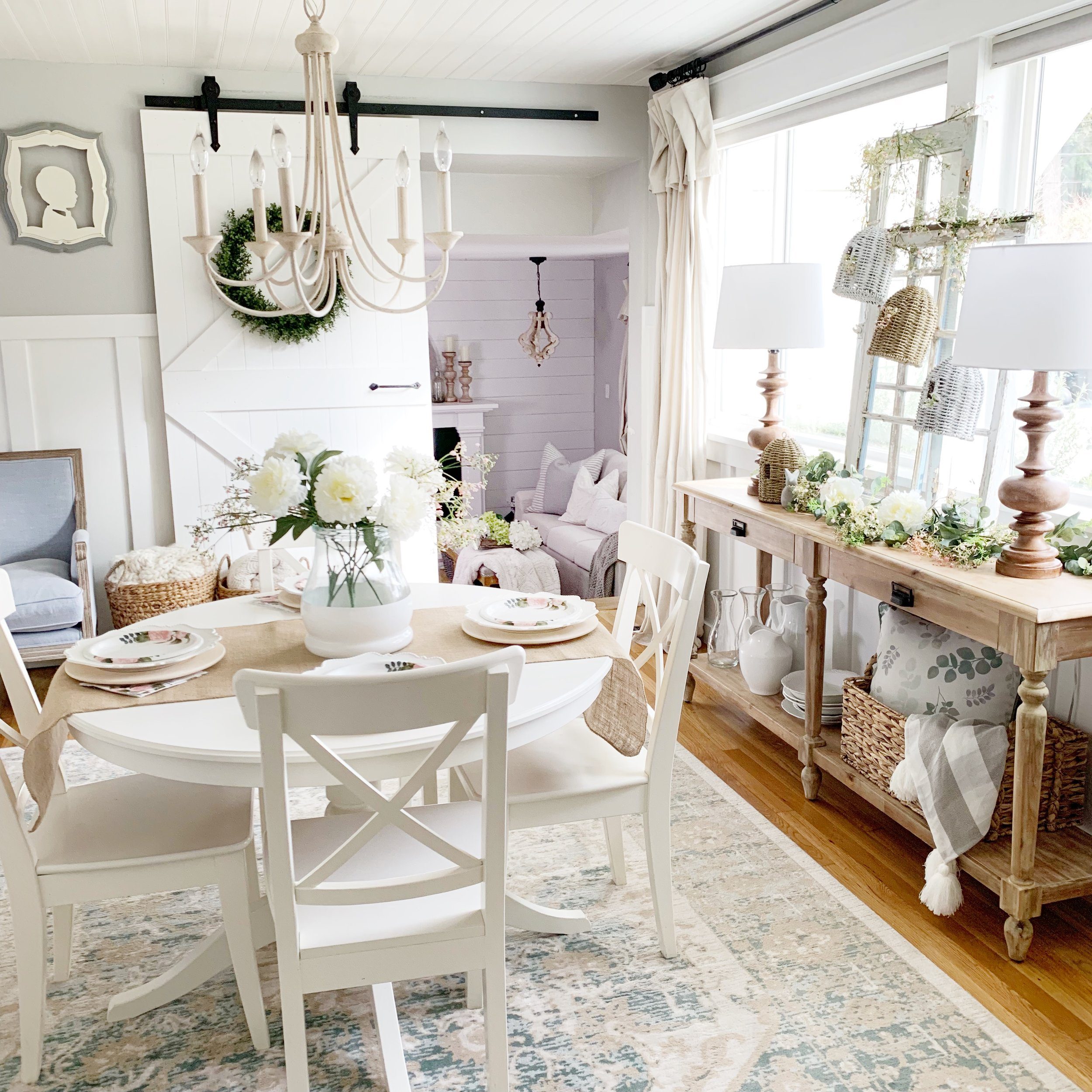 I did a fun post with JOANN and shared this view. I was going for a costal cottage style, it was all inspired by the DIY vase I made.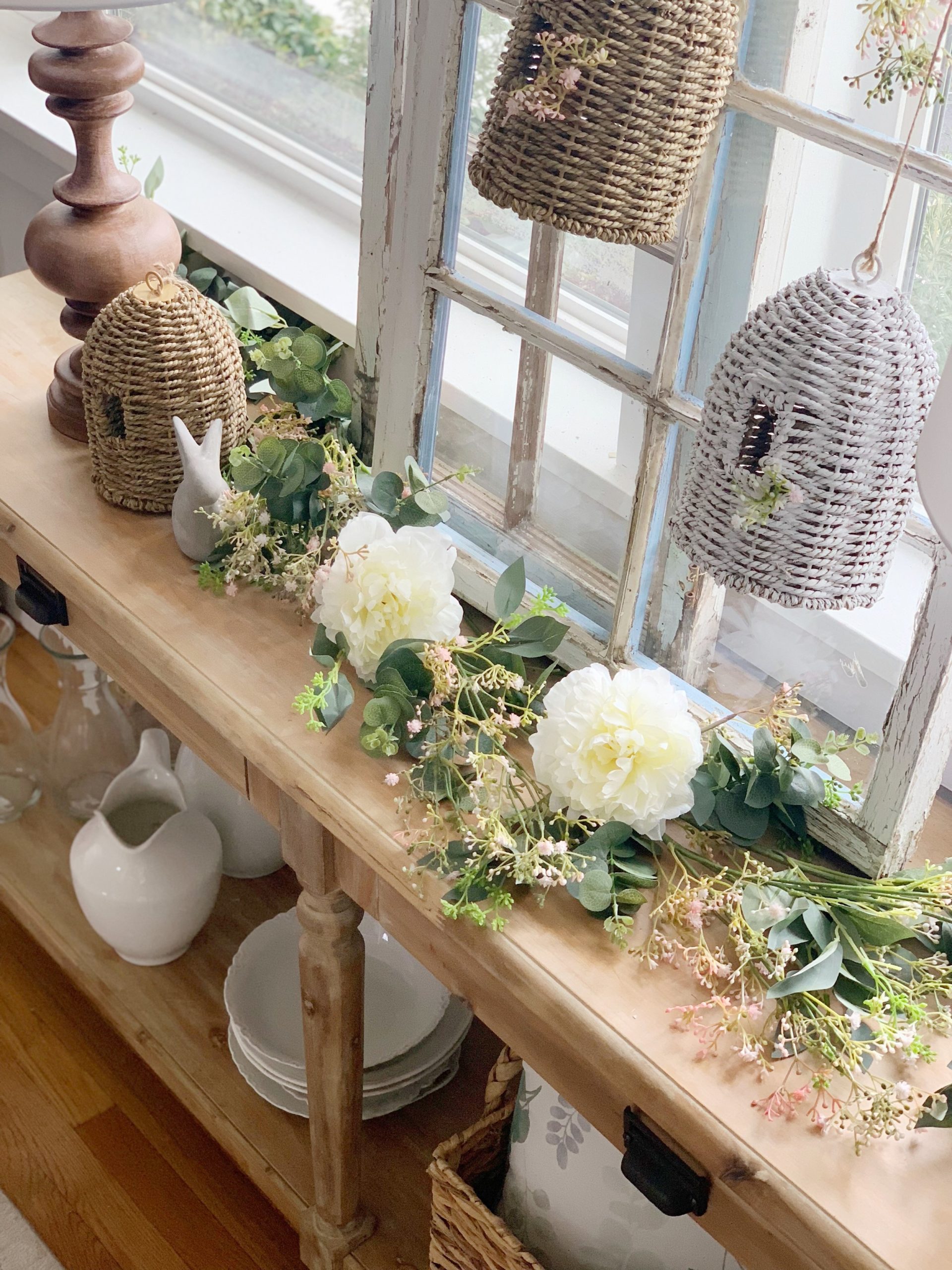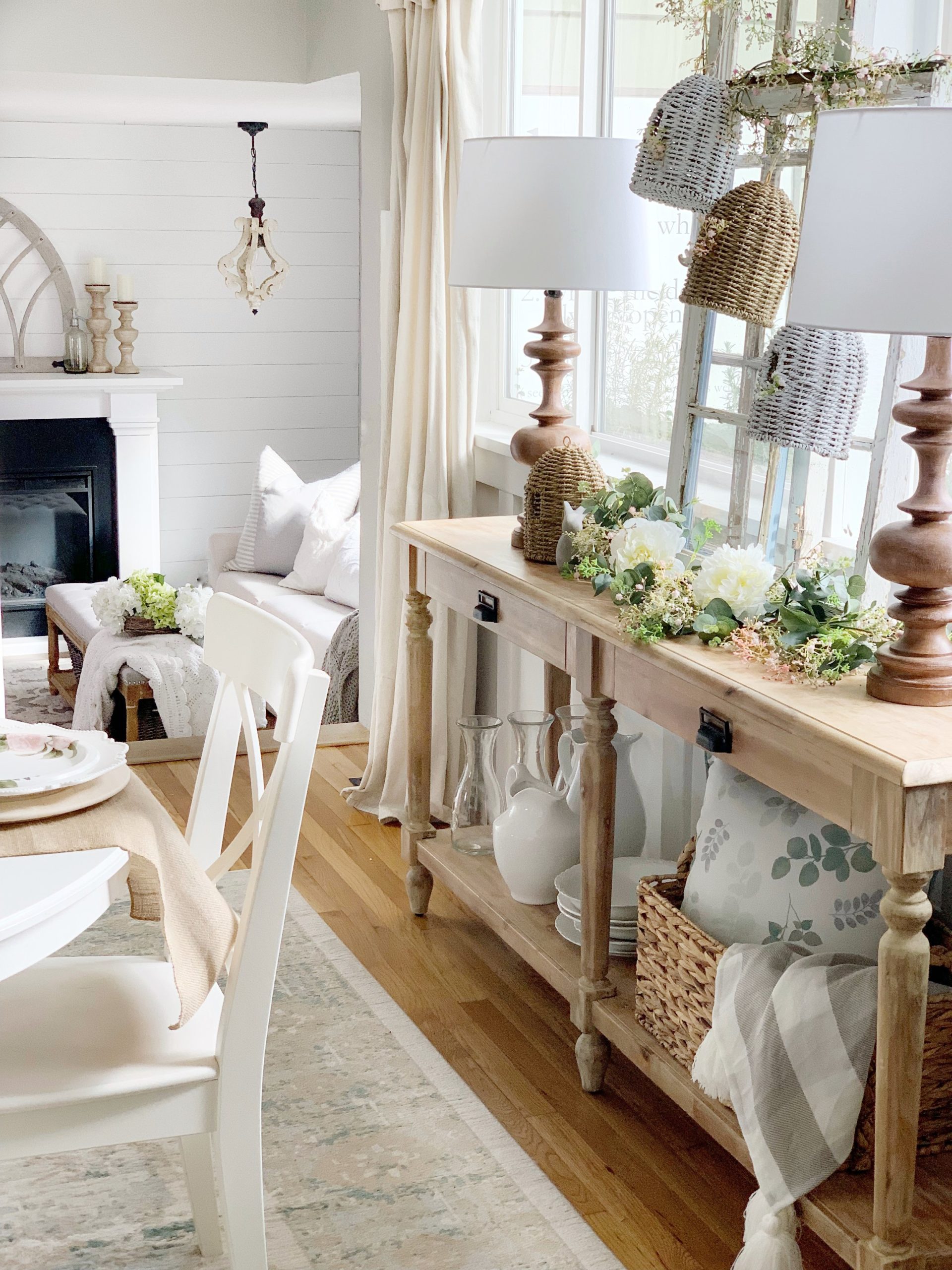 Ever since I was little I have always loved everything Bees, and these Bee Hive bird houses are so me.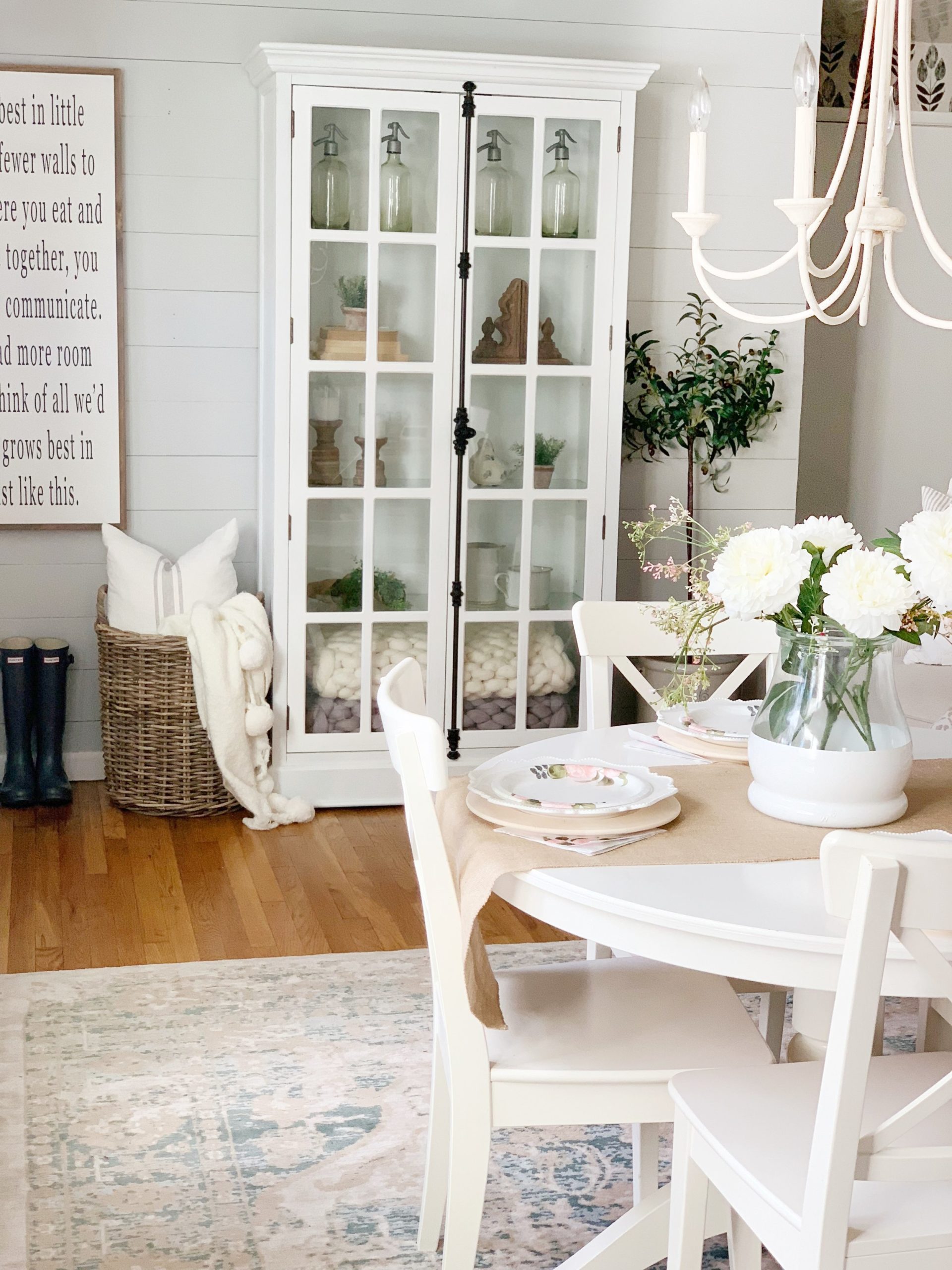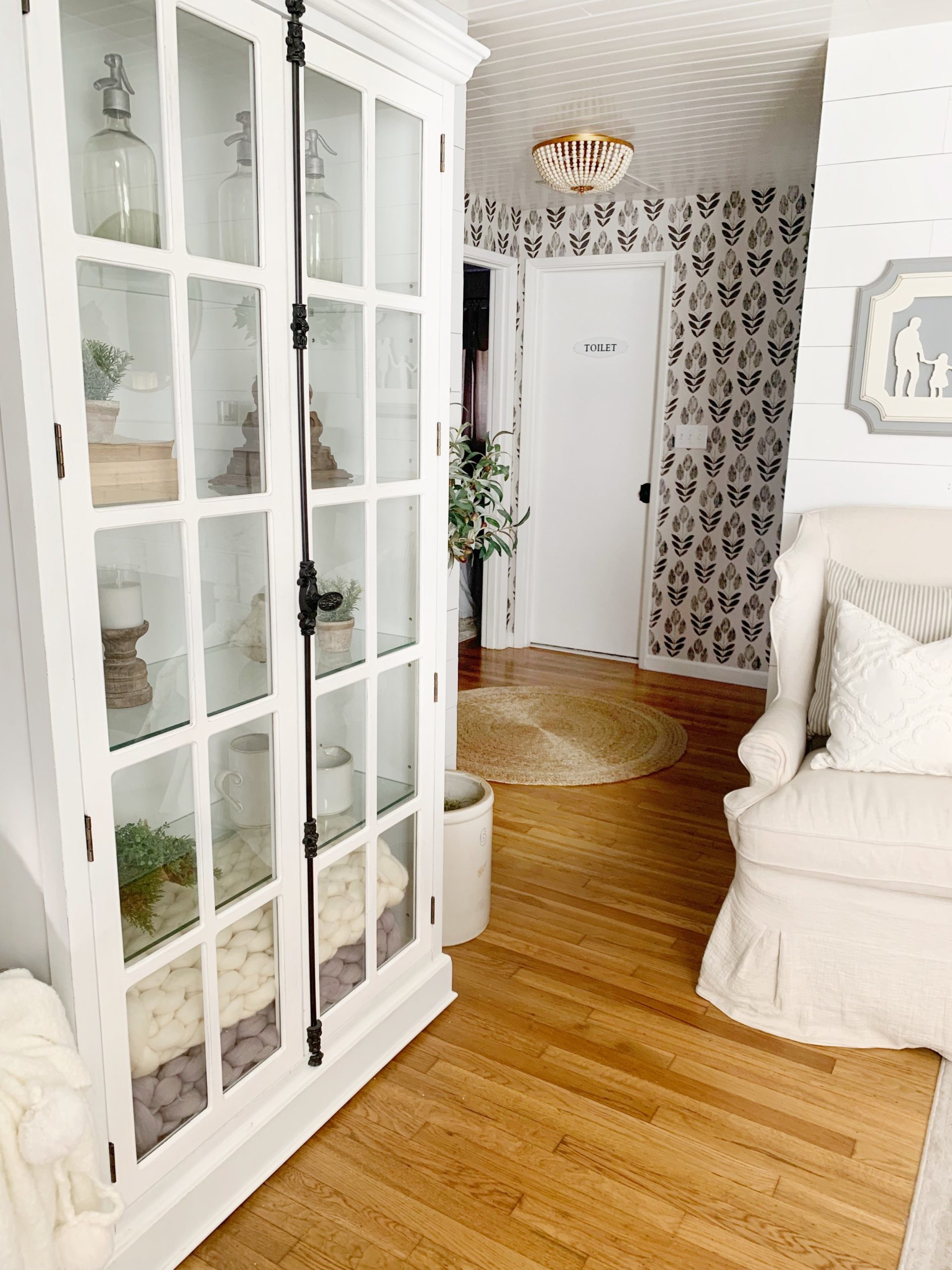 This cabinet fills the space so perfectly and I love being able to put my favorite finds in it!
These hunter boots are so fitting for our weather, and the tulip wallpaper just gets me!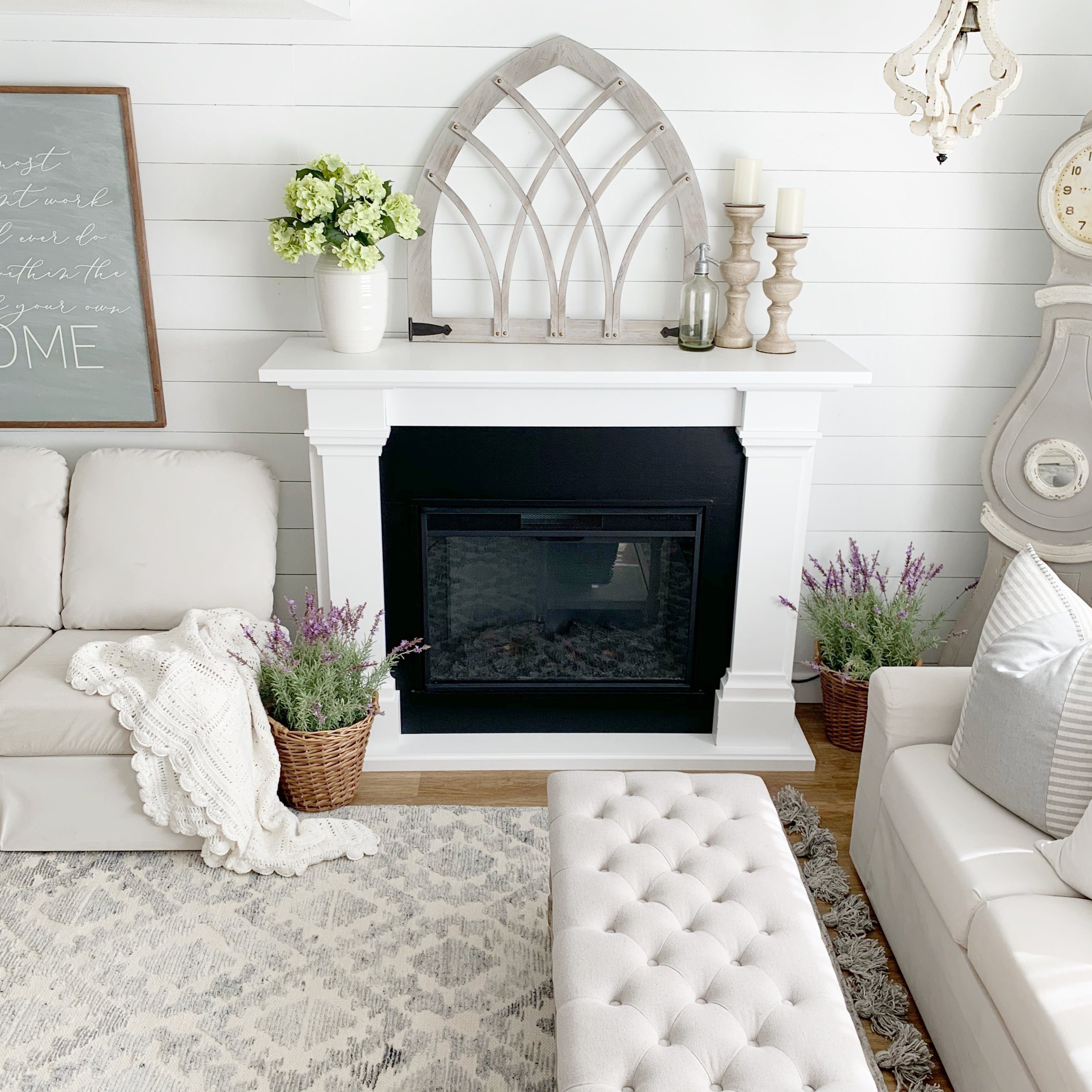 We just redid our family room with Bed Bath & Beyond and I still pinch myself each time I come down here. I love faux flowers, and this lavender and hydrangeas are even more gorgeous in person!
I cant tell you which piece I love more in this space, but the Mora clock certainly is a favorite I may have ordered a second!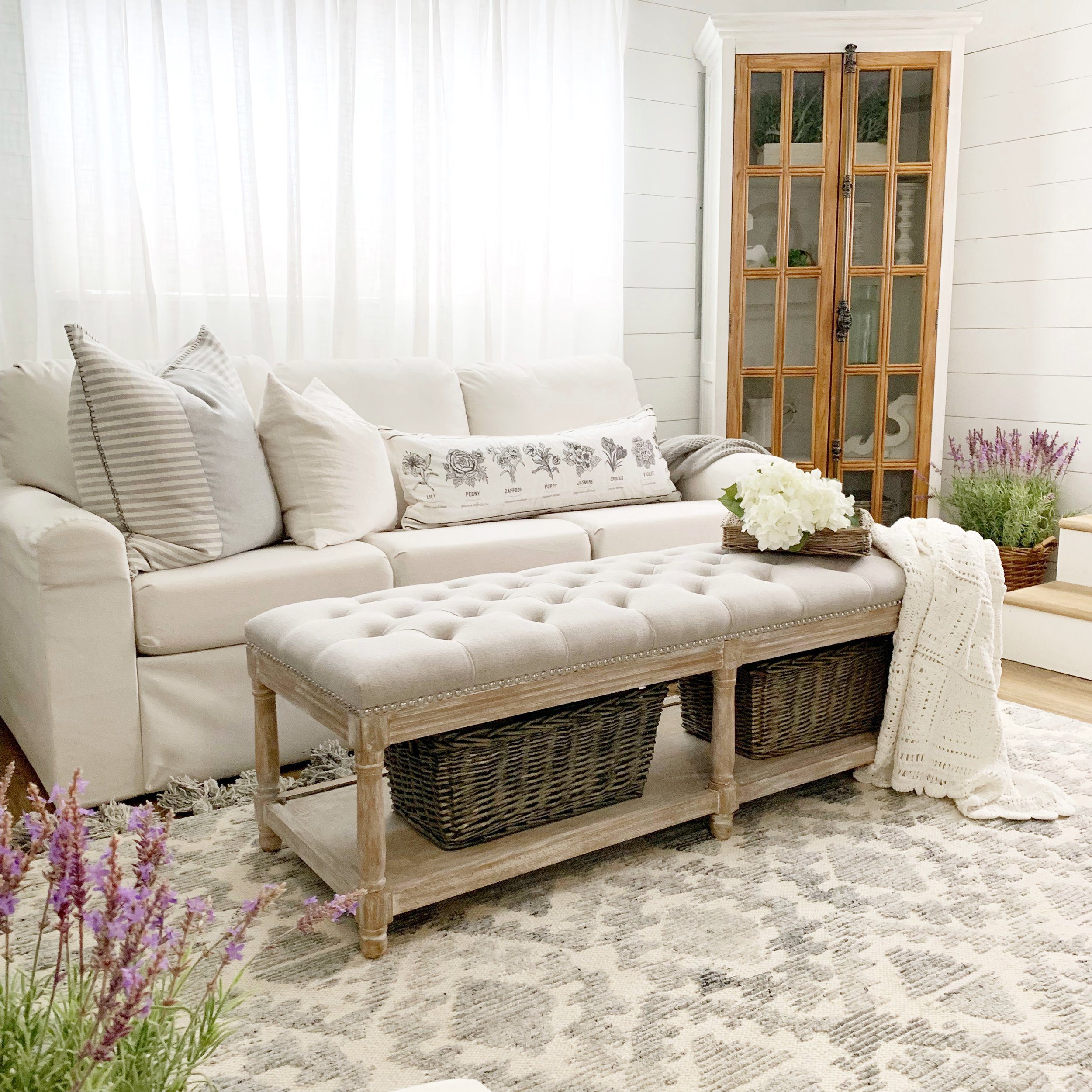 Isnt the faux lavender popping out seem so realistic? Over here you can see my cozy space, the bench makes the sofa so much more comfortable even though the kids love to lie across the bench.
Miss Daisy just hoped in this basket, honestly she loves to just sneak in there and curl up!
We have been doing constant projects around here, and this wall we just added there used to be a door! I love that this is now a space that we all can love and enjoy.
I just did a little refresh on our mudroom, and this calendar is a favorite of mine! If you missed how we made the mudroom bench just go to this blogpost.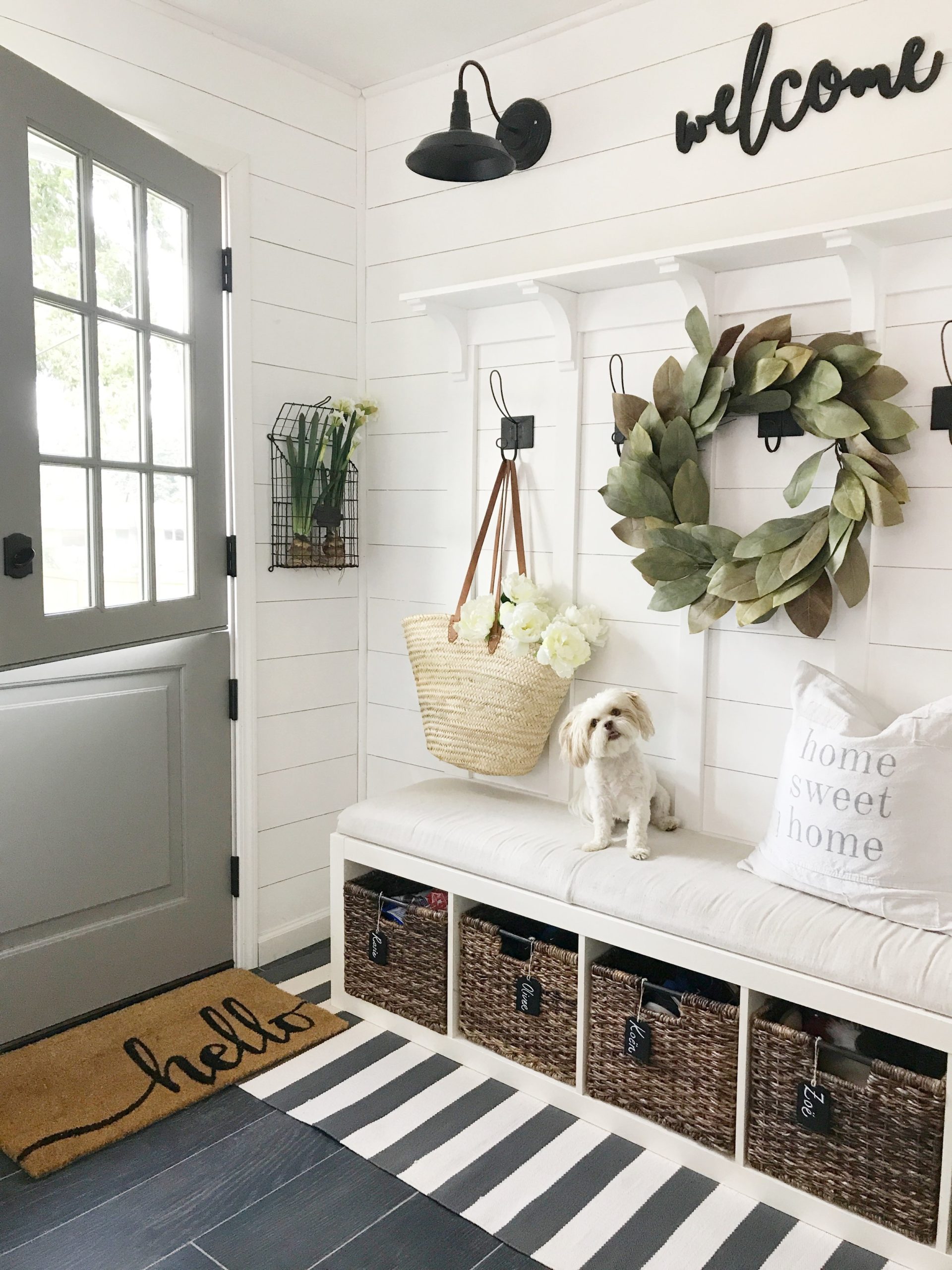 Rosies little head tilt just kills me, she is the best poser!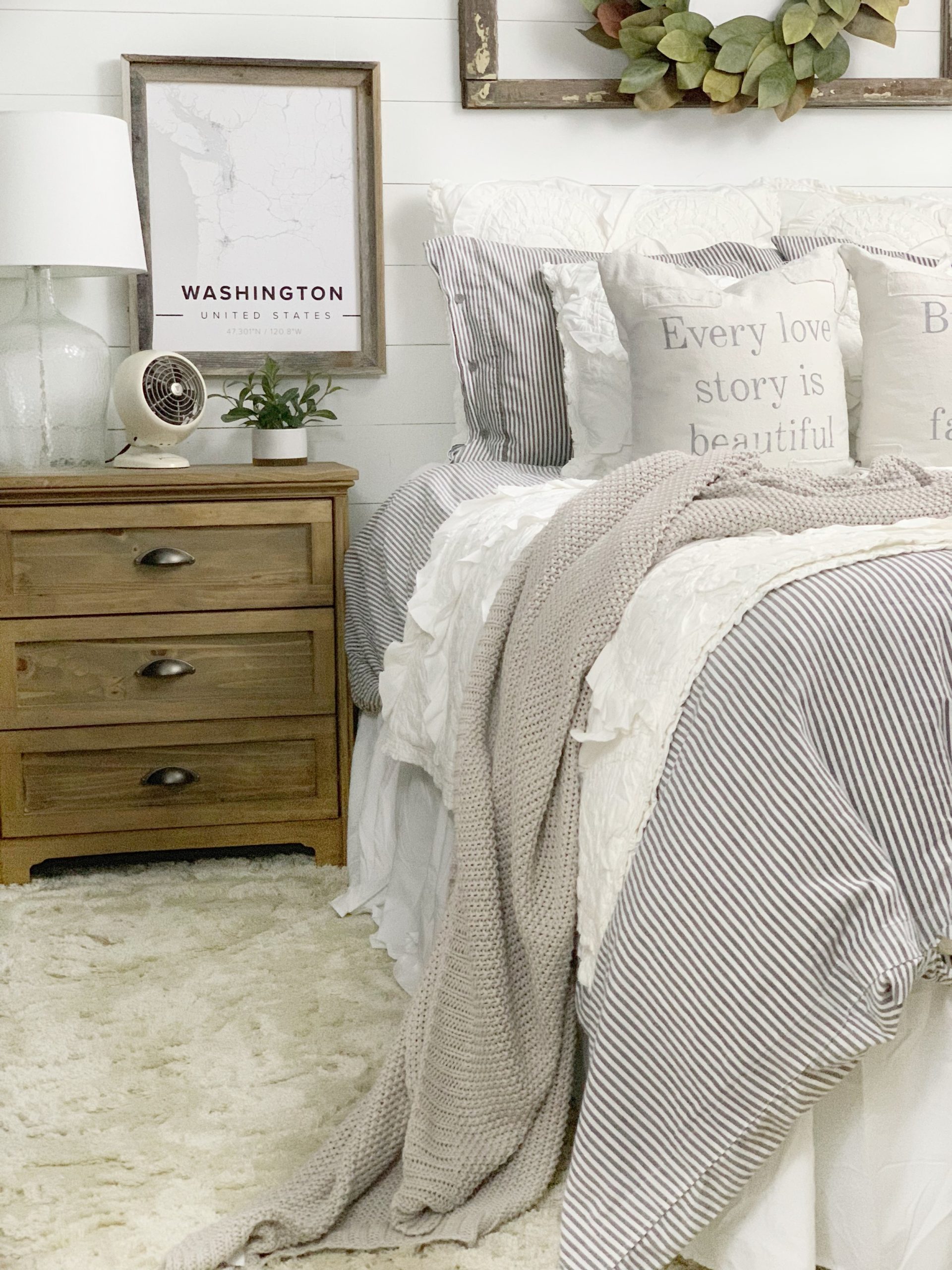 My cozy room, literally its so cozy an 8×10 rug barely fits in!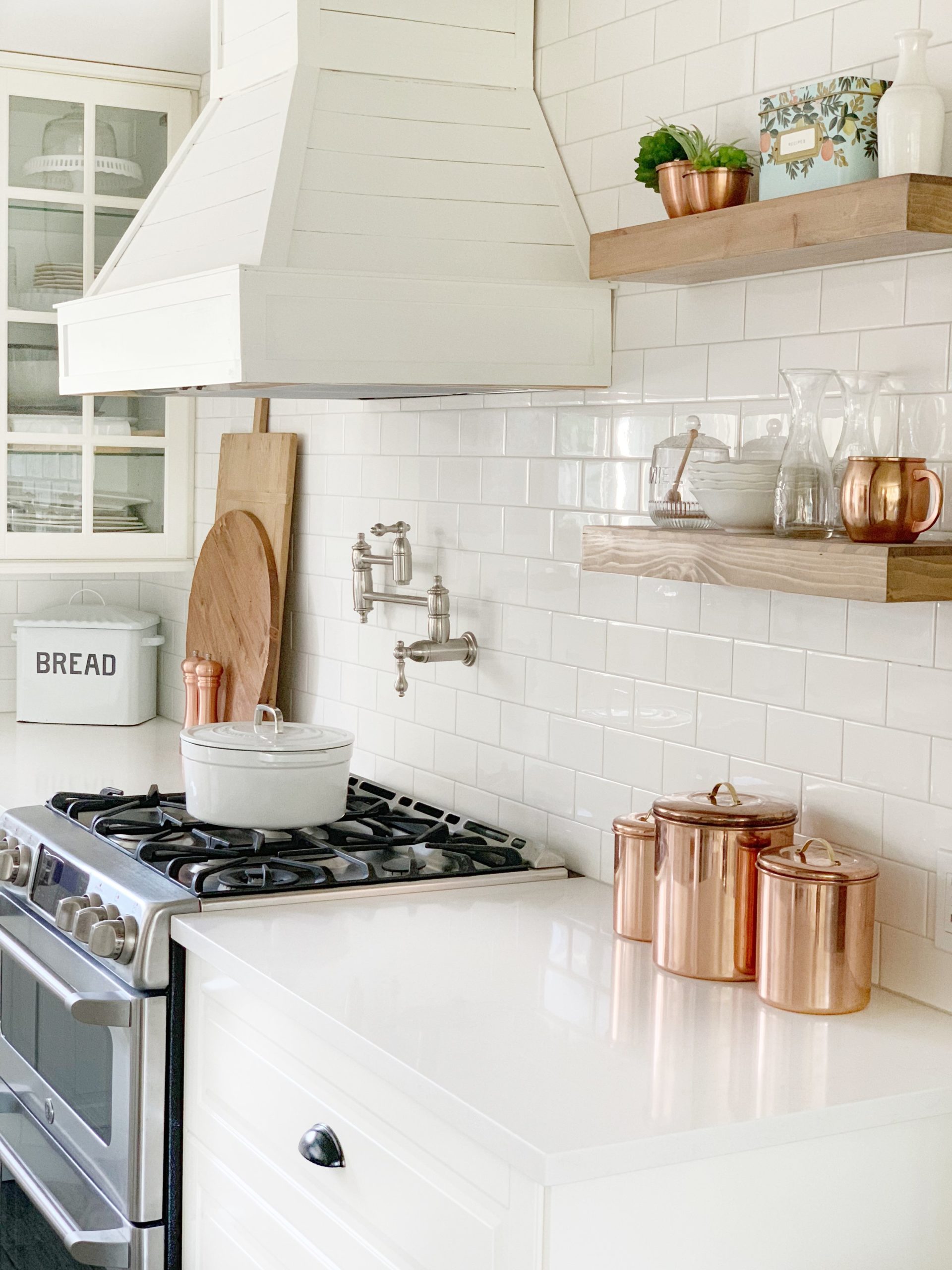 If you havent been able to tell, I LOVE mixing metals! Copper I just adore and add it as much as I can, the warmth of it just makes me so happy!
These barstools from Serena and Lily are a favorite of mine! I love how clean and classic they are, and I should stay sturdy! This sign from my friend Whitney Oh Sweet Skye means so much to me.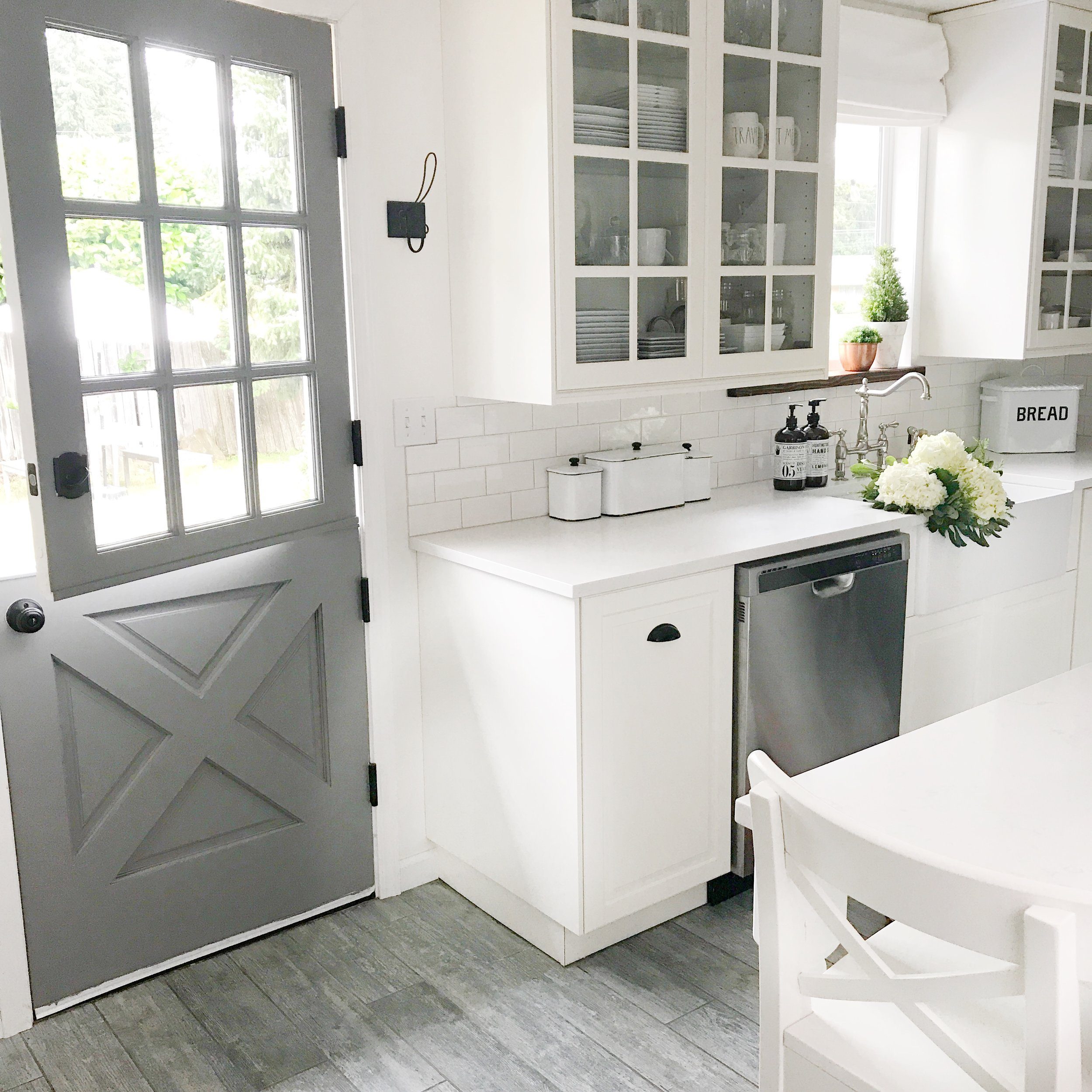 Our dutch door, this was the first thing I knew I wanted when doing our remodel, and it still continues to be a favorite!
My sweet Ollie, dont worry he isnt choking her – they have a love, hate, love, love relationship.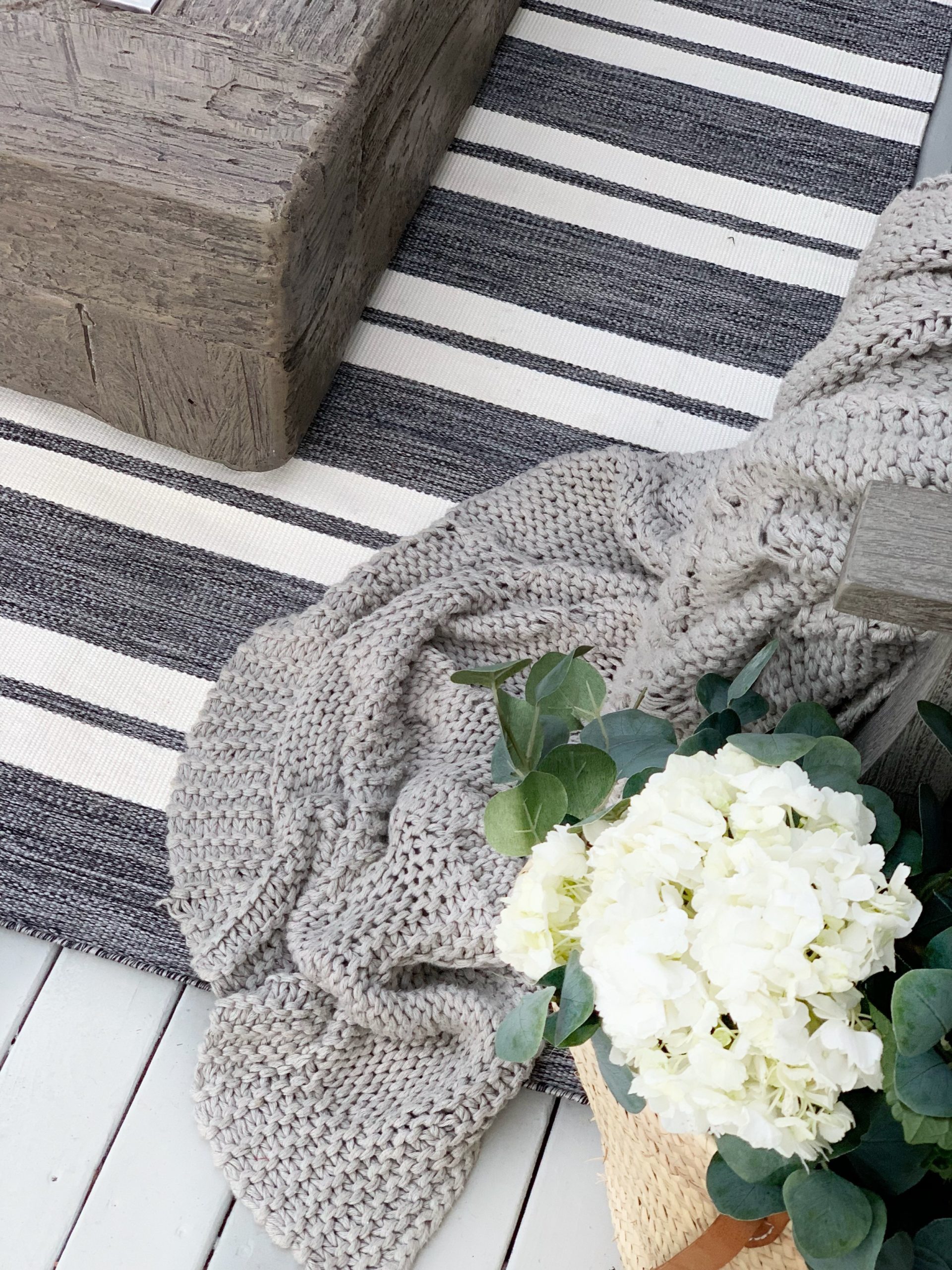 Now we have moved onto the back deck! We are ready for spring, even if this view maybe covered in mud at the moment.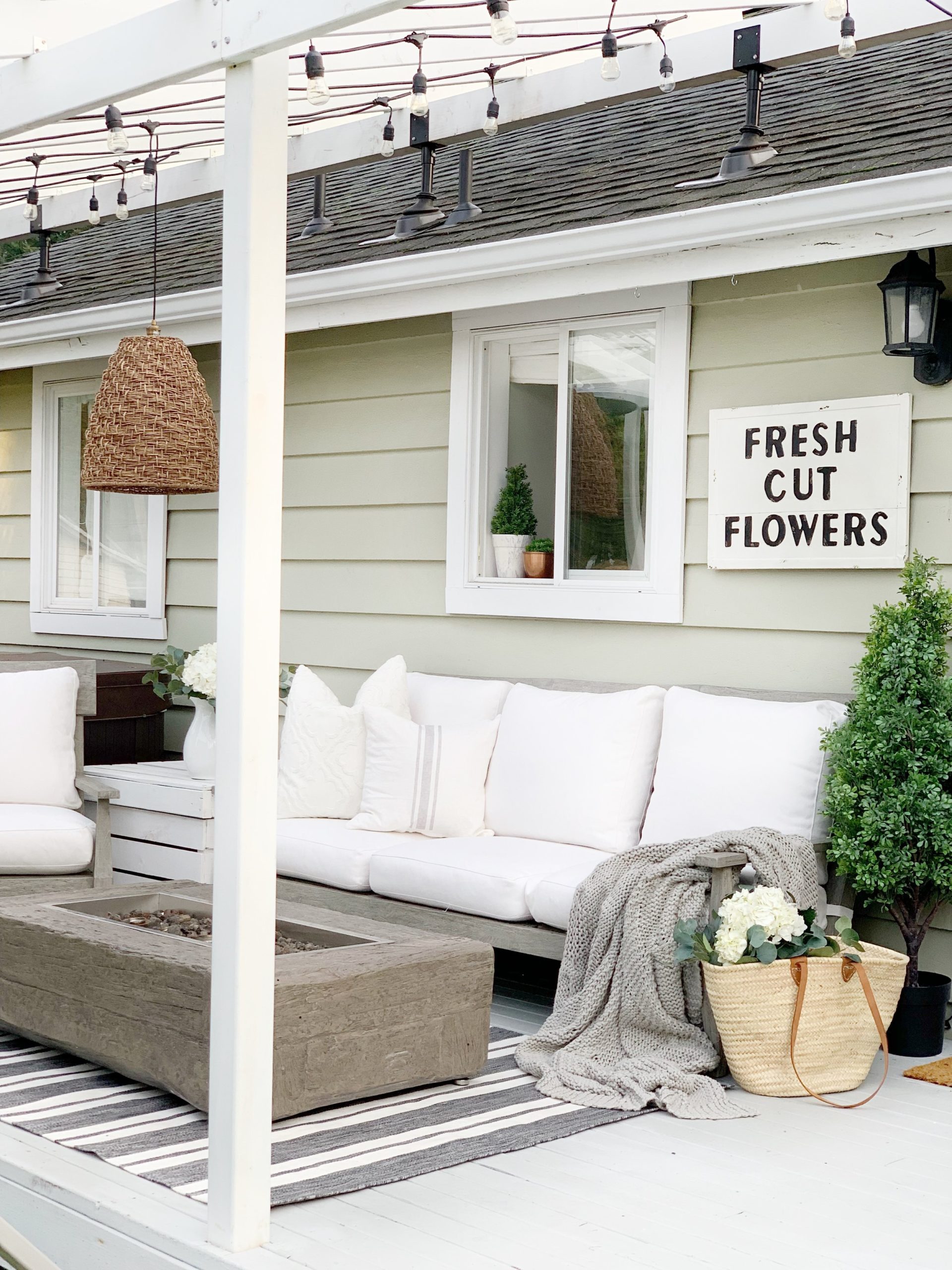 Building our covered pergola last year was the best investment ever, it still gets damp out here but it still stays pretty dry.
This is one of my favorite views!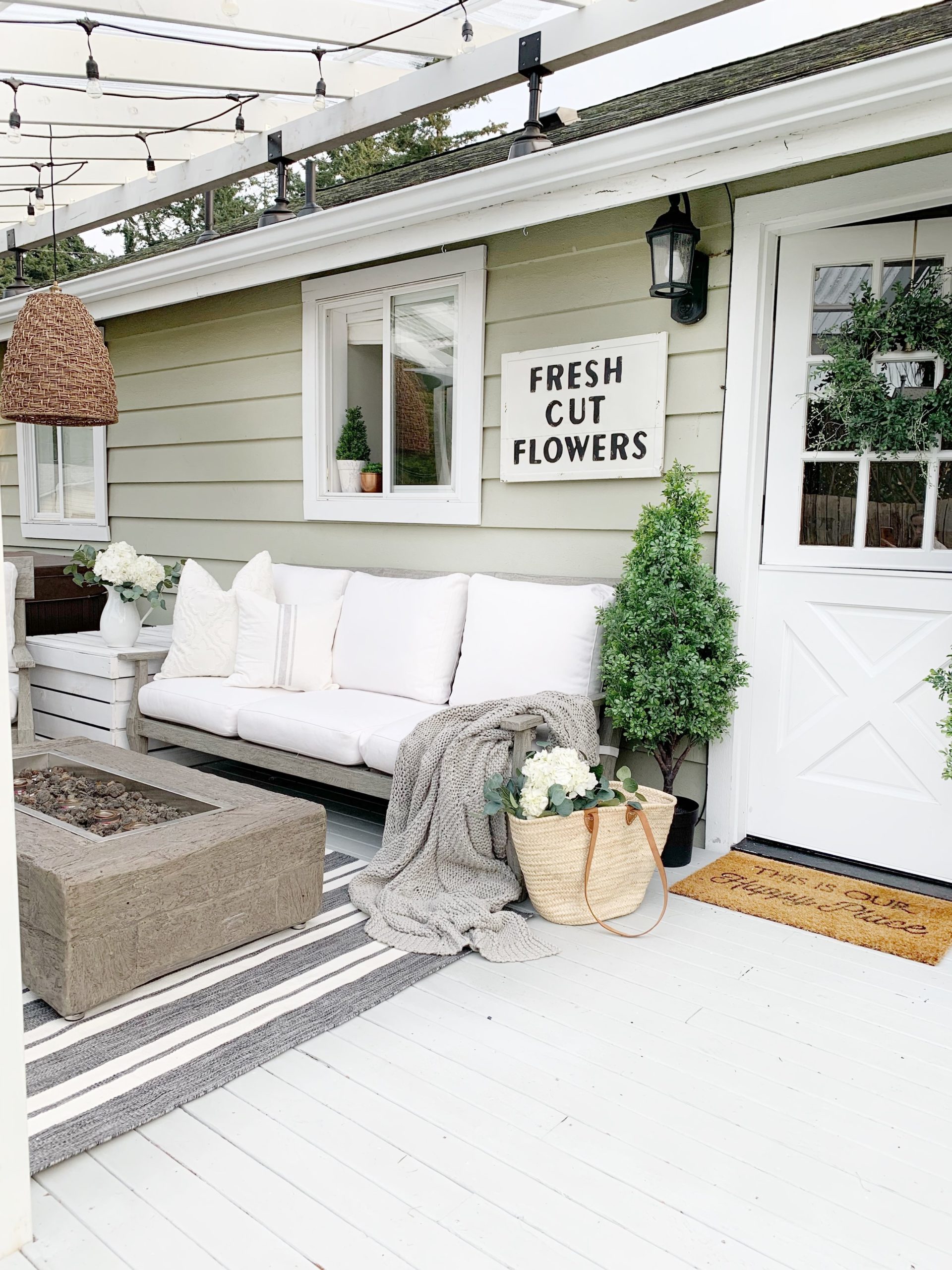 I love all of our pieces from Arhaus and I will make sure to link them at the bottom.
We did a fun gardening post with JOANN, and these are honeslty some of my favorite photos/memories!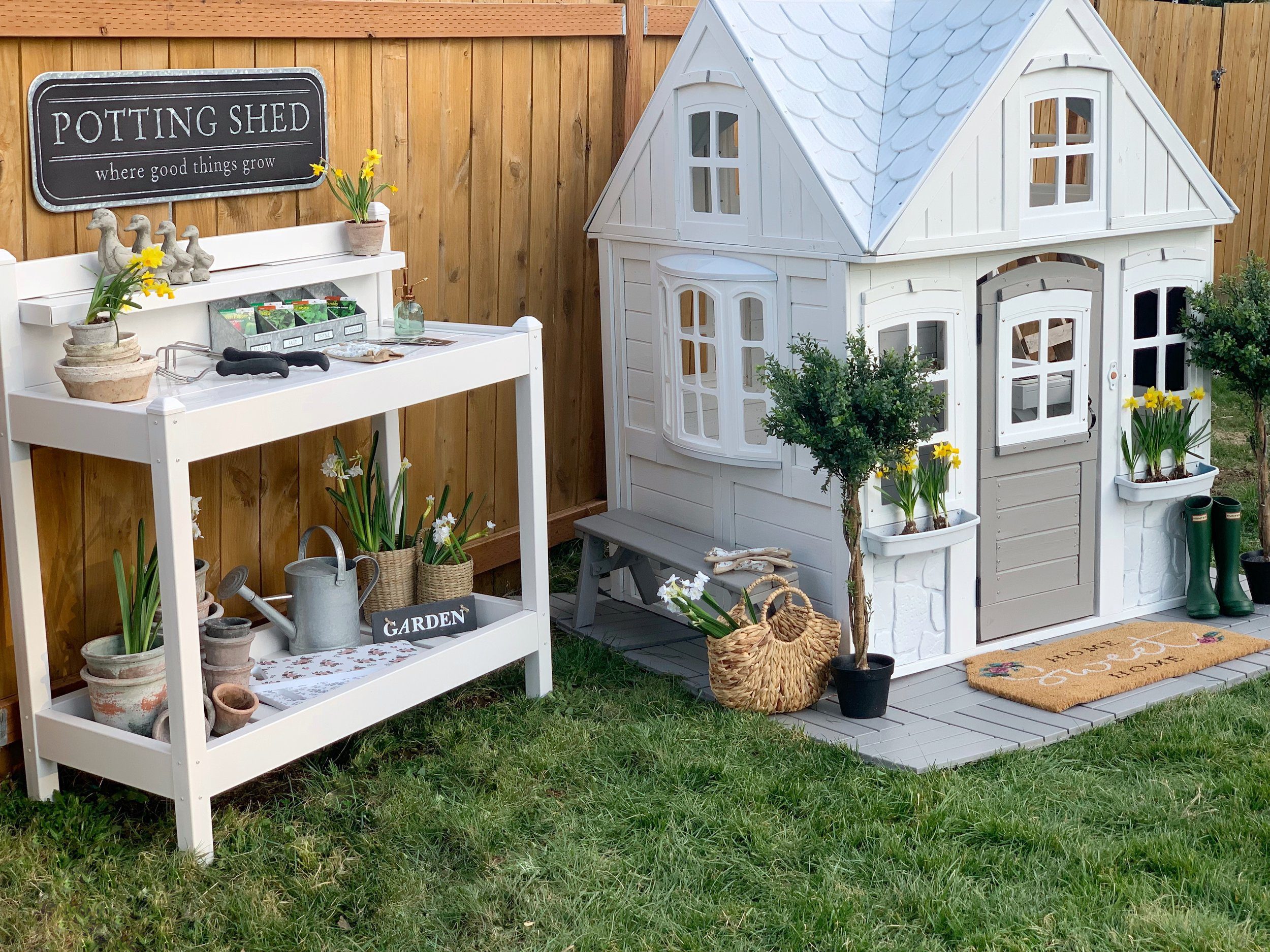 I found the cutest little potting bench, and all the accessories were a perfect match!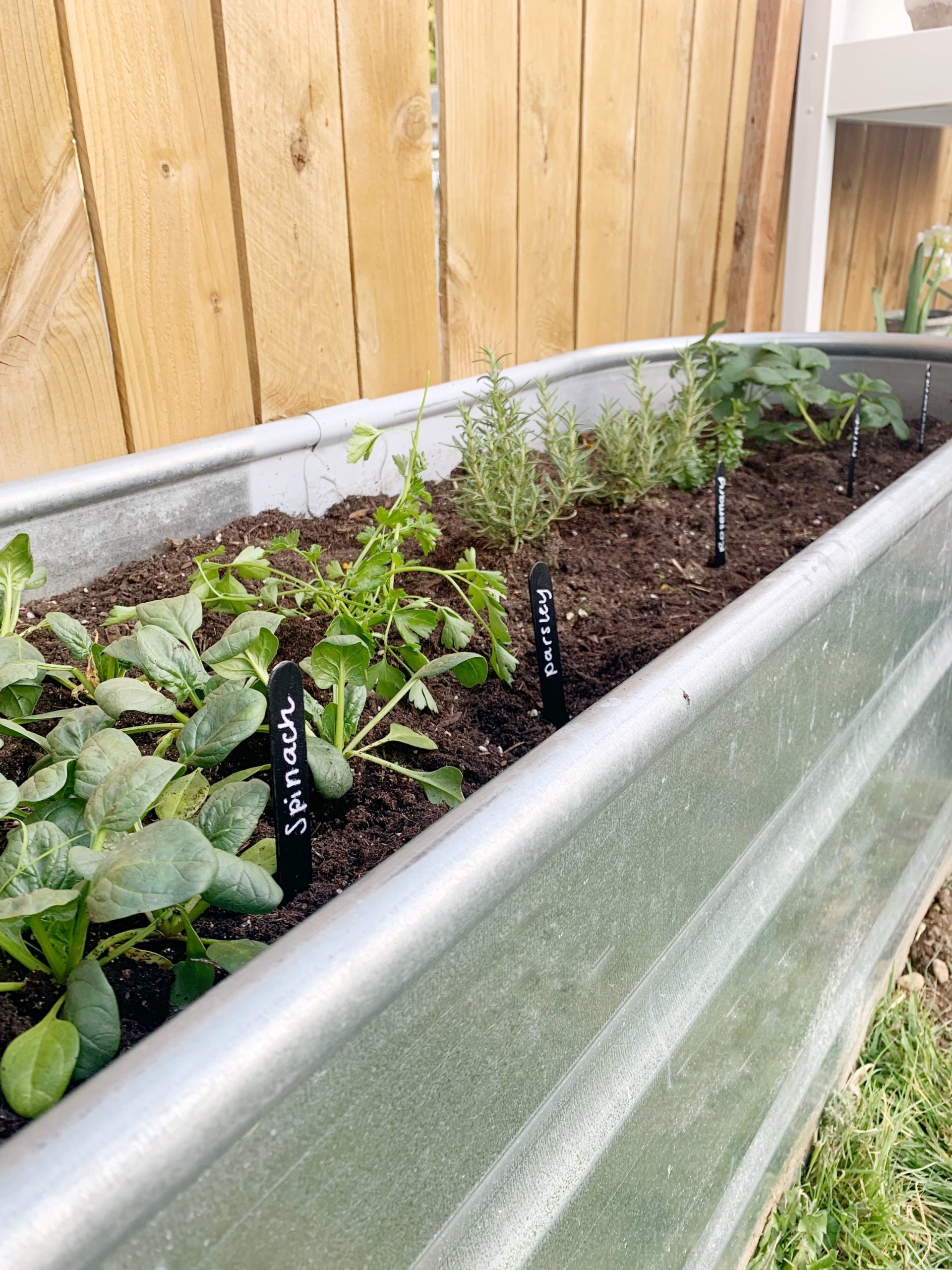 Since doing this set up the kids go out everyday and water their plants, regardless if its a torrential downpour.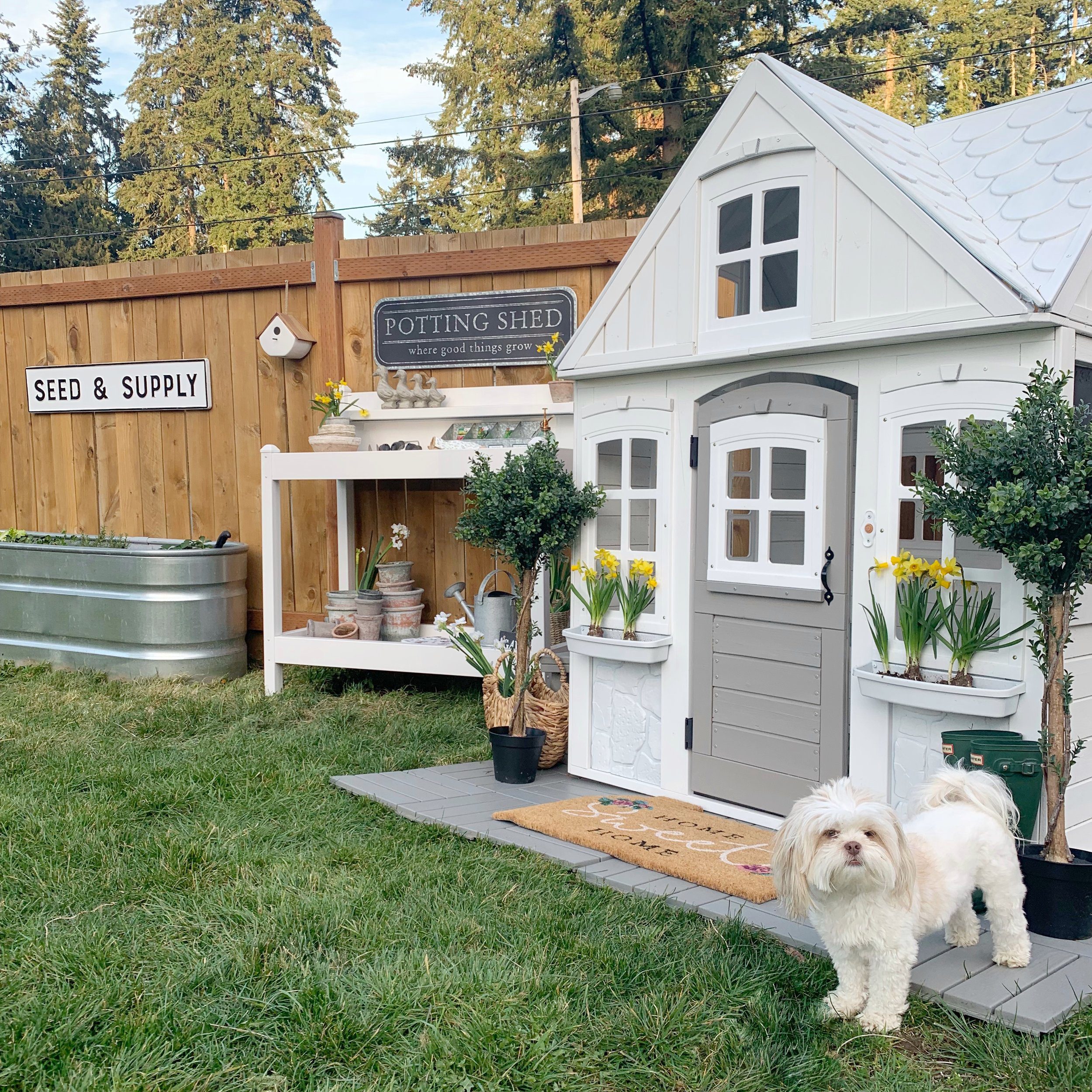 Sources
Fresh Cut Flowers Sign – Molly and Kate
Grey Blanket – Purple Rose Home
Adones Sofa – Arhaus
Adones Chair – Arhaus
Fire Pit – Arhaus
Rug – Arhaus
Light – Arhaus
Damask Pillows – With Lavender and Grace
String Lights Acala Dome Light – Arhaus
Sky Lift Roof Riser Hardware
String Lights