Small Space Living : Tool Storage Ideas without a Garage
Where do I begin, its no surprise we live in a small space, did I mention no garage either? We do tons of projects – literally flipped our whole house inside and out…now that the tools aren't floating around our home its time for some storage! Today I am sharing for my small space living series, tool storage ideas without a garage. I will be converting this small closet into a half garage/ half pantry. Are you ready to see it transform?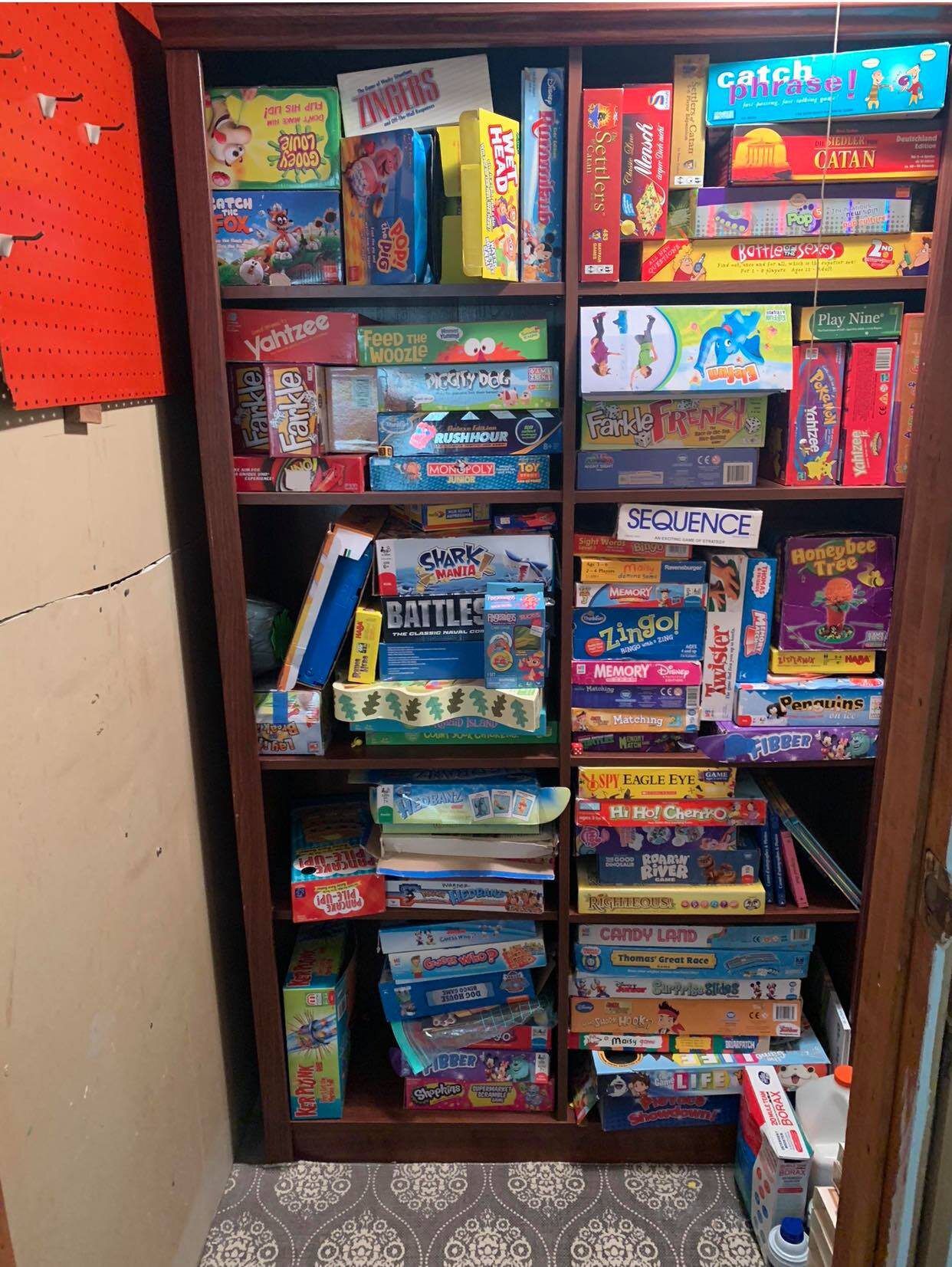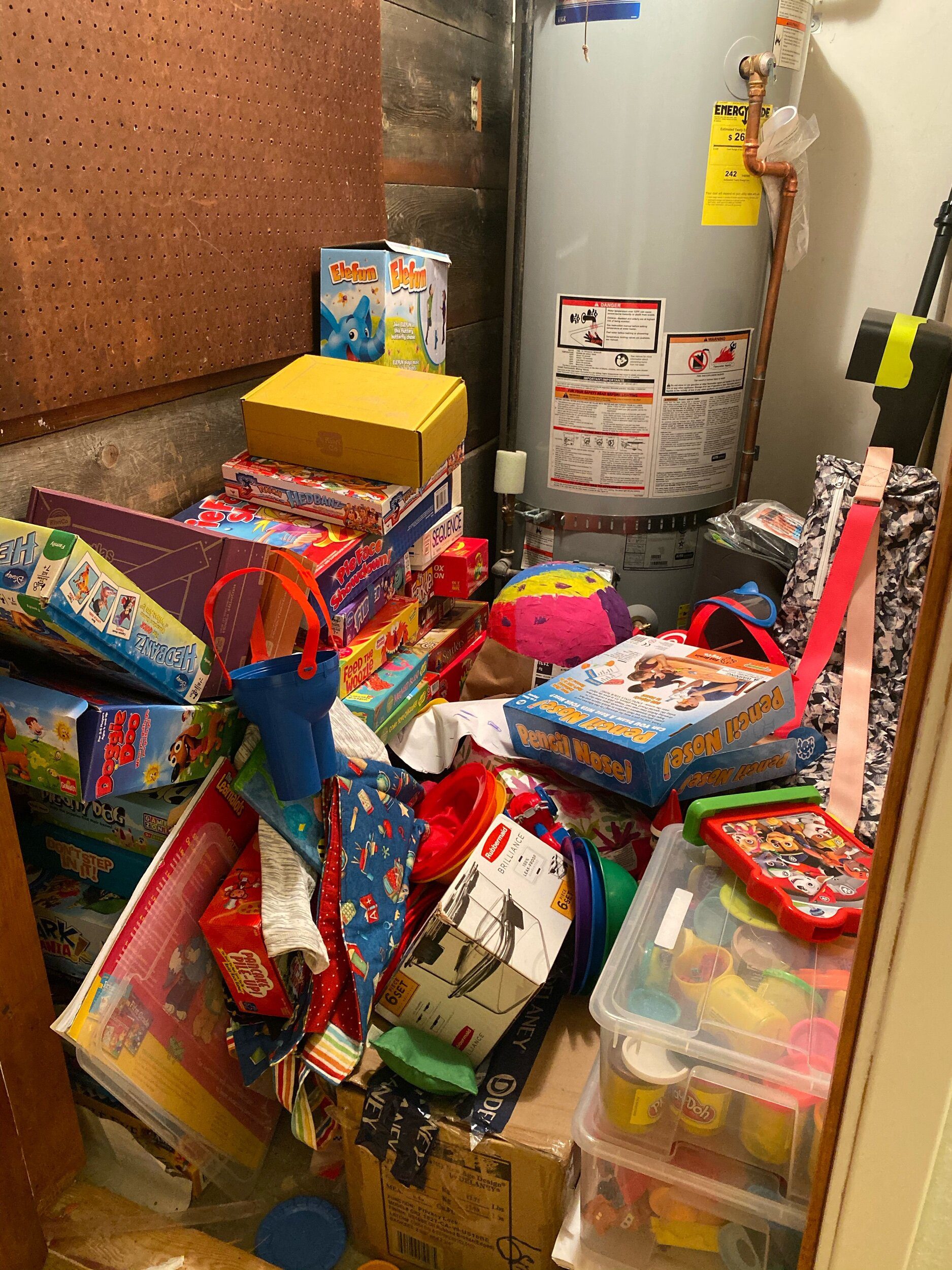 Now, lets start with where it began. This was your view into our game closet, that also stores our water heater. I had this brilliant idea to move the door… and since then its been a hot mess as you can see in the third photo. It was time to get it in order, so I emptied it out after donating a lot…it is time to get started!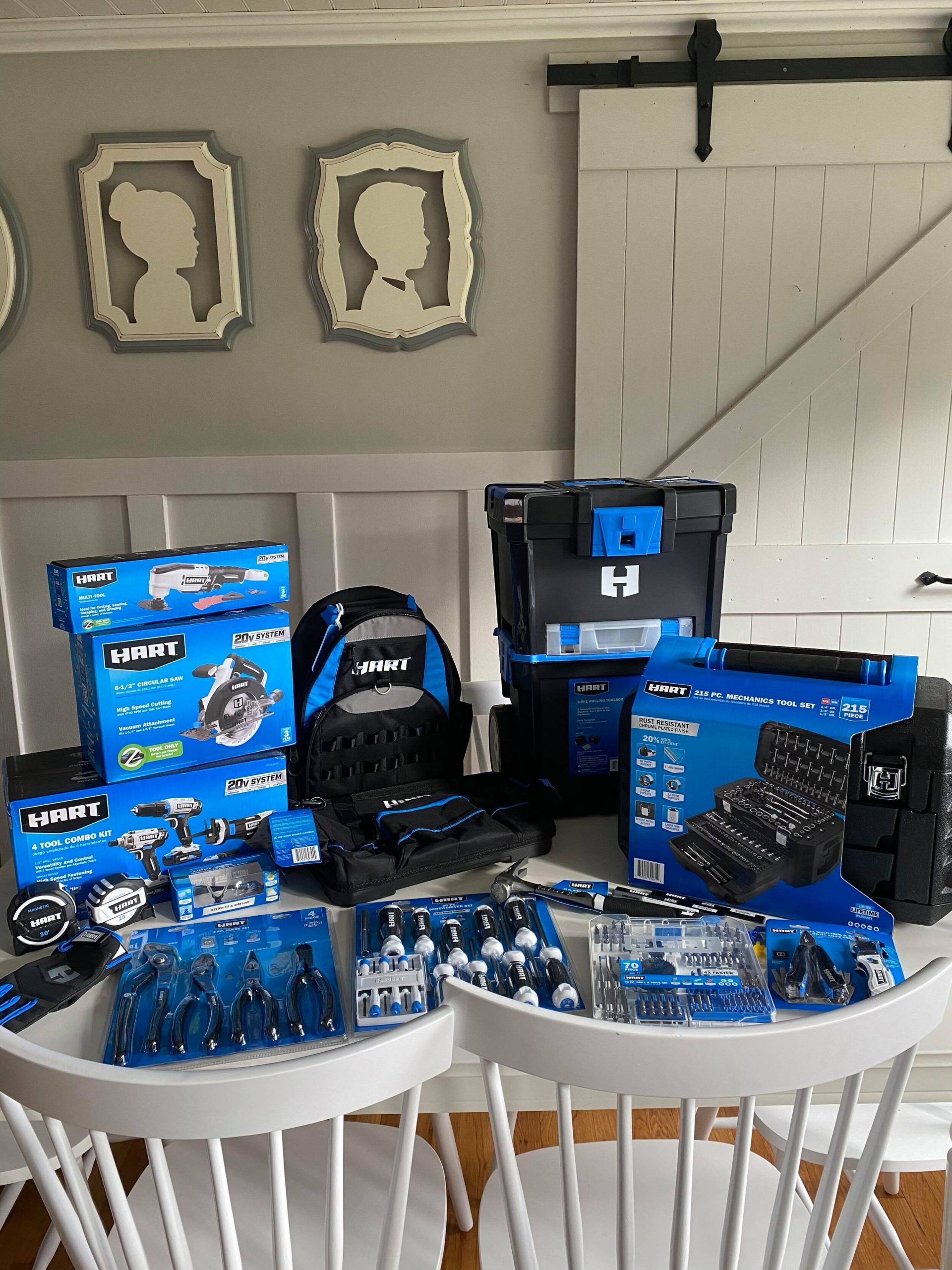 I do have to say, this is a dream for James turning our closet into a space where he can store all his tools. I was able to surprise James for Christmas with some Hart Tools and Storage for them, and now that we are transforming this space I feel so blessed to be able to work with Hart Tools that are only available at Walmart to finish it off. OK, here is what we have to work with let me show you as I transform it.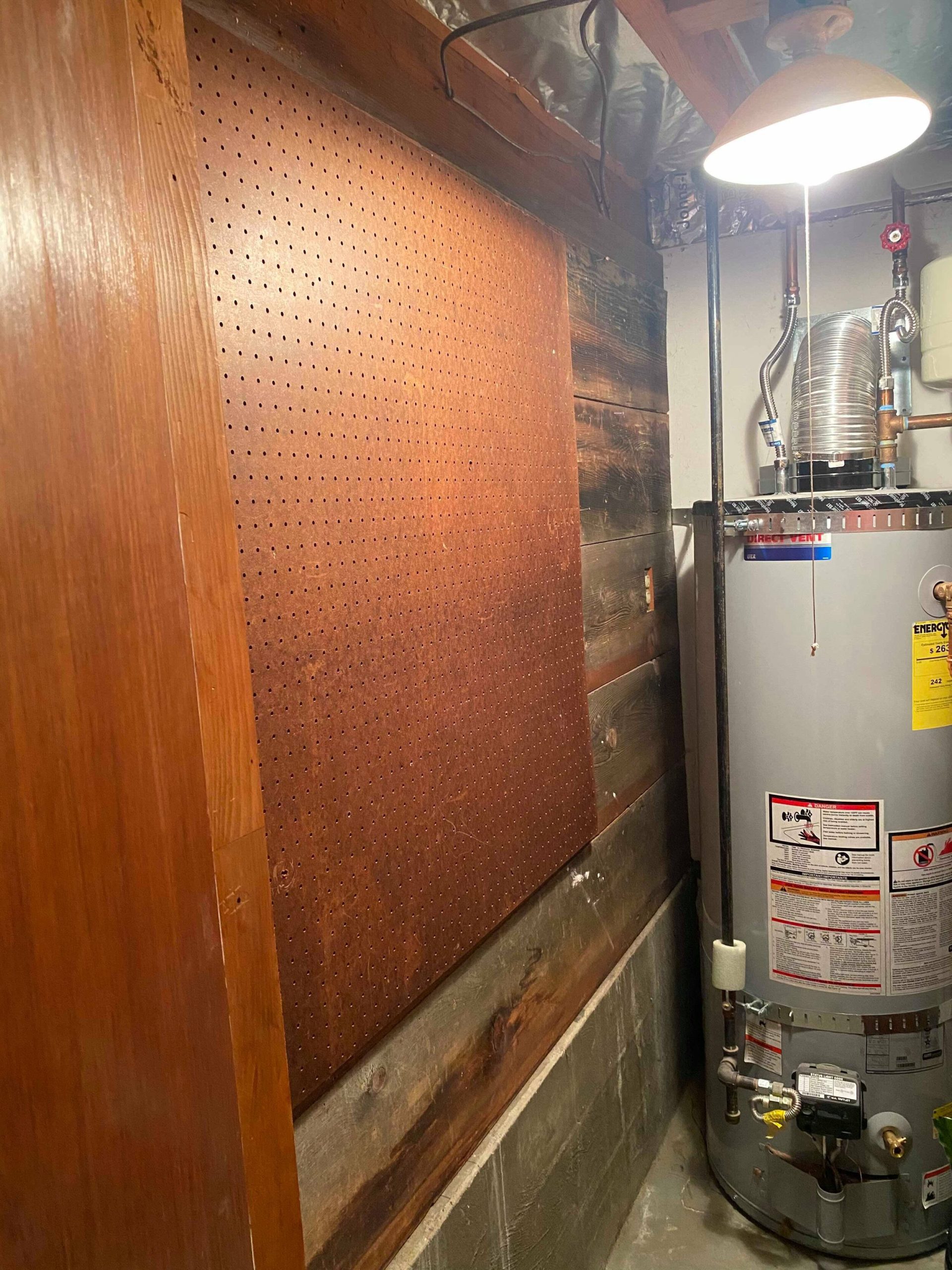 This is the space.. isn't it amazing? Don't worry it will be!
First its time to take down this old pegboard! Next I found a brick board, are you ready to see what I do with it?
We have our Hart Tools ready, and we are going to be cutting this board!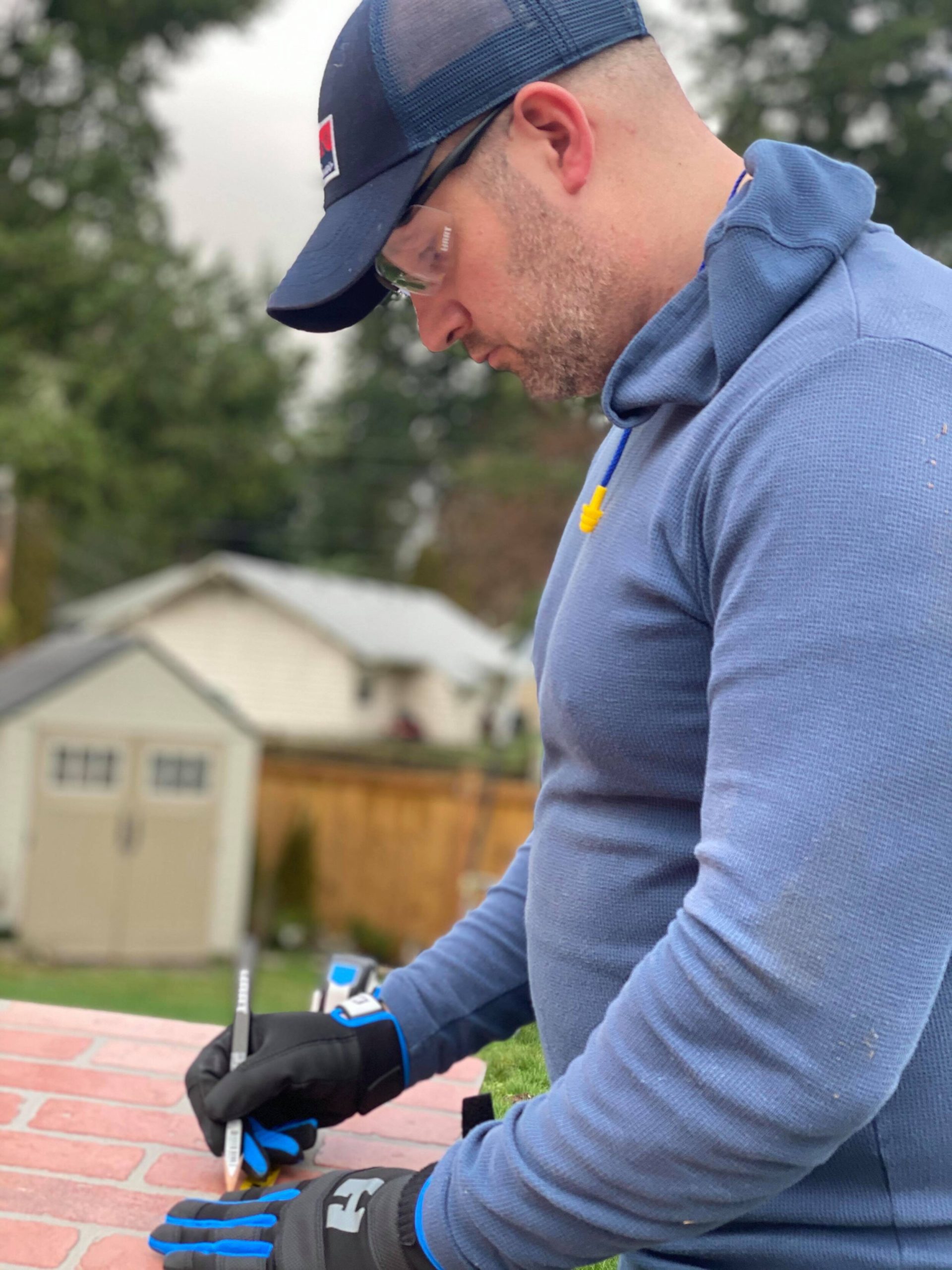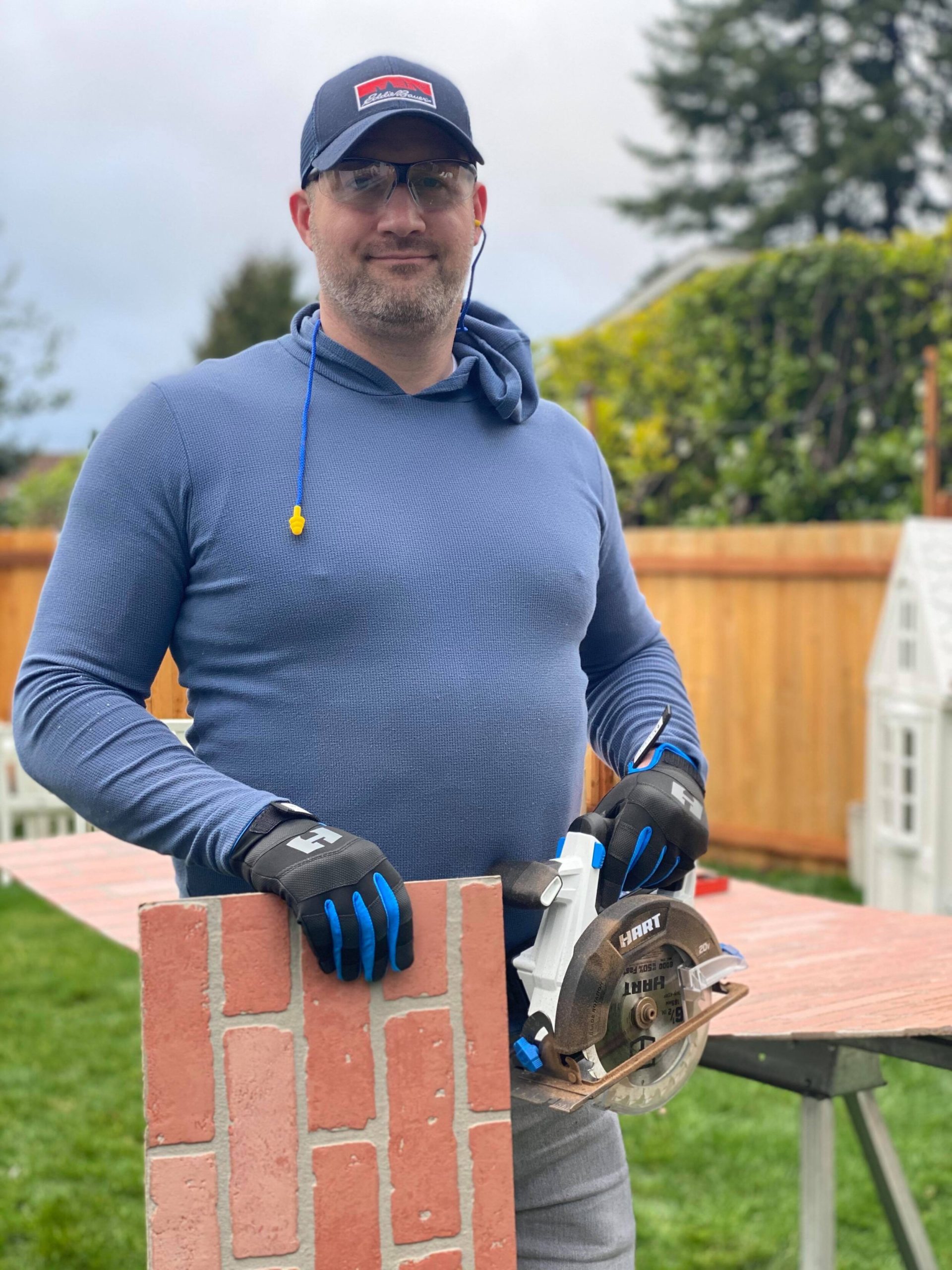 We used the Hart circular saw to cut this faux brick wall. Now to bring it to the "garage" and see if it fits.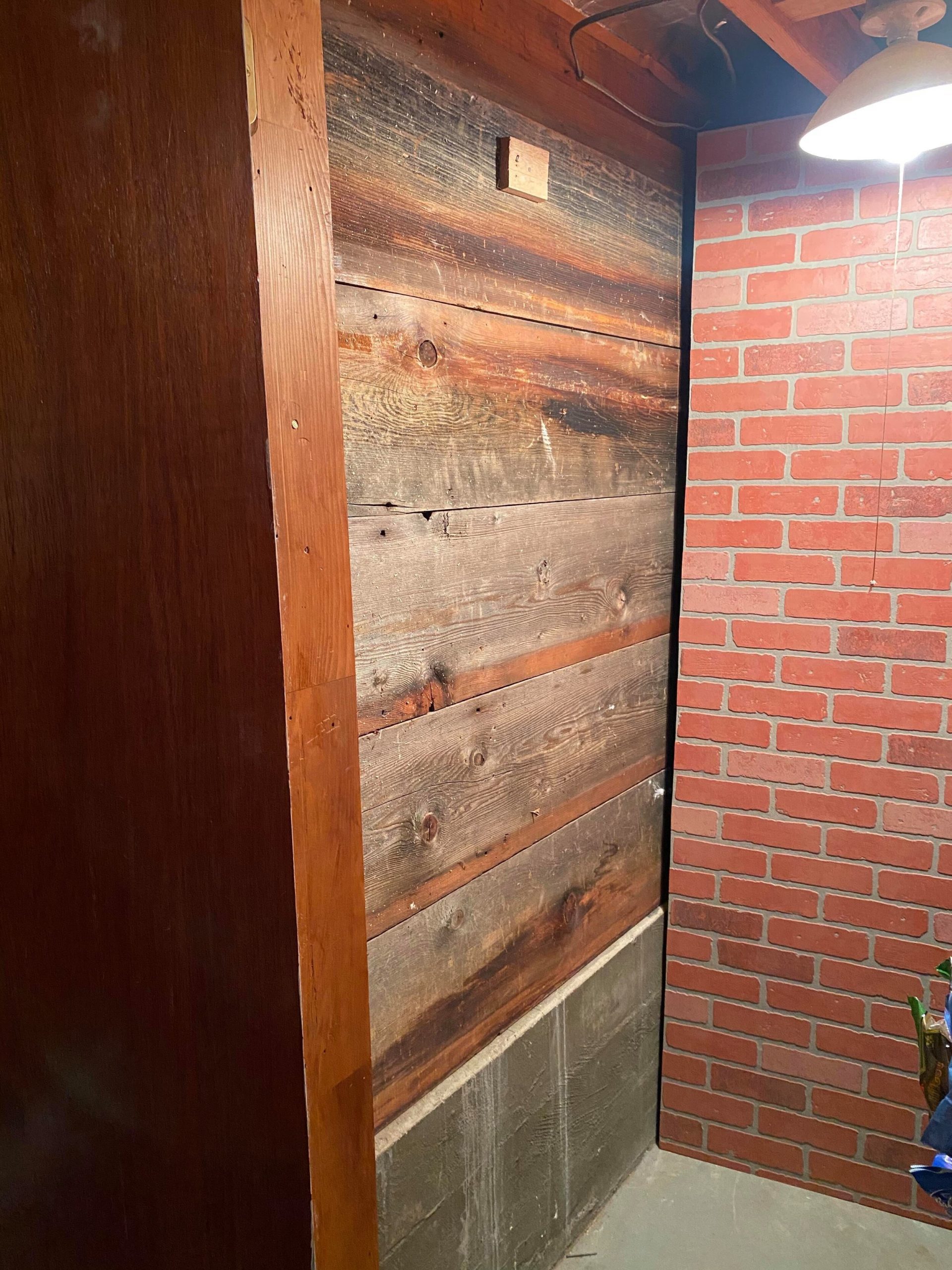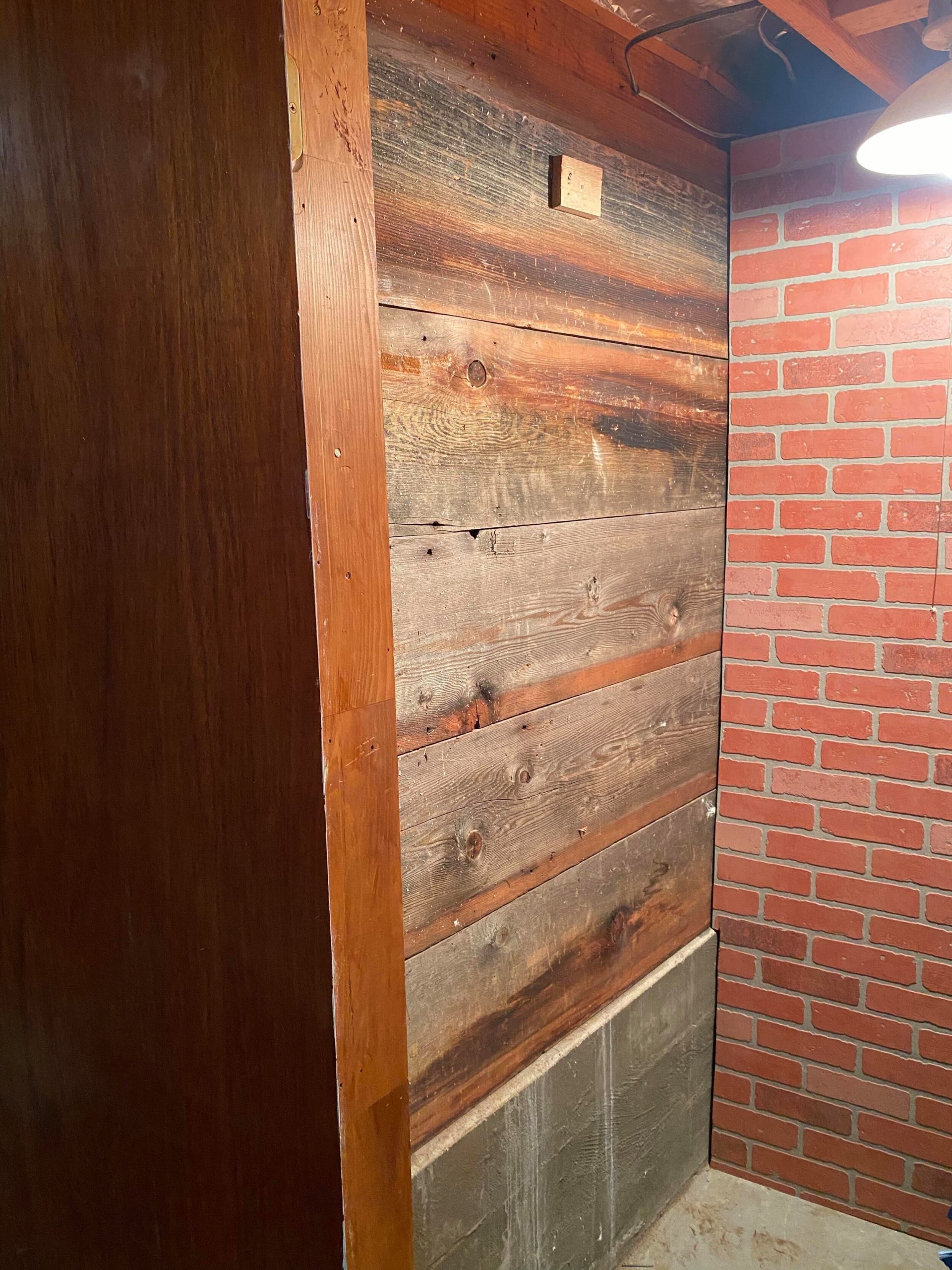 We wanted the faux wall to fit snug onto the other wall, so we used the multi tool for the finishing touches.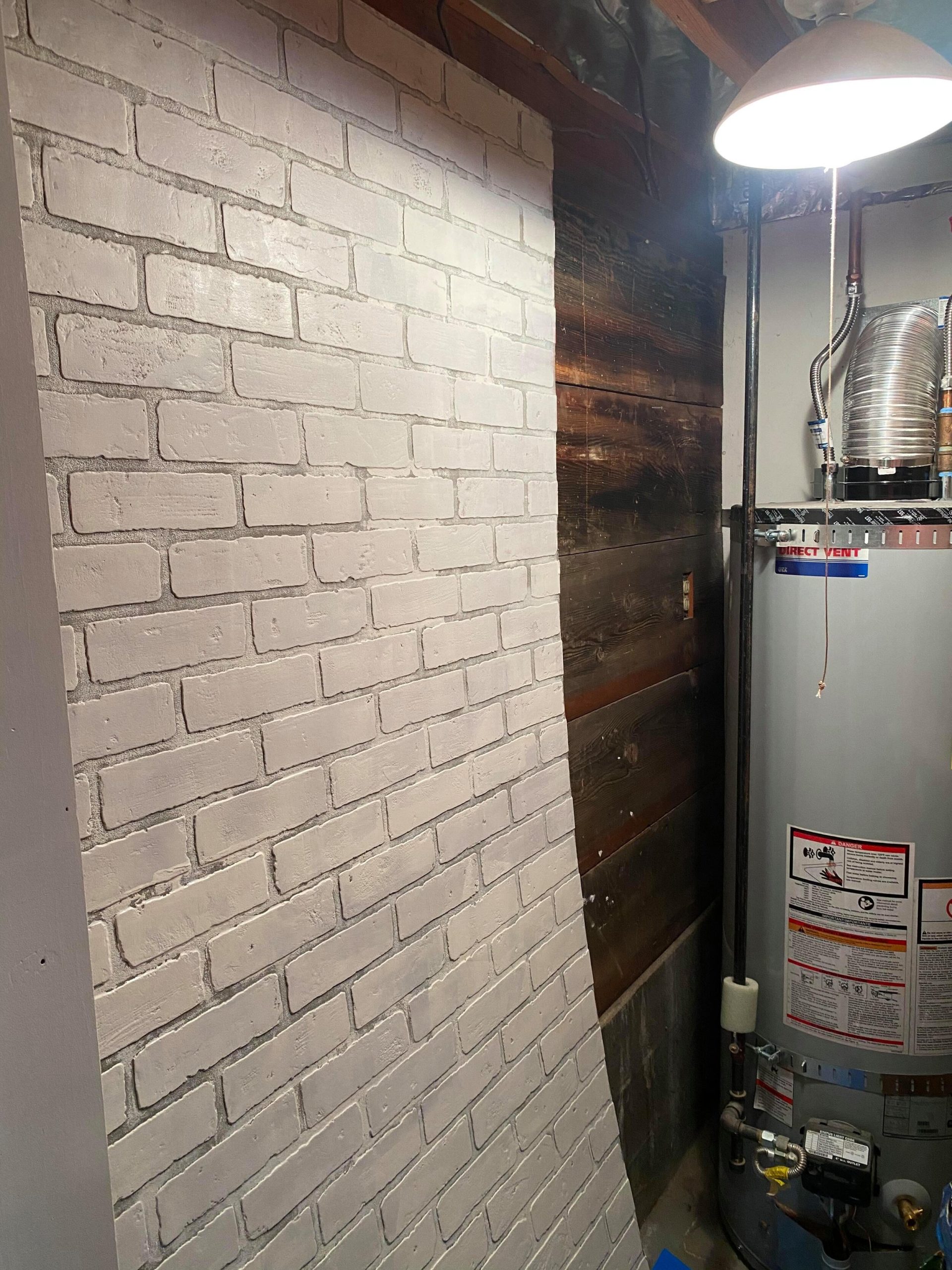 As much as I loved the brick color, I wanted to make it more me… so white it is! Two coats and we are ready to go!
Do you see whats happening here? Its all coming together! I was going to paint the wood and the cement, but I just loved it and thought it was perfect for a "garage".
We are putting up a new pegboard, the old one we had wasn't as big as I wanted and it saw better days.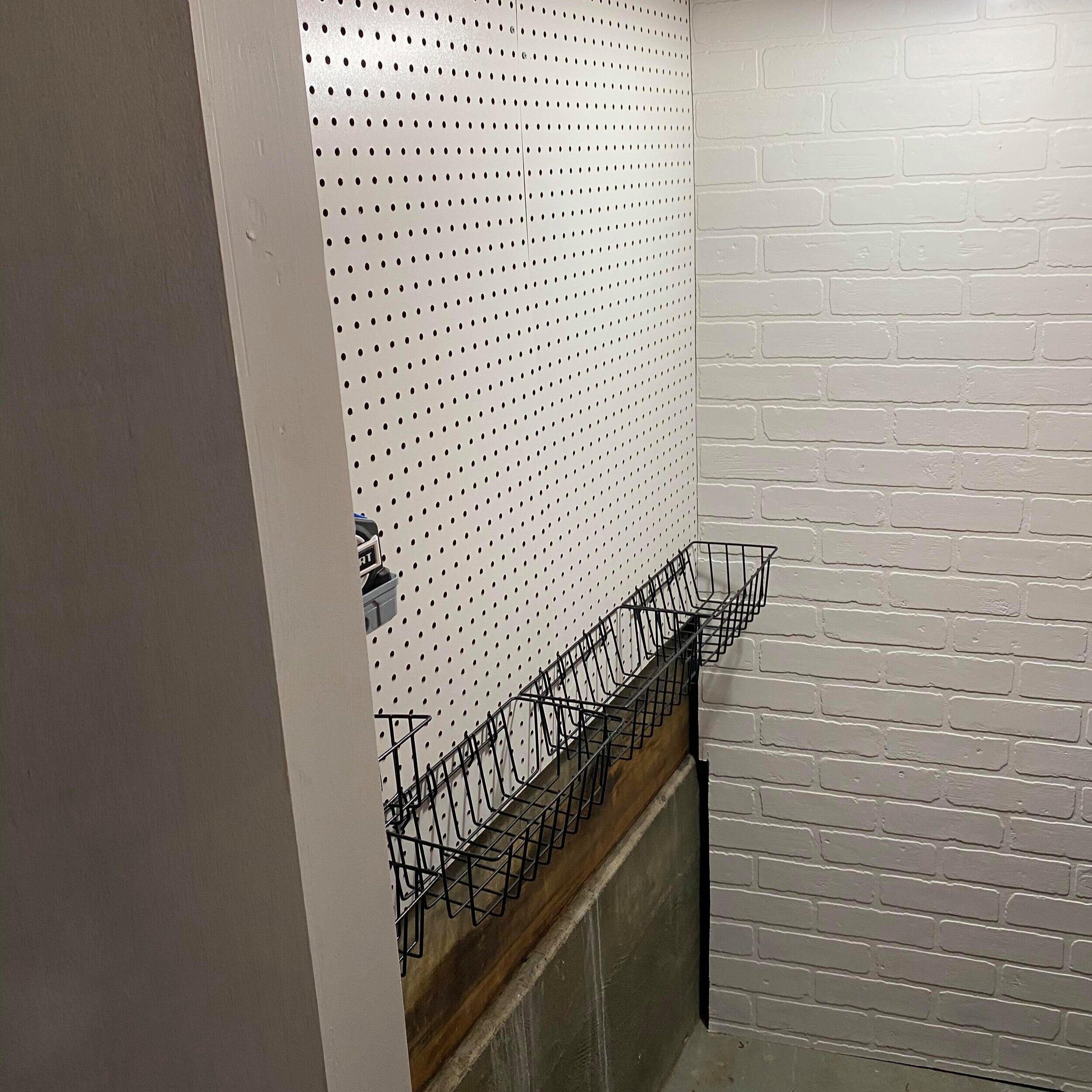 Here it is, its time to start hanging the baskets … and you can see I got a little excited and started before I got a photo.
Eek!! Its all coming together! I have a few more things I ordered last minute but I am almost done!
While I am waiting for the final pieces coming, lets do my favorite door trim to this door!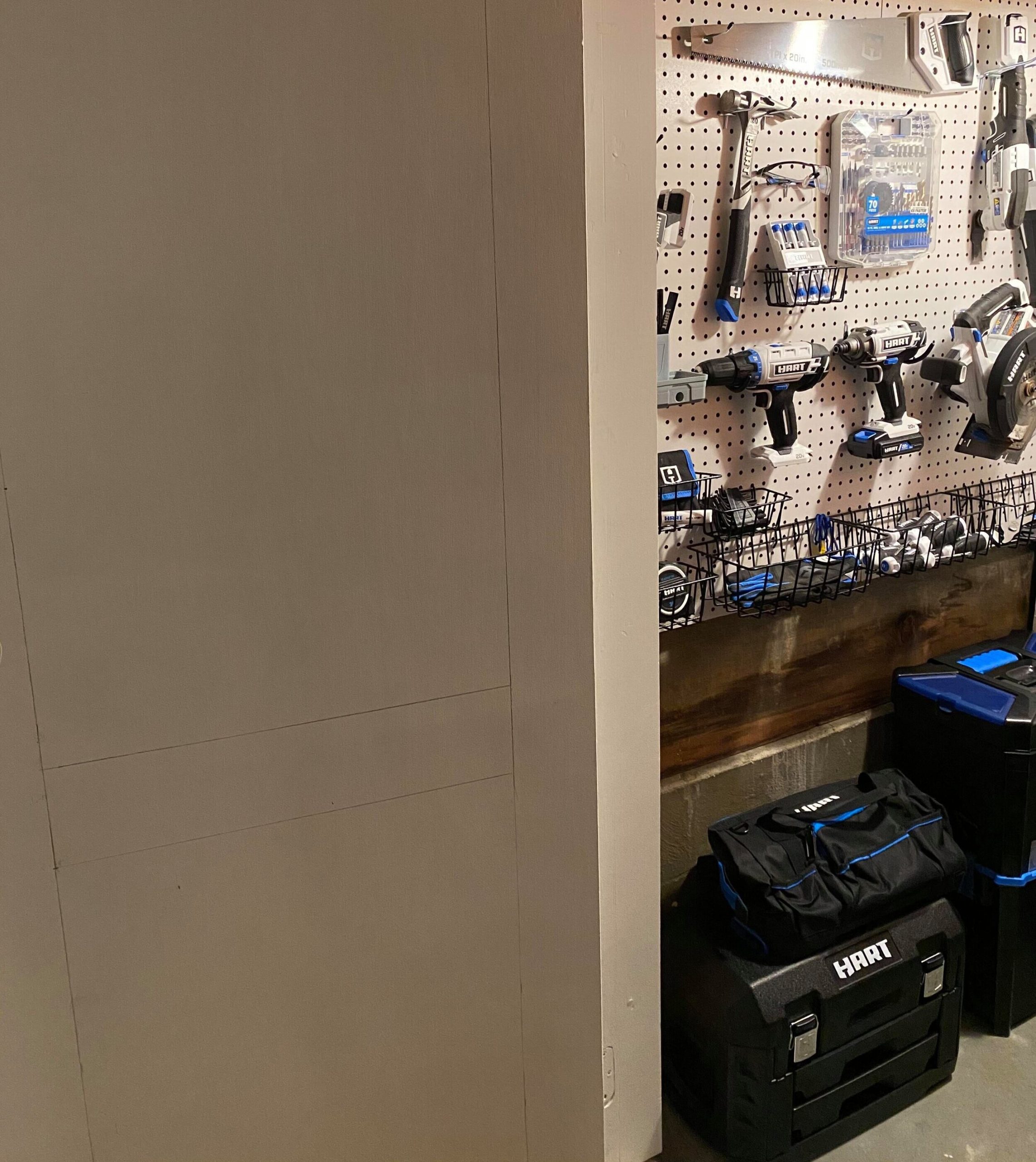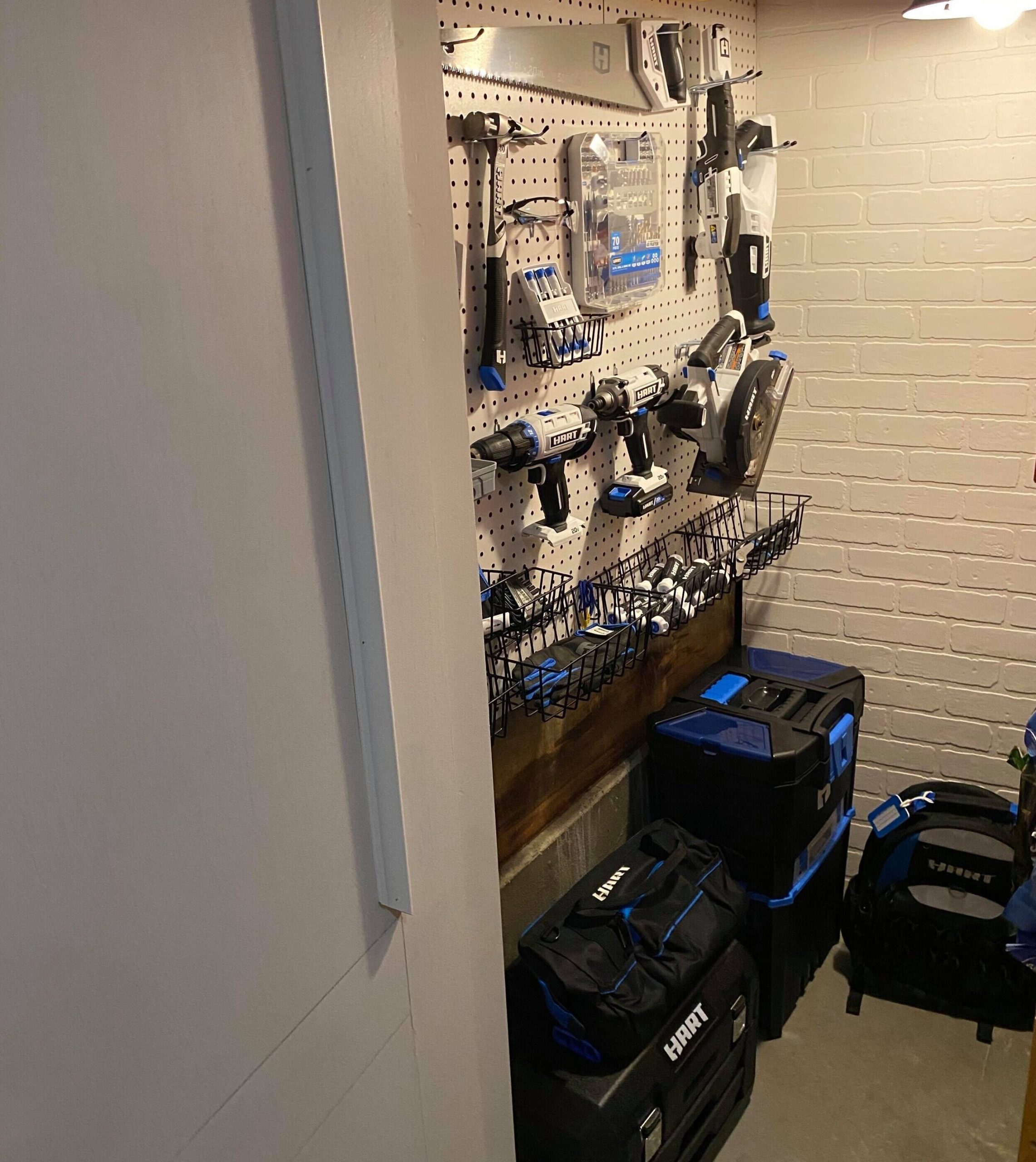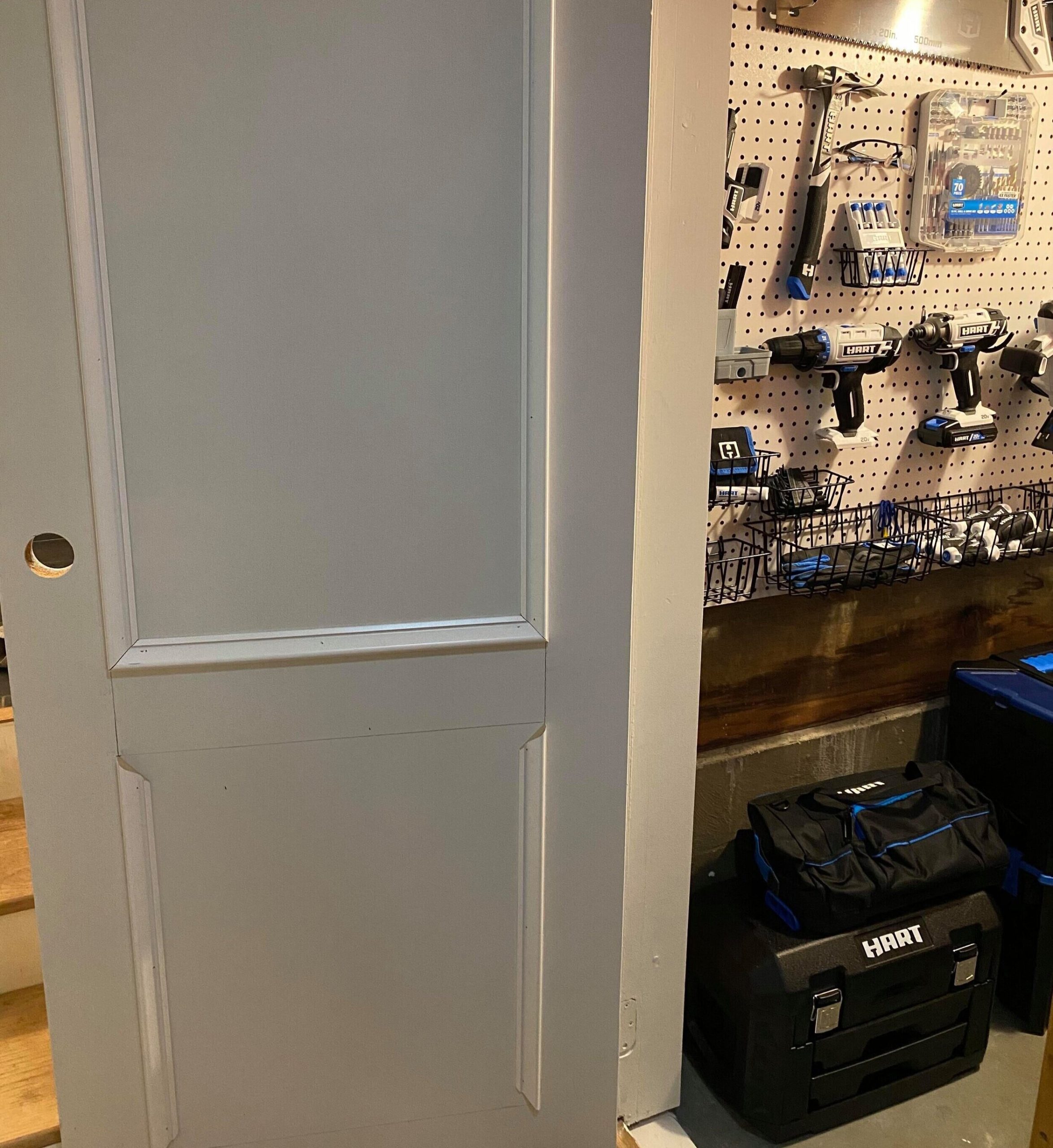 We measured it all out where we wanted the door trim to go, and as you can see its amazing what it can do… keep reading to see the final reveal!
We have tool storage!! Can you believe this? A little paint, brick wall, and a new peg board… tool organization dreams come true!
I love that Hart Tools thought of everything when it comes to tools, even all the storage they have!
Using the pegboard helped us be able to find all our tools so easily! We will be filling up the tool boxes with all the little things. This is such a difference, and only I wish we did it sooner!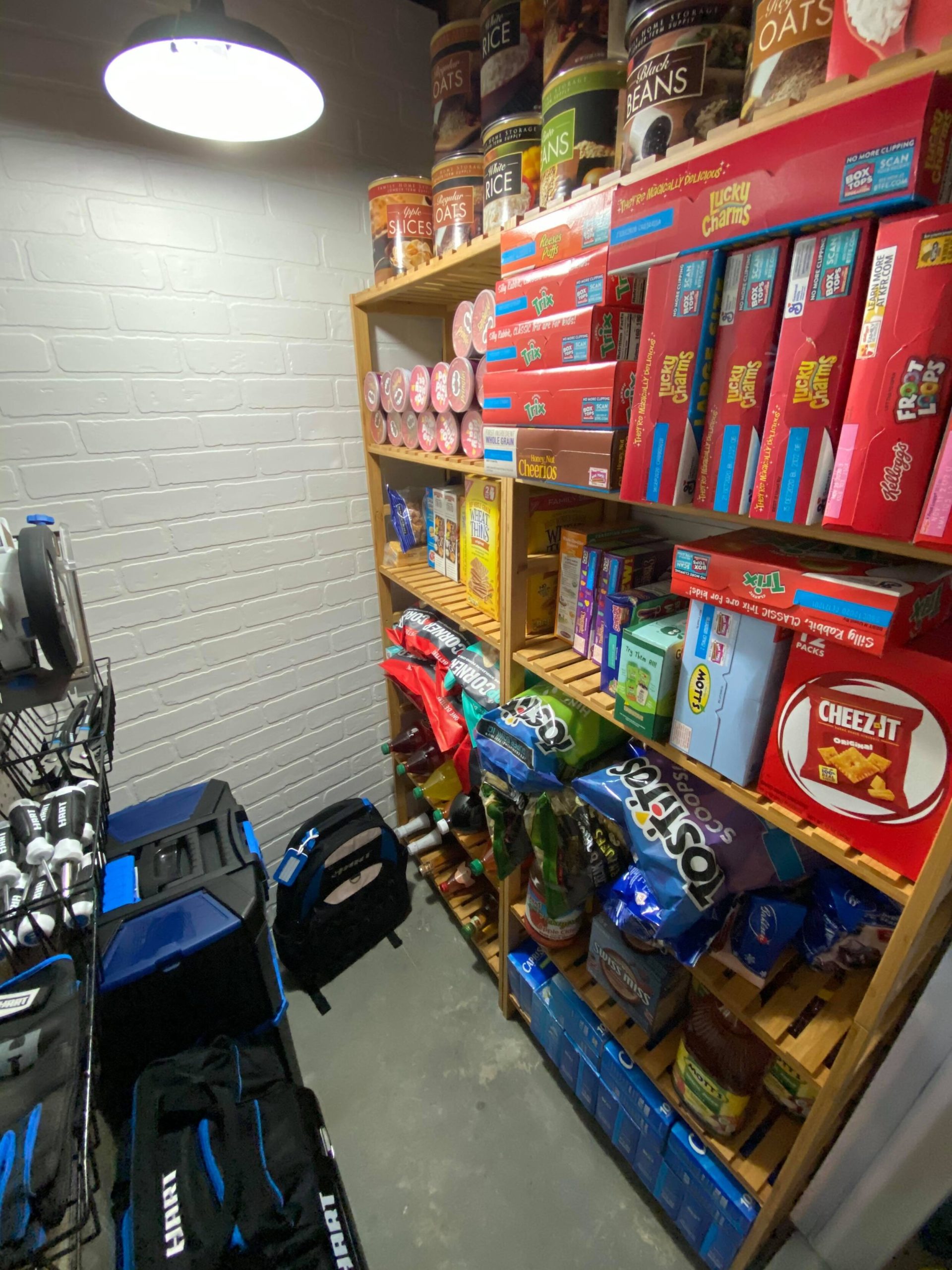 I hope you enjoyed seeing this space turn from something not functional, to something that we can all enjoy! Let me know if you have any questions below.
Sources :
I have placed all the links below, you can click on each item.
HART 20-Volt Cordless 4-Tool Combo Kit (2) 1.5Ah Lithium-Ion Batteries and 16-inch Storage Bag
HART Multiple Drive 215-Piece Mechanics Tool Set, Chrome Finish
HART 70-Piece Drill and Drive Bit Set with Protective Storage Case
HART 20-Piece Magnetic Screwdriver Set with Comfort Grip
HART 4-Piece Pliers Set, Chrome Vanadium Steel and Chrome Nickel Steel
HART 3-in-1 16-Inch Rolling Plastic Tool Box, Black and Blue
HART 18-Pocket 22-Loop Tool Organizer Backpack, Black and Blue
HART 25-Foot Pro Grade Tape Measure
HART 20-Volt Cordless 6 1/2-inch Circular Saw (Tool Only)
HART 20-INCH HAND SAW WITH COMFORT GRIP, 7 TPI
HART 12-Foot Soft Grip Compact Tape Measure
HART 16OZ FIBERGLASS HANDLE HAMMER
HART 24-INCH ALUMINUM I-BEAM LEVEL WITH TOP-READ WINDOW
HART 16-IN-1 MULTI-TOOL AND COMPACT FLIP UTILITY KNIFE
HART PERFORMANCE IMPACT WORK GLOVES