5 reasons we love our Samsung Linear Wash Dishwasher
You know you are a grown up when you get excited for new appliances! I was so excited to get this new Samsung Linear Wash Dishwasher it was like Christmas all over! We haven't had a working dishwasher in so long, and we run it some days twice a day so its been so amazing! Let me tell you 5 reasons we love our Samsung Linear Wash Dishwasher and get ready for a funny story too!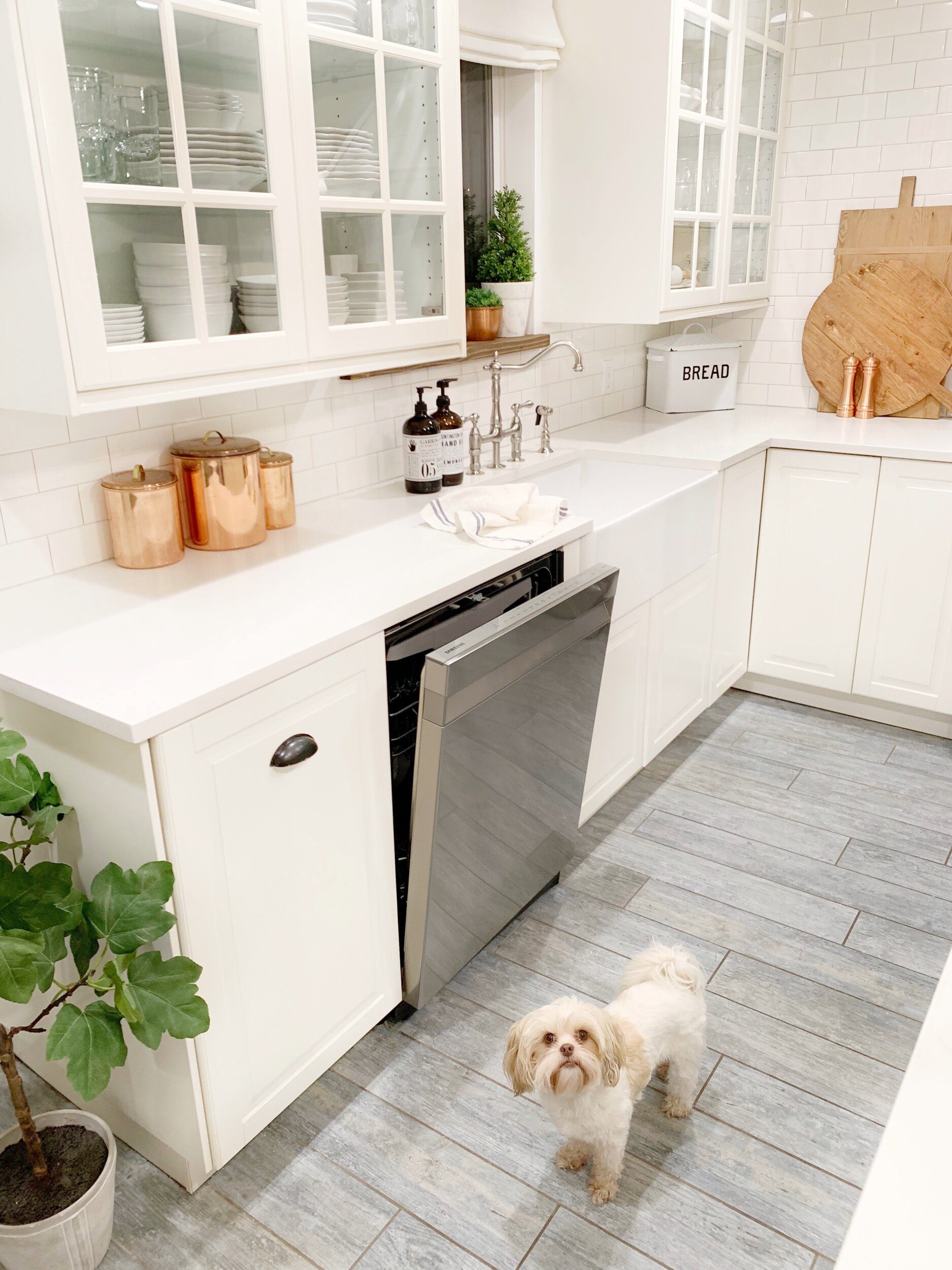 So fresh and so clean! If you have followed along for awhile you know that I love to have a clean kitchen before I go to bed, so that typically means using the dishwasher during the day and at night. That brings me to the FIRST reason I love our Samsung Linear Wash Dishwasher that it is whisper quiet so you can do anytime. Funny story, I guess I have two! When we first got the dishwasher James swore it was broke, because it was SO quiet… he seriously checked so many times… and Viola sparkly clean dishes!
I guess I will tell you funny story, number TWO which is also my second reason. After the first load was in the dishwasher was open, I asked all the kids and they swore they didn't do it. Another load gets done, same thing… I thought I pressed it. Then one more time I had to google… and yup this dishwasher has an autorelease door..Maybe not so funny that I kept telling Ollie not to open the dishwasher… opps! So at the end of a cycle, the door automatically opens to circulate air and improve drying performance amazing right!
Lets bring you to the THIRD reason I love our Samsung dishwasher, it has this top rack perfect for oversized utensils!
The FOURTH reason, do you see how spotless the dishwasher is? That is all thanks to their amazing fingerprint resistant exterior it makes it so easy to keep clean!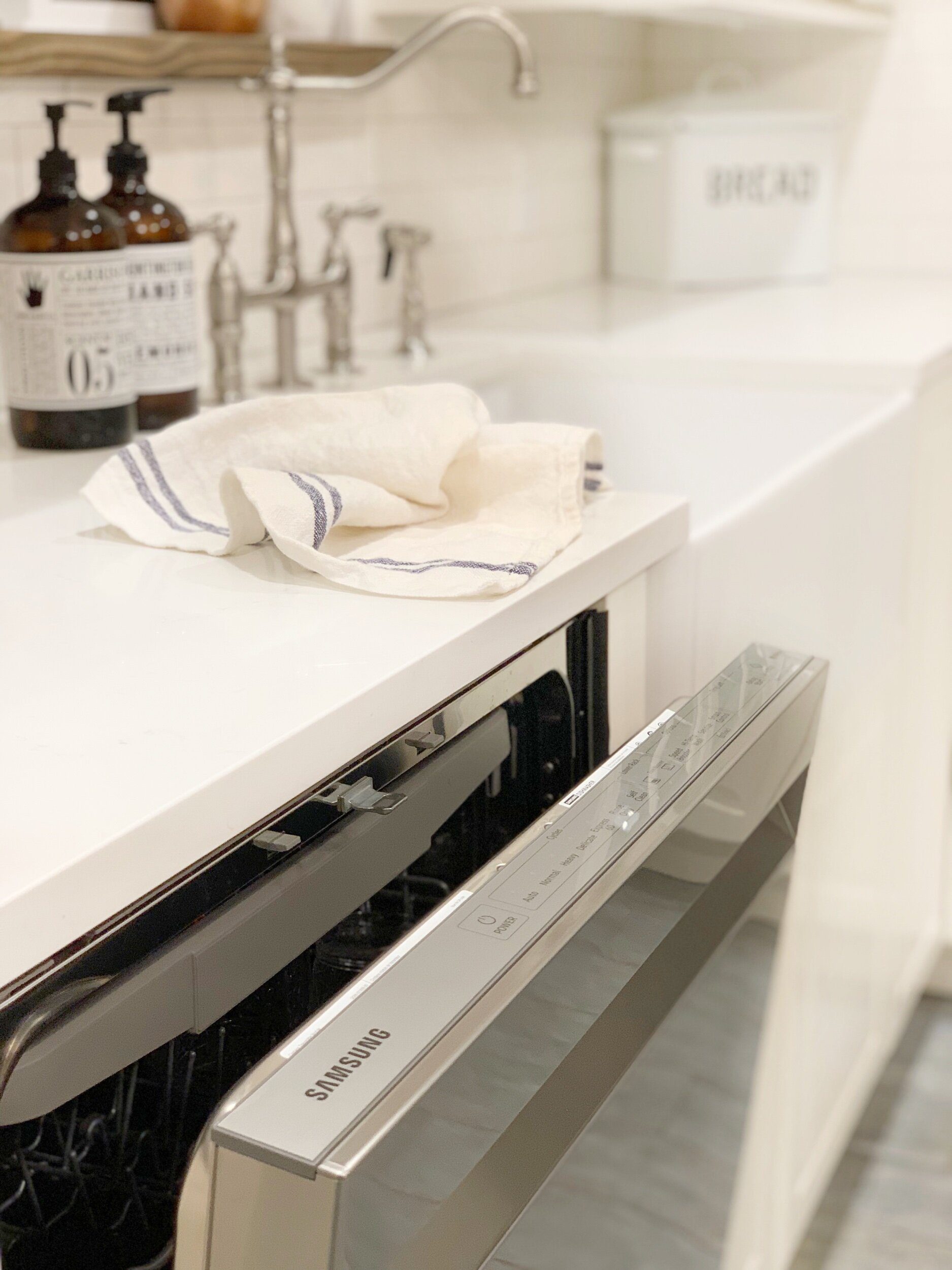 And last but not least, the FIFTH reason we love our Samsung Linear Wash Dishwasher, is that it connects to WIFI!! Yes, this is for real! You can remotely monitor and control it with just the touch of an app!
If you are in the market for a new dishwasher, this really is the way to go and you can purchase it HERE. There are so many other amazing functions just let me know what questions you have.